I loveeeee me some blueberries. And now that it's June, we're in peak domestic blueberry season!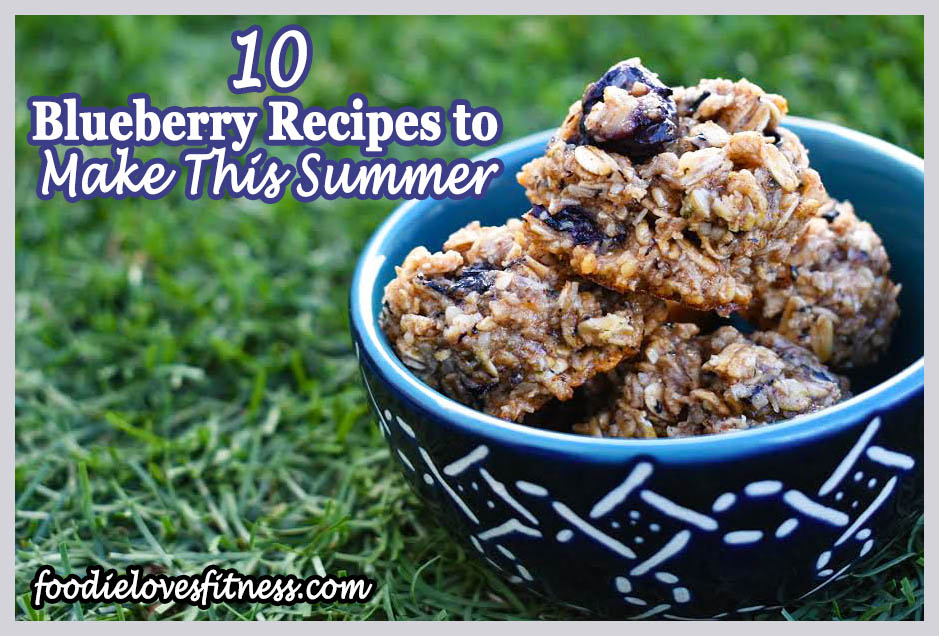 Blueberries are awesome for a lot of reasons: They're packed with cancer-fighting antioxidants and full of vitamins, including iron, magnesium, potassium and zinc. Basically they're full of good stuff that has been shown to help ward off heart disease, promote healthy digestion, maintain healthy bones, and lots more.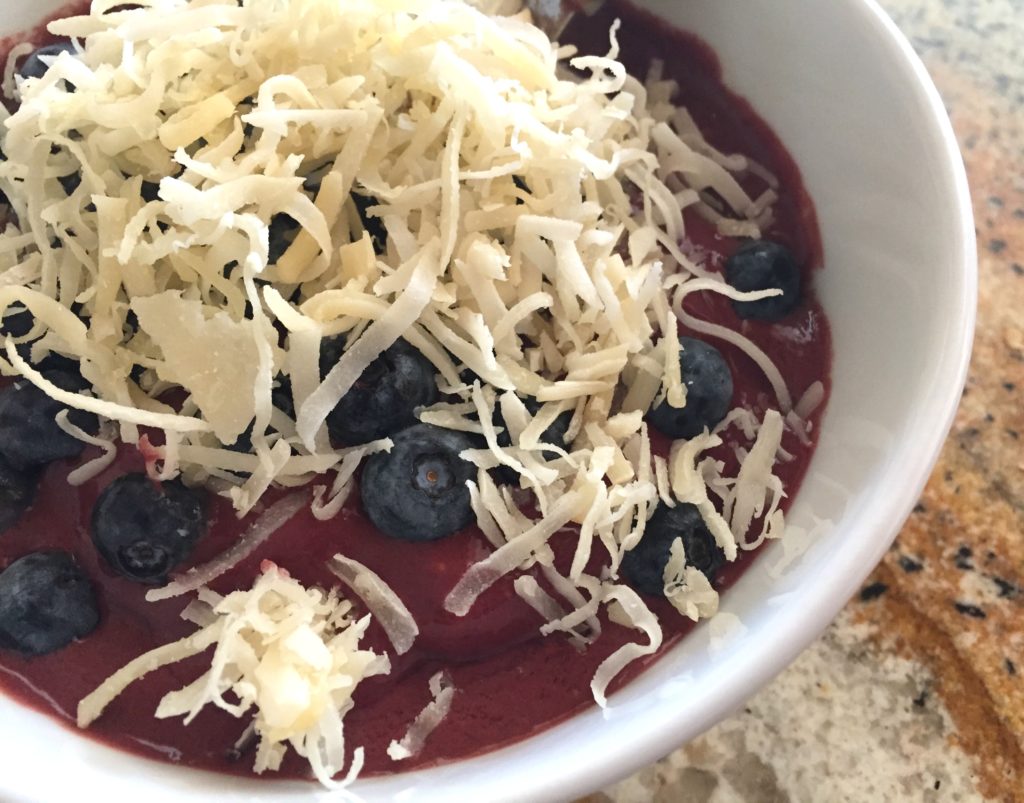 I find that a handful or two of blueberries is the perfect little something to eat while I'm waiting for my dinner to cook. I also often throw some of them on top of my cereal or smoothie bowls in the morning for a nutritional boost. While I love the fruit all on its own, I also love to incorporate it into recipes. Here are recipe ideas from myself and a few of my food blogging friends to try this summer while blueberries are at their peak!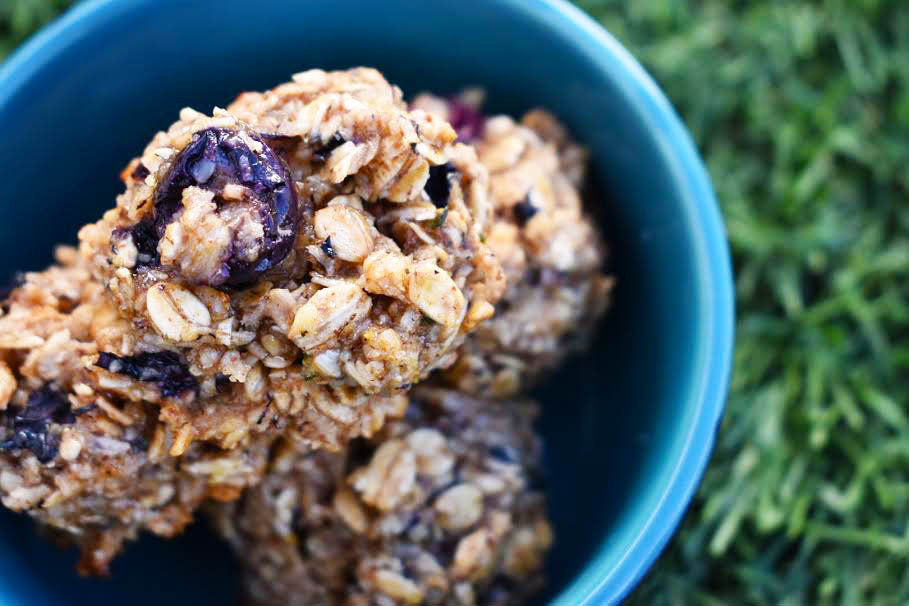 1.) Baked Blueberry Coconut Oatmeal Bites. Made with oats, shredded coconut, almond butter, and hemp hearts, this is one of my recent recipes developed for Shape. They make for a great little bite or on-the-go breakfast!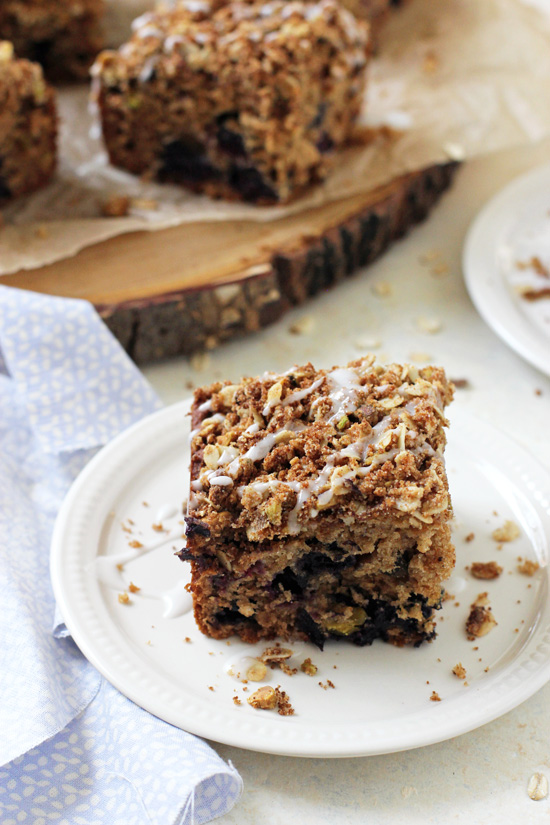 2.) Blueberry Pistachio Coffee Cake via Cook Nourish Bliss. I have a hard time turning down a slice of delicious coffee cake, and this blueberry + pistachio combo sounds just too interesting to resist.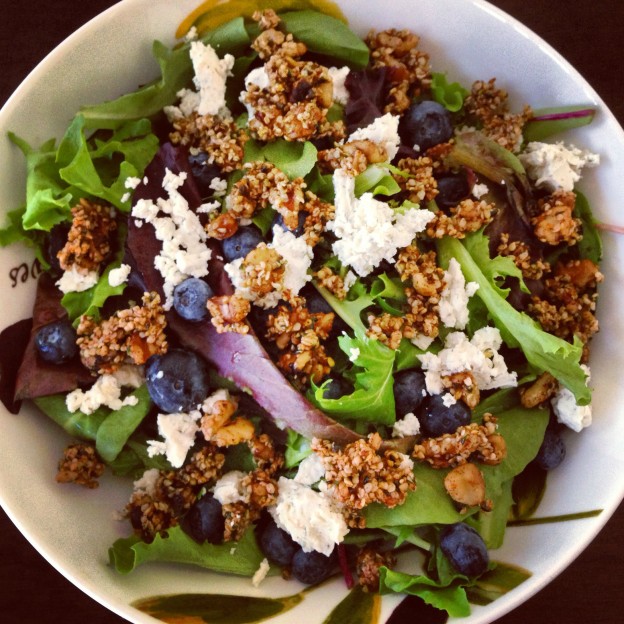 3.) Mixed Green Salad with Blueberries, Goat Cheese & Honeyed Walnut -n- Hemp Seed Clusters. This one's an oldie but a goodie on the blog! I love these clusters so much, I think I might need to create another recipe with them sometime soon.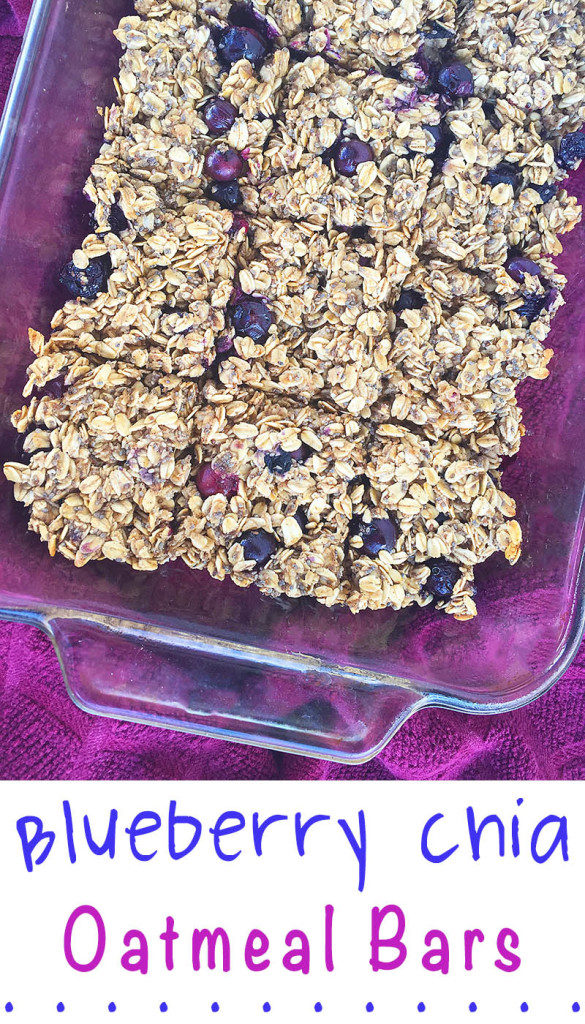 4.) Blueberry Chia Oatmeal Bars. These oat bars are great to make for a leisurely morning brunch!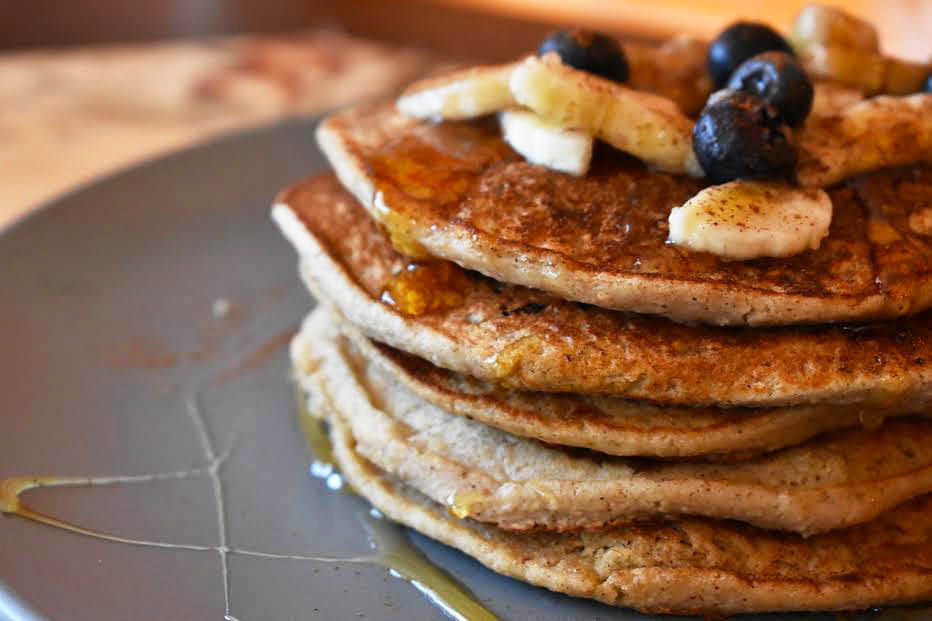 5.) Blueberry Banana Oatmeal Protein Pancakes. Okay, I know that I just included these pancakes in a Memorial Day recipe round-up, but they are worth including in every round-up because they're my favorite pancakes that I make all.the.time.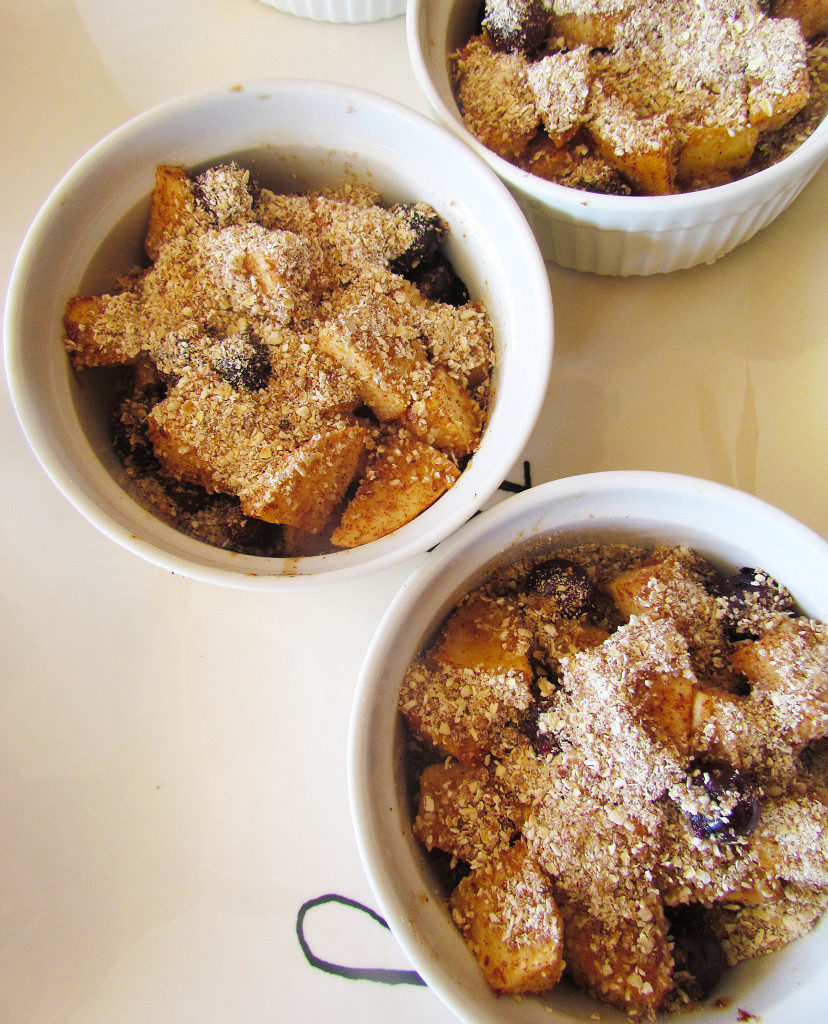 6.) Apple Blueberry Oatmeal Ramekin Crisps – a perfect healthy dessert to whip up!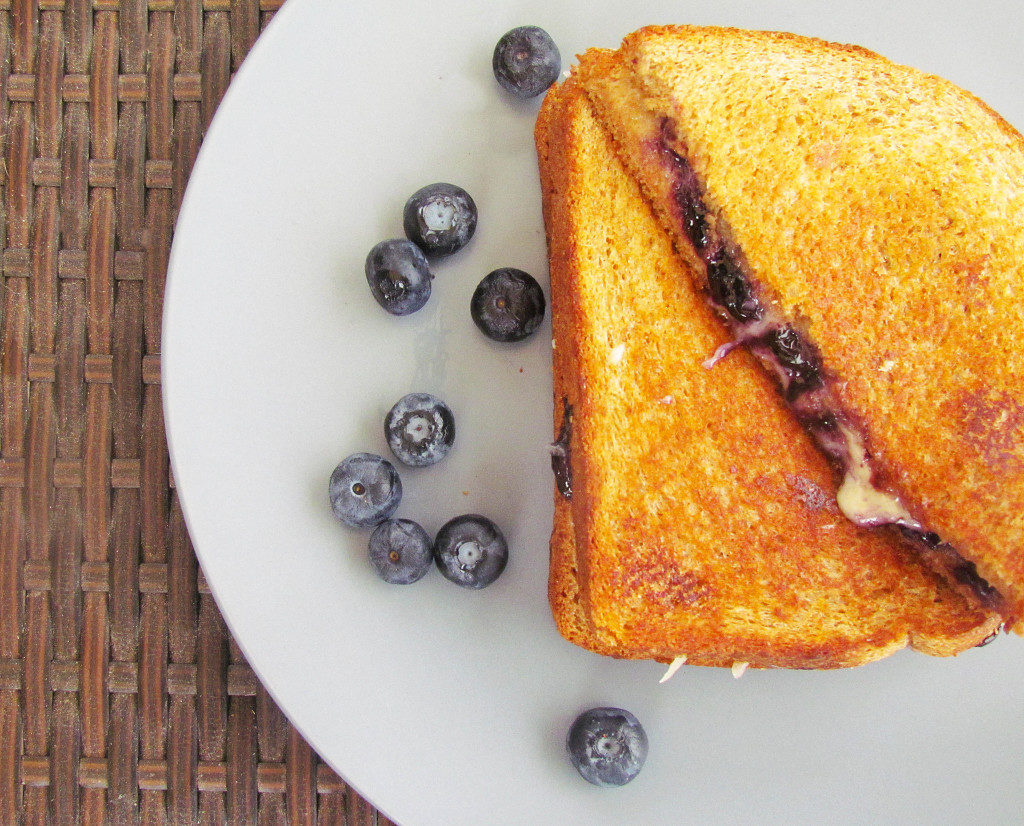 7.) Maple Blueberry Grilled Cheese. I swear, blueberries in grilled cheese is a really yummy, strange combo!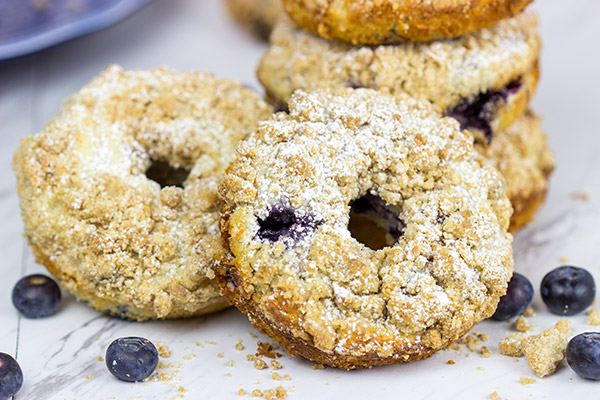 8.) Blueberry Crumb Donuts. David at Spiced kills me with his delicious looking dessert/sweet recipes, and when I saw this recipe on his blog recently, I immediately bookmarked it to make sometime soon. How good do these donuts look?!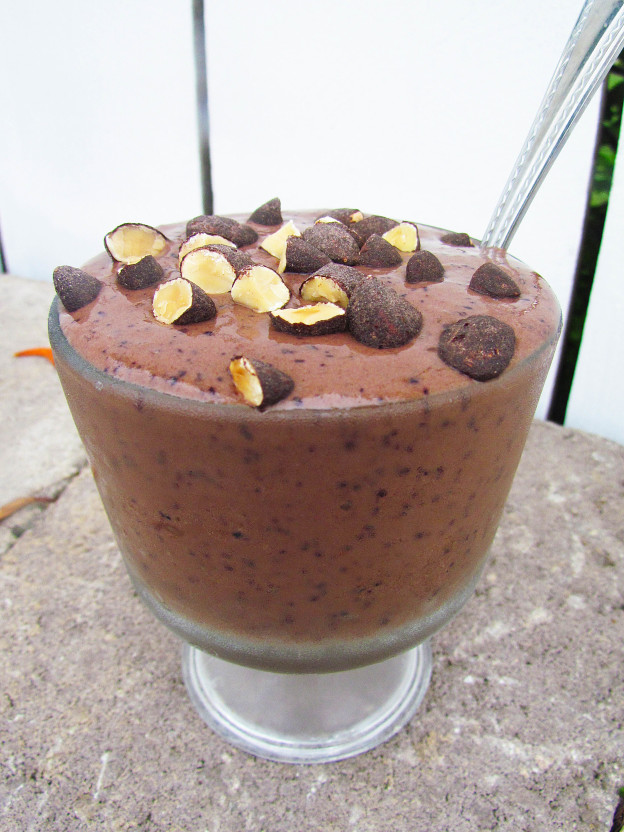 9.) Cocoa Blueberry Banana Protein Pudding. Whip up this protein pudding as a post-workout meal or healthy dessert! It's made with frozen banana, fresh blueberries, chocolate protein powder and cocoa. I used to make this protein pudding all the time, but I'd forgotten about it lately until now. I will definitely be bringing it back into my kitchen ASAP!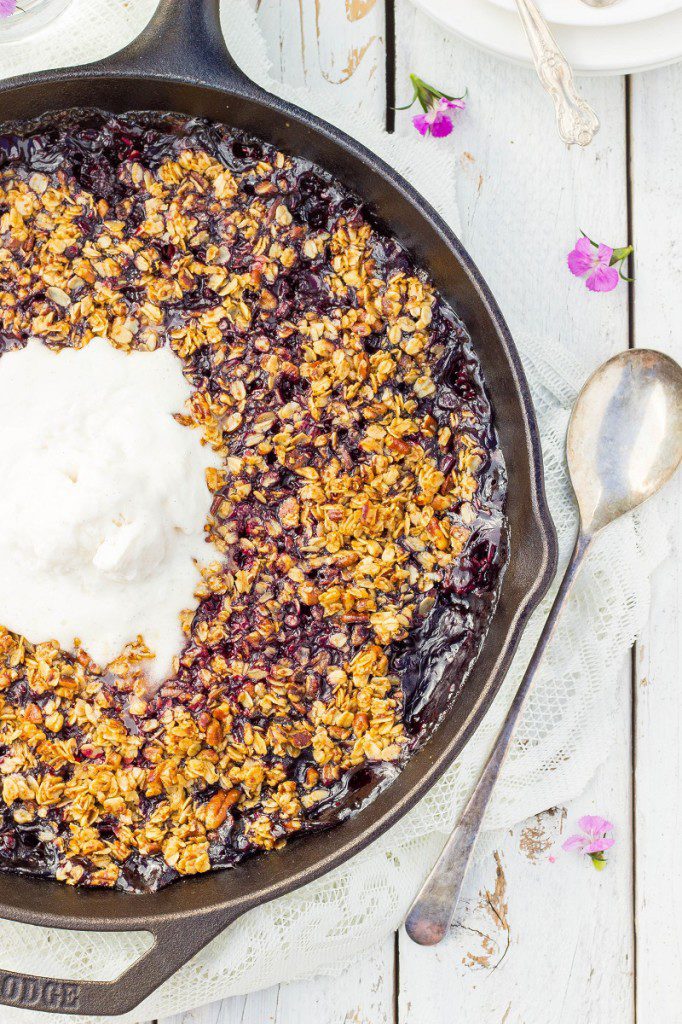 10.) Mixed Berry Crisp with Chocolate & Pecans via She Likes Food. Use your favorite summer berries to make this awesome gluten free, vegan crisp!
Tell me… What's your favorite way to eat blueberries?