Packed with apple, pumpkin, banana and cinnamon, and free of refined sugar, these healthy vegan muffins make for a great autumn snack, small breakfast, or guilt-free dessert!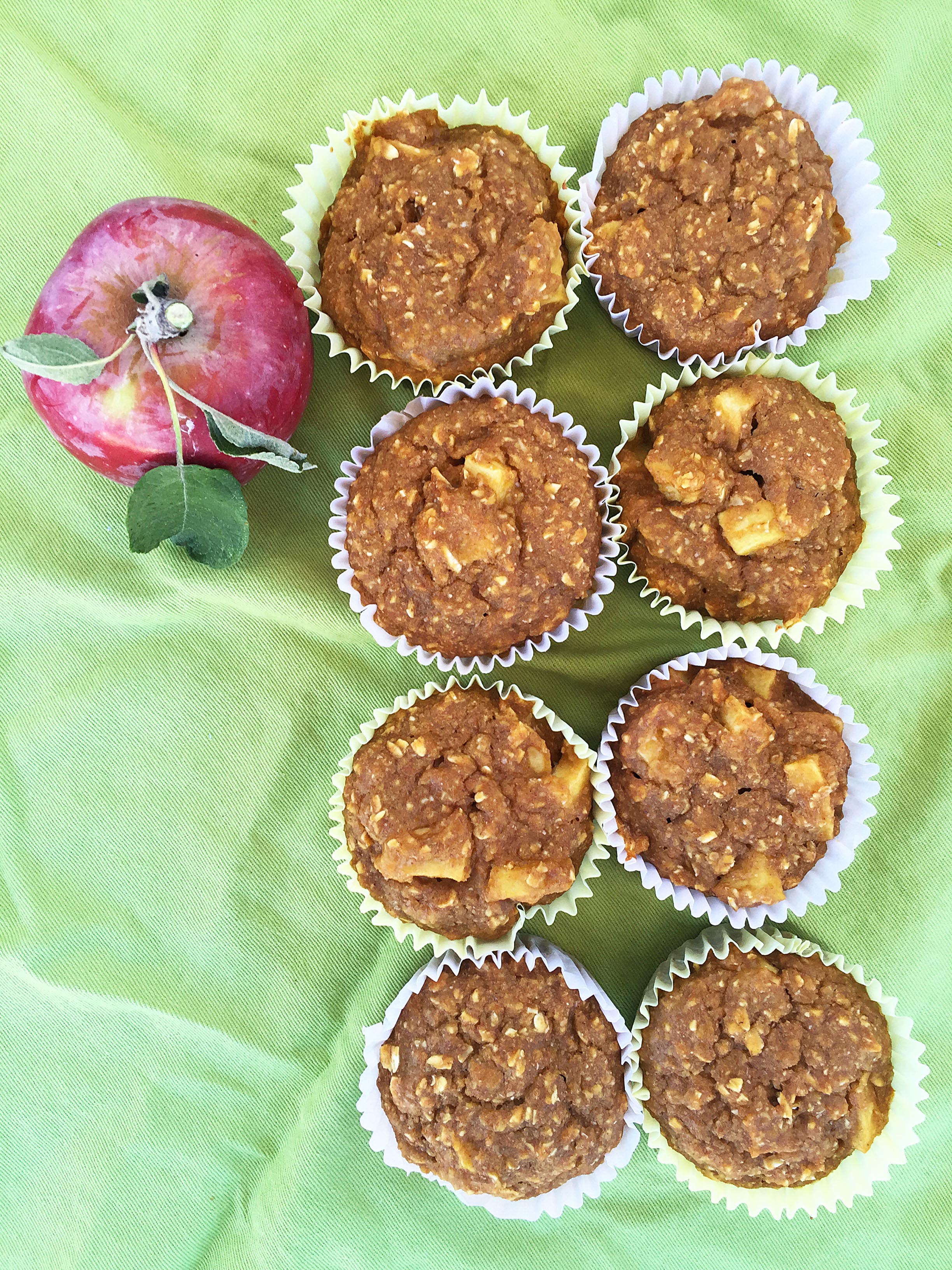 One of my favorite September activities is apple picking. But since it's pretty warm and summery feeling in San Diego in September, sometimes I forget that the apple orchards are ready to be visited. A few years we've been too late in the apple picking game and either a.) go when the orchards are pretty picked over, or b.) miss apple picking all together (like last year!). BUT NOT THIS YEAR!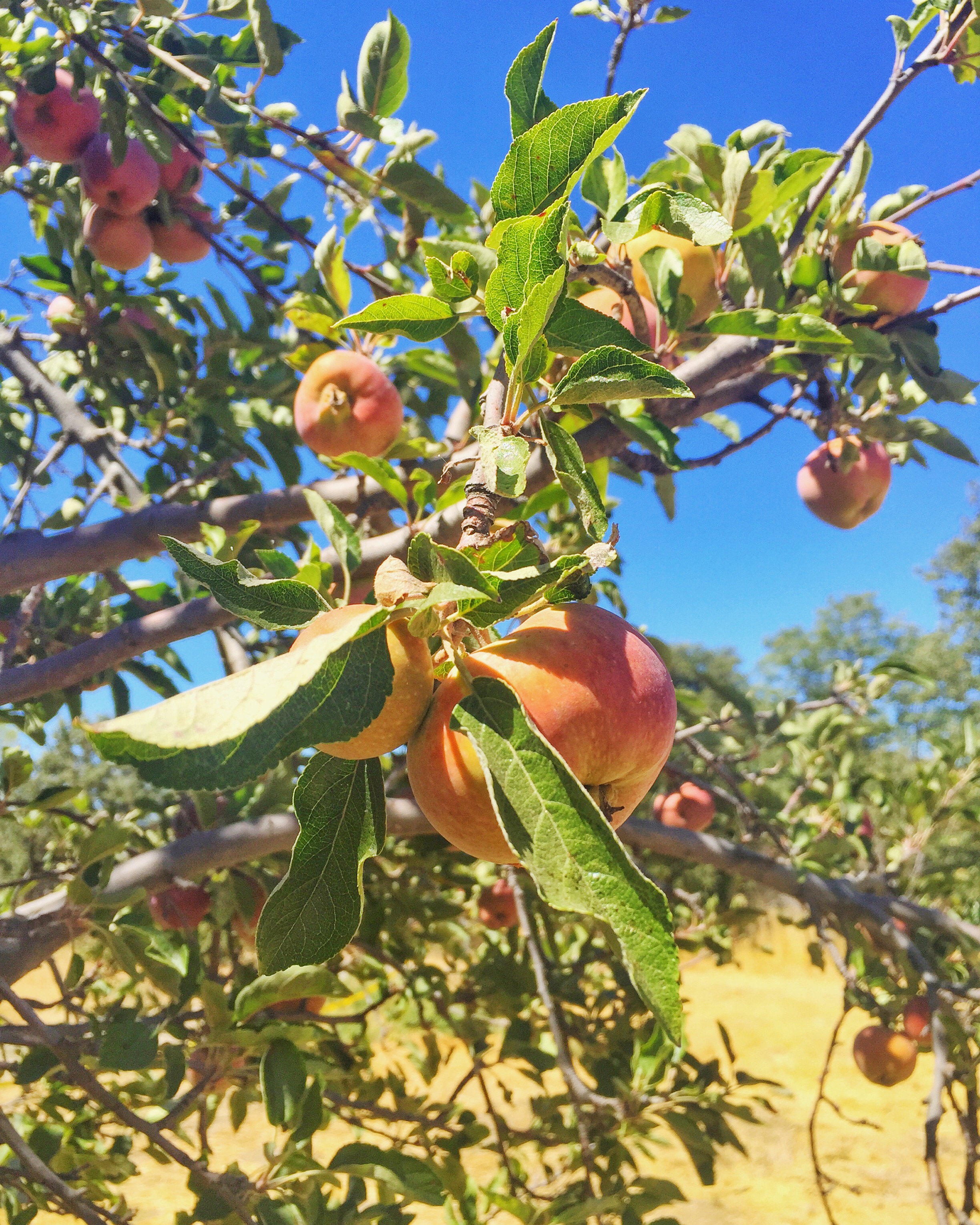 Nope, in 2016 I was on high apple picking alert! In the San Diego area, the best area to visit for apple picking is Julian – a cute little town I've talked about before. It's about a 75-minute drive from my house, and it's like a whole different world there.
It's known for its farming, apple pies and boutique vineyards. It's the kind of place where some of the local establishments don't have websites. It's country living still close to the wonderful city of San Diego, and it's a fun little getaway spot.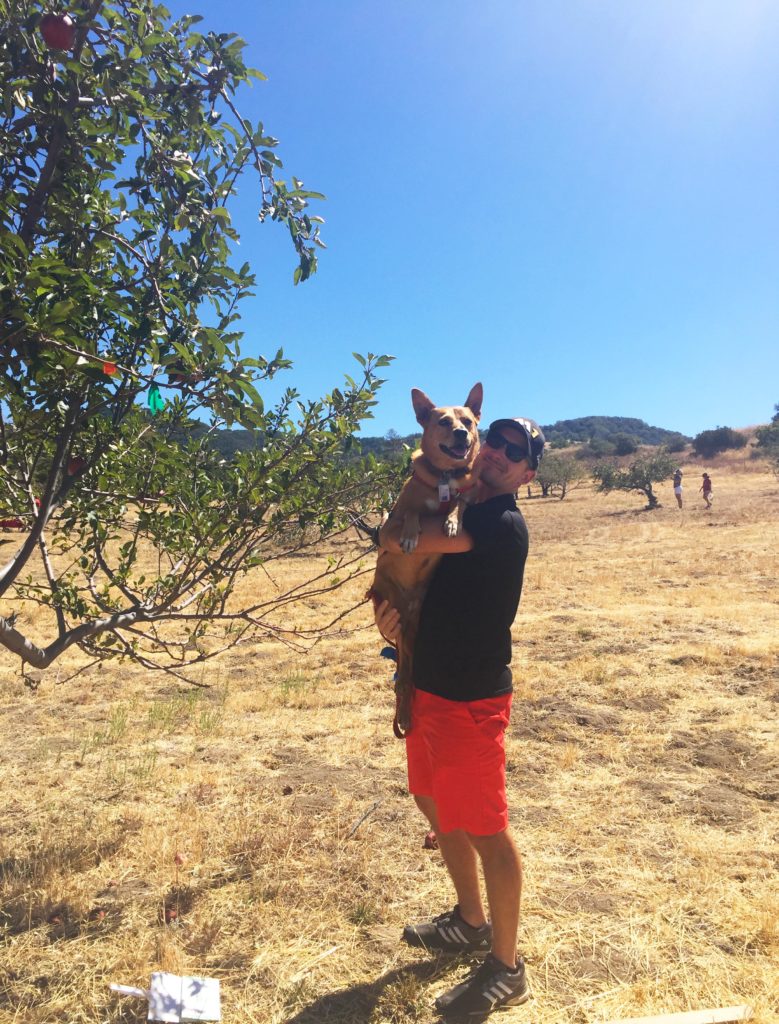 So even though it seemed early for autumn to already be here, off we went to Julian last weekend for some local apples.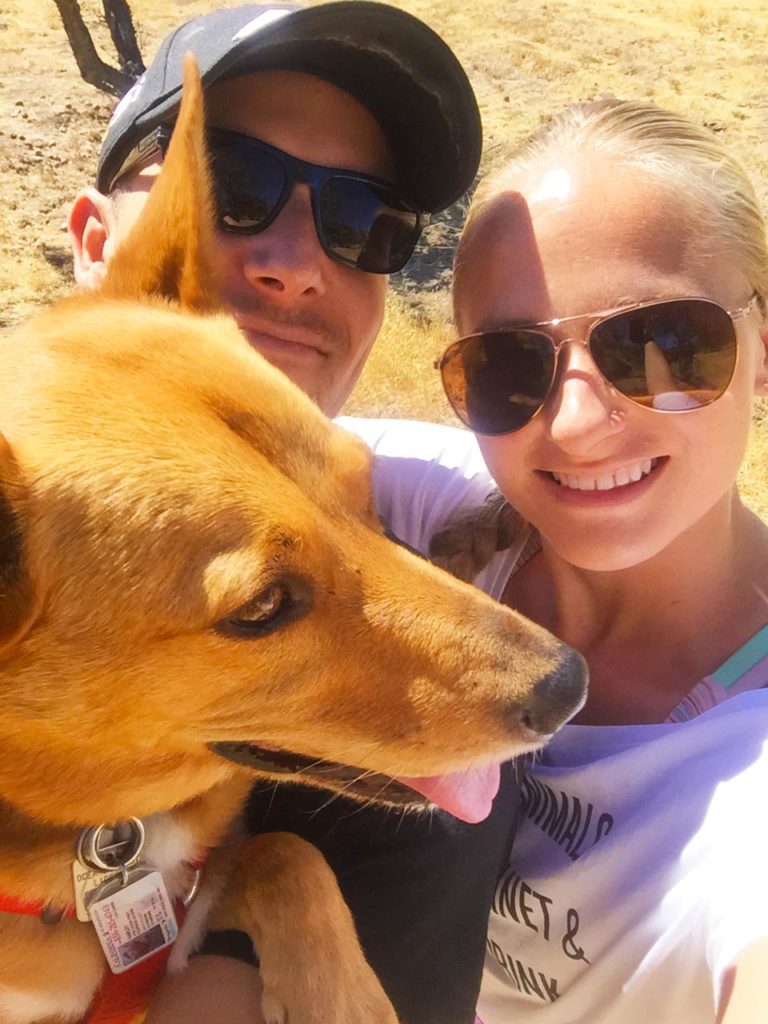 For all of you locals, the orchard I chose is called MJ Ranch – mainly because they're organic growers, had their opening day last weekend so I knew they'd be stocked with fruit, and because they're dog-friendly and I wanted to bring my pup along. The Visit Julian website has a good list of U-Pick orchards listed here.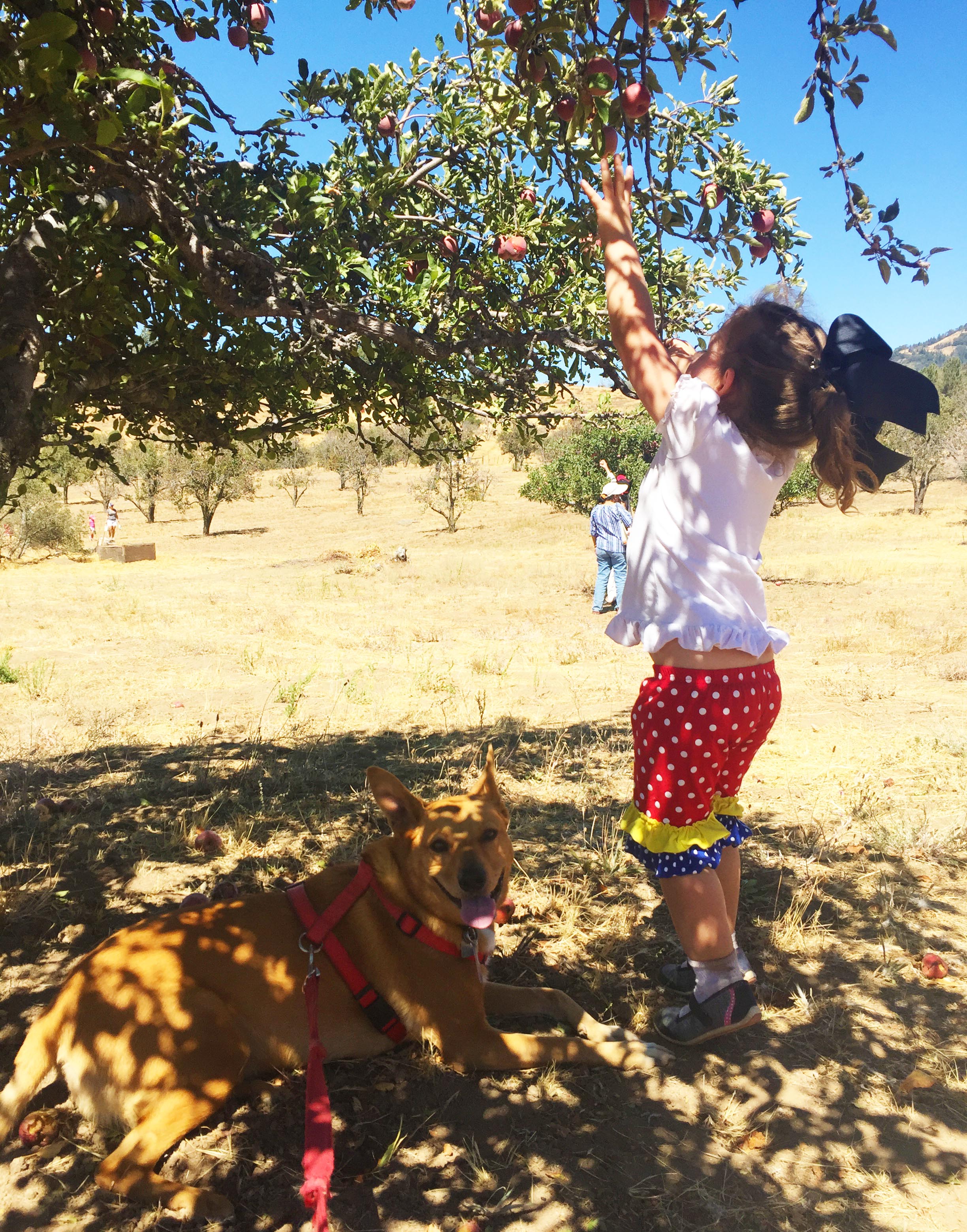 It turned out to be the best year yet that we've had with apple picking! The trees were lush with a variety of apples, and the farm also grows pears as well.
As you can see in the picture above, Harley made some friends at the orchard and enjoyed eating fruit from the ground (and this little girl had Harley lick the apple she was actually eating – not too sure about that!). There were lots of people there with dogs, which was fun.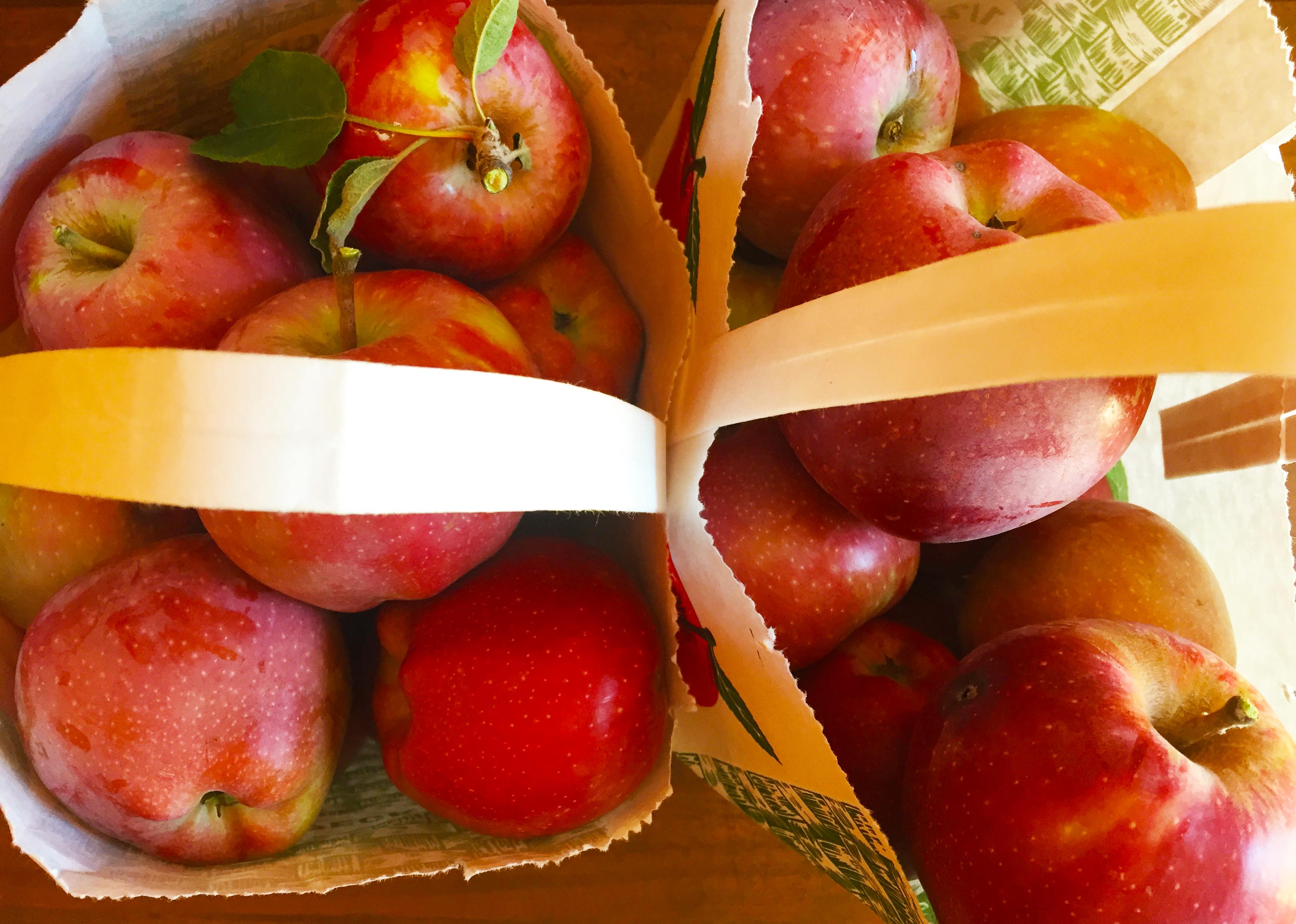 We came home with two full bags of apples ready to be eaten. It's funny comparing local, organic apples to typical store-bought ones. They're smaller, flawed and not perfectly shaped – just how apples were meant to be I think!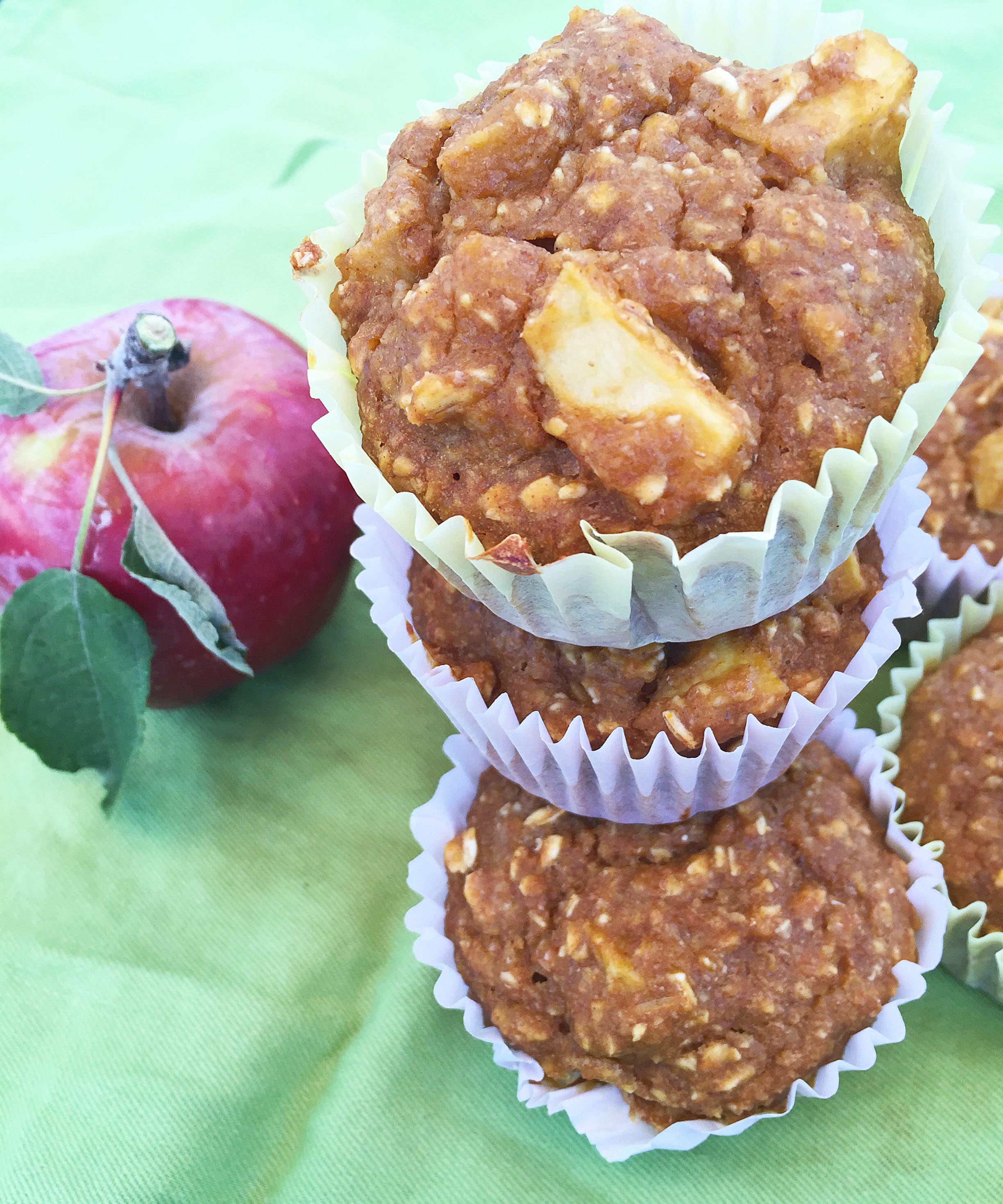 Naturally, I had to do some sort of baking with a couple of the apples that very day.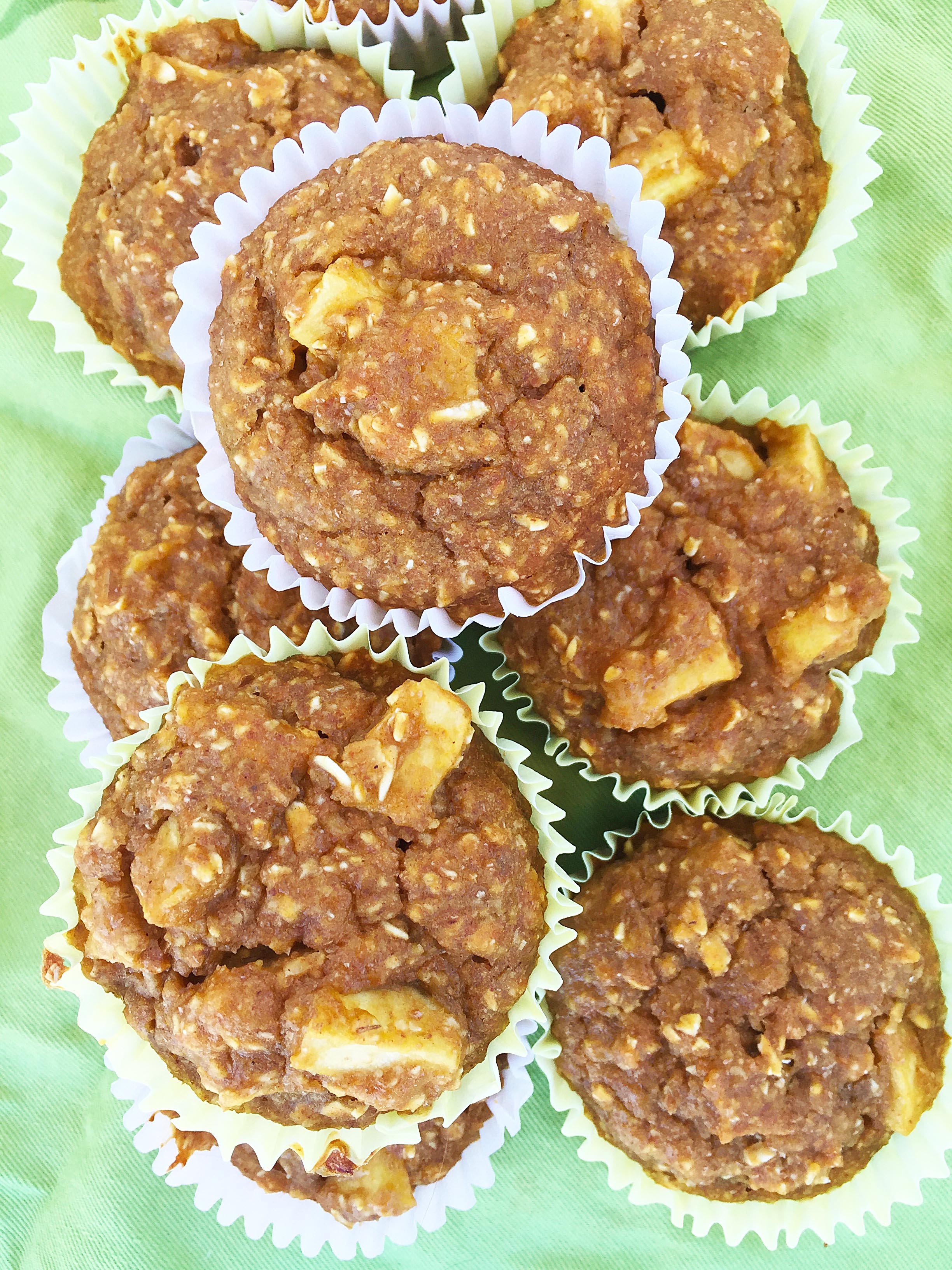 I had been thinking of making pumpkin banana muffins, so instead, I added some chopped apple to the mix to make it a very autumn-ish muffin recipe – using just a food processor as my mixing bowl!