Hi friends!
How was your weekend? Mine was full of time outdoors – just how I like it! The weather was in the low 70s and glorious. We also got a teeny bit of welcomed rain yesterday afternoon. My time spent in nature over the weekend included an early Friday evening hike with my pup at Elfin Forest…
…a long Sunday morning walk with my little family on an otherwise pretty lazy rest day…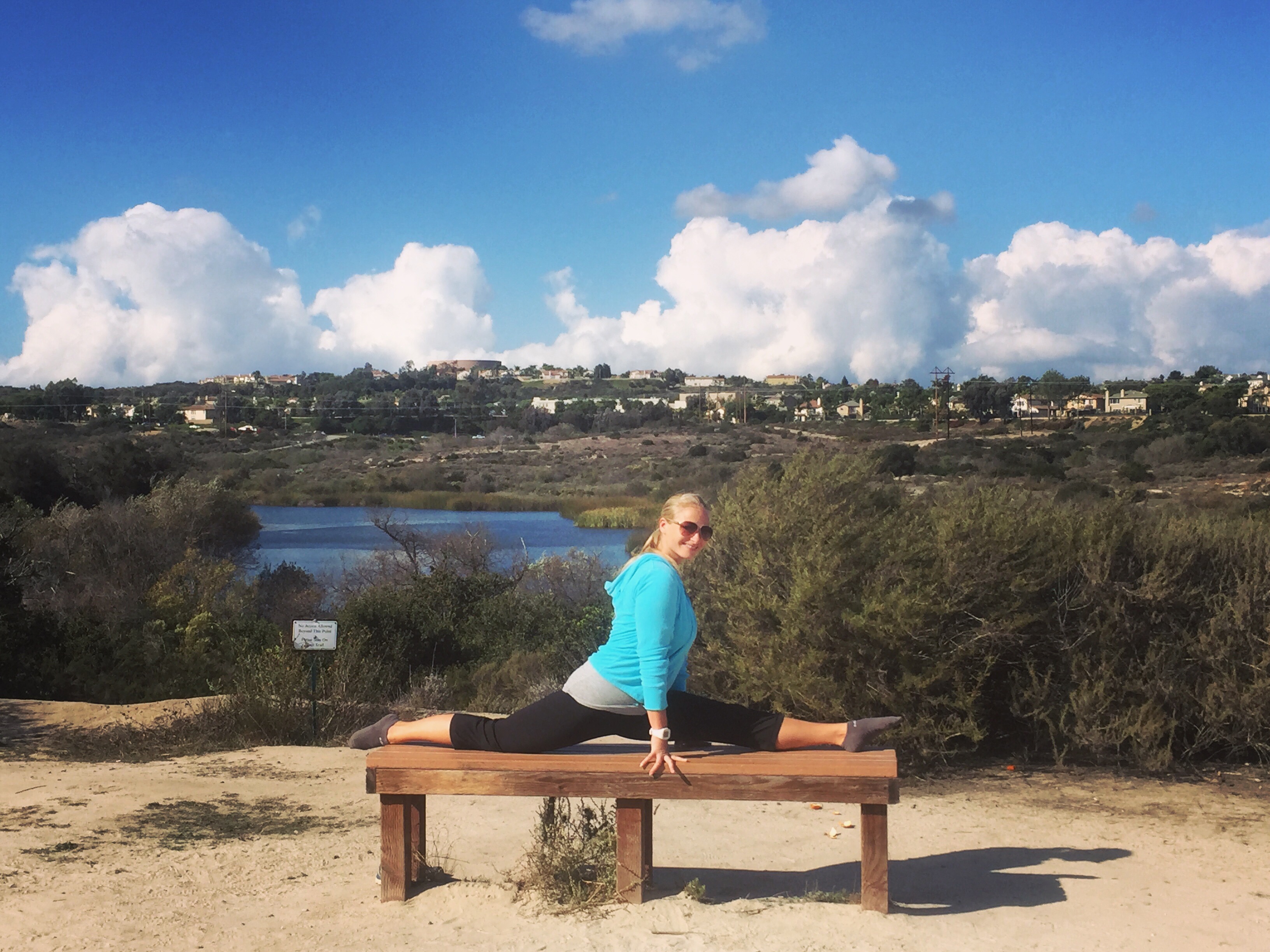 …and my outdoorsy highlight: a super challenging mountain biking workout with my hubby on Saturday afternoon. We decided to venture southeast to a park we'd never been to before called Goodan Ranch Sycamore Canyon Preserve. We hadn't gone mountain biking in at least a few months, and whew, it was a killer one!
The park was set in a pretty rural area, and we even got a taste of  autumn with the park's abundance of yellow-leaved trees. Besides seeing a couple of other bikers along the way, the park was empty.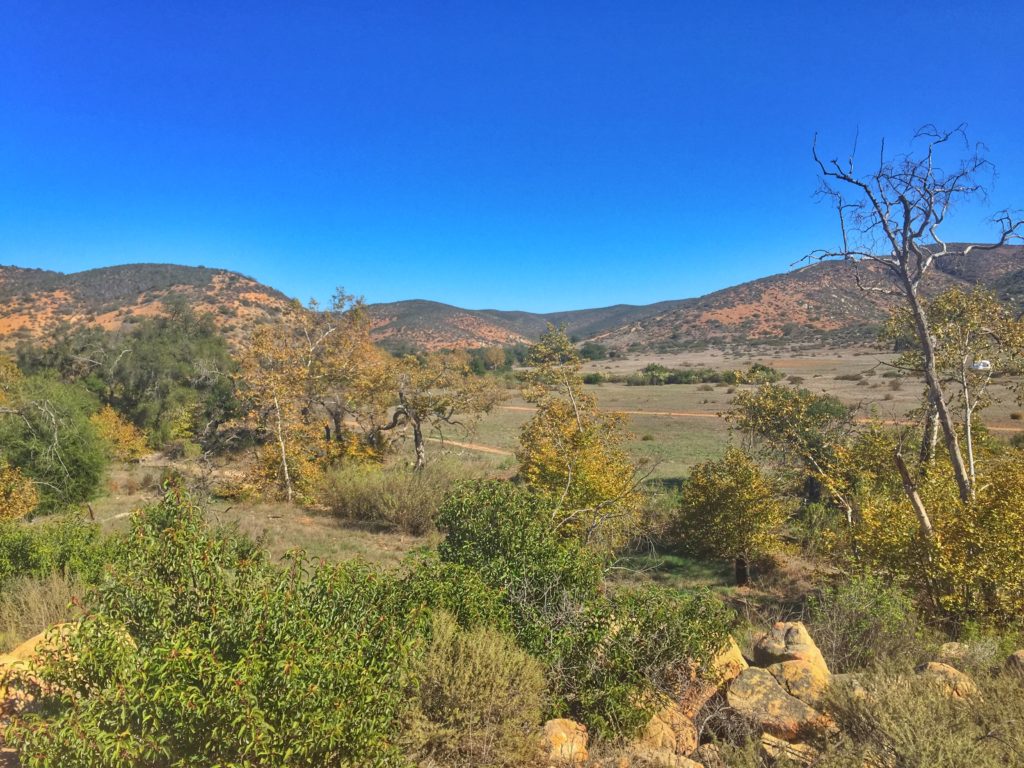 On our way out, we were cruising! The cool breeze hitting your face as you race around on a bike is such a great feeling, and I think my face hurt from smiling. The trail we were biking along was more downhill than up going out, which is sometimes trouble because that means that it'll be tough on the way back when I'm already getting tired – which is exactly what happened.