Growing up on the Jersey shore, I would spend my summers on the coast, where my family has what we call "bungalows" on the Navesink River. While I often would get the chance to go for rides on boats and try activities like water skiing and tubing, sports on the open water has quite honestly, always made me kind of nervous…and it still does.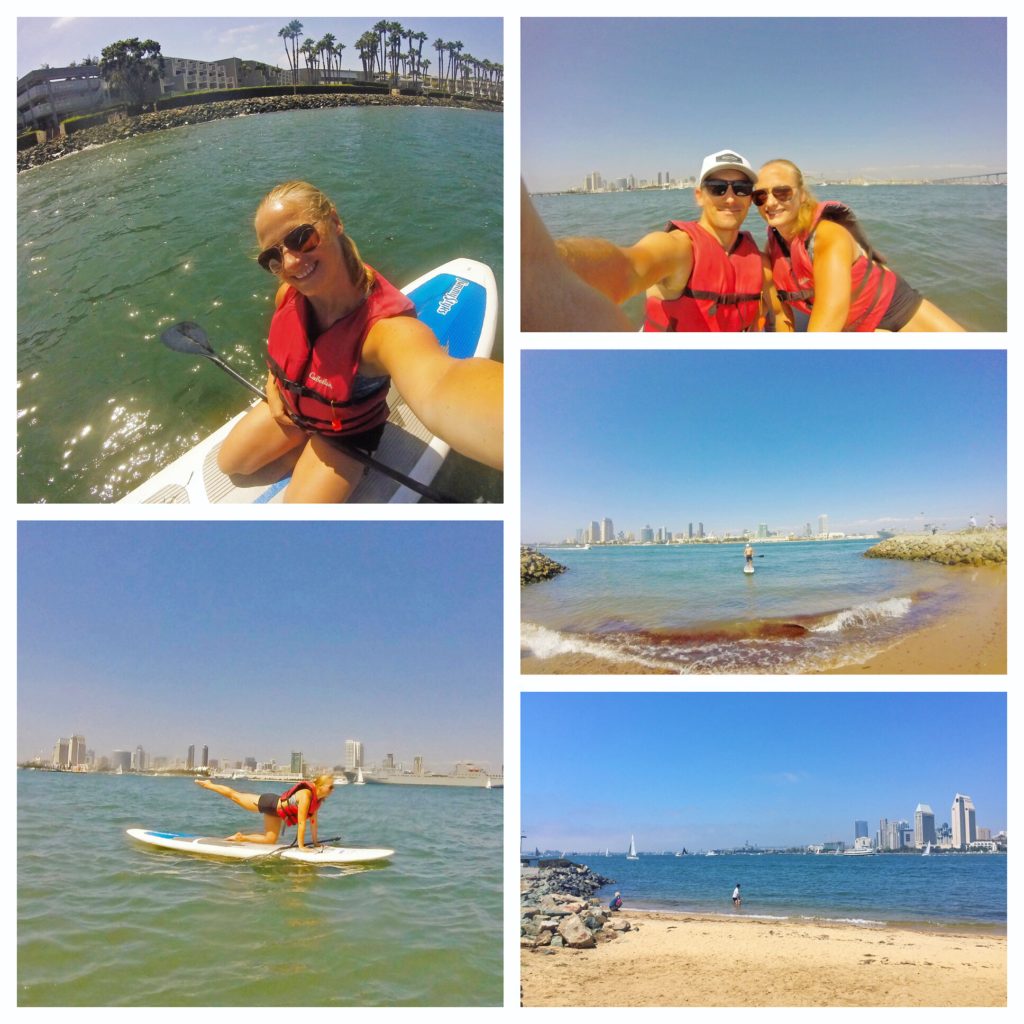 The ocean is a mystery, and I don't like not being able to see the bottom. Or the countless numbers of jellyfish that make their way into the Jersey waters in August for that matter!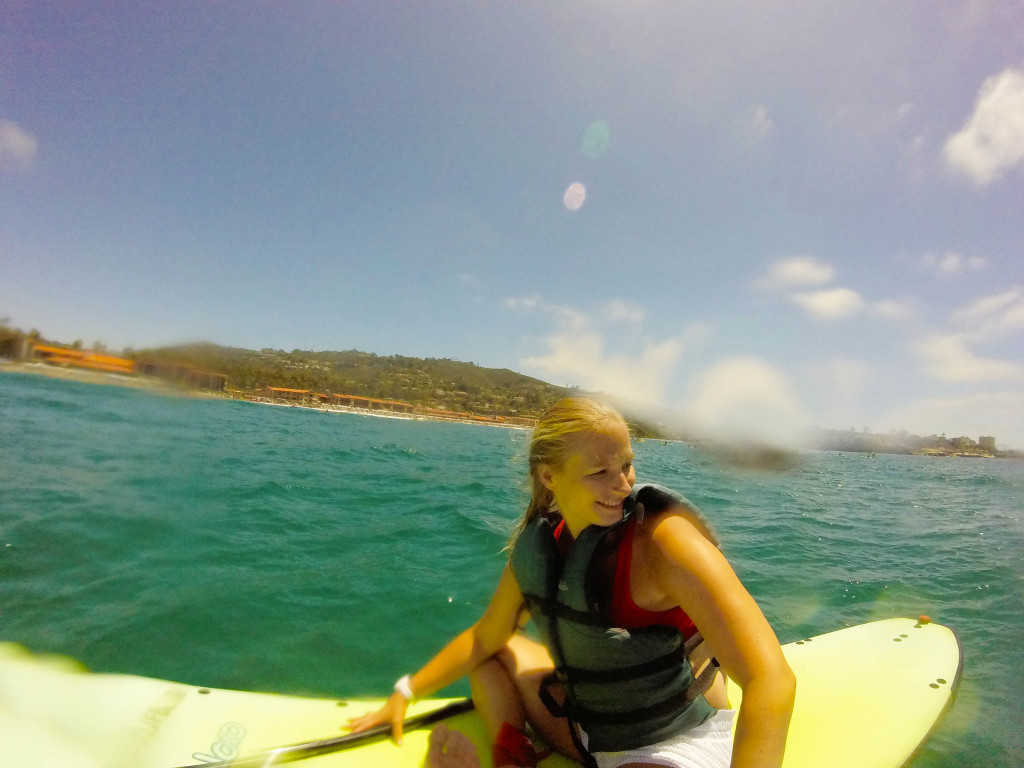 I can remember certain instances from years ago when the ocean scared the hell out of me: On vacation in Thailand, a huge wave crashed towards me while I was swimming, and I got swept under for a few seconds longer than I was comfortable with.
One time when I was younger, my family and I were on our boat driving under a bridge, and a big wave swept in and caused my little cousin to get knocked backwards on the boat.
The first time I went SUPing two years ago, the ocean in La Jolla was experiencing what the paddleboard renter called "the roughest day of the year" and it was nerve-racking getting out past the waves.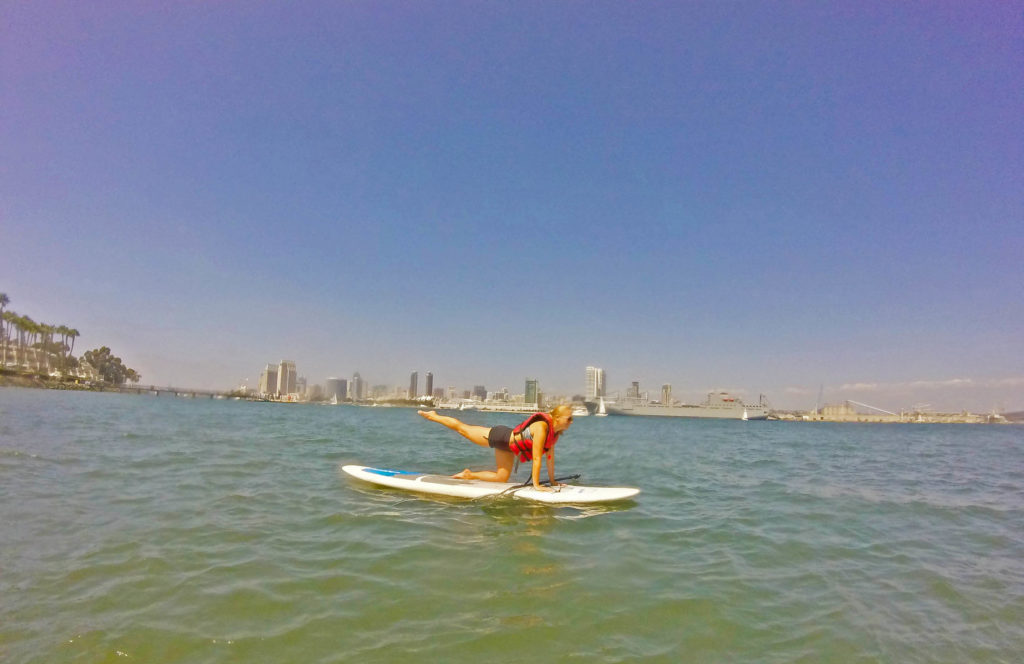 Sometimes I talk about overcoming fear on here. We all have fears, and while I think that 99% of people are fearful of skydiving, I think that a lot of people are more comfortable out on the open water than I am…. but I don't let that stop me.  Rather, I try to face it head on, and face it often.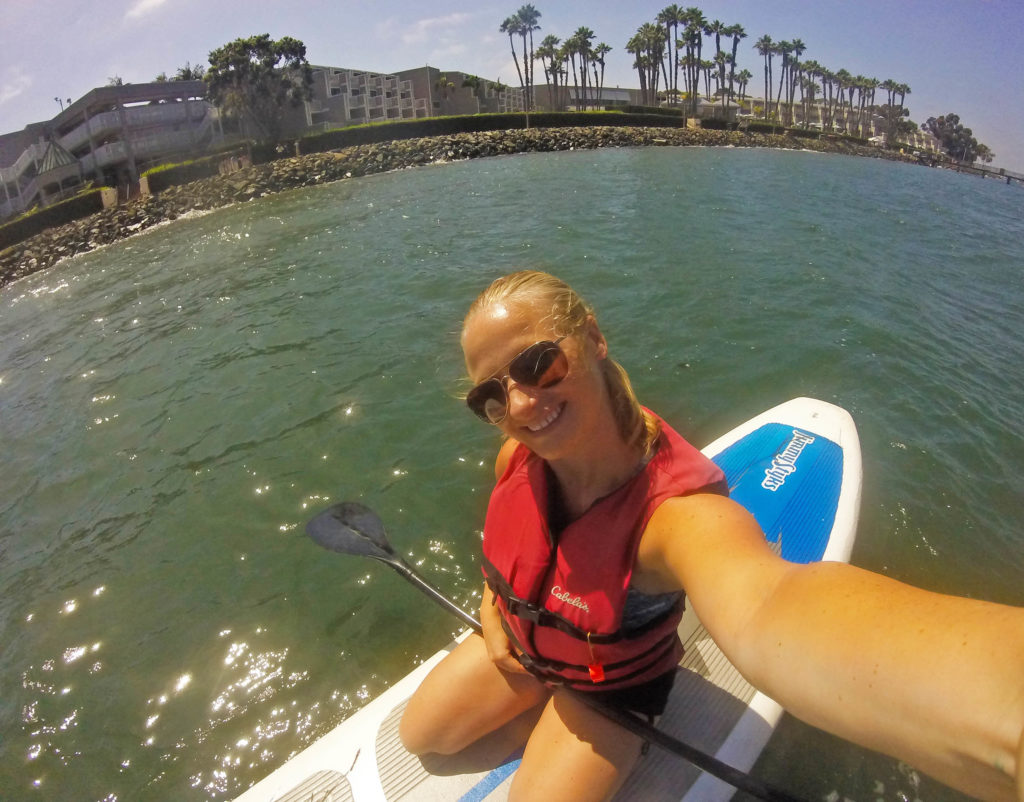 I make sure to go kayaking, paddleboarding, jet skiing or sailing every summer. It's how I feel this fear and do it anyway… and I have to say, while the water freaks me out sometimes, I absolutely love my water sport experiences in the end!
Some of my best summer memories come from doing activities in the ocean or bay, and last weekend, my hubby and I planned a day date to go stand-up paddleboarding in Coronado.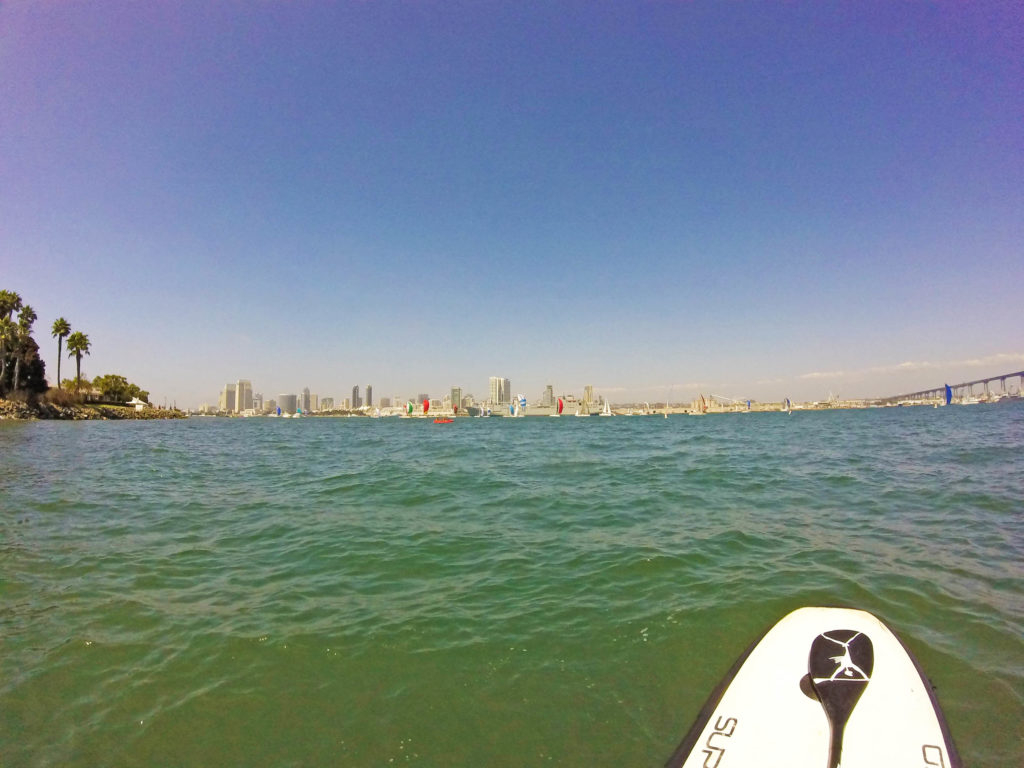 It was a perfect day outside, and Coronado is such a stunning place to go SUPing! There were tons of sailboats around, and lots of other people were out on the water kayaking, SUPing, and having fun on their speedboats.
We rented paddleboards from Bike & Kayak Tours, and it was a chill and easy place to rent boards from in the middle of one of Coronado's bustling areas. I actually nabbed a Groupon for the rental and it cost us just $25.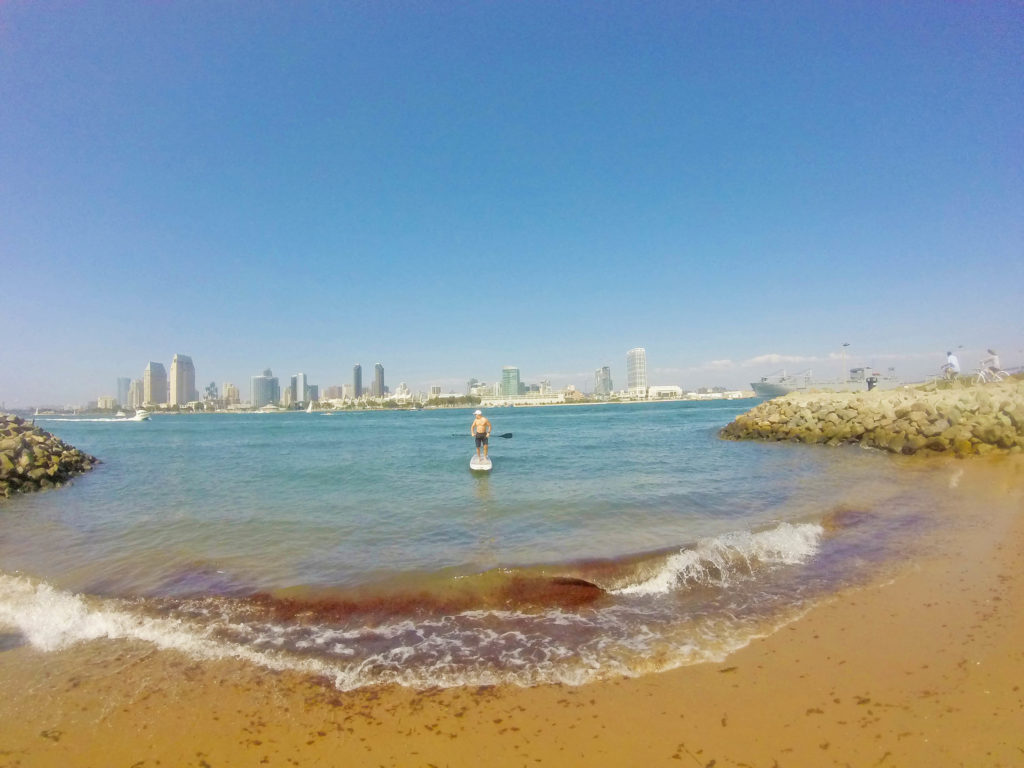 It was actually pretty easy to get out on the paddleboards in the San Diego Bay. And while the bay was a bit choppy from all of the action it was seeing on a beautiful summery Saturday, I managed to not fall into the water at all (go me!). I also paddleboarded on my knees most of the time, but that's neither here nor there…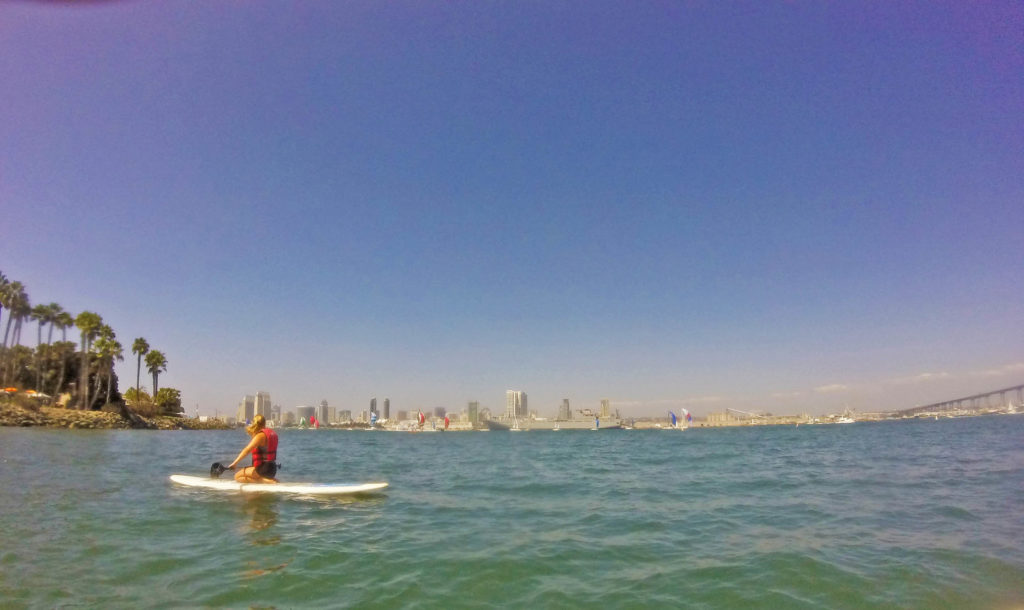 Afterwards, we sat at our favorite restaurant in Coronado, Il Fornaio, to relax, enjoy a drink, split a pizza, and take in the awesome city and bay views. Spending time in Coronado always make me feel lucky to live in San Diego!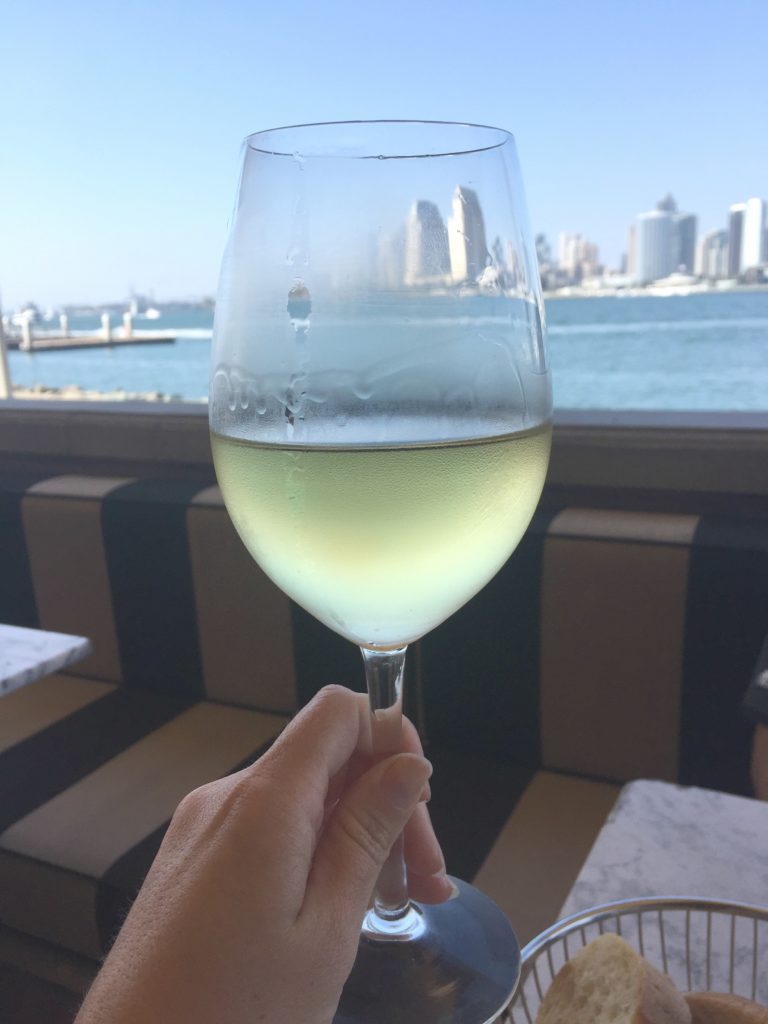 And so, sometimes the best memories come from doing things that scare us a little bit. The fears we don't face become limits, and a lot of the time, the fears we do face become memories that we cherish, and often open the door to new opportunities. When was the last time you faced a fear?