One of the things that I love so much about connecting with other foodies and bloggers that are passionate about delicious eats is getting inspiration from them.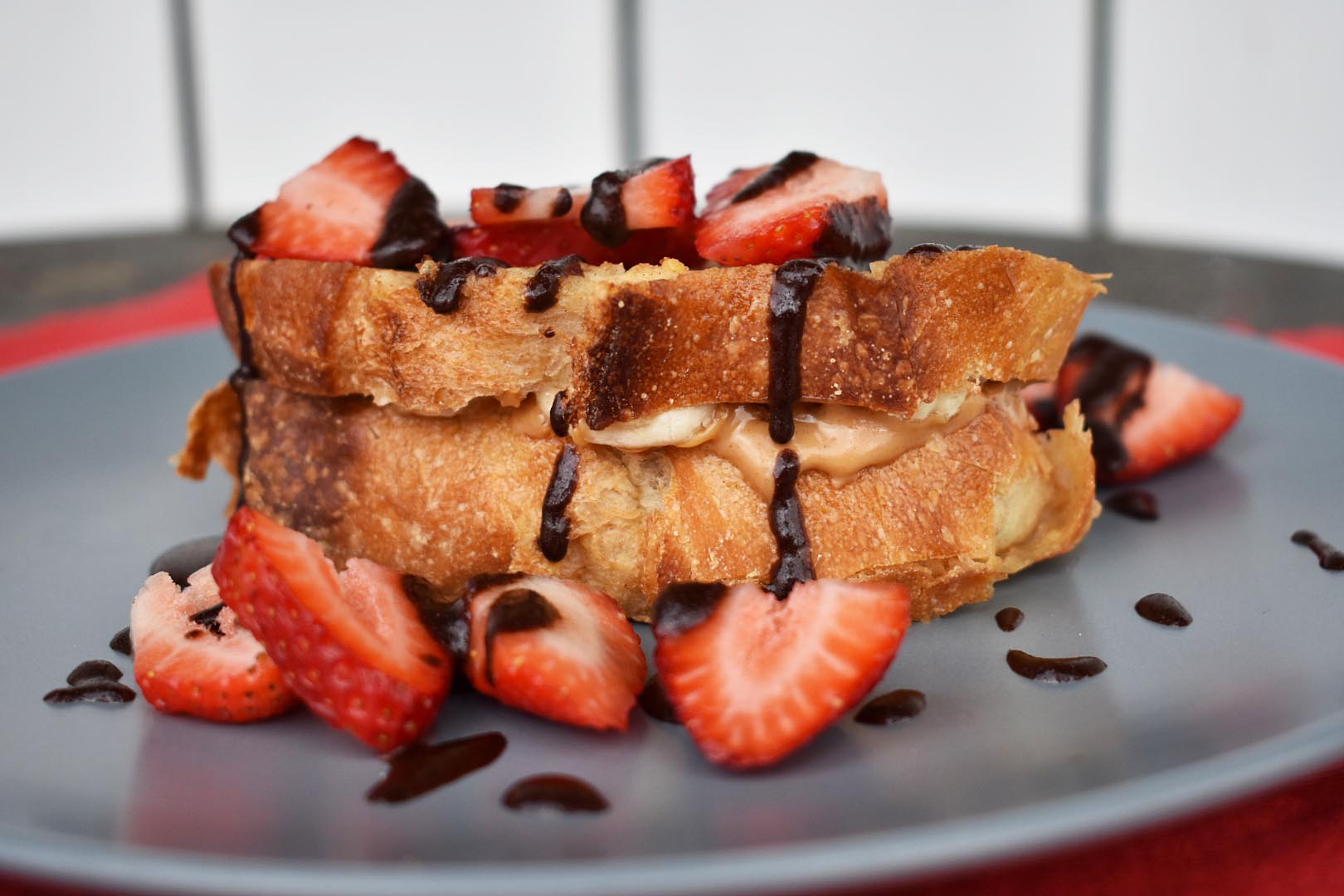 So often I'll see a food combination in a recipe and think 'What a great idea!' and sometimes it really helps to spark creativity in my kitchen. I adore that I can get tips about eateries to check out via people I follow on social media, or fall in foodie love with pictures of a fellow food blogging friend's recipe. I love food as it is, but this connection makes cooking, baking, eating, and recipe creating even more fun!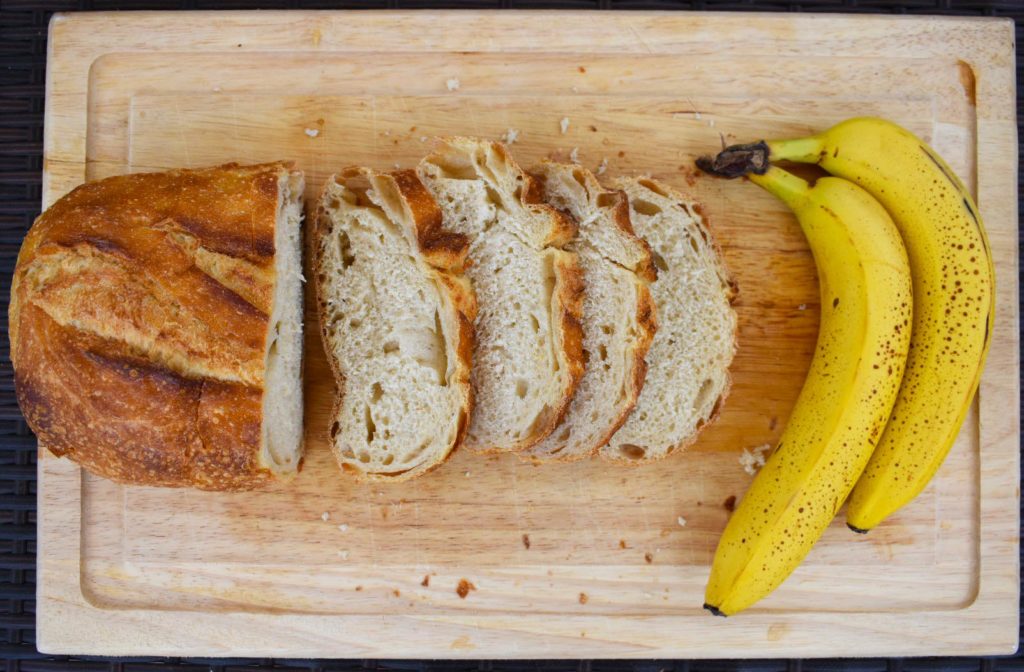 One of the food bloggers that I've been reading for years is Sarah from Making Thyme for Health, who I got to meet at Natural Products Expo West last year. Her and I share a passion for healthy, plant-based food, animals, travel, and the list goes on…and I always enjoy reading her blog. In fact, I have a birthday trip booked for this summer, and I was just on Sarah's blog over the weekend reading her travel guide to this certain city as part of my research.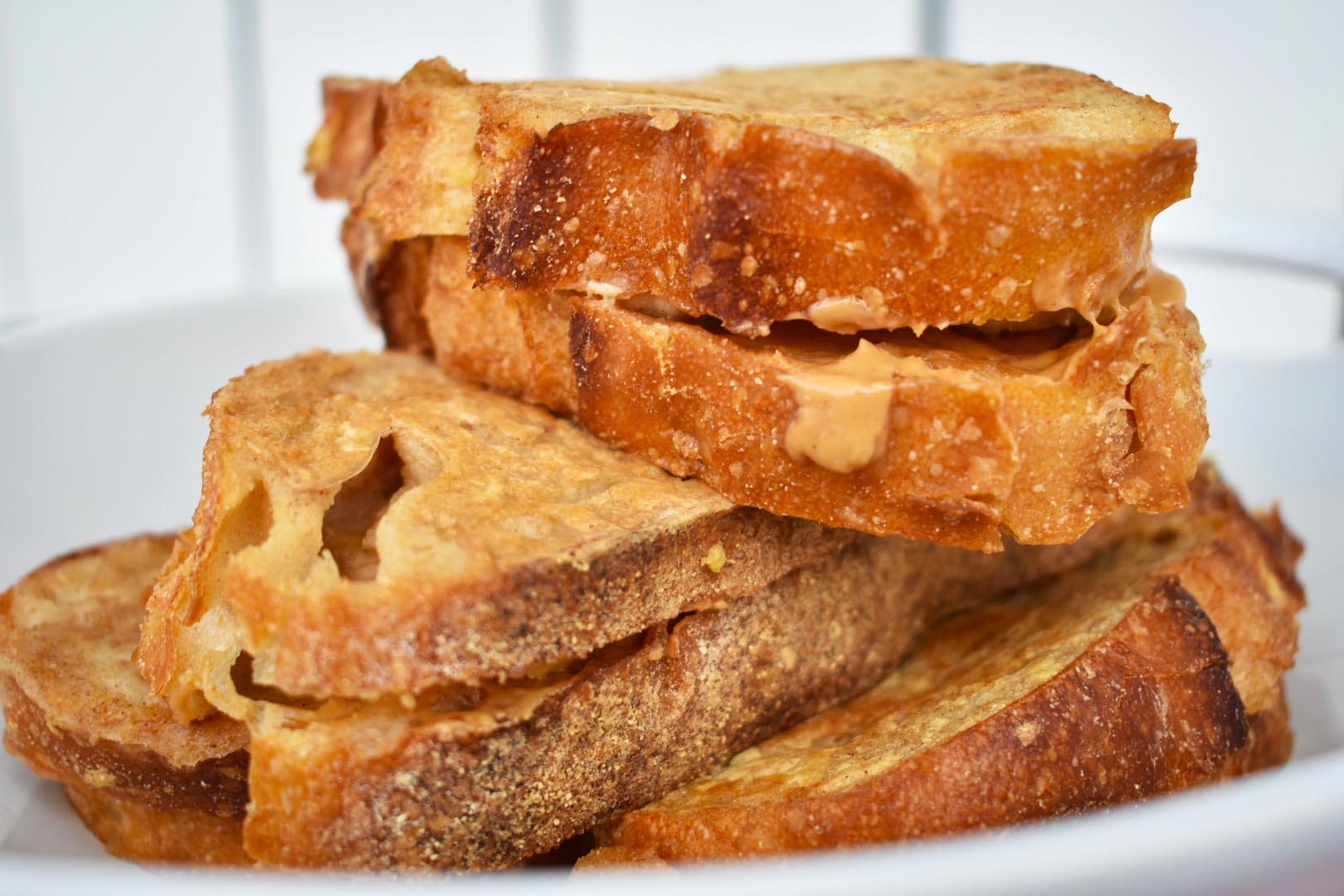 Recently Sarah shared a recipe on her blog for vegan French toast with lavender syrup, and I immediately was smitten with the idea of making French toast without the use of eggs. Instead, Sarah dipped the bread in a chickpea flour + non-dairy milk… and I knew that I had to try this out ASAP.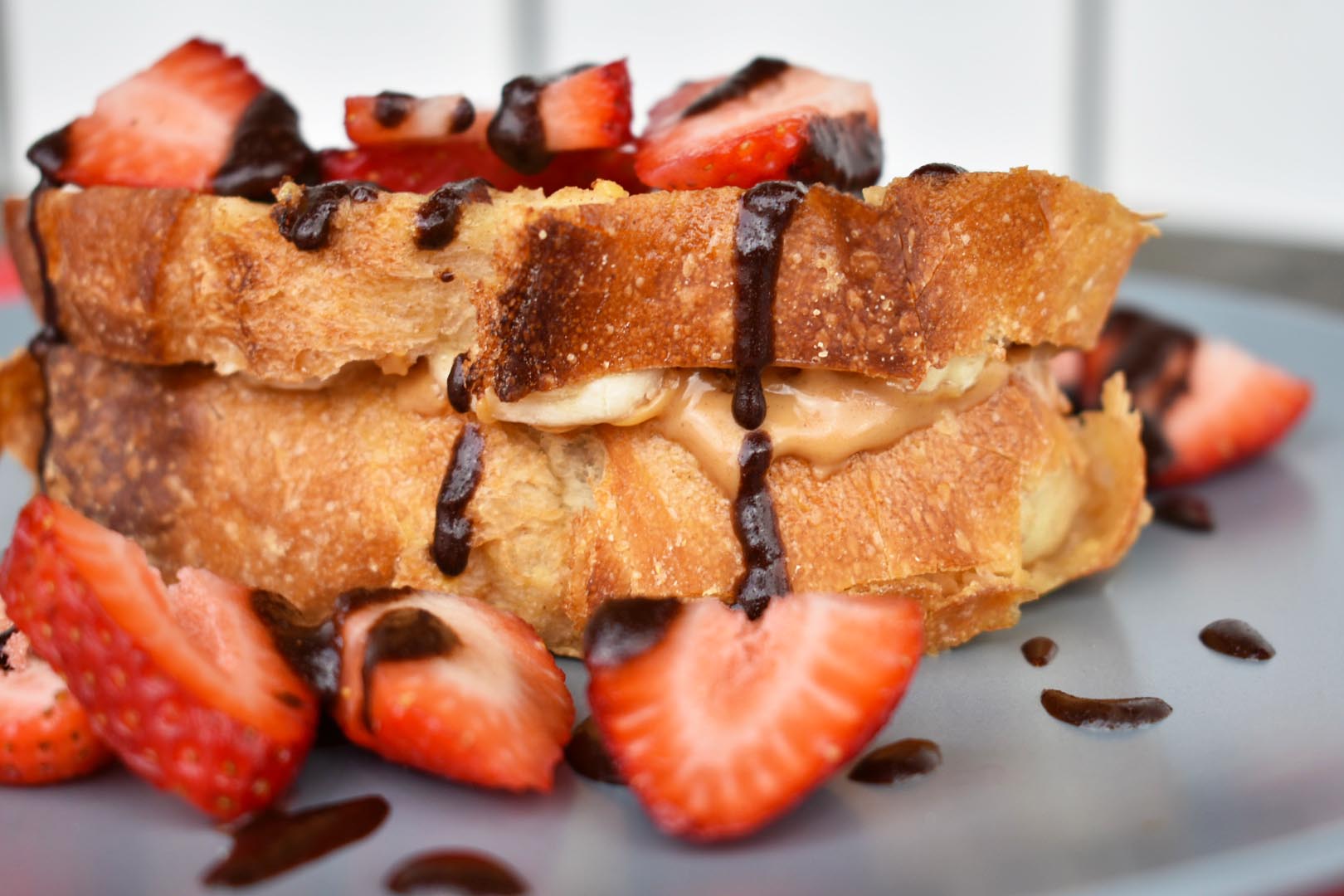 French toast, omelettes, egg sandwiches, etc… they're all things that I've felt a little bit left out with in the breakfast world since I don't really do eggs (once in a blue moon I make a quiche or bake a cake using eggs, but that's all). I'd seen vegan French toast in a few cookbooks that I own using ground chia, but for some reason I hadn't gotten around to trying that yet. I knew I wanted to try out Sarah's method, and boy am I glad that I did!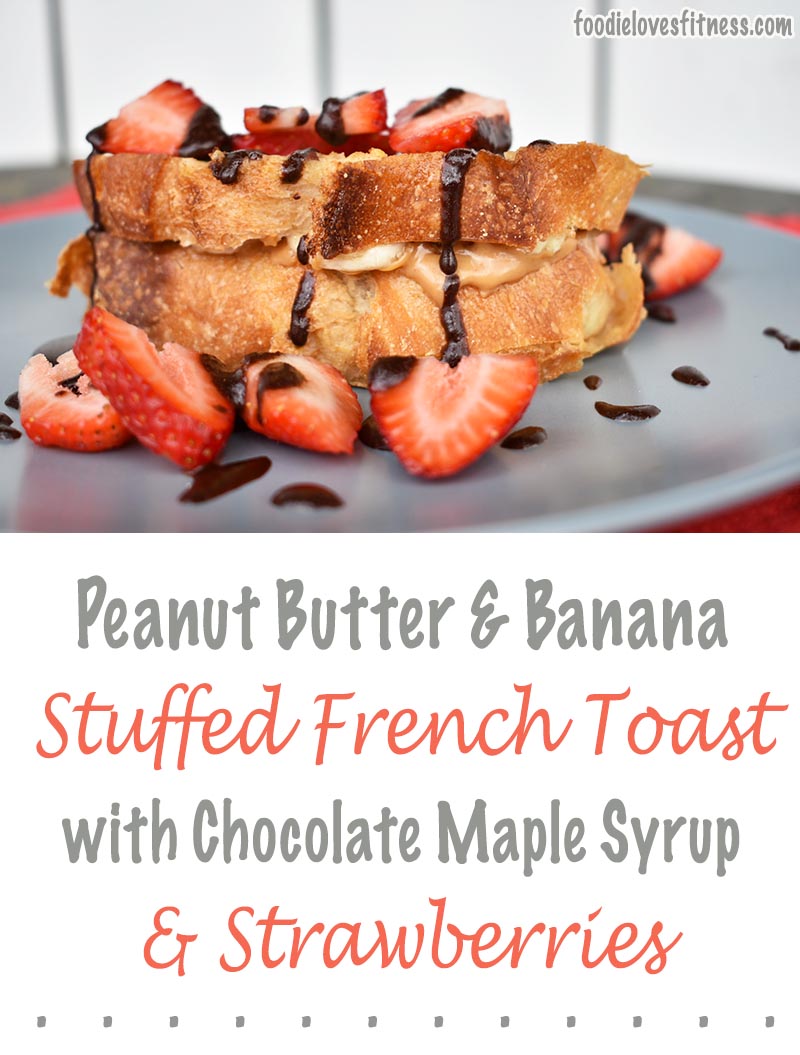 The result was this beautiful stuffed French toast, and trust me when I say that it's the stuff that breakfast dreams are made of.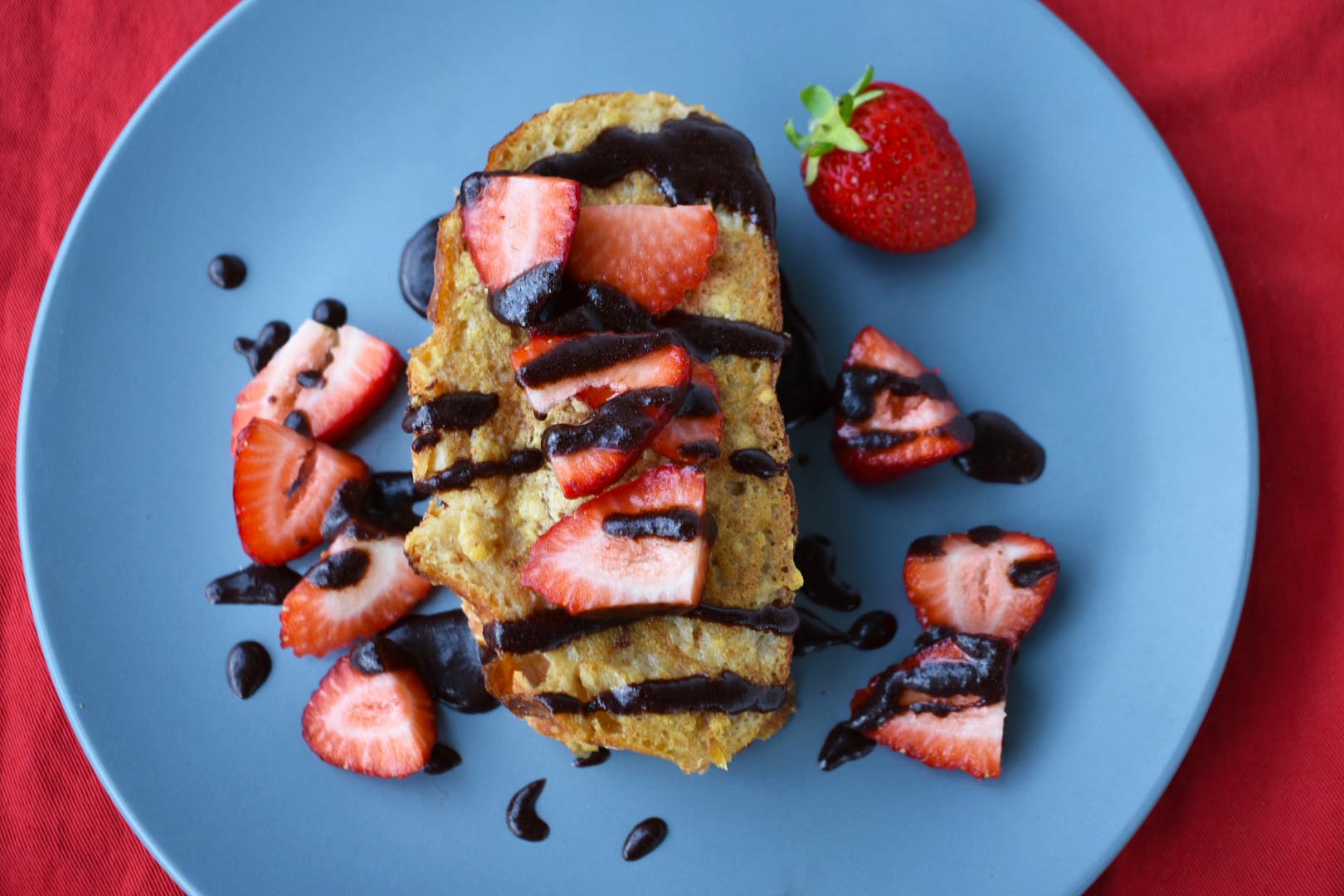 To make this French toast, we layer sourdough bread slices with banana slices and peanut butter, dip the sandwiches in a chickpea flour/almond milk/vanilla extract mixture and cook until lightly browned on each side.
Then, we melt together some dark chocolate chips, maple syrup and cinnamon to drizzle on top of our stuffed French toast.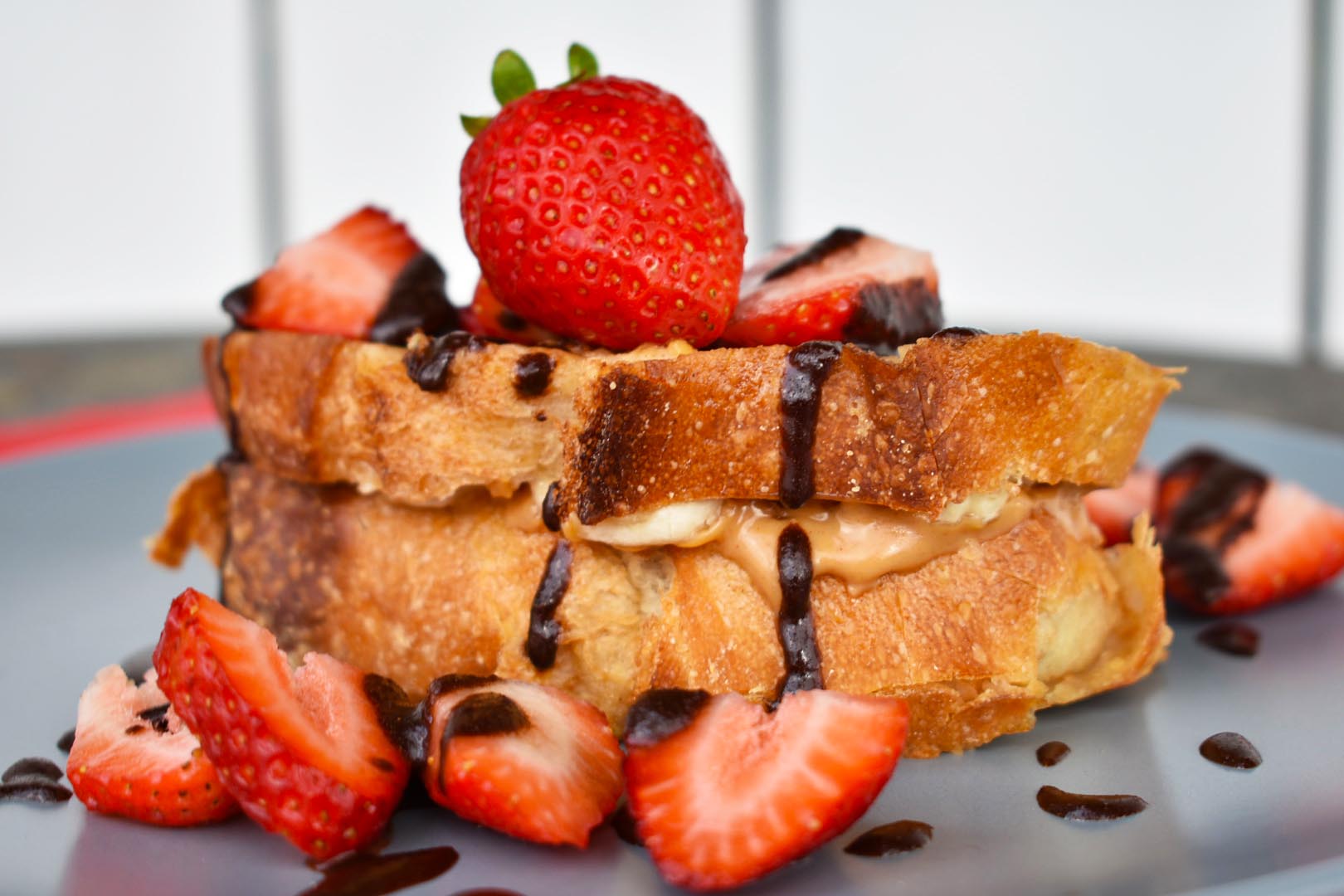 Trust me when I say that this combination is kind of amazing! I hope you try it out and enjoy it as much as I do.

Vegan Chocolate Peanut Butter Banana French Toast
Author:
Foodie Loves Fitness
Prep time:
Cook time:
Total time:
Serves:
5 Stuffed French Toast,
Ingredients
1 16-oz day old loaf of sourdough bread
1 cup almond milk
1 large banana, sliced
5 TBSP smooth peanut butter
¼ cup chickpea flour
½ TSP cinnamon
2 TSP vanilla extract
Sliced strawberries, optional
For the syrup:
3 TBSP (dairy free) dark chocolate chips
¼ cup pure maple syrup
½ TSP cinnamon
Instructions
Thinly slice the bread loaf into 10 slices, around 1.5 oz each. Thinly slice the banana.
Whisk the chickpea flour, almond milk, cinnamon and vanilla extract in a bowl.
With 5 of the bread slices, spread 1 TBSP of the peanut butter onto each. Add the banana slices on top. Place the remaining 5 slices on top.
Heat a skillet over medium low heat, coating with cooking spray. Carefully dip the sandwiches into the almond milk mixture, coating each side of the sandwiches.
Add a couple of the sandwiches to the pan, cooking for about 3 minutes on each side, or until the bread turns golden brown. Repeat with the remaining sandwiches.
Meanwhile, combine the dark chocolate chips, maple syrup and cinnamon in a small saucepan over low heat. Stir often as the mixture melts.
Once French toast is done cooking, transfer to plates, and drizzle the chocolate syrup on top. Add sliced strawberries, if using, and enjoy while it's warm!
Nutrition Information
Serving size:
1 piece,
Calories:
435,
Fat:
12g,
Saturated fat:
3g,
Carbohydrates:
72g,
Sugar:
22g,
Fiber:
5g,
Protein:
12g
Tell me… Which is your breakfast favorite: waffles, pancakes or French toast?