Hi friends!
So I noticed the other day that I haven't posted a new sweet recipe on here since this apple pie autumn granola over a month ago. I figured it's time to sweeten things up around here today, sound like a good idea?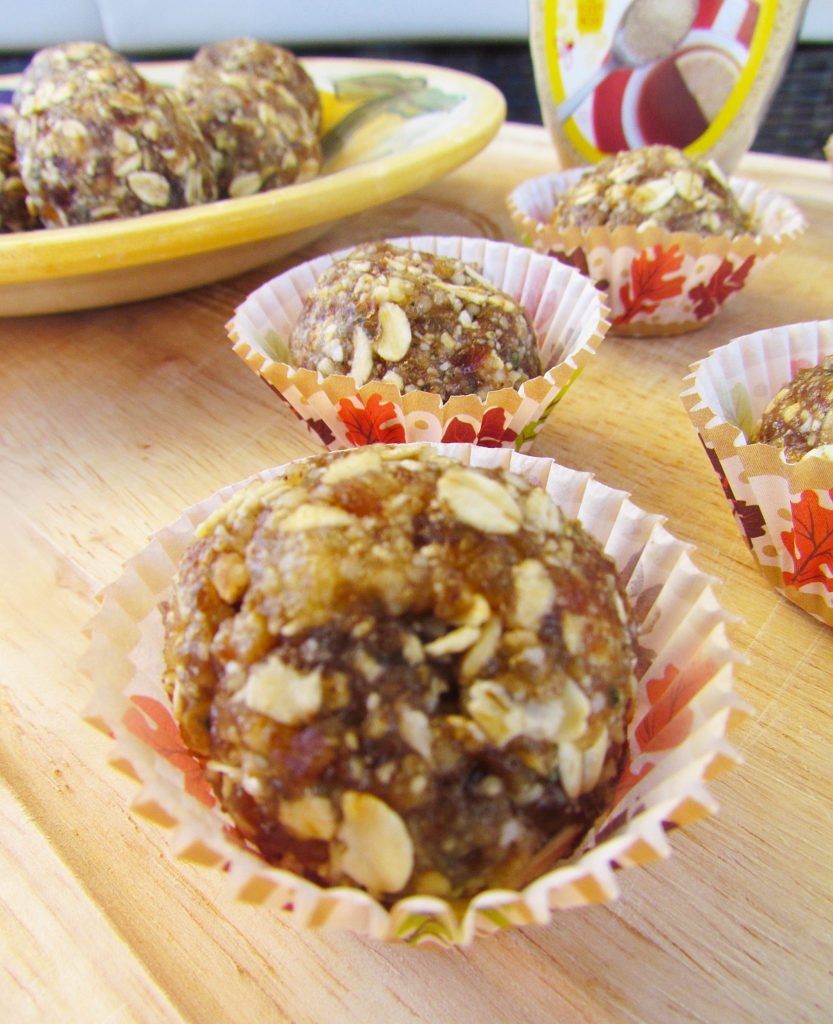 On the topic of sweets, I most definitely have a sweet tooth. Given the choice between sweet or savory, I go with sweet 9 out of 10 times. But instead of indulging in dessert every night and letting my sweet tooth get out of control, I look for healthy ways to satisfy it – like with banana almond butter muffins, banana berry sorbet or these energy balls.
One of my go-to sweeteners of choice is honey. That's why when the opportunity to try Nektar Naturals honey crystals presented itself, I was interested in trying it out.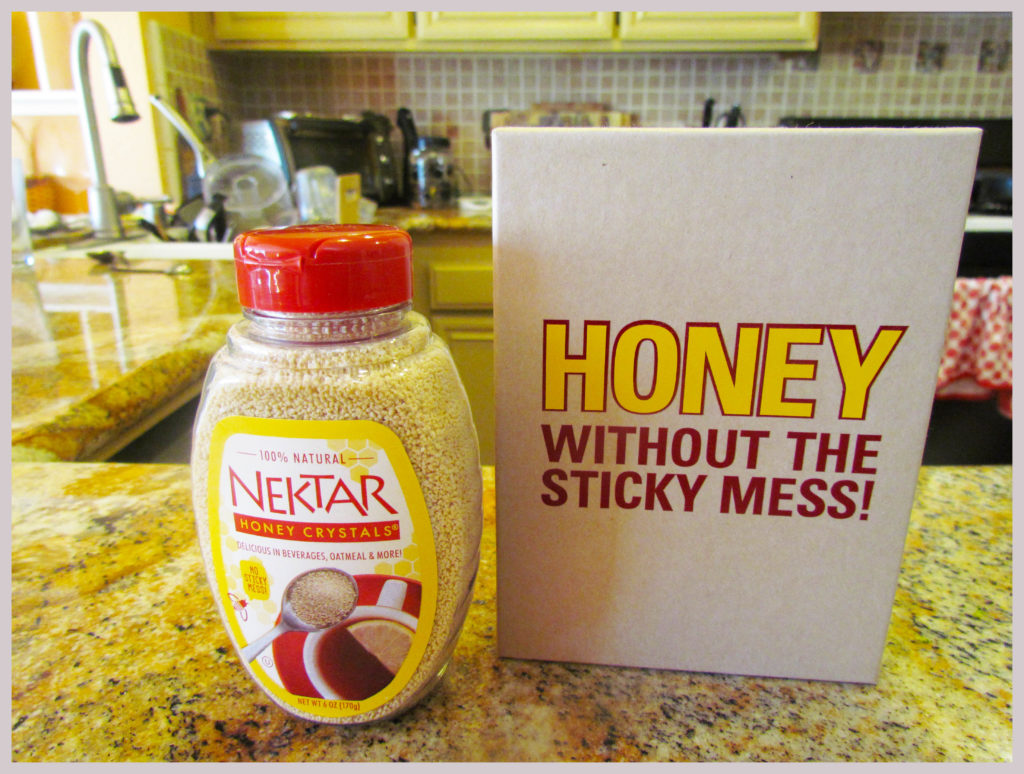 Nektar honey crystals is a non-GMO sweetener made with natural cane sugar and honey. I've been adding it to my tea a lot, and the thing I like about it more than regular honey is that it isn't sticky, so I can use just a pinch in my tea without any fuss. I've also been throwing a bit of it into my pancake batters and smoothies, and the honey crystals definitely deliver a very similar taste to regular honey.
Being the conscious consumer that I am, I was happy to hear that Nektar Naturals is committed to sustainable practices. There has been a serious decline of bees recently, which puts honey, pollinated food crops, and essentially our food system as we know it in jeopardy, and Nektar Naturals says that they're supportive of efforts to stop this decline. Yay for companies who care!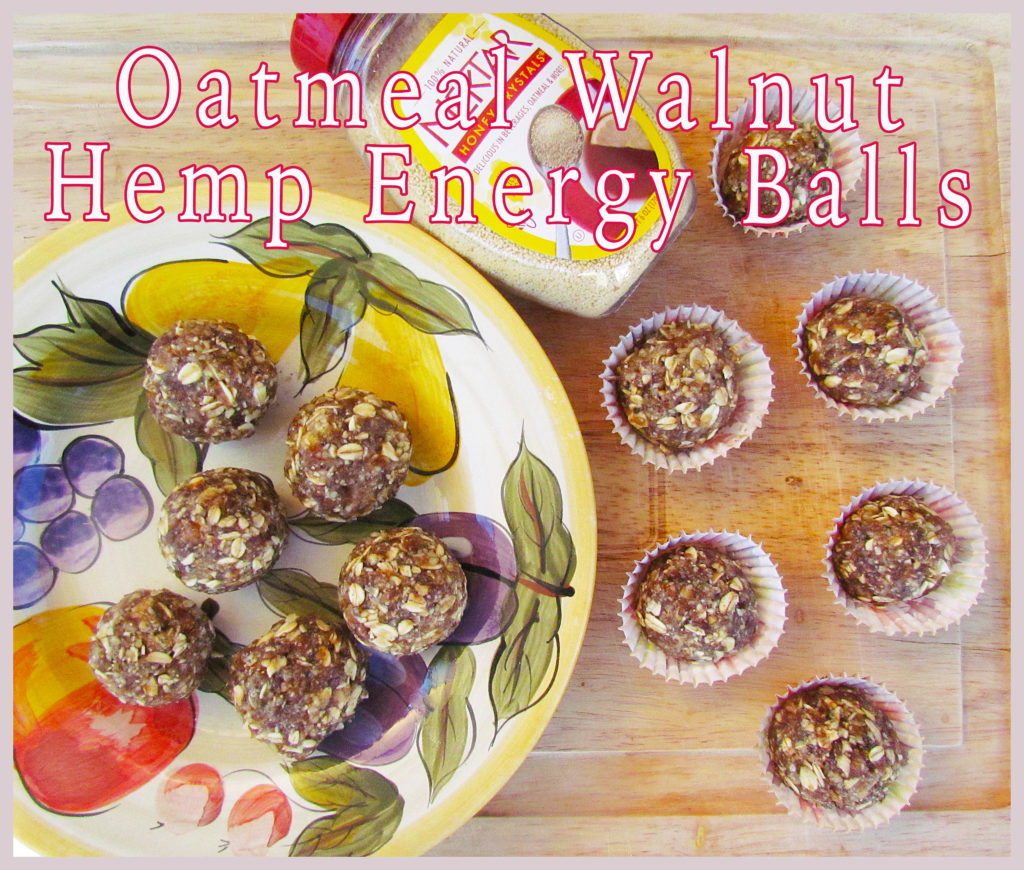 I used Nektar honey crystals in today's recipe, which also incorporates ingredients like dates, walnuts, hemp hearts, and oats, to make these perfect-for-on-the-go energy balls.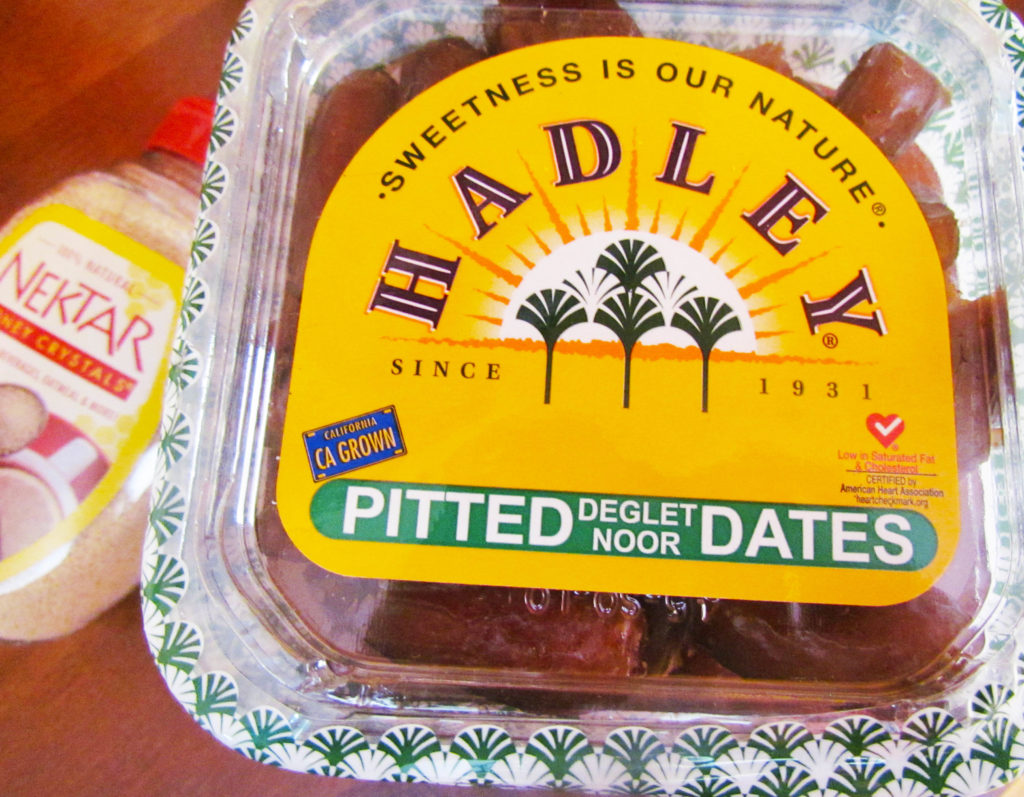 The main ingredient in these energy balls is pitted dates. It's such a sweet tooth fruit that has just enough stickiness to keep all of the ingredients together well.
Making the energy balls is super easy! All you need to do is combine all of the ingredients in a food processor, pulse until combined well, then roll into balls.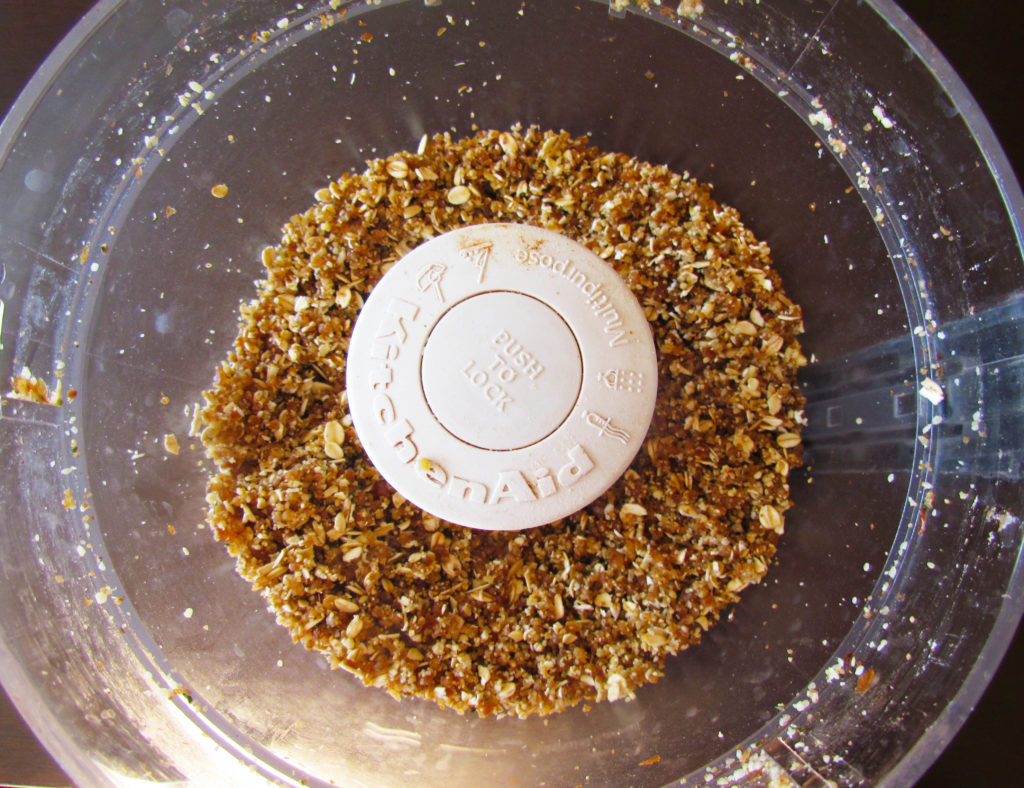 I love having energy balls on hand to grab and go when I need a little something. I brought some on a hiking excursion last weekend, and popping in an energy ball at the mountain peak was just what I needed. I wasn't really hungry, but needed a little refuel to keep me trucking along with some energy, and it gave my body what it needed – hence the name energy balls! Check out the recipe below.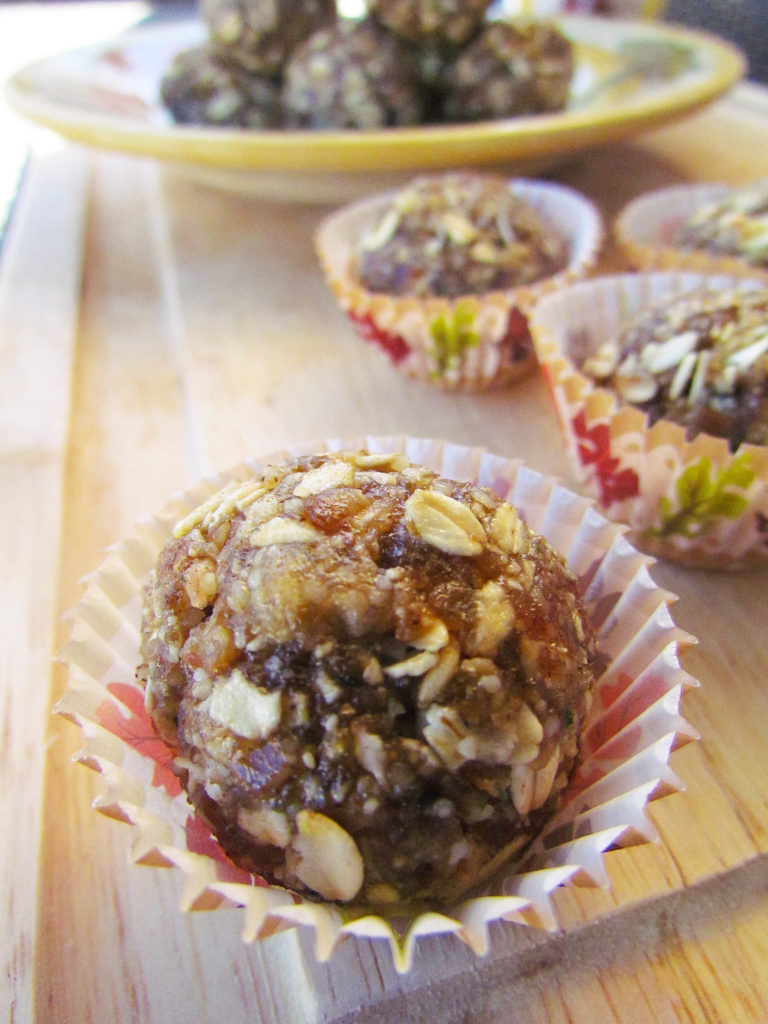 Want to try Nektar honey crystals for yourself? The folks at Nektar Naturals would like to give one of their easy pour bottles to one of you guys!
Enter the giveaway by using any or all of the methods listed below, then leave a separate comment for each way that you've entered. Each method counts as 1 entry.
What's your favorite way to use honey? Leave a comment telling me below!
Share the giveaway on Facebook and tag Nektar Naturals
Follow @nektar_naturals on Twitter
Follow @nektarnaturals on Instagram
Follow @foodiemtfitness on Twitter
Tweet about the giveaway, tagging @nektar_naturals #beesweet #sweatpink @fitapproach @foodiemtfitness. Example tweet: I want to win the @nektar_naturals #honey crystals giveaway from @foodiemtfitness! http://bit.ly/1RaALHf #beesweet #sweatpink @fitapproach
Use the store locator on Nektar Naturals' website to find the closest store to you where Nektar Naturals is carried.
Please note: The contest is open to U.S. residents only. One prize per person. If you win this giveaway, and have already won another prize from Nektar Naturals through another Fit Approach ambassador's blog, please disclose that you have already won so we can choose another winner. I will randomly select a winner on 12/16. 
PS – The winner of my Daily Greens giveaway has been chosen and contacted. Thanks to all who entered!

Oatmeal Walnut Hemp Energy Balls
Author:
Foodie Loves Fitness
Ingredients
1 cup pitted dates (about 24 dates)
½ cup walnuts
¼ cup hemp hearts
⅓ cup rolled oats
1½ TBSP Nektar honey crystals
1 TBSP almond milk or water
½ TSP cinnamon
½ TSP vanilla extract
Pinch of salt
Instructions
Combine all of the ingredients in a food processor. Pulse until well combined and mostly smooth.
Roll into 12 even balls.
Can be stored in the fridge or at room temperature in a sealed container/bag until ready to be eaten.
Nutrition Information
Serving size:
1 ball,
Calories:
106,
Fat:
5 g,
Carbohydrates:
14 g,
Sugar:
11 g,
Fiber:
2 g,
Protein:
3 g