At the beginning of each new year, I constantly find myself entertaining thoughts of "firsts." Yesterday was my first hike of 2013 (and Adam and Harley's too!). Now that I'm getting over this energy zapping cold (WOOHOO!!), today I had my first gym session of the year. And a few days ago, I whipped up my first pancake recipe of 2013: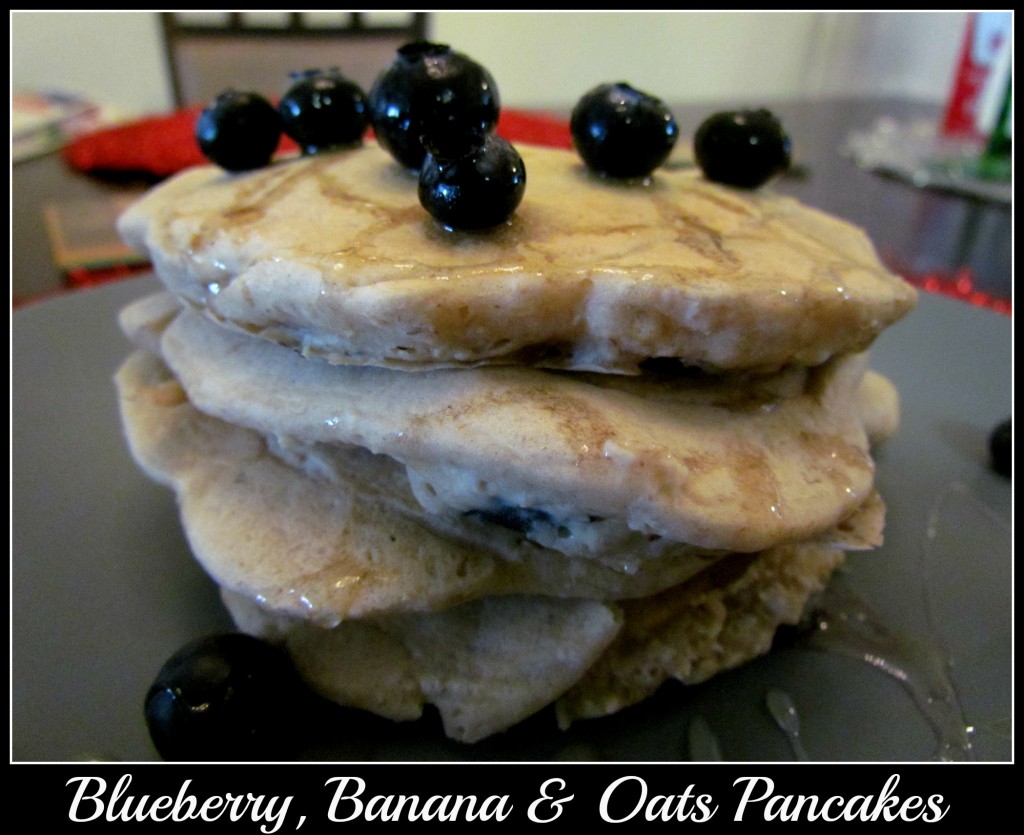 These pancakes are full of goodness — blueberries high in antioxidants, bananas loaded with potassium, and fiber-full oats. I topped them with a bit of drizzled honey, which added the perfect touch to these fluffy pancakes.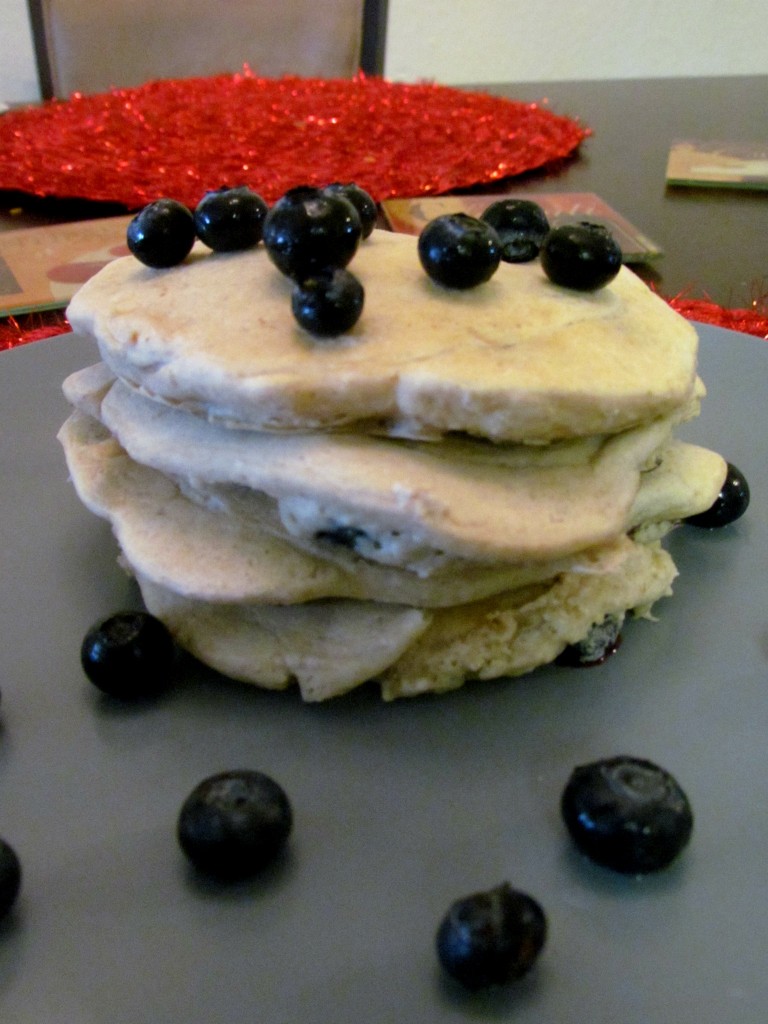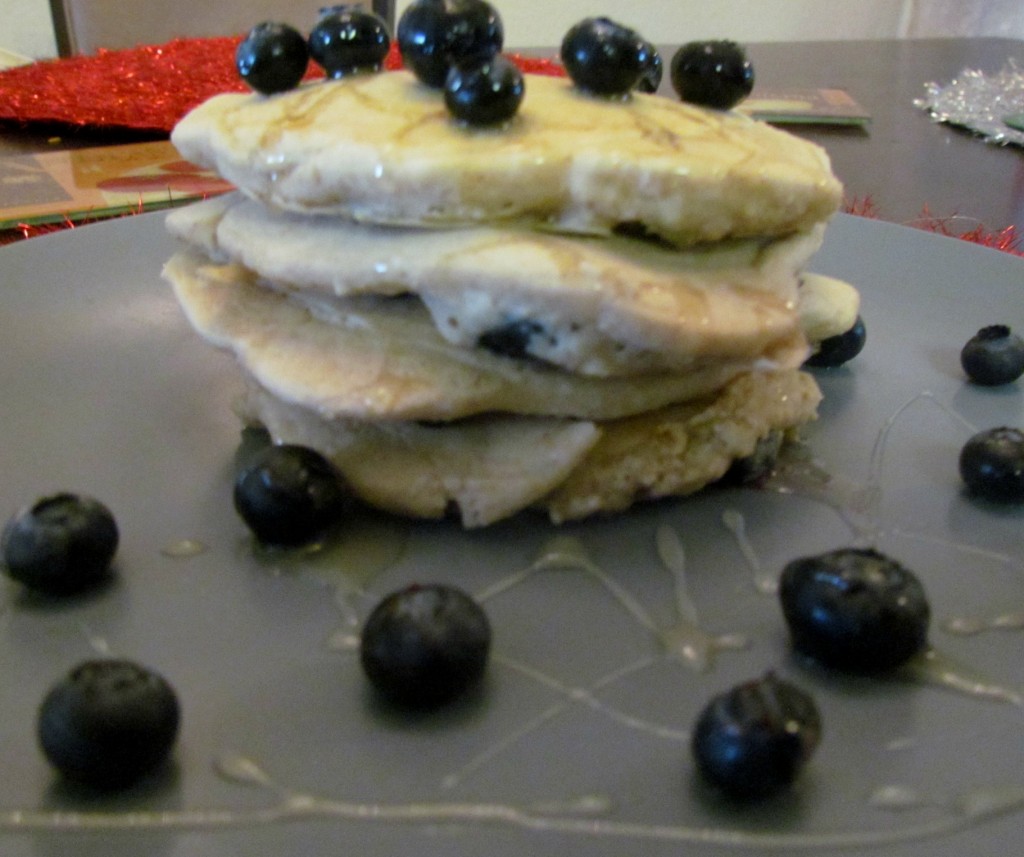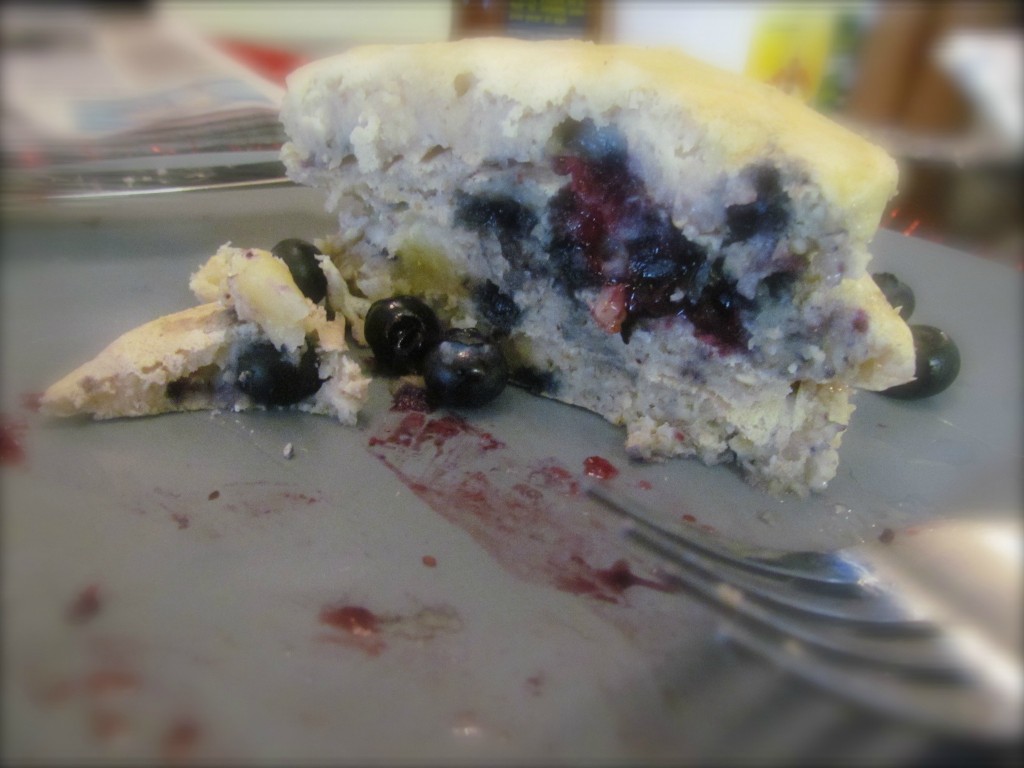 Blueberry, Banana -n- Oats Pancakes
Author:
Foodie Loves Fitness
Ingredients
½ cup old fashioned oats
½ cup fresh blueberries
½ medium banana
¾ cup unsweetened almond milk
¼ cup all-purpose flour
½ TBSP baking powder
A sprinkle of salt
Instructions
Puree the almond milk and oats in a blender or food processor.
Add the banana, flour, baking powder, and a sprinkle of salt and puree for about 15 seconds more.
Let the batter rest for a few minutes. In the meantime, heat a large saute pan coated with cooking spray over medium heat.
Spoon batter into the pan, forming 4 medium pancakes. Evenly spread blueberries onto the pancakes, gently pushing them into the batter. Optional: Keep a bunch of blueberries aside for garnish on top.
Cook until lightly browned on each side, around 5 minutes each.
Top pancakes with honey, butter, syrup, or whatever you desire.
Nutrition Information
Calories:
373,
Fat:
6 g,
Carbohydrates:
76 g,
Protein:
10 g
I'm definitely going to keep these in mind to make again the next time I get a pancake craving!

Print This
Tagged: banana, blueberries, breakfast, healthy recipes, oats, pancakes