I wouldn't necessarily call myself crafty, but here and there, I work on a DIY project that turns out pretty well.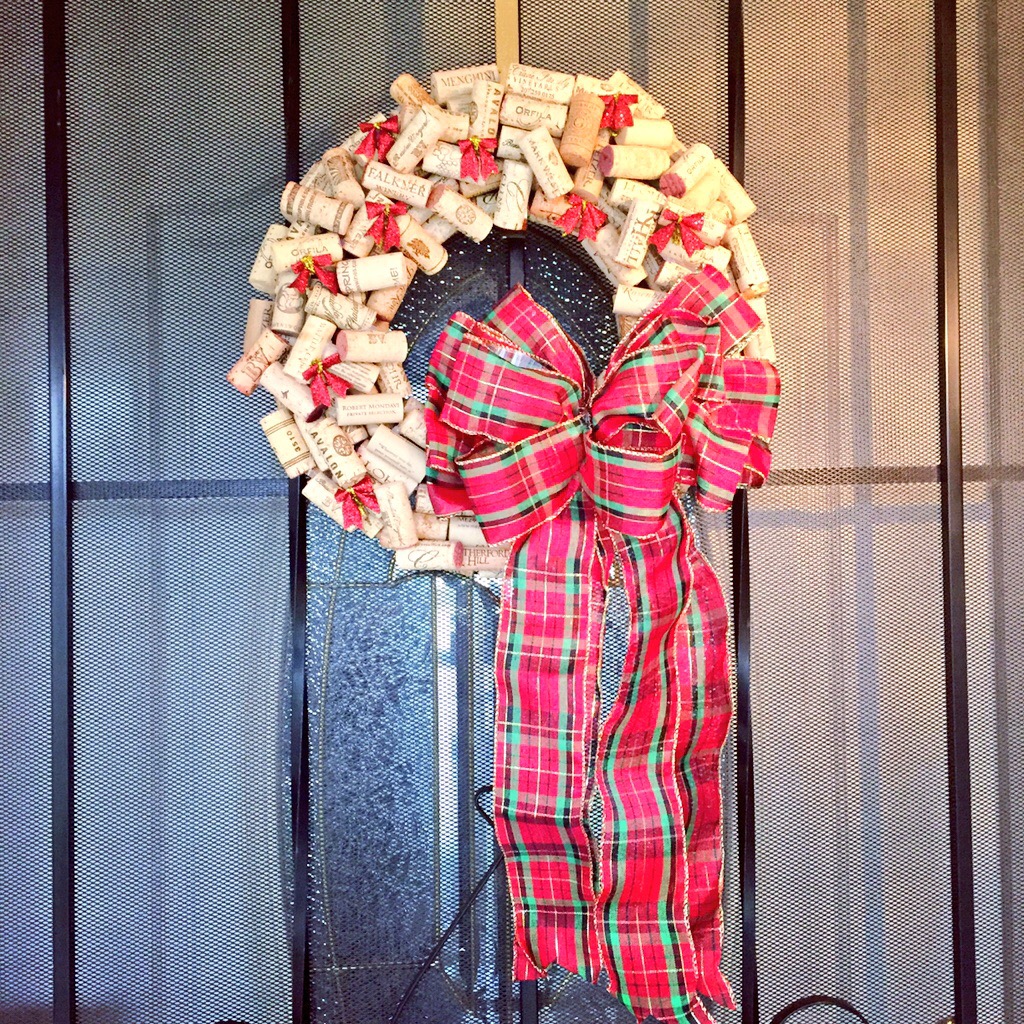 DIY success: my wine cork Christmas wreath
I think that becoming a homeowner has made my hubby and me more DIY people. For instance, recently he built a new pergola for our backyard with my father-in-law…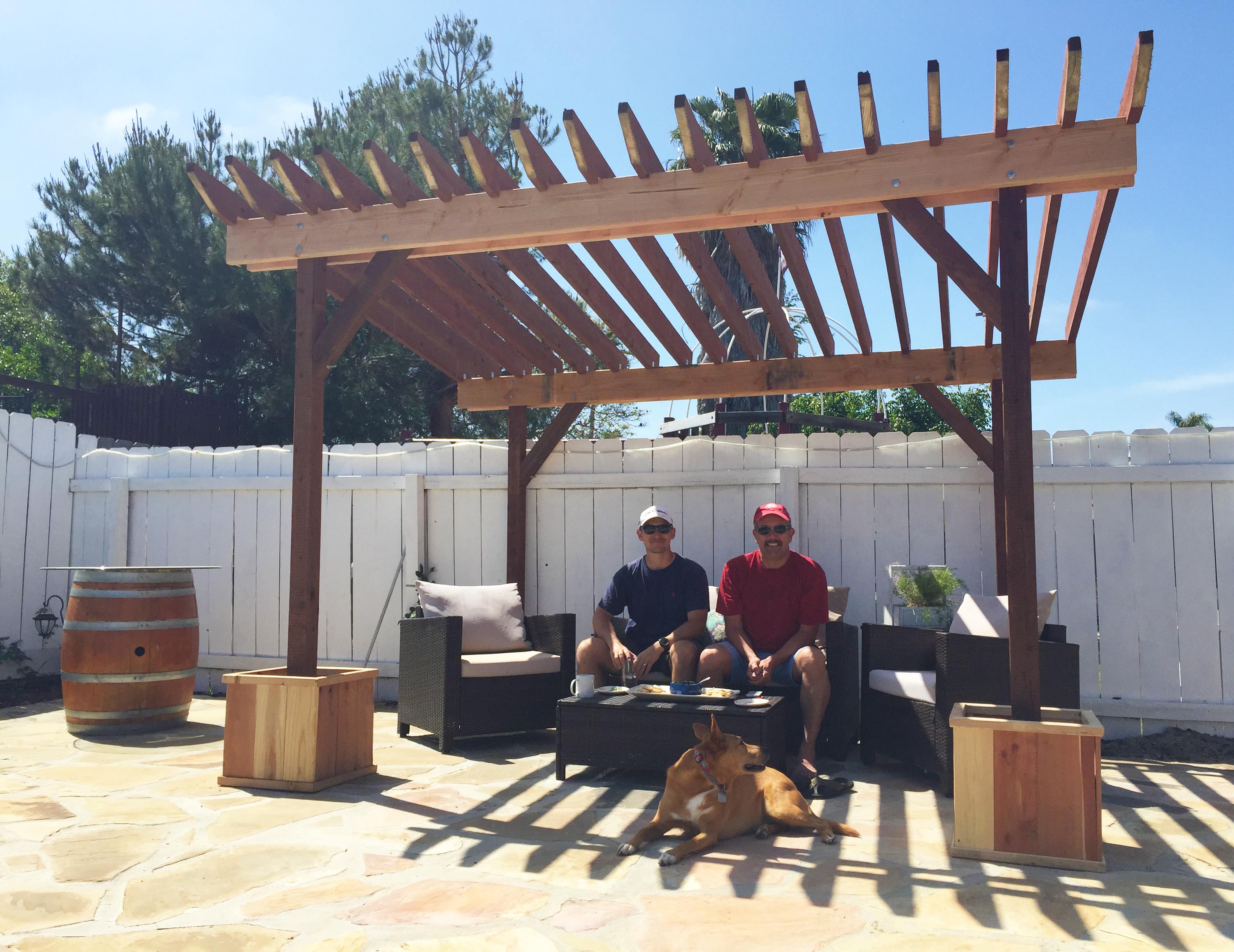 …after our old, seemingly sturdy and very heavy pergola flipped over into our pool during some crazy winds during a rare San Diego storm: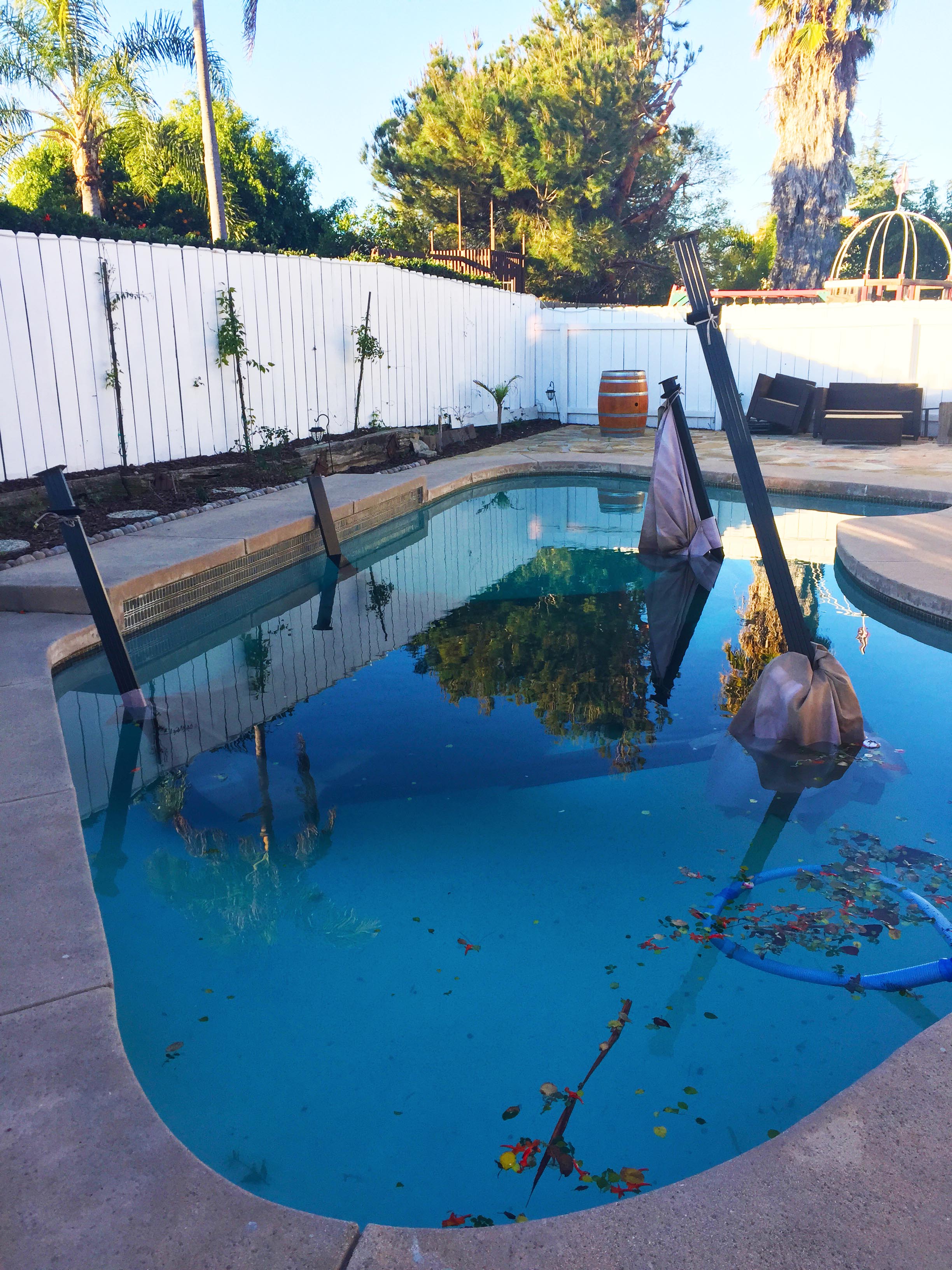 This was not fun! 
We've since stained the pergola, added a solar cover, and planted flowers in the hopes that their vines will start to wrap around the sides of the pergola (fingers crossed):
I think that it came out pretty great! We also recently re-painted our bedroom and redid the guest bedroom/my workout room, though we do have our limits: A few weeks ago we hired professionals to re-paint our kitchen and dining room – because that would have been a little too much DIY work for our liking!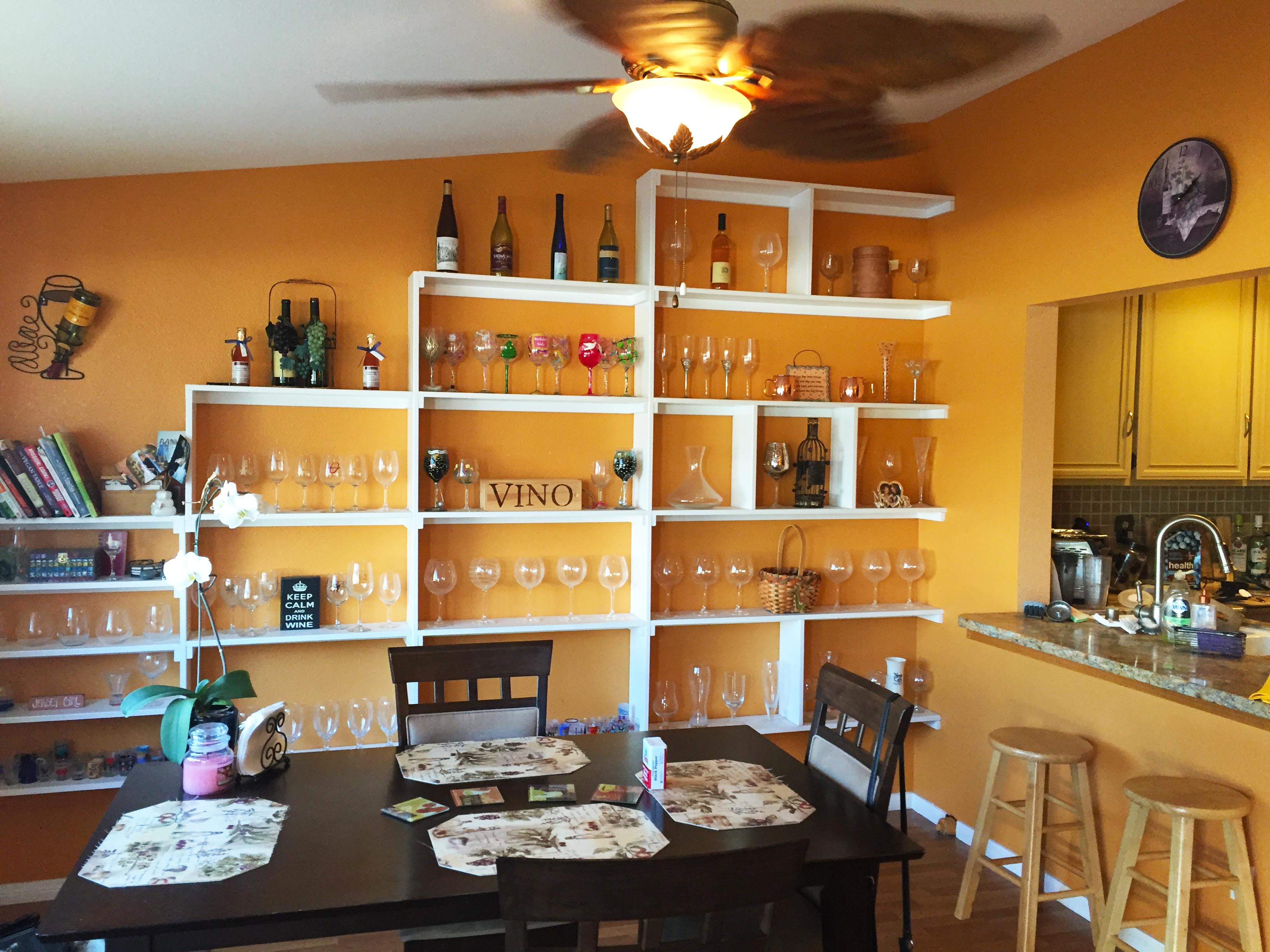 I mean, do you see all of those shelves?! This is actually before the re-paint, but you get the idea. I think we would have gotten paint all over them had the job been done by us – and it would have taken us, like, three months to get the job done, as opposed to the two days that it took the pros.
But I digress.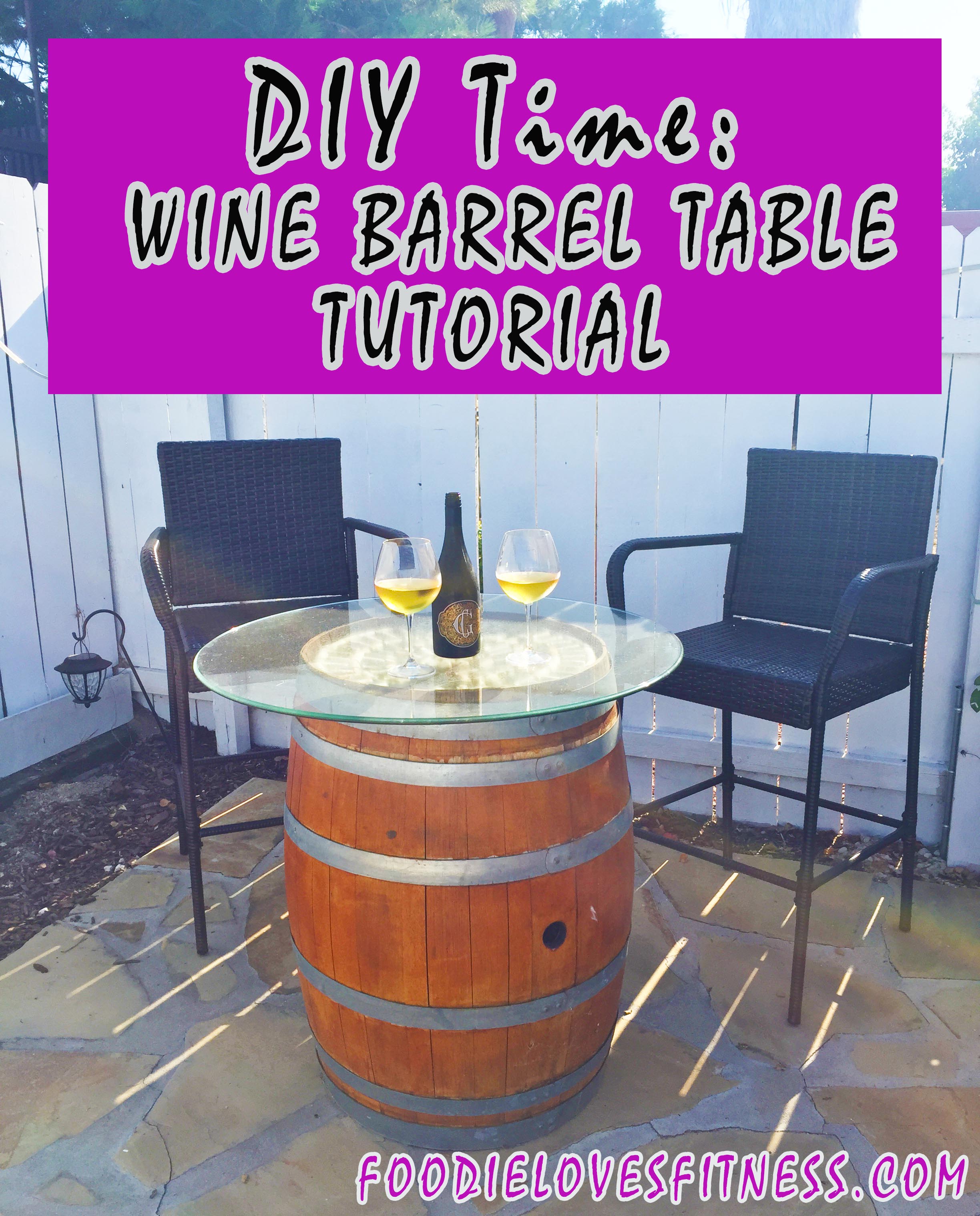 Another DIY project of mine in recent months was a wine barrel cocktail table for my backyard. It came out pretty cool and I love that it adds a unique touch to my backyard, where we hang out pretty often. Today I thought that I'd share how I made it with you guys. Let's get to it!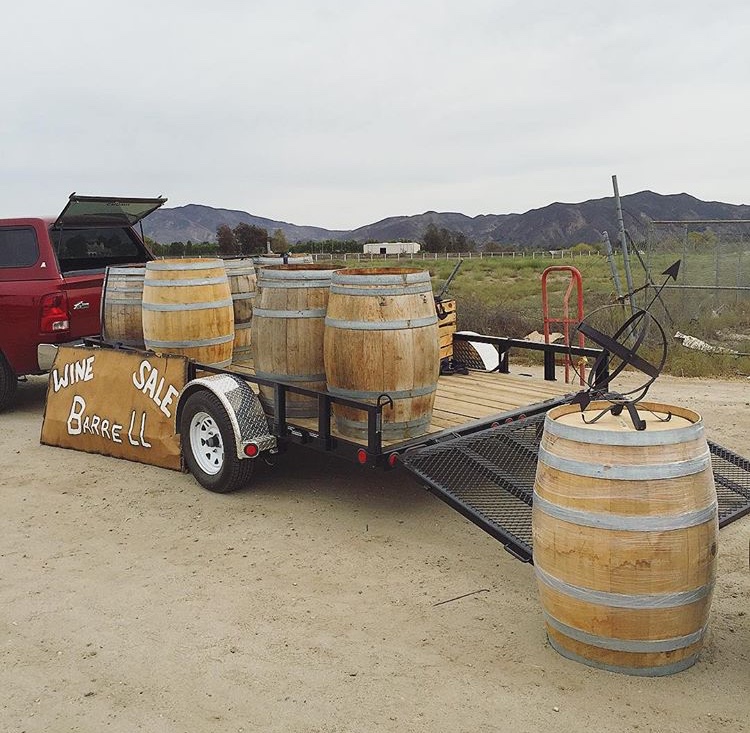 Step 1. Find a guy selling used wine barrels on the side of the rode in wine country. I was with a girlfriend wine tasting in Temecula and couldn't resist pulling over to check out the barrels. It was only a moment or two before I was sold on the idea of nabbing one!
Step 1b. Buy the barrel on the spot (this type of find doesn't happen every day people!) and figure out a way to fit it into the backseat of your hybrid car – ideally without scratching your car door as I did but eh, you lose some and you win some right?