Hello, hello from the east coast!
I flew in via a red eye this morning, and am looking forward to lots of holiday  fun in Jersey. Bring on the relaxing family time!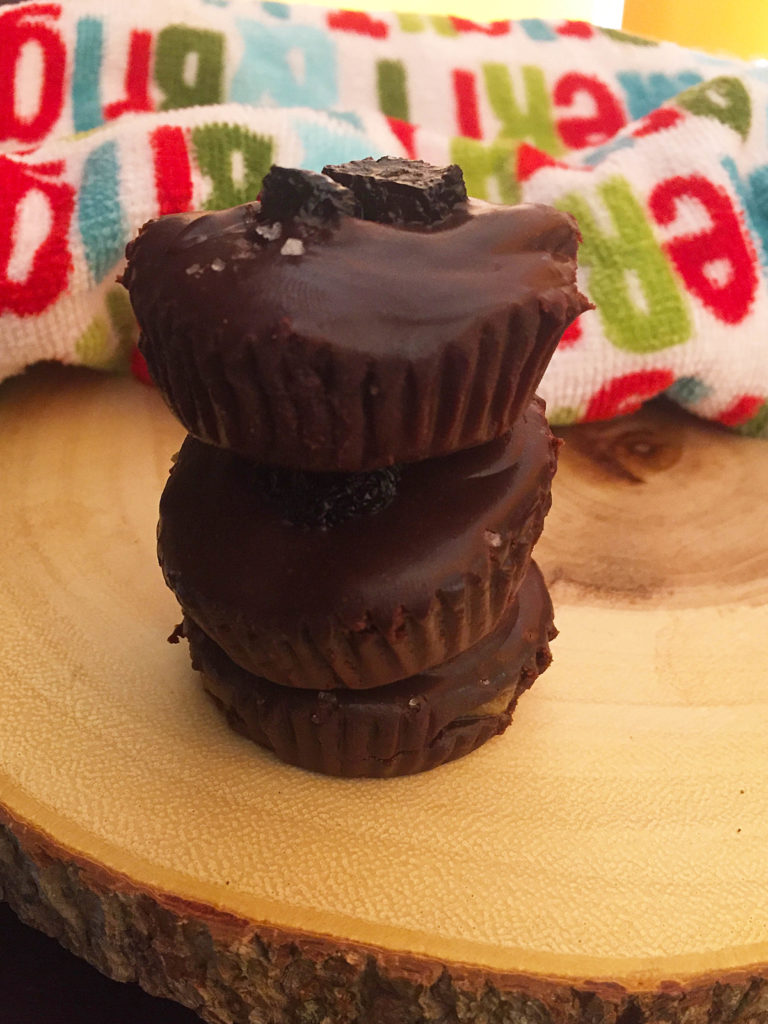 I have one last holiday dessert recipe to share today… and this will also be the last Foodie Loves Fitness recipe of 2016!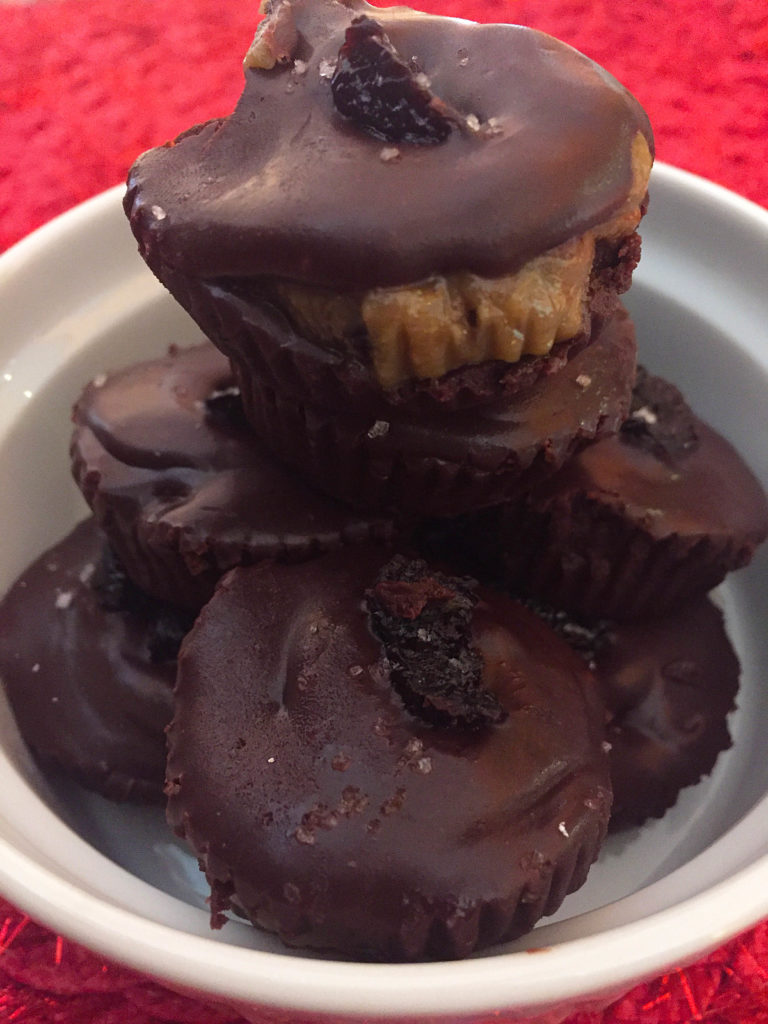 We all have our favorite traditional holiday dessert recipes, but sometimes I think it's nice to switch things up and add in new ones. Truth be told, I get a little tired of seeing the same cookies all around every December… so  today's recipe is a bit of an unconventional holiday dessert, but trust me, it's oh so good!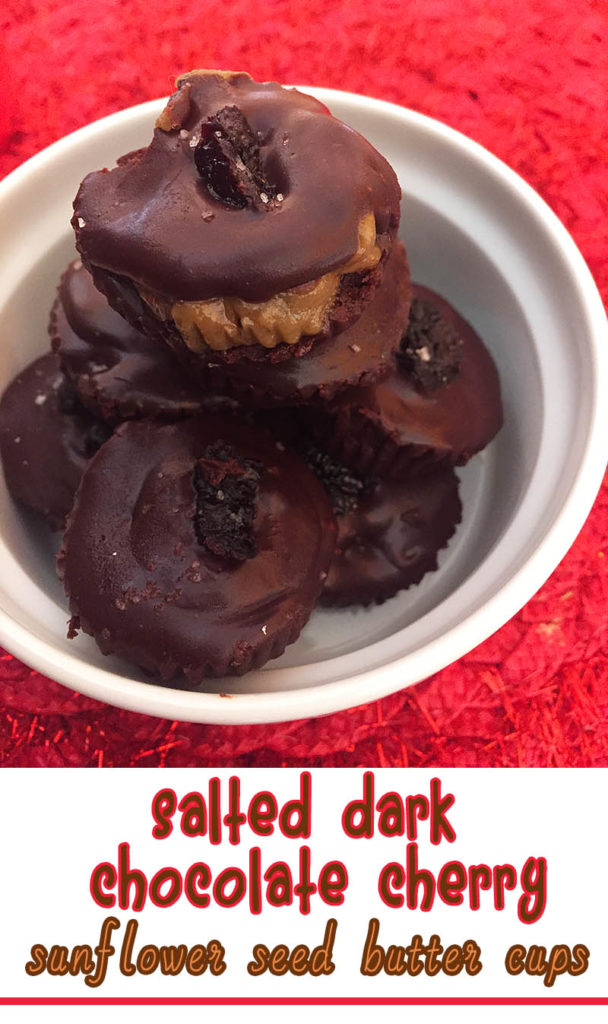 These sea salt dark chocolate cherry sunflower seed butter cups are a mouthful – to both eat & say out loud! We've got the richness of dark chocolate, sweetness of dried cherries, and the salty contrast with the inclusion of sunflower seed butter and a touch of sea salt.