"Travel makes one modest. You see what a tiny space you occupy in the world." – Gustave Flaubert
With my hubby and I both home last weekend with nothing on the agenda, we decided to  take a road trip to a place we'd never visited before: Big Bear Lake. Located in the San Bernardino Mountains about 2 1/2 hours away from our house in San Diego's North County, Big Bear Lake is a popular destination known for its winter ski slopes as well as summertime water sports.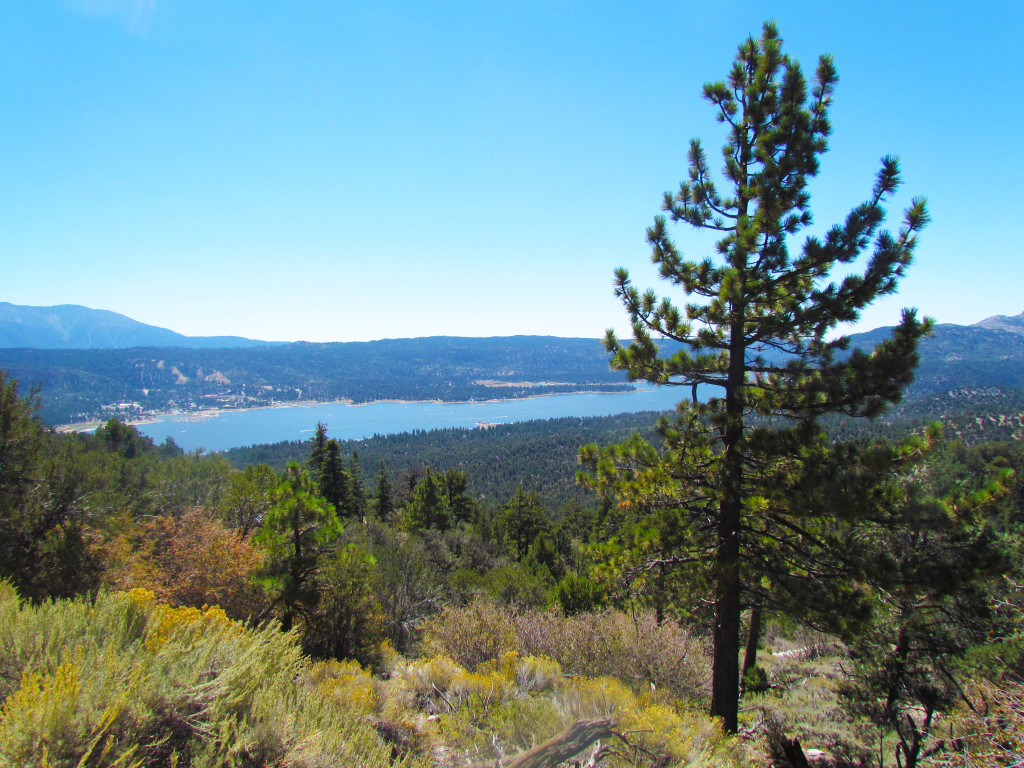 My hubby had brought up the idea of camping in the area mid-last week. However, all of the campsites at the lakeside campground I wanted to stay at were already reserved. Plus fires aren't currently allowed there because of the extremely dry conditions and high fire danger, and that's kind of my favorite part of camping, so we decided to leave the pup home and go for a long day trip to Big Bear instead. We headed out bright and early on Saturday morning, with breakfast on-the-go:
Like much of California, the trip to Big Bear was a gorgeous ride. The town is named after the Grizzly bears that inhabit the area, which I was kind of hoping to spot while we were there (within a safe distance), but no such luck!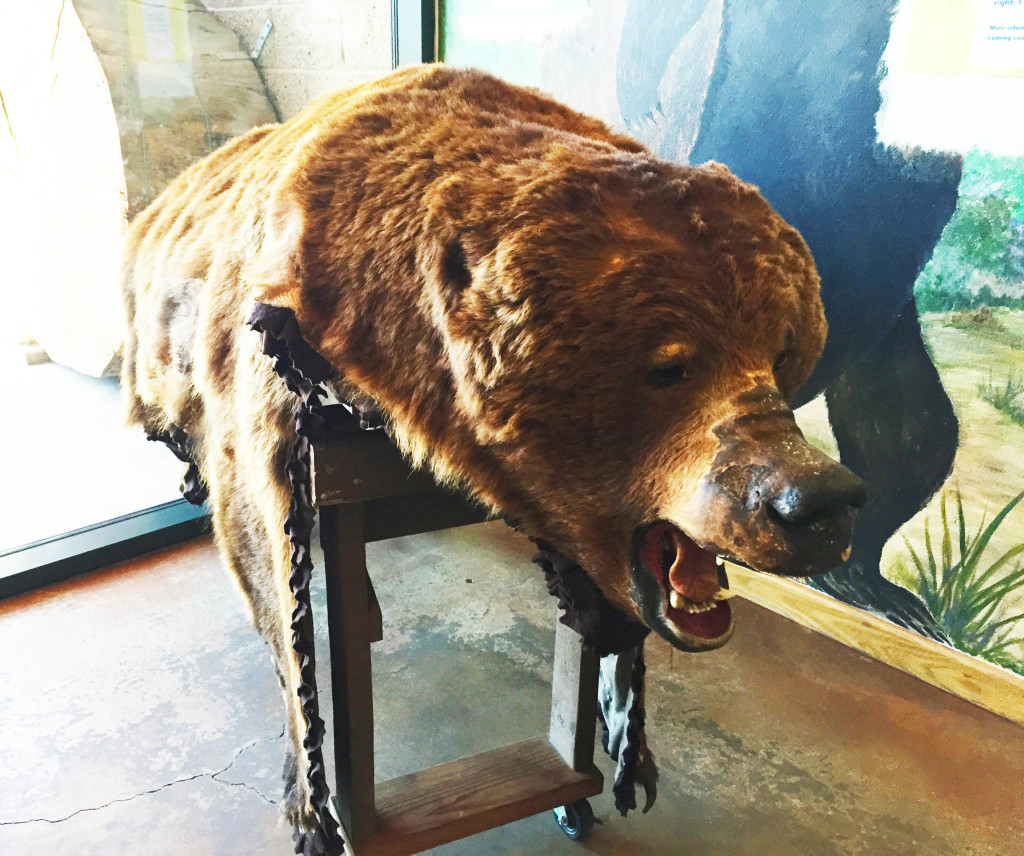 Once we got into the area, we popped into the Big Bear Discovery Center to obtain a parking pass and get further info about the trail we wanted to hike: Cougar Crest – Bertha Peak. After researching the trails in the Big Bear area, this one seemed to be the best half-day hike for us. The hike is about 7 miles from the trailhead, and pretty soon after you start hiking, the views are beautiful: lots of trees and green, and a nice view of Big Bear Lake and surrounding mountains!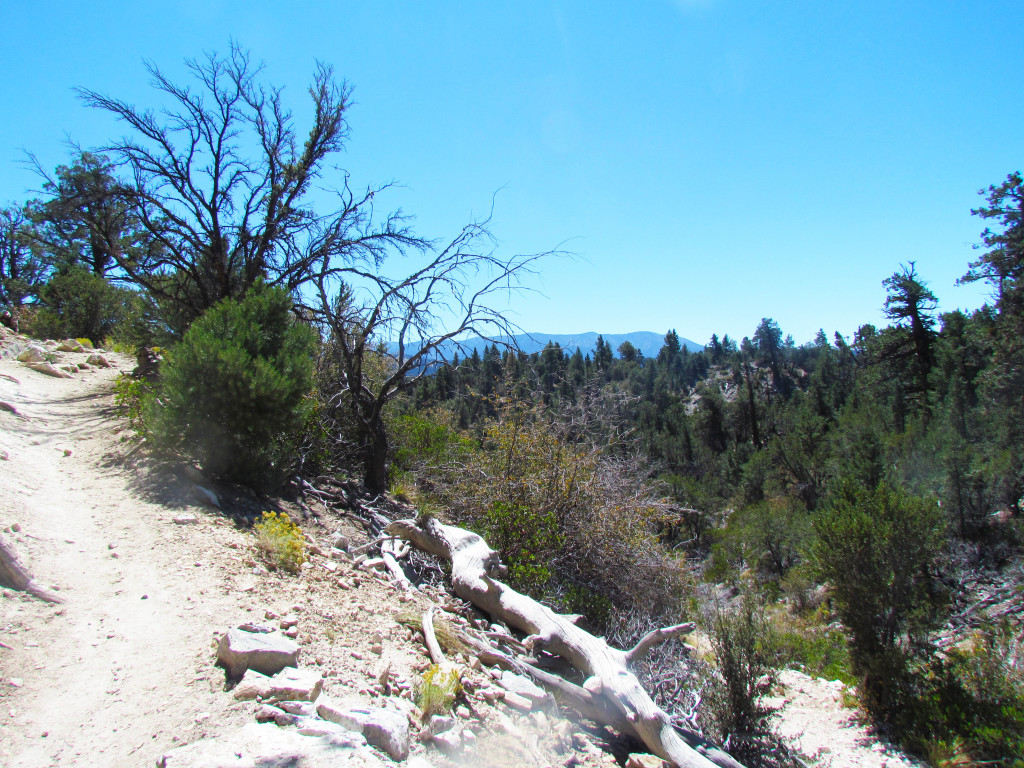 The hike had a nice steady incline a lot of the time. We were happy that it wasn't too steep because both A and I felt a little short of breath from the elevation, which we aren't used to! Big Bear Lake sits at around 7,000 feet in elevation.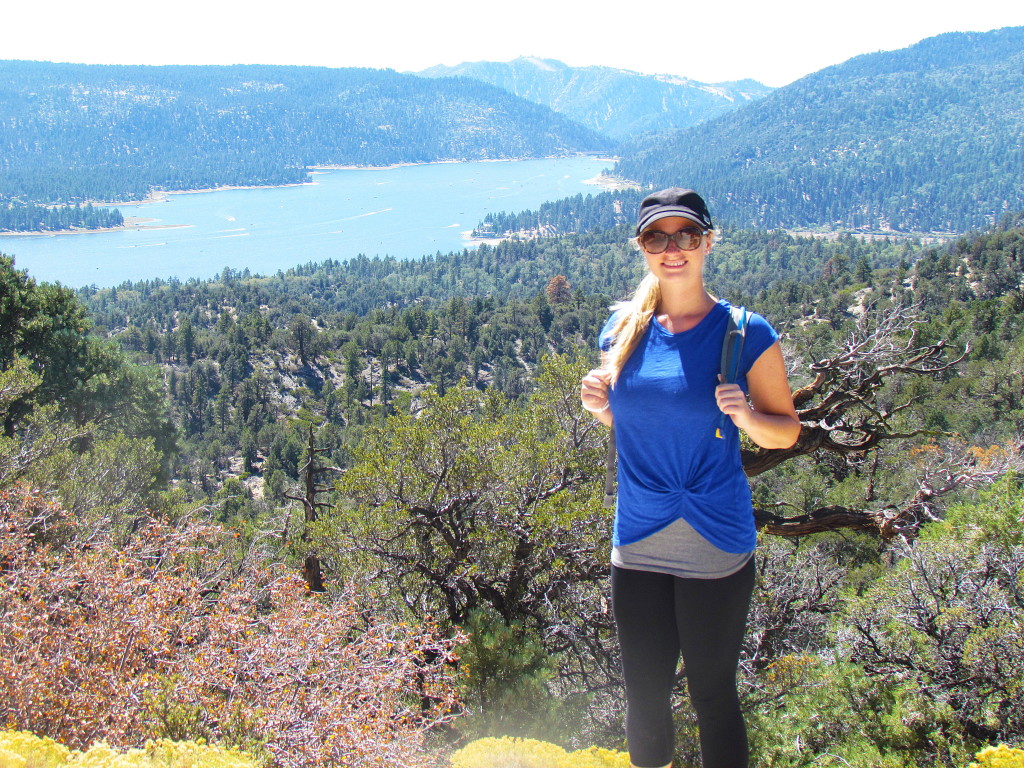 The Cougar Crest Trail ends at the juncture of the world-famous Pacific Crest Trail, known as the PCT. This was kind of cool for us because we watched the movie Wild recently, the non-fiction movie starring Reese Witherspoon about a woman who hikes 1,100 miles of the PCT in hopes of finding herself and getting a fresh start. The movie itself was just okay, but being a hiker, I was intrigued at the movie's concept. The PCT runs all the way down from Mexico up to Canada!