I have to admit, I'm a quote maniac.
I print out inspirational quotes and plaster them to the walls in my house.
I'm constantly writing sayings on post-its and sticking them around.
I have a massive Word doc full of phrases that have grabbed my attention.
I look to them for motivation. For positive thinking. To help me through any trial or tribulation.  With that being said, I wanted to share some of my favorites: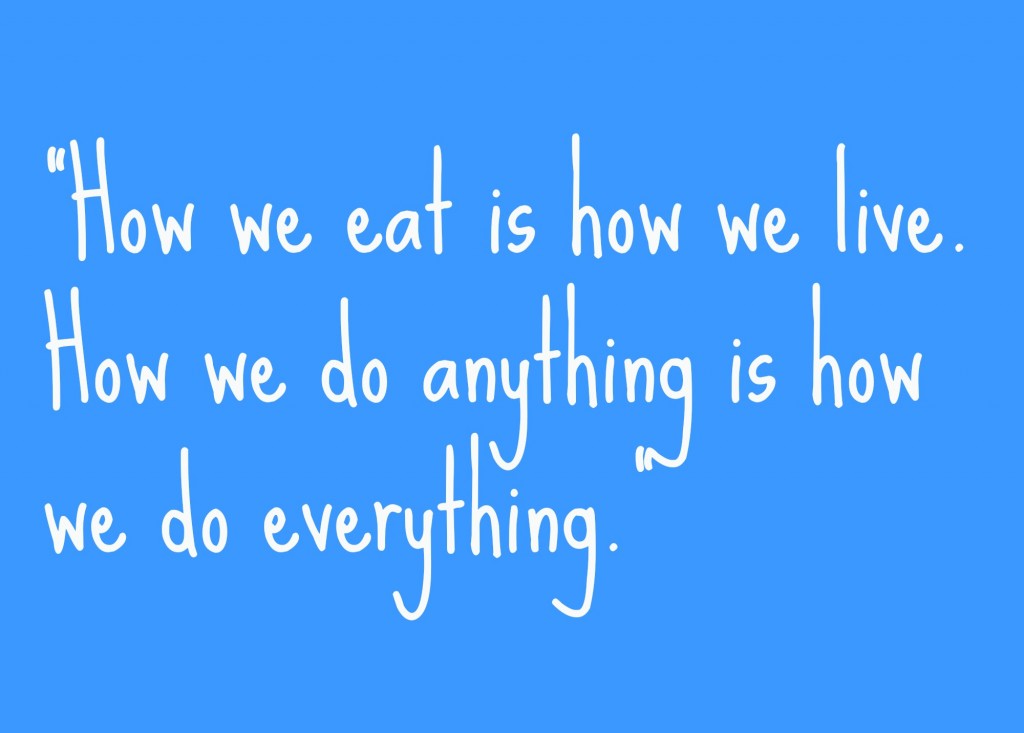 "The longer I live, the more I realize the impact of attitude on life. Attitude to me is more important than facts. It is more important than the past, than education, than money, than circumstances, than failures, than successes, than what other people think or say or do. It is more important than appearance, giftedness, or skill. It will make or  break a company.. a church.. a home. The remarkable thing is, we have a choice every day regarding the attitude we will embrace for that day. We cannot change our past. We cannot change the fact that people will act in a certain way. We cannot change the inevitable. The only thing we can do is plan on the one thing we have, and that is our attitude. I am convinced that life is 10% what happens to me and 90% how I react to it. And so it is with you, we are in charge of our attitudes." – Charles R. Swindoll
"Imperfection is beauty, madness is genius and it's better to be absolutely ridiculous than absolutely boring." – Marilyn Monroe
"Happiness is the consequence of personal effort. You fight for it, strive for it, insist upon it, and sometimes even travel around the world looking for it. You have to participate relentlessly in the manifestations of your own blessings. And once you have achieved a state of happiness, you must never become lax about maintaining it. You must make a mighty effort to keep swimming upward into that happiness forever, to stay afloat on top of it." – Elizabeth Gilbert, Eat, Pray, Love
"One day, in retrospect, the years of struggle will strike you as the most beautiful." – Sigmund Freud
"Look at us – running around, always rushed, always late. Guess that's why they call it the human race. But sometimes, it slows down just enough for all the pieces to fall into place. Fate works its magic, and you're connected. Every once in awhile amid all the randomness, something unexpected happens and it pushes us all forward. And the truth is, what I'm starting to think, what I'm starting to feel, is that maybe the human race isn't a race at all." – The Switch
"A pessimist sees the difficulty in every opportunity; an optimist sees the opportunity in every difficulty." – Winston Churchill
"After all, computers crash, people die, relationships fall apart. The best we can do is breathe and reboot." – Sex & the City
"Do you want me to tell you something really subversive? Love is everything it's cracked up to be. That's why people are so cynical about it. It really is worth fighting for, being brave for, risking everything for. And the trouble is, if you don't risk everything, you risk even more." – Erica Jong
"Remember, people only rain on your parade because they're jealous of your sun and tired of their shade."
"Absence diminishes small loves and increases great ones, as the wind blows out the candle and blows up the bonfire." – Francois de la Rouchefoucauld
"Love is passion, obsession, someone you can't live without. I say fall head over heels, find someone you can love like crazy and who'll love you the same way back. How do you find him? Well, you forget your head and you listen to your heart and I'm not hearing any heart. Because, the truth is there is no sense living your life without this. To make the journey and not fall deeply in love – well, you haven't lived a life at all. But you have to try, because if you haven't tried, you haven't lived." – Meet Joe Black 
"The greatest danger for most of us is not that our aim is too high and we miss it, but that it is too low and we reach it." -Michelangelo
"Too many people are thinking of security instead of opportunity. They seem to be more afraid of life than death." -James F. Byrnes
"Look, in my opinion, the best thing you can do is find a person who loves you for exactly what you are. Good mood, bad mood, ugly, pretty, handsome, what have you, the right person is still going to think the sun shines out your ass. That's the kind of person that's worth sticking with." – Juno
"…Still, sometimes we have to see for ourselves. We have to make our own mistakes. We have to learn our own lessons. We have to sweep today's possibility under tomorrow's rug until we can't anymore. Until we finally understand for ourselves what Benjamin Franklin meant. That knowing is better than wondering. That waking is better than sleeping. And that even the biggest failure, even the worst most intractable mistake, beats the hell out of never trying." – Grey's Anatomy
"If only we'd stop trying to be happy, we could have a pretty good time." – Edith Wharton
"There is so much about my fate that I cannot control, but other things do fall under the jurisdiction. I can decide how I spend my time, whom I interact with, whom I share my body and life and money and energy with. I can select what I can read and eat and study. I can choose how I'm going to regard unfortunate circumstances in my life-whether I will see them as curses or opportunities. I can choose my words and the tone of voice in which I speak to others. And most of all, I can choose my thoughts." – Elizabeth Gilbert, Eat, Pray Love
I took a motivational speaking class in college and one time we had a guest speaker who gave us this cutout:

She had overcome cancer and believed her attitude was a big factor in beating the disease. Her story and this quote has stuck with me.
"This life is what you make it. No matter what, you're going to mess up sometimes, it's a universal truth. But the good part is you get to decide how you're going to mess it up. Girls will be your friends – they'll act like it anyway. But just remember, some come, some go. The ones that stay with you through everything – they're your true best friends. Don't let go of them. Also remember, sisters make the best friends in the world. As for lovers, well, they'll come and go too. And babe, I hate to say it, most of them – actually pretty much all of them are going to break your heart, but you can't give up because if you give up, you'll never find your soul mate. You'll never find that half who makes you whole and that goes for everything. Just because you fail once, doesn't mean you're gonna fail at everything. Keep trying, hold on, and always, always, always believe in yourself, because if you don't, then who will, sweetie? So keep your head high, keep your chin up, and most importantly, keep smiling, because life's a beautiful thing and there's so much to smile about.." – Marilyn Monroe