Welcome to my blog! I'm Nicole, a vegetarian foodie and wino with a passion for healthy living & all things related to real, delicious food.
I first began this blog when my husband, an active duty Marine at the time, was away on a deployment, as a way to share my current happenings with family and friends thousands of miles away, and also as a place to share my recipes and eats with the world.
At the time, I had no idea that Foodie Loves Fitness would ignite this passion of healthy living within me and become a big part of my life.
Enthusiastic at the thought of helping to make this world a healthier, happier place, I started school at the Institute for Integrative Nutrition in January 2014. I completed my certification in health coaching, and began offering my coaching programs to aid clients in achieving their health goals – whether that means losing weight, learning to cook at home more, figuring out ways to lead a more active lifestyle, or all of the above. To find out more about my services, please see my health coaching page.
I've always had to work to stay fit and healthy, and am a big believer in balance. I think that life is too short to not indulge sometimes! Indulgences of mine include sweets and wine. I also love to lead an active lifestyle and am constantly switching up my workouts to keep things interesting. My favorite forms of exercise are hiking, biking, yoga, HIIT workouts, and boxing, to name a few.
Born and raised a Jersey girl, I fell in love with California when I moved to San Diego in 2010. I've travelled all over this beautiful state with my husband exploring hiking trails, wine tasting, and immersing myself in Cali culture.  I'm a "pawrent" to a spoiled rescue pup named Harley, who makes frequent appearances on the blog for both her crazy antics and as my hiking partner.
In addition to being a blogger and health coach, I  also work as a freelance writer in the health & wellness world. I do recipe development for brands like Shape and FITNESS, and I also work as a publicist for a public relations agency.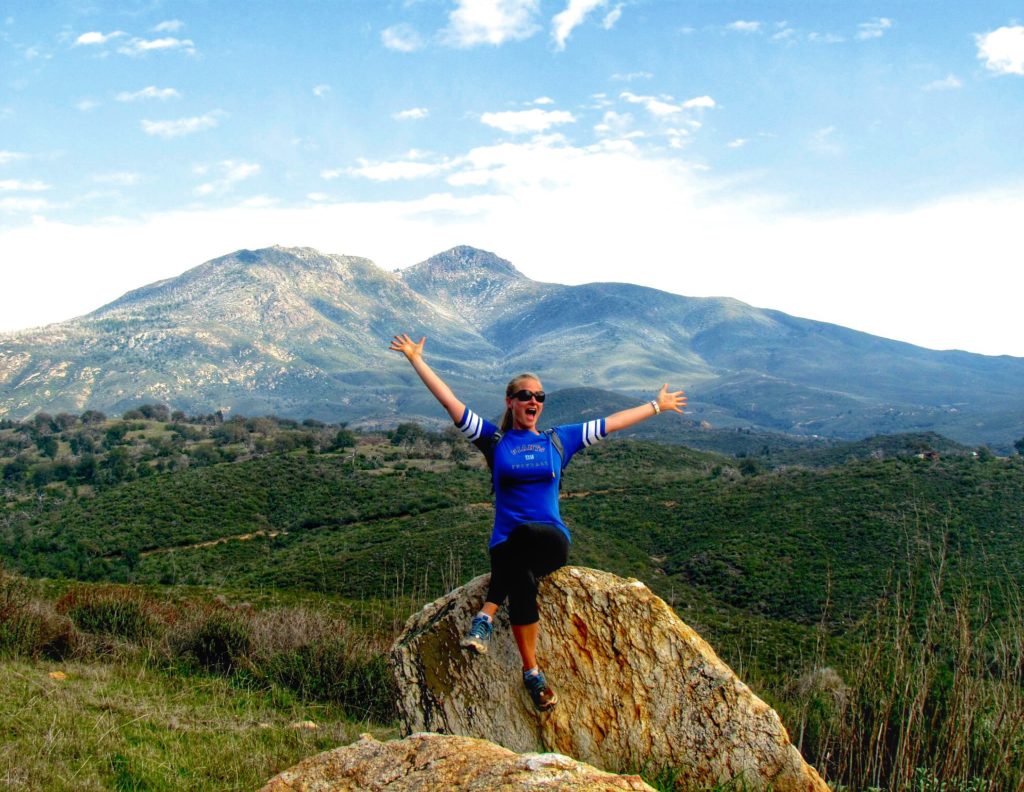 Besides food and fitness, other passions in my life include traveling the world, advocating for animals, and sports (especially football – Go NY Giants!), which you'll see posts about on my blog. I believe in conscious living and the power of positive thinking, am a quote junkie (see my quotes page for some of my favorites!), and pride myself on living life to the fullest. I believe in working hard and playing hard.
If you have any questions or comments, or are interested in what my health coaching program offers, I'd love to hear from you. Please fill out the form below, leave a comment, or email me at Nicole[at]foodielovesfitness.com.