"How you treat yourself is how you're inviting the world to treat you."
I'm a big proponent of making self care a priority. I talk about this from time to time on the blog because I really believe that doing little nice things for yourself can make a big difference in your stress levels and overall mental health, self confidence and happiness. As the saying goes, you cannot pour from an empty cup… and today I want to talk about my favorite ways to fill that cup!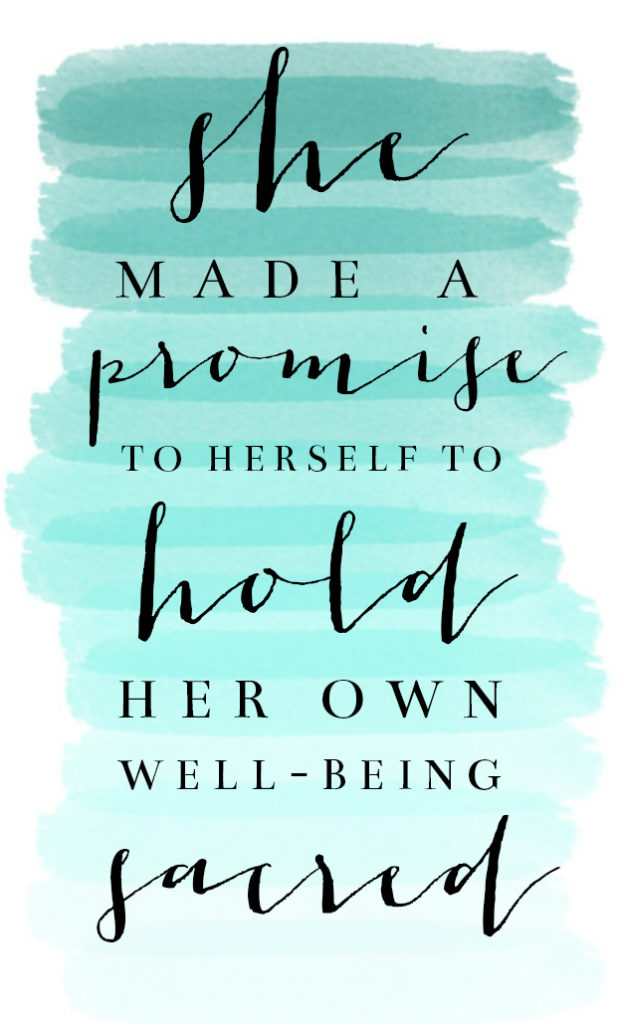 Self care means different things to different people, and there's no right answer as to what's the best way to treat yourself right. It's all about whatever your life needs more of and whatever soothes your soul – as long as it's beneficial to your mind, heart & body! While I obviously consider healthy eating and workouts as important ways to treat yourself well, here are 10 of my other favorite ways to practice self care:
1.) Get a massage. Ever since a chronic foot injury flared up last year, I committed to getting monthly professional massages. With such an active lifestyle, it's easy for my body to get tightened up in general to begin with, but with a nagging foot and calf injury, it's even more beneficial for me to get a massage every 4 or 5 weeks. It's not even necessarily relaxing because I get deep tissue sports massages, but it's exactly what my body needs!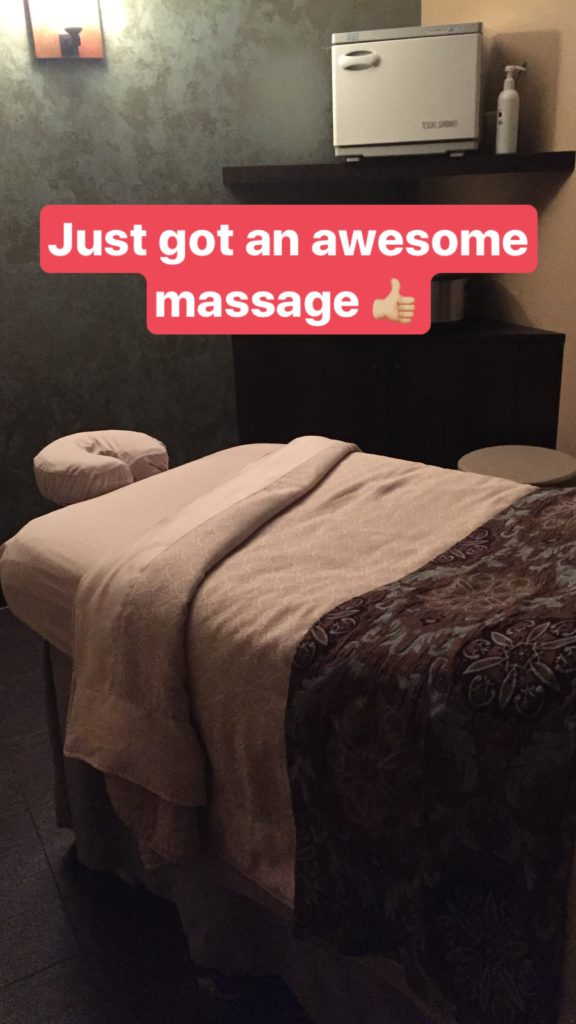 2.) Go for a walk. I take my dog for daily walks to exercise her, but the truth is, our time outside every day is great for me too. It gives me a chance to take a break from work, get outside and move. Most of the time, I find it to be relaxing and a nice mental pause in my day… and it forces me to take a break on days when I really need one. On days when I have time to walk her at the beach, it's even better!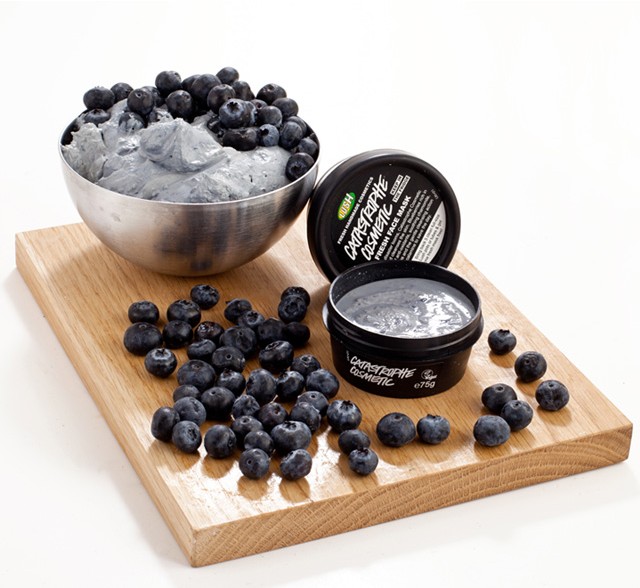 3.) Put on a face mask. I've gotten into the habit of putting on a weekly face mask, and I'm loving it. My favorite brand is LUSH, and they have some awesome, natural face masks for every type of skin out there. I like to buy two different masks – one for wrinkle prevention (now that I'm 30 and all..), one for skin vibrance and tone – and put them on different areas of my face. The masks include ingredients like blueberries, peppermint and asparagus. It makes my skin feel so soft, and it feels like a little spa night in the comfort of my own home.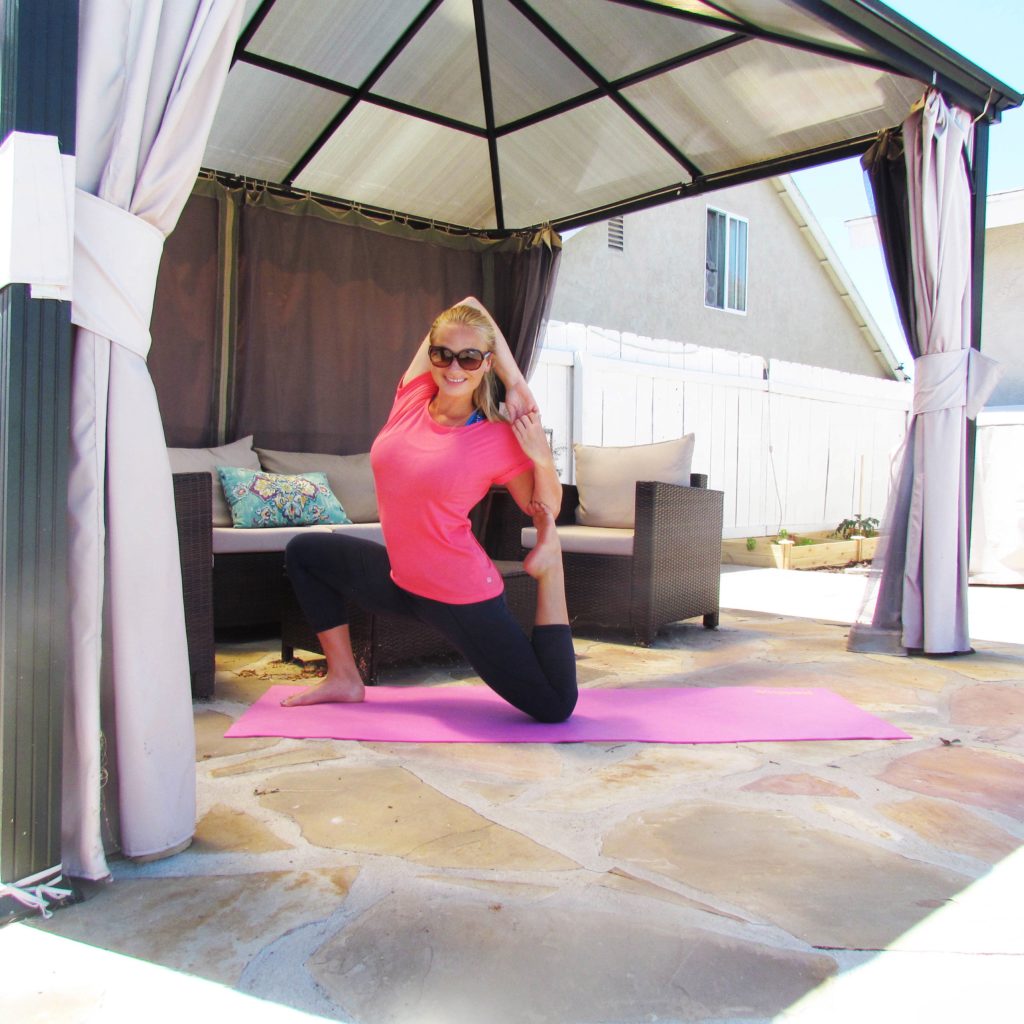 4.) Foam roll & turn up the heat. In between my monthly massages, one way that I like to take care of my muscles and joints at home is to give them some heating pad love, then foam roll my trigger point areas. It helps to alleviate any muscle soreness from workouts and usually keeps me from tightening up too much.
Tip: Keep your foam roller out in the open as a reminder to use it. I keep my foam roller in my living room.
5.) Do gentle yoga & stretch. Starting my day with a little yoga is one of my favorite ways to practice self care. It has a way of centering me, putting me in a good mood, and making me feel strong and flexible. Sometimes when I wake up my body feels tight, and 20 minutes of yoga helps that a ton.
6.) Give your nails some love. Pedicures & manicures are a relaxing way to practice some self care. Let's face it, you look at your feet and hands all the time, so it feels good when they look good. Since I cook and bake a lot, I don't get manicures a lot – they never last! – but I often cut my own nails and slap on a clear coat for some shine, and I love getting pedis to keep my feet looking pretty.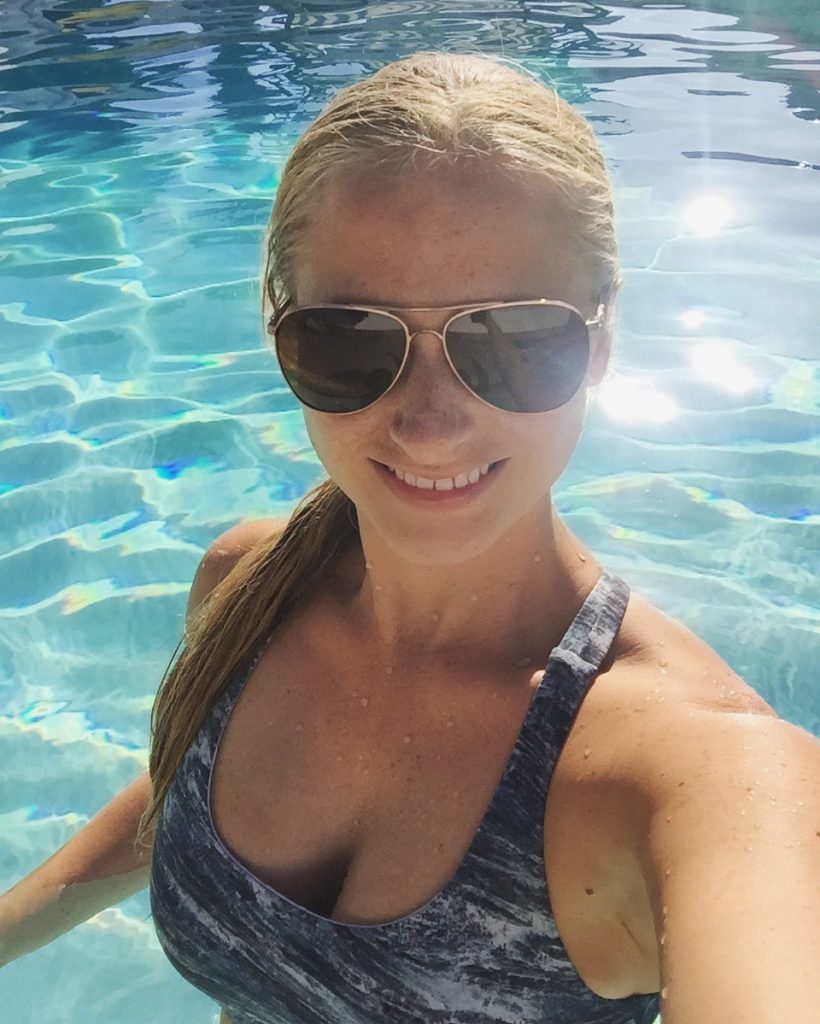 7.) Get some sunshine. Weather permitting, getting some Vitamin D from the sun has a way of making me feel great. Since I work from a home office, I have the luxury of being able to sit in my backyard sometimes to soak up some rays while working.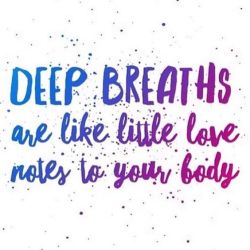 8.) Meditate & take deep, mindful breaths. Centering my mind through a few minutes of meditation is one of the easiest ways to practice self care. Sometimes if I can't meditate, I'll just mindfully practice gratitude and think of all of the things in my life that I am thankful for. Deep breaths, especially when you're super busy and/or stressed out, can have a transformative effect.
9.) Exfoliate. Along with my at-home spa night practice of putting on a face mask, I also like to exfoliate, followed by some deep moisturizing. Everyone knows that exfoliating gets rid of dead skin cells, but did you know that it also increases blood circulation, stimulating the lymphatic system and breaking down toxins?  My favorite exfoliator right now is this peppermint sea salt one that I got at a salt mine in Santa Barbara. I've also recently read some reviews for the Rodan and Fields line of skincare products, and the REDEFINE MACRO exfoliator looks pretty good, so I might try that out next.
10.) Get lost in nature on a trail. Last but certainly not least, I love wandering on a trail in the forest whenever I need some time to think, decompress, or am even just craving time in nature. I consider hiking to be a spiritual practice for me. I leave the trail feeling uplifted, more connected to the earth, and more certain that where I am in life is where I'm supposed to be.
Tell me… What are your favorite ways to practice self care? 
Disclaimer: This post contains a sponsored link. All opinions expressed are my own.