"Do what you can, with what you have, where you are."
I've been on the east coast visiting my family in Jersey for over a week. Between fitting in seeing my loved ones, being in the midst of my parents doing a major kitchen renovation (I'm excited to cook & bake in their new, beautiful kitchen the next time I come home!), and still working while I'm here, things have been very busy!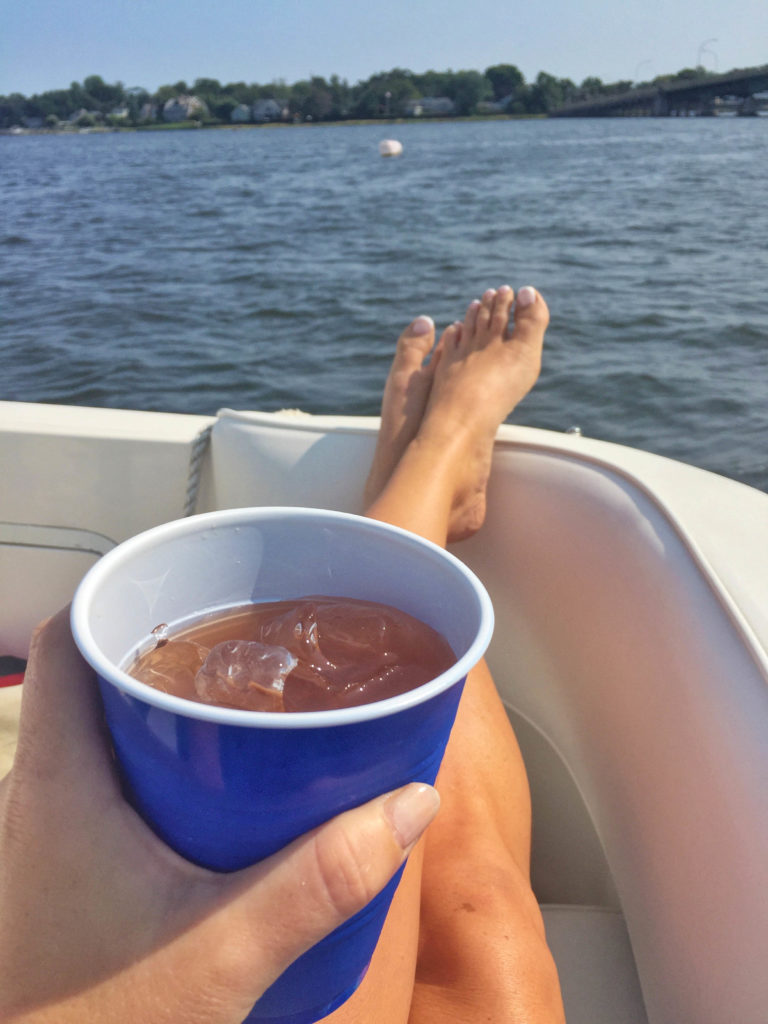 Some trip highlights have included spending time down the shore with my parents while the weather has been gorgeous & mild here, and catching up with girlfriends from both college and high school. Oddly enough, when I left San Diego we were having a serious heatwave, and when I got to Jersey, it was unusually cool for the beginning of September. After living in a house that was a sweaty 85 degrees at nighttime, I welcomed breezy 70 degree sweatshirt weather on the Jersey shore.
Even though things have been hectic on the east coast, I've still managed to stay active and get in some workouts. Today I thought I'd share the mantras that I hold when it comes to exercising while traveling. These mottos help me to keep a positive, productive mindset when I'm not in my normal home environment. Let's get to it!
1.) Walk it out. No matter where you are, an easy way to get in exercise is to get your steps in. I love exploring new cities by foot! This trip home I've been going on daily walks with the family dogs.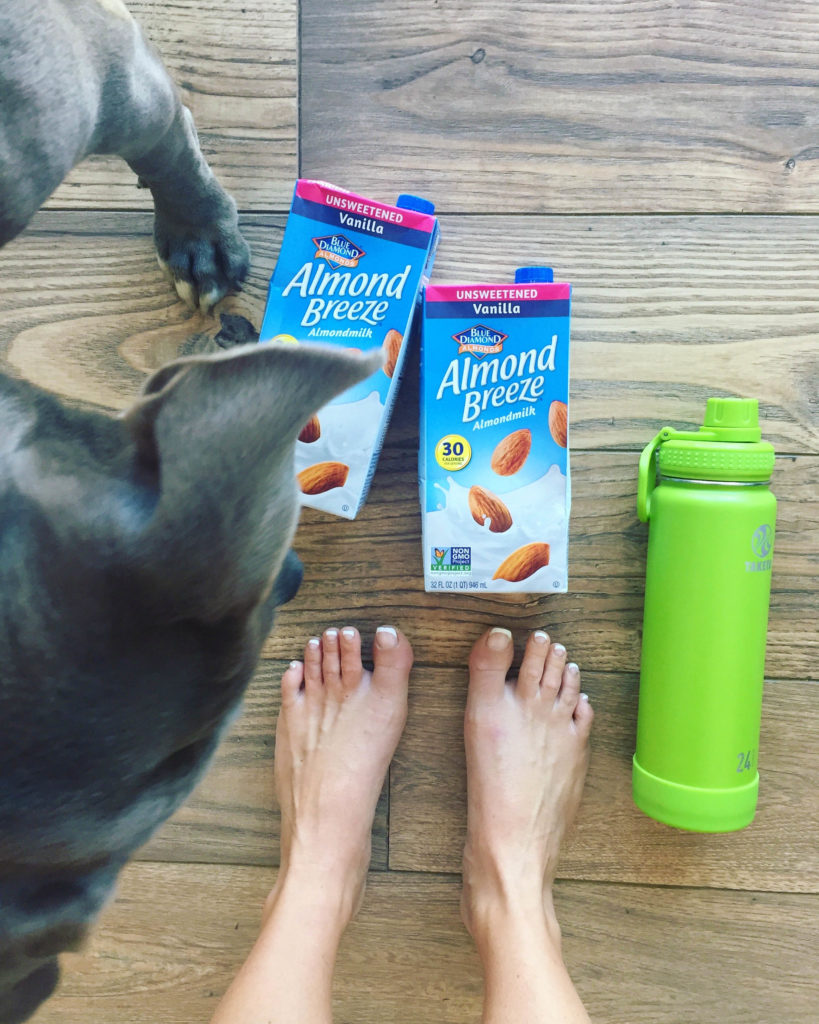 2.) Work with what you've got. At my parents' shore house I didn't have any dumbbells during my workouts, so I used almond milk containers while I did an hourlong boxing workout. It gave my punches a bit of extra oomph. Another day I used a foot stool in the house to do step ups, Bulgarian squats and tricep dips. Get creative with what's available to you!
3.) Take advantage of the environment you're in. I like to always capitalize on where I am with my workouts. For instance, if I'm near a lot of mountains, I go hiking. If I have a gym in my hotel, I'll do morning exercise sessions there.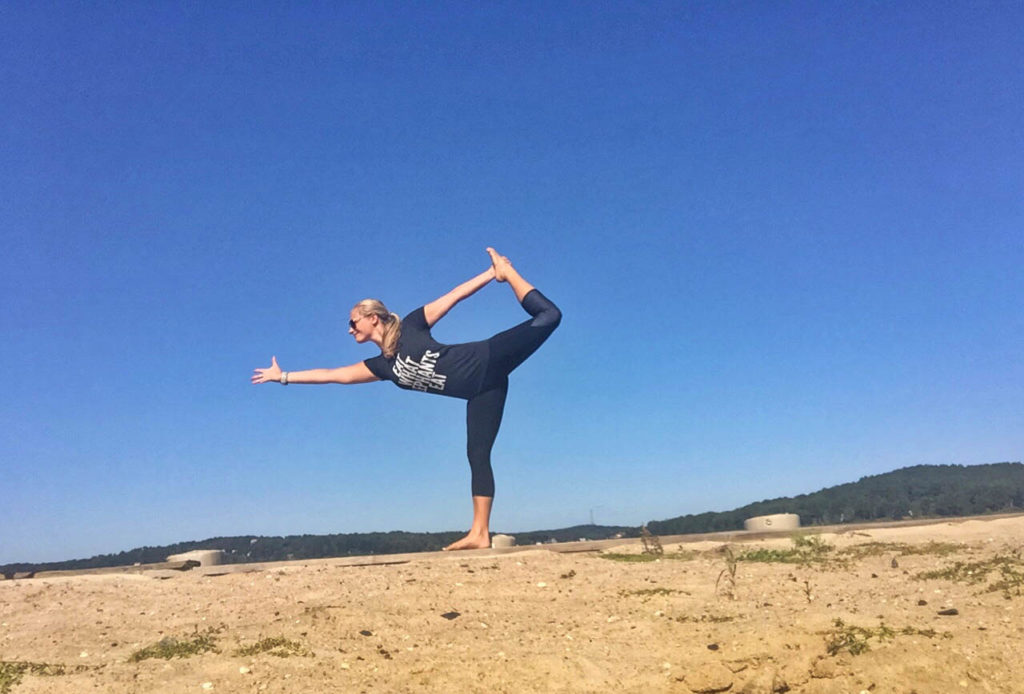 Typically when I'm staying at my parents' house I exercise in their living room, but given the fact that construction workers are constantly around and their living room is doubling as their temporary kitchen while construction is happening, that just isn't happening this trip. So instead, the days that I stayed down the shore at their beach house, I worked out on the beach a bunch of times. Yoga on the beach in the mornings is always so peaceful. I've got sun and sand available, why not take advantage of it, right?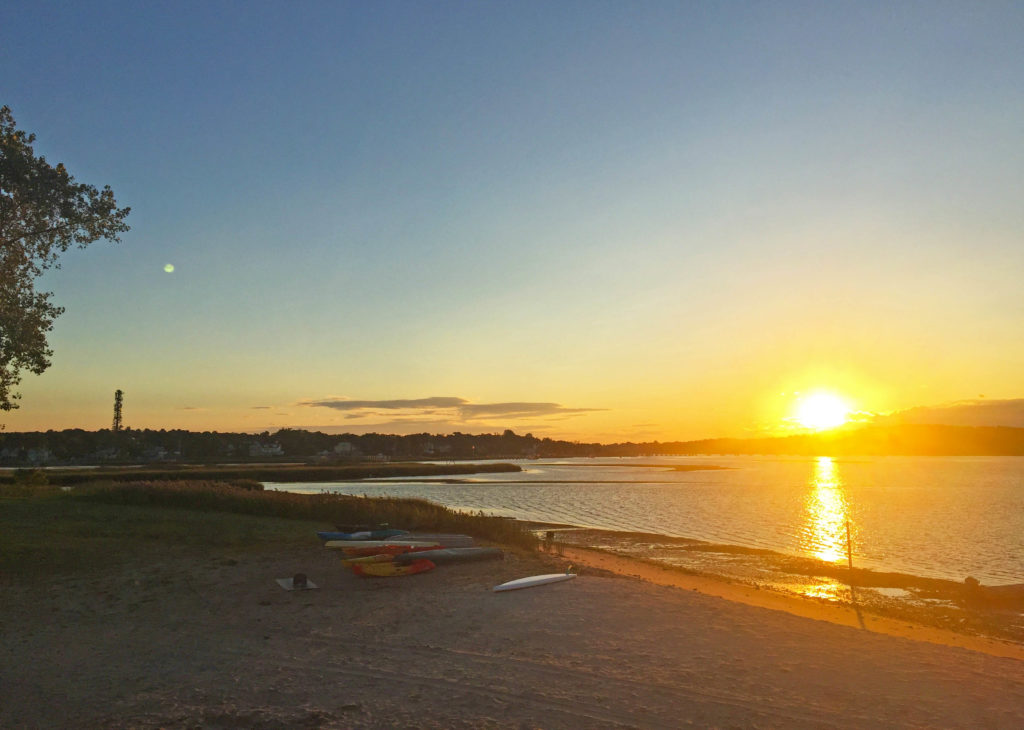 4.) Keep it simple. No equipment? No problem! I rely on bodyweight exercises with no equipment necessary when traveling. After I've warm up with a yoga practice on the beach, I've kicked it up a notch and did a series of bodyweight exercises to get my heart revved. To keep things organized, I jotted down a quick list of moves to do, then performed a couple of rounds. Classic moves like squats, walking lunges, and push-ups always do the trick when I'm traveling!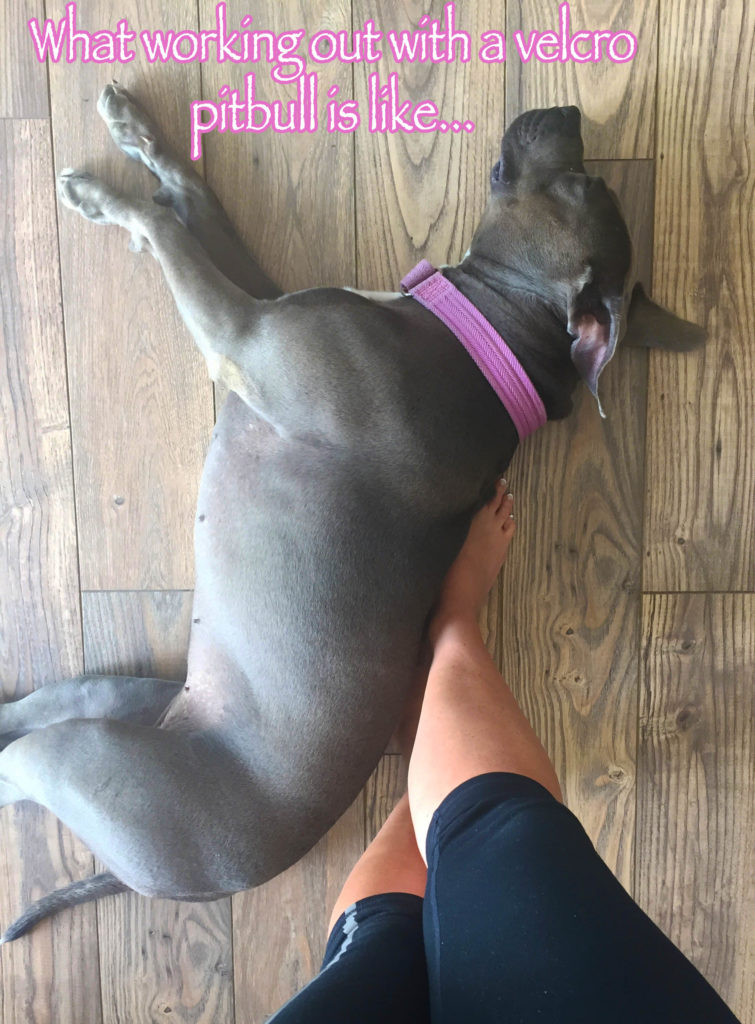 5.) Something is always better than nothing. It's not usually realistic to keep up with the normal intensity and length of my workouts when I'm out of town, but that's okay. Instead, I take on the attitude that I'll put in the effort to do whatever I can: A 30 minute workout is better than no workout; Just a walk with the dogs is better than being sedentary all day; Yoga a few days in a week isn't as great as every day, but it's better than not doing yoga at all. This approach holds me accountable to staying active, but gives me leniency to just do what I can.
Tell me… What's a workout mantra you take with you when you travel?