One thing that I love about exploring California and all of the places I travel to is finding hidden gems. Sure, I like to see what all of the fuss is about at touristy spots too, but there's something special about experiencing a place that feels like a little treasure, an area unknown to most, a secret spot.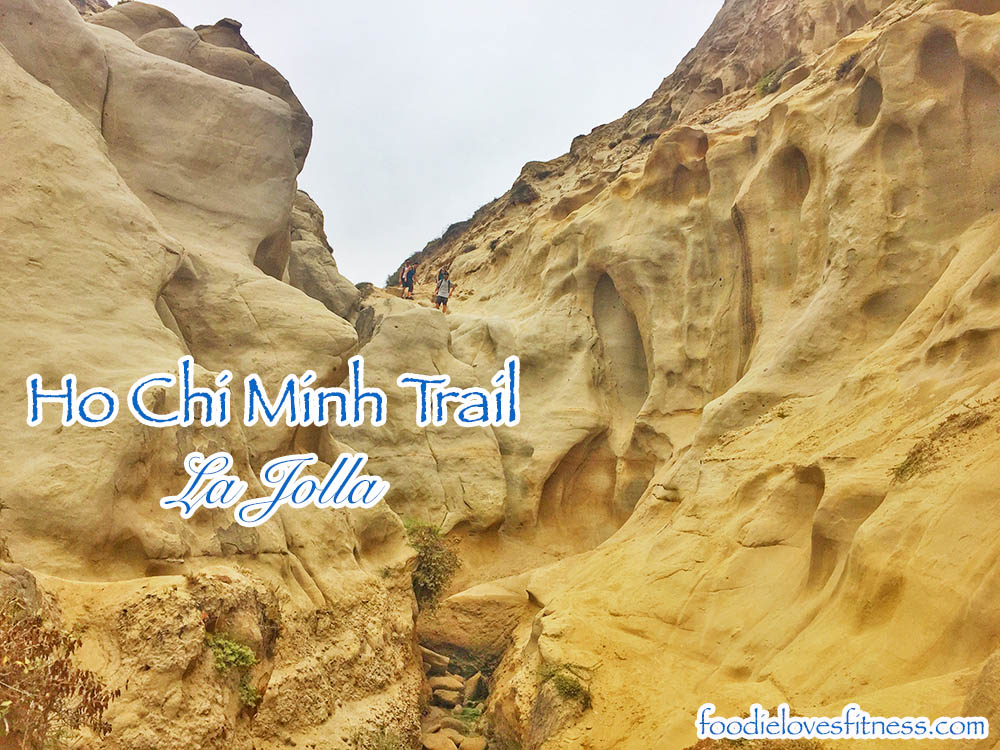 A few weekends ago, I went on my most recent San Diego hidden gem adventure. Nestled in the multi-million dollar mansions of La Jolla lies the Ho Chi Minh trail. The hike leads down to Black's Beach – a secluded spot that partly attracts local surfers, and partly attracts people that come for freedom from clothing at the nude beach.
Over the bunch of years that I've lived in California, I've hiked most of the San Diego area trails, but I only heard of Ho Chi Minh very recently. My cousin Noelle was in town visiting, and her friend that lives in San Diego took her to hike Ho Chi Minh. When I saw her afterwards, she told me about this gorgeous, mildly treacherous hike – and I knew that I had to check it out myself.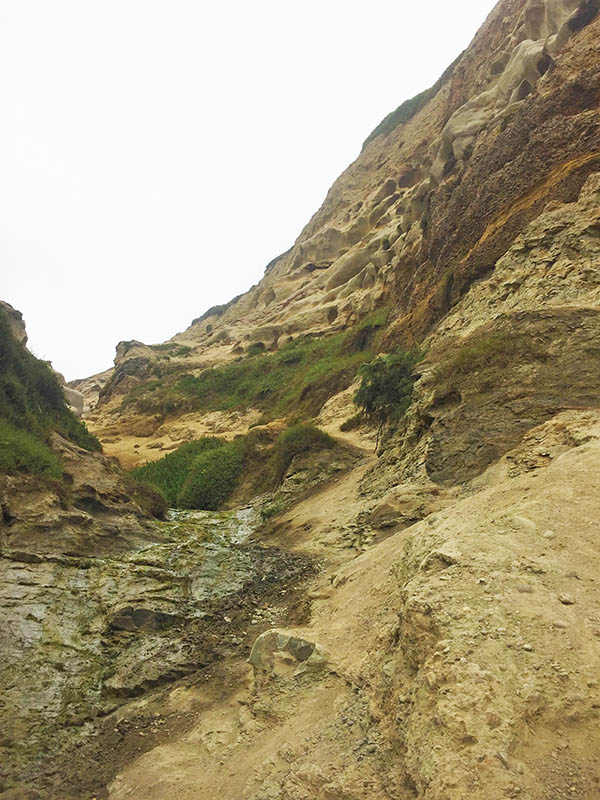 A few weekends later on a day where the coast was in San Diego's quintessential overcast June gloom mode, my hubby and I set out for a little hiking adventure to find the Ho Chi Minh trail. Though the trailhead is pretty much unmarked, thanks to my iPhone Maps it wasn't hard to find.
Tip: Put 9883 La Jolla Farms Road in your GPS, park on the street, and look for the unmarked sign that's (currently) covered in graffiti.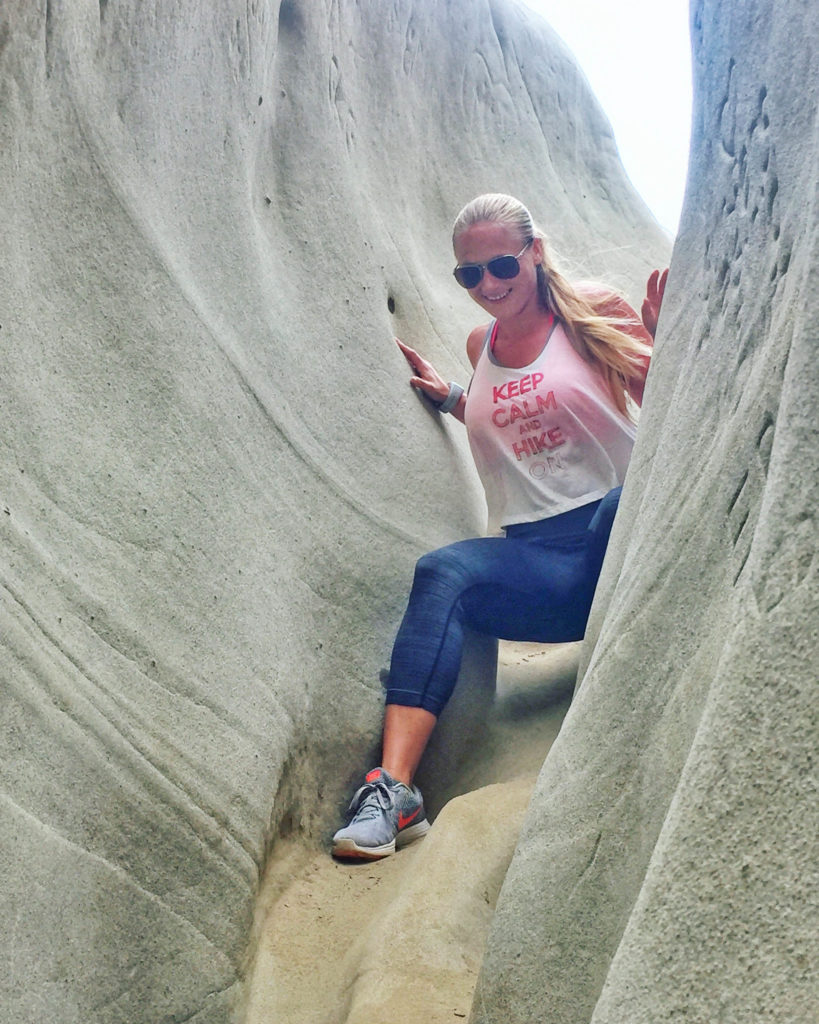 Ho Chi Minh is a short trail, but a few minutes after I started the hike, I could see that it's not for the faint of heart. There's a little skinny plank to walk across in one spot, boulders to hug in tight trail spots, a narrow path to work your way down in between rocks in one area (pictured above), and a rope to use as you descend down the last little part to get to the beach.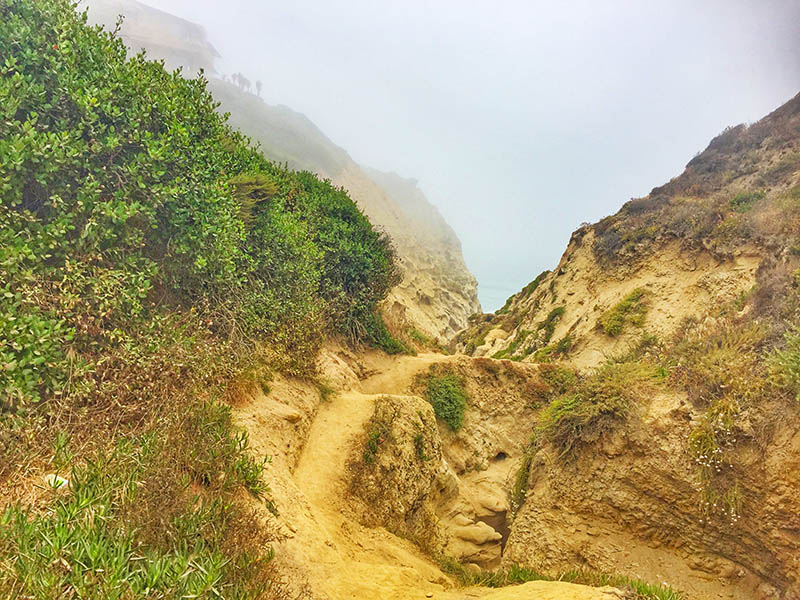 We were hiking nearby another couple, and the woman was super nervous and freaked out about navigating through the hike's challenging terrain. I wouldn't take inexperienced hikers, dogs, or kiddos on this hike because it does require some decent balance skills and athleticism.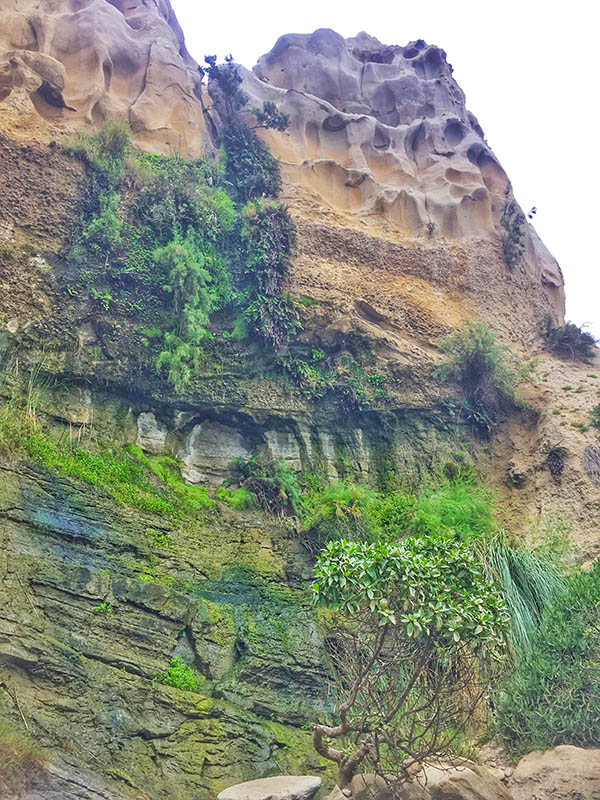 The trail is pretty straightforward, especially because you can see the beach just a couple minutes into the hike, so you know exactly what direction you're heading. We made our way down to Black's Beach, and in looking back, I was in awe of how pretty the trail was! Nature is amazing.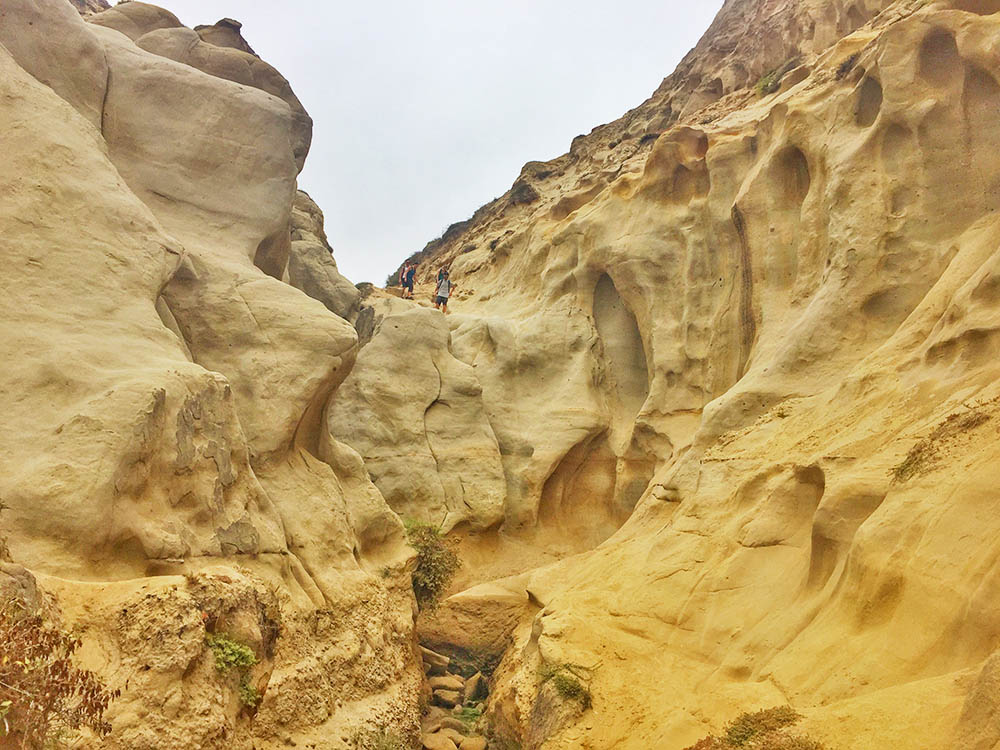 Hikers can either go back the way they came, or they can elect to walk across the beach to the north or south and make their way back up. We walked over to the paved path that's owned by UC San Diego – where the incline to get back to street parking is a little workout in itself.
I'd love to go next time with a blanket and some food in my backpack to have a picnic on Black's Beach.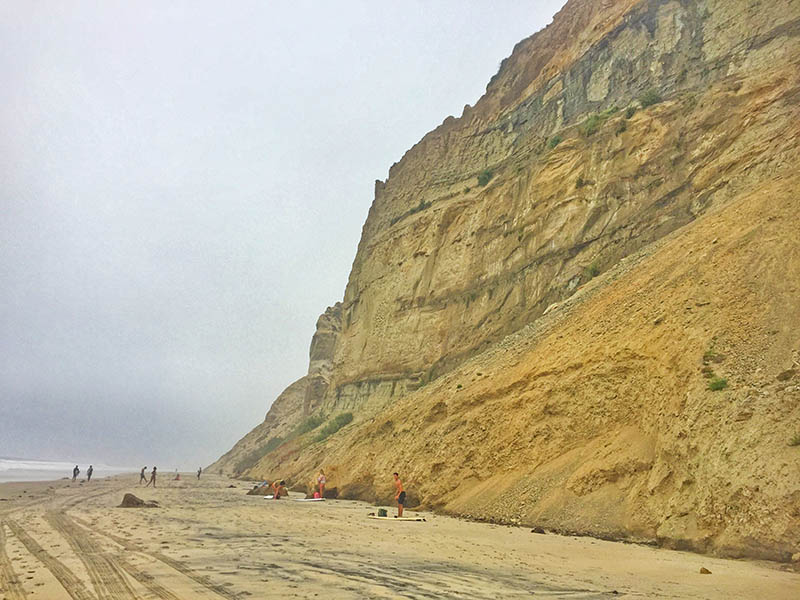 From start to finish, the hike only took an hour… but it was a nice workout! I was surprised that my quads were super sore the next day. I do 4-hour hikes and won't feel sore afterwards, so that just tells you how much moving my body in ways it's not used to as I maneuvered down the Ho Chi Minh trail to the beach challenged my muscles.
Tell me… What's the most recent 'hidden gem' spot you've found at home or while traveling?