Hello, hello!
Between traveling back from Europe, catching up on work, and battling an energy-sucking cold all week, I just could not get my blogging act together last week. But, I'm back today with a fun travel recap!
Prior to last week, when I pictured Ireland, I envisioned lots of pubs, history, greenery and castles. Now having vacationed there, I can say that the country was very much what I was anticipating.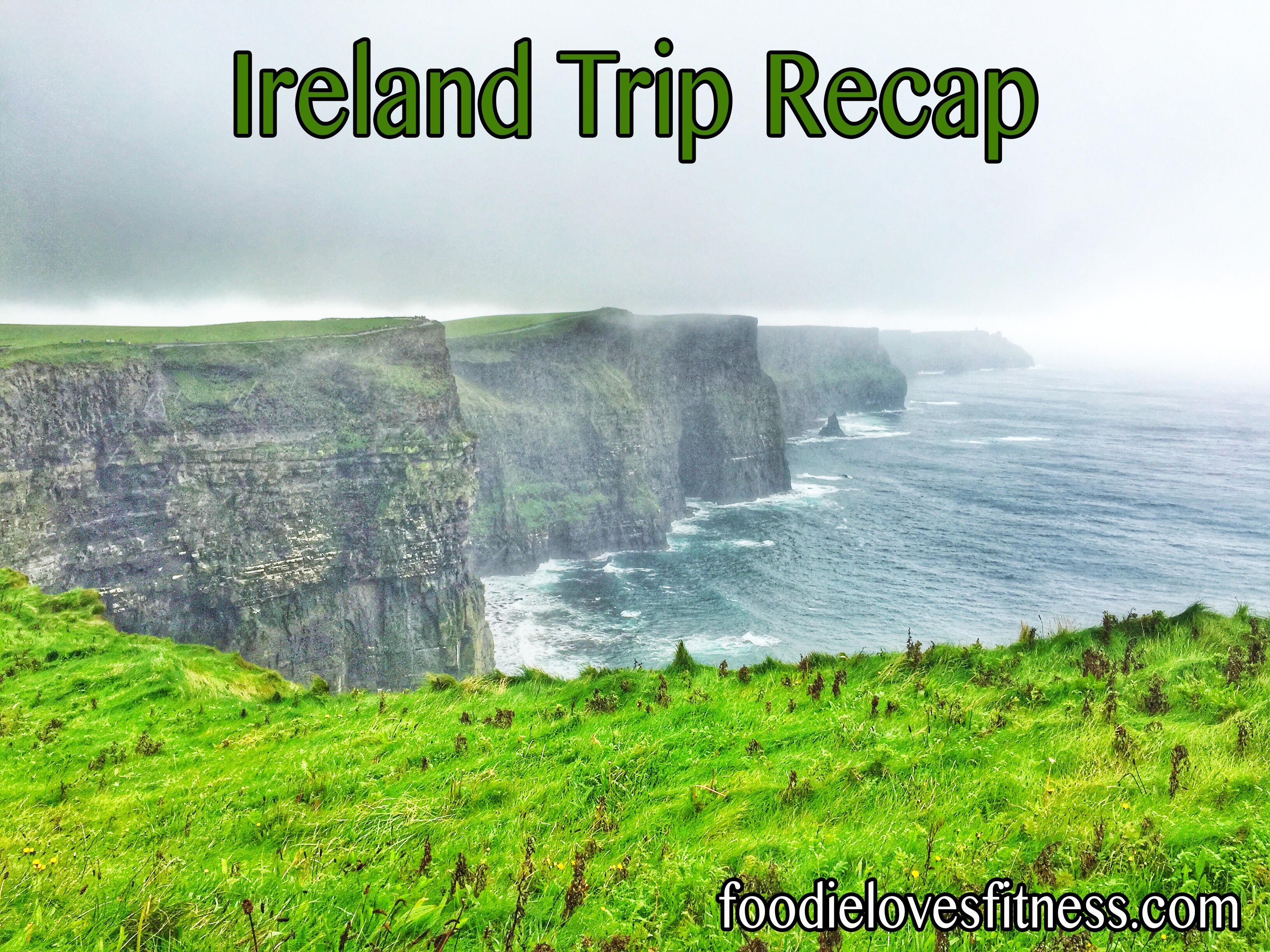 My trip to Ireland all started when I found out that my dad, a longtime football coach for a high school in New Jersey, would be traveling there with his team. They were set to play as one of the opener games for the Georgia Tech vs. Boston College game – a way of bringing American football to Europe.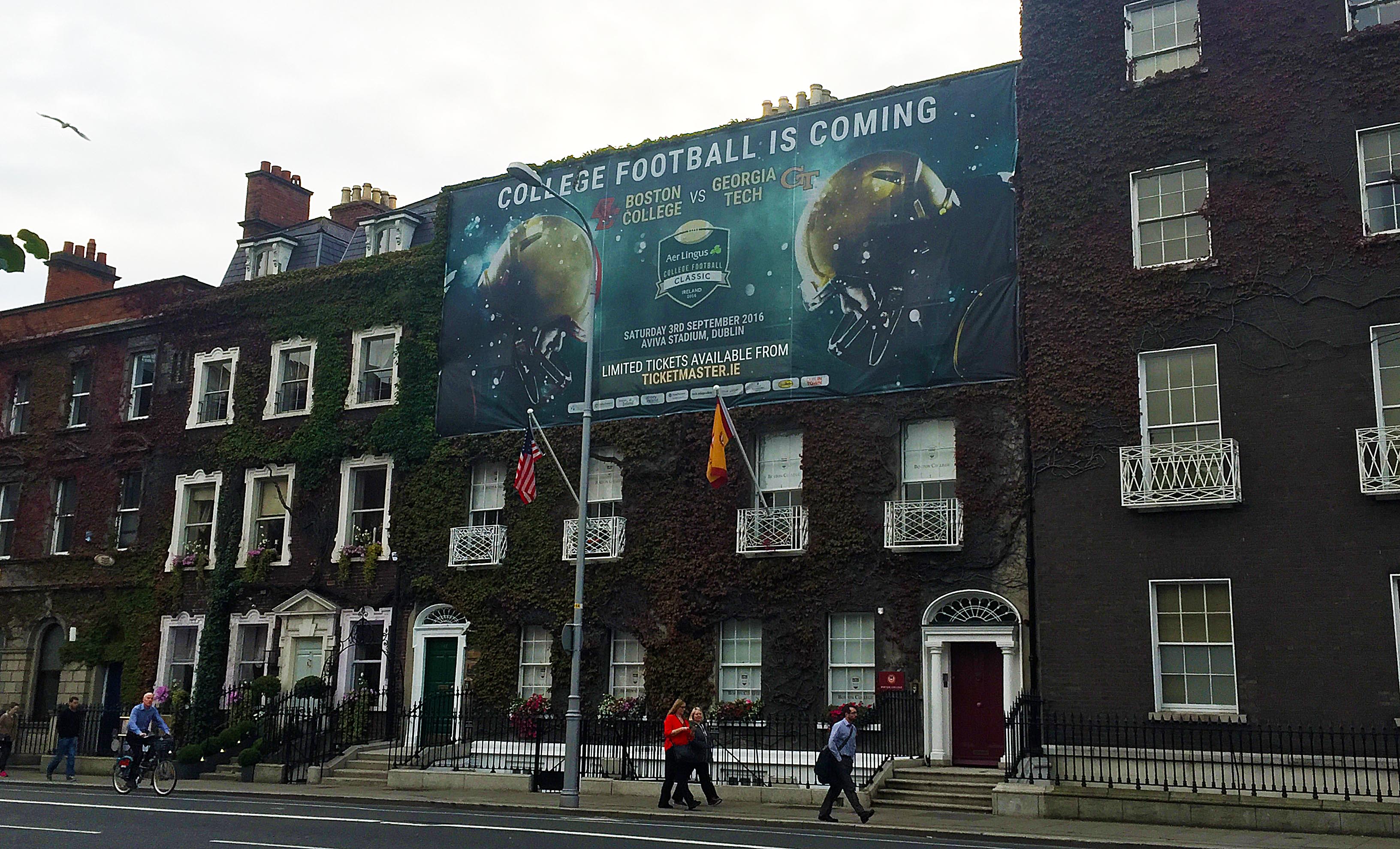 When I heard that my mom and sister were joining the team, I jumped on board the Ireland train. My grandmother, two aunts, an uncle, two cousins (one of whom plays for the football team), and my older brother, who also coaches the team, were also making the trip. A family Euro trip sounded like too much fun and shenanigans to ignore, especially since I had never been to Europe with my family.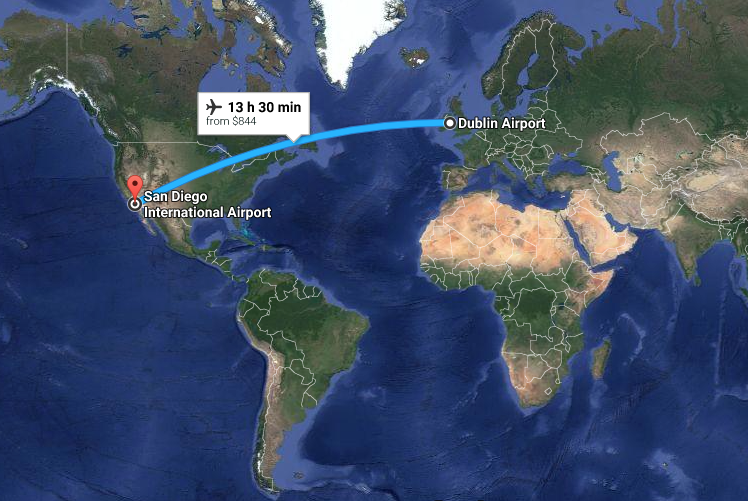 My hubby couldn't make it, so I flew 5,000+ miles from San Diego to Dublin solo and met my family in Ireland.
Where I Slept. We stayed at the DoubleTree by Hilton Dublin, which wound up being a few miles from pretty much everything we wanted to go to in the city. The rooms were clean, and the hotel offered a complimentary breakfast + amenities like a very decent gym and a restaurant/bar. Its location was positive in that I got my steps in daily, and it's a very walkable city with plenty to see…
…but not so good in that we didn't always have the time/energy to walk, and wound up taking a taxi a number of times.
A note on taxis in Dublin: They're pricey! The rates are regulated by the government, so while the area has Uber, they're taxi drivers that charge the same rates as regular taxi rides – and I had issues with my Uber app working while I was there. The regular taxis also don't often take credit cards, which was a pain in the butt.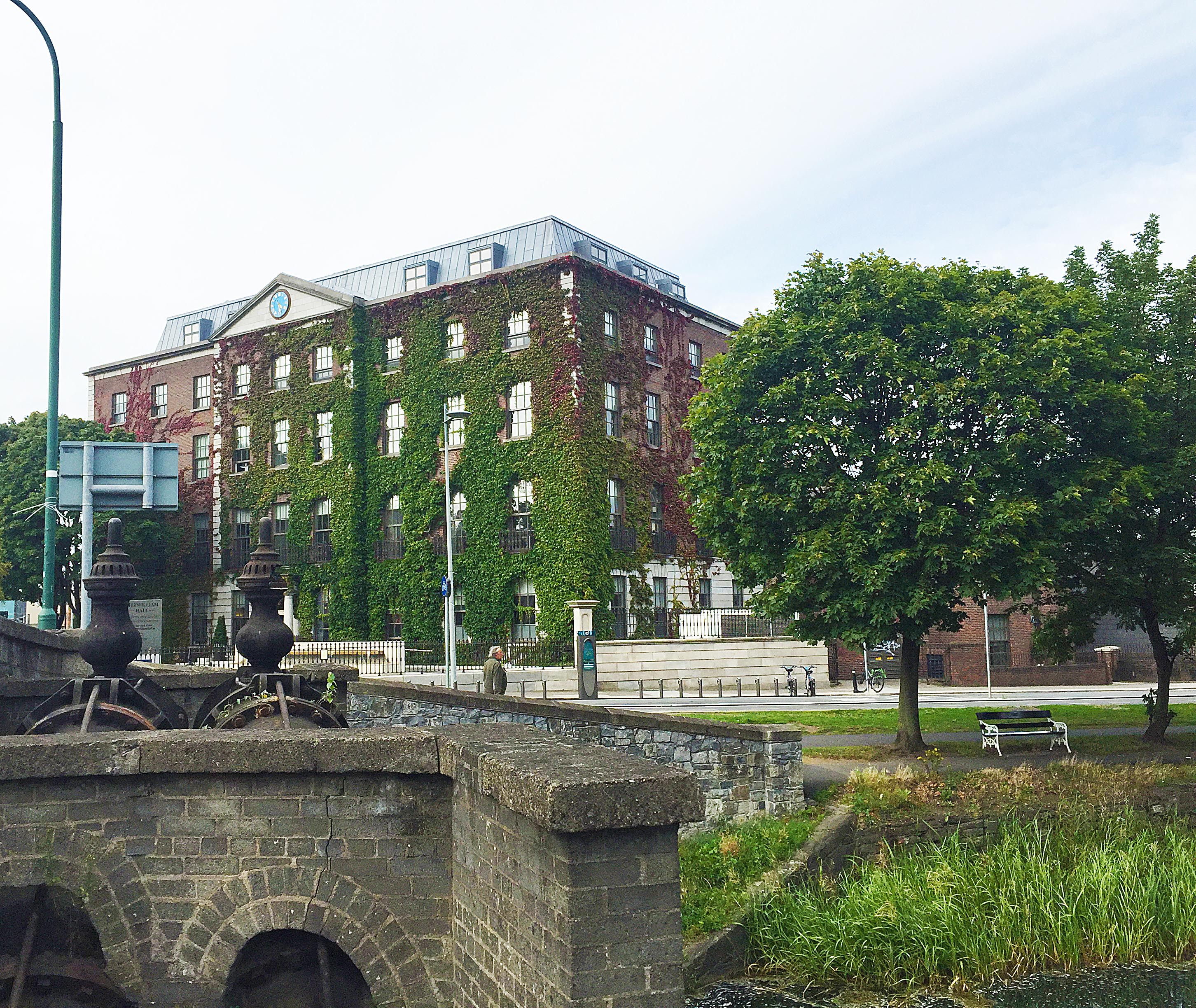 I crashed in my mom and sister's hotel room for the week, which was hilarious because the hotel gave them two oh so tinyyyy beds. I sort of forgot that European hotels tend to have smaller rooms and beds, and it's a good thing my mother is a very small person. We went head-to-toe in a twin sized bed all week!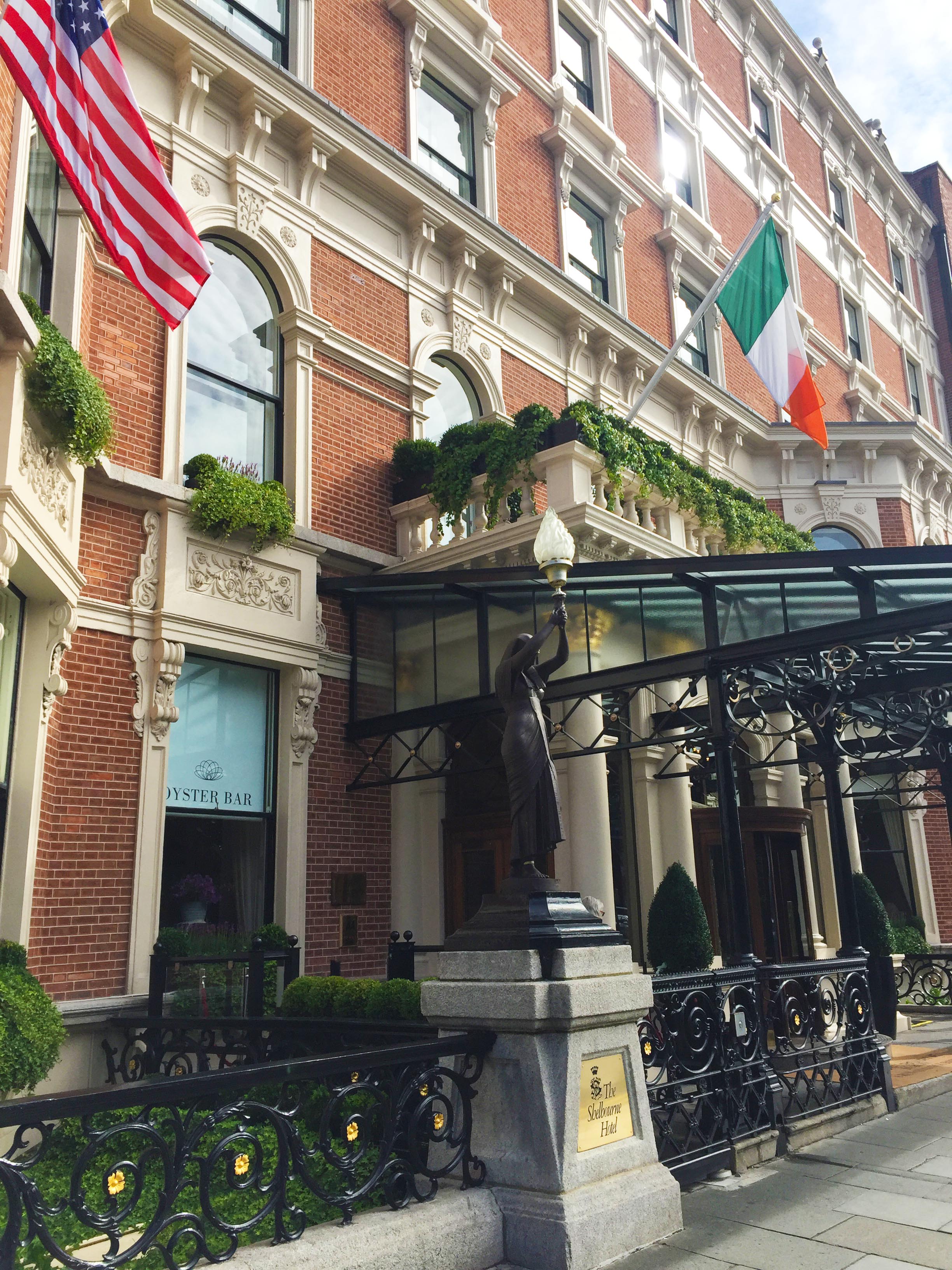 I would definitely recommend staying in the heart of downtown Dublin if you want to be able to easily walk places and have that convenience factor. Some of my family stayed at The Fleet Street Hotel, which is found right in the middle of Dublin's nightlife scene, and they thought it was pretty nice.
Where I Explored in Dublin. While I attended football games, a post-game party and a football banquet with my family, I also saw as much as I could while in Ireland! Today we're focusing on my favorite adventures in the city of Dublin.
The one thing that's undeniable in Dublin is the abundance of pubs. By one taxi driver's account, there are 660+ pubs just in the city itself!
On our very first day in Dublin, attempting to walk off our red-eye flight exhaustion and see some of the city, we stumbled into O'Donoghue's for Irish coffees. Later I found out that it's a renowned traditional bar in Dublin and a famous rugby pub.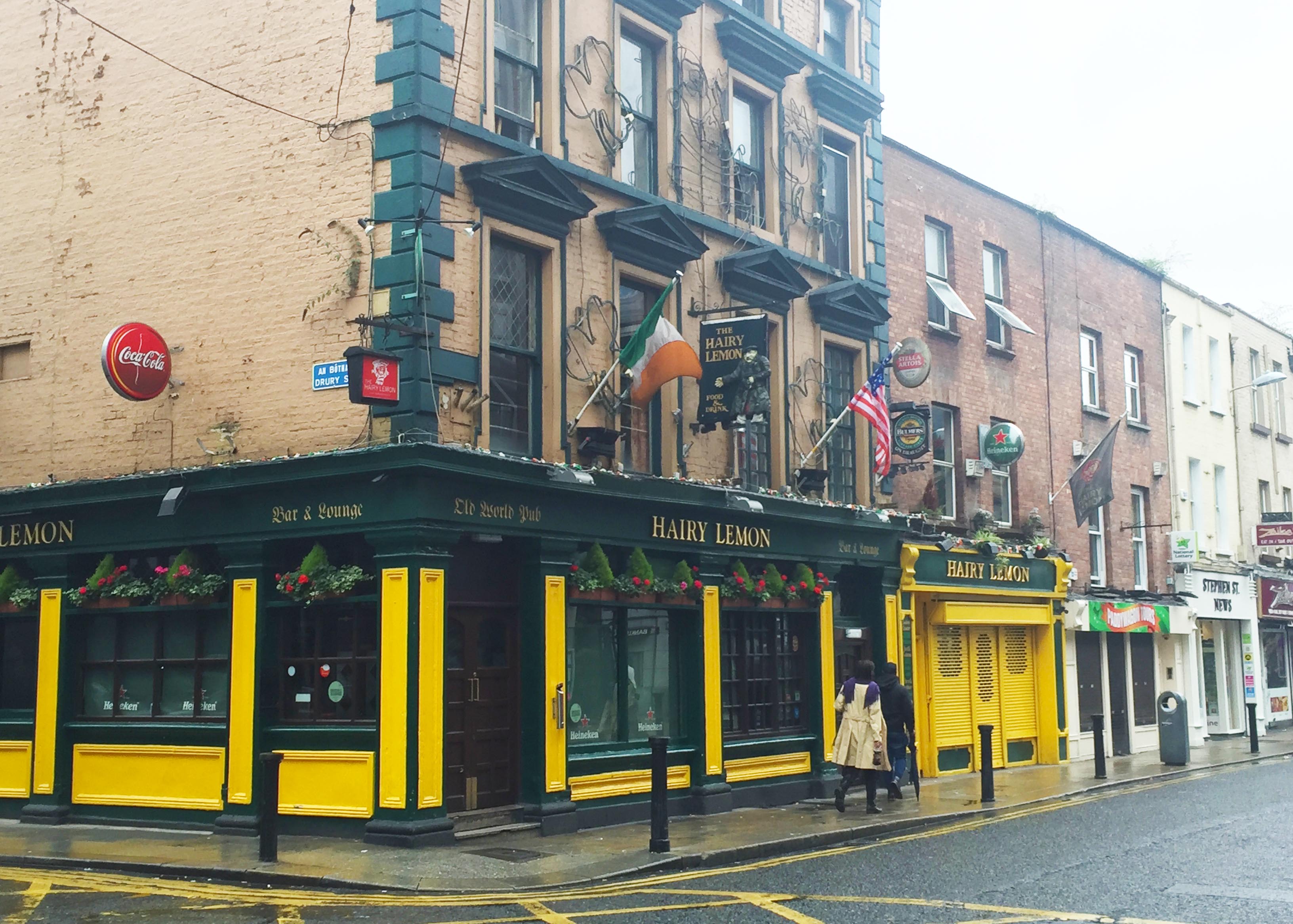 If you ask 10 people, you'll probably get completely different Dublin pub recommendations each time, and that's because you kind of can't go wrong. Many places can pour the perfect pint of the beverage that Dublin is famed for, Guinness.
Every pub I stepped into had the same quintessential Irish feel to it, and there was lots of live music everywhere! Some bands played more modern music and others played more traditional Irish music. Either way, I adore live music and am fond of Irish accents, so I loved it.
While you can't go wrong, the famed pub area that you simply must see when in Dublin is the cobbled streets of the Temple Bar district. It's a bustling place where many establishments have 'Temple' in their name in the area. The one that I enjoyed the most was aptly named The Temple Bar Pub. The live music there was great, it's a huge place, and they have a nice indoor/outdoor area as well. Even so, everyone else must love it there too, because the bar was completely packed!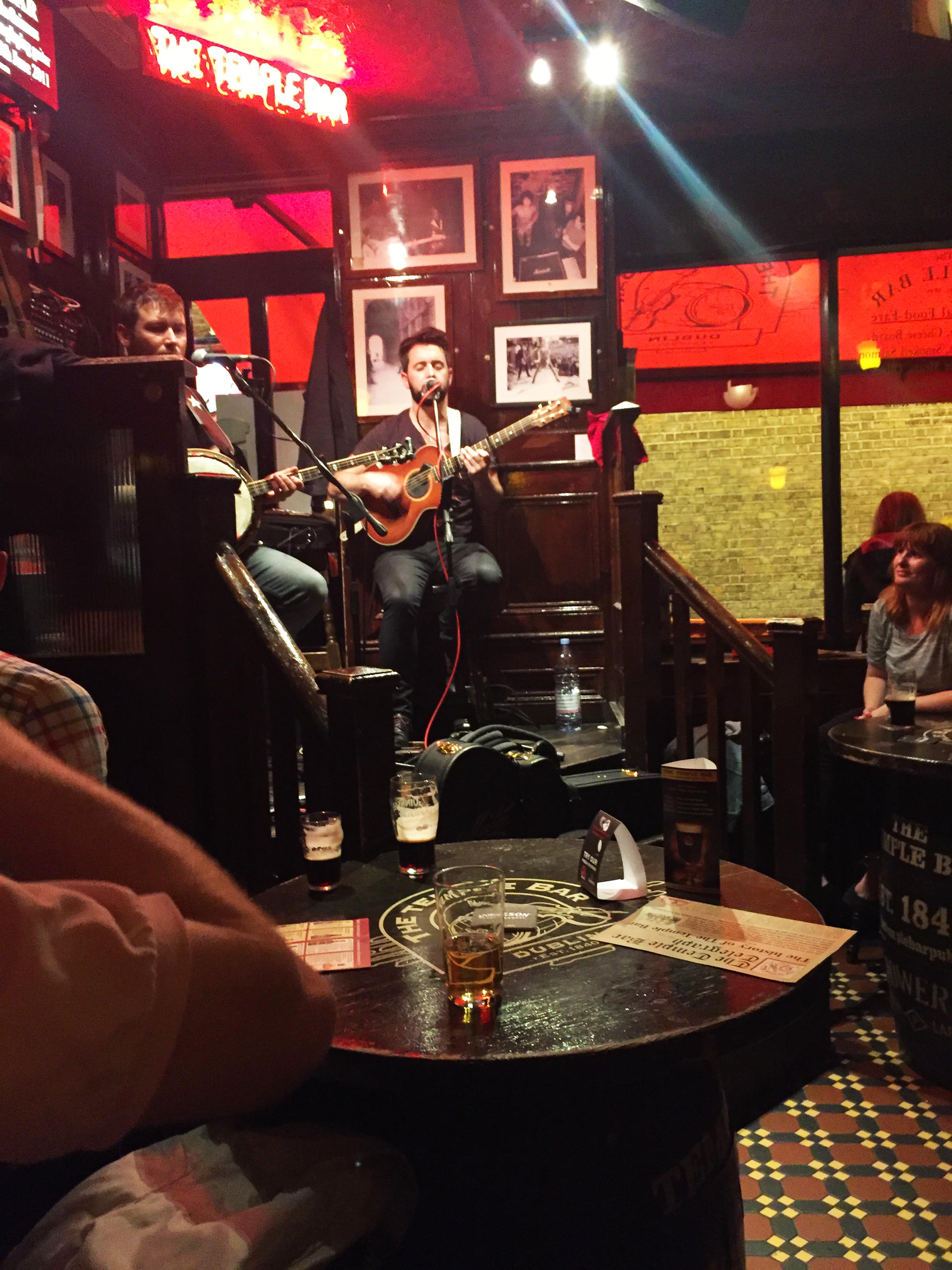 Fun tidbit: There's a sign next to the above pictured stage that proclaims that a guitarist broke the Guinness World Book of Records for playing the guitar nonstop for the longest amount of time in 2011 at the bar. Just how long did he play for? 114 hours! 
Dublin also has no shortage of well-maintained parks and gardens to visit. A few that I walked through were Merrion Square and St. Stephen's Green. Both are good spots for a picnic, some fresh air and people watching.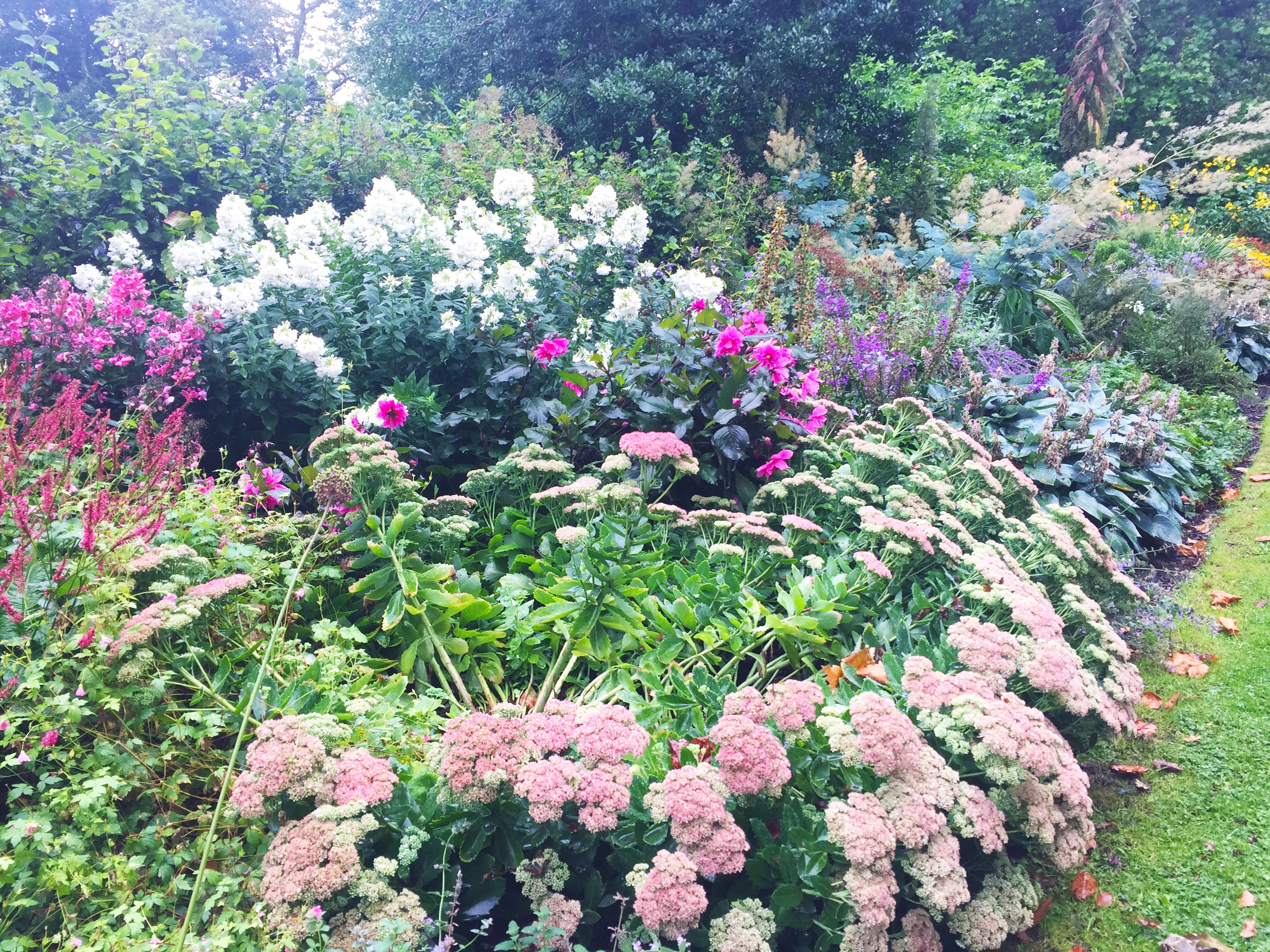 St. Stephen's Green is Dublin's most popular park. It's wild to think about this, but I read in my travel book that it was the location for public whippings, burnings and hangings hundreds of years ago.
Merrion Square houses a statue of Dublin-born playwright Oscar Wilde, along with fixtures that have some of Wilde's famous quotes on display.
"Life is not complex. We are complex. Life is simple and the simple thing is the right thing." – Oscar Wilde 
One of my favorite things about walking around Dublin was checking out the buildings' pretty flowers and brightly colored doors. Most of the buildings were a hue of brown, and bright blue, red, and yellow doors just gave the buildings some character.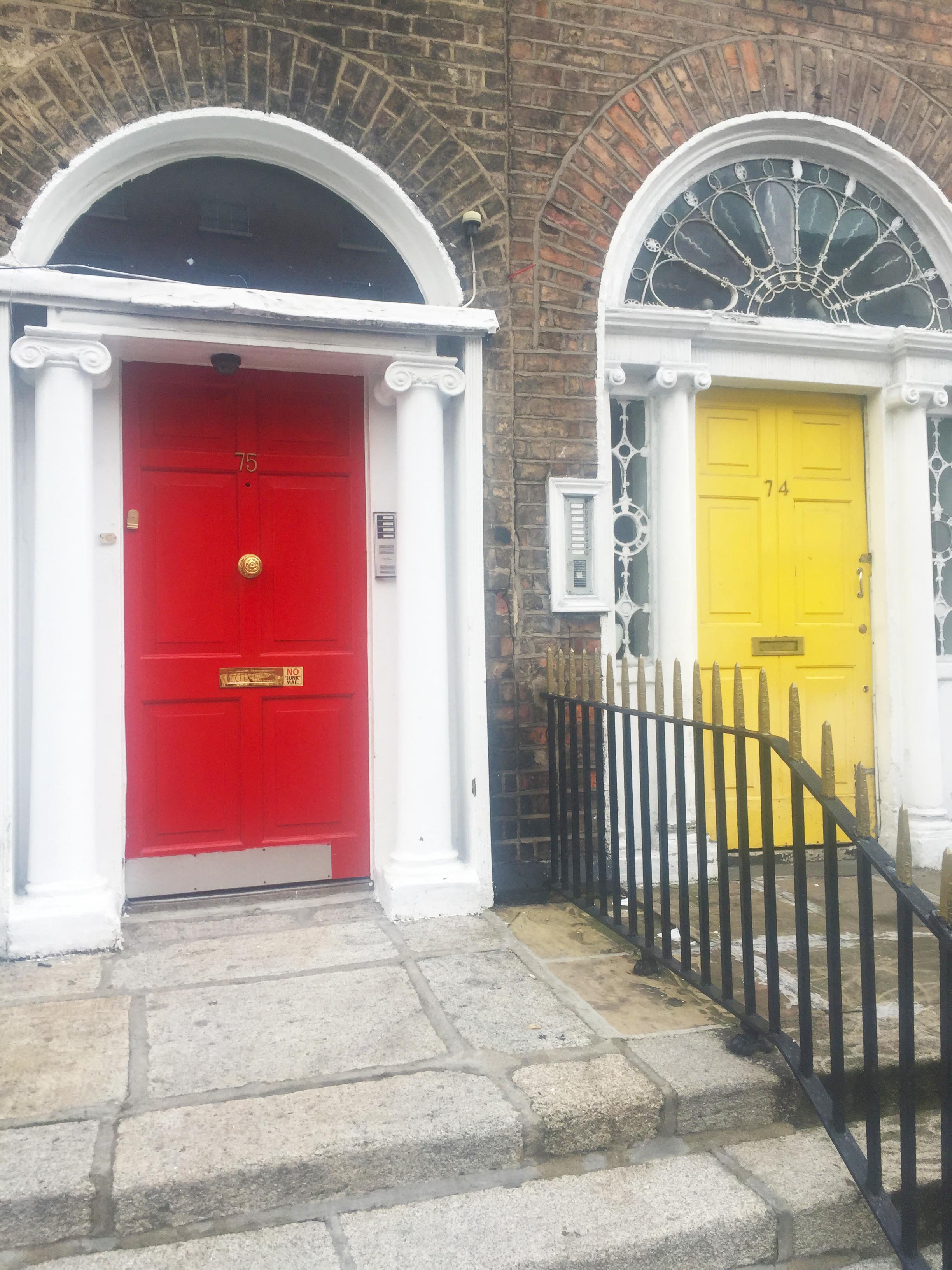 Determined to get at least one legit workout during my trip, I researched Dublin yoga studios ahead of time, and found that there are a good amount of them in the city. The one that my sister and I chose to take a class at one morning was YogaHub. Walkable from our hotel, we found the studio located in an alleyway nook.  The flow class was packed with yogis, and the studio was really cute.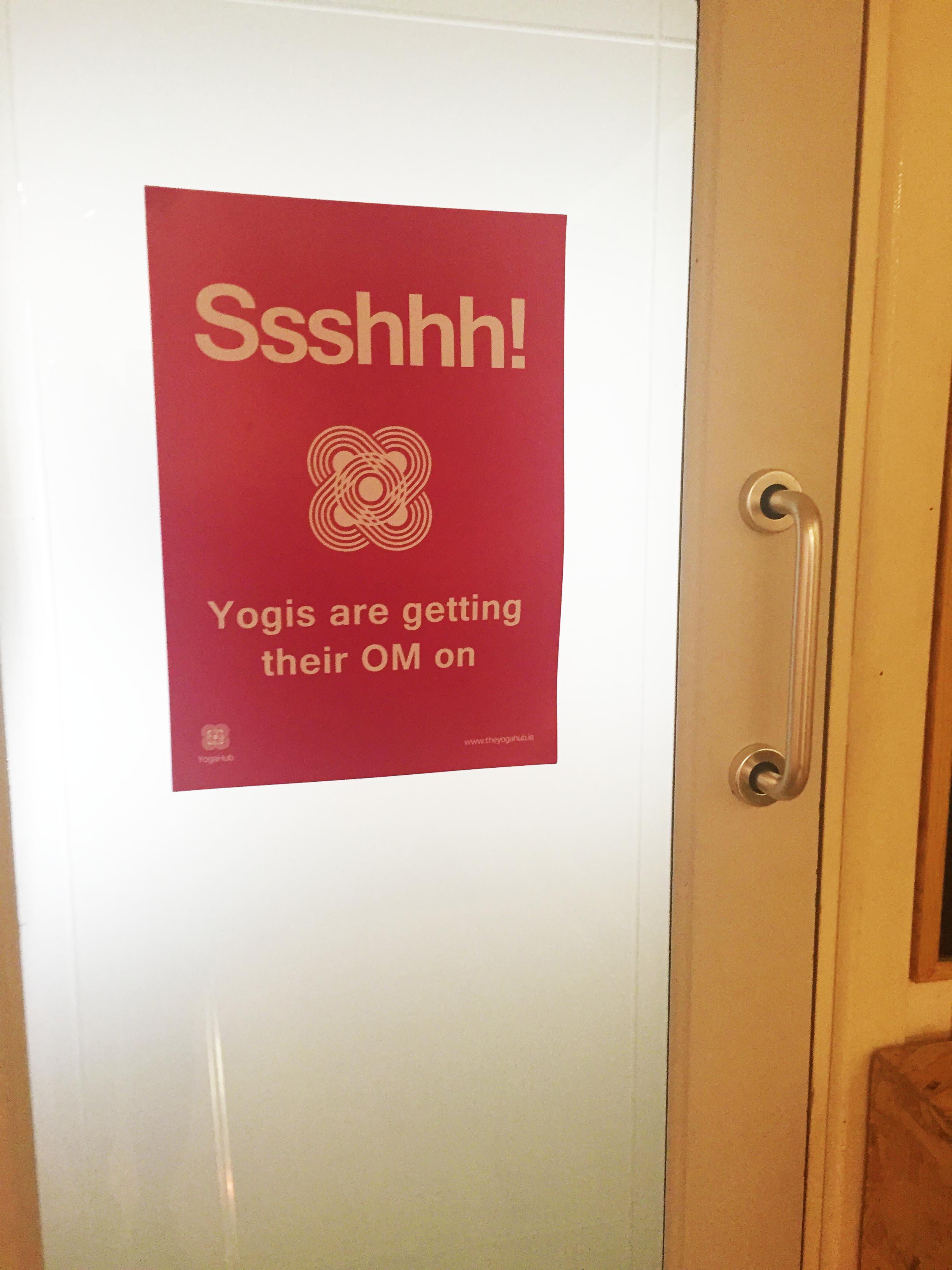 It's no coincidence that I chose a yoga studio with a vegan cafe attached! Afterwards I noshed on the below pictured deliciousness + a smoothie from their cafe, called HappyFood.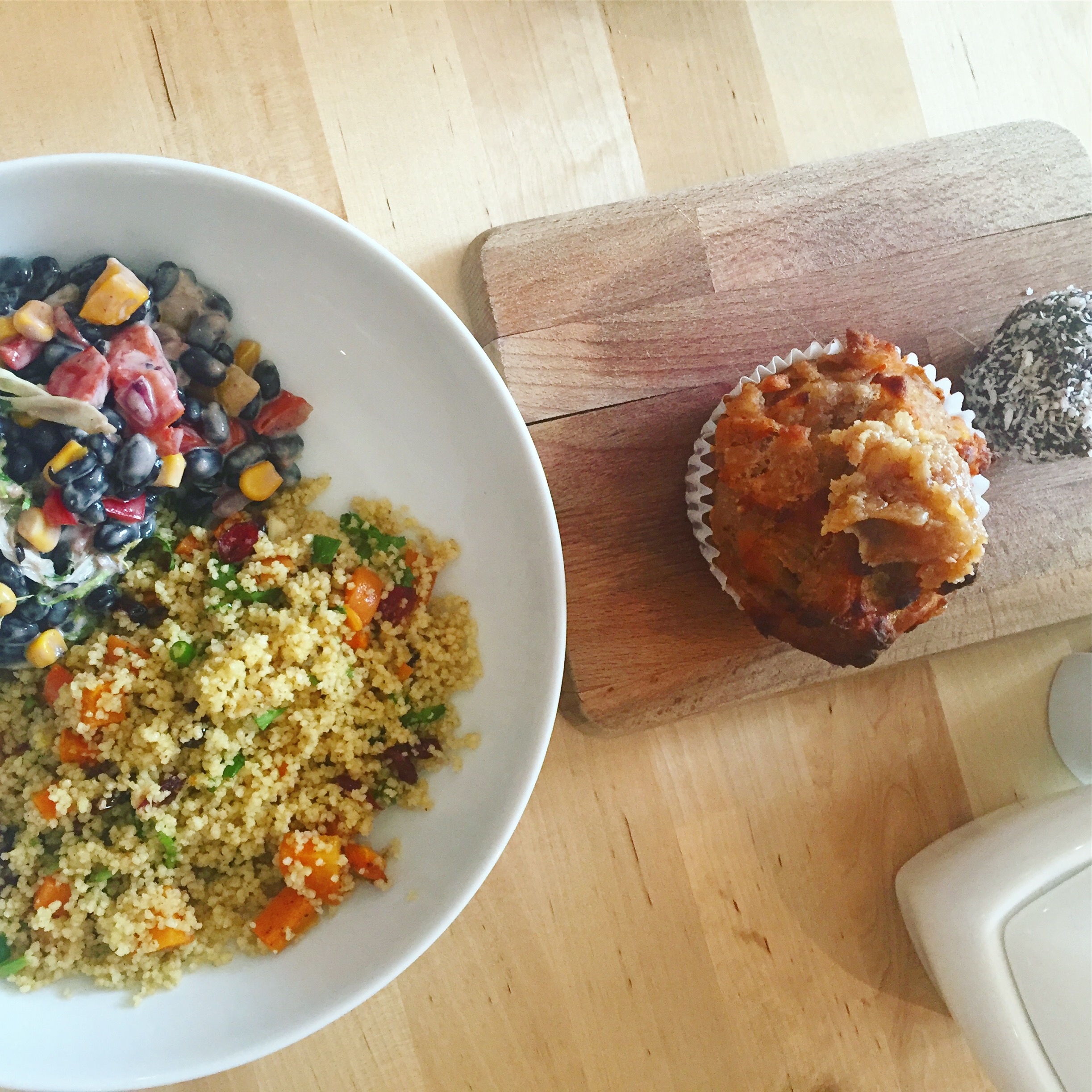 Although I did my research prior to the trip to make sure that there were plant-based options for me around, I was pleasantly surprised by the amount of vegan/vegetarian options around Dublin in general. I will be talking more about my favorite eats in Ireland in another post soon, so stay tuned!
One morning a group of us visited the Guinness Storehouse for a self-guided tour. After all, Guinness is one of the things that Ireland is best known for.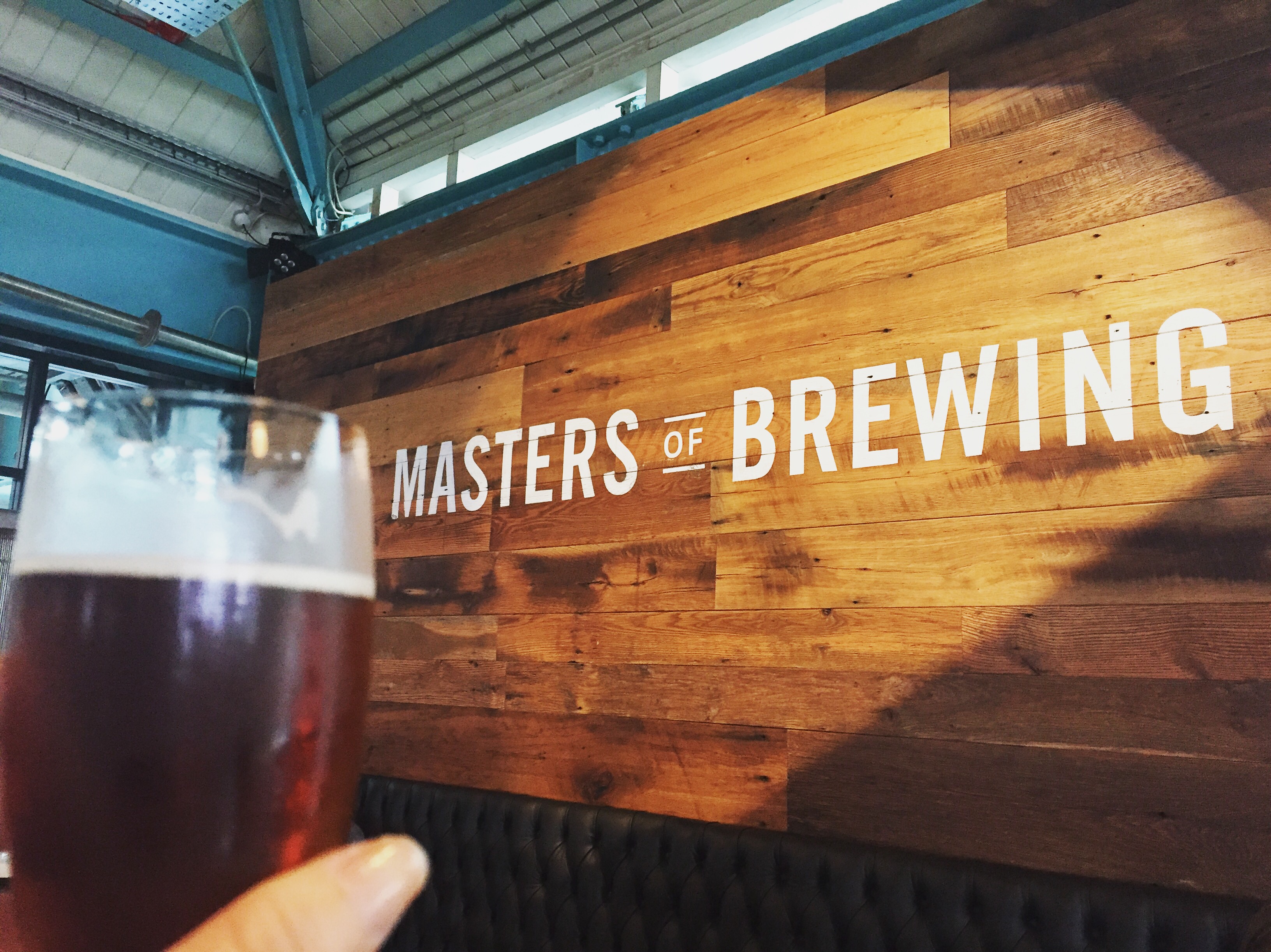 The tour spanned for seven floors, where we learned about everything from exactly what Guinness is made of and how the company got its start to the history of Guinness advertising. At the end, you find yourself at the top-floor Gravity Bar, where you can trade in your free drink ticket that comes with your tour fee.
If you love Guinness or are just a beer fan in general, you'll enjoy the tour. I, on the other hand, am primarily a wine drinker, and I was also a bit hungover from staying out late at a pub the night before, so I wasn't all that into it.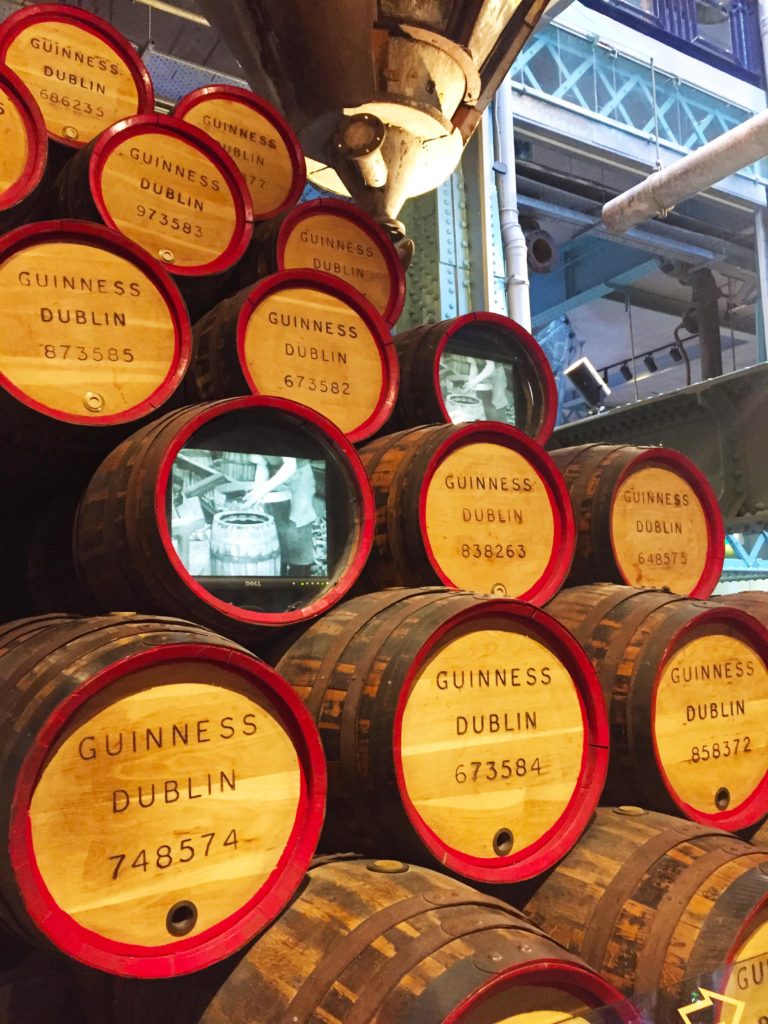 Truth be told, I lost most interest after being taught how to properly taste a Guinness on floor two, where I swigged my shot of Guinness and decided that even at the home of Guinness, I'm just not a fan. No offense Guinness, beer and I just aren't friends!
The day that we were all departing, my family left first thing in the morning, while my flight wasn't until late afternoon, so I decided to make the most of my time and explore more solo. One objective of my day was to see Ireland's largest church, St. Patrick's Cathedral.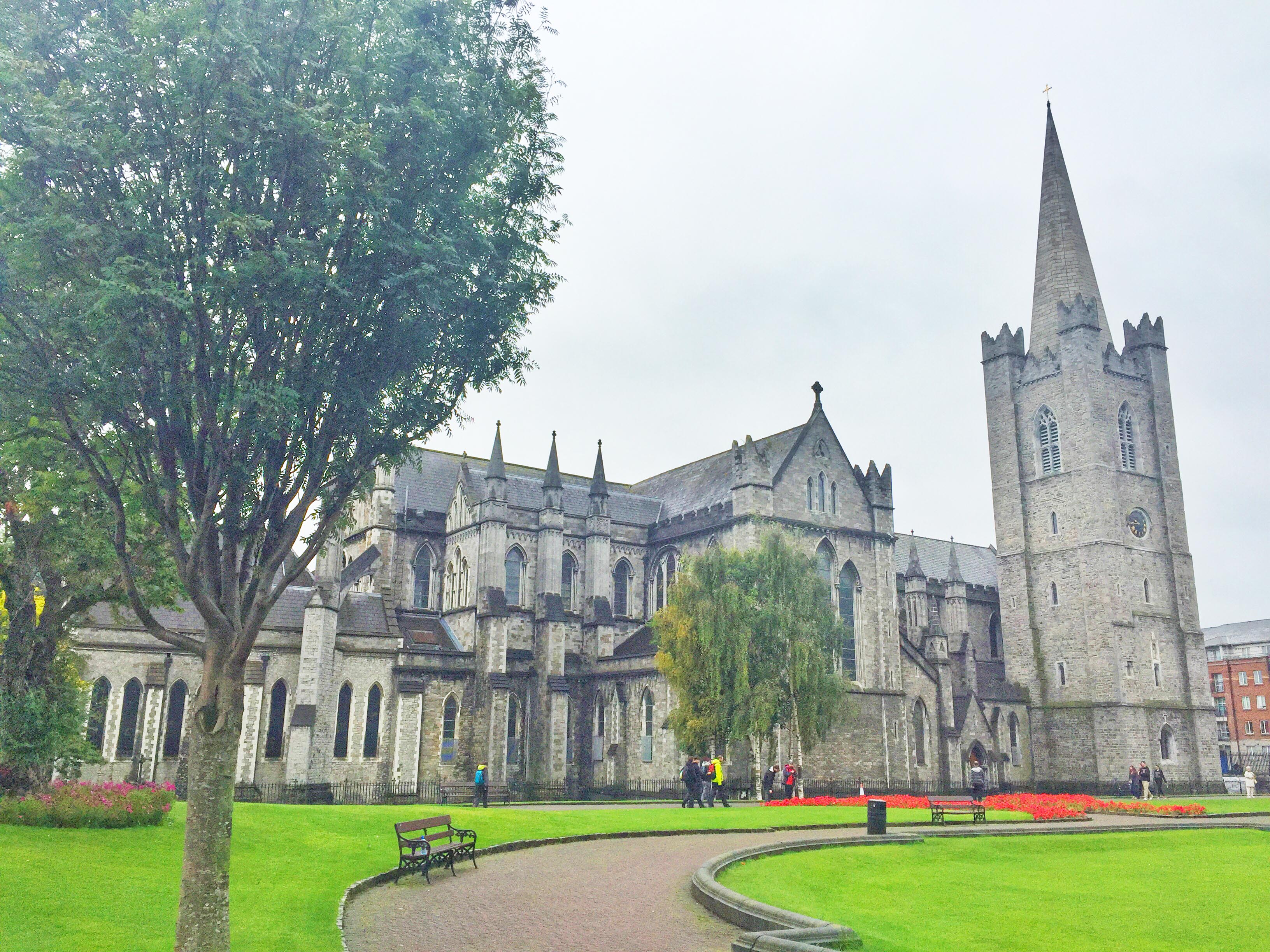 Built between 1191 and 1270 on the site of an earlier church that stood there since the 5th century, St. Patrick's Cathedral is a majestic looking house of worship. Even if you don't have the time/care to see the inside, I think it's worth it to walk to the church to see it from the outside.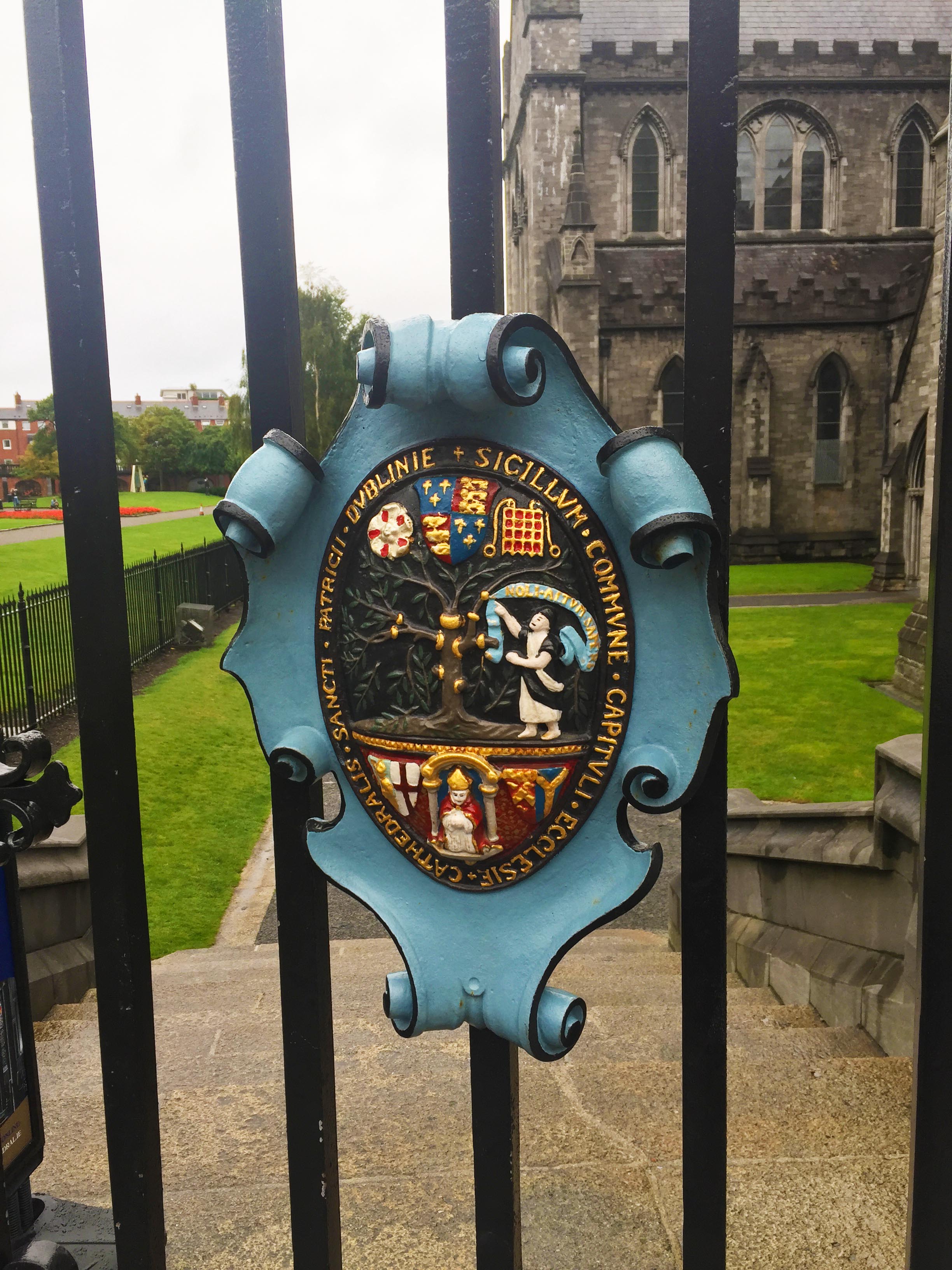 St. Patrick's Park surrounds the church, and while I didn't hang out there too long, it seemed like a lovely spot to relax outdoors. Outside of the church there's a statue of brewer, politician and philanthropist Sir Benjamin Guinness.
If you're interested in journeying into the cathedral to learn more, a 6 Euro ticket will get you in. I missed seeing the choir sing, but it was neat to read all about the history of the church and its notable figures. Over 500 people are buried on site there.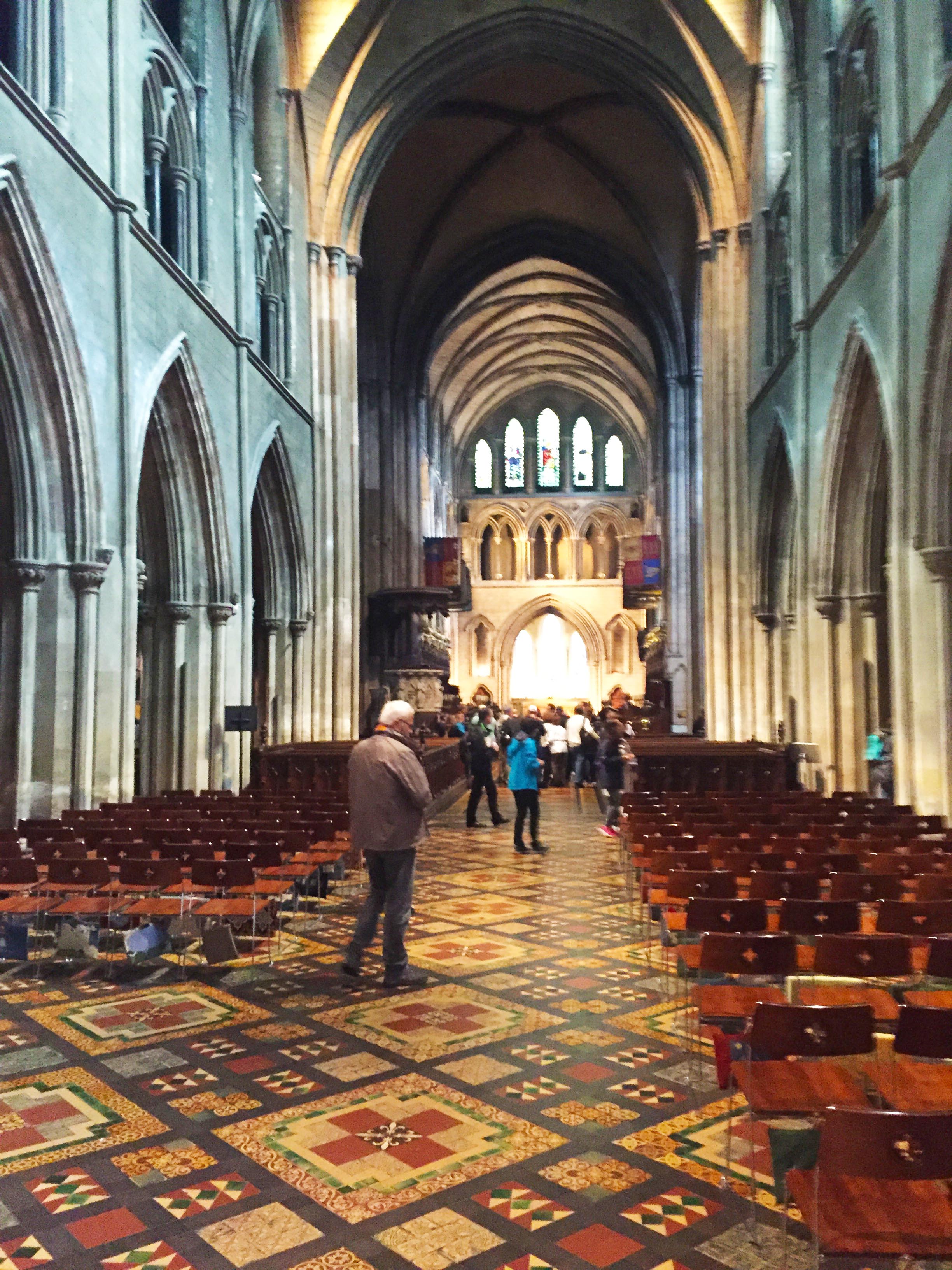 Being from a "new" country like America, the rich history of Ireland in general was really interesting to me during this trip!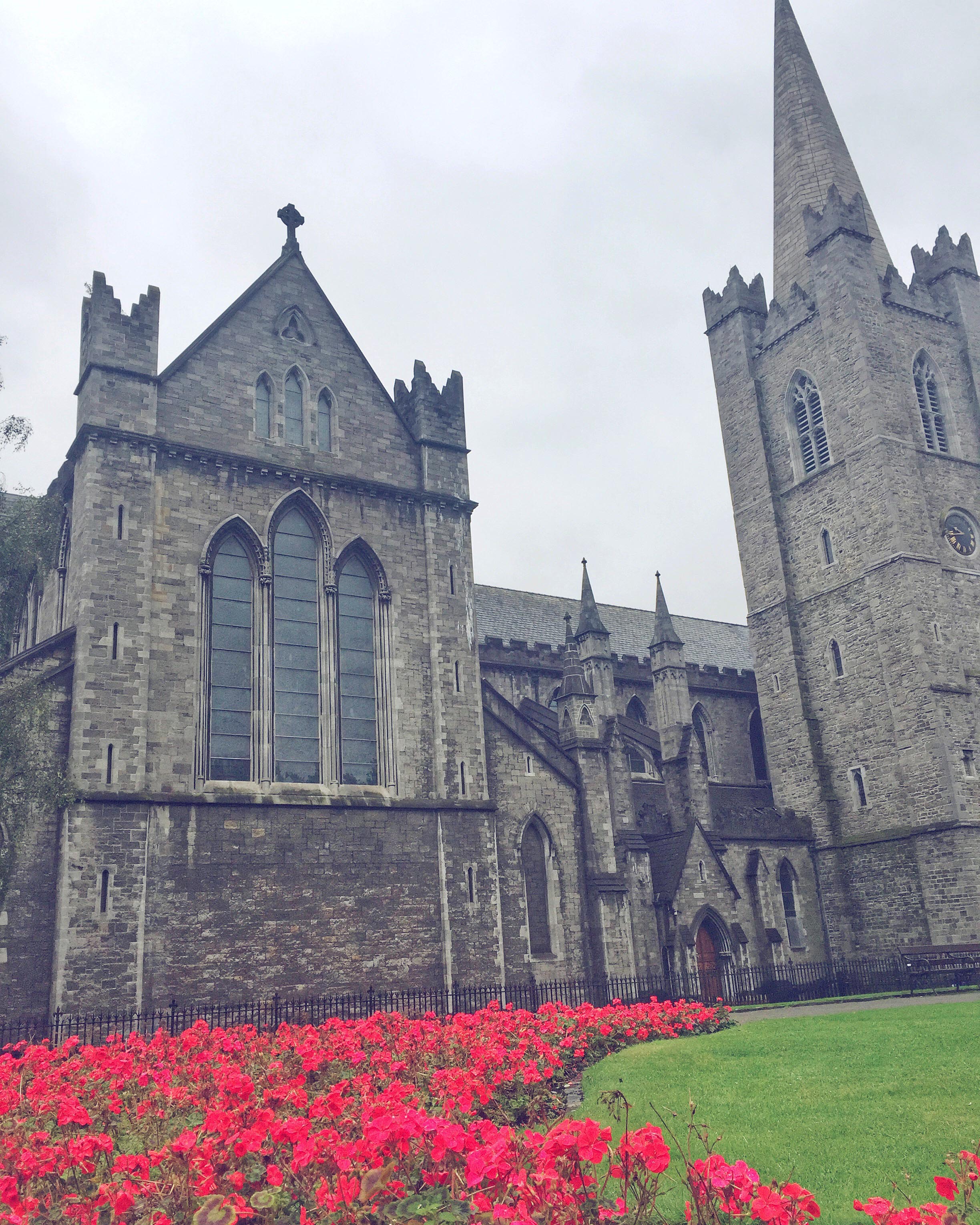 Lastly, for all of your shopping lovers out there, the Grafton Street area is where it's at. Also home to many restaurants and pubs, the street is a very walkable area full of every type of shopping – from high-end boutiques to souvenir shops. I visited there on my last day to pick up a few souvenirs and check out the area more.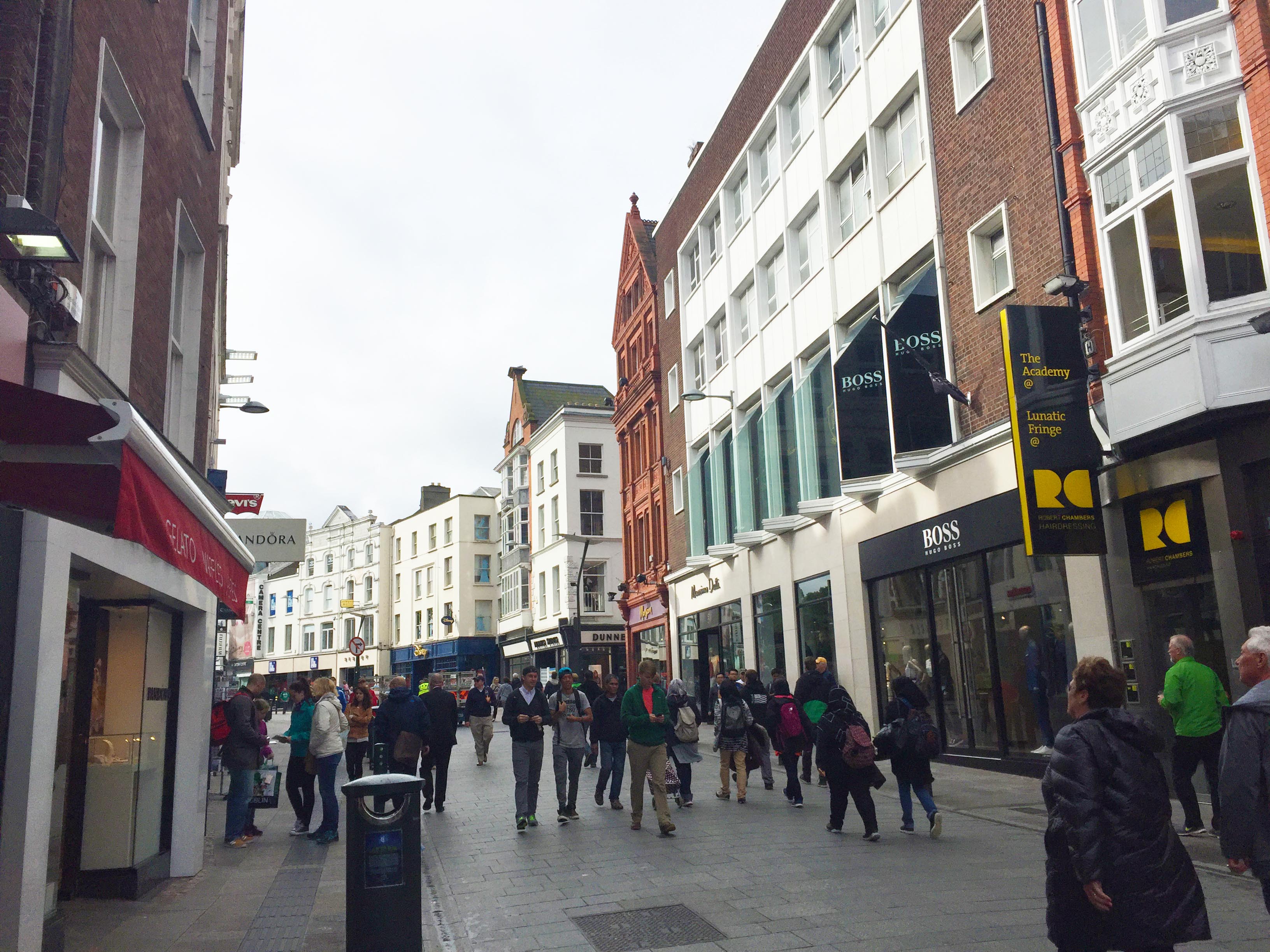 Another place to note is Trinity College – Ireland's most prestigious university, built in 1592. While I unfortunately didn't get a chance to see the college this trip, my mom visited it and reported back that the 1700s-built library was impressive.
All in all, I thoroughly enjoyed Dublin! Stay tuned for more Ireland trip recaps in the next few weeks.
Tell me… Have you ever been to Dublin? Anything you find particularly intriguing about the sights & scenes of the city in this post?