Soup, oh how I love you so. 
All throughout autumn and winter, I'm a soup eating machine. Some nights I know exactly what I'm making; other nights I just throw a bunch of stuff in a pot and see how it turns out. It usually turns out well, and that my friends, is the beauty of soup. It's warm, comforting, filling, and can be super easy to make.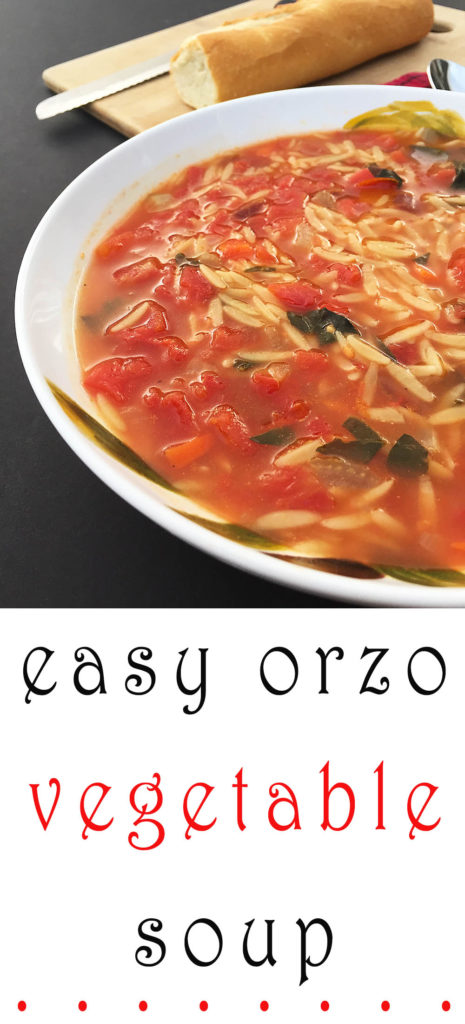 Today's soup recipe was deemed winner with a capital W by my hubby, who claimed that I "outdid myself" with this recipe – proving that sometimes simple is best. And the best part? From start to finish, it's ready in 30 minutes flat.
While I'm enjoying time with my loved ones on the East coast for the holidays, I thought it'd be a perfect, cozy recipe to share with you guys. In fact, my parents hosted Christmas Eve this year, and I made this soup as an appetizer. When making a bunch of dishes for a group of people, soup that requires minimal ingredients, chopping and work is the way to go!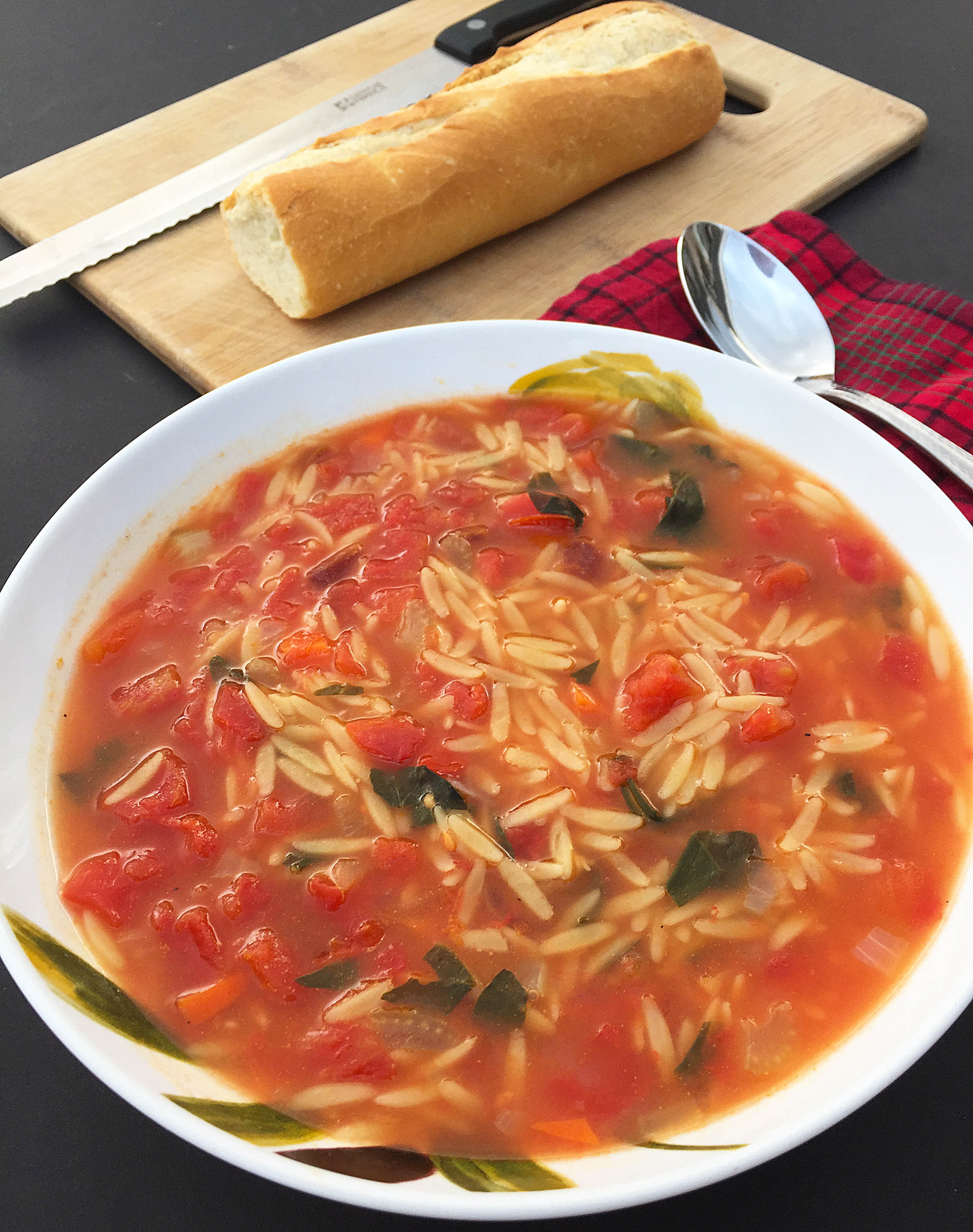 With this recipe, I discovered how much I dig orzo in soup. It only contains 8 ingredients (plus salt & pepper, which don't really count in my book), all of which provide you with lots of nourishment and goodness that help to fight the sniffles that are all too common this time of the year… which is fabulous because no one likes to feel all achy and under the weather during the joyous holiday season. Food as medicine my friends!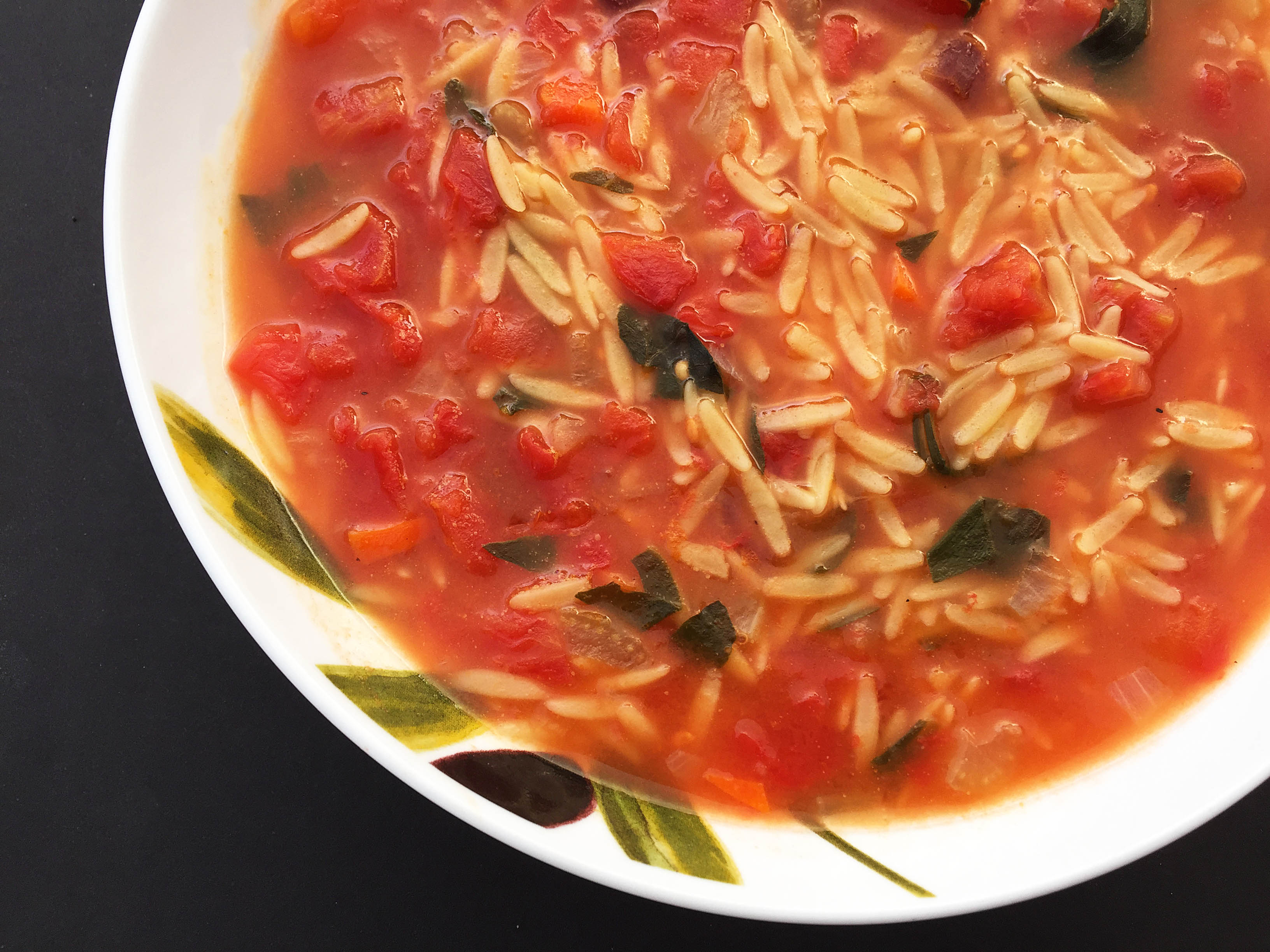 In my household, soup is preferably eaten with some fresh bread – homemade if I'm being an overachiever, but usually Italian or French style bread bought from the bakery section of one of my favorite grocery stores. Oh yes, we like dipping those crusty, delicious carbs into this simple, delicious soup!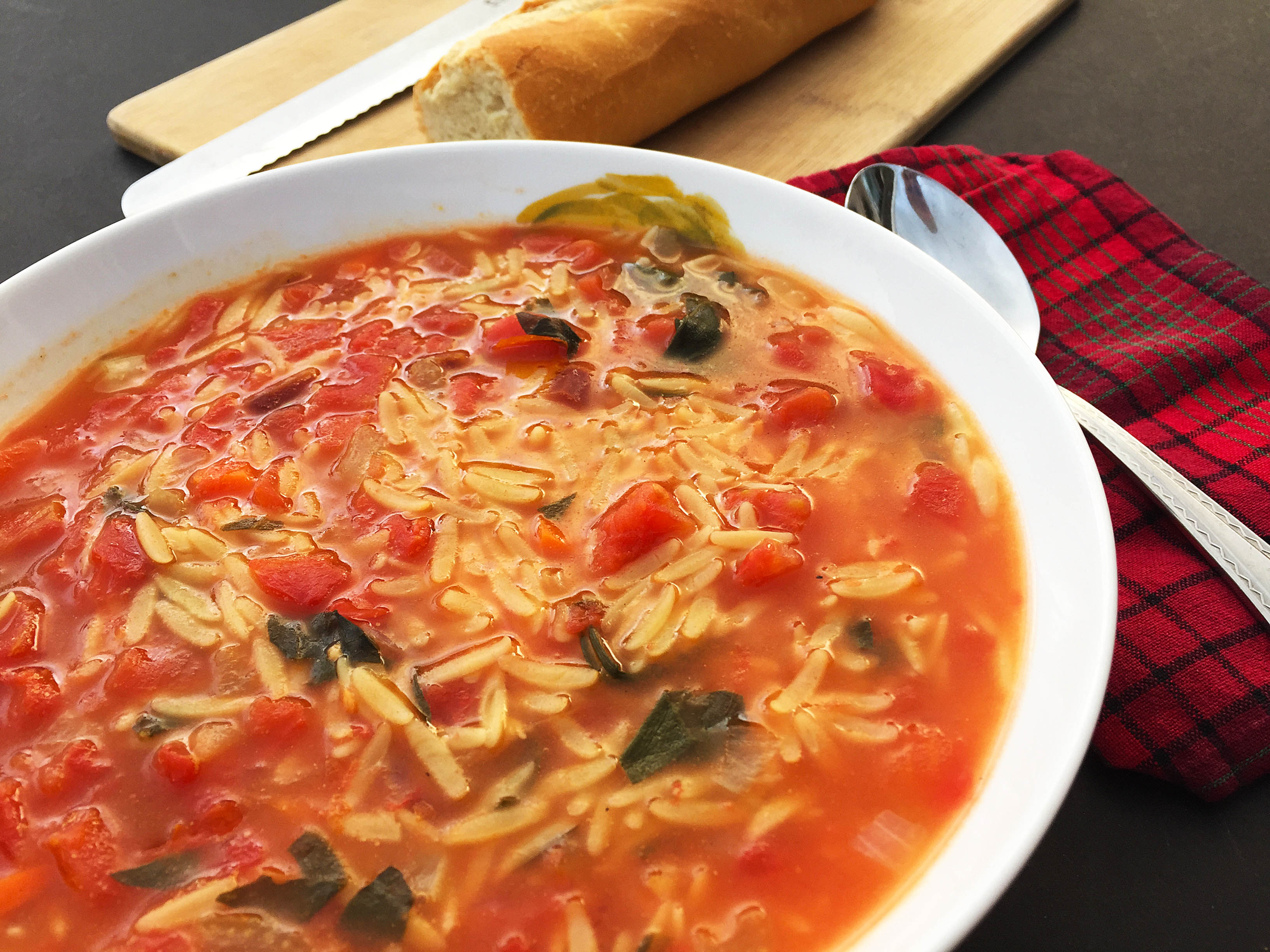 Easy Orzo Vegetable Soup
Author:
Foodie Loves Fitness
Prep time:
Cook time:
Total time:
This healthy, comforting soup is ready in half an hour flat!
Ingredients
8 oz dry orzo pasta (1¼ cup)
6 cups vegetable broth
1-28 oz can diced tomatoes
2 cups fresh spinach, roughly chopped
2 large carrots, peeled and diced
1 celery stalk, diced
½ sweet onion
½ TBSP olive oil
½ TSP salt
¼ TSP pepper
Instructions
Warm the olive oil in a large pot over medium low heat.
Add the minced onion, and cook until lightly browned.
Add in the diced carrot, celery, broth and diced tomatoes. Increase the heat to bring the pot to a boil, then add in the orzo, spinach, salt and pepper.
Cover the pot and reduce the heat to lowly simmer for 15 minutes, or until the orzo is tender. The soup will thicken after it's done cooking, so try to remove from heat when it's still a tad too soupy.
Serve with fresh bread and enjoy!
Notes
*Note that this soup will thicken the longer you leave it. For leftovers, add in some extra vegetable broth as needed before reheating to achieve desired consistency.
Nutrition Information
Serving size:
Per ¼ soup,
Calories:
310,
Fat:
3 g,
Carbohydrates:
61 g,
Fiber:
6 g,
Protein:
10 g
Tell me… Do you have a favorite soup? What was the last bowl of soup that you ate?