Happy Halloween friends!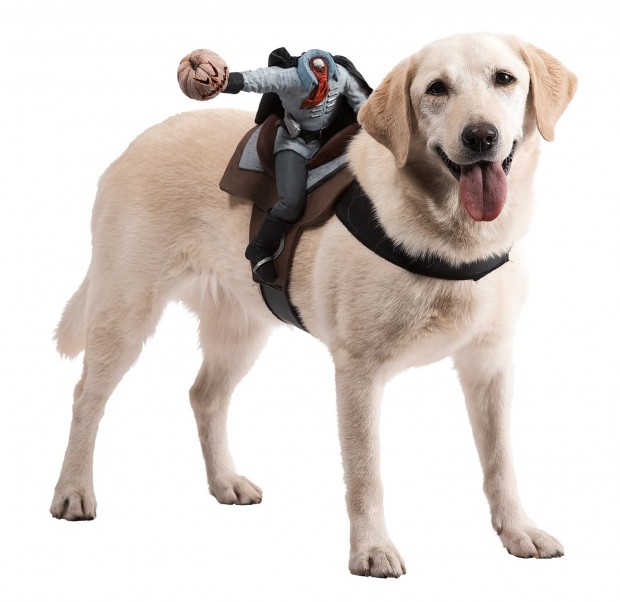 (source)
I SO should have made Harley wear this for the occasion! I don't even attempt Halloween costumes because she hates clothes on her and I do admit that the idea is totally ridiculous, but something like this I might be able to get away with. I'm keeping it in my mind for next year, since she's already a satellite dish as I mentioned in my last post. Ha!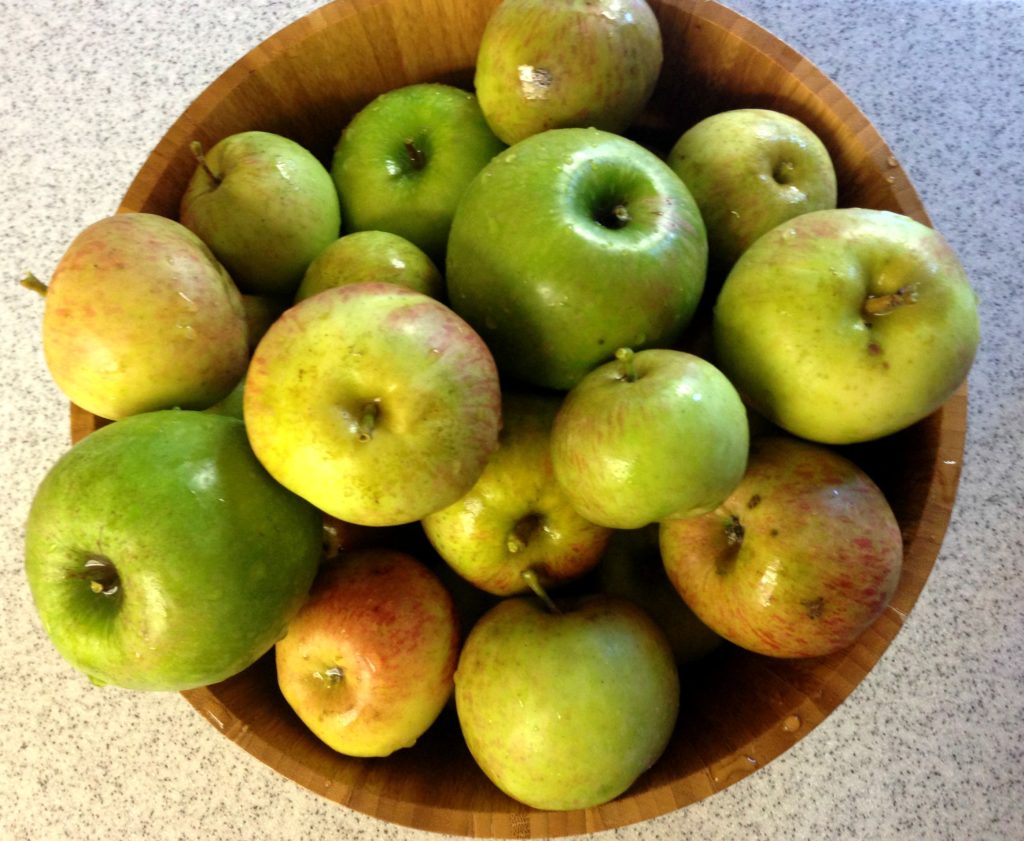 Well, in about 10 days my hubby and I managed to eat all of the apples we picked (and also the 6-8 apples that we already had in the house!). Last night I went off of this recipe from Sarah at Making Thyme for Health to use the last of them to make BBQ tempeh burgers with cheddar + apple & radicchio slaw: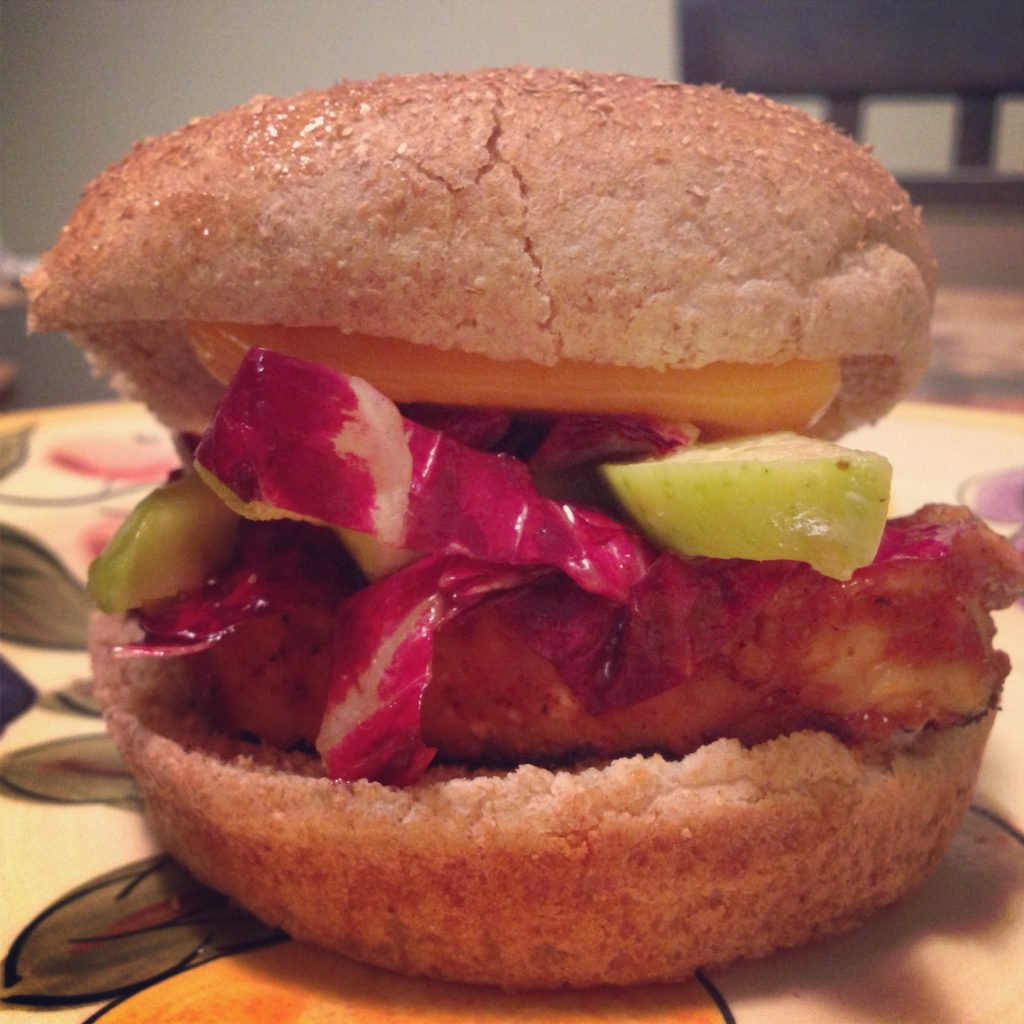 It's safe to say that we're quite apple obsessed this fall. There are a lot of different ways to incorporate apples into your diet. Here's a look at my current favorite ways to eat the fruit:
Paired with Nut Butter – It only makes sense that I'd combine one food obsession with another right?
Almond butter […and banana and Kashi cereal] :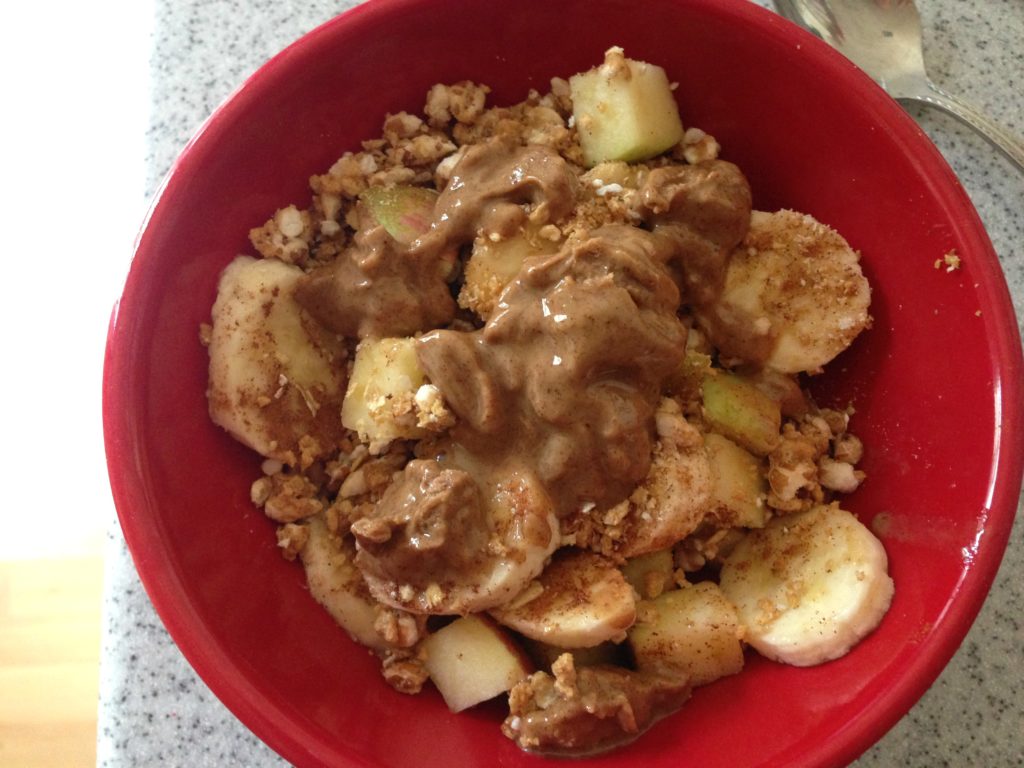 Peanut butter & cinnamon: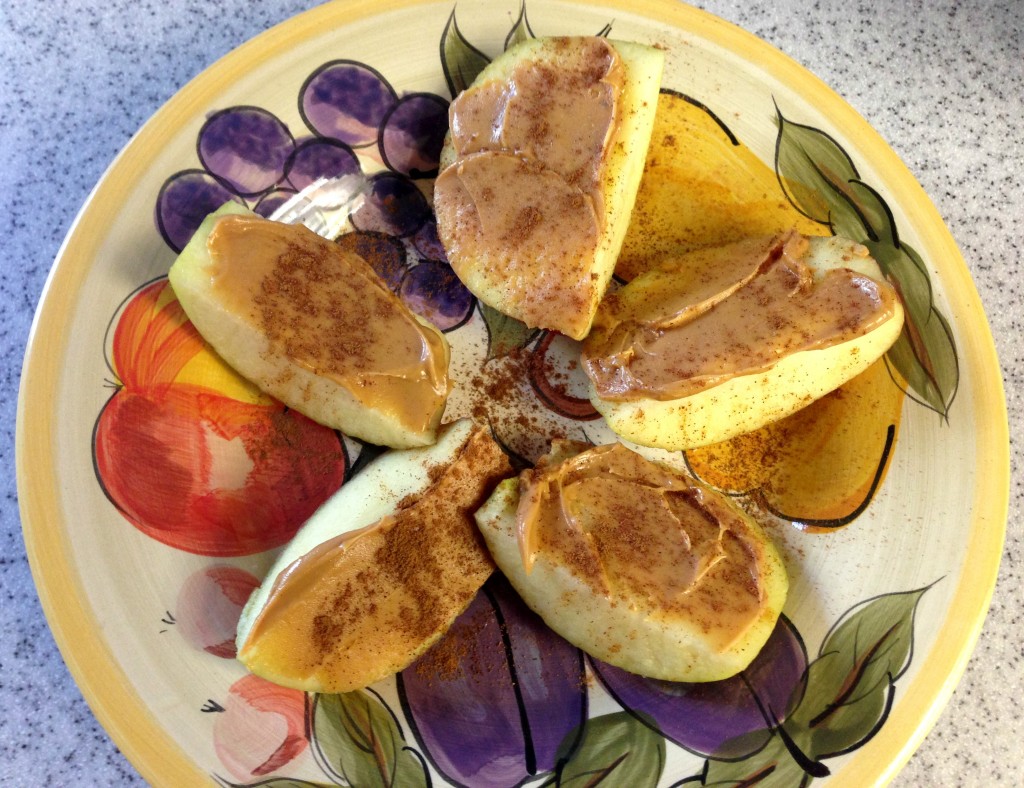 And the newest addition, cashew butter [& banana & more Kashi cereal]: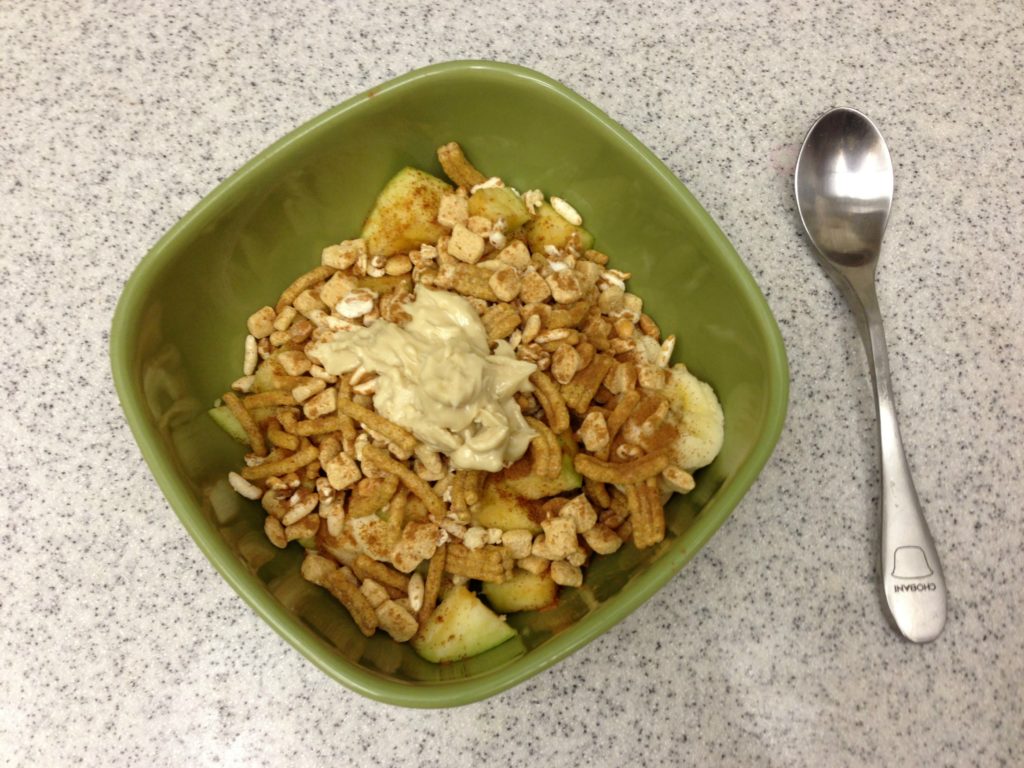 In oatmeal – I love adding chopped apples to with my oatmeal and letting them cook together. The apples get all tender and hot, and it reminds me of apple pie – only healthy, and in the morning for breakfast! This particular meal also had slivered honey almonds & a chopped up honey apple raisin muffin: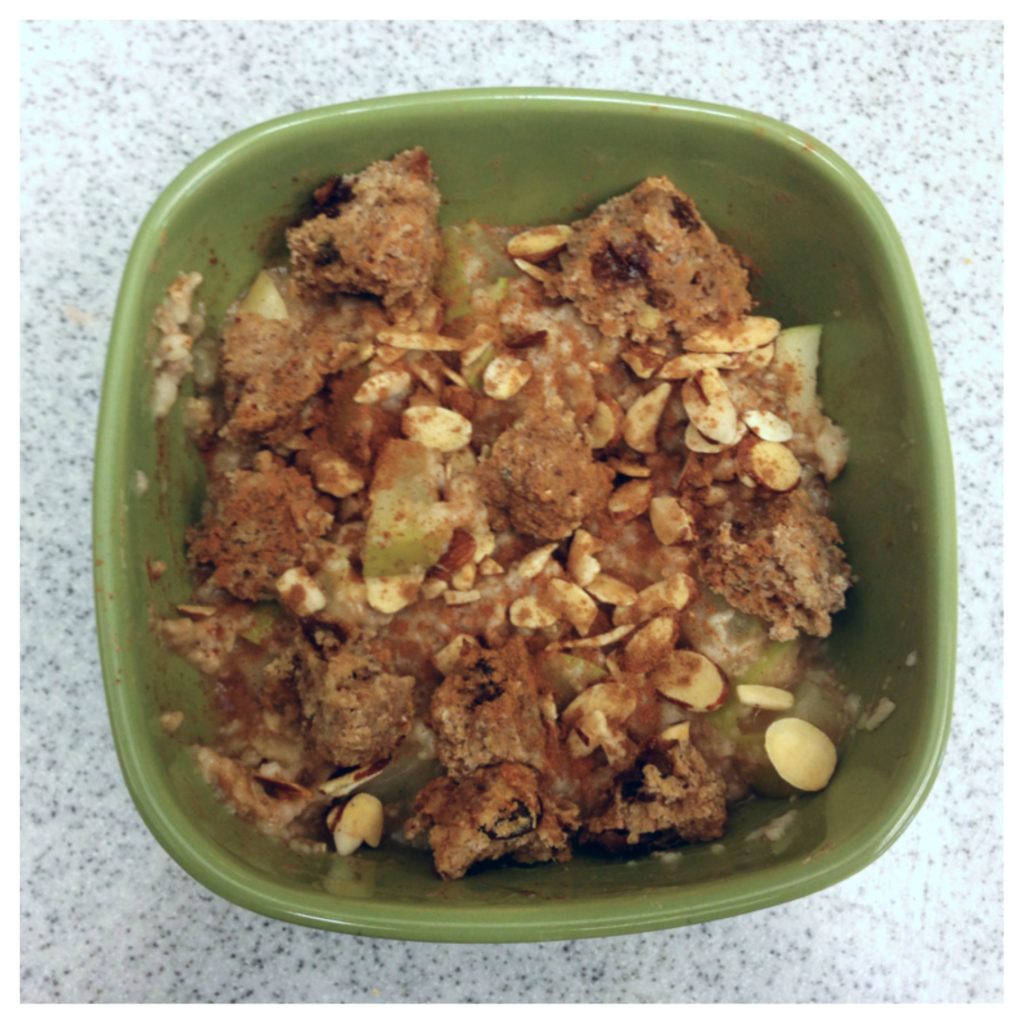 Topping sweet potatoes – I first got the idea to top sweet potatoes with warm apples after seeing it in this post from Oh My Veggies. It just sounded like an obvious brilliant pairing that I hadn't thought of yet, and it turned out to be just that. I simply sautéed chopped apple with a bit of butter + honey + cinnamon, and topped a cooked sweet potato with the apple mixture. Delish!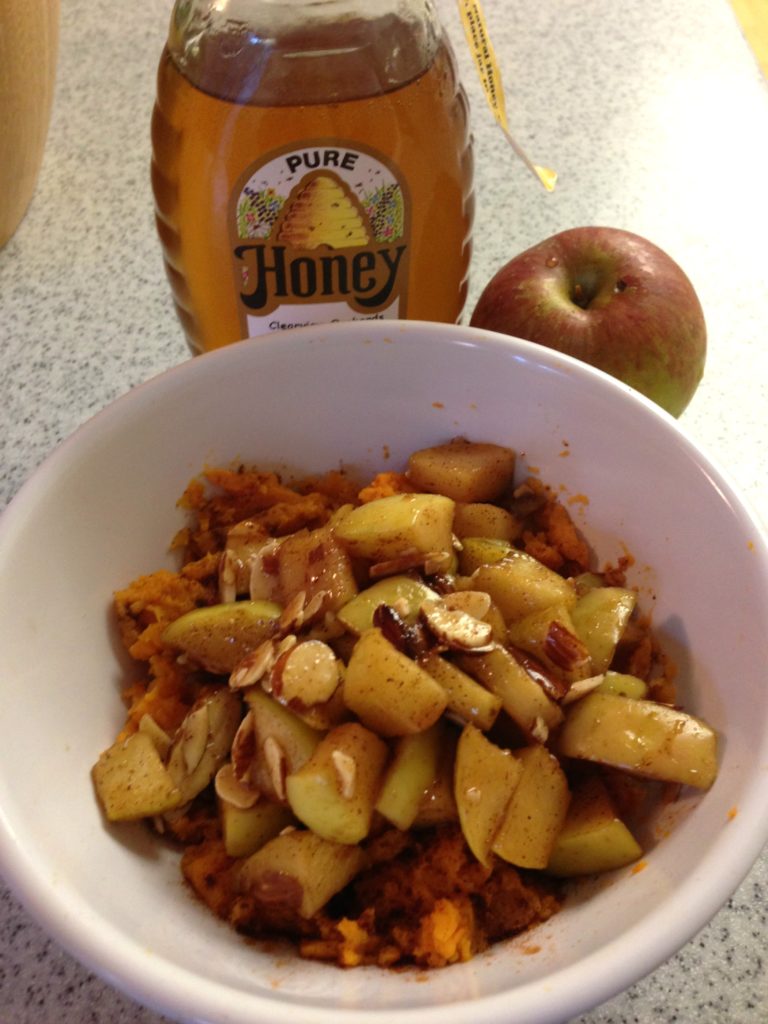 Apple Chips – These are insanely easy to make and a perfect healthy late-night snack. I just thinly slice the apple, place them on a baking sheet coated with baking spray, sprinkle a brown sugar/cinnamon mixture on top, and pop them in the oven to bake until lightly crispy.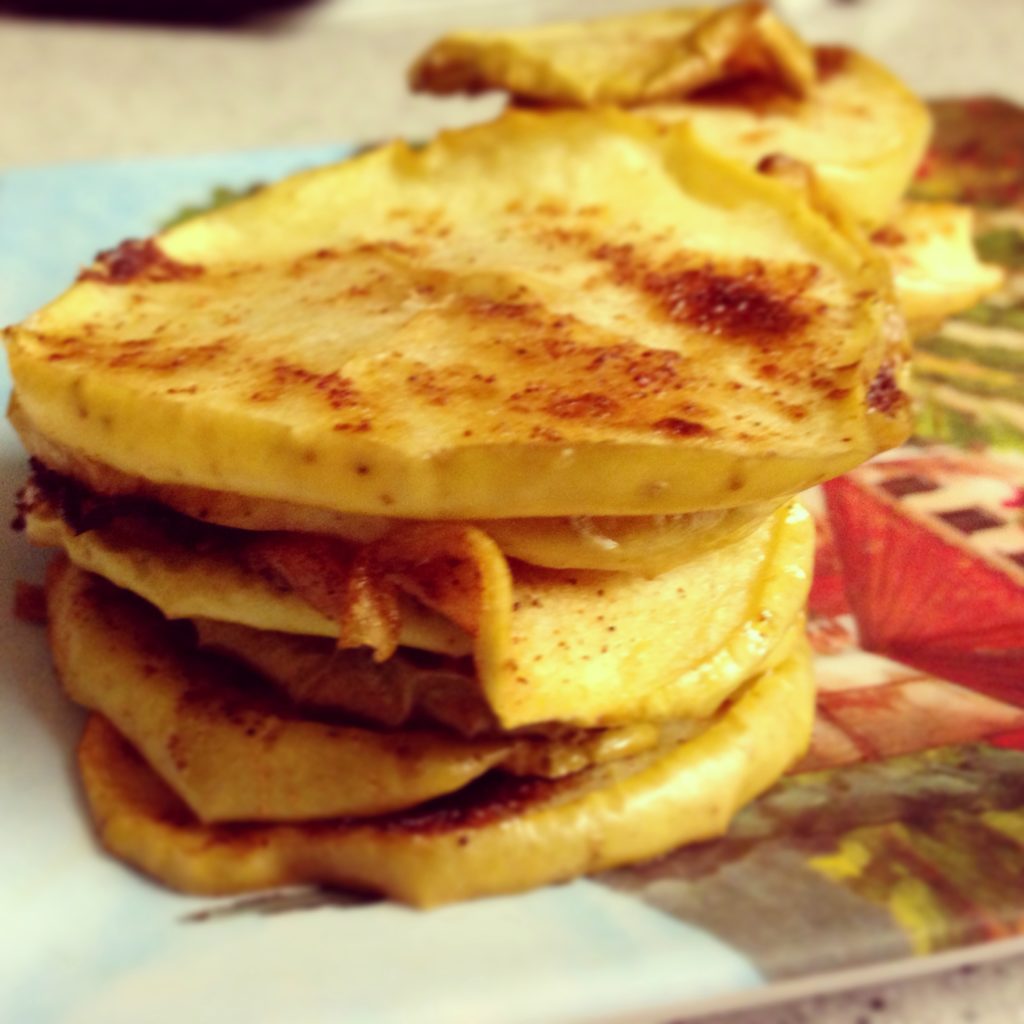 Do you like apples? If so, what's your favorite way to eat them?