Hi friends!
Hope you all had a great weekend. I'm off from my PR job today for Columbus Day, so YAY for 3-day weekends! I'll be spending my extra day off doing blogging and health coaching work instead, running some errands, cleaning, going for a hike at our nearby favorite park, and taking my Batpuppy to the vet (just for an annual thing)…
Backing it up to the beginning of the weekend, I kicked off my post-work Friday with a trip to the Del Mar dog beach on another 90 degree day: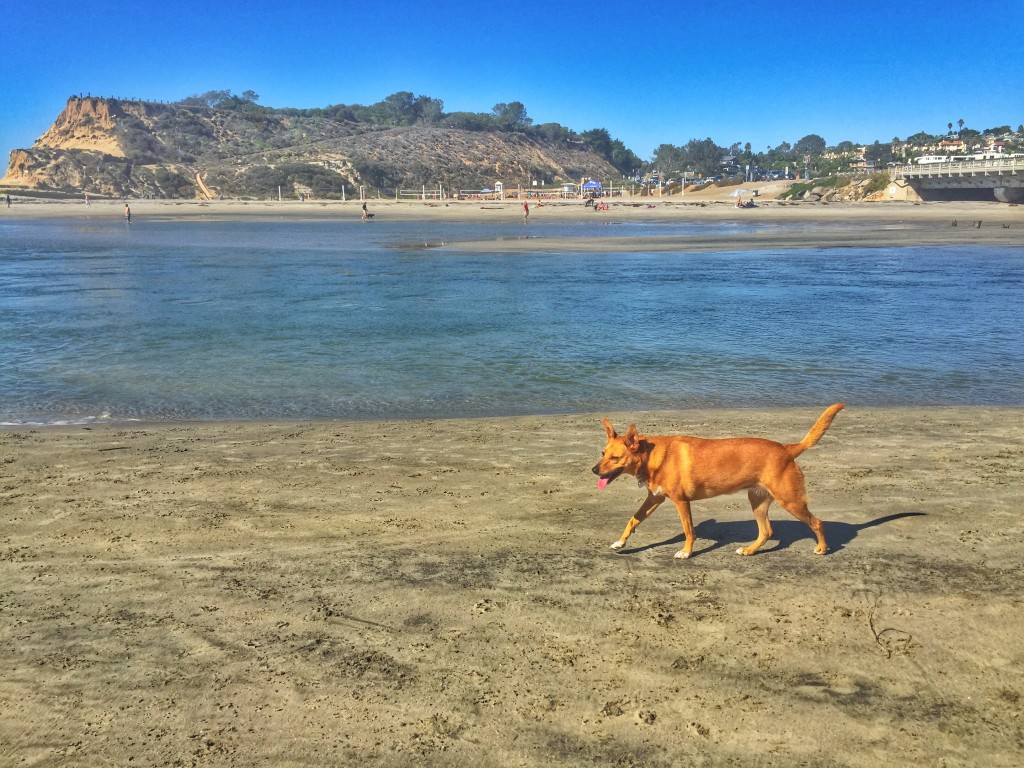 I love it at the dog beach, it's so beautiful and such a happy place!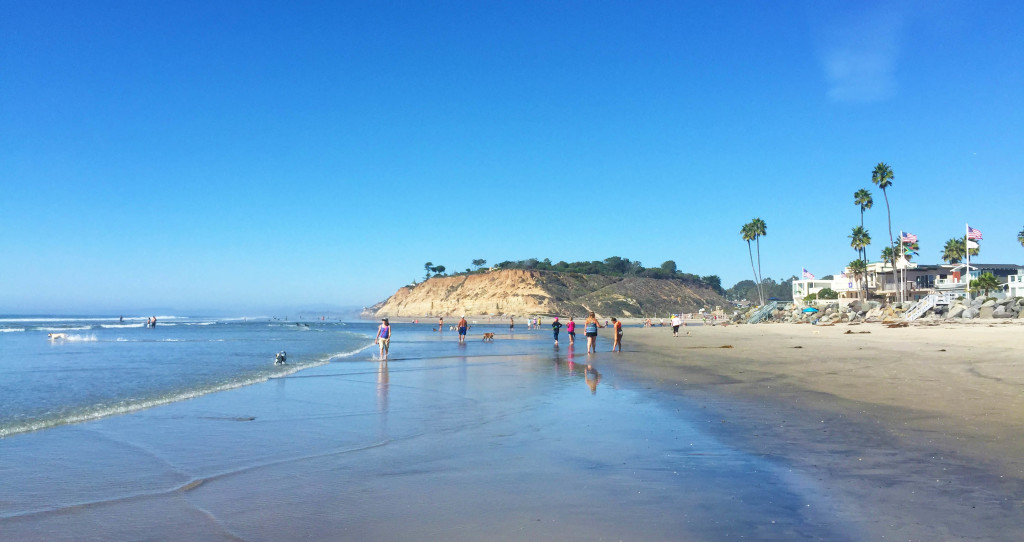 We hadn't been to the dog beach since the beginning of the summer because during peak beach months, dogs are only allowed on one section of the beach on their leashes. My dog is a maniac and doesn't like to be constrained by a leash on the beach, so we don't even bother going during the summer (which kind of stinks), but I'm happy to have the option to take her there from now until June!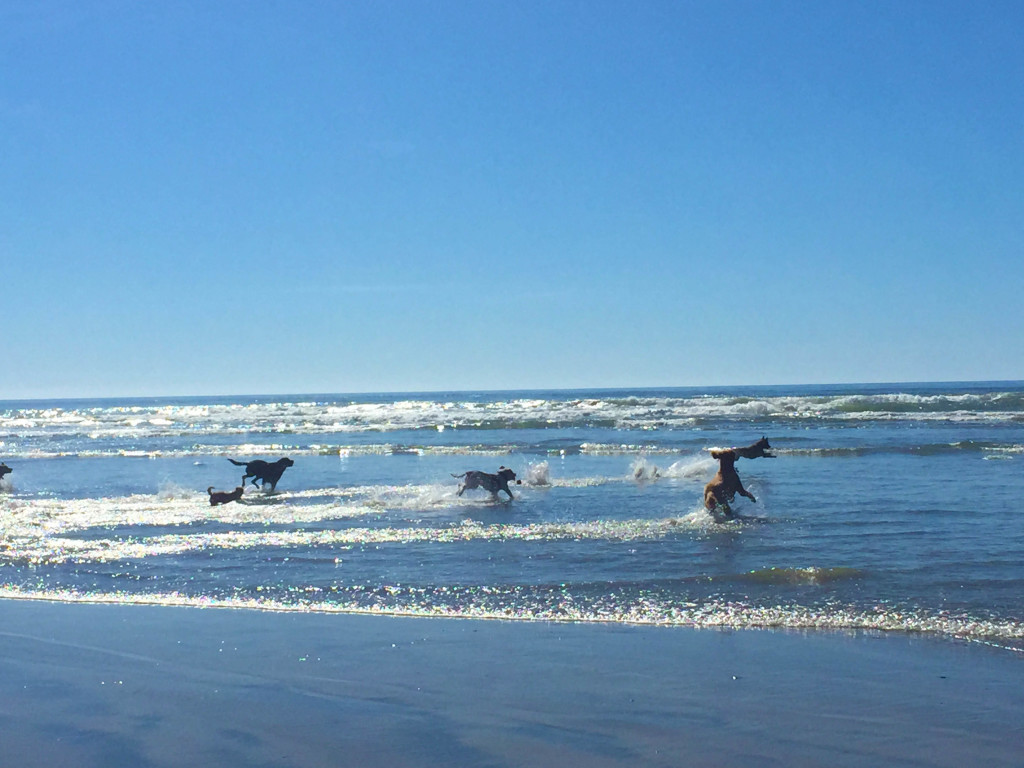 As you can see, there were some happy swimming pups there on Friday!
That night, A and I went out for a glass of wine and some eats before he had Marine Corps work all weekend. I had this salad with goat cheese croquettes that was so yummy…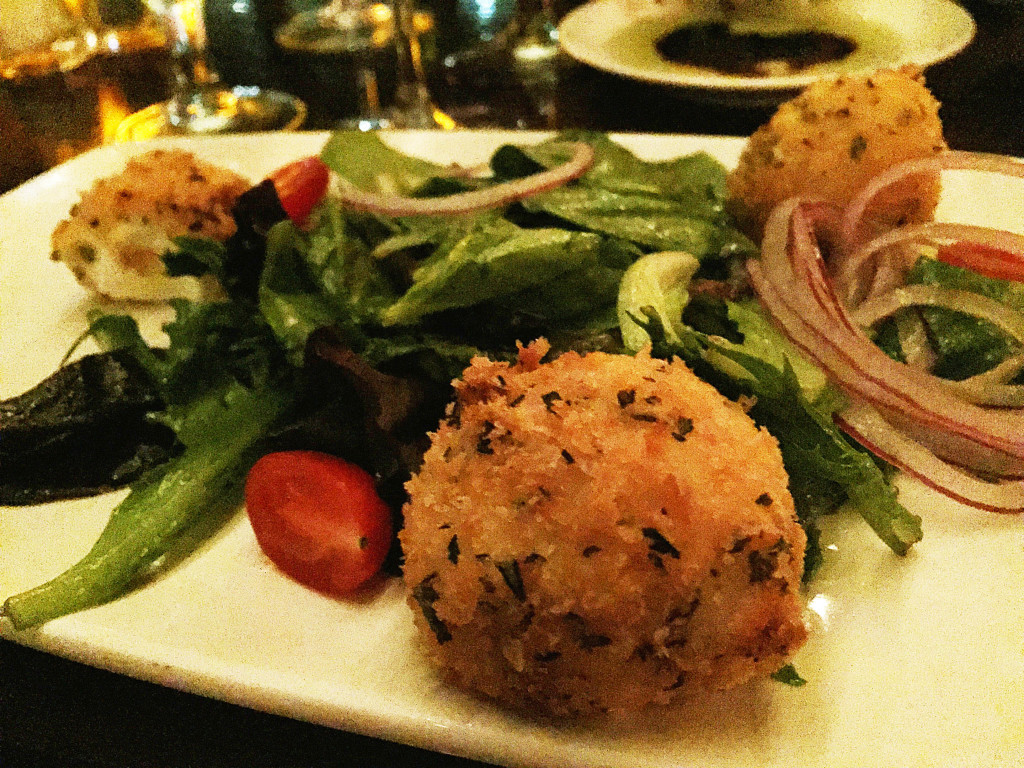 Note to self: Make goat cheese croquettes soon! 
Saturday morning I went to my 90-minute rock 'n roll yoga class for the first time in awhile, and it was awesome! I left very sweaty with a happy heart.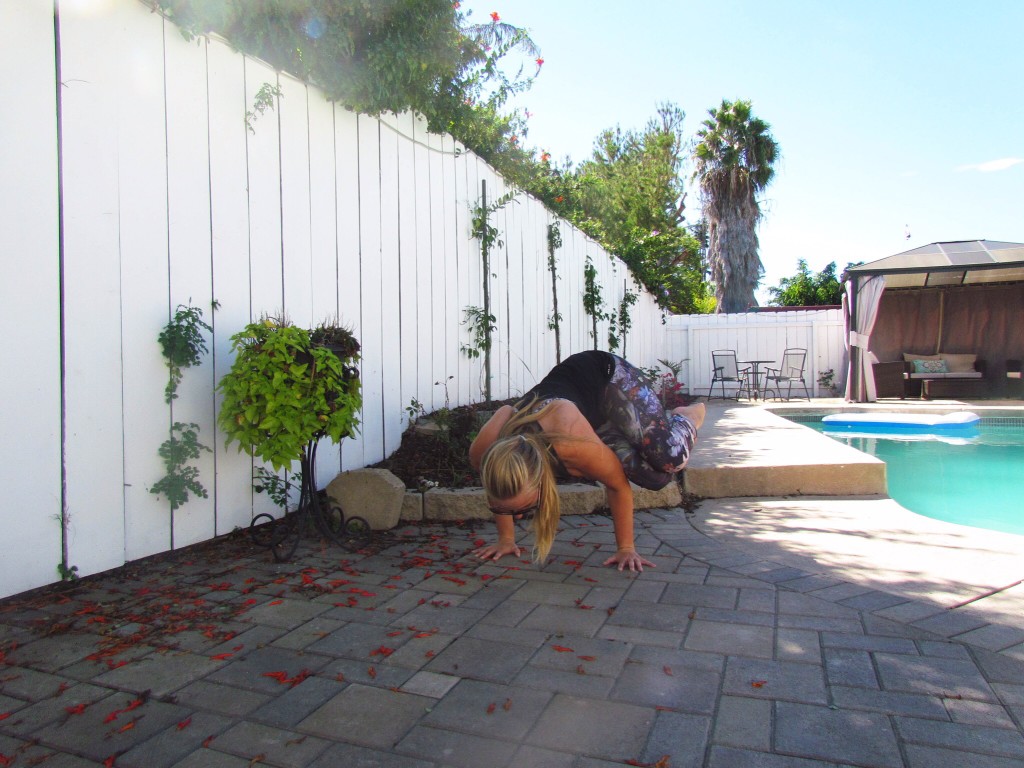 Saturday night I went out for drinks to celebrate my friend Leanne's birthday. I enjoyed a few Moscow Mules, which I have developed a newfound love for this year. Anyone else love those copper mugs?!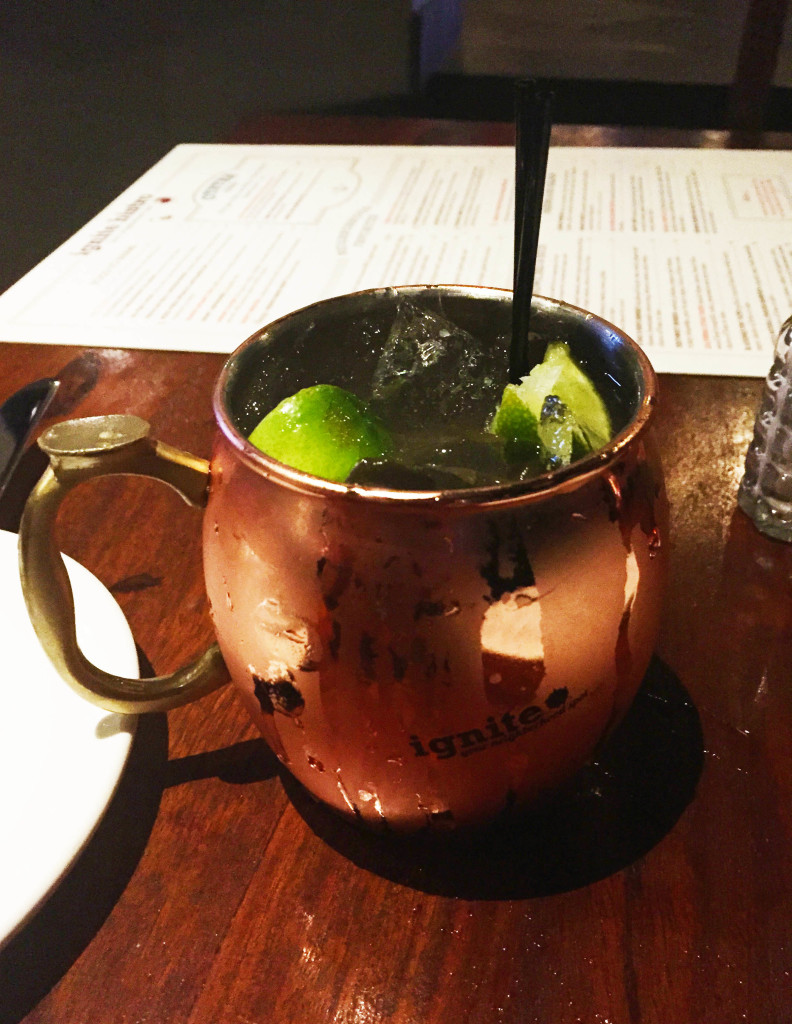 As any good friend would, I brought the birthday girl a sweet treat from a local pie place: a Magic Bar.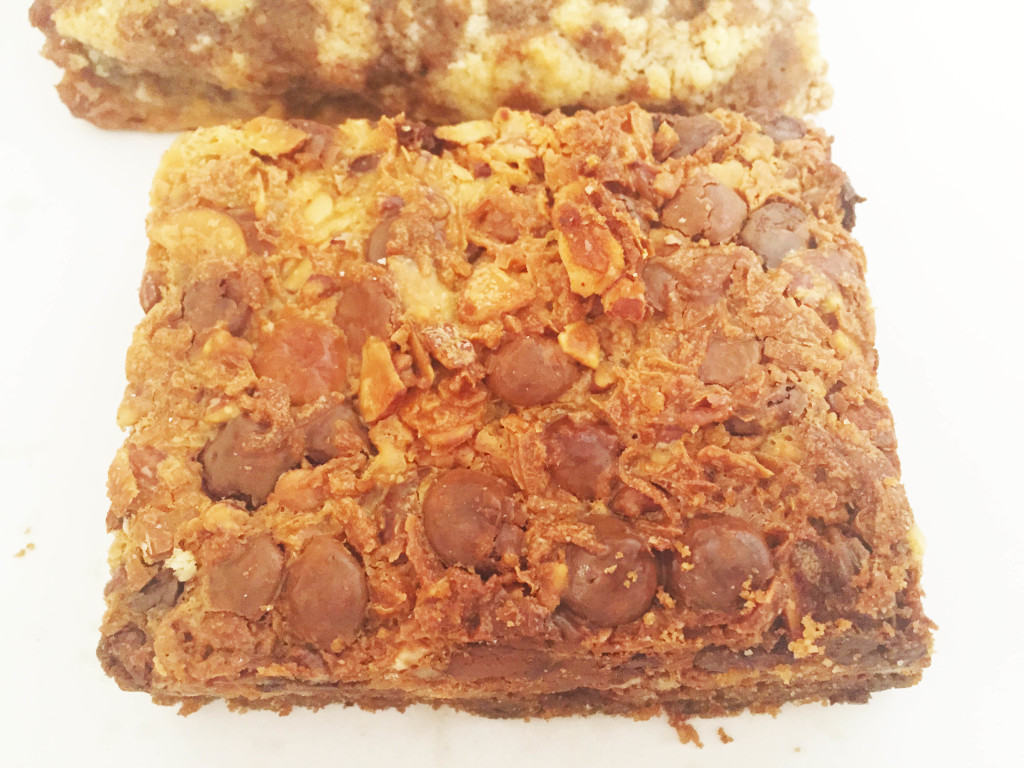 I couldn't help nabbing myself an apple bar to try as well, and mmm, it was delicious! It was like apple pie in brownie form.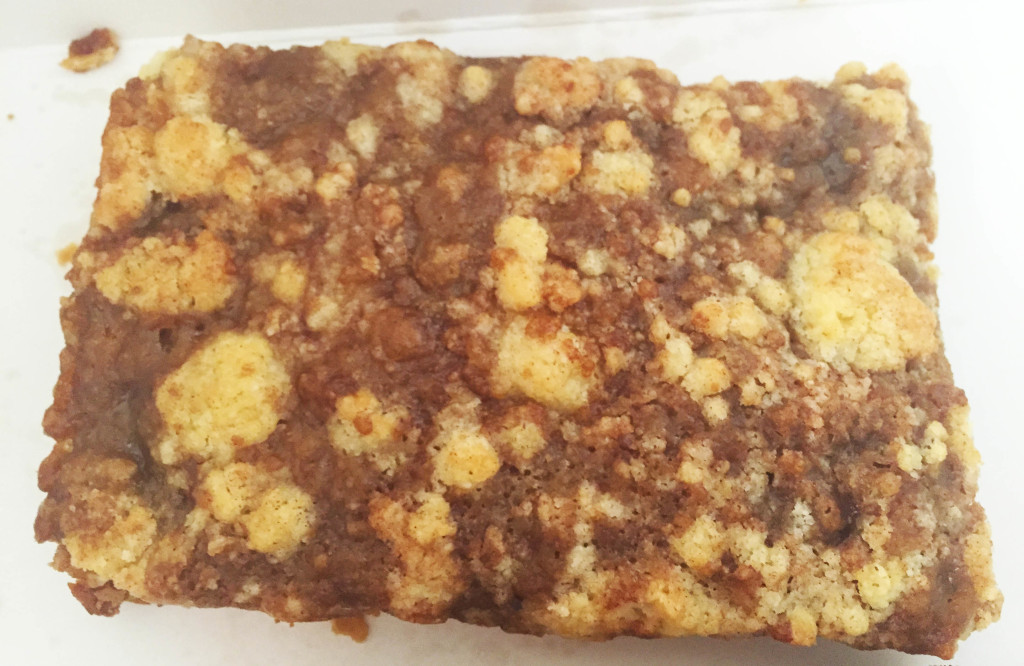 Other good food finds of the weekend included basil infused olive oil and fig balsamic vinegar, which I nabbed after discovering a local place called North County Olive Oils next to the pie shop. I absolutely love flavored oils to dress up salads and dishes!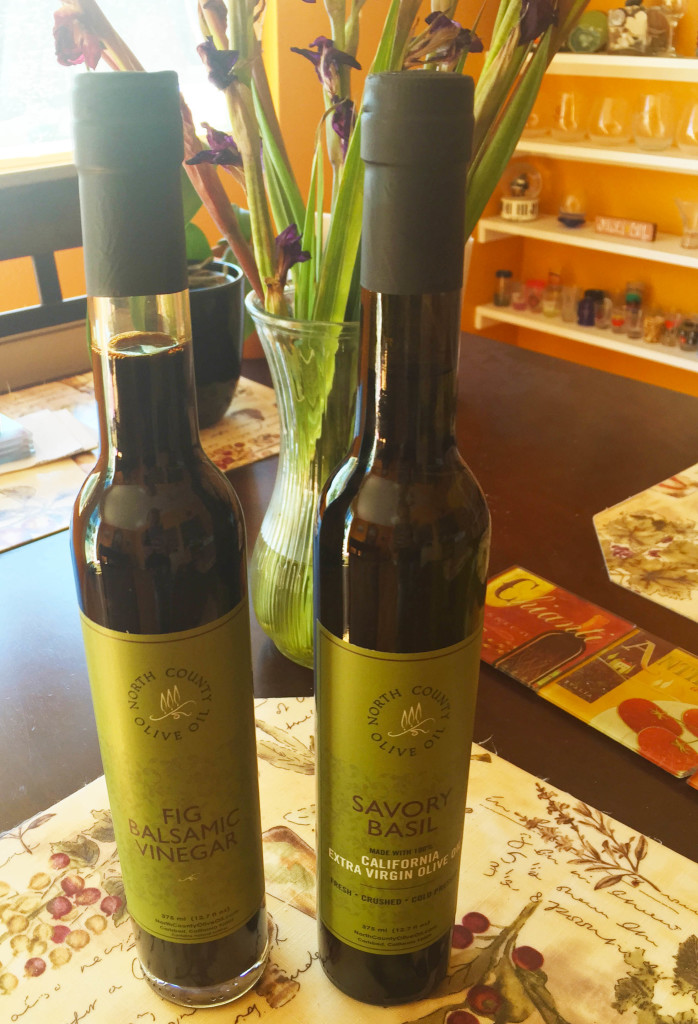 I also found a tub of everything bagel mix at a nearby bagel store, which I got excited about. Have you guys ever seen it before?!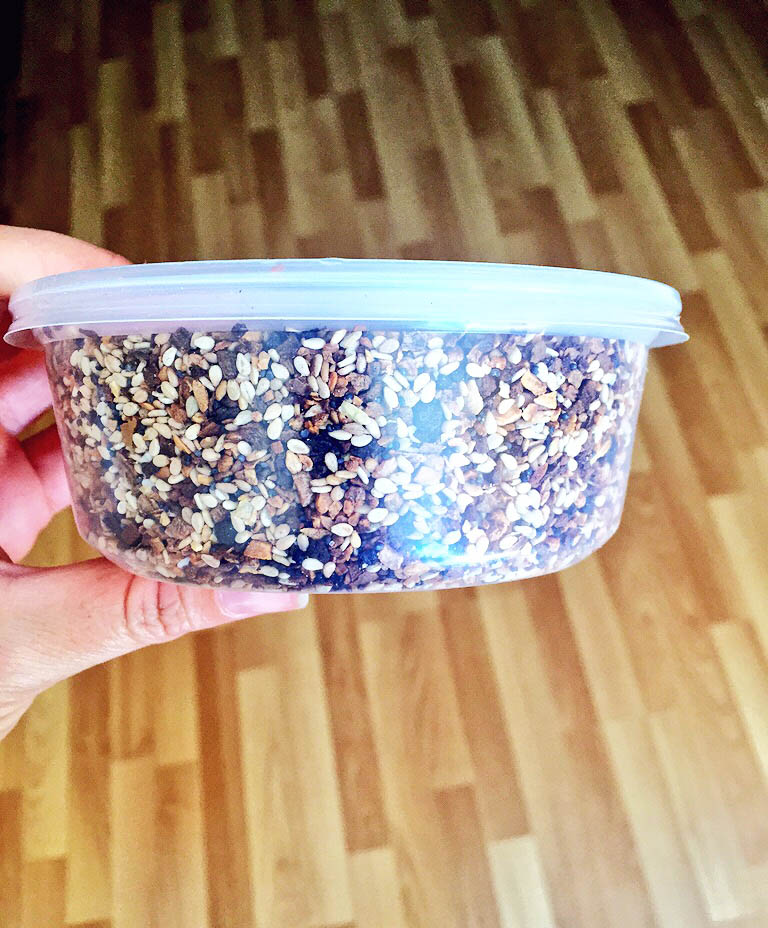 I think I might start putting it on meals on a daily basis, but I started off by trying it with Ashley's Everything Spinach Chickpea Dip. So good!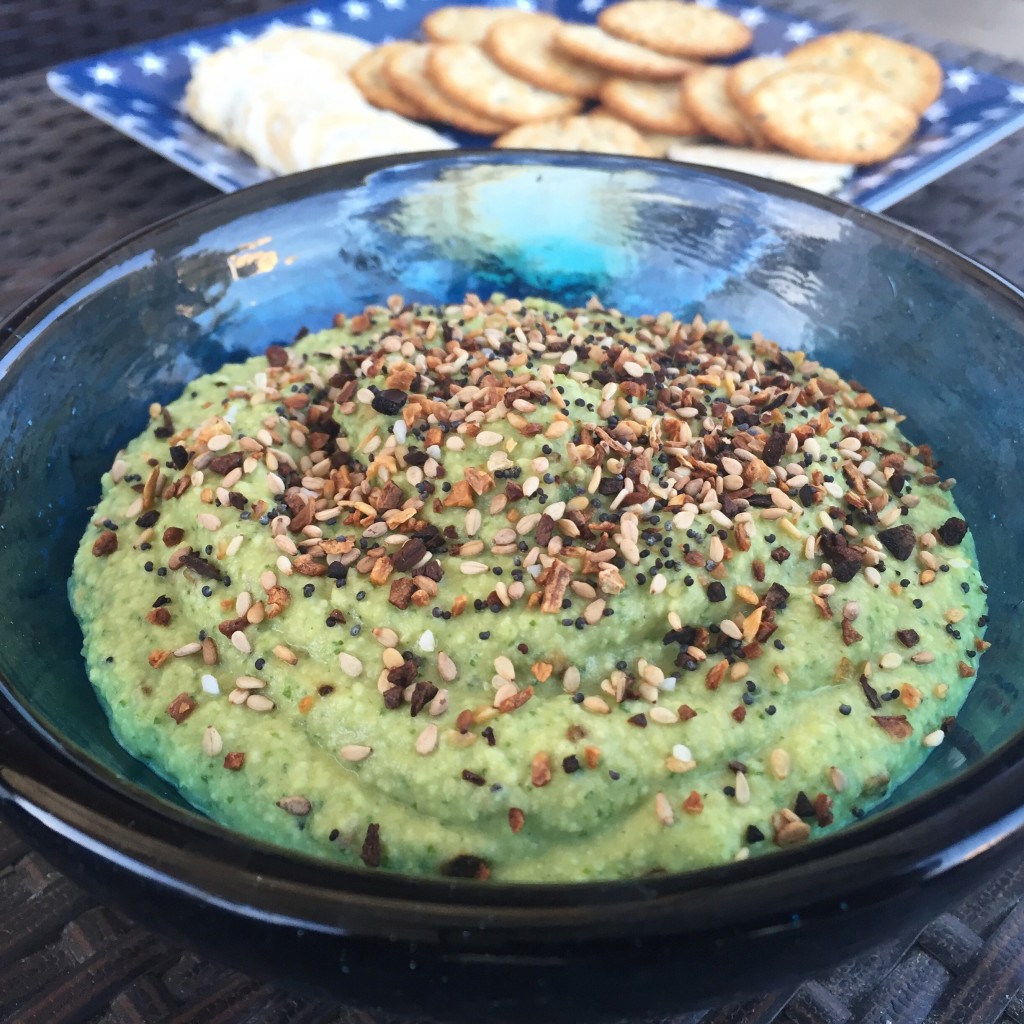 In other random weekend news, check out my pepper plant! I've watched this pepper grow from a tiny little guy, and now I have several other little peppers budding. Having an herb & veggie garden is so much fun for a foodie!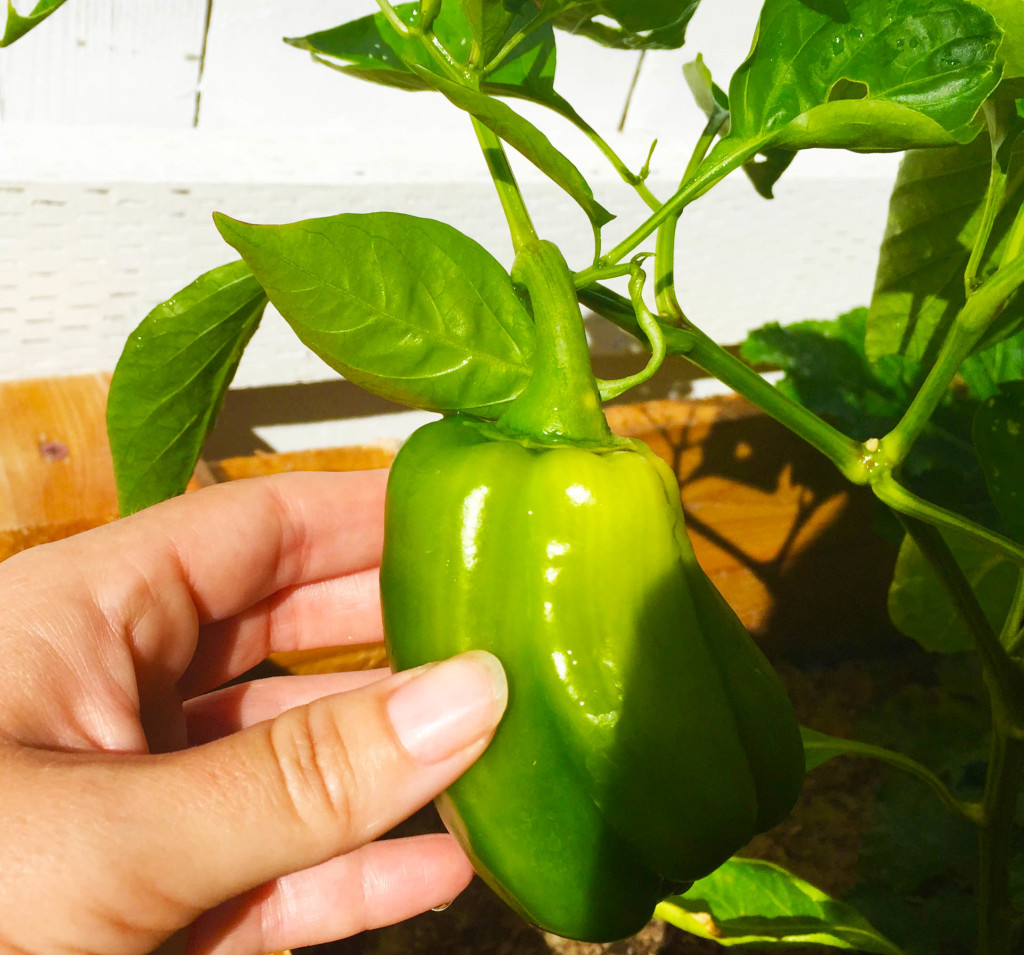 Other weekend eats included these strawberry & Nutella banana protein pancakes (chocolate hazelnut craving satisfied!)…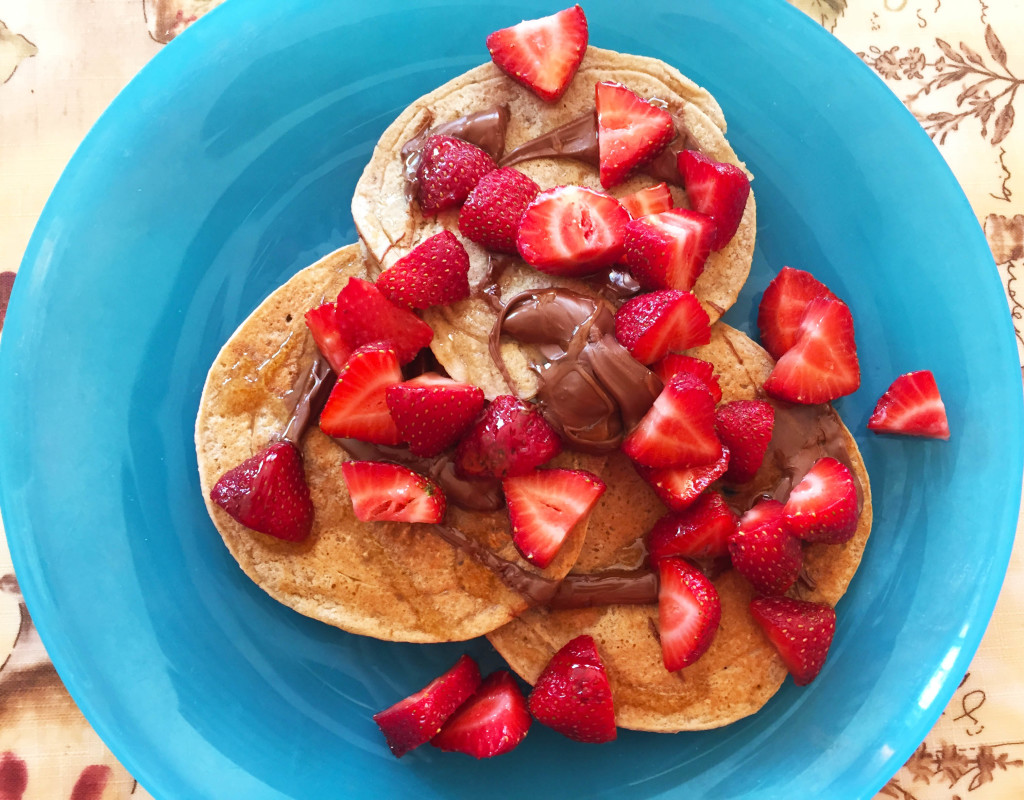 …and this smoothie deliciousness: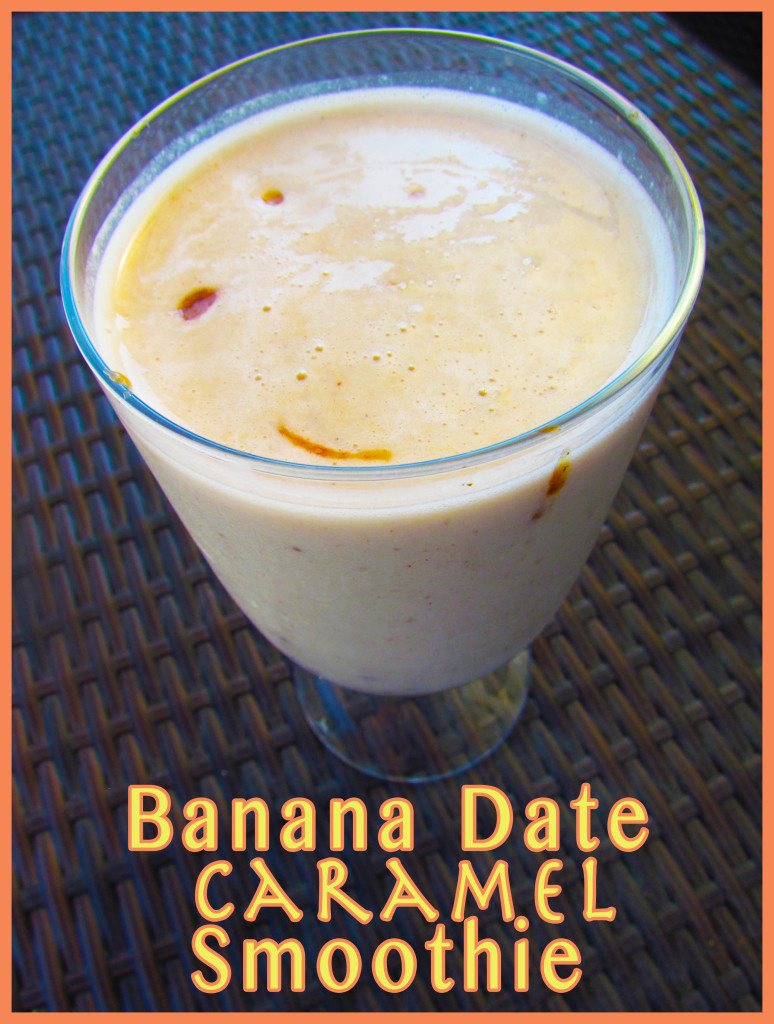 Print This