Happy weekend everyone!
I'm looking forward to a few days being home with my hubby. Last week he was away training for the Marine Corps Reserves, and then I left for Vegas for my work trip before he got back last weekend, so this weekend we're excited to get some time together. On our agenda is finishing up our bathroom revamp, repainting part of the exterior of our house, and also having some fun outdoors and relaxing. Any fun plans for your weekend?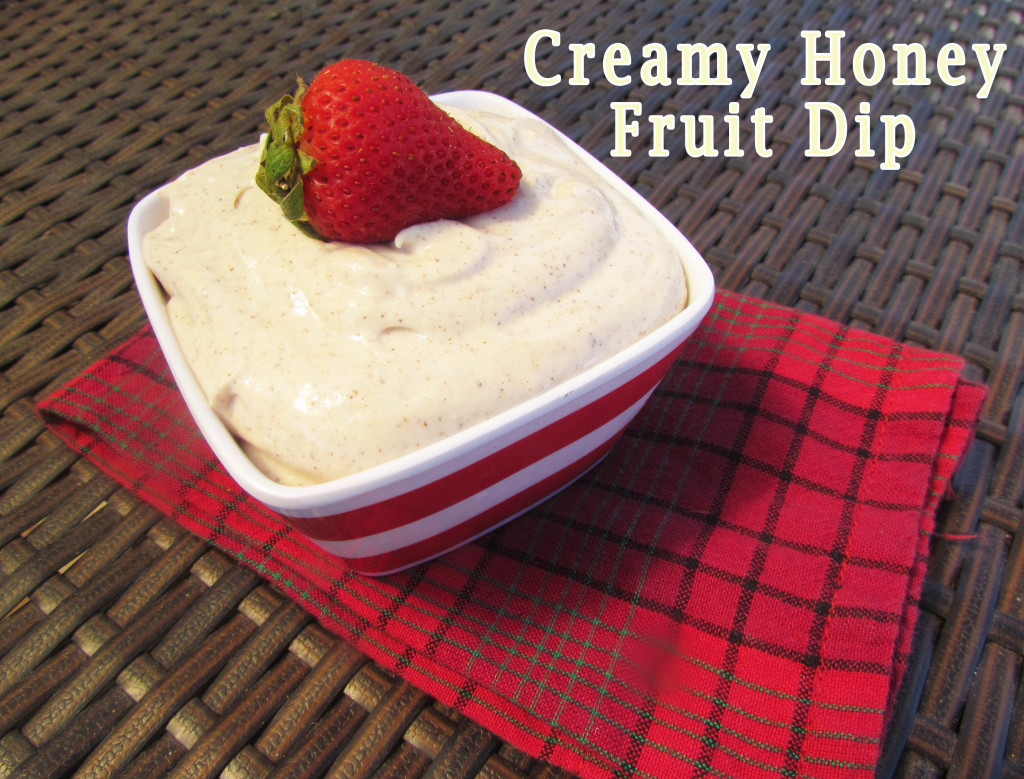 Speaking of weekends, last Friday night I got together with my friend Tiffany for a wine night. We see each other pretty often, but usually we make workout dates, so it was nice to chill, talk, drink wine, and munch on snacks together (and not be sweating while I was with her for once!). For our wine night I whipped up a few healthy dessert-like snacks. I made almond butter date truffles and came up with this 5-ingredient honey fruit dip, which I served with fresh pineapple and strawberries.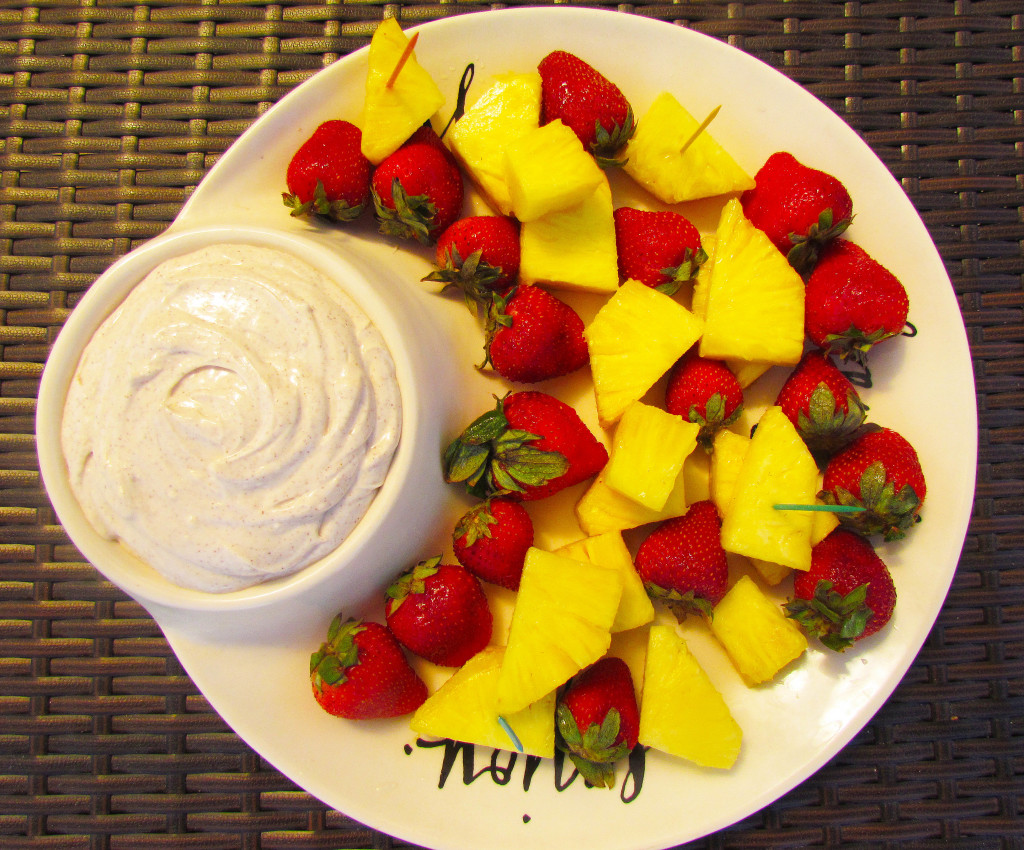 Print This