Meet my new favorite place to go hiking: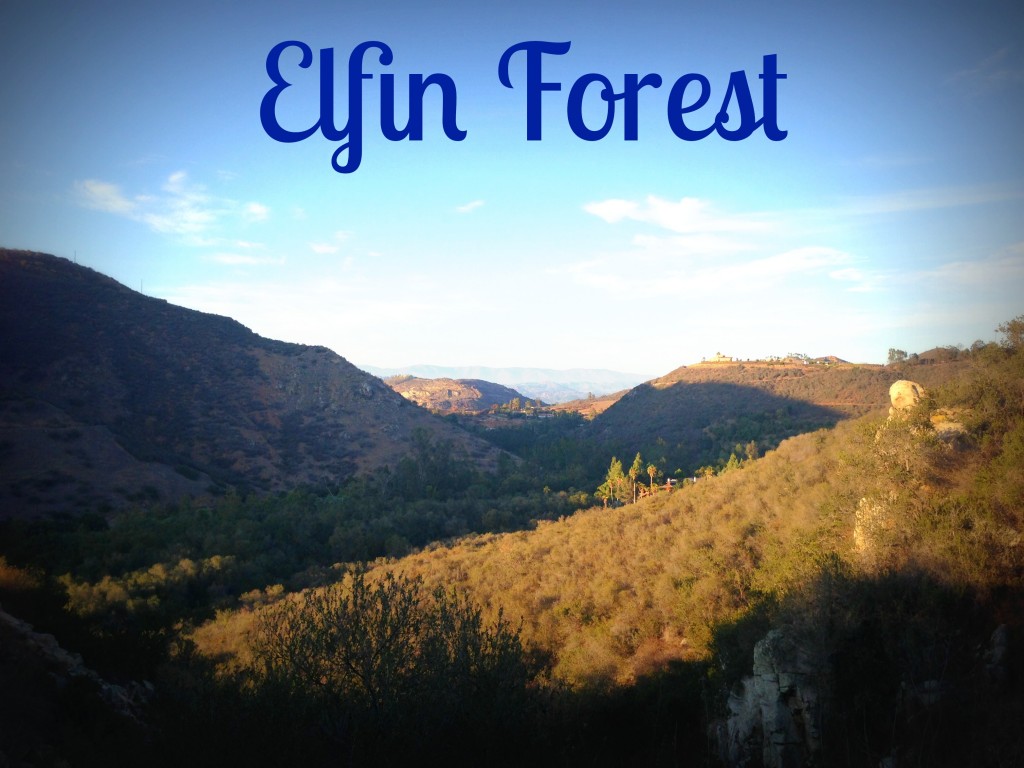 When I moved back to San Diego County a few months ago, it was funny because although I was back in a general area that I had lived in before, I'm 45 minutes north from where I had lived prior. It has been like learning the ins and outs of a whole new place, although the area is familiar.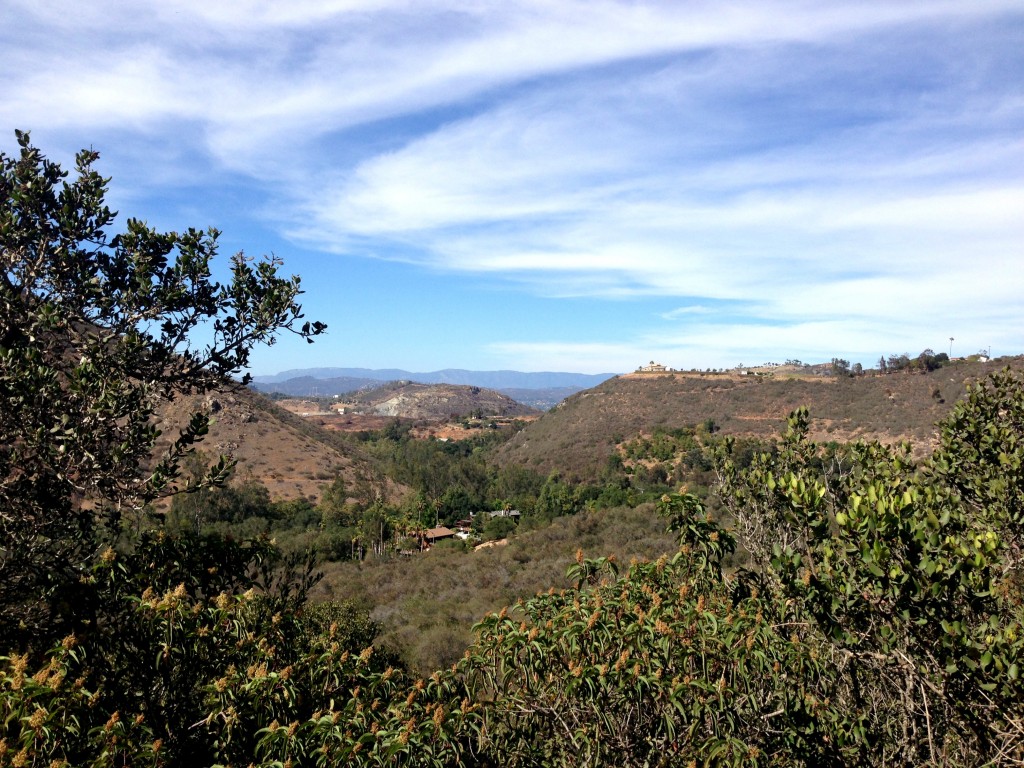 One of the first things I started searching for in my new area was new favorite hiking spots. After all, hiking is one of my favorite things to do. It's not only a way that I get exercise and exercise my dog, it's also a meditative practice for me. It's a way that I process things and clear my head. Often, I start off a hike with a dilemma or just something that I'm contemplating, and by the time I get back in my car, I've resolved it.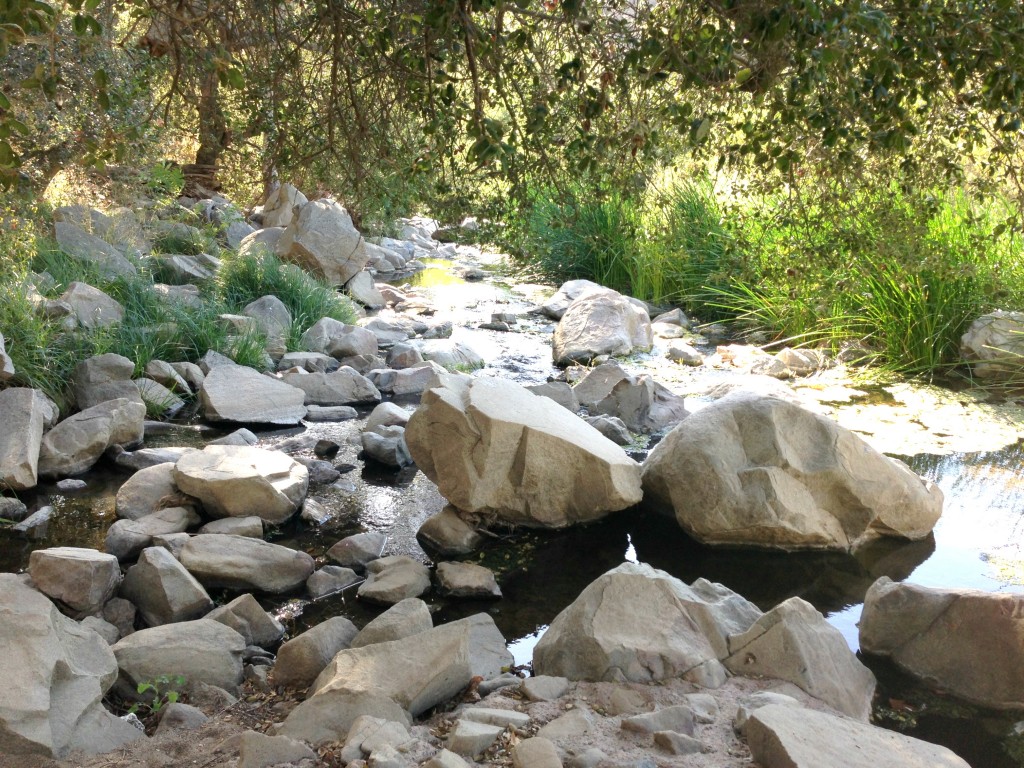 Escondido's Elfin Forest Recreational Reserve has become one of the areas that I frequently hike around, and it's no doubt my favorite spot that I've found nearby thus far. I've gone with my hubby and brought my cousin hiking there once as well, but usually it's just Harley girl and me hitting the trails.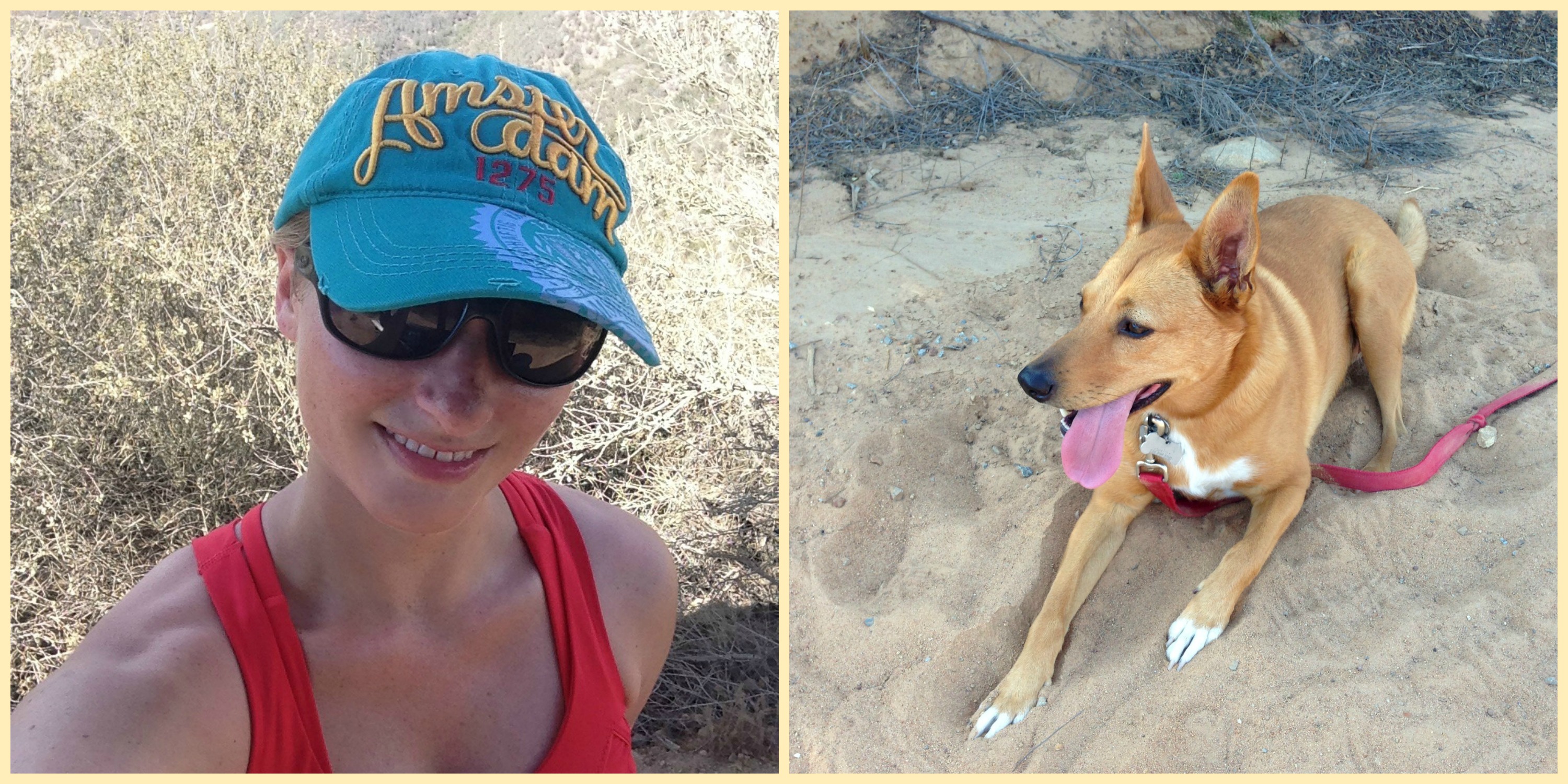 Harley's a pretty hilarious hiker. She gets super excited with every man, woman, child, and animal she sees. She runs around like a maniac. Sometimes she lays down in the shade to cool off for a second whenever she possibly can, but most often she's a ball of energy. Seen below, she's climbing up rocks to get to a piece of pizza crust that someone left behind.
Side note: Who eats pizza while they're hiking?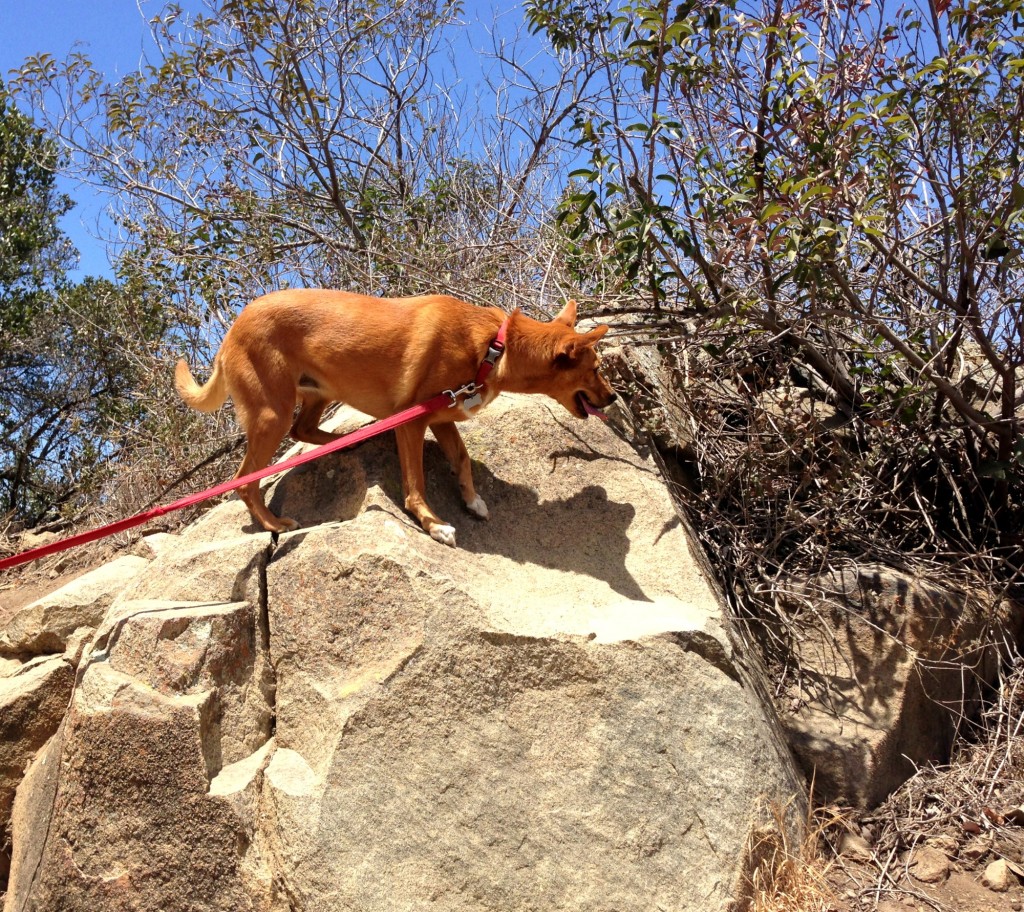 It has become a ritual for hiking to be my workout of the day on mostly every Friday afternoon/evening. I find it to be a great way to kick off the weekend on a healthy and relaxing note.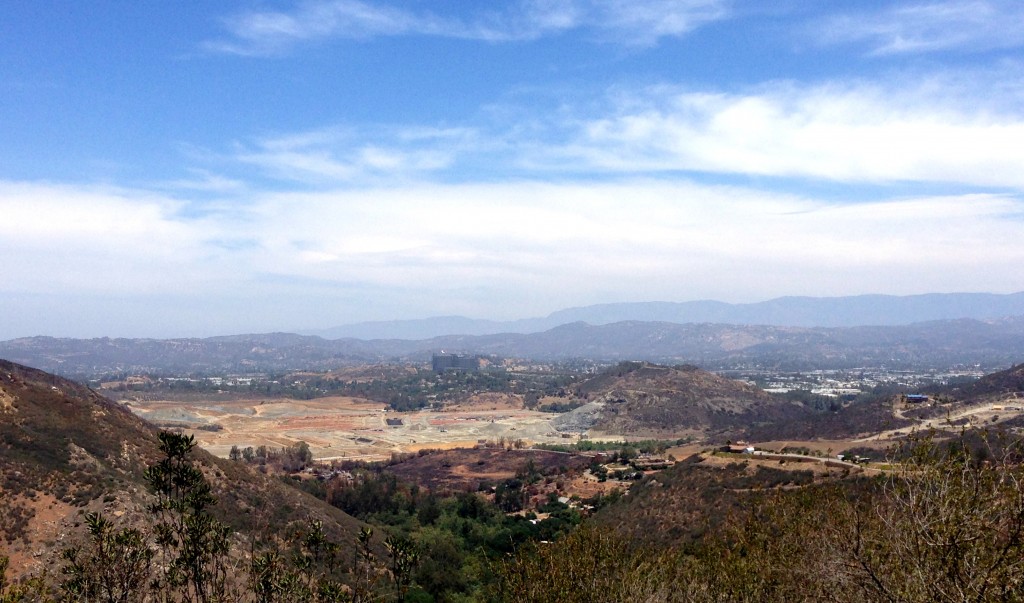 The Elfin Forest Reserve is operated by a municipal water district, because the area has a huge dam and reservoir that services residents in the area, holding 8 BILLION gallons of water. The reservoir is no joke right?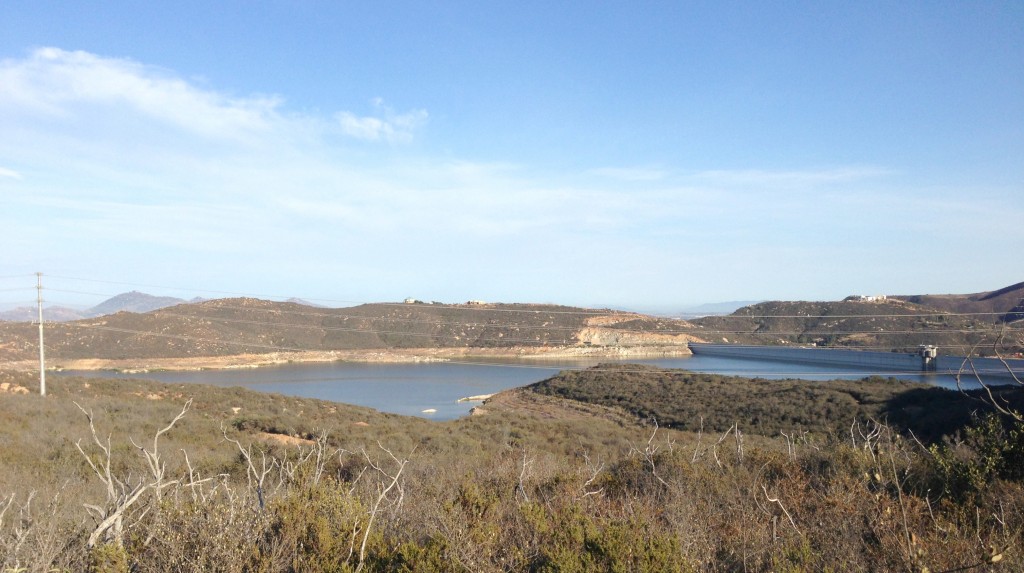 Elfin Forest has lots of different hikes to choose from, but to get to any of them, you first hike up the Way Up Trail (about 1.5 miles of hiking). After you get to the height of that and are in sight of the dam, there are a bunch of different ways that you can hike. Some of them are short trails that link up to other short trails, and others are longer ones. For instance, there's an Equine Incline Loop Trail that's 2.6 miles around. I honestly don't pay too much attention to the signs, and usually just hike around in whatever direction I feel like, or whichever way Harley ventures to if she's running around in front of me.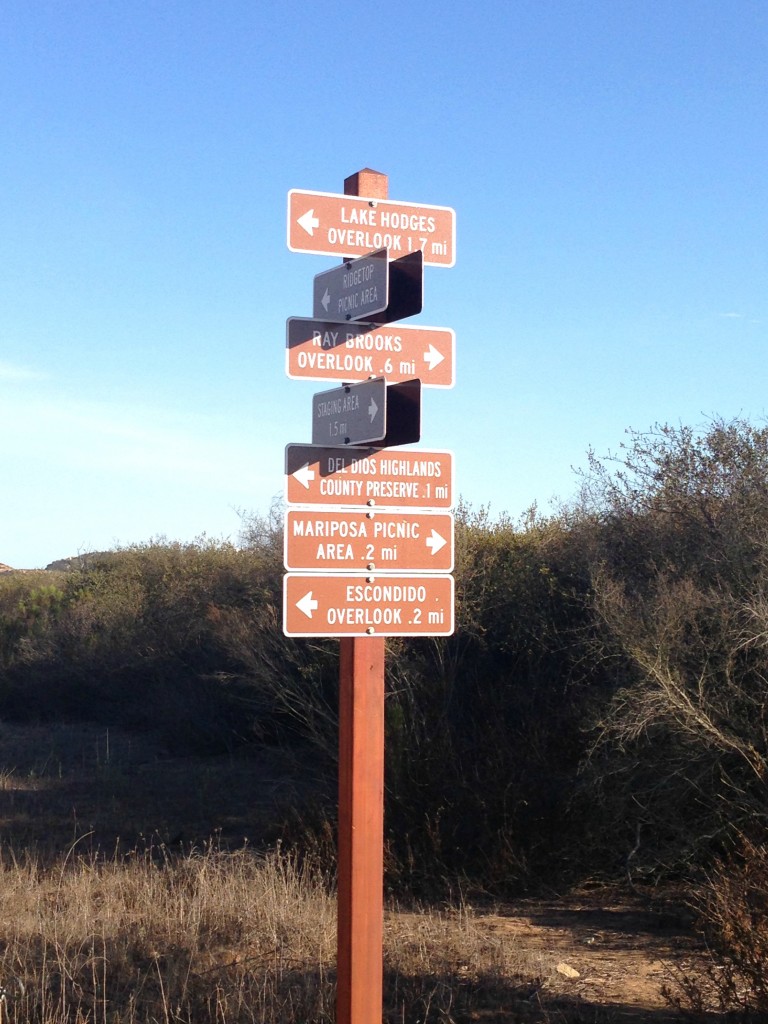 Speaking of Harley running around loose, the park allows dogs off the leash during the week once you get up towards the top of the Way Up Trail….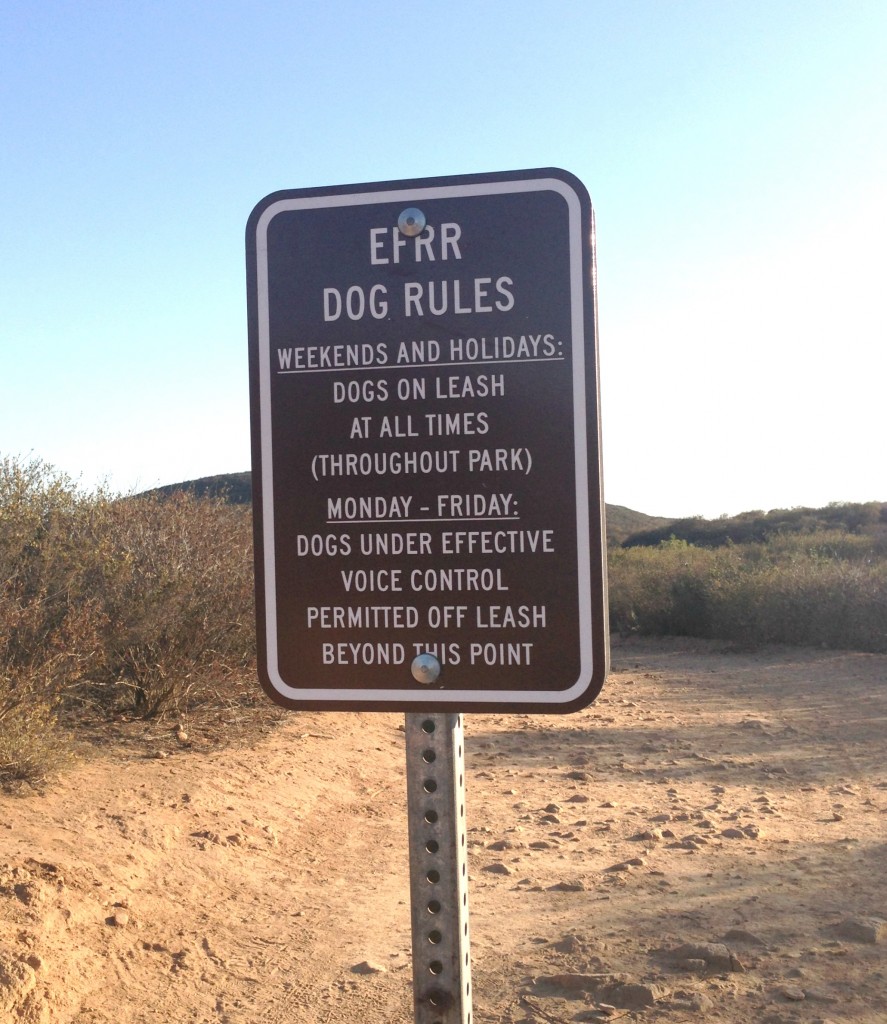 Whether Harley is under "effective voice control" as specified is quite debatable – she's more under selective hearing voice control – but I always let her off the leash to run free. She's pretty good with staying close to me without me saying much at all, unless there's another dog, in which case she totally disregards me and does what she wants. What can I say, she has a mind of her own!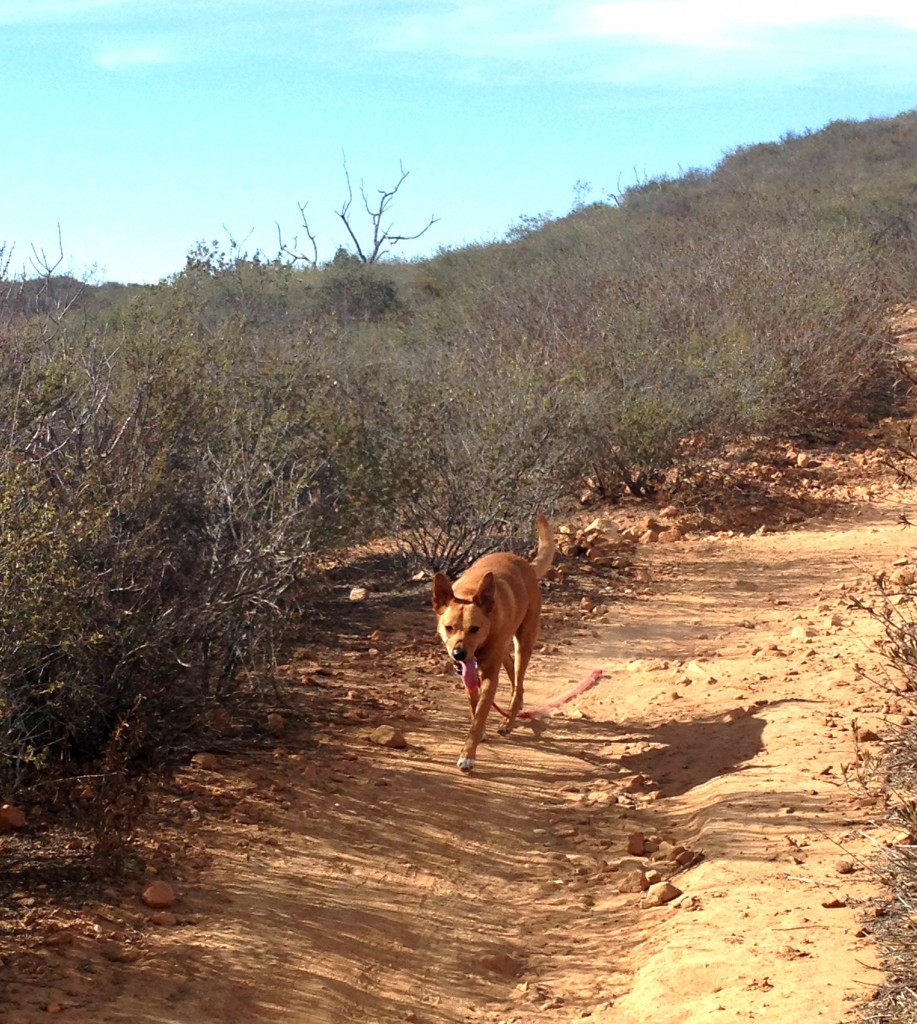 In all honesty, if we're hiking somewhere and there aren't a lot of people around, I let Harley off her leash regardless if it's allowed or not, but it's nice that the park officially gives your permission to do so. She's a curious, energetic pup – she likes to run, then stop, then explore and sniff, then lay down for a sec, then turn around and see how close I am, then sprint again – and it's a lot easier to hike without having her on a leash.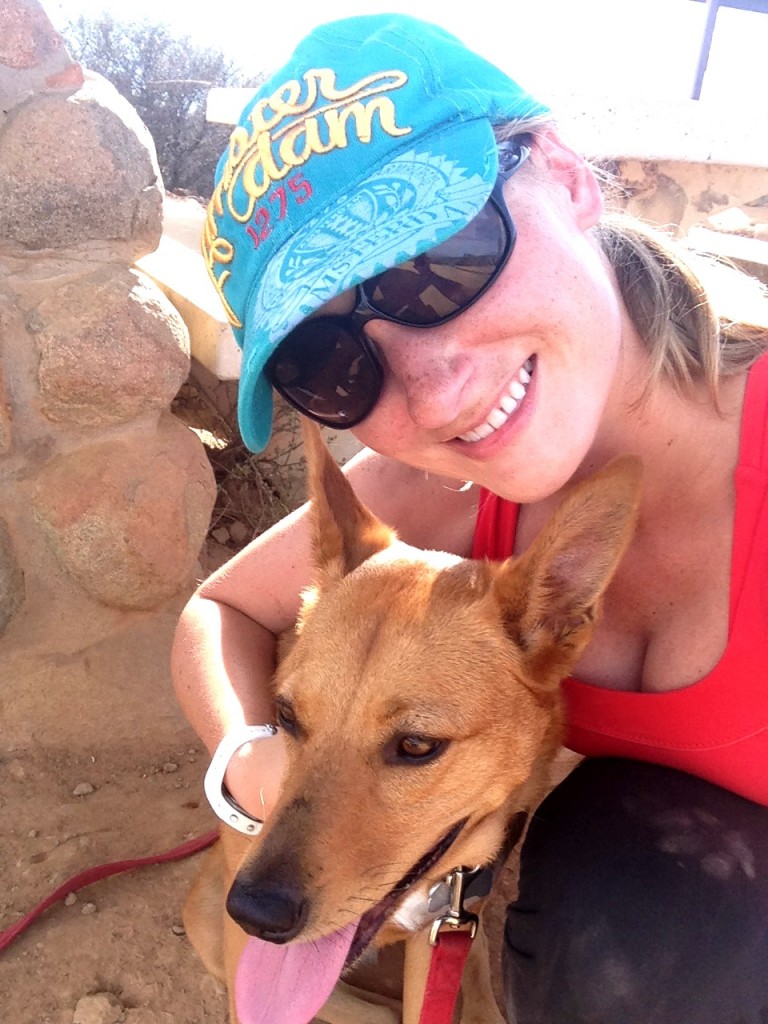 The park has a bunch of picnic areas and overlook spots, which I'm a fan of. It gives us space to take a water break and chill out for a moment while taking in the scenery.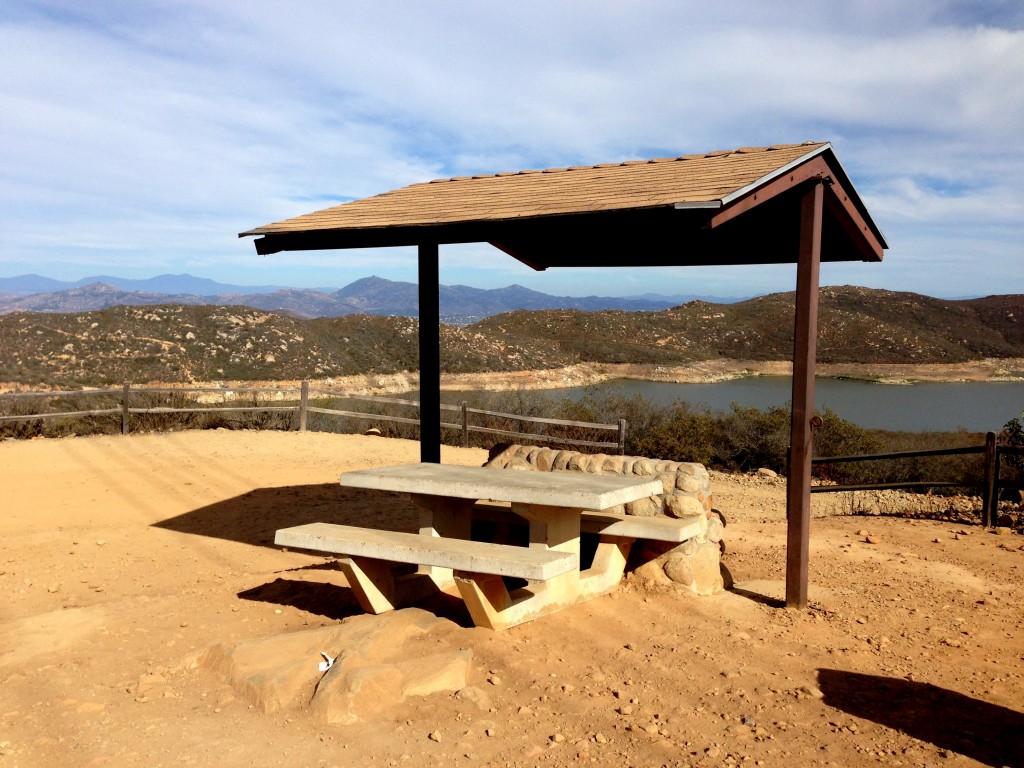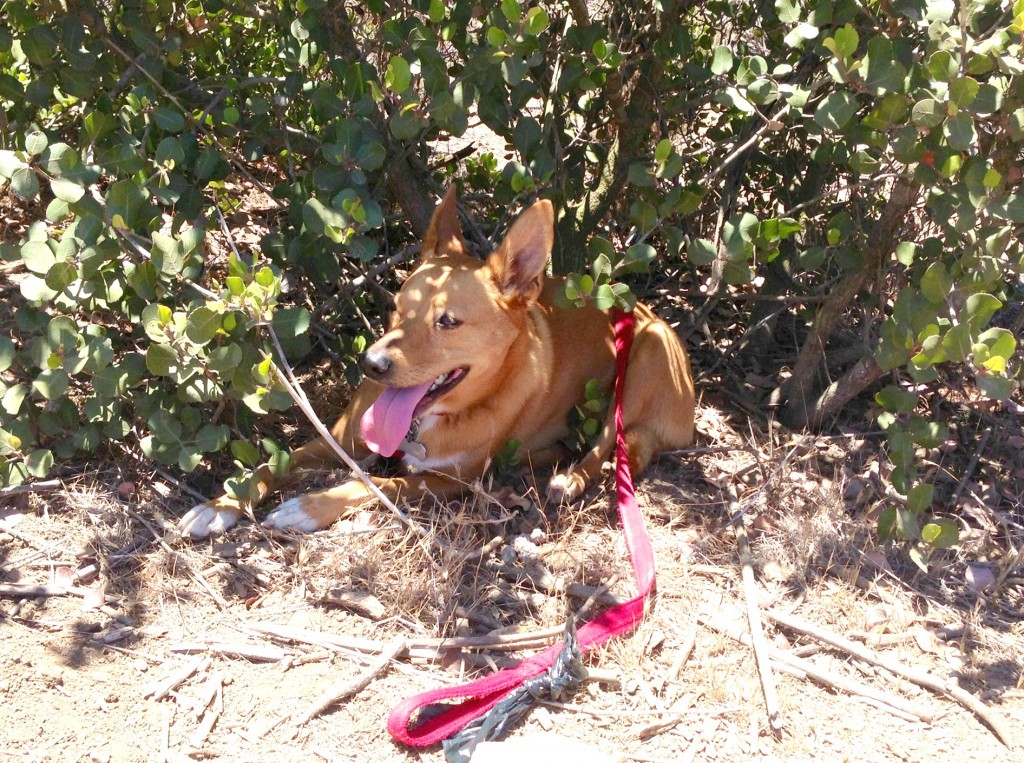 The other night Harley and I went for an evening hike. The weather was perfect, there were only a handful of people on the trails, and the atmosphere was just so calm.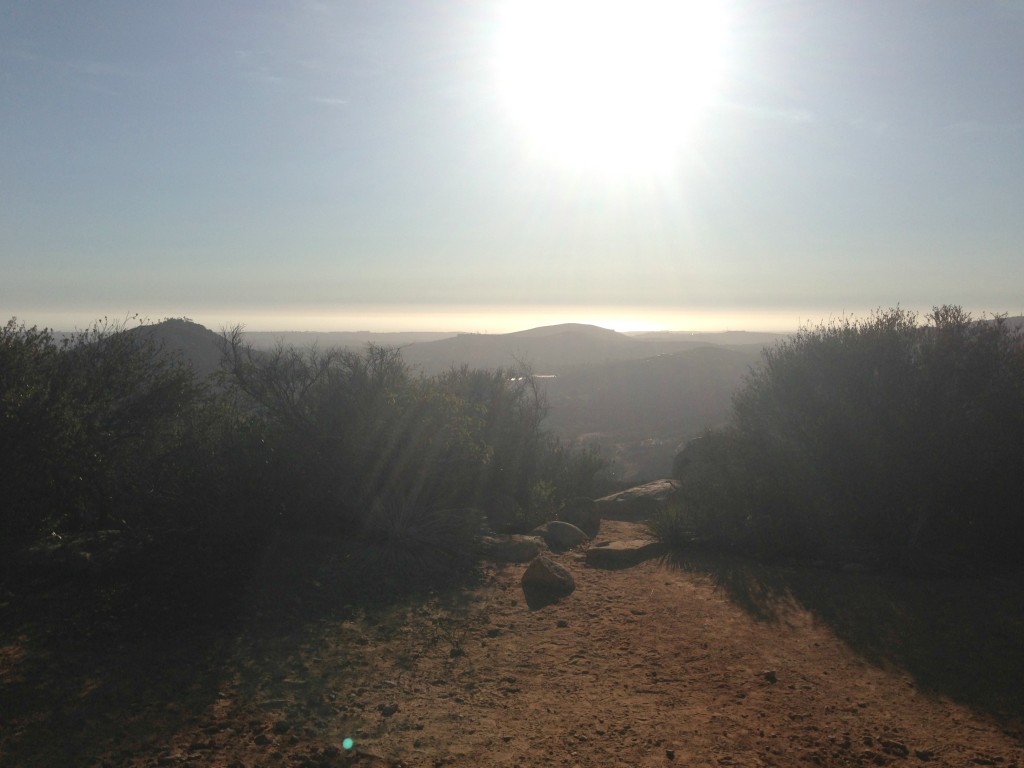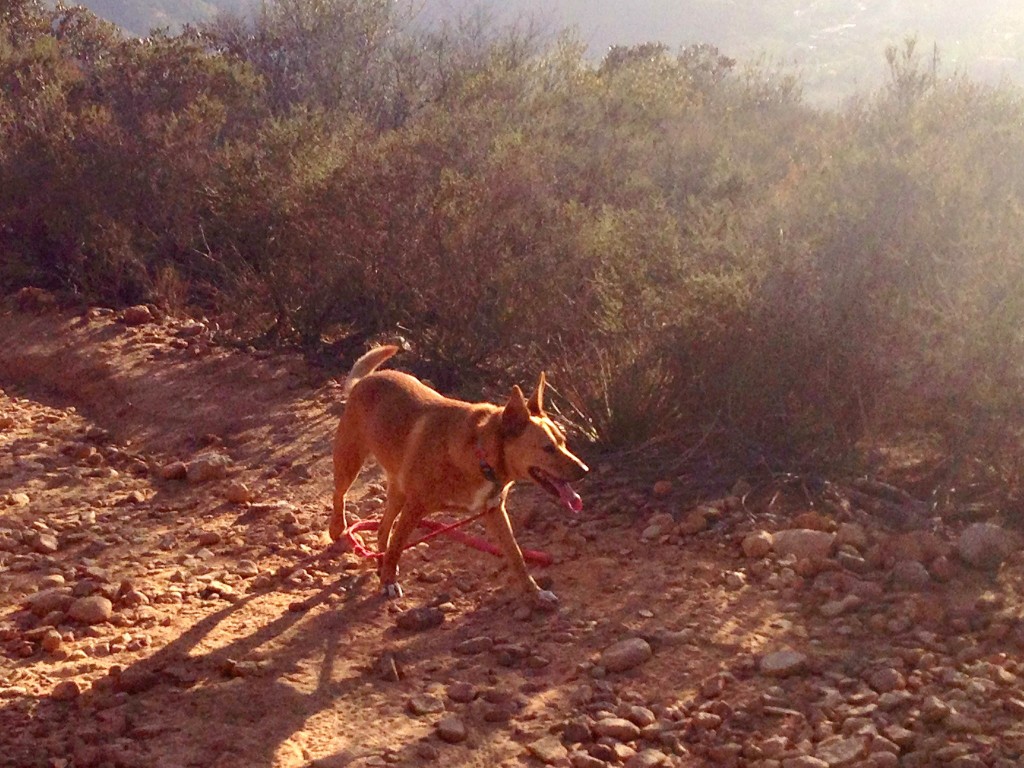 Because I was enjoying myself so much, we hiked a little longer than planned. When we were about 15 minutes from getting back to my car, horns started blaring and the ranger got on a megaphone speaker to warn hikers that the park was about to close and our cars would be towed if not moved in time. We got back just in time to scoot out of there before sunset. So, a word to anyone whose planning on hiking there, make sure that you plan your route accordingly. That would not be fun to come back from a relaxing workout to an empty parking lot wondering where your car went!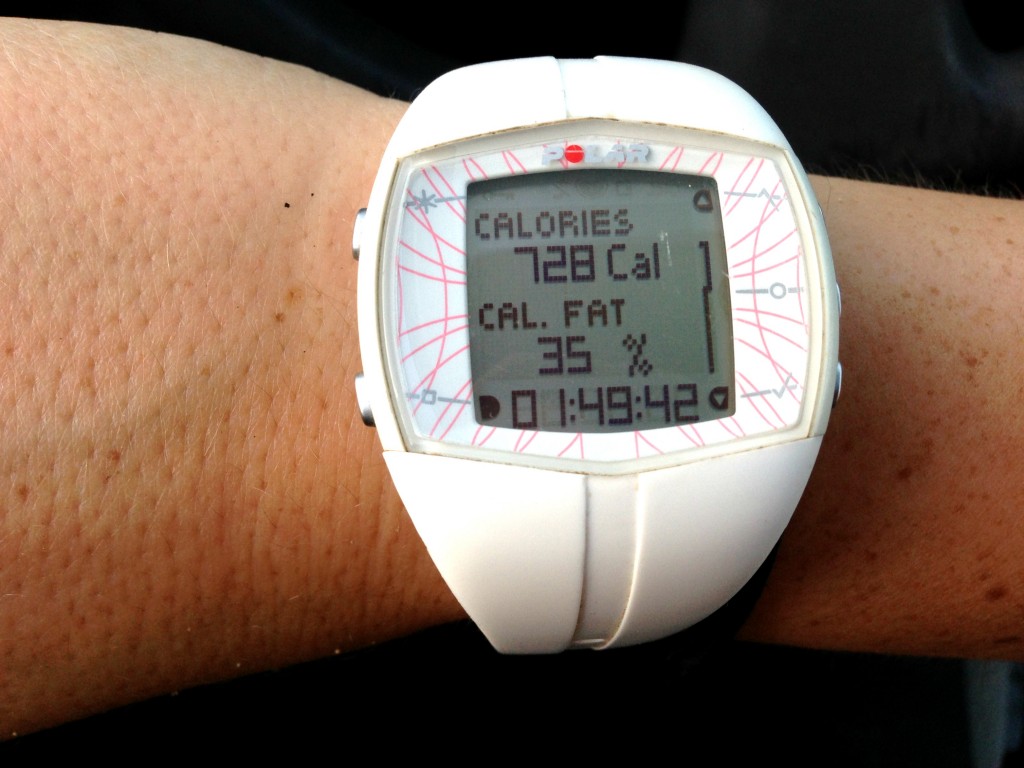 I know that I'll be visiting Elfin Forest many, many more times. I've probably said it a million times, but hiking is definitely my favorite outdoor workout!
What's your favorite way to get exercise outdoors? 
PS – Harley usually refuses to look at my phone when I try to take a picture, so my hiking puppy selfies usually turn out like this….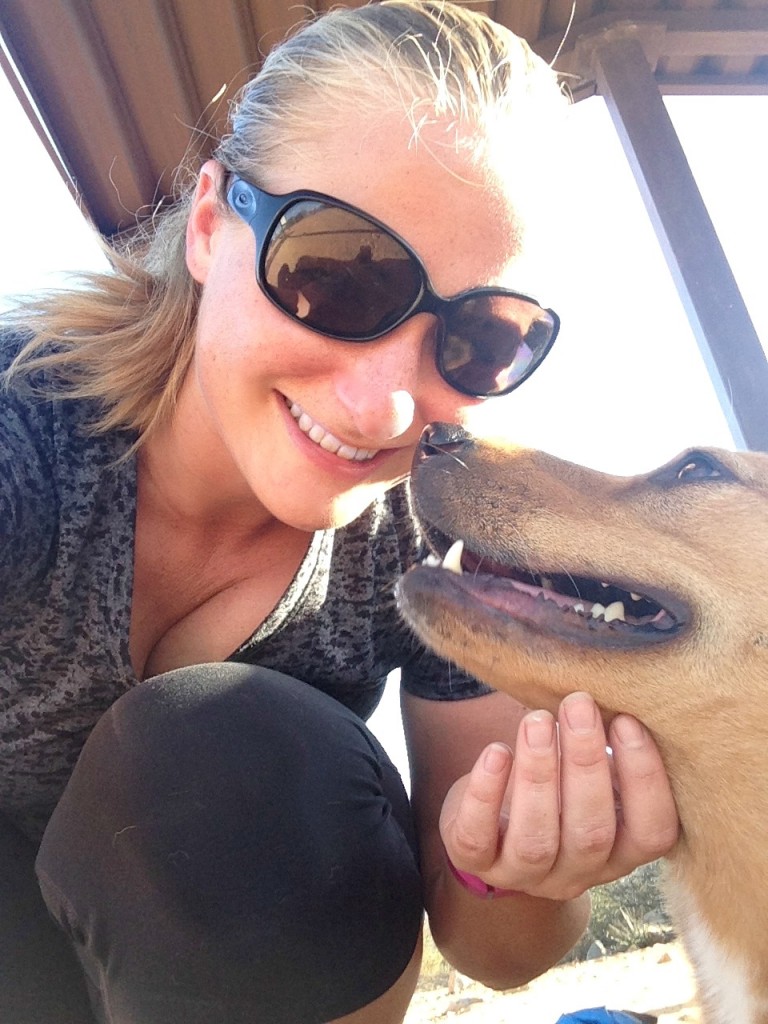 Print This