I absolutely love starting my day on a healthy note, which is why my mornings always include a nutritious breakfast. There's a reason why our morning eats are called the most important meal of the day: Breakfast breaks the fast that your body has been enduring overnight, gives you energy, and gets your metabolism revved early in the day.
In honor of February being National Hot Breakfast Month, today I'm sharing 5 of my favorite hot morning meals with you guys. Let's get to it!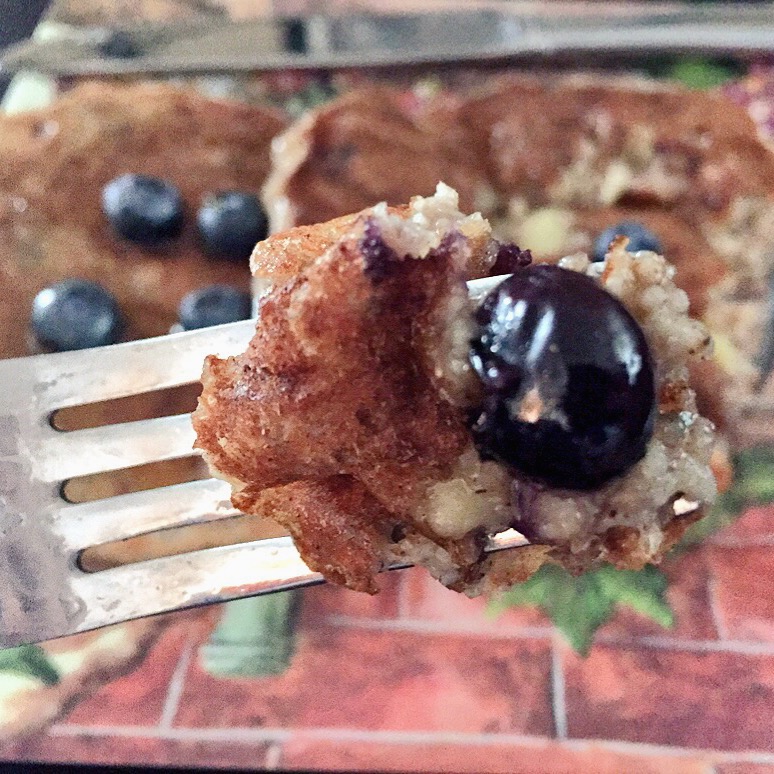 1.) Protein pancakes. A week never goes by without me making pancakes of some sort! Here's one of my go-to protein pancake batter recipes:
Combine the following in a blender just until combined, then form into a couple of pancakes on a griddle over medium-low heat. Cook until lightly browned on each side, and pair with your favorite toppers…. such as sliced strawberries, blueberries cooked in the batter, some dark chocolate chips thrown in, banana slices + peanut butter topper… the possibilities are endless!  
½ cup rolled oats
½ banana
½ cup almond milk or milk of choice
2 TBSP whole wheat flour or other flour of choice
½ scoop vanilla protein powder
¼ TSP cinnamon
Dash of salt & sweetener (I use either stevia or honey)
¼ TSP baking powder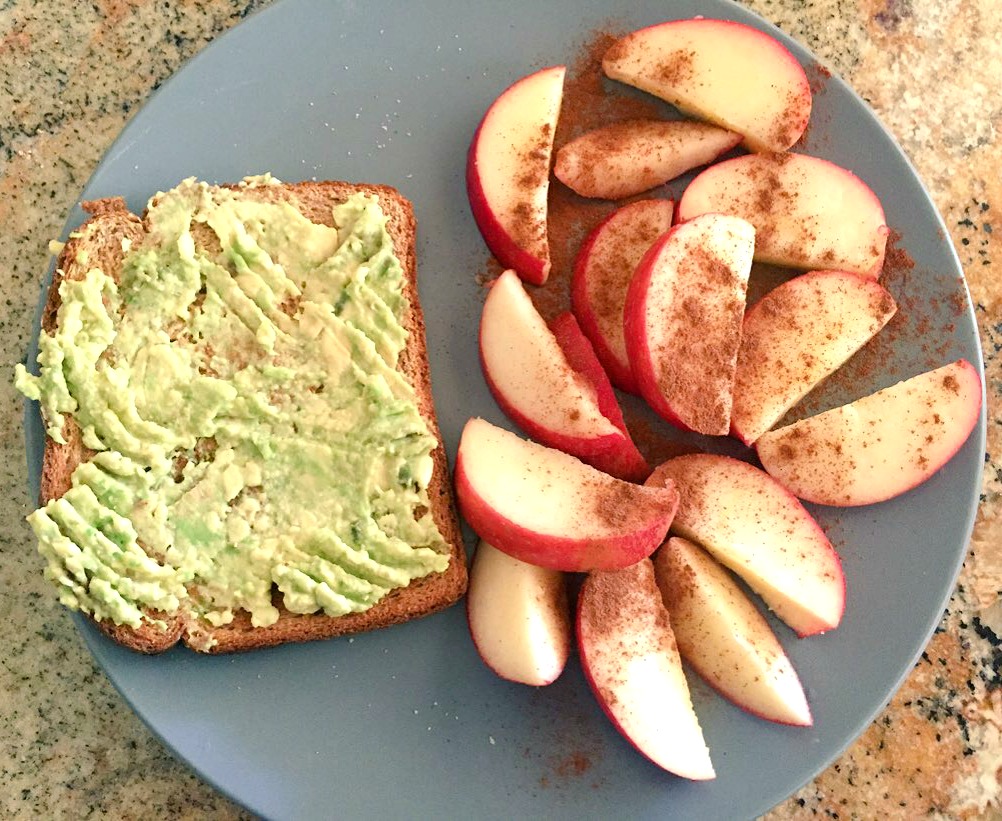 2.) Avocado toast. I'm kind of obsessed with avocado, and love incorporating it into this simple breakfast: Mash some avocado on a slice of freshly toasted wheat bread, and add a squeeze of fresh lemon & a sprinkle of sea salt. I often pair it with a sliced, cinnamon sprinkled apple.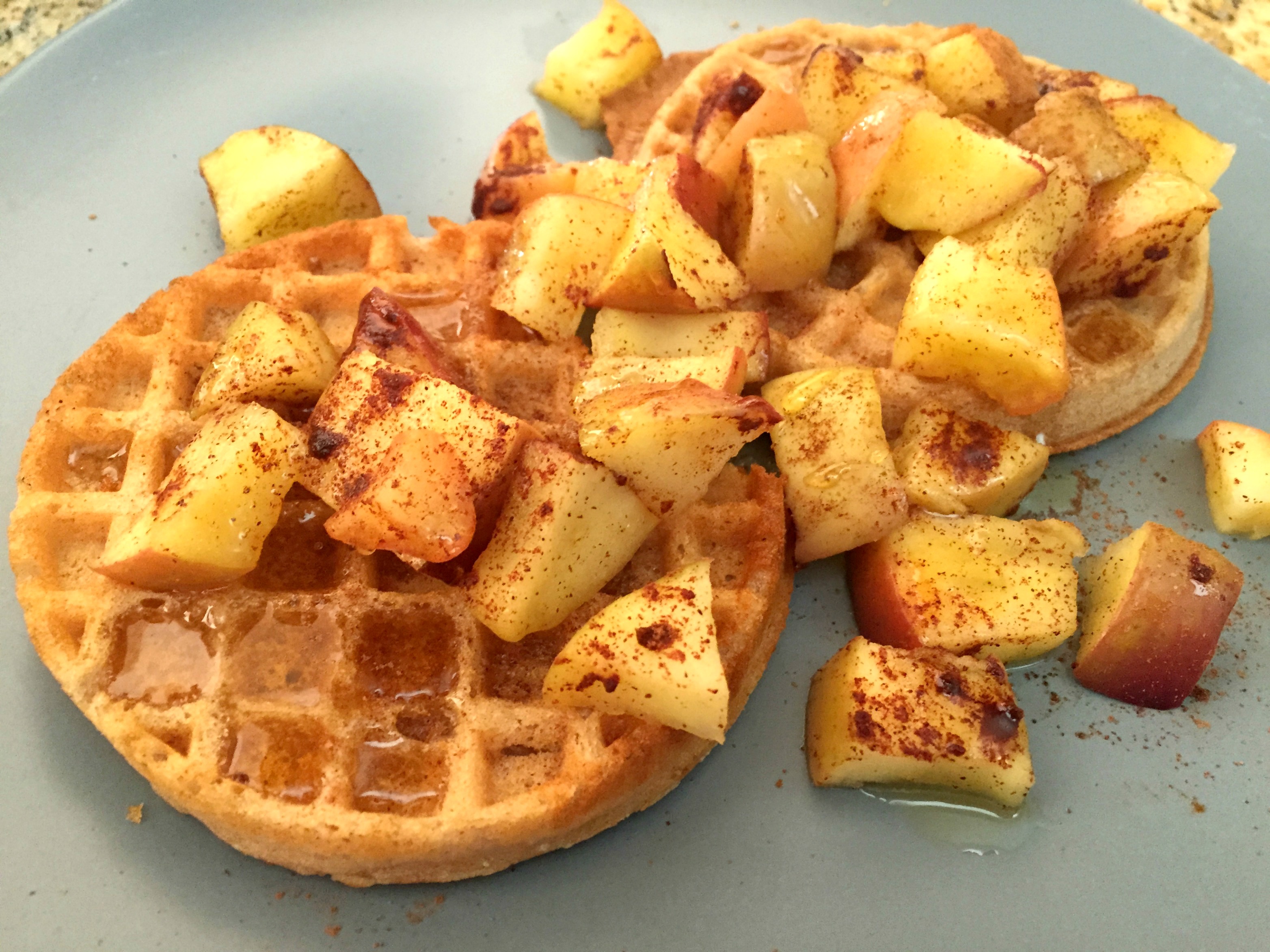 3.) Van's apple cinnamon waffles. I first started eating Van's waffles when I had a brief stint with trying out a gluten free diet, and ever since then a box of them can often be found in my freezer. My favorite variety is their apple cinnamon waffles, and my go-to ways to eat them are a.) with baked apple chunks and honey, or b.) with banana slices, nut butter & honey: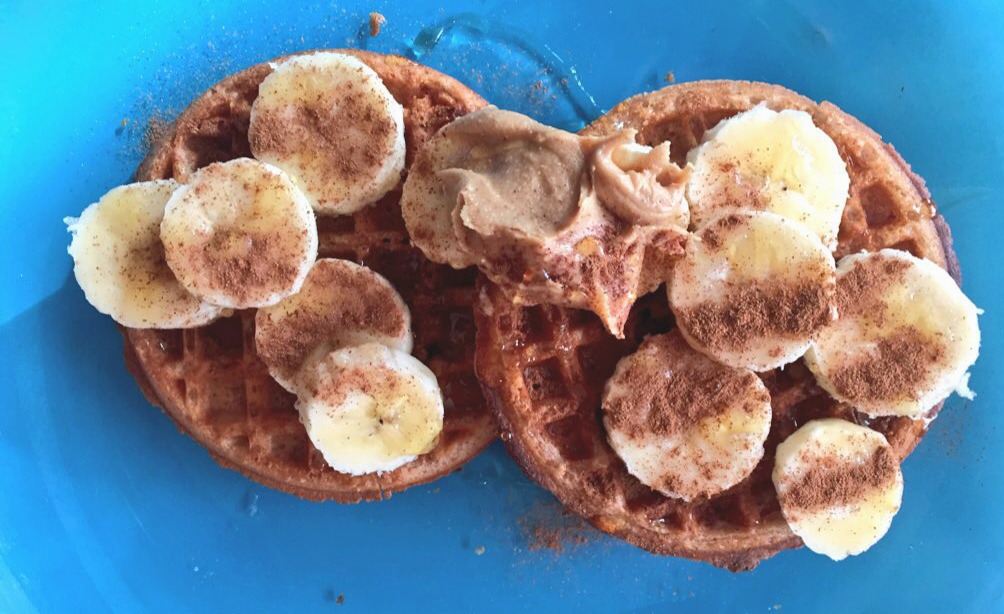 Van's waffles are such an easy breakfast to throw together when I'm in a rush. Yum!

Print This