When I cut out cardio for a couple of months because of my foot injury, I started doing a lot more isolated strength training than usual. I typically incorporate strength moves into HIIT and cardio workouts, but I started relying more on strength training as my main exercise burn.
While I love so many types of workouts, I wouldn't say that lifting is high on my list of favorite types of exercise. At first I was whining to myself (and probably a few others) saying, "How many damn bicep curls can I do?" but then I started getting more creative. I used to do a lot more workouts that were more strength-based when I regularly went to a normal gym, so I started getting back to those roots and having more fun with it.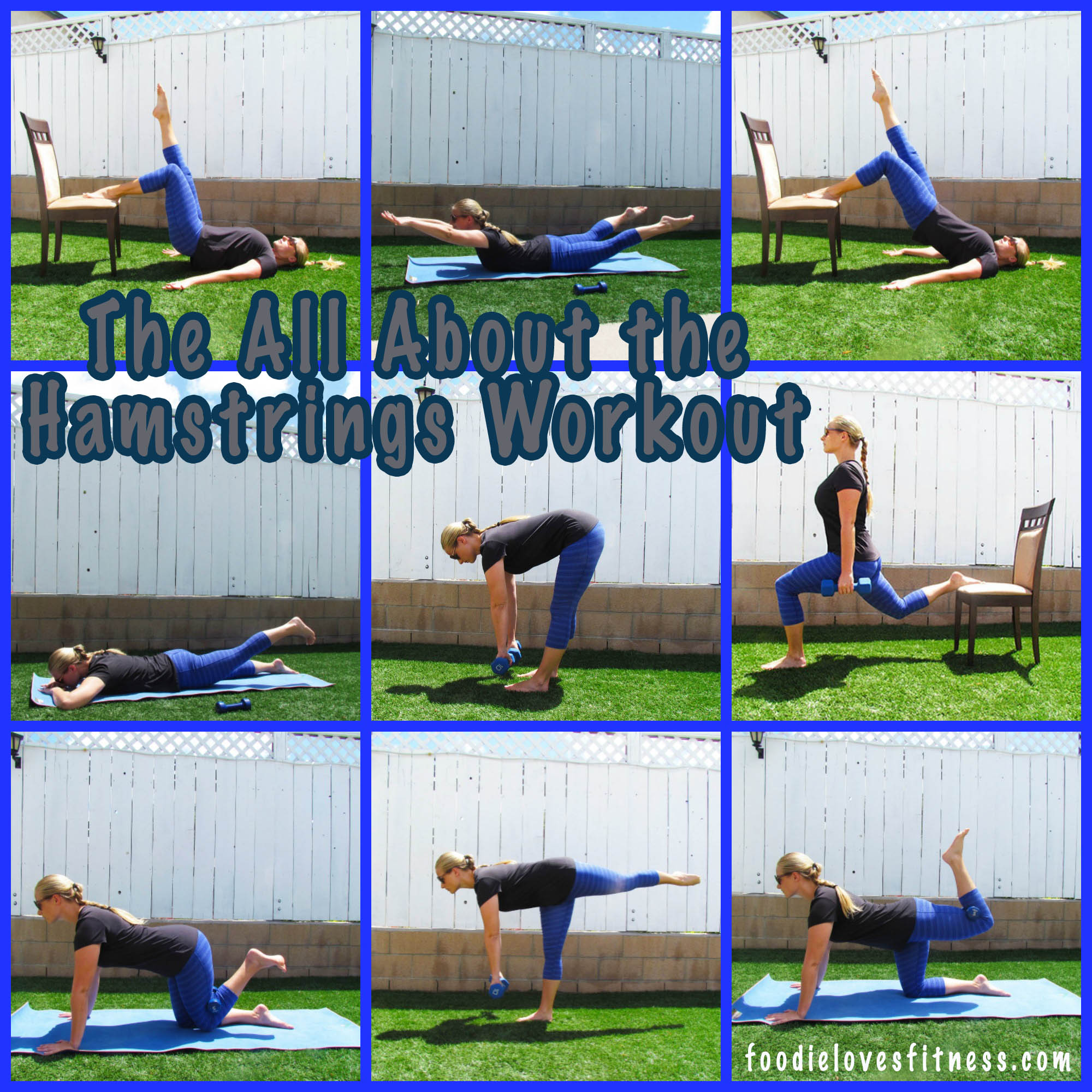 One thing I started paying more attention to was working on my hamstrings. I definitely have stronger quads than hamstrings. After all, I use my quads for some of my favorite exercises as well as functional movements throughout my day, but my hamstrings? They don't get worked quite as much.
It's common to have stronger quads than hamstrings, but in an effort to keep things balanced and reduce chances of further injury aggravation, lately I've been more diligently doing hamstring exercises. Today I thought I'd share some of my favorite moves to work the hammies, so let's get to it! Here are the moves:
#1 – One-legged bridge lift. This move is great for getting a glute + hamstring burn! I do this exercise using either a chair as pictured below, or by using my couch as a prop.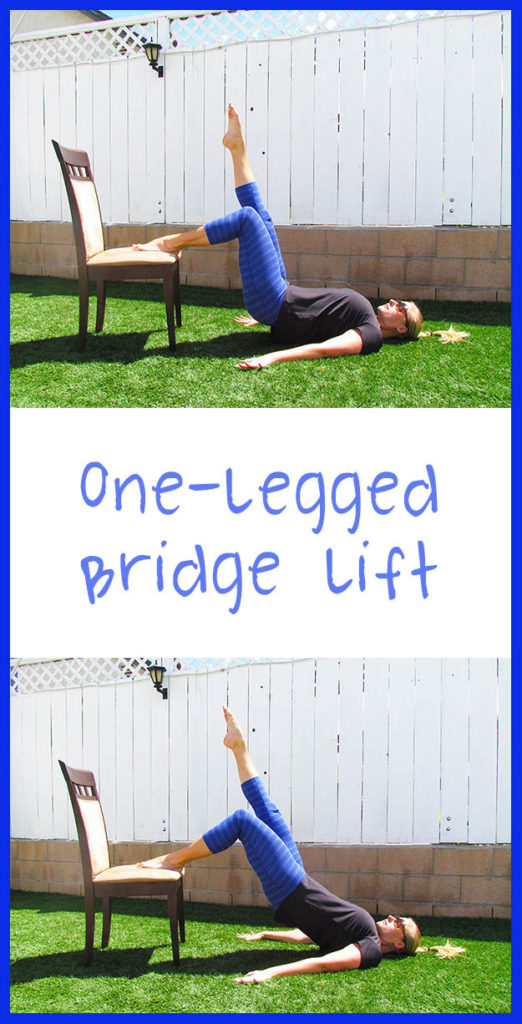 #2 – One-legged deadlift. This is one of my favorite exercises to work the hammies. You can also add some extra upper body work in there by doing bicep curls or tricep pull-ups when flowing back to standing. I typically use 10-lb dumbbells for this move and most of the other exercises, but bump it up to my 25-lb weights if I'm feeling strong!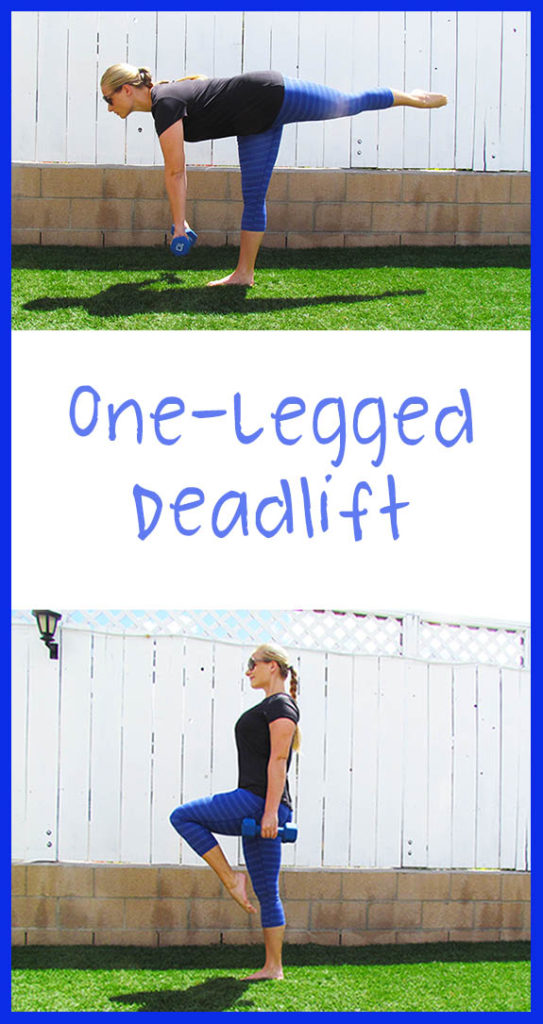 #3 – Alternating reverse lunges. An oldie but a goodie, this move gets your heart rate pumping!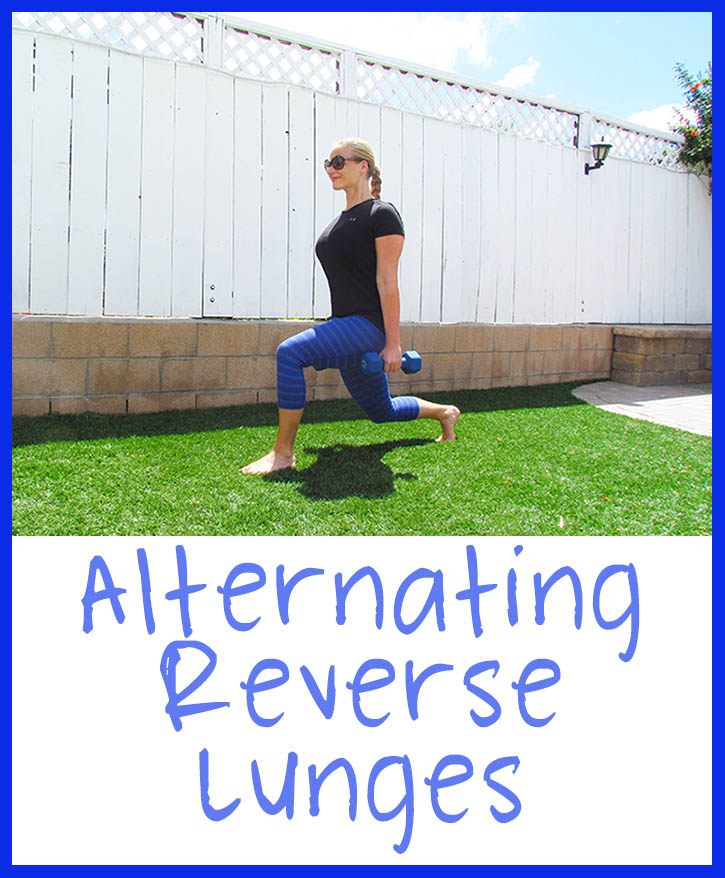 Print This