Up until recently, I was not a fan of kale. I was turned off by its bitterness and coarse texture.
But once I began making green juices and getting used to them, I began to not dislike kale so much. It started to not be quite as scary to me, and I wound up ordering a couple of kale salads out at restaurants…and really enjoying them.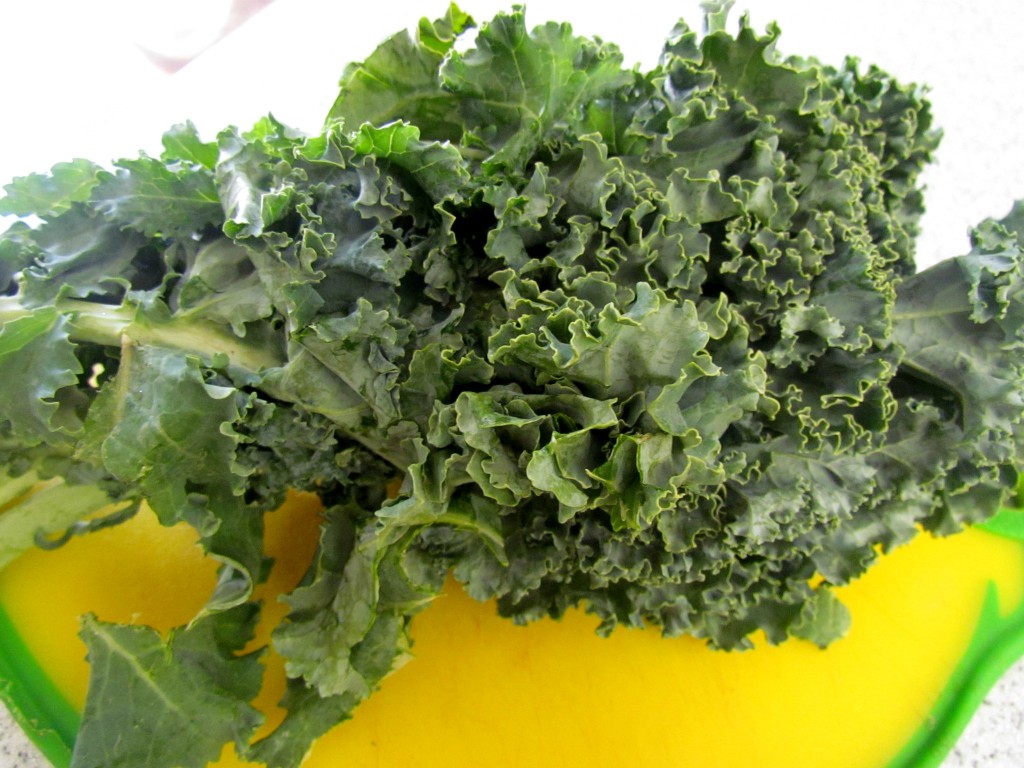 Kale is a nutritional powerhouse. It provides you with tons of antioxidants and vitamins and is high in fiber. And while I wouldn't say that I'm in love with it, I certainly am finding ways to incorporate it into my diet more often.
Enter this colorful salad: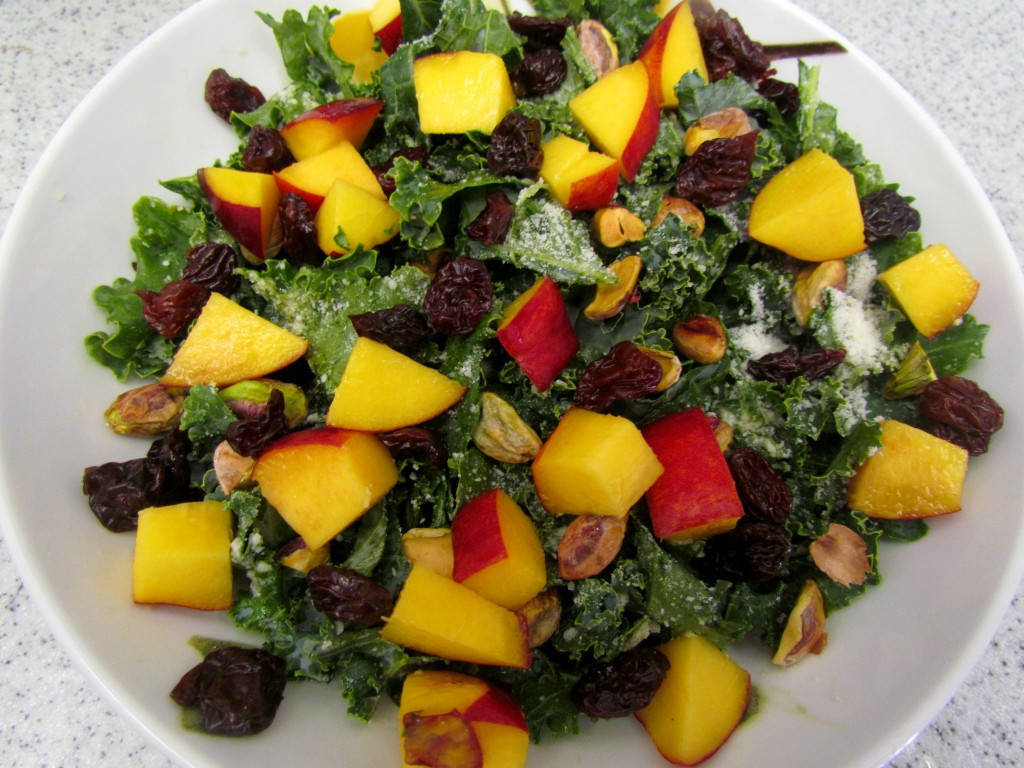 One of the things I'm trying to do when I experiment with kale is find ways to make it not quite so bitter, so that I can reap the benefits of the veggie AND actually kind of like eating it too. One way to help reduce its bitterness is to soak it in your salad dressing for awhile.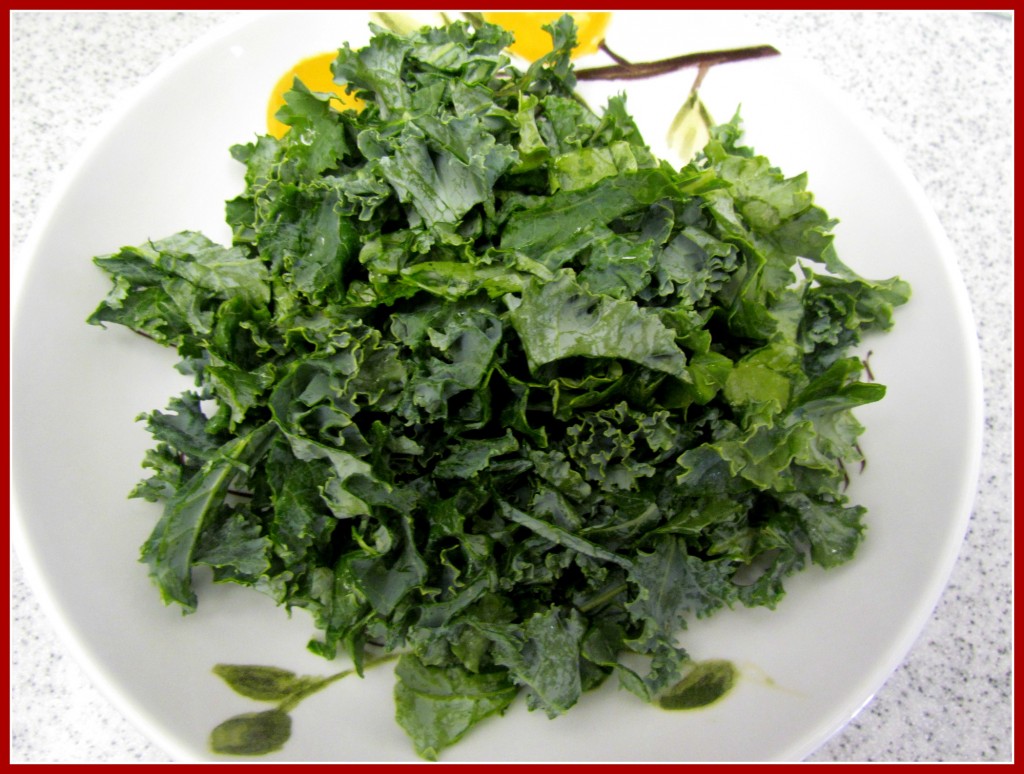 I had a ripe nectarine in my fruit basket and thought it would go perfectly with my chopped kale. I also shelled some pistachios to add some crunch and saltiness, and since I'm obsessed with dried cherries lately, I also threw some of those into the mix. My dressing was a simple homemade one: olive oil, fresh lemon juice, red wine vinegar, sea salt and grated parmesan. This salad is packed with healthy goodness, and the combinations of sweet fruit, leafy kale, salty pistachios and parmesan make for a flavorful dish.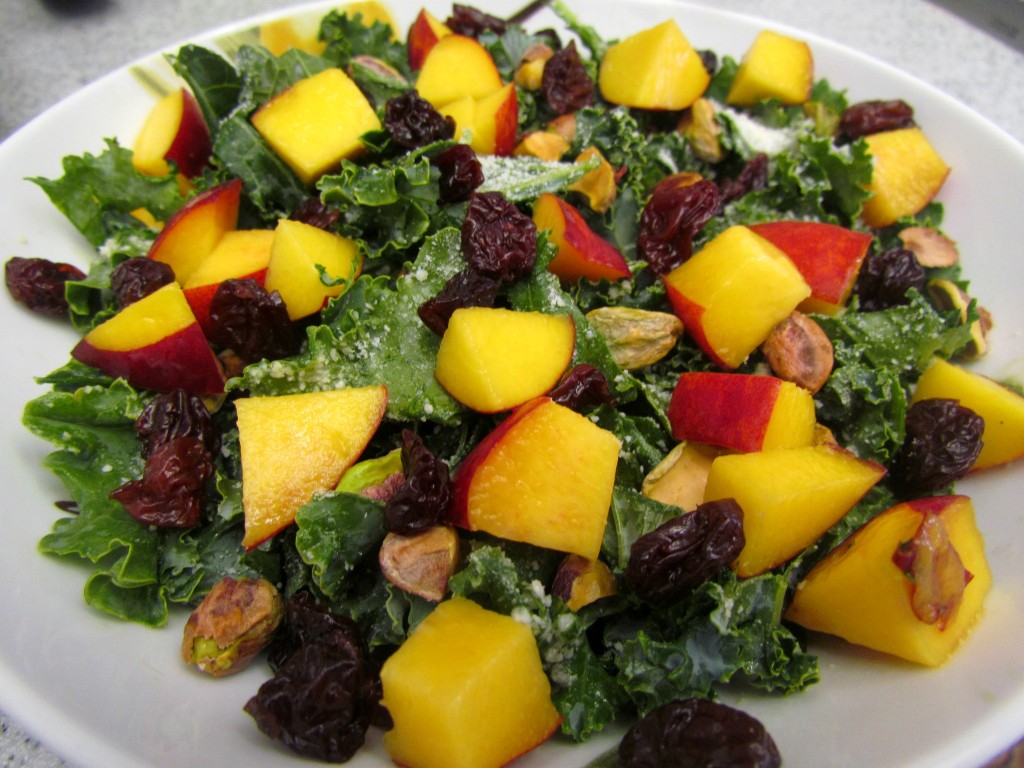 Fruity Kale Salad with Pistachios
Author:
Foodie Loves Fitness
Ingredients
2 cups kale, chopped
¼ cup dried cherries
15 g/2 TBSP of shelled pistachios
1 small nectarine, chopped
1½ TBSP grated parmesan
1 TBSP olive oil
½ TBSP fresh lemon juice
1 TSP red wine vinegar
⅛ TSP sea salt, plus more for additional sprinkling
Instructions
In a small bowl, whisk together the olive oil, lemon juice, red wine vinegar, sea salt and 1 TBSP grated parmesan.
Toss with the chopped kale, then let it sit for around 30 minutes.
Add pistachios, chopped nectarine and cherries to the kale.
Sprinkle remaining ½ TBSP parmesan over top, plus a bit more of sea salt.
Nutrition Information
Calories:
475,
Fat:
23 g,
Carbohydrates:
61 g,
Fiber:
7 g,
Protein:
10 g

Print This