Hello, hello!
We're less than three weeks away from both Christmas and Hanukkah, are you all ready??
The holiday season is my favorite time of the year! My Christmas tree, outdoor lights and decor are now all up, and I've been playing Sirius' Christmas stations in my car nonstop. I can't wait to do some holiday baking to share with family, friends & neighbors, and I'm planning on visiting a popular Christmas light extravaganza area that a friend told me about called Candy Cane Court next weekend. It's all so fun & festive!
I've also been doing a ton of holiday shopping. I look forward to giving my loved ones gifts every Christmas, and I sometimes turn to unique gift giving sites for some inspiration and ideas. One catalog that really caught my eye this holiday season was the one I received from UncommonGoods. Flipping through it, I found so many products that made me say, ooooh and aaaahhhh because they're right up my alley.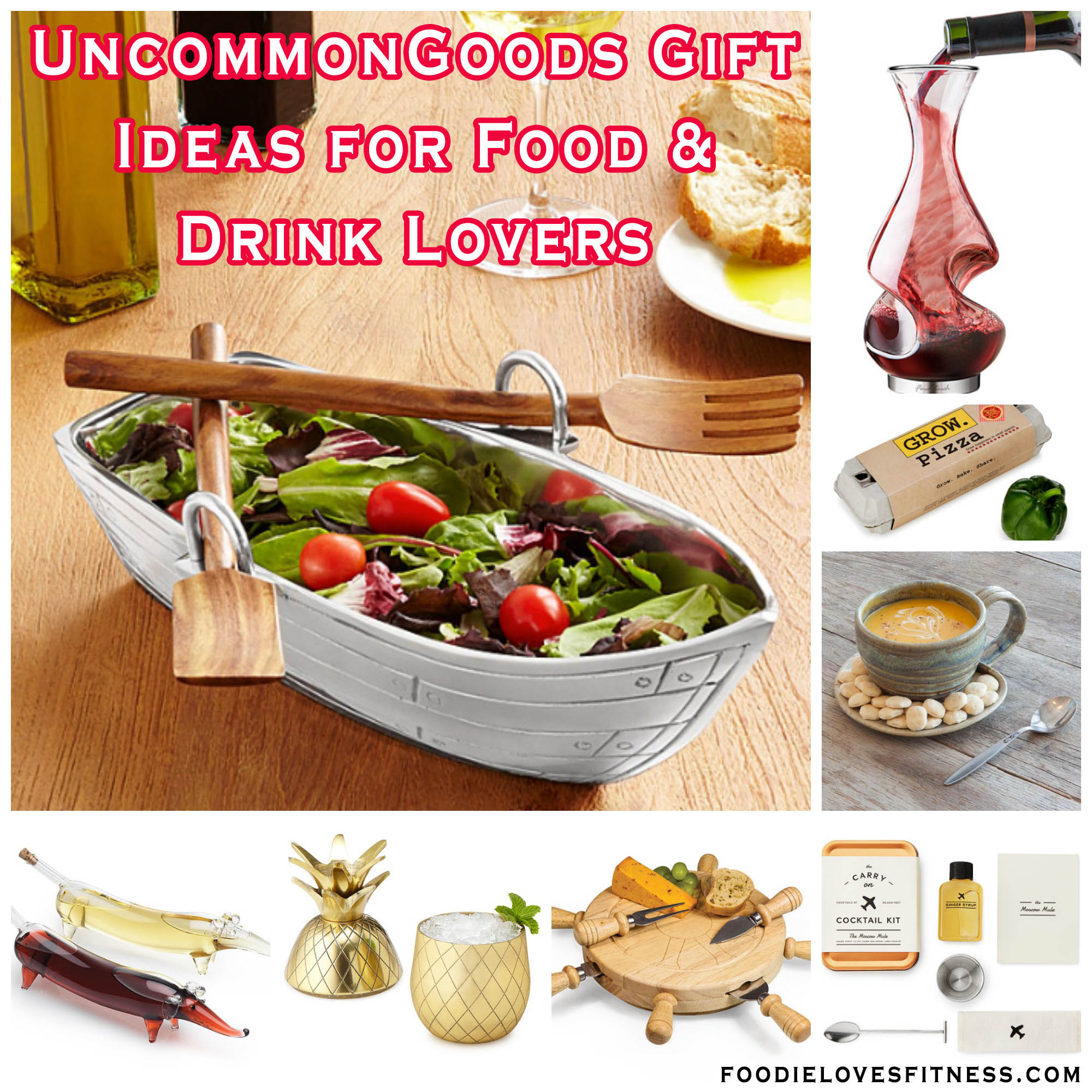 Shortly after, UncommonGoods happened to reach out about working together (what a perfect fit right?), so today we're teaming up to share gift ideas for the foodies & drink lovers in your life. Admittedly, I pretty much want all of these products for myself (hint hint to any loved ones reading this who are looking for a gift idea for me 😉 ), because they've got lots of gifts for women that enjoy experimenting in the kitchen like I do.

Besides the fact that their products are so neat, UncommonGoods is an awesome brand because of its dedication to being environmentally friendly and socially responsible. Their site features products that contain recycled components, and they've never sold products containing leather, feathers or fur – which I find great because I really have been avoiding buying leather in recent years.
The brand also believes in giving back, and since creating a donation program in 2001, they've donated over $1 million to non-profits. You can learn more about UncommonGoods' mission here. Let's check out some cool gift ideas!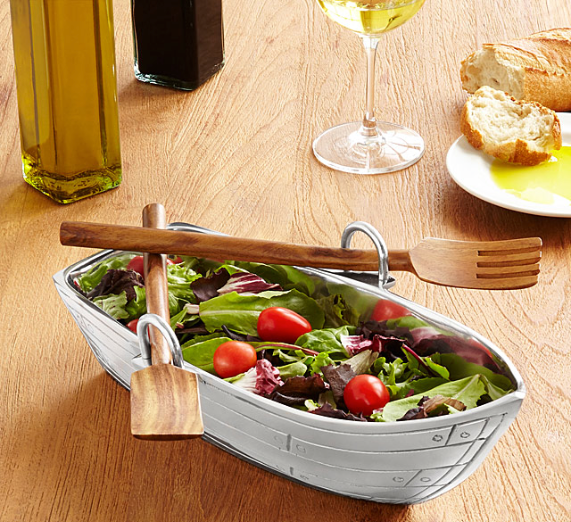 Row Boat Serving Bowl with Wood Serving Utensils. Many foodies, myself included, are suckers for fun and unique serving dishes – and this row boat serving bowl definitely fits the bill! This is an especially fitting gift for any coastal people/boat & water lovers. Retails @ $65.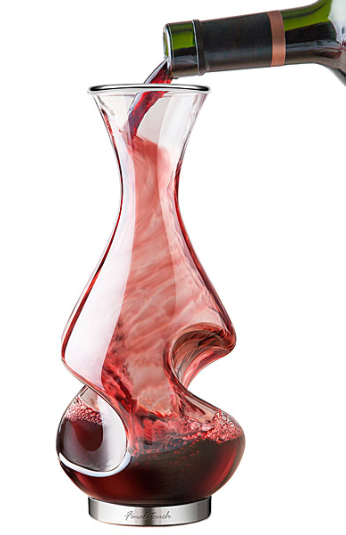 Twist Decanter. This product puts a twist on a classic decanter (literally!) and is a neat gift idea for the wine lover in your life. I just love the look of this decanter! Retails @ $29.99-49.99.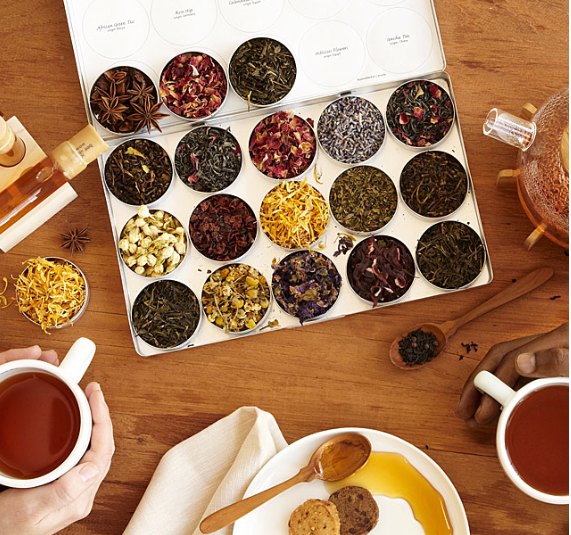 Green Herbal Tea Kit. As a tea lover, I know that I'd enjoy getting this tea kit as a gift! This holistic tea set includes nine herbs and three varieties of eco-certified, organic green tea from Japan, India, and Sri Lanka. It comes with reusable tea bags to steep the loose leaf teas and herbs in. Retails @ $40.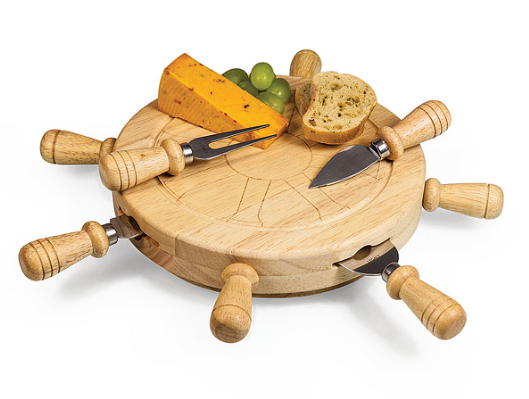 Mariner Cheese Board. Who else adores a good cheese plate? I could happily eat cheese, fruit and bread for dinner every other night. This nautical cheese board is shaped like a ship's wheel, making it a unique centerpiece for your next wine & cheese night. Retails @ $32.

Print This