Hi friends!
Today's post is a fun one. First up, we're talking about moves to strengthen & lengthen our hips, then it's time for a giveaway!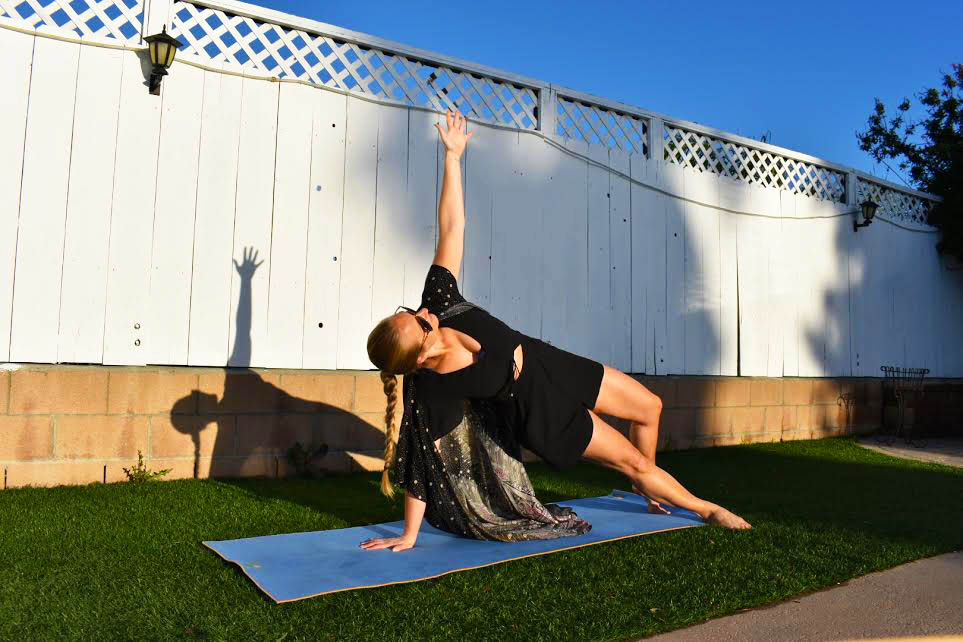 Sometimes people think of strong hip mobility as something that only yogis and gymnasts should focus on. But the truth is, every single person can benefit from having better range of motion in their hips – from runners and weight lifters that don't own a yoga mat, to people that don't workout at all. Everything in our bodies is connected, and poor hip mobility can often lead to pain in other places in our bodies, like the lower back.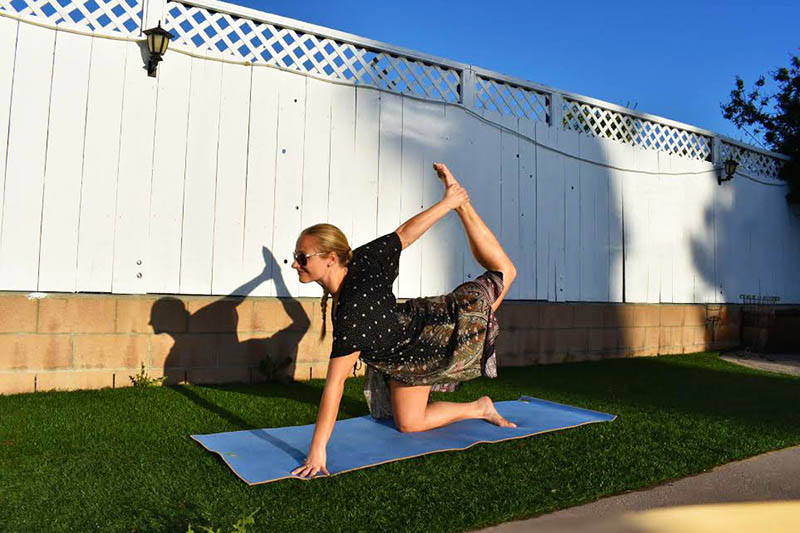 Today I'm sharing some of my favorite yoga poses & moves that stretch & strengthen the hips. I do these moves pretty much every day – whether during a yoga practice, at the beginning of a strength or cardio workout, or even sometimes when I'm just watching TV.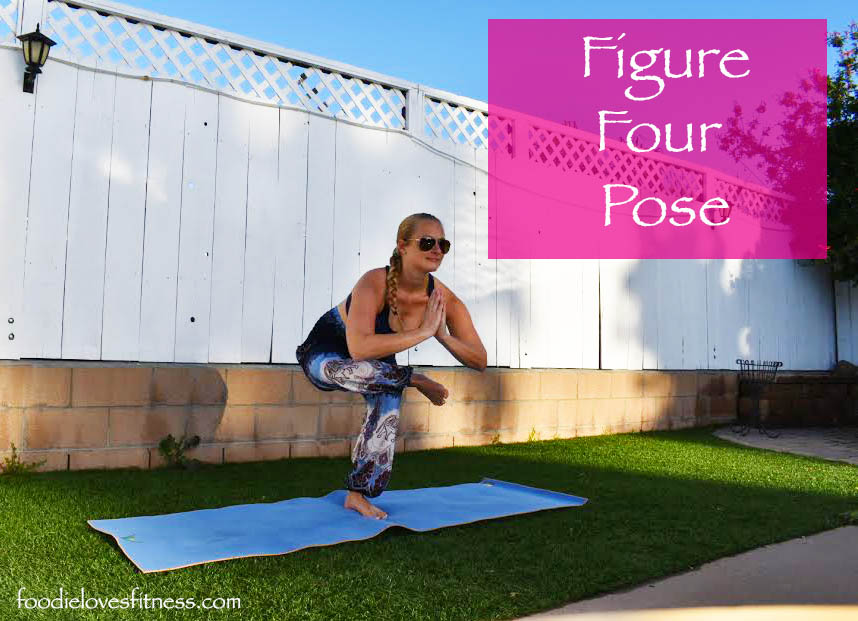 1.) Figure Four Pose. Start standing, then lift one foot off of the mat, placing the ankle on top of the other thigh. Draw your weight into your standing leg, and sink into the pose, hands in prayer. You can do Figure Four sitting or standing, but I like the shown standing variation because it also challenges your balance.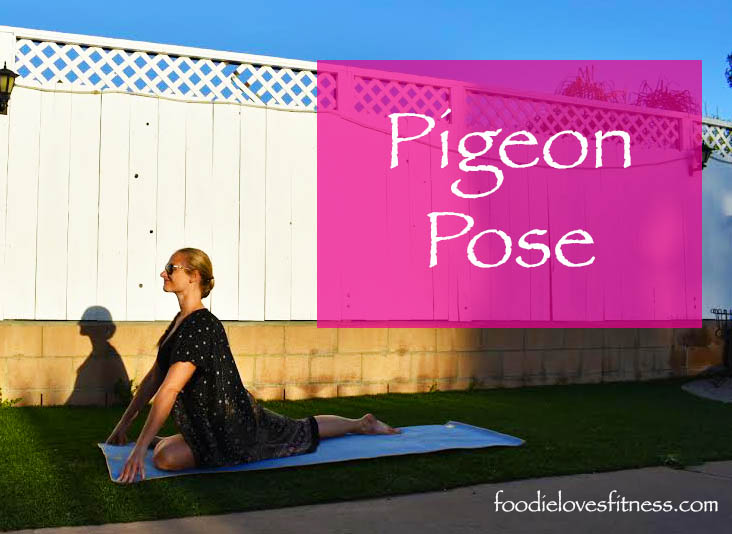 2.) Pigeon Pose. This pose is done in most yoga classes because it's great for the hip flexors. One way to get into Pigeon is by starting on all fours, bringing one knee forward and placing it on the floor just behind your hand, with your heel pointing toward the frontal hipbone of your other leg. You can sink deeper into the pose by bringing your elbows to the ground, and you kick it up another notch by rotating behind you to grab the straight leg with your hand and bringing your foot up to hand, bending the leg.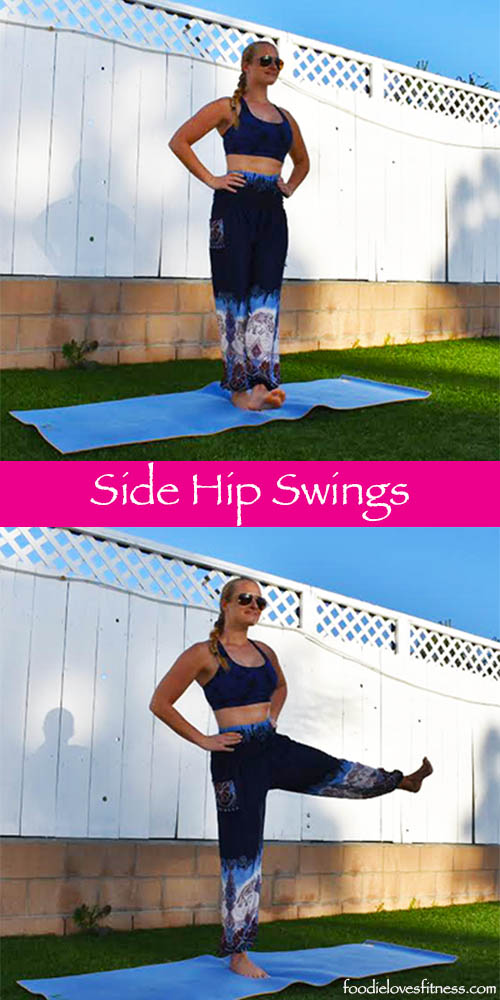 3.) Hip Swings. I do this move nearly every day because I think it feels awesome! Start by standing on both legs, then bringing one leg off the ground, keeping it straight and bringing the foot slightly diagonal in front of you. Swing the leg out to the same side, aiming to get the leg up to hip level, then bring it back down in a controlled motion. Try to do 20 of these without your foot touching the ground, then switch sides.