Hi friends!
Is it just me, or is January flying by?!
Today I want to rewind a bit and look back at my workouts of November and December '16. I capped off my year with many awesome sweat sessions!
I kept up with doing an at-home yoga practice most mornings, though I feel like I stuck more to the basics and didn't challenge myself with new/deepening asanas all that much.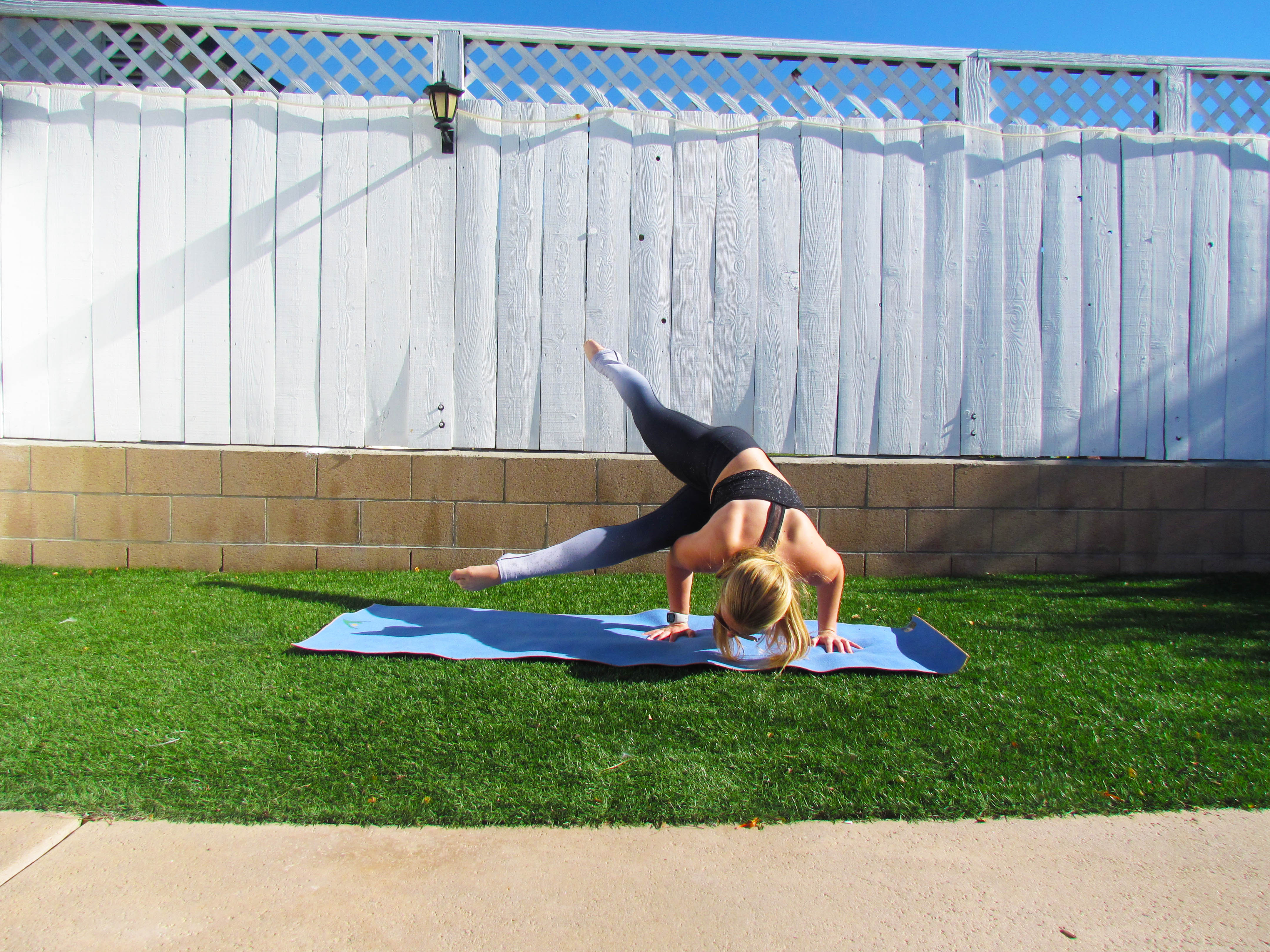 Well okay, this pose is a pretty tough one! 
Class-wise, November was fun because I got to experience spin classes at a new studio in downtown San Diego called Pure Indoor Cycling.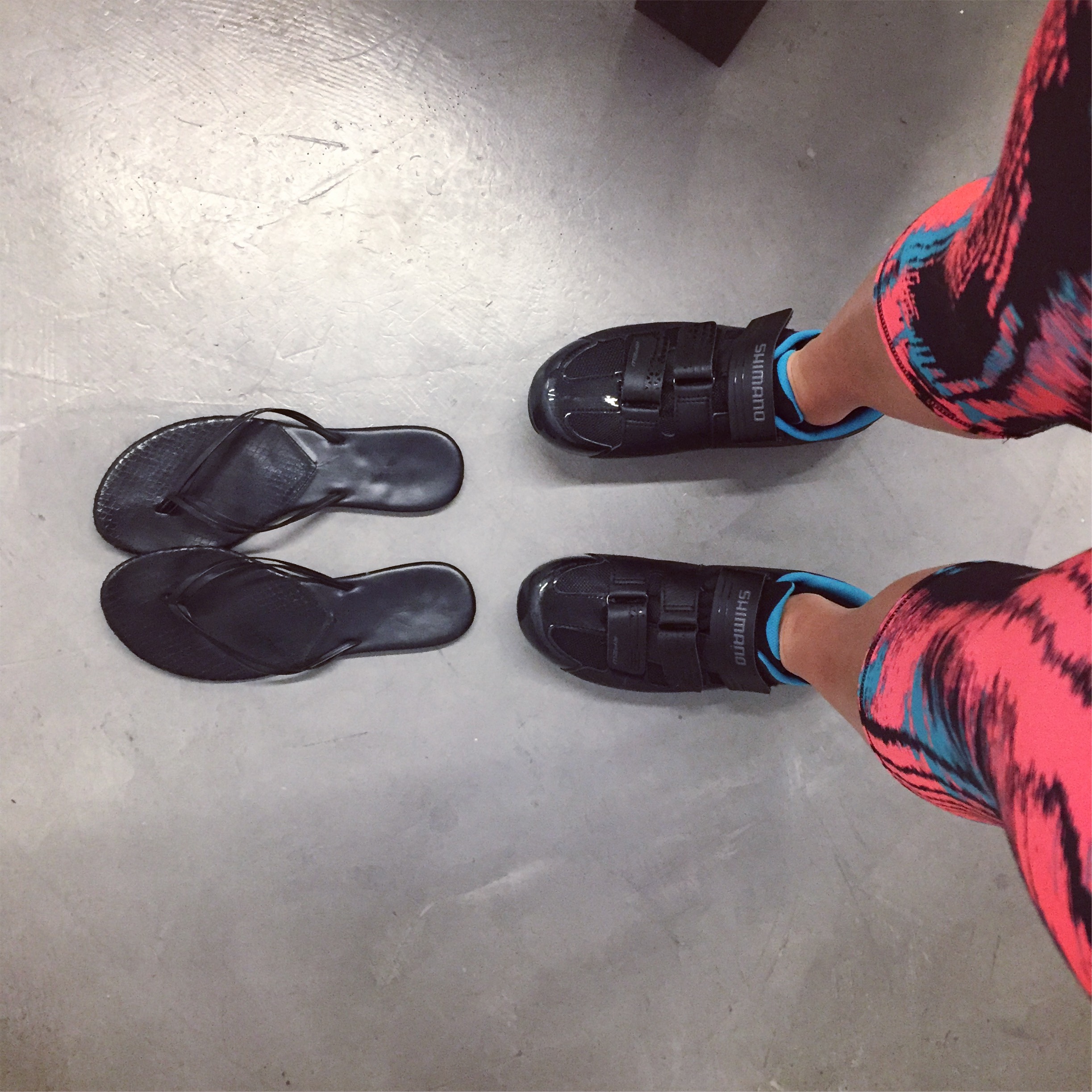 The folks at the studio kindly gave me a complimentary membership to try out their classes, and you guys, I had so much fun taking spin classes there! Pure offers the club-esque type of cycling classes that are becoming so popular in many cities — complete with loud, energizing music and lighting effects.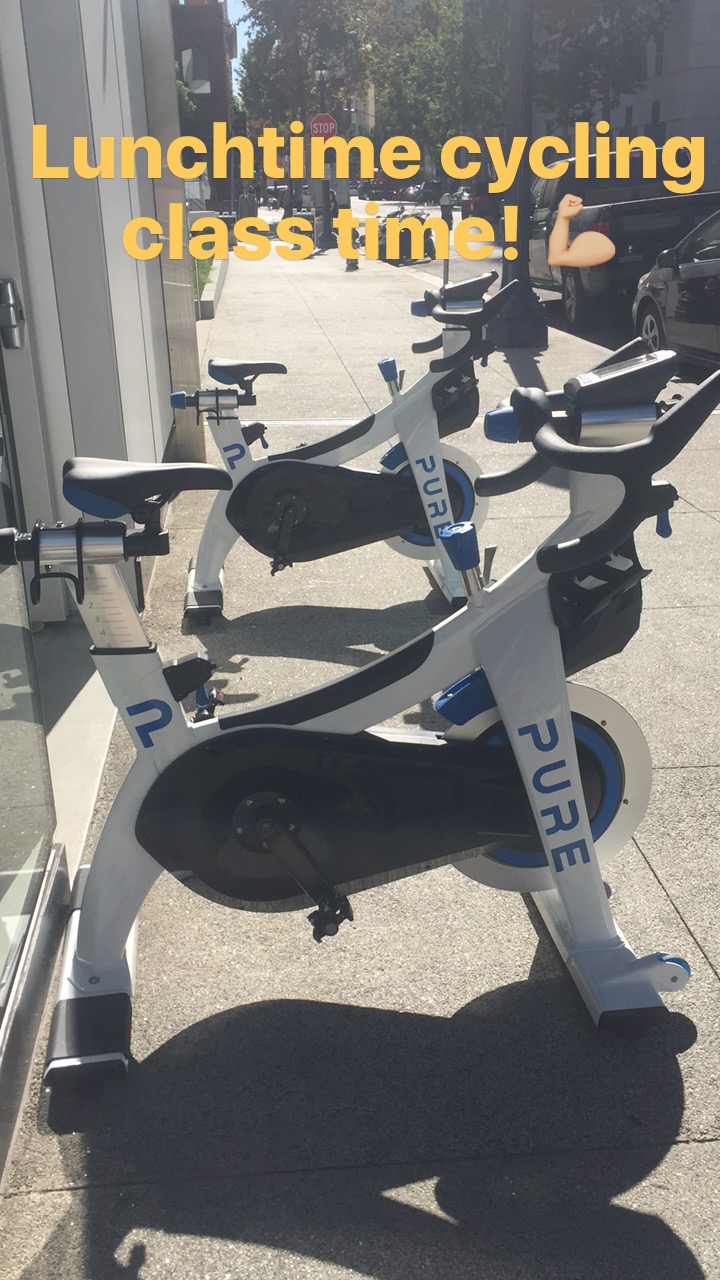 I love breaking up the day with a lunchtime ride, and I burned mega calories at Pure classes. I have my bike trainer at home that I use all the time, but I definitely pushed myself more in the classes. I left every Pure class feeling awesome, with lots of endorphins flowing!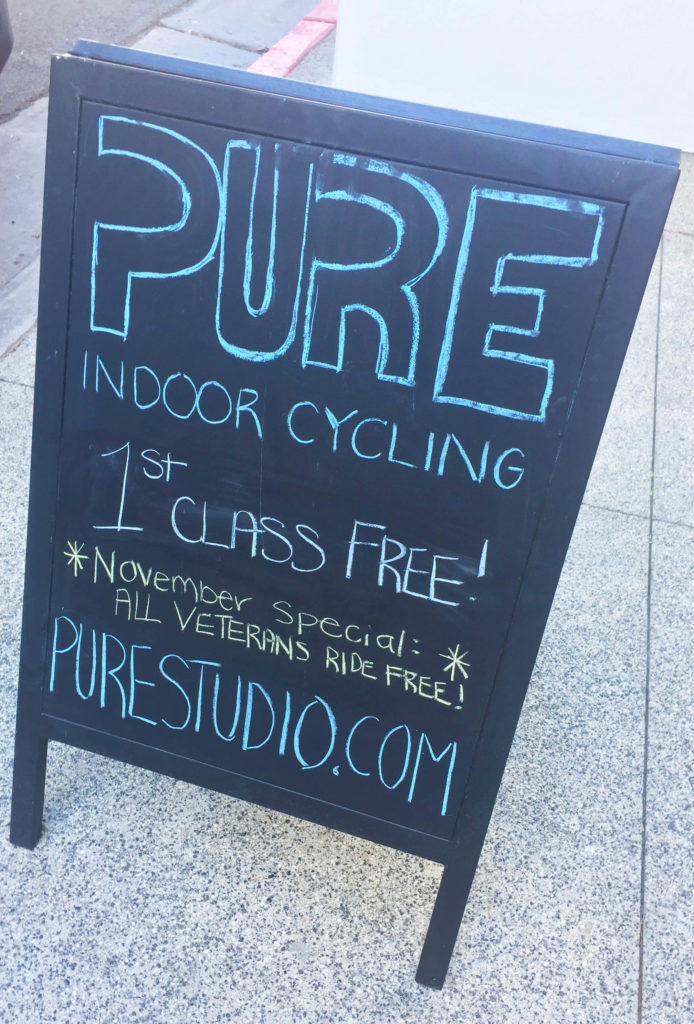 One thing that I dig about Pure Studio? The classes are a bit more reasonably priced than you'd find at comparable cycling studios. And San Diego locals, the first class at Pure is free! I'd definitely recommend checking it out.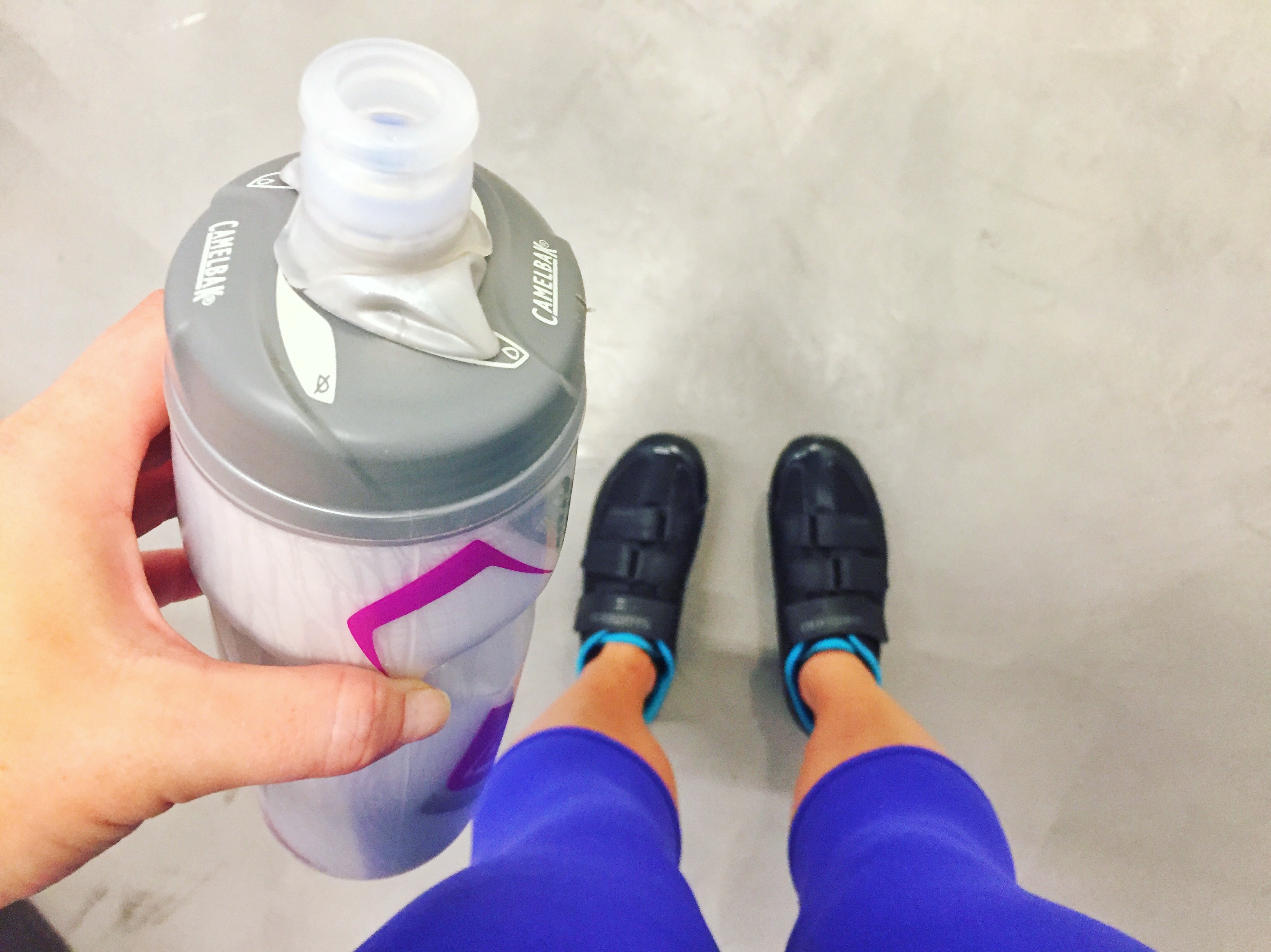 The only bummer for me? I wish I lived closed to the Pure studio!
Next up with my studio class workouts throughout November & December was going to more yoga sculpt classes at Fortis & YOGALUX in Carlsbad. I've become such a fan of yoga sculpt classes!