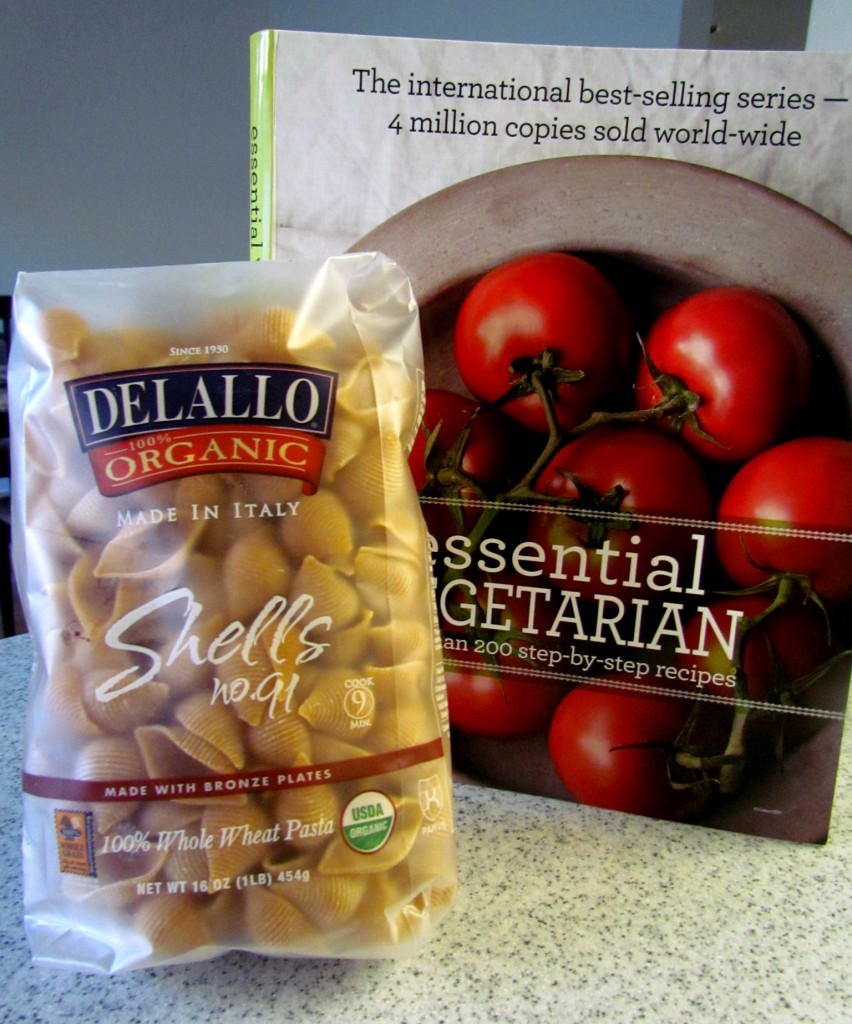 Last week as I was flipping through my cookbooks looking for some inspiration while meal planning, I came across a recipe in my Essential Vegetarian book that caught my eye. It was a recipe for fettuccine with creamy mushroom and bean sauce. I decided to use whole wheat pasta shells and altered some of the ingredients, and the meal came out pretty delicious if I do say so myself!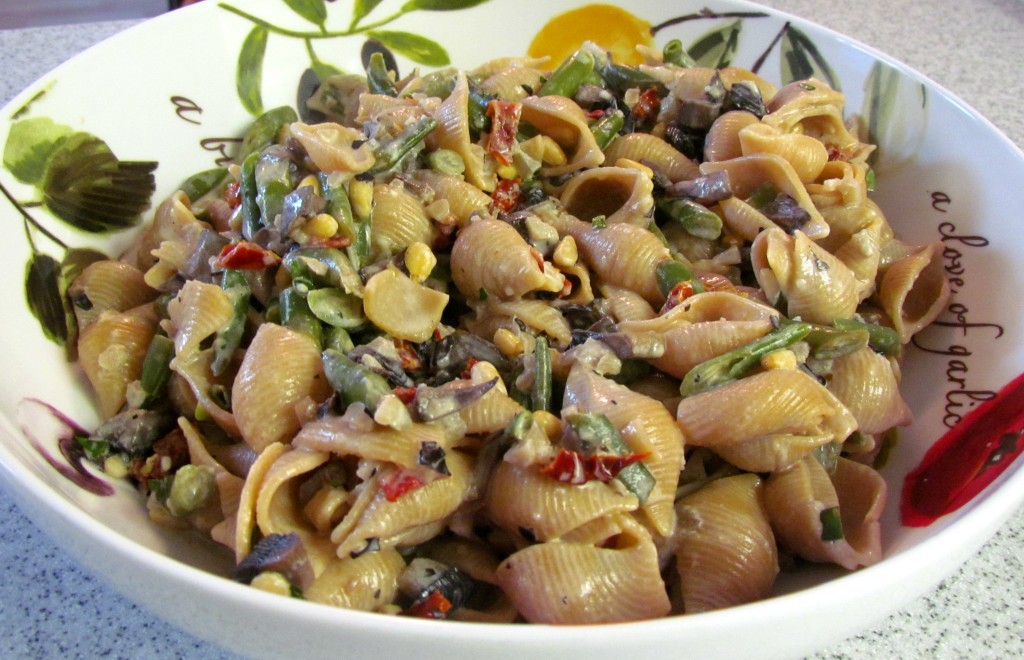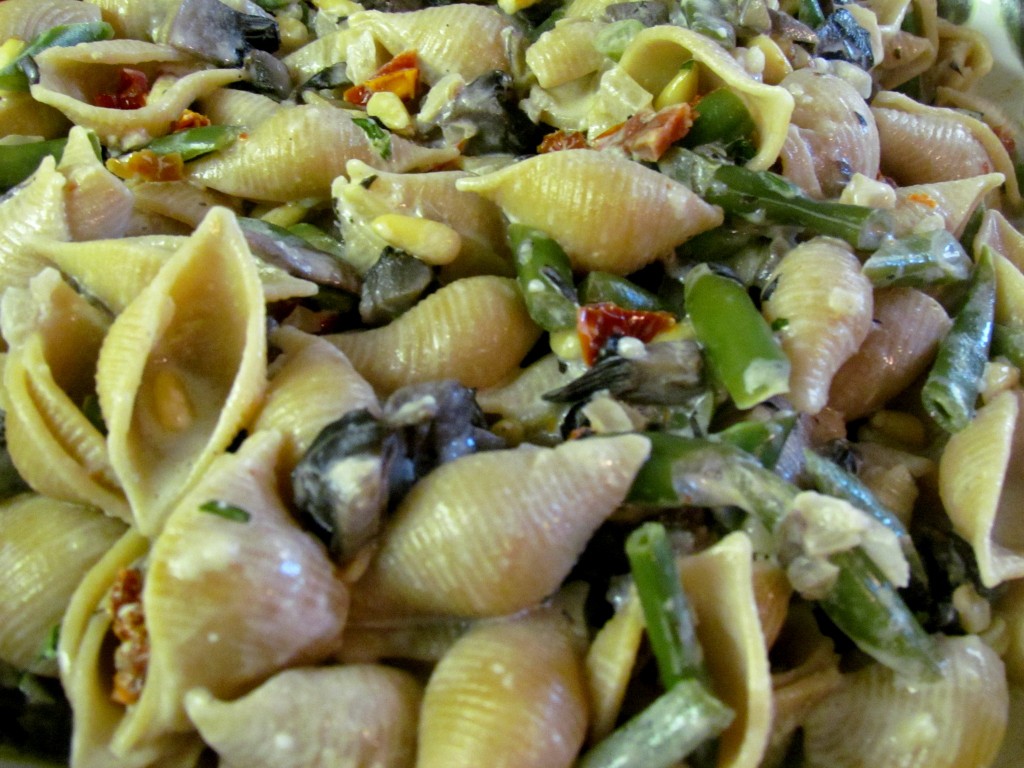 Creamy Pasta Shells with Mushrooms, Green Beans & Pine Nuts
Author:
Foodie Loves Fitness, Adapted from the Essential Vegetarian cookbook
Ingredients
12 oz [whole wheat] small pasta shells
1 TBSP olive oil
¼ onion, chopped
2 garlic cloves, minced
1 large portobello mushroom cap, thinly sliced
½ cup white wine
1 cup heavy whipping cream
½ cup vegetable stock
6 oz green beans, trimmed and thinly sliced diagonally
3 TBSP chopped fresh basil
¼ cup sun-dried tomatoes, cut into strips
¼ cup pine nuts, toasted
¼ cup grated pecorino romano
Salt & pepper to taste
Instructions
Cook the pasta according to directions. Drain and return to the pot.
While the pasta is cooking, heat the olive oil in a large frying pan over medium heat. Add the onion and garlic and cook until softened. Add the portobello slices and string beans and cook for about 5 minutes or until the veggies are slightly tender, stirring often.
Pour in the white wine, veggie stock and cream. Bring the mixture to a boil, then reduce the heat and simmer for 10 minutes.
Mix the sauce in with the pasta. Add basil, pine nuts, grated cheese, and sun-dried tomato slices and toss to combine well. Season with salt and pepper to taste.
Nutrition Information
Calories:
480,
Fat:
23 g,
Carbohydrates:
51 g,
Fiber:
7 g,
Protein:
11 g