"We live in a wonderful world that is full of beauty, charm and adventure. There is no end to the adventures we can have if only we seek them with our eyes open." – Jawaharial Nehru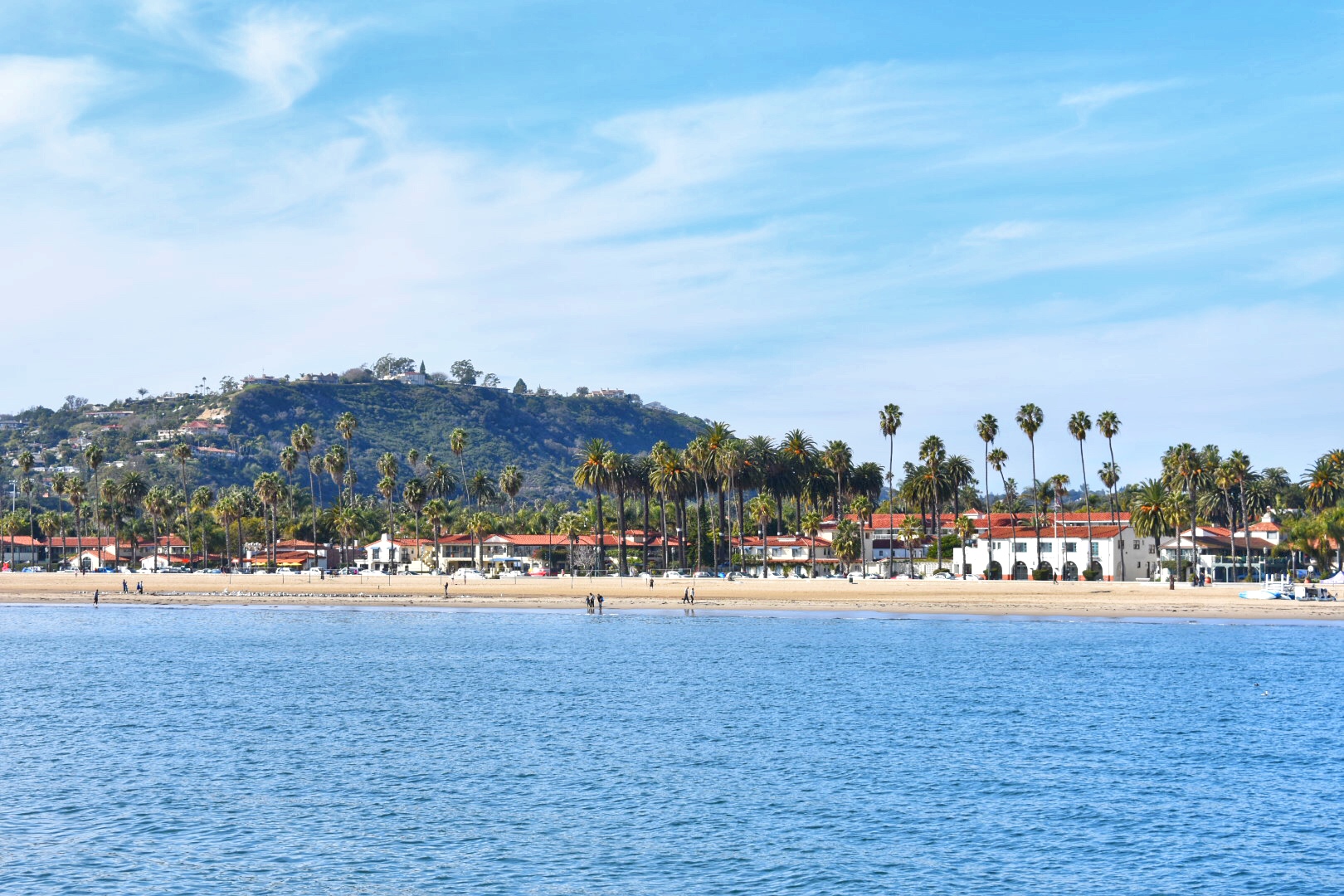 One of my favorite things about California is how there are endless road trip options within the state itself. Two weekends ago, my husband and I went on our first road trip of 2017. For this little getaway, we traveled up to the charming central California coast city of Santa Barbara. Situated next to the Pacific Ocean and Santa Ynez mountains + wine country, Santa Barbara is a popular tourist destination – and for good reason!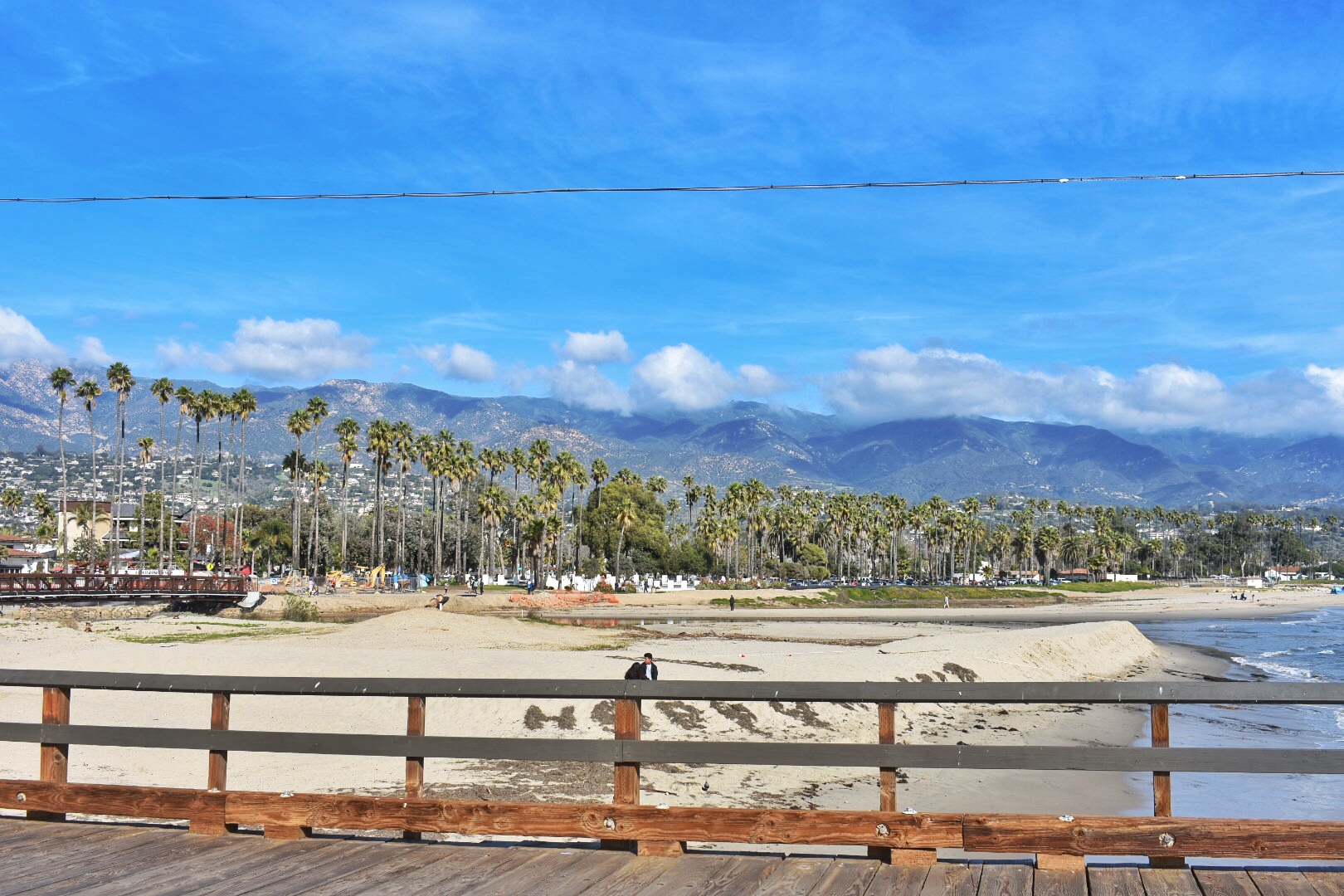 Even though we've been to Santa Barbara before in passing through on bigger road trips, this was our first time where Santa Barbara was our end destination. I love planning trips and enjoyed doing research online beforehand to find out the best places to eat, drink and explore in Santa Barbara.  And so, today I'm sharing a guide on how to spend a weekend in this beautiful town!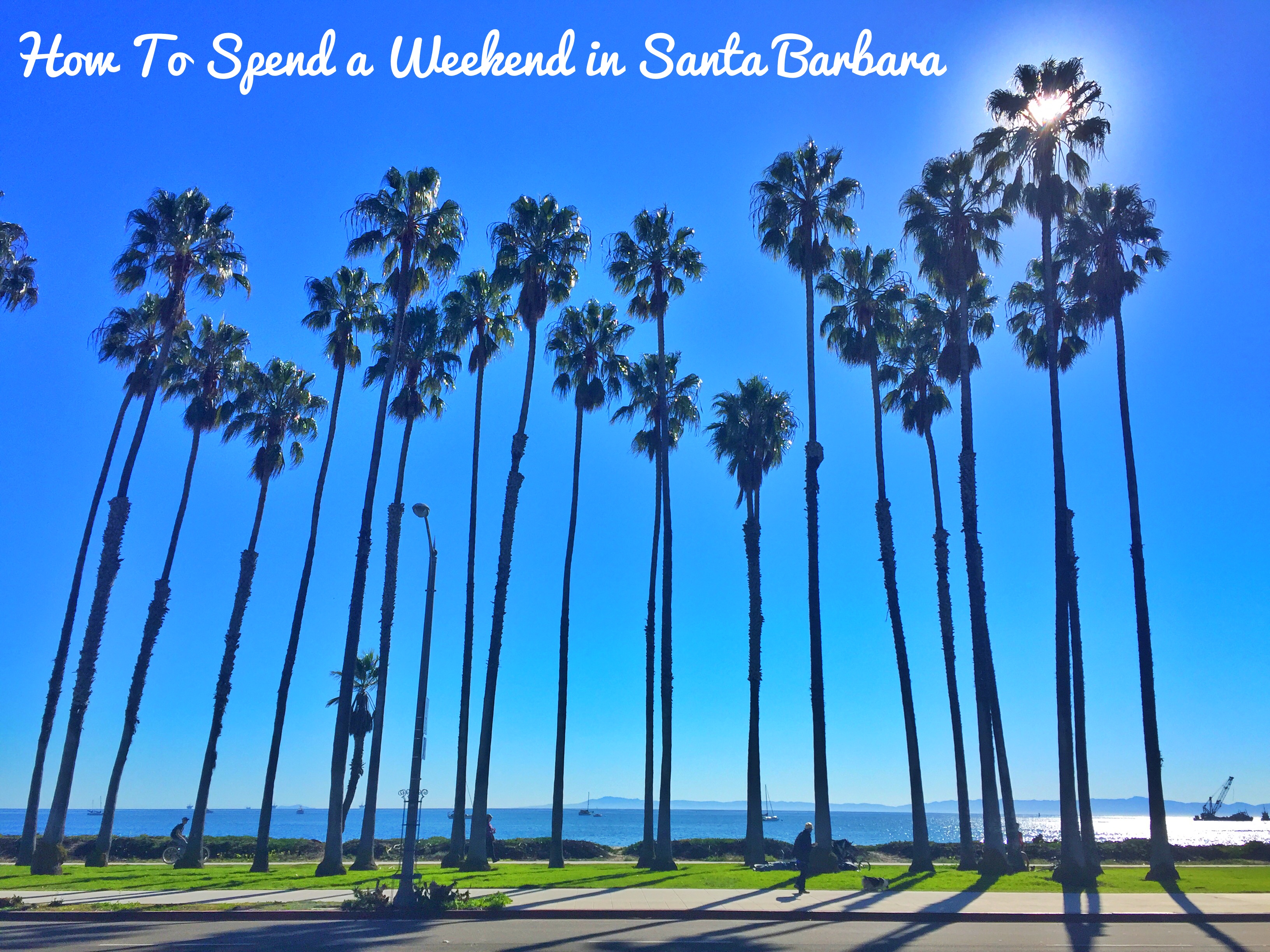 If you happen to be driving into Santa Barbara from Southern California as we were, you can get your sweet fix en route by stopping at the popular vegan Los Angeles donut shop, Donut Friend.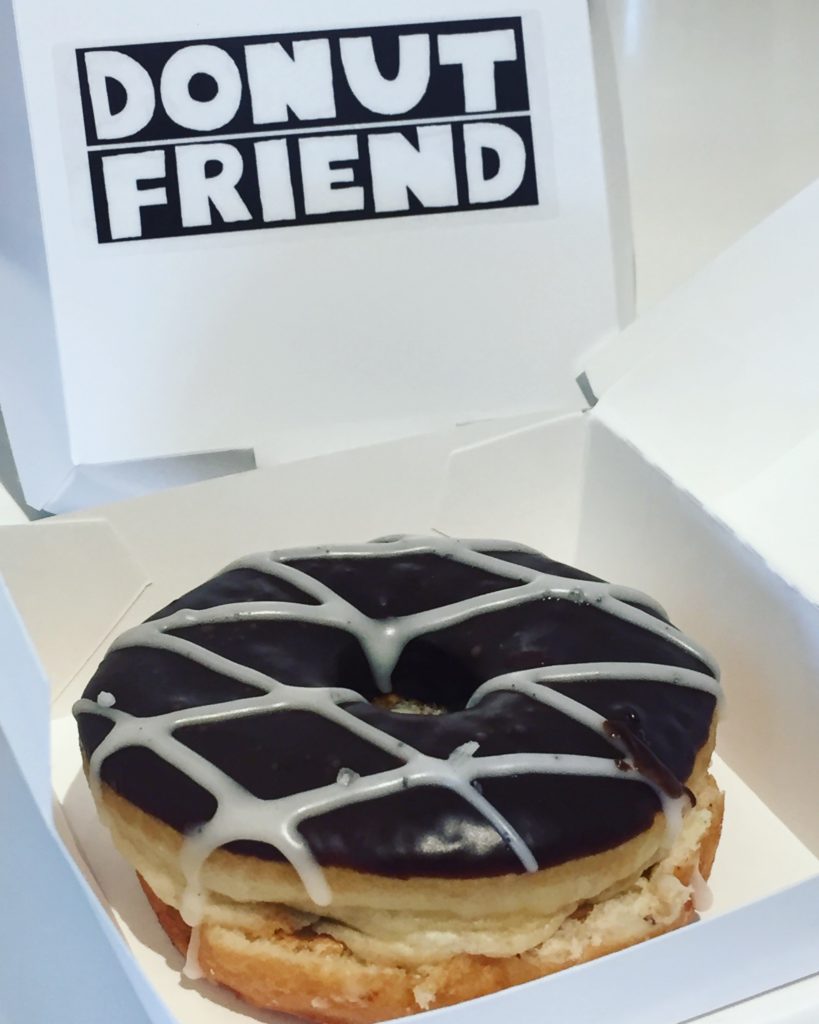 I happened to find out about this donut shop while reading a travel magazine last month that had an article about road tripping from San Diego to Santa Barbara, and I knew it was meant to be that we stopped in for sweet treats.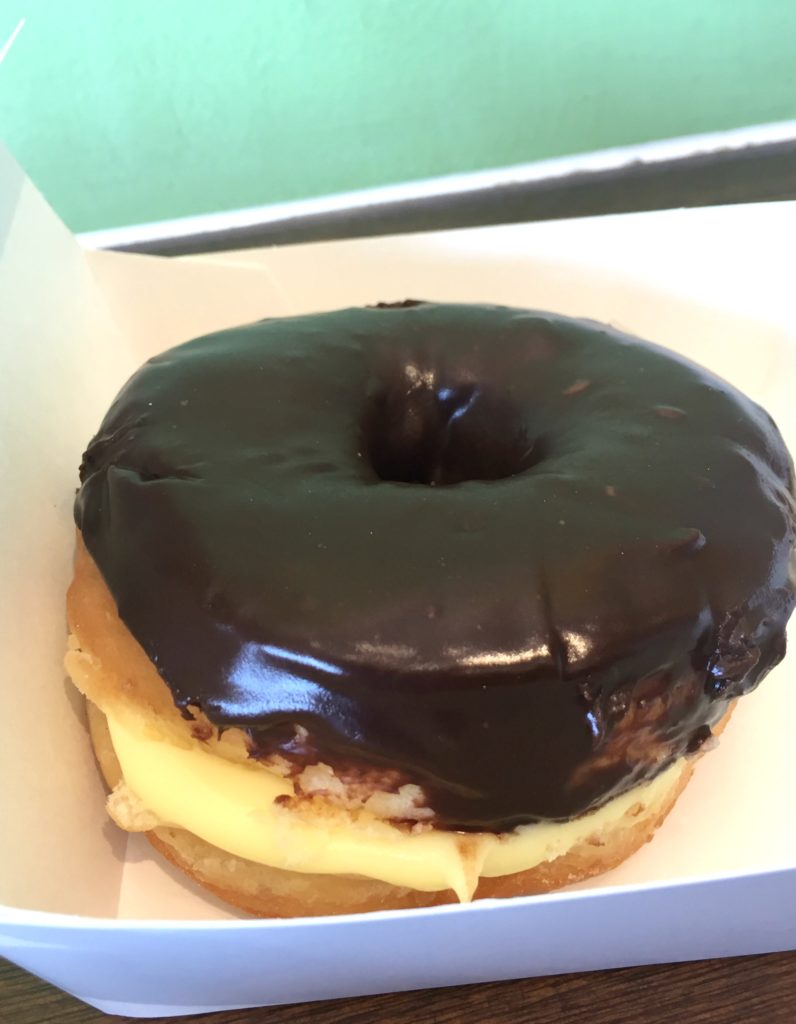 Donut Friend makes delicious dairy free stuffed donuts. We ordered two of their signatures: one "Custard Front Drive" – a donut filled with Bavarian cream and topped with chocolate glaze – as well as an "X-Ray Speculoos" donut – which was stuffed with cookie butter and topped with chocolate glaze and sea salt. I think we might have finished our donuts in abouttttt 2.5 seconds! But totally worth the stop off.
One you make your way into Santa Barbara itself, check into your hotel room, throw your bags down, and get ready for a fabulous day! There are tons of hotel options in downtown Santa Barbara. We stayed at the Hyatt Centric Santa Barbara, which had a nice location right next to the ocean and was within walking distance of the downtown action.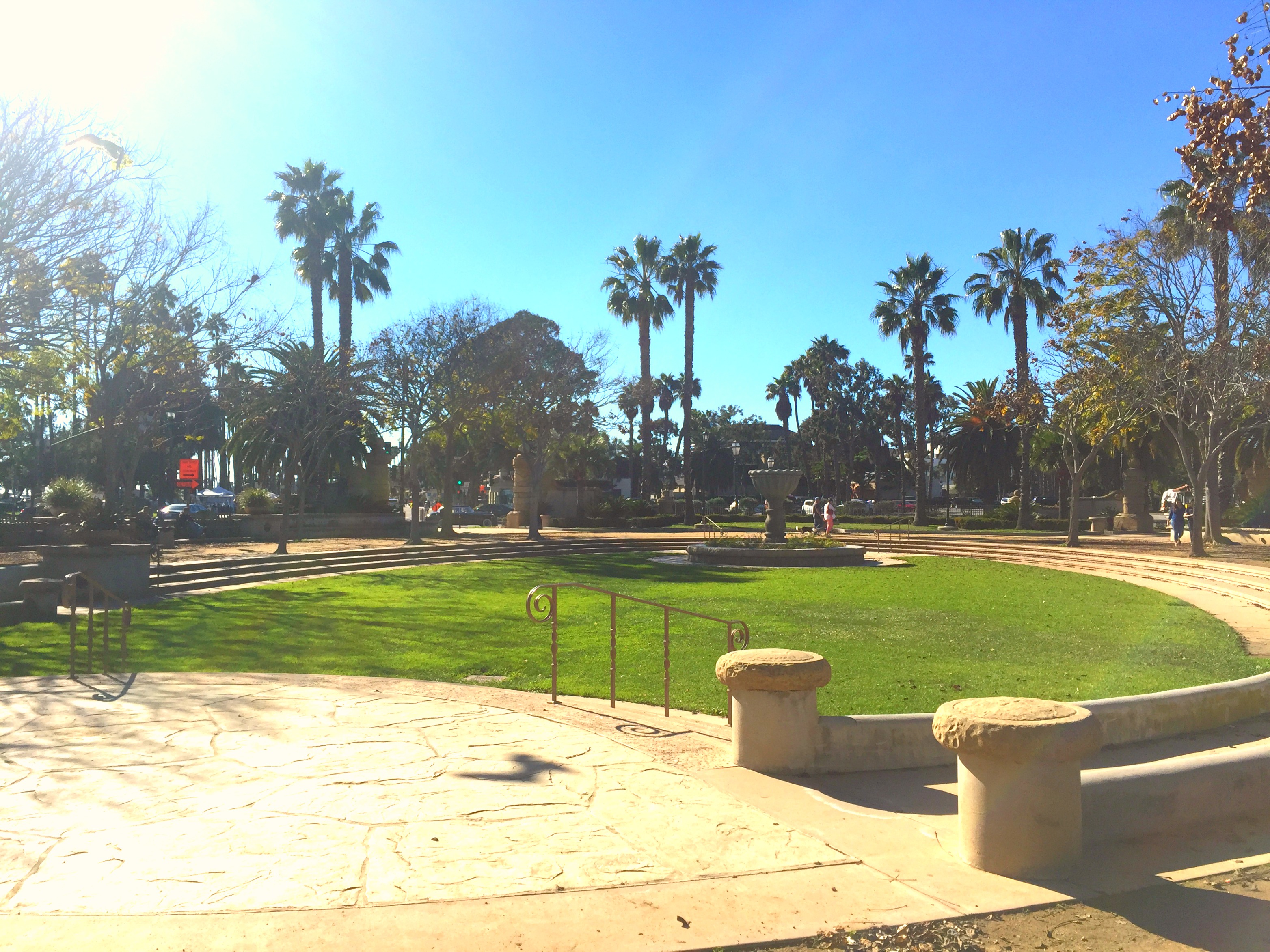 If it's a nice day out (chances are it will be!) and you want to soak up a bit of sun, head over to the beach or to one of Santa Barbara's parks. A few that were nearby our hotel were Cabrillo Park and Chase Palm Park. You can explore your walkable options on the City of Santa Barbara's website.
Santa Barbara is about a 4-hour drive from San Diego, so by the time we dropped our dog off at the kennel, stopped for donuts, drove up to Santa Barbara, and checked into our hotel, it was after noon and we were ready for some wine tasting!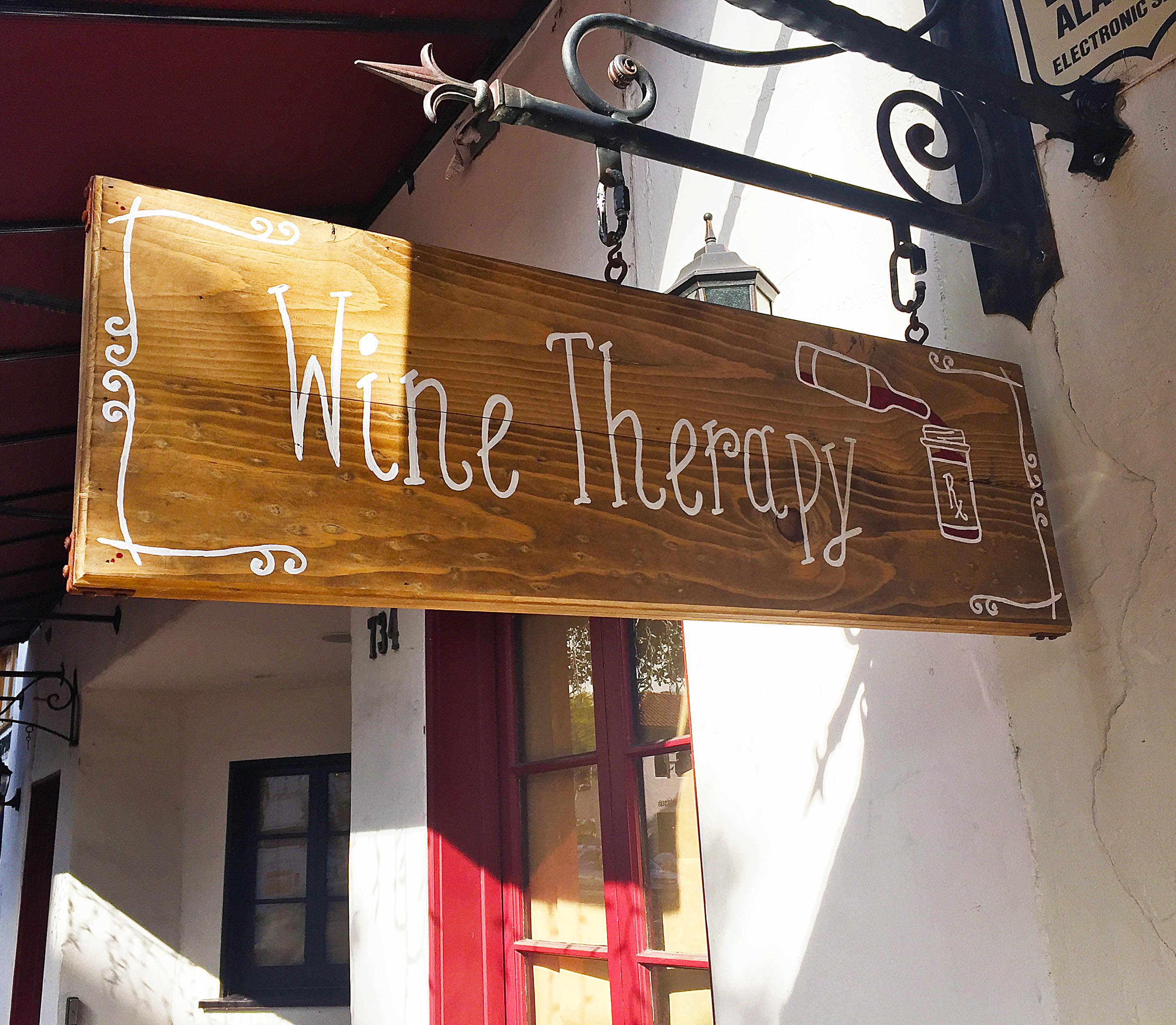 While there are numerous wine tasting routes and gorgeous vineyards outside of the city of Santa Barbara, including ones that I've visited like the Santa Ynez Wine Trail and in the Danish town of Solvang, there's also wine tasting right downtown. Called the Santa Barbara Urban Wine Trail, it offers many wine tasting rooms that are all walkable.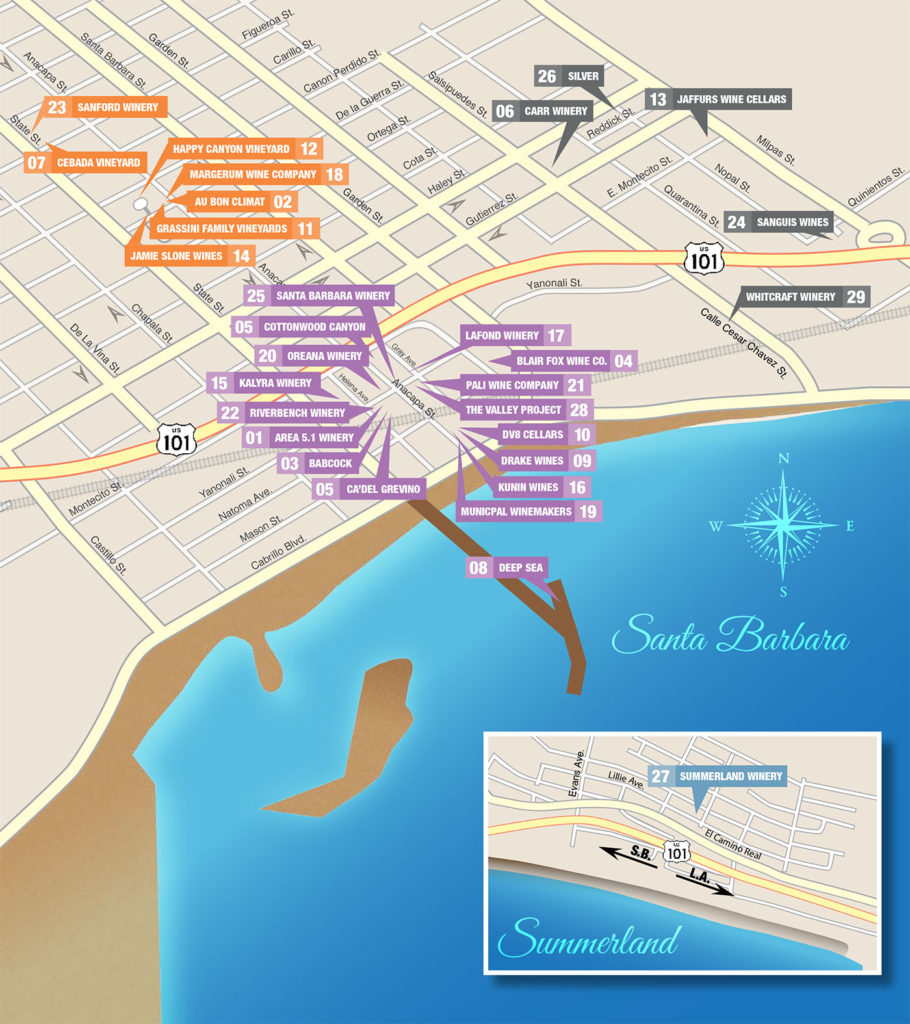 While I tend to like to visit the vineyards themselves, wine country is a bit of a further drive out, so we opted to keep it easy and experience the urban wine trail for the first time.