Hi friends!
How was your weekend? Did you celebrate St. Paddy's Day? I was flying cross-country all day Friday on the actual holiday, but I had a chance to celebrate the Irish holiday yesterday with my parents. I'm in Jersey this week visiting family, and went to a winery yesterday with my parents that had a live Irish band playing. It made me want to be back in Ireland hanging out at pubs with my family!
So, let's dive into the real topic at hand today: Mediterranean Barley Stuffed Peppers – an easy Meatless Monday dinner idea!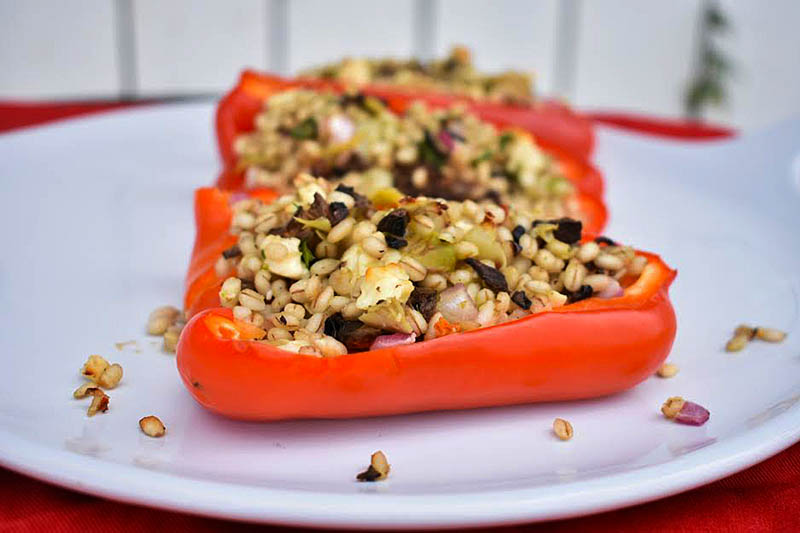 I've always been a fan of stuffed peppers, and for this recipe, I wanted to do something different in terms of grains. I usually will use brown rice for stuffed peppers, but this time I decided to try barley instead and loved it.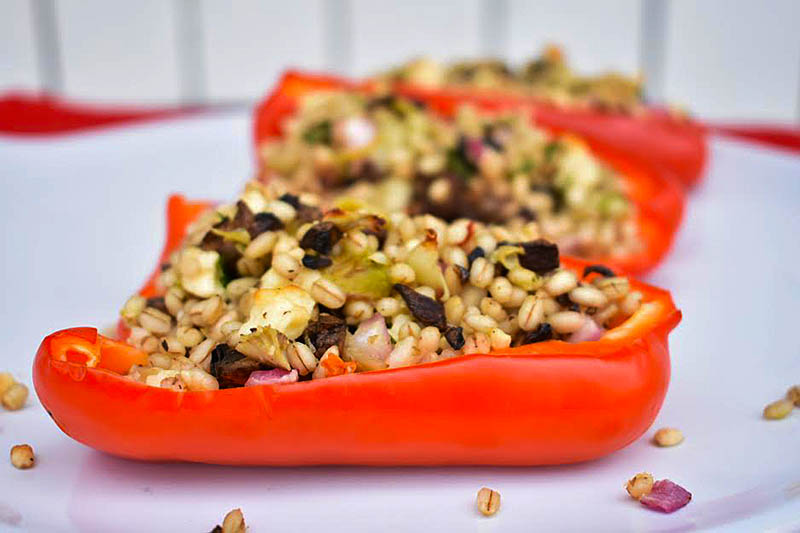 I like to make a nice sized pot of grains at the beginning of the week to use for a few different meals, so this time, I cooked up some barley and used some for this recipe, then some another night with veggie burgers and sautéed zucchini.
You can always swap out the barley for whatever other grain you feel like – such as farro, cous cous, or rice for a gluten free option.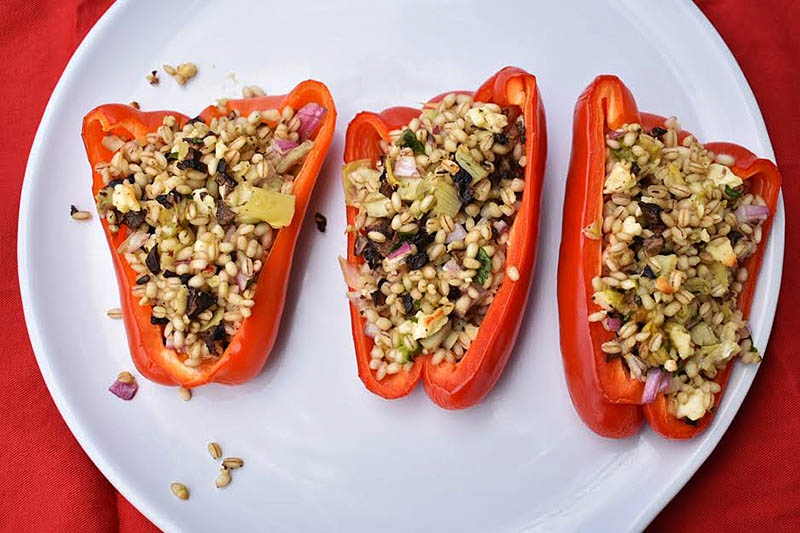 These peppers take a Mediterranean twist with the inclusion of crumbled feta, red onion, artichoke hearts, avocado, red onion and portobello mushroom. I always love making meals Mediterranean-style because the ingredients commonly used in this type of fare are so healthy and flavorful!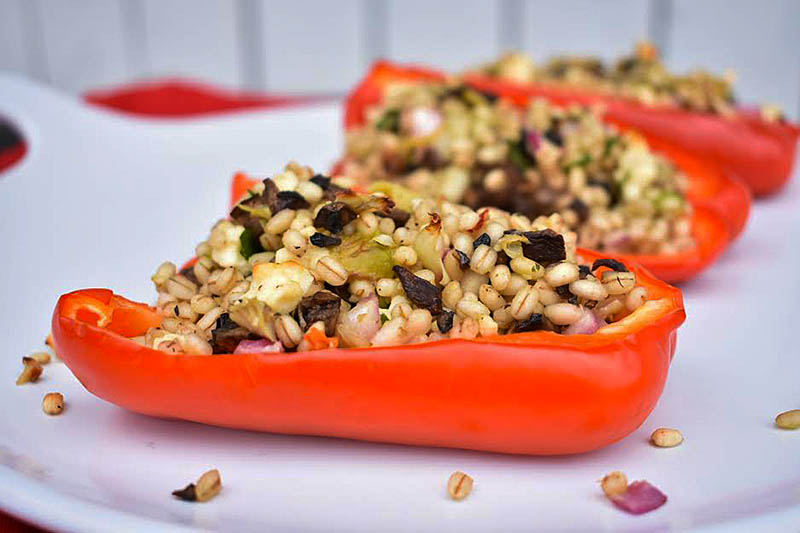 Continue reading →