As with most food bloggers & writers, I love to bake and cook for loved ones. Whenever we have guests in town, I enjoy feeding them well. A lot of the time when I meet up with girlfriends, I'll bring them some of my latest kitchen creations to try. I show my love for people by making them nutritious, delicious food.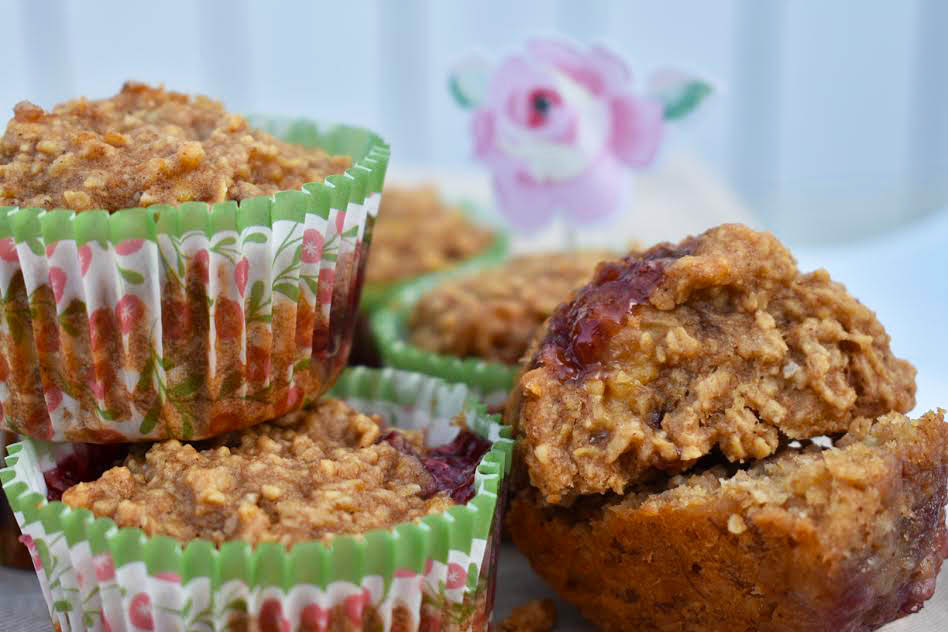 When I stay at my parents' house in Jersey, it's fun to make snacks, dinners, and desserts for everyone to enjoy. A few weeks ago when I was there, I was a little off of my Chef Nicole game because I was under the weather, but I still whipped up some yummy recipes for them.
One night I made creamy spring veggie & asparagus puree soup for dinner, because I knew my mom would dig it (She did!).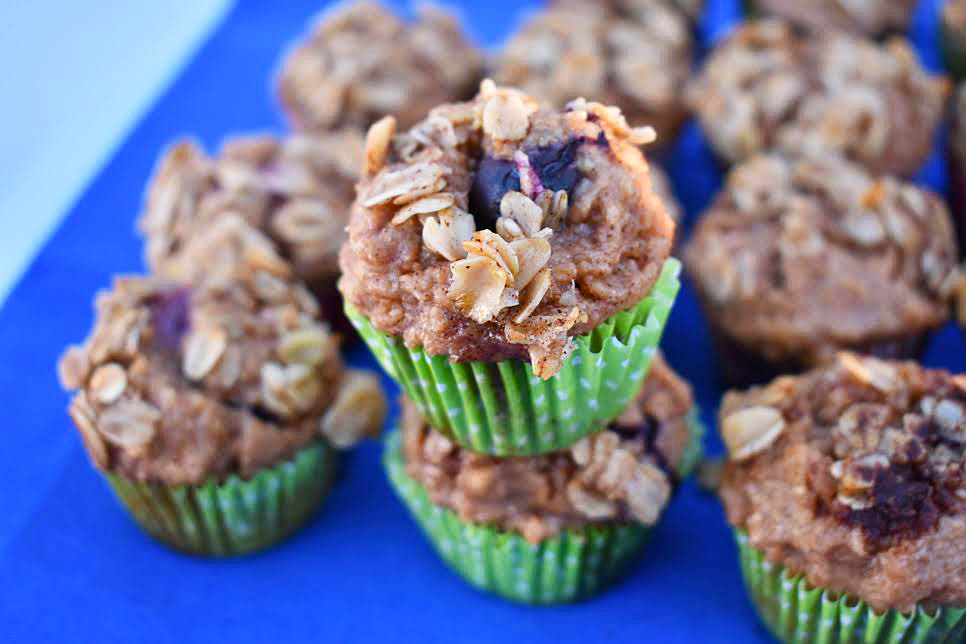 I also made my most recently published Shape recipe, blueberry banana Greek yogurt muffins.
Continuing with the blueberry theme, I also made bluebery oatmeal chia bars one morning – except when I took the baking dish out of the oven, I mistakenly placed it on a burner that was on low heat….and then left it there for hours. I was in the kitchen the whole time and didn't even smell the bars and pan burning because my sinuses were all congested! It actually worked out well because my dad loves burnt things. They wound up being super dry, but he was a fan of them anyways…so it was only half a kitchen fail!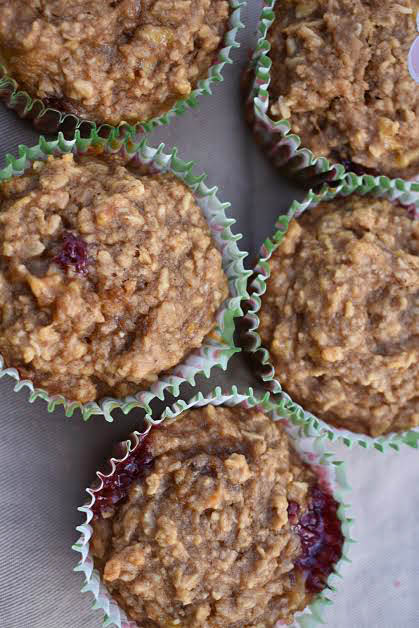 Another muffin recipe that I decided to make were peanut butter & jelly banana muffins. I first shared the recipe on here years ago when I was a newbie blogger, and I hadn't made them in quite awhile. My dad loves PB & J (and so do I!) so I thought he'd like these. I always like having muffins, bars, or energy bites around as a healthy snack, and we all snacked on these muffins throughout the week.