Hello strangers!
So, last week was probably the first full week that I did not post on this little corner of the internet of mine since I started this blog. Trust me, it wasn't by choice!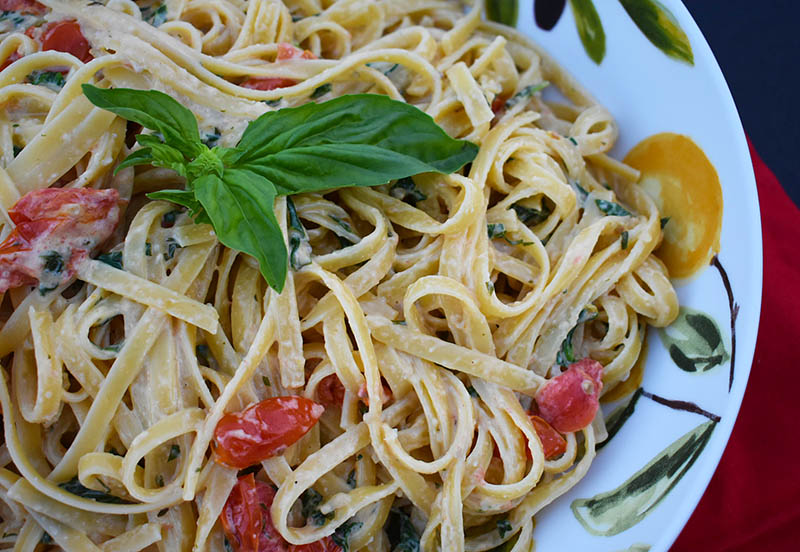 I was pretty much in technology hell all week. My beloved computer had been running really slow, and I was troubleshooting and running back and forth to the Apple Store like my life depended on it – because well, it kind of does. I work on my computer every single day and depend on it as a publicist, blogger, freelance writer and health coach. So, you can imagine that I have a lot of stuff on this computer of mine!
To make a long story short, the good news is that my computer was salvaged and is now working fast. But what's the bad news? Apple restored my computer without consulting me first, and wiped out many of my photos that I saved only on my computer + an external hard drive that randomly stopped working last week. And since my computer was running so poorly, I wasn't able to successfully back up my photos. Believe me, I tried.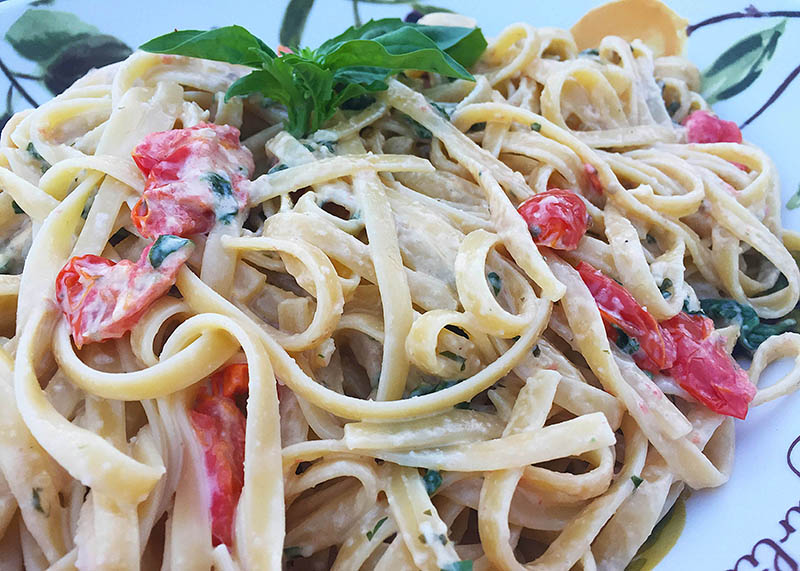 So yea, I'm majorly bummed about the photos being lost. I keep thinking of my travel photos, wedding shots, and captured family memories that I'll probably never get to see again.
(Yes, my photos are now set up to automatically go to "the cloud" every day so that this never happens again.)
But on the bright side, I can recover some of them by looking at my past posts and social media, and saving them back one by one. Luckily I've posted a ton of photos on this blog of mine! And, I can resume working on my computer and it not take me 4x as long to do things. I know this sounds like such a first world problem, but with how much I rely on my Mac, the whole situation was very stressful. I'm thankful for yoga, baking and my bike trainer for keeping me sane when I wanted to rip my hair out!
So that's that, but let's get to the good stuff today… aka pasta.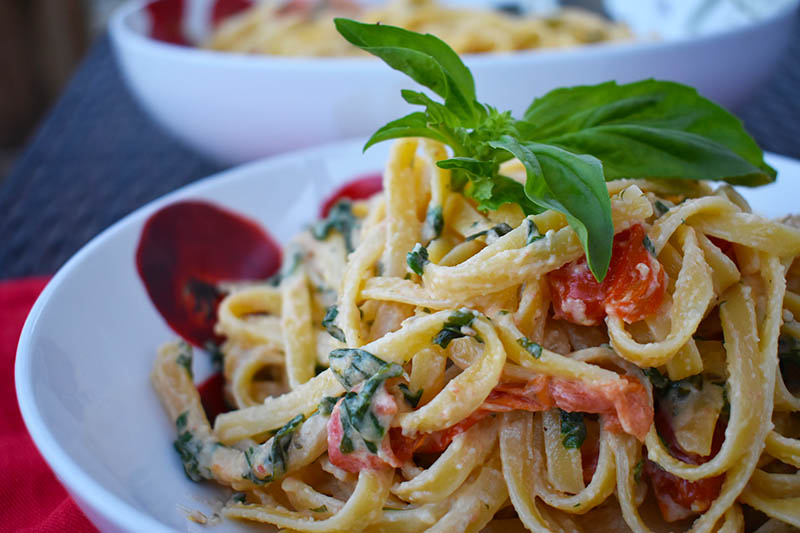 Today's recipe is one that I've been making for years. I first started making this dish after I had a craving for fettuccine alfredo, but when I ordered it out at a restaurant and ate half of the dish, I left feeling too full and kind of sick. That's the thing about consistently eating healthy & light: When you eat heavier food once in awhile, your body does not like it! So, I did what any good food blogger would do: I came up with a lightened up recipe that leaves me feeling satisfied but not stuffed.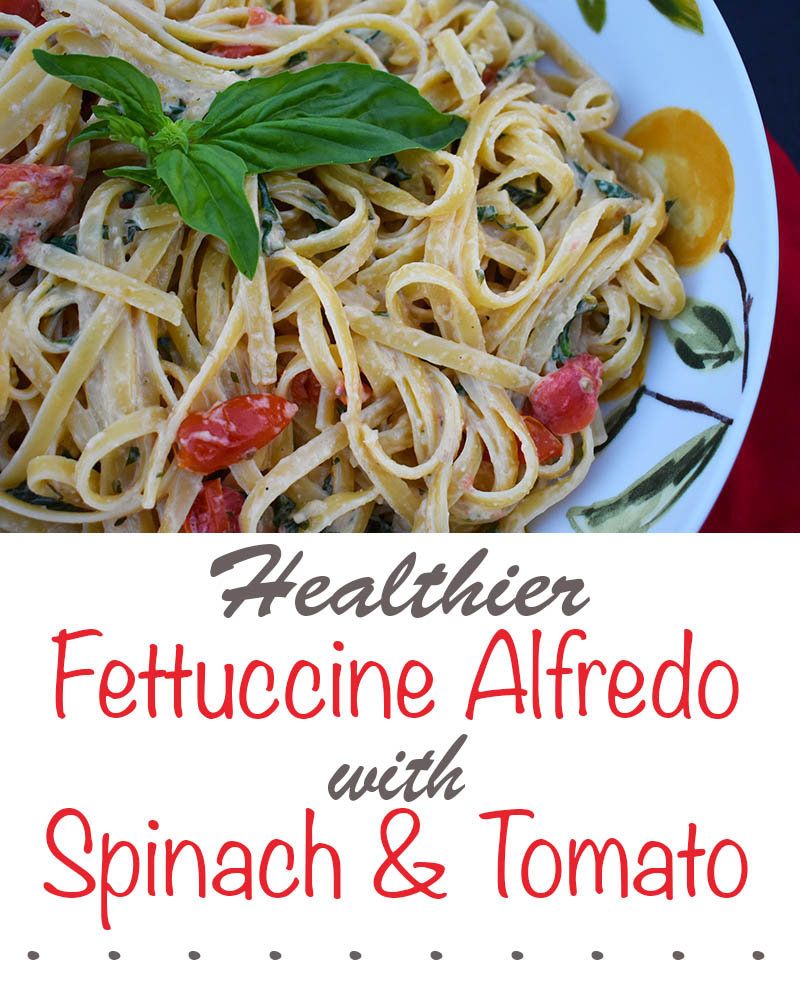 Continue reading →