I'm always up for an adventure, and living in the San Diego area, there's no shortage of fun to be had. With our year-round sunshine and moderate temperatures, I love taking advantage of the weather and getting outside as much as I can.
From my frequent hikes and walks along the coast, to mountain biking excursions and sunset beach picnics, I get outdoors as often as possible in my free time. One of my co-workers recently remarked that I'm always outside on the weekends, and it's true! Being in nature makes my soul happy.
That's why recently when local company Everyday California reached out and asked if I'd like to go on one of their adventure tours, I gladly accepted the offer. My Marine was away for training over Valentine's Day weekend but we both had off of work for Presidents' Day last Monday, so it seemed like the perfect belated V-Day date for us to have an adventure in the Pacific.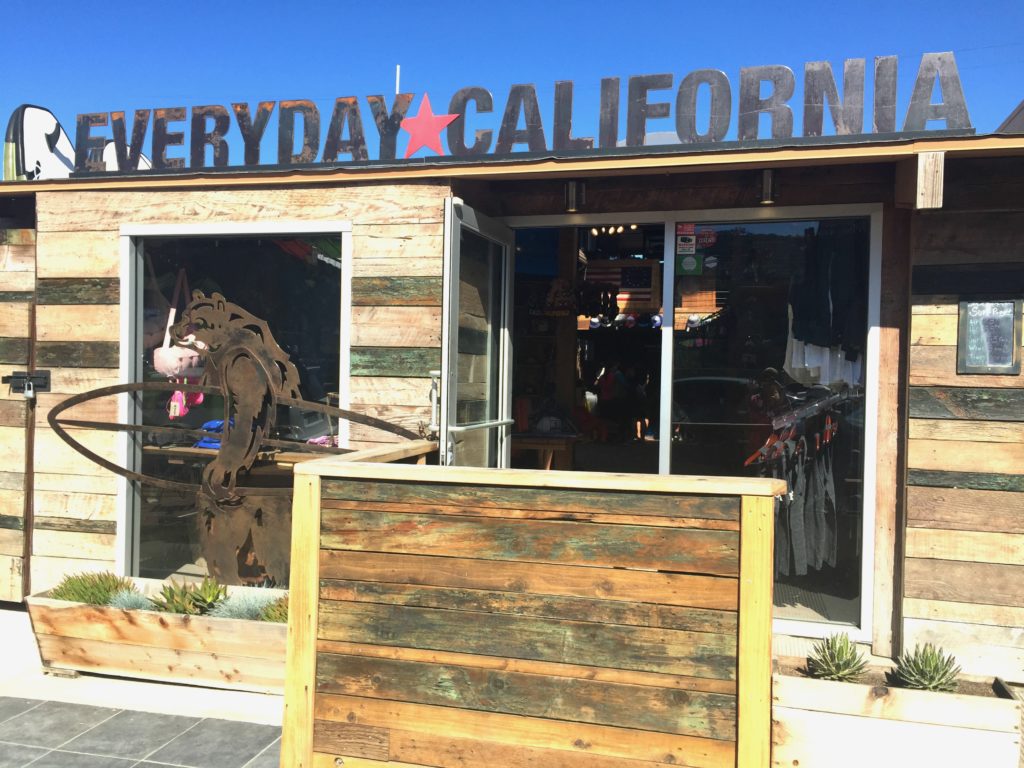 Everyday California is a board/kayak/snorkel rental, apparel, and adventure tour company located in the heart of La Jolla. We had actually been to their store before to go standup paddleboarding last summer, but had never done a guided tour with them. A couple of years ago we did a kayak sea cave tour in the very same area with another company, so I was interested to see how this tour compared.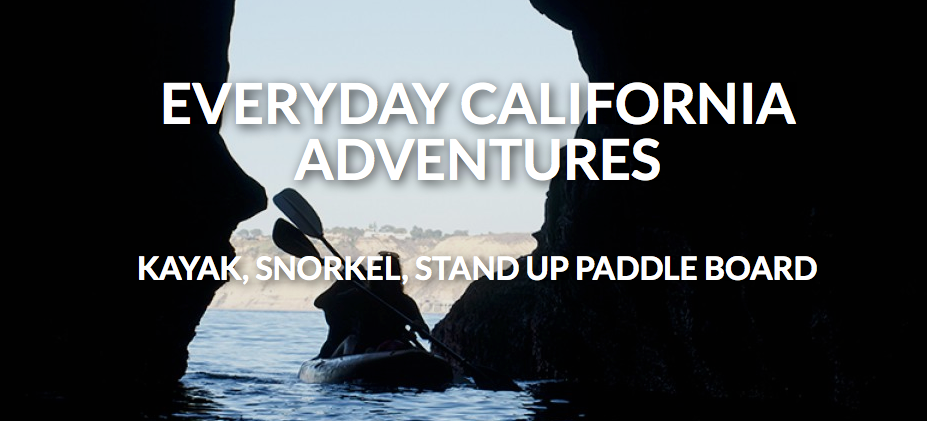 We chose to do their whale watching kayak tour, which runs only in the winter from December-March when Grey Whales migrate south all the way to Mexico from Alaska to have their babies.
The day of our tour wound up being an absolutely perfect day weather-wise. It was 80 degrees (We've been getting a bit of a gorgeous winter heat wave!), sunny, and the ocean wasn't too rough. We arrived at Everyday California to check in and get life vests and helmets. The store also offers lockers to store your stuff and dressing areas to change. Once the guides introduced themselves and got the tour started, we all walked down to the beach together.
Since the conditions when we went paddleboarding were really rough with larger than average waves, I was a little bit nervous about getting out into the ocean this time. While I wound up getting crushed by a few waves getting out (It somehow happens every single time!), our tour guides assisted everyone in getting their kayaks out past the break, and made sure that everyone cruised back in okay as well. I get a little freaked out by wild waves, so it was nice having the assurance of the guides there.