Has December been a whirlwind for everyone else too? I feel like this month has been flying by, and in just a few days, I'll be flying to the east coast for holiday vacation with my family!
Luckily last week, I had a chance to stop and unwind a bit with one of my favorite means of de-stressing: a massage.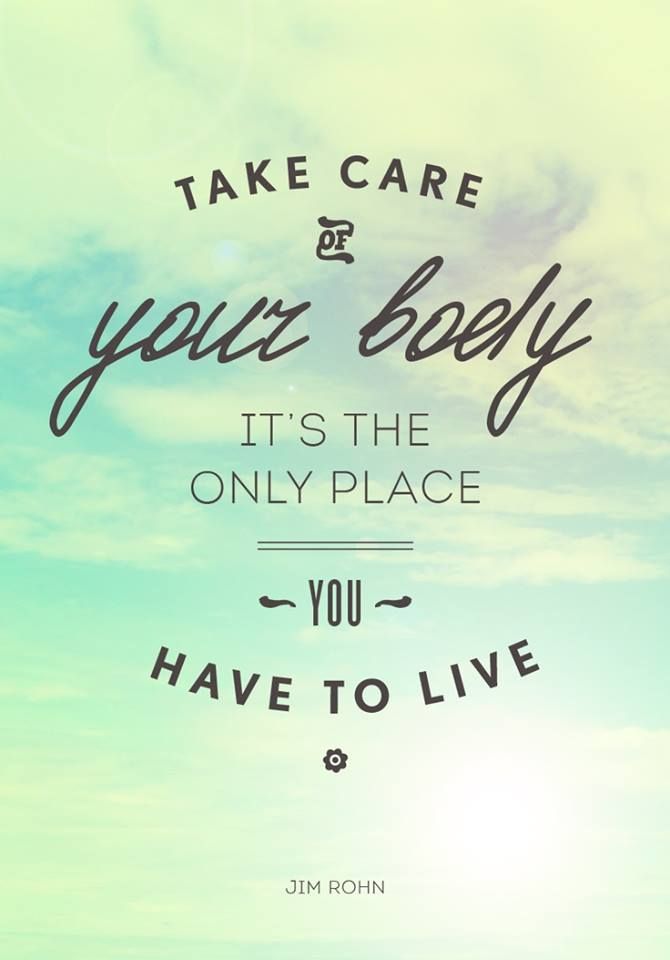 It's no secret that I love a good massage…. and I've gotten a number of massages this year since part of my calf & foot injury rehab/maintenance plan has been getting massages every 4-6 weeks. Being such an active person, getting a massage makes a big difference in smoothing out those knots in my injury spots. While the deep tissue rubdowns on my calf and other tight spots are usually more painful than relaxing, it's a good kind of pain knowing that I'll feel better in the long run!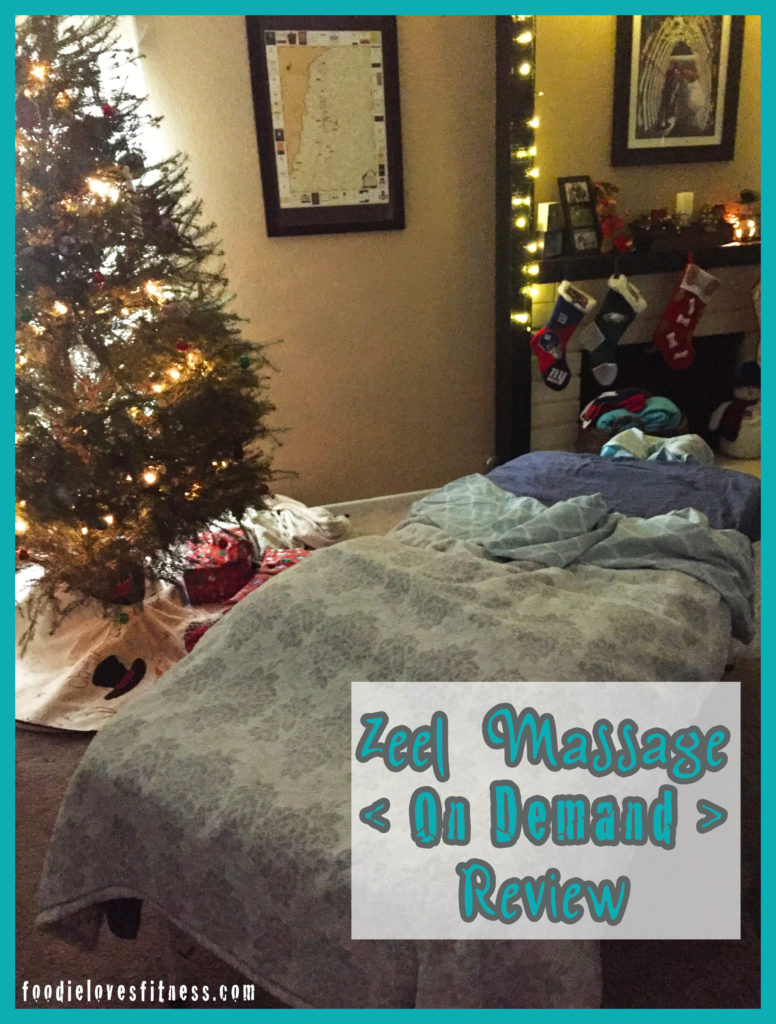 I was about due for a massage when Zeel Massage on Demand reached out to see if I'd be interested in trying out their services. It was a perfect fit for both working out my tight muscles and de-stressing before my holiday travels!
Zeel is a massage on demand company delivering spa-quality massages to your home, hotel, or workplace in many major U.S. cities – 7 days a week, 365 days a year. I loved the idea of getting a massage in the comfort of my own home, which is something I've never done before.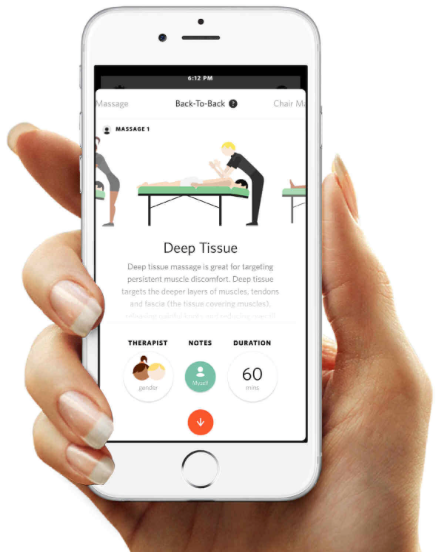 Users can request massages on the Zeel app. Once I downloaded it on my iPhone, I specified when I wanted my massage, what type of massage I wanted, if I had a gender preference (female), and added in the location that I wanted my massage done (my home).
It was a pretty straightforward process, except I did experience some difficulty verifying my identify. Zeel requires either a passport or license scan, or the last 4 digits of your social security number. I had trouble getting my ID recognized and my SS number wasn't being verified, so this step wasn't as easy as I would have preferred, but it worked eventually.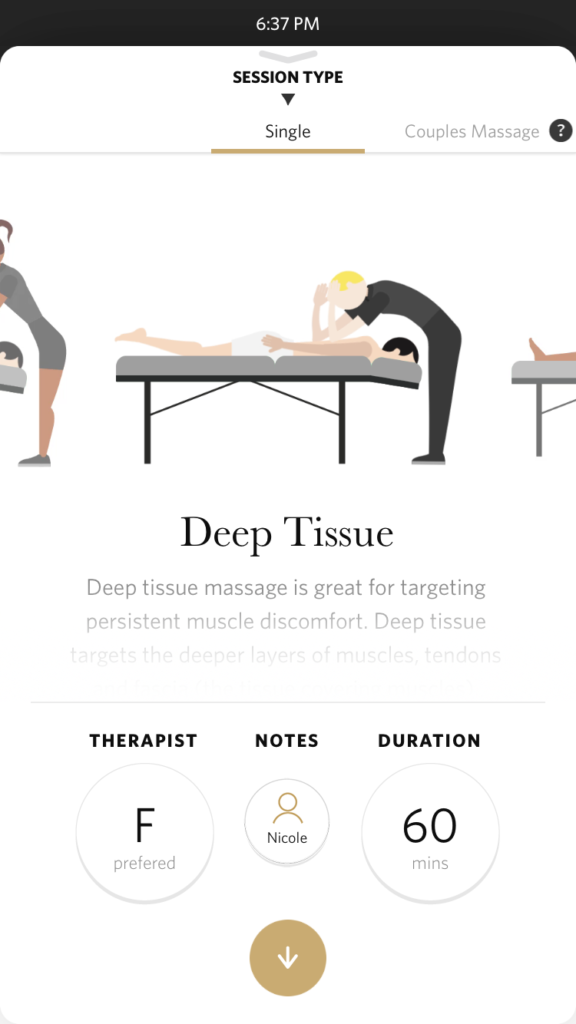 Once the process was complete, I got my massage booked within minutes and Zeel sent me a confirmation text. They also texted & emailed me appointment reminders and a much appreciated "what to expect" email leading up to the massage.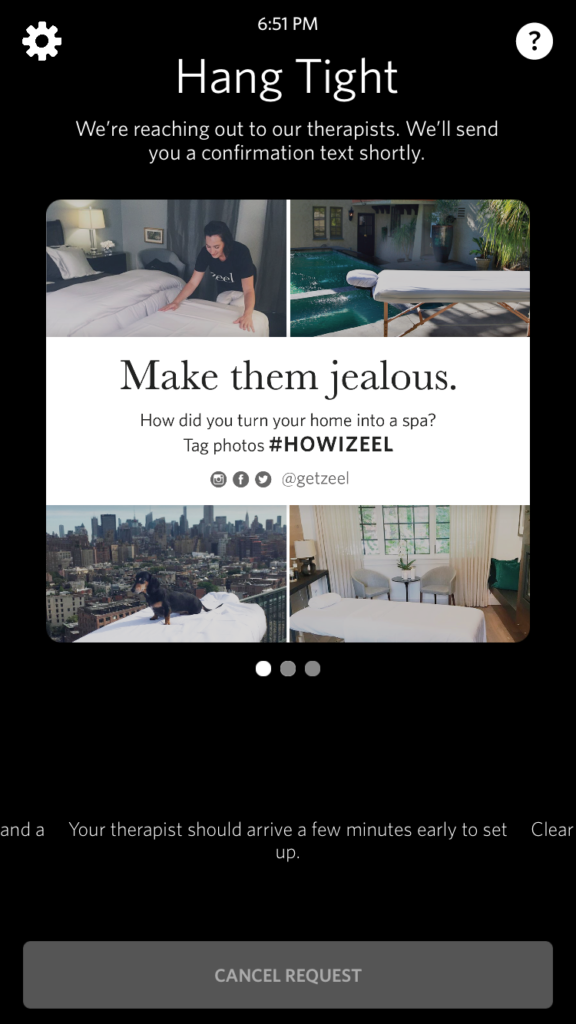 The Zeel masseuse brought a massage table, lotion and music, and all I had to provide was sheets and a pillow. We set up the table in my living room, which had an especially relaxing ambiance going on because it was a rainy, dark day and I had lit my Christmas tree and fireplace lights, and also had a lavender candle lit.
The one thing I was wondering about was how my energetic dog would be during the at-home massage. Not surprisingly, Harley was very interested in what a stranger was doing setting up camp in the living room. She was her usual nosey self as the masseuse set up the table, and alternated between being good & laying down, and getting out all of her toys out of her basket and licking my lotioned arms and legs throughout the massage. I wouldn't expect any less from her!