A few of the most common things I hear from people when it comes to healthier eating and weight loss are that they don't know what to eat and don't have time to meal plan. In response to this feedback from so many people, I've created a custom meal planning & health coaching program aimed at crushing your 2018 healthy eating & weight loss goals.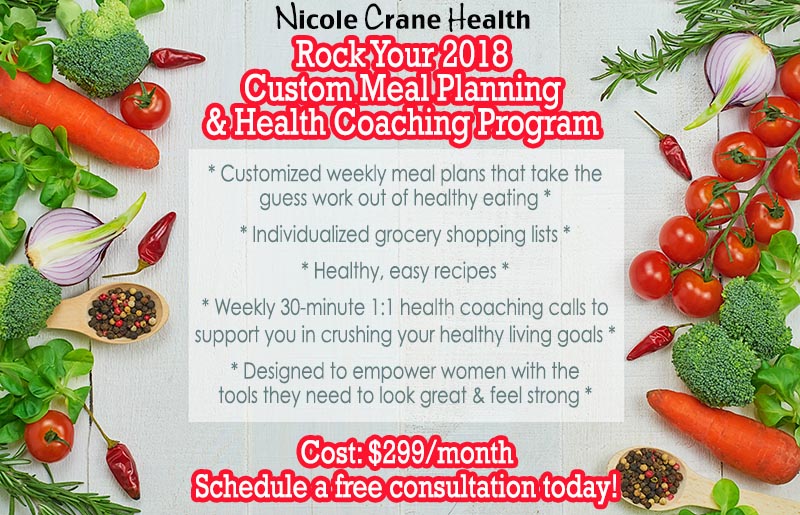 Designed to make healthy eating a more straightforward process, in this program I create weekly customized meal plans for you depending on your goals and preferences, taking into account factors like macro or calorie goals, as well as food likes and dislikes. I also give you easy recipes and handy food shopping lists, saving you time and energy.
This program also includes weekly health coaching check-in calls, where I'll provide the personalized support you need to be successful by digging deeper into your history with food and weight and finding out what triggers you, works for you, and challenges you, all while identifying steps to help you reach your goals.
Let's get one thing straight: There's no restrictive dieting here — you are going to enjoy eating delicious food that's also healthy nourishment for your mind & body through my custom meal planning program! Use the form below to schedule a free consultation today.