Sometimes keeping it simple is the best.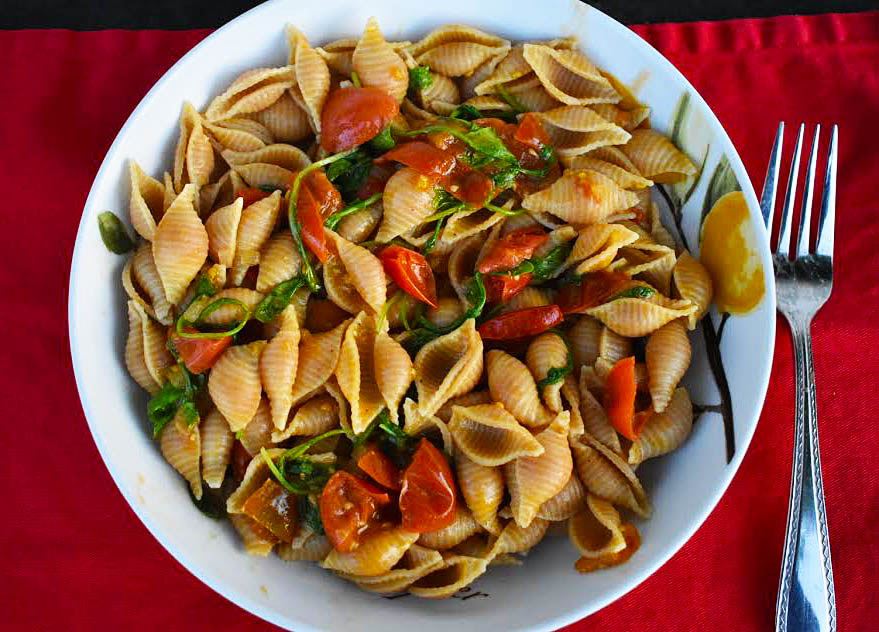 Every Easter when I was growing up – and really, almost every other holiday – my family would go over to my grandma's for a big family get together. I've talked about my amazing grandma before, but she loved to cook for everyone – and she pretty much always overdid it with how much food she made.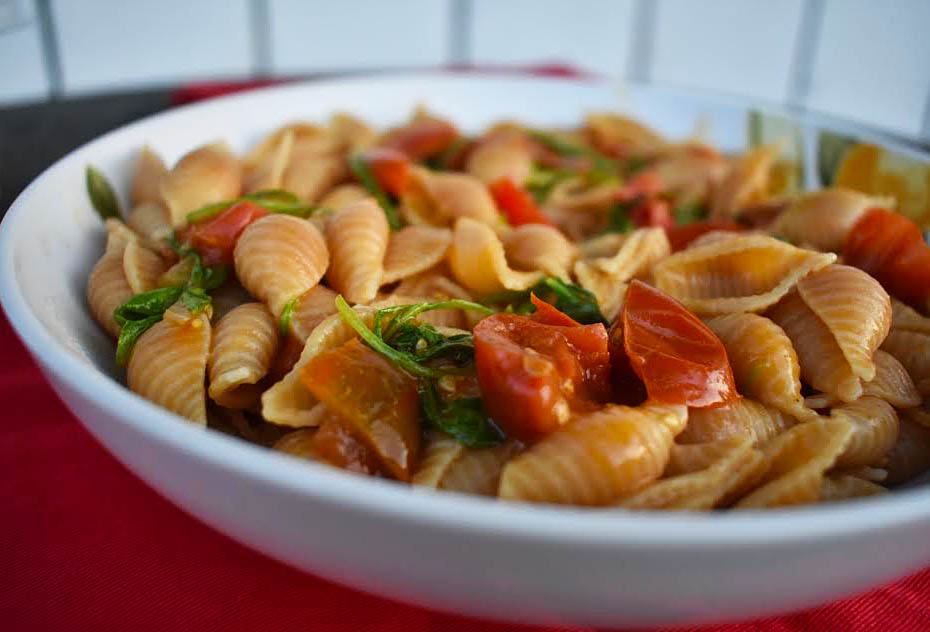 There would be a ridiculous amount of dishes for everyone to enjoy. From a giant antipasto salad and homemade breads, to a gigantic spread for the main course, to probably half a dozen desserts, complete with her annual bunny-shaped Easter cake, my grandma always spent days preparing. She also always made me eggplant parmigiana because I loved it (and later on, I developed an allergy to it, probably from eating it too much!).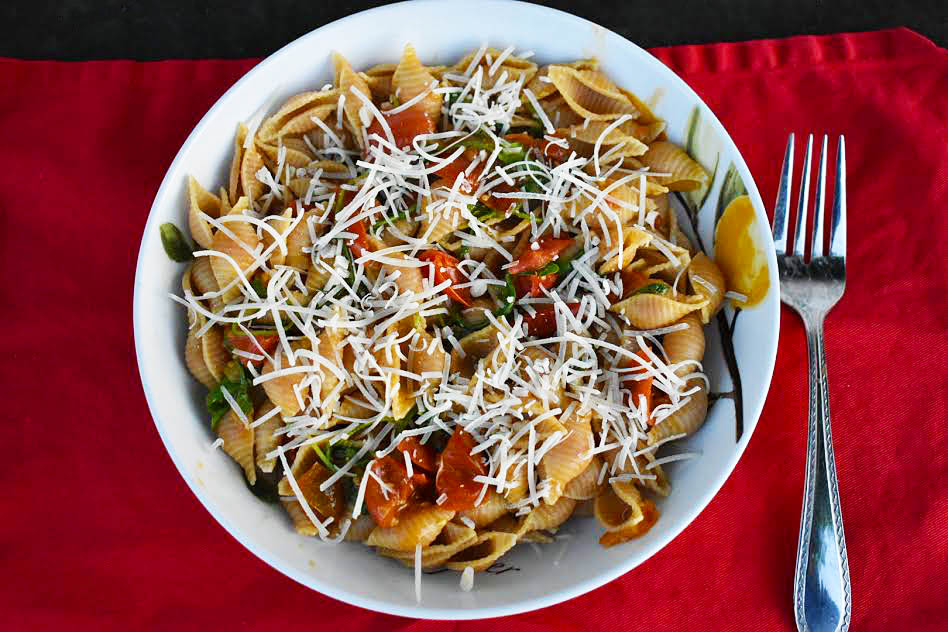 One type of dish that my grandma made for holidays was a simple pasta. It was usually designated as a go-to for the picky eater kids in my family, but everyone typically wound up scooping some onto their plates. She would often make a cavatelli pasta with just a homemade tomato sauce. It was maybe her most simple dish, but we all ate it every time.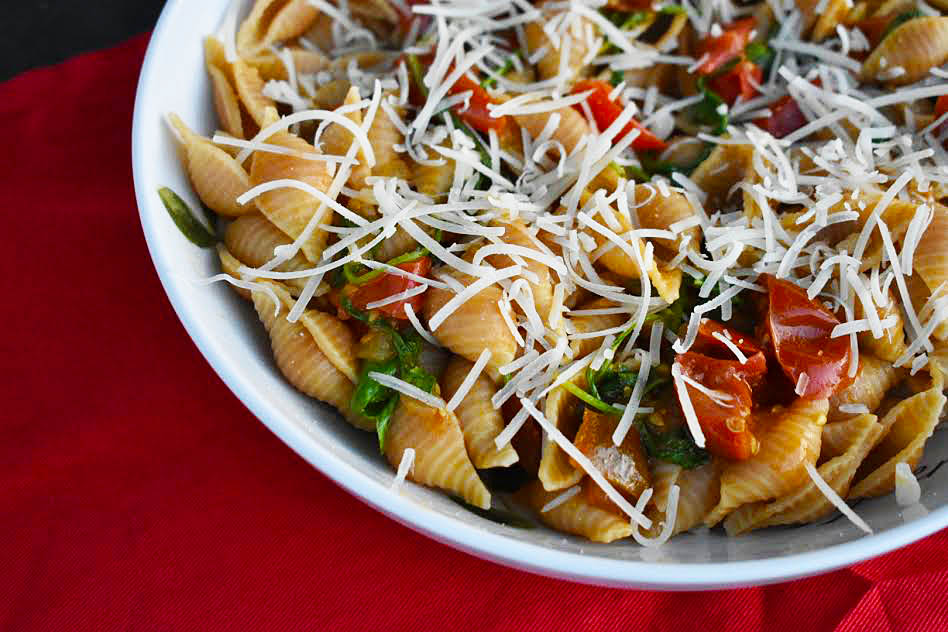 Today, in honor of the upcoming holiday and my grandma, who we lost just about three years ago and I miss so damn much, I wanted to share an easy pasta dish. This one comes together in 30 minutes or less, and the stars of the sauce are heirloom cherry tomatoes and wild arugula.