What kind of workouts have you been getting into lately?
I've noticed that when I get crazy busy, I tend to stop getting as creative with my workouts. And since April was a hectic month for me, my workouts were not all that exciting. I had been going to some fun classes that were challenging me, but the first thing that goes when my schedule is packed is fitness studio visits. After all, not having to drive to studios saves time in my day! I was also traveling for half of the month, during which I snuck in quick morning workouts before full days. Oh, but I did go on an awesome hike during my quickie getaway to Idyllwild!
No matter how busy I am, I make it a priority to workout. I tell myself, no excuses! Truth be told, I have exercise ADHD, so my "boring" workout stretch is probably still more exciting than most. I have about a dozen workout DVDs I like, I use YouTube to find new workouts (Speaking of which, check out my post on 3 at-home kickboxing workouts to try!), take my dog for long walks around our neighborhood, favorite parks, and by the beach, and use my at-home workout equipment. I have a variety of dumbbells, resistance bands, recovery tools, and my favorite thing of all, my indoor bike trainer.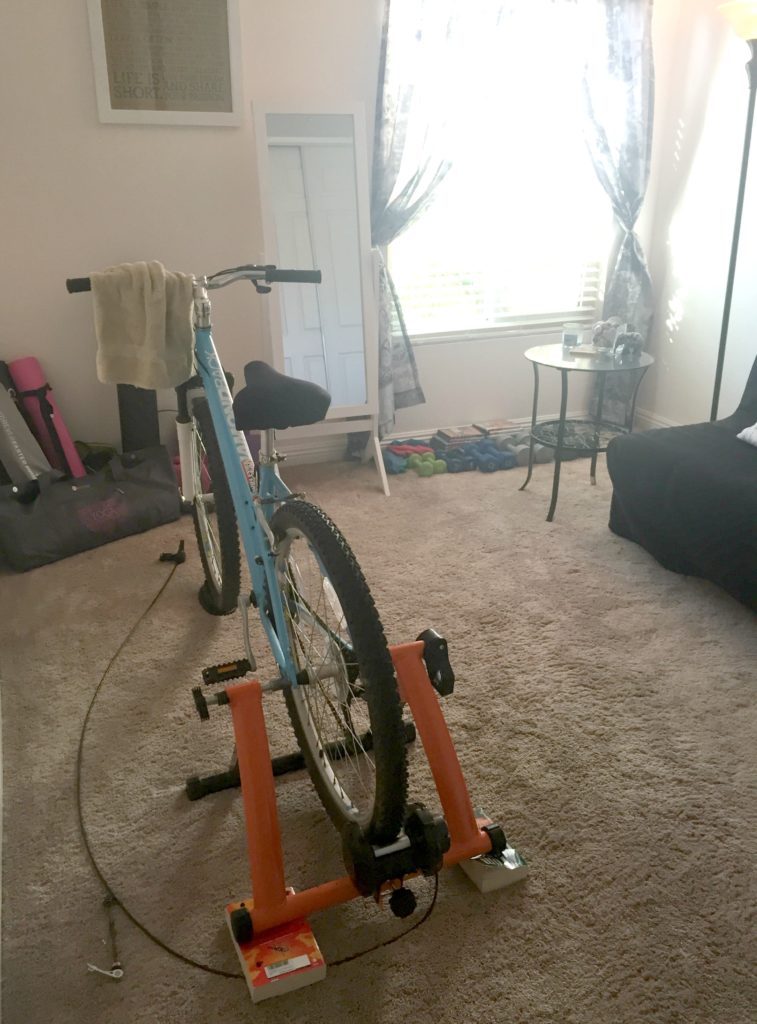 Print This