Soup is one of my favorite things to whip up on a chilly day.
I know, I know… I live in an area where "winter" is in the 60s and 70s, but we do have mild seasonal changes that make me crave soup. It dips into the 40s at night and carries over into the mornings, so my house gets nice & cool.
And occasionally we even get rain in the winter months! When that happens, the news can't stop reporting on it, everyone gets scared to drive as if a blizzard is happening, & it's all very exciting. It's mostly amusing for everyone not spoiled by San Diego weather their whole lives like myself, though last year we did get a few weeks in a row of serious rain that ended the drought we'd had going on for several years.
But I'm not going to lie, most of the time it's sunny and beautiful here. I always feel grateful for the weather & try to take advantage of it & spend as much time outdoors as I can year-round.
But back to soup. I love cozying up with a bowl of something warm and delicious with a hunk of crusty bread on the side during these months. Lately I've mostly been on a streak of just replaying my favorites on repeat. Here are three of my favorite plant-based soups that I keep whipping up!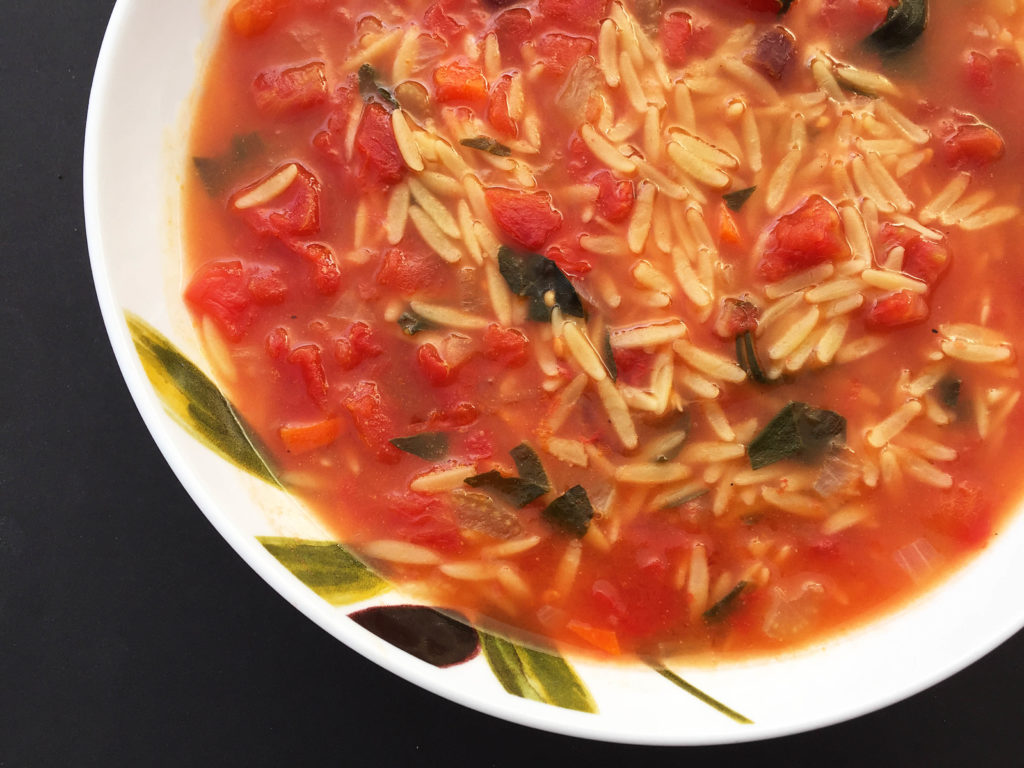 This easy orzo vegetable soup may be the most frequently made soup in my house over the past few years, as my hubby & I both love it. It takes 30 minutes to make & only requires a handful of ingredients, so I can whip it up on a busy weekday.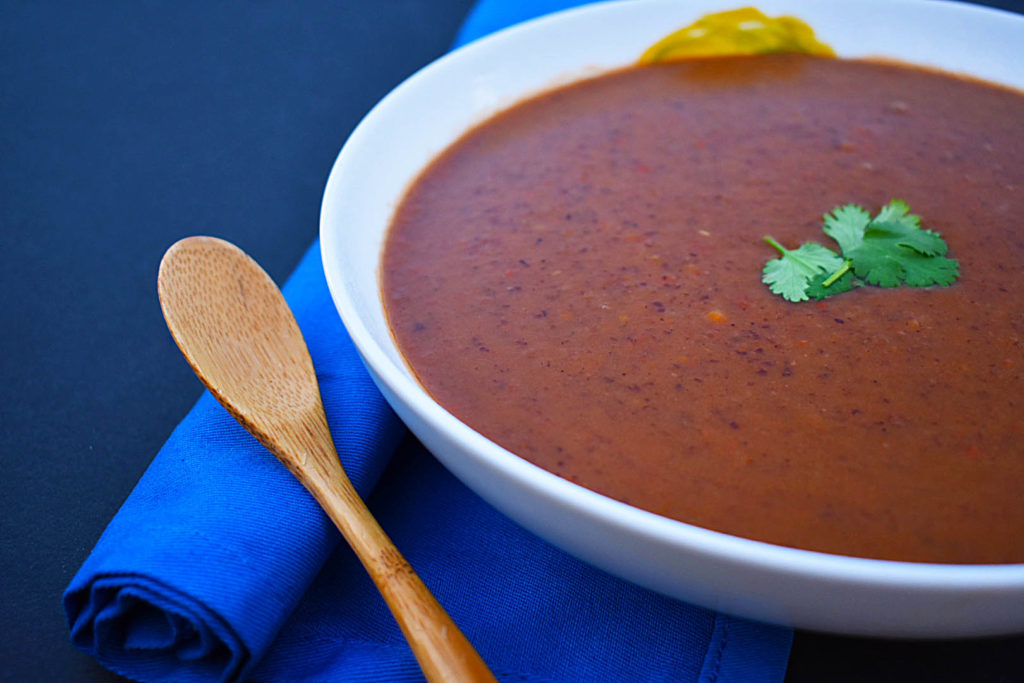 I love regular black bean soup, but I kicked it up a notch with this potato black bean soup. The soup calls for not just 2 cans of beans, but also potatoes, red bell pepper, carrot & salsa, so it's a nice dose of veggies (& lots of fiber!). I like to dip tortilla chips into my soup, and some regular/dairy free shredded cheese and/or sour cream is nice on top.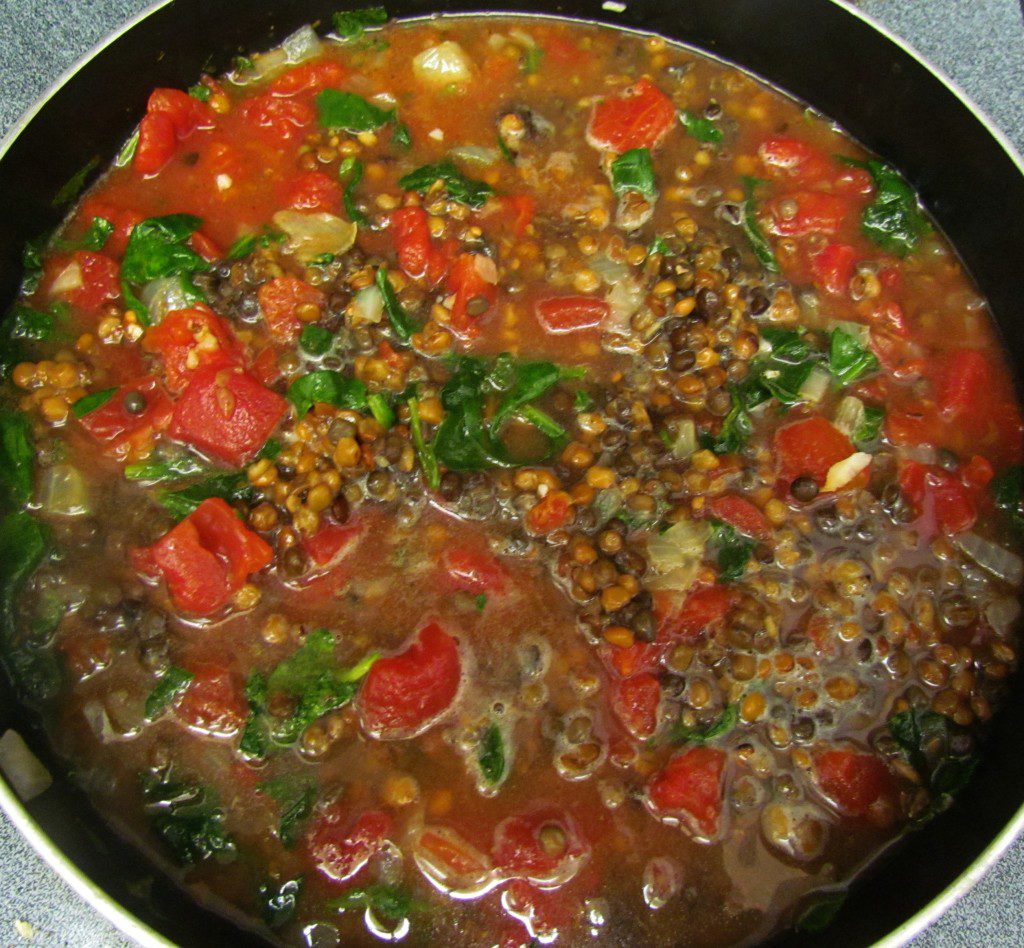 This lentil, tomato & spinach soup packs lots of veggie goodness & flavor. It's also an easy one to whip up on any night of the week, & is low in calories while being high in protein & fiber.
Tell me… What soups have you been making this winter? What soup recipes have you been wanting to try? 
Two new soup recipes that I have on my list to try are easy white bean & kale soup via Flavor the Moments and butternut squash & apple soup via Sprint 2 the Table.