Growing up, one of my favorite kinds of special family days was heading into New York City to see a Broadway show, then having dinner at an Italian restaurant afterwards. My grandma was a big Broadway lover, and she turned her girls and grandkids into show fans as well. In fact, her car constantly had Broadway show tunes blaring on repeat, & a few of her favorite soundtracks were Chicago and Annie.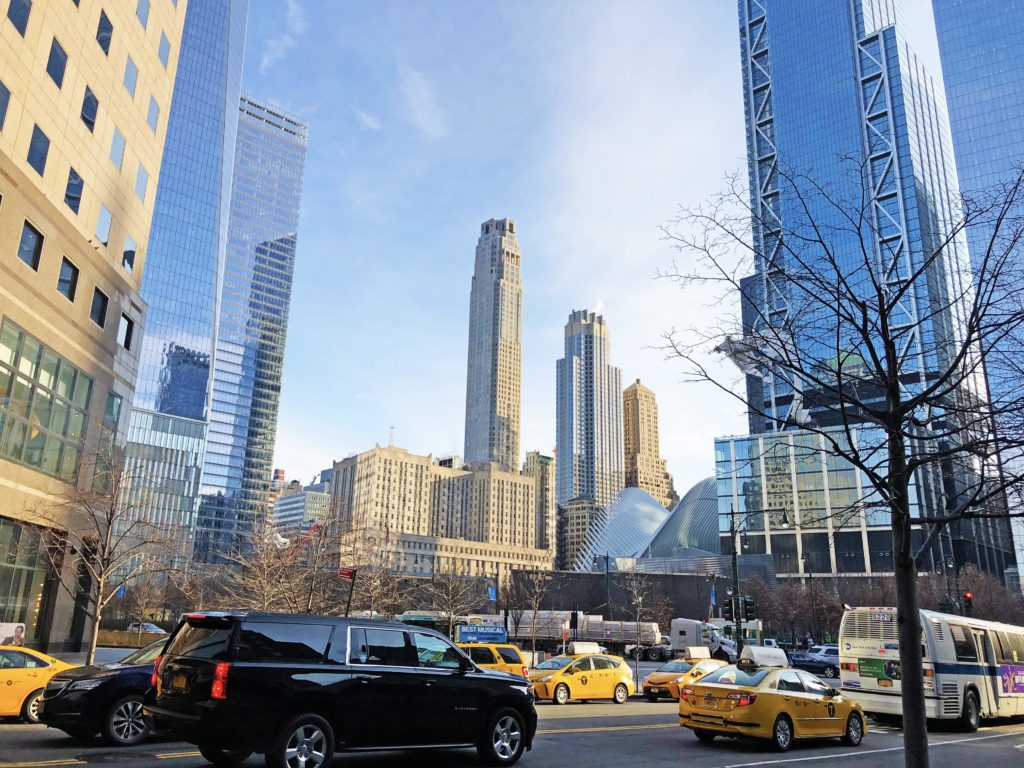 I hadn't seen a Broadway show in about a decade when my parents gave my hubby and I tickets to see Wicked over Christmas. The four of us drove the hour from my Jersey hometown into the city for a fun-filled day – a very wintery one at that. I think the temperature was 11 degrees, and it was face-numbing cold!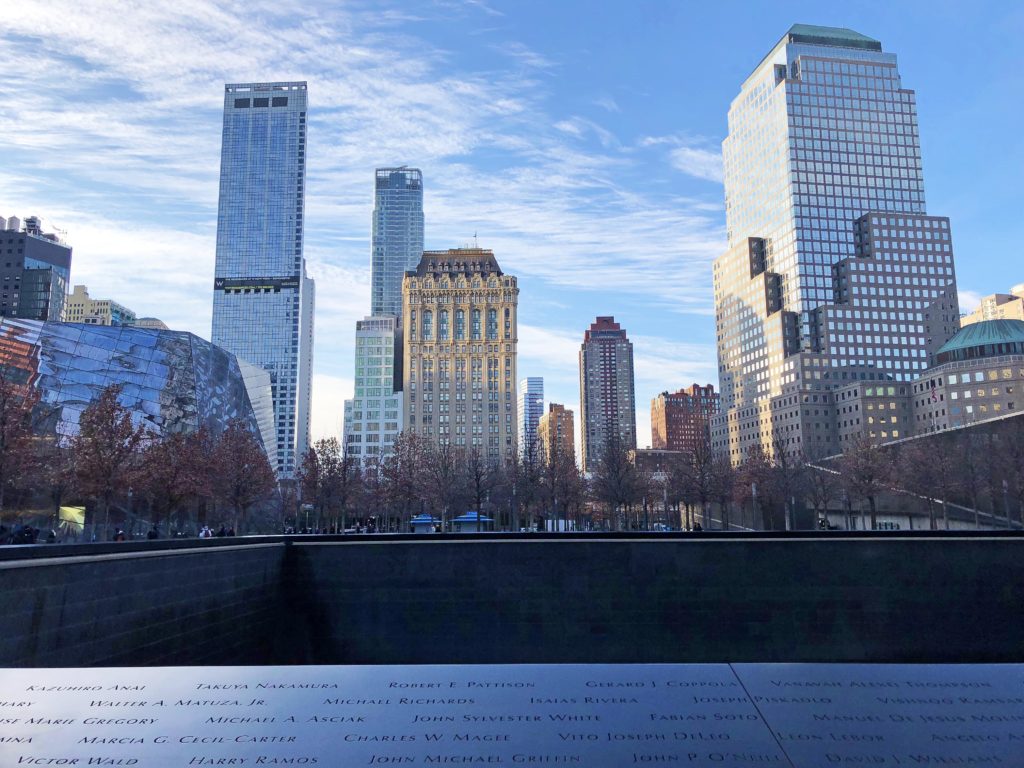 First up, we wanted to visit the 9/11 Memorial since my hubby and I hadn't been back to the area since its completion. The Memorial features twin reflecting pools, which sit in the footprints where the Twin Towers stood and hold the largest manmade waterfalls in North America.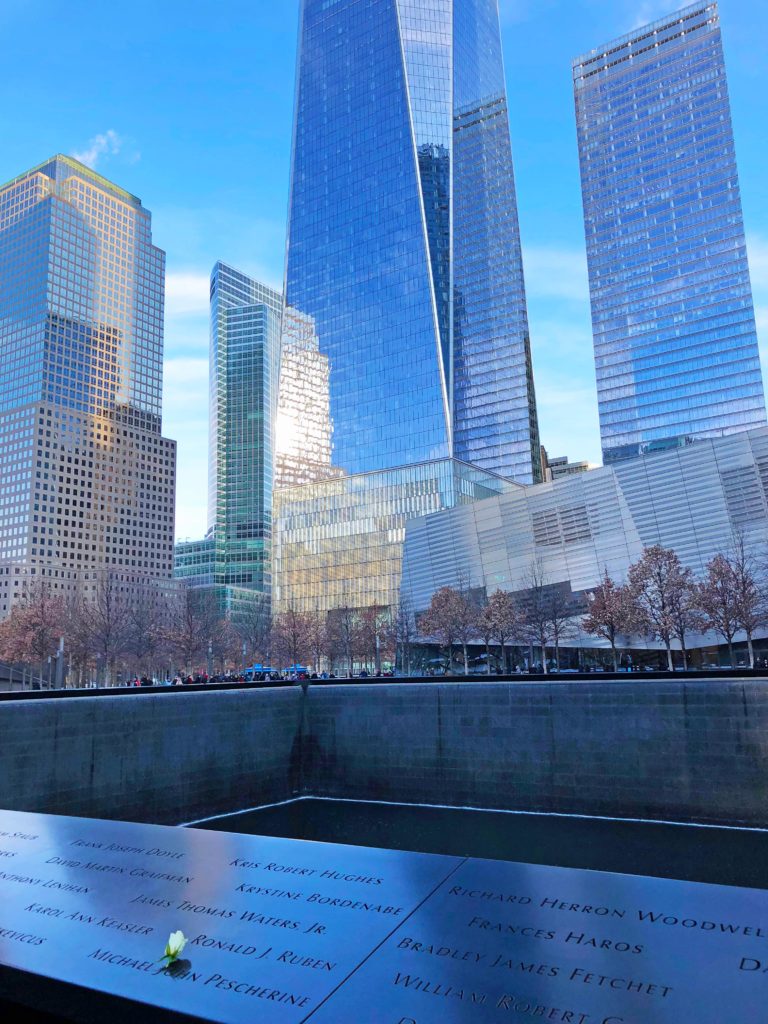 The names of every single person that died in the terrorist attack are inscribed in panels surrounding the pool.
I had such a knot in my throat walking around the memorial thinking about that day, when I was just a naive, confused 14-year old. Growing up so close to New York, I remember my friends' parents missing, my uncle on duty as a firefighter nearby, and my dad and brother watching it all unfold from their high school across the bay. The memorial is a beautiful tribute to all of those that lost their lives, and I imagine that visiting the site brings some sense of peace to those that lost someone close to them.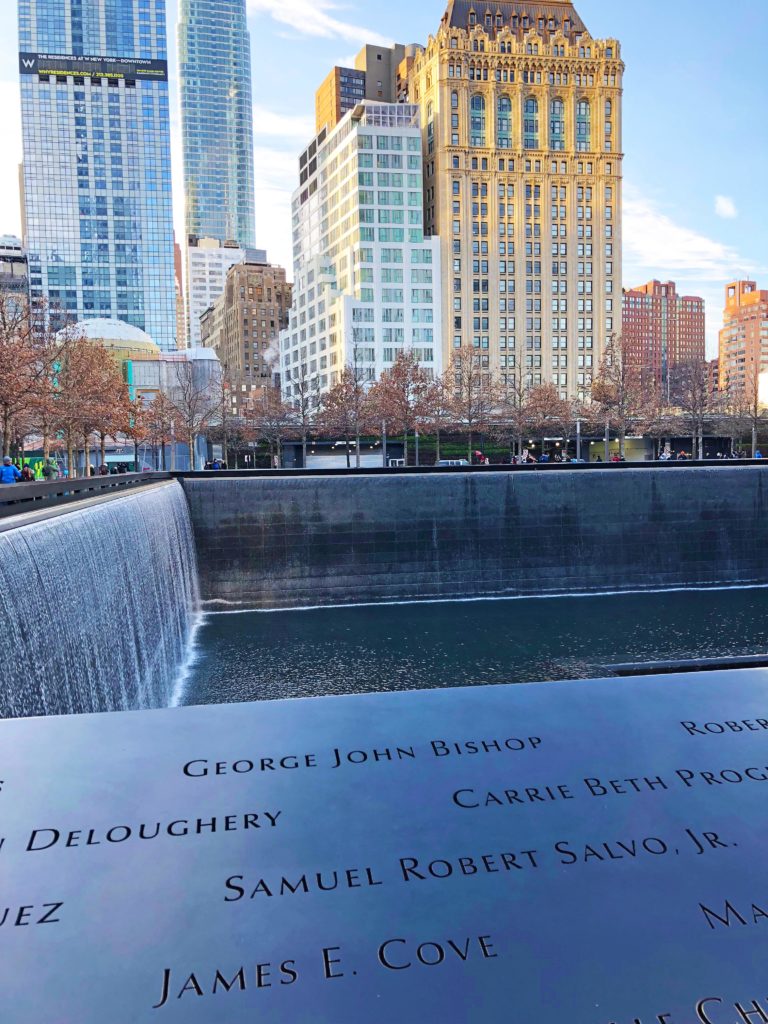 I would have loved to visit the 9/11 museum too, but the lines were already long first thing in the morning.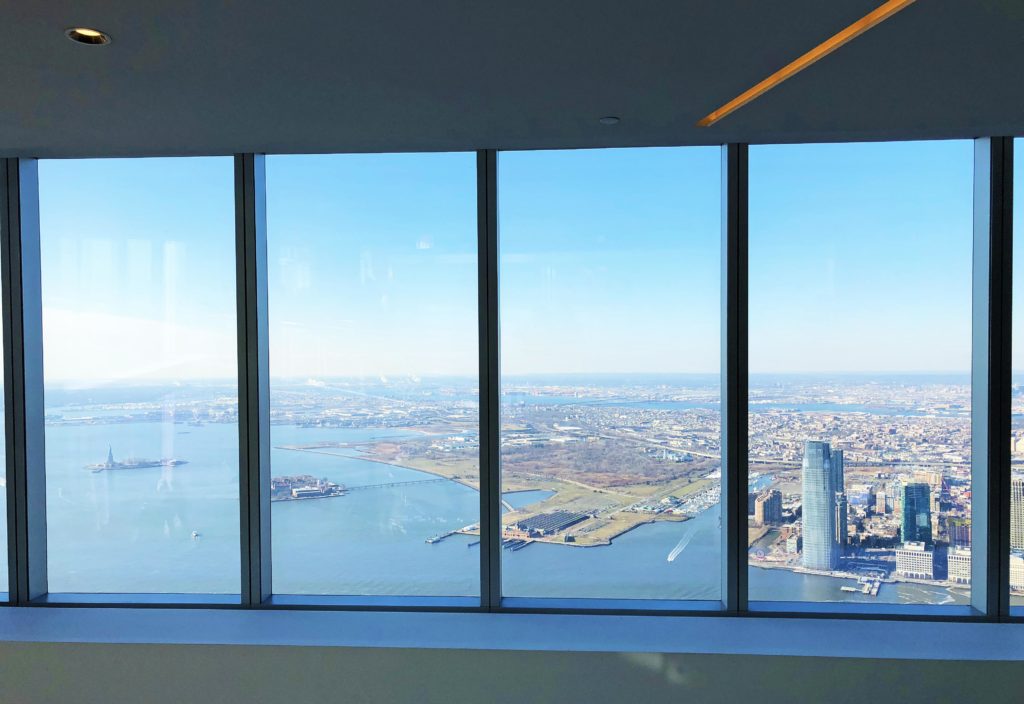 We had purchased tickets online to One World Observatory, which sits right next to the memorial, so we then headed over there. Also known as the Freedom Tower, One World is the tallest building in the Western hemisphere. In the elevator, we traveled 102 stories in 47 seconds to get to the top!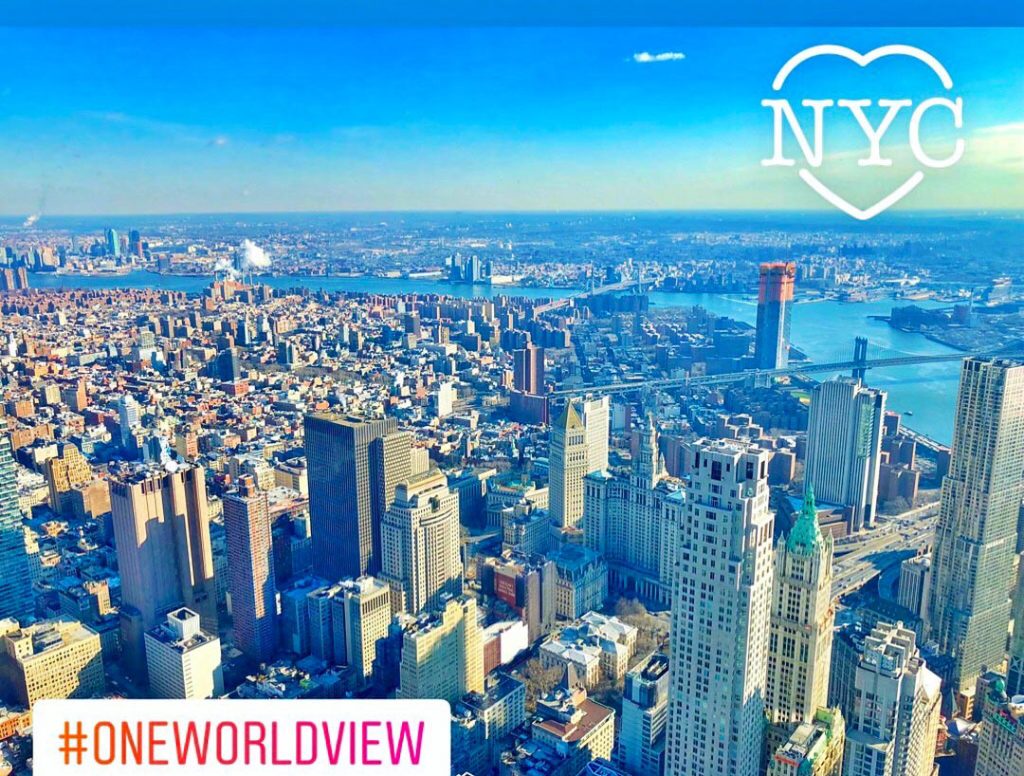 From 1,776 feet above, the views are pretty spectacularly panoramic. I think that as a kid, I thought that every city was as big and magical as New York, but now having traveled to cities all over the world as an adult, I'm reminded how larger than life cool New York City is when I visit.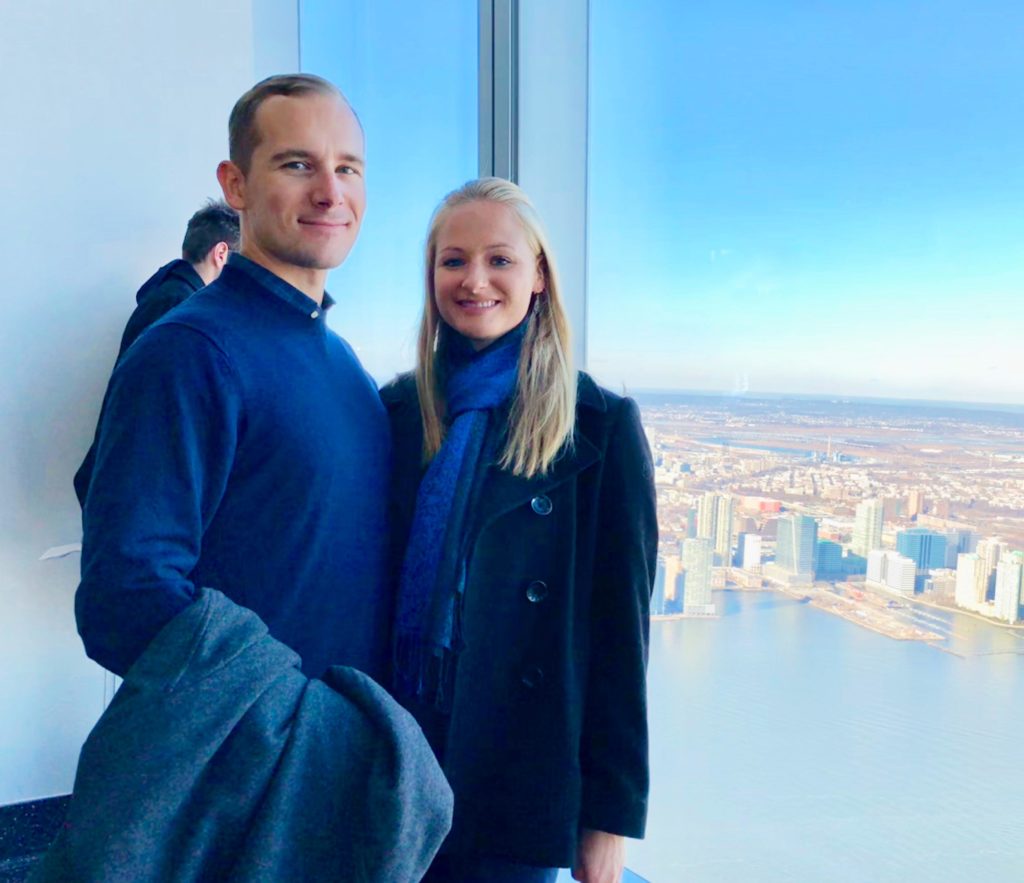 After we had our fill of city views, we headed back down to the memorial. With time to kill before the show, we walked over to see what the funky building was next to the memorial was. It turned out to be the Oculus – a World Trade Center transportation hub that also features shops and restaurants.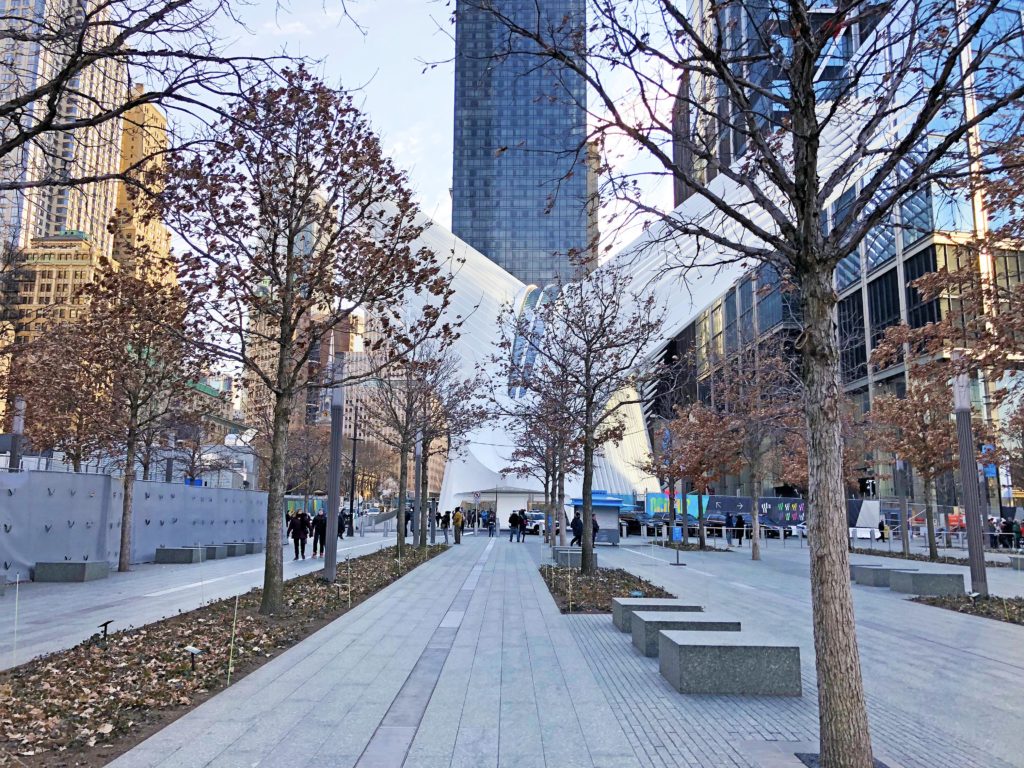 Check out some really neat pictures of the Oculus via CBS News.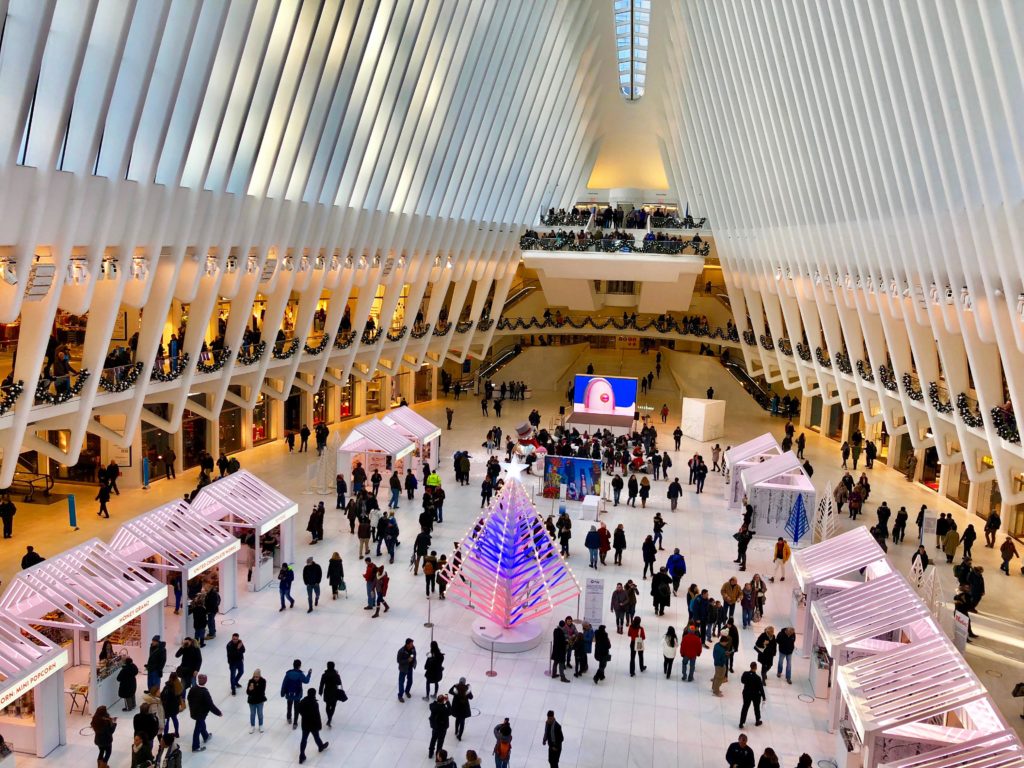 We're all food and wine lovers, so we made our way to Eataly to see what it offered. It's a massive place full of Italian restaurants, markets and cafes, and I quickly realized that I could easily get lost in Eataly for an entire day.
After walking around a bit, we settled in at one of their restaurants, La Pizza & La Pasta, for lunch.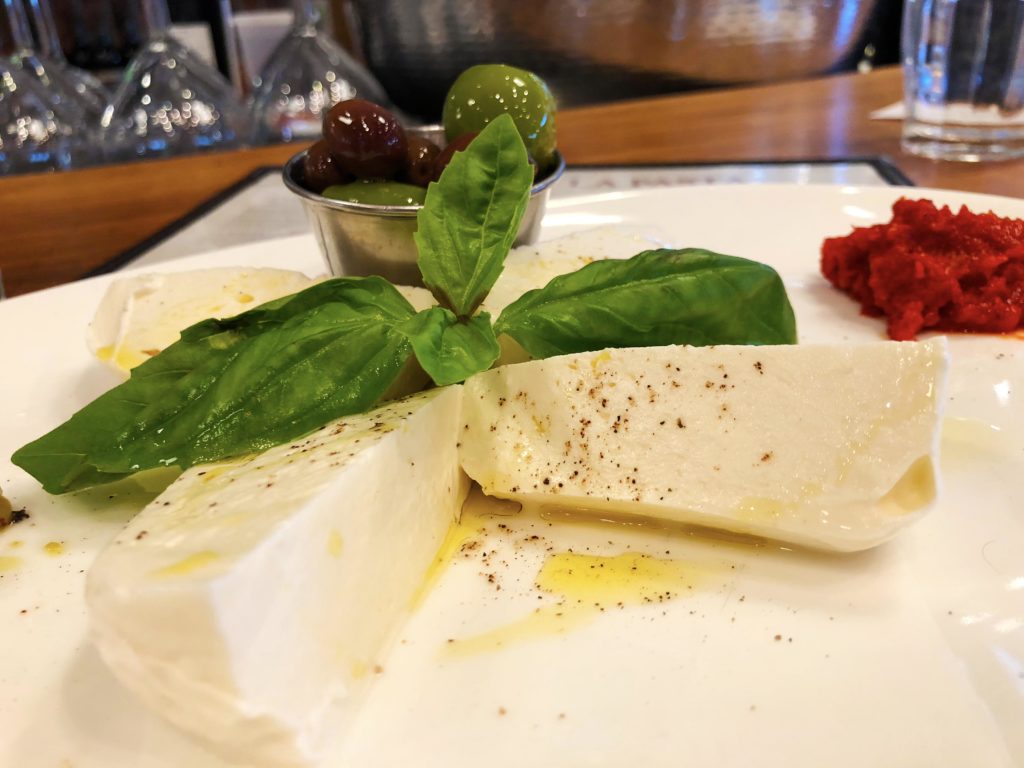 Their menu is full of delicious pizza, salads, pasta, and even a mozzarella bar – which was obviously had to try, along with some drinks. After all, we were on our Christmas vacation right!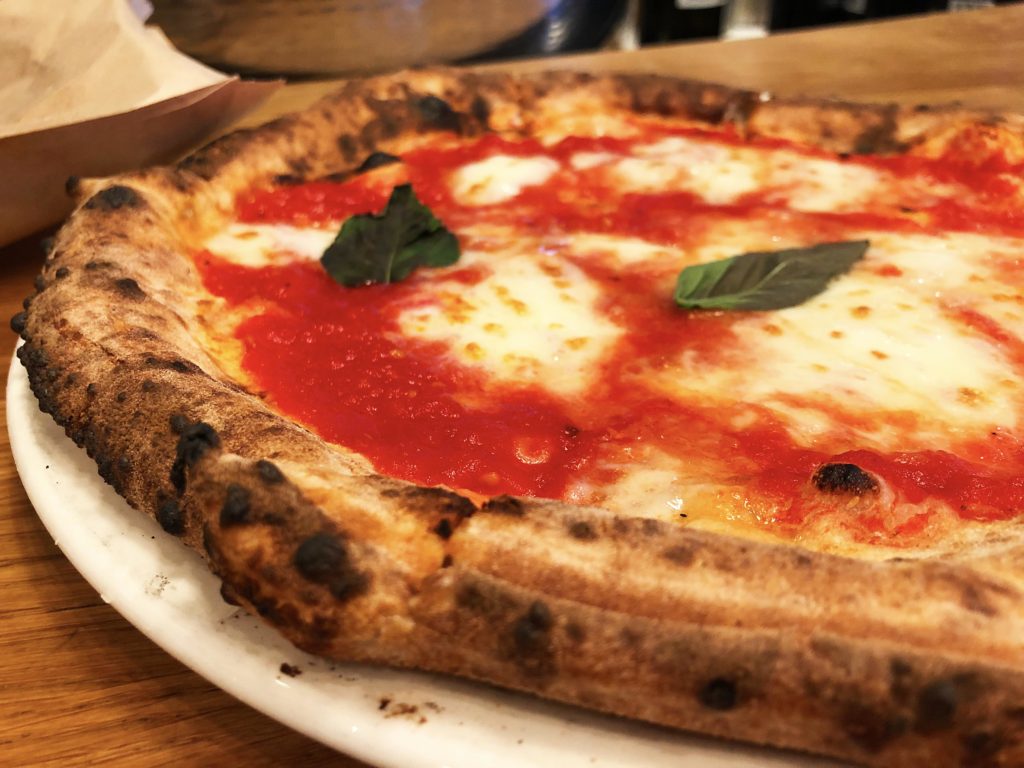 Once our bellies were nice and happy, we moseyed around a bit and stopped at Eataly's Cafe Lavazza to get some warm drinks. I'm not a coffee drinker, but once I saw that they make boozy hot chocolates, I couldn't resist ordering one. It had an Italian liqueur in it & the hot chocolate was heavenly!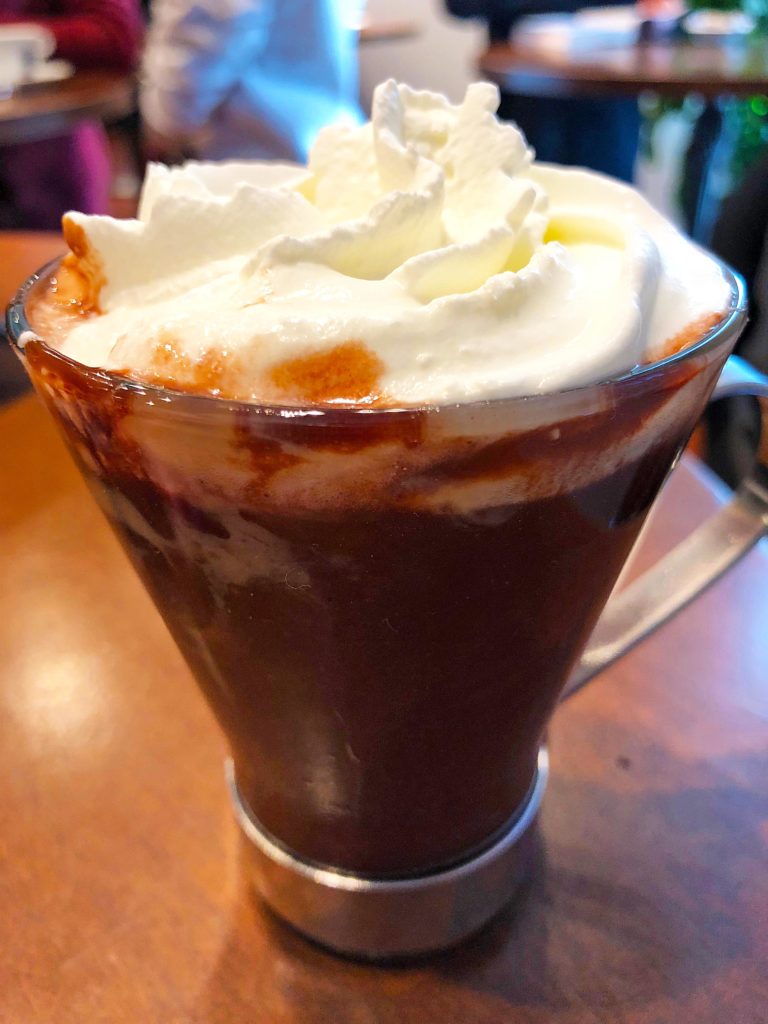 After pepping up with some caffeine/sugar, it was time to head over to the theater district to see Wicked. Unfortunately we got stuck in crazy traffic and wound up being a little late (New York reminds me of Los Angeles in that way – insane traffic where you could be stuck not moving at all for a solid hour!).
The premise of Wicked on Broadway is that it's the untold story of the witches of Oz. It's The Wizard of Oz from a different angle – the wicked witch point of view. The show was witty, had gorgeous sets and costumes, and the performers had wonderful voices. Overall I was just thoroughly entertained and enjoyed it.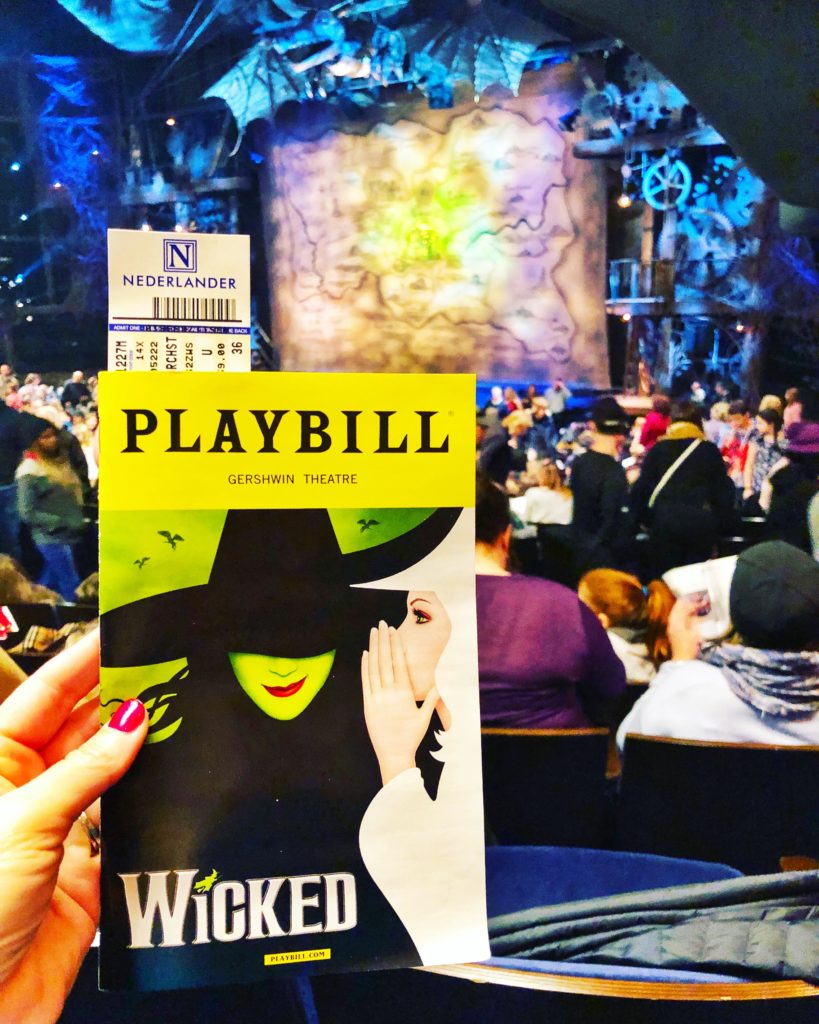 The play made me nostalgic for my childhood days on multiple levels: It made me think of going to Broadway shows as a kid, and how so many memories of those days have stuck with me. Without being too much like The Wizard of Oz, the play included some funny movie references and comparisons that had me thinking back to my childhood, when I saw that movie countless times. And to top it all off, my grandma had a Schnauzer dog for many years when I was a kid named Benjamin Toto – "Benji" – after the movie.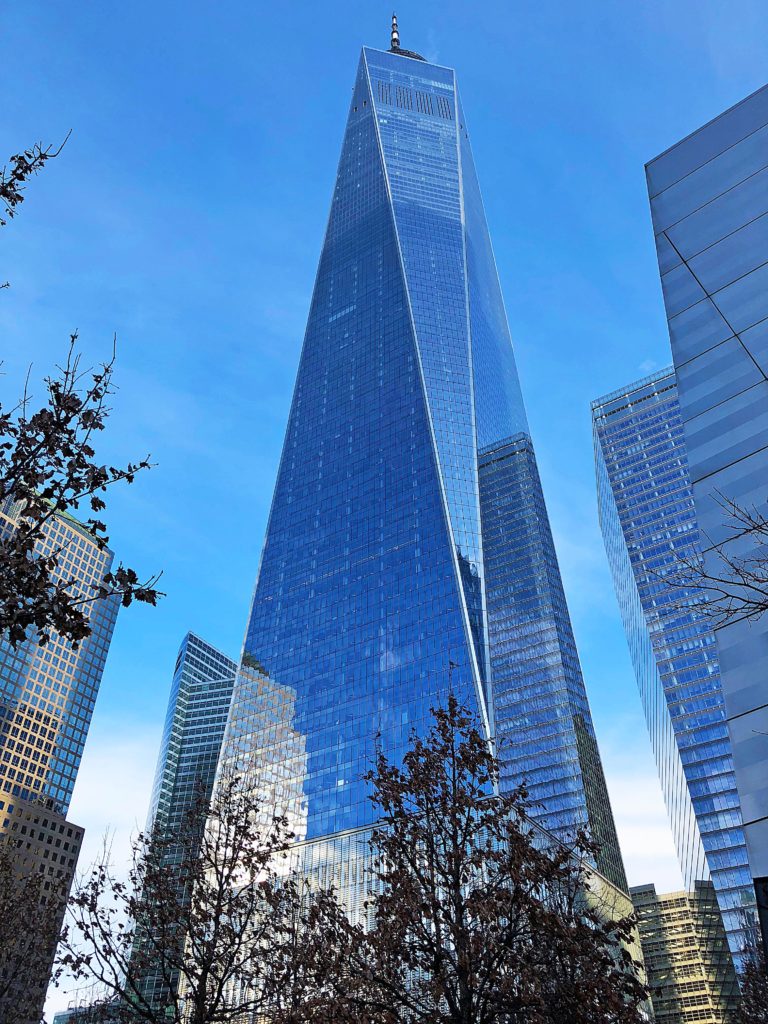 After the play, we headed out of the city for dinner in the nearby Jersey town of Hoboken. We enjoyed spending a Christmasy day in New York City so much, we said that we should make it an annual tradition!
Tell me… Have you been to the 9/11 Memorial? Are you a Broadway fan? If so, what's your all-time favorite show?
Les Miserables in my favorite show, and I've seen it probably half a dozen times!