Hi friends!
I missed my second post last week due to a fire breaking out in a neighboring town of mine. With smokey skies clouding up the view from my house and the fire rapidly spreading due to insanely high winds and very dry conditions, for a few days it was hard to think about anything besides keeping my family safe.
This was the first time I've had a fire dangerously close to me since moving to California, and it's a surreal experience packing an emergency "just in case" bag. Besides some important documents, my computer, camera, wallet, phone, and a few pieces of expensive/sentimental jewelry, I really couldn't think of anything else to bring. It was a reminder that while I obviously really, really didn't want my house to burn down, what matters most is that my husband, dog, and I are okay. As long as we're safe, we can figure the rest out.
Interestingly, while it was hard to concentrate on work, I had no problem keeping up with my workouts during the fires. As usual, it boosted my mood, and served as a way to channel any anxiousness that I was feeling. When in doubt, just go workout… That should be a thing that people say!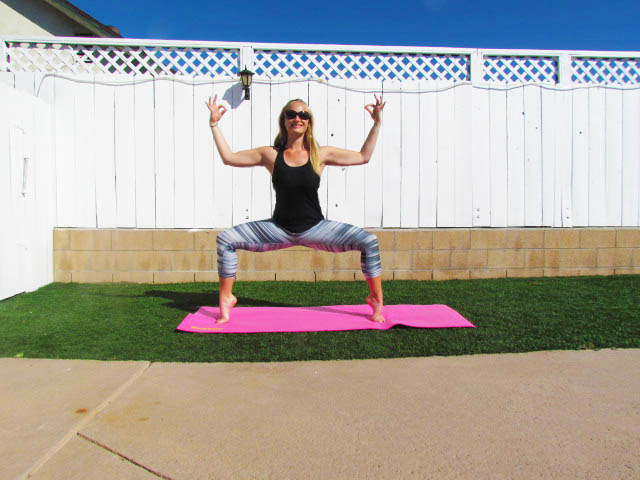 And speaking of workouts, today I have a quickie workout that can be done anywhere. I did this workout a few weeks ago when I was in Barcelona, when I felt like I should break a sweat a bit, but wasn't feeling like hitting the hotel gym.
While I did a few of the moves using the bed and a bench in the room, you don't really need anything to complete this routine – just a bit of space and a bit of time! It's a no-nonsense workout to do while you're traveling, and I felt it was fitting to share during the holiday season when we all have so much to do, and so little time to do it.
After all, a short workout is always better than no workout at all!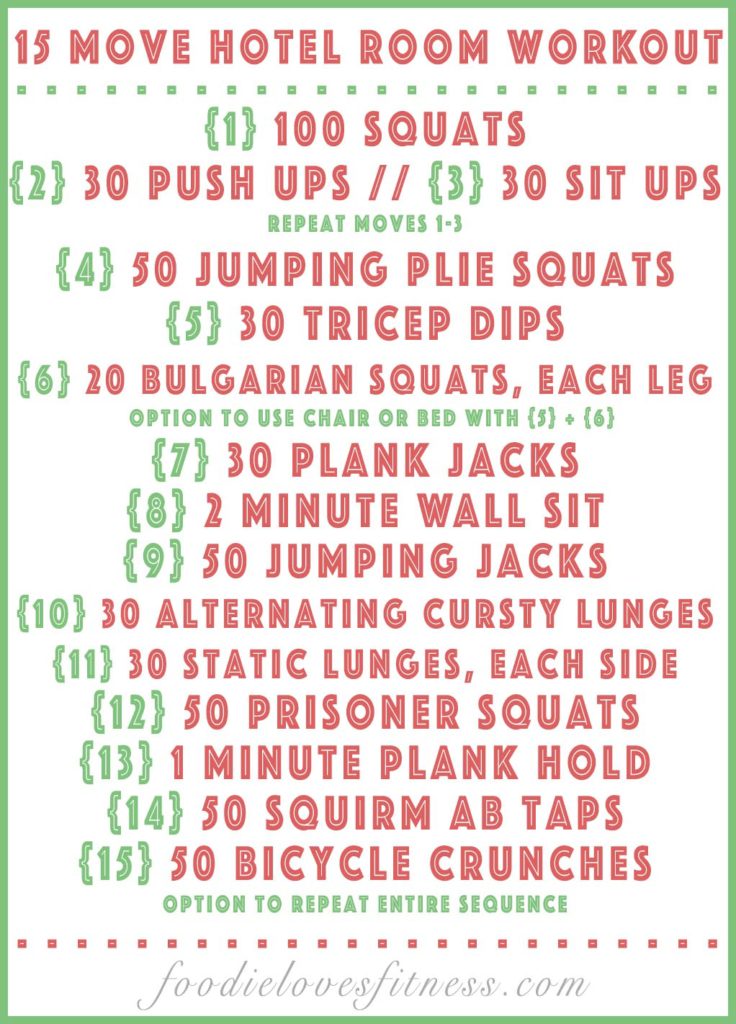 Tell me… What's your favorite body weight exercise? 
I fell like I'm always doing squat and lunge variations – they're definitely my go-to bodyweight moves!