With Black Friday in just a few days, we all know what that means: It's time to think about finding the perfect gifts for our loved ones!
Personally, I'm not likely to physically go to stores on Black Friday, but I do enjoy online Black Friday shopping. I do most of my gift buying in general online, especially because I usually buy gifts online and send them straight to my parents' house on the east coast. That way, when I fly out there, the gifts I've bought loved ones and are just waiting there to be wrapped. It makes packing my suitcase a bit easier!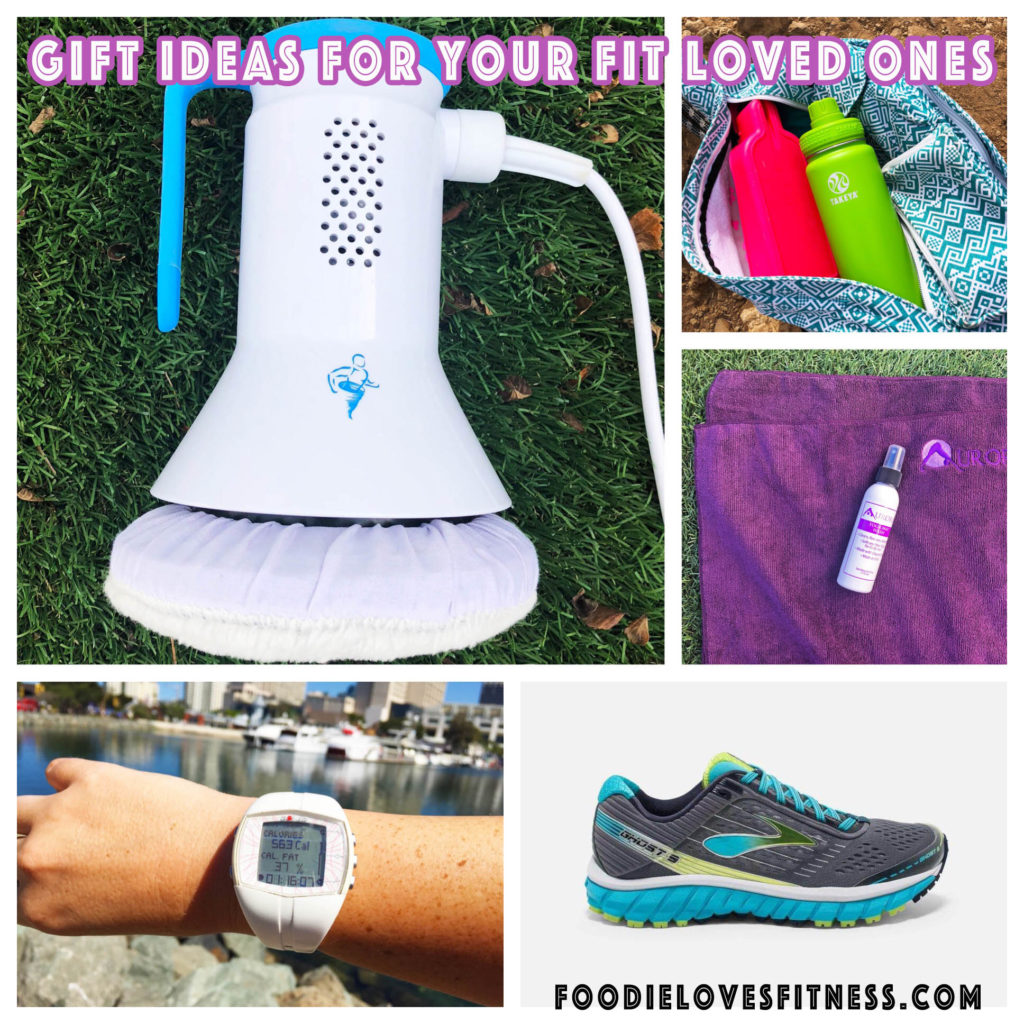 And speaking of gift buying, today I'm sharing my first gift guide of the year. This gift guide has ideas for the active women & men in your life, and include some of my favorite items that I use on a daily basis.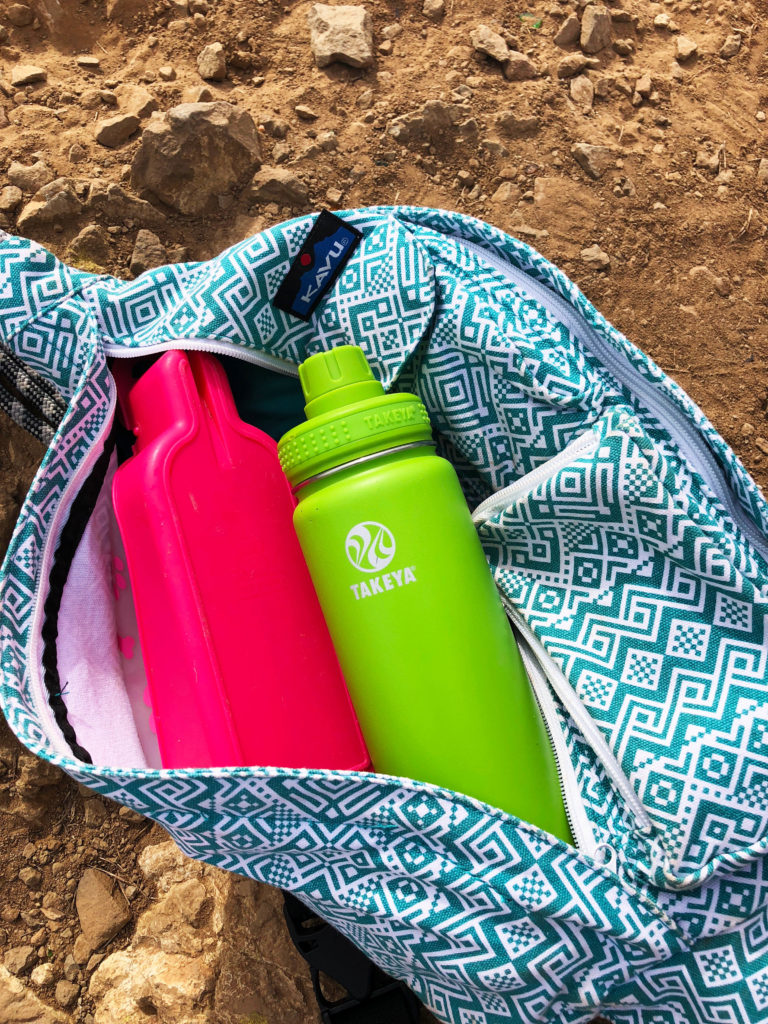 Reusable Water Bottle. All fit people out there should be properly hydrated, and what better way to ensure they're getting enough water than to have resusable water bottles on hand? A few brands that I'm loving this year are Takeya and Healthy Human – both of which keep my beverages nice and cold for hours on end. Plus, they're so much more environmentally friendly than plastic water bottles! I'm planning on getting one of these for a certain family member.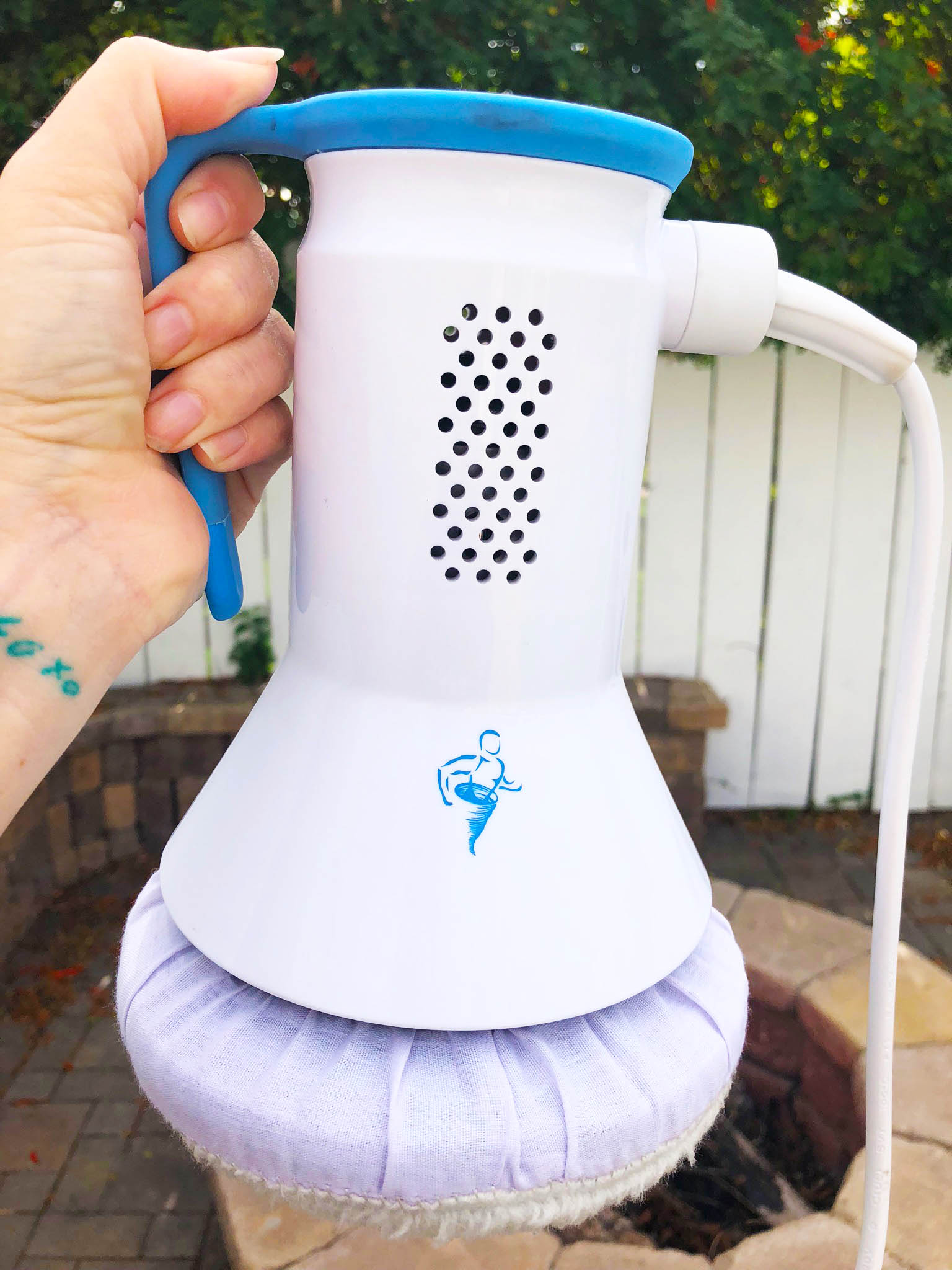 Myobuddy Massager Pro. I recently got this massager from Myobuddy, and to describe it in three words I'd say: It feels amazing! It's a percussive massager that places professional grade deep tissue, warming, trigger point and cutting edge vibrational massage technology in the palm of your hands, providing instant relief to muscle soreness and myofascial pain.
As a woman who leads a very active lifestyle, I often have muscle soreness from my challenging workouts. I also have a few old injury spots that tend to get tight and build up scar tissue easily, and I've been using my Myobuddy massager to work out my kinks and improve my muscle function.
I'm even trying to make it a daily habit to use the massager for just a couple of minutes pre/post workout, and I absolutely love that it uses warming technology. I like to put heat onto my sore spots, and this allows me to multi-task with my recovery. It feels awesome on my neck and shoulders after a long day! I really feel like Myobuddy is helping me to recover smarter.
If you're interested in treating your loved one or yourself to a Myobuddy Massager Pro, I have a discount offer to share with you! Use the code SPNICOLE for $100 off the massager, good today through December 4th.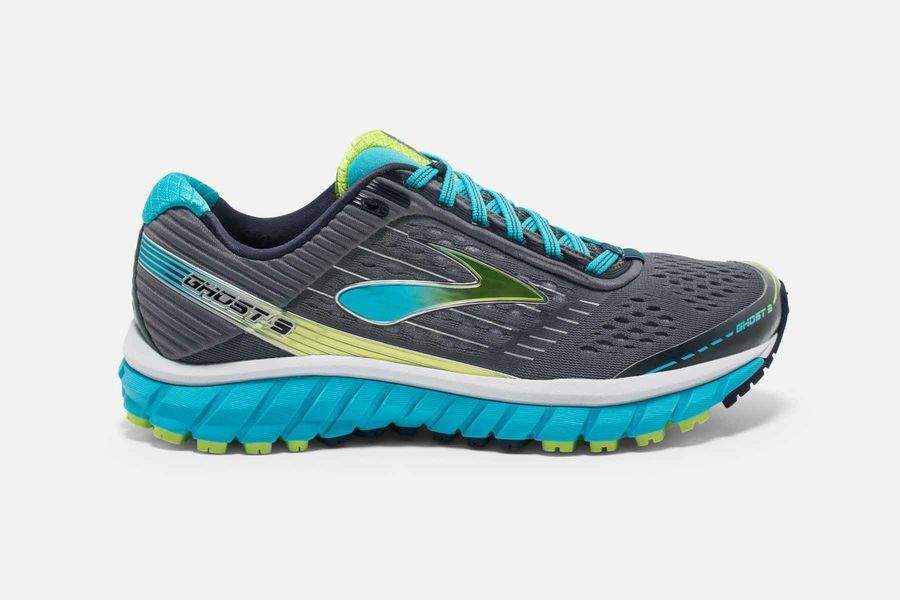 Brooks Sneakers. These have been my go-to sneaker for a bunch of years. I have them in quite a few colors now, and this year I've been wearing the above pictured Ghost 9 sneakers (they're on sale for $78!). I just find them to be so comfortable, and wear them for everything from HIIT workouts and boxing, to hiking and walking my pup in my neighborhood.
Fabletics Gear or Gift Card. Fabletics is one of my go-to active lifestyle brands. Their clothing is cute, comfy and affordable, and I know that I'd love to get a Fabletics gift card or outfit for the holidays myself.
I also recently saw that they have a gift guide full of adorable gifting ideas for the fit women (and now men too) in your life.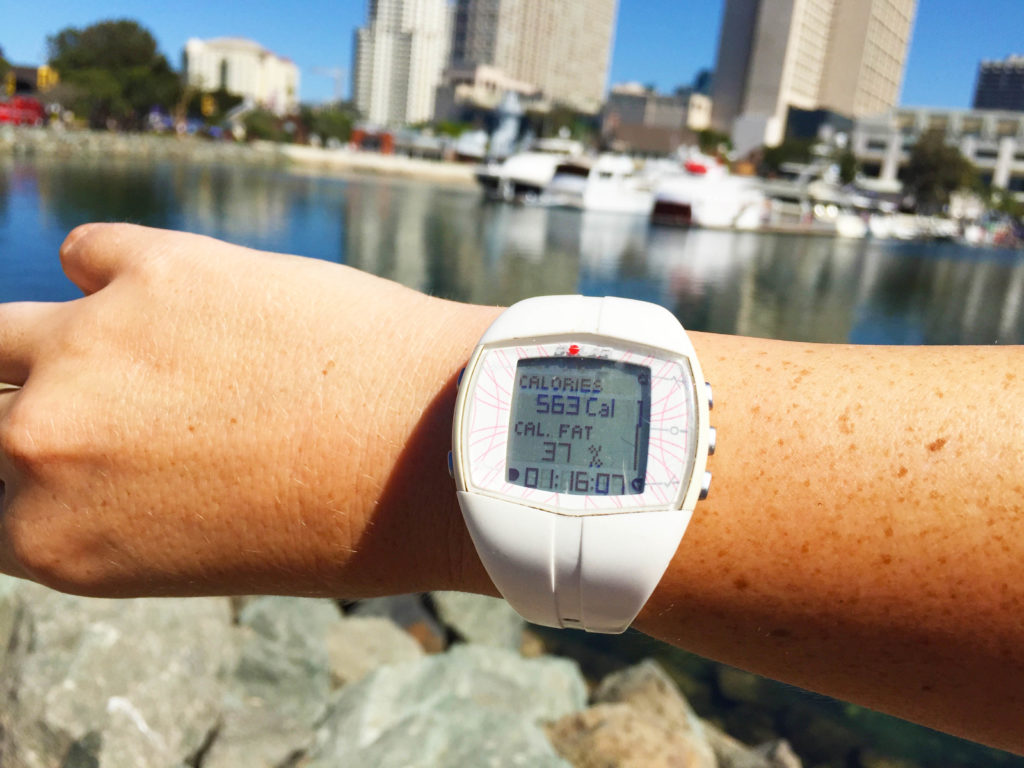 An Activity Trainer. If she or he doesn't already have one, the fit loved ones in your life might appreciate being gifted an activity trainer to track all of that hard work they put into their sweat sessions and active lifestyle. There are lots of options these days, from Fitbits and Polar heart rate watches (check out my review of the Polar A300 watch), to an Apple Watch depending on your budget.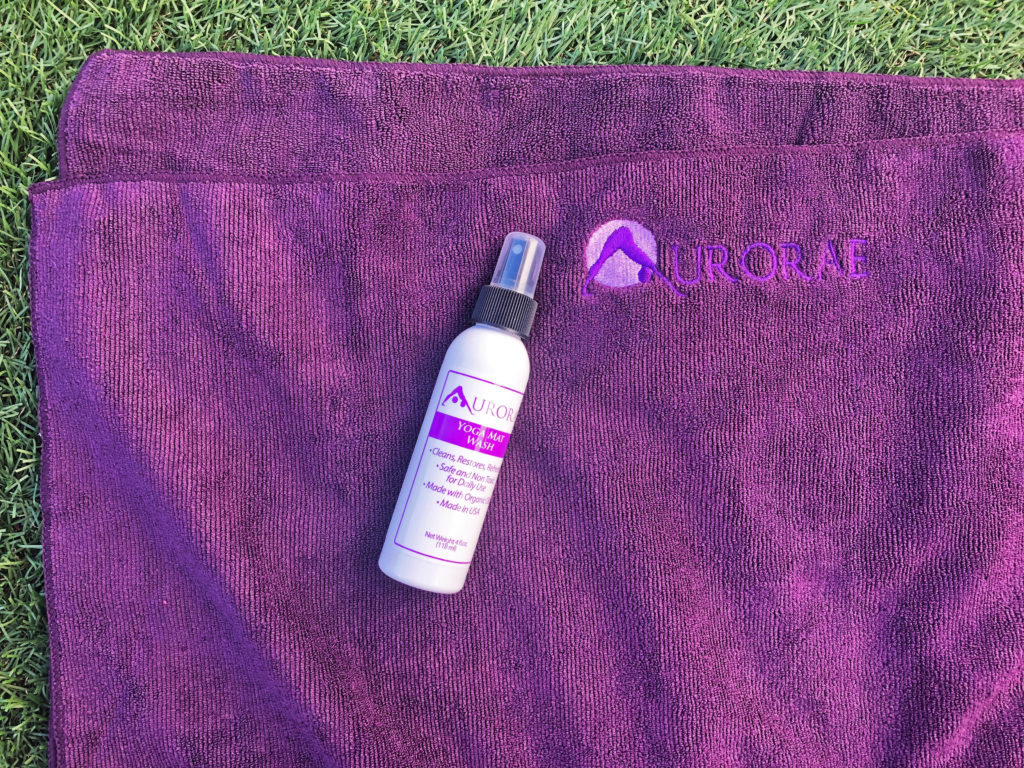 Aurorae Yoga Products. For the yogi in your life, check out Aurorae. They make this awesome yoga mat towel that has been my #1 mat for years (I reviewed it here awhile back), and they also make yoga mat wash sprays, candles and microfiber beach sport towels – which I think is particularly awesome to use for my beach yoga sessions! It's super absorbent and big, which are really practical features for doing outdoor yoga on.
A Gift Card to His/Her Favorite Fitness Studio. If you know the place where your loved one enjoys getting their sweat on the most, get them a gift card there. Chances are they'll be happy to be getting their workouts in for free!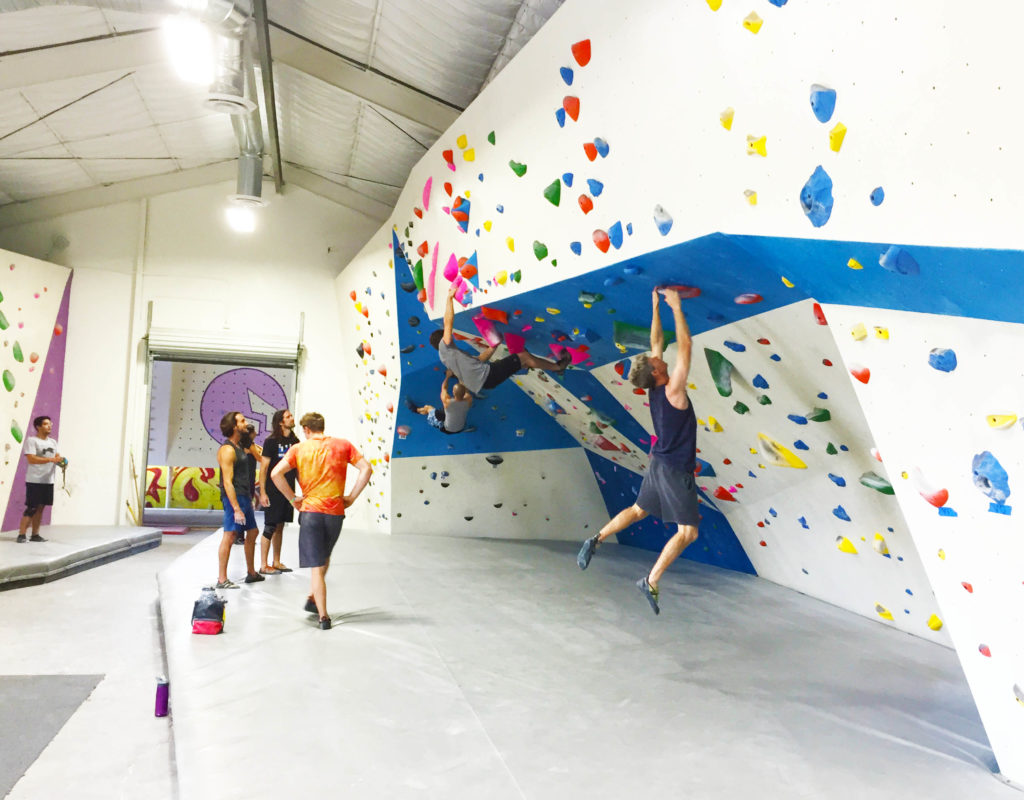 A New Local Workout Experience. If you're looking for a gift for person who loves trying out new workouts, why not give them a gift card or arrange an all expenses paid day at a local fitness studio that they've never tried? From indoor rock climbing studios to trampoline fitness classes (both of which I've given a shot), there's no shortage of out of the box workouts to be tried these days! Plus, experience gifts tend to be my favorite because they're thoughtful and adventurous.
Tell me… Which of these items do you already own? Which would you most want as a gift this holiday season?