This HIIT workout combines upper body strength training with efficient leg-heavy cardio moves, including squat and lunge variations, for a butt-kicking workout (literally!) that focuses on the legs, shoulders & biceps.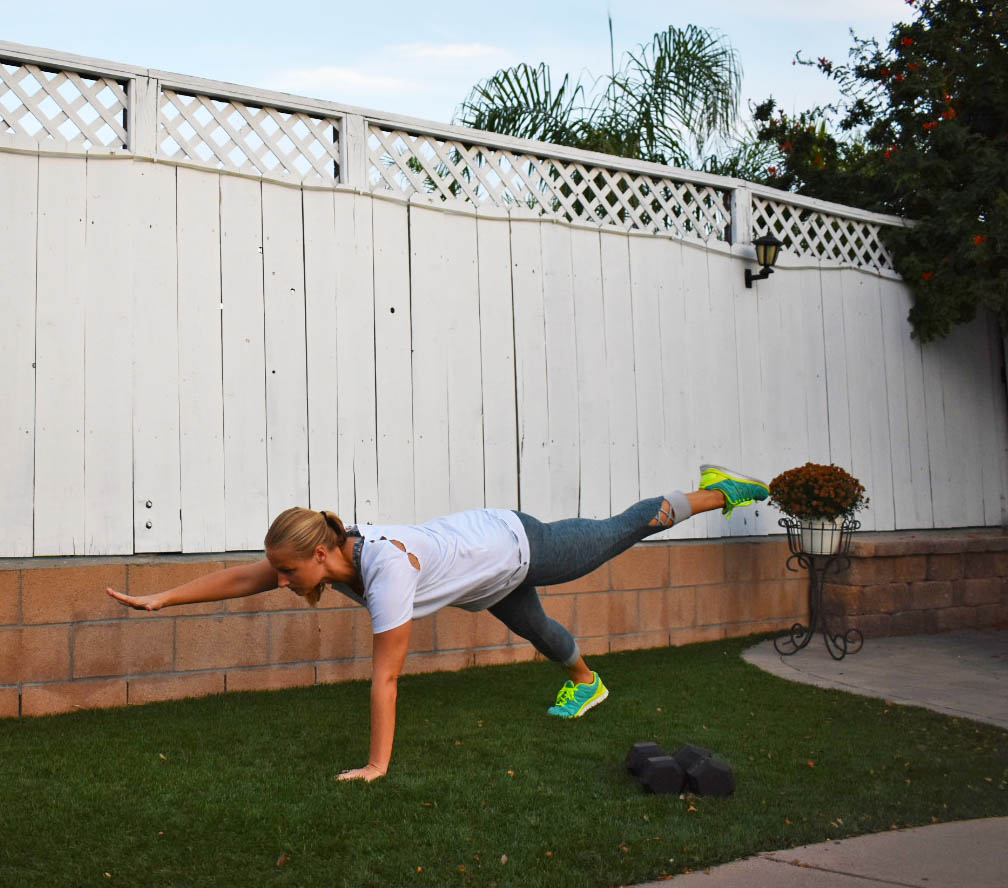 Keeping up with my goal of adding more HIIT routines into my workouts, lately I've been doing some interval training at home. I've done my election hangover HIIT workout too many times to count in the past year, and while I still very much have an election hangover (I think I'll continue having it every time I turn on the news for the next 3 years…), I wanted to come up with a new challenging go-to routine to switch it up.
This HIIT workout really works the whole body, but it focuses most on shoulders, biceps and legs. All you need to do it is a pair of dumbbells. I use 15 lb weights; you may need a bit lighter or heavier dumbbells depending on your strength level.

I love both doing intervals that have a high impact/low impact focus – such as doing jump squats for interval A, then doing hammer curls for interval B, as well as adding cardio moves to upper body strength training to get my heart rate up and burn maximum calories, so this workout incorporates both. It's an awesome combination of moves!
The workout follows 30 seconds on, 10 seconds off intervals. There are 10 rounds, each with 2 moves, and we do 4 sets of each interval. It totals a little bit more than 50 minutes, so if you have an hour to exercise, it's the perfect workout length for a few minutes of warmup and cool down.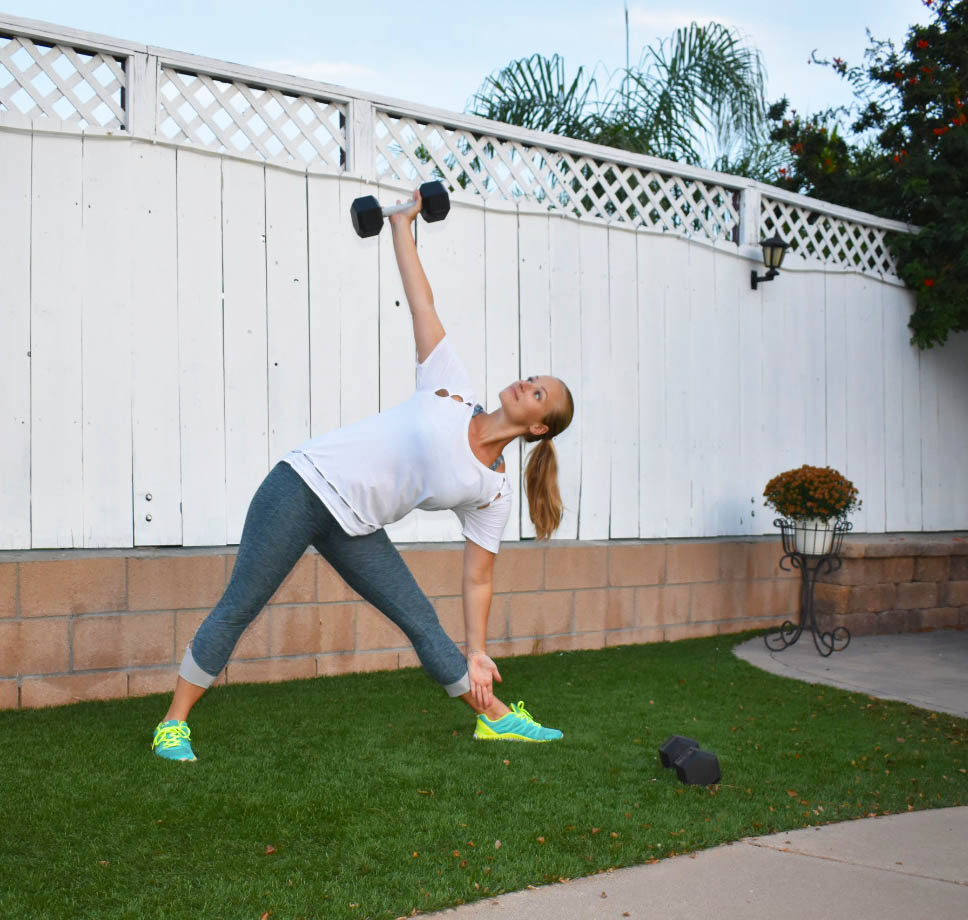 The thing that I love about HIIT workouts is that it breaks things up and constantly keeps you paying attention. I enjoy putting all of my effort into each 30 seconds while thinking about the next move, then getting a few seconds to catch my breath in between. I use an iPhone interval app called IntervalTimer and it dings every time an interval starts and ends, making it easy for me to do this workout while watching trashy TV in the background. Because let's be honest – The Real Housewives is just what I need some days to decompress!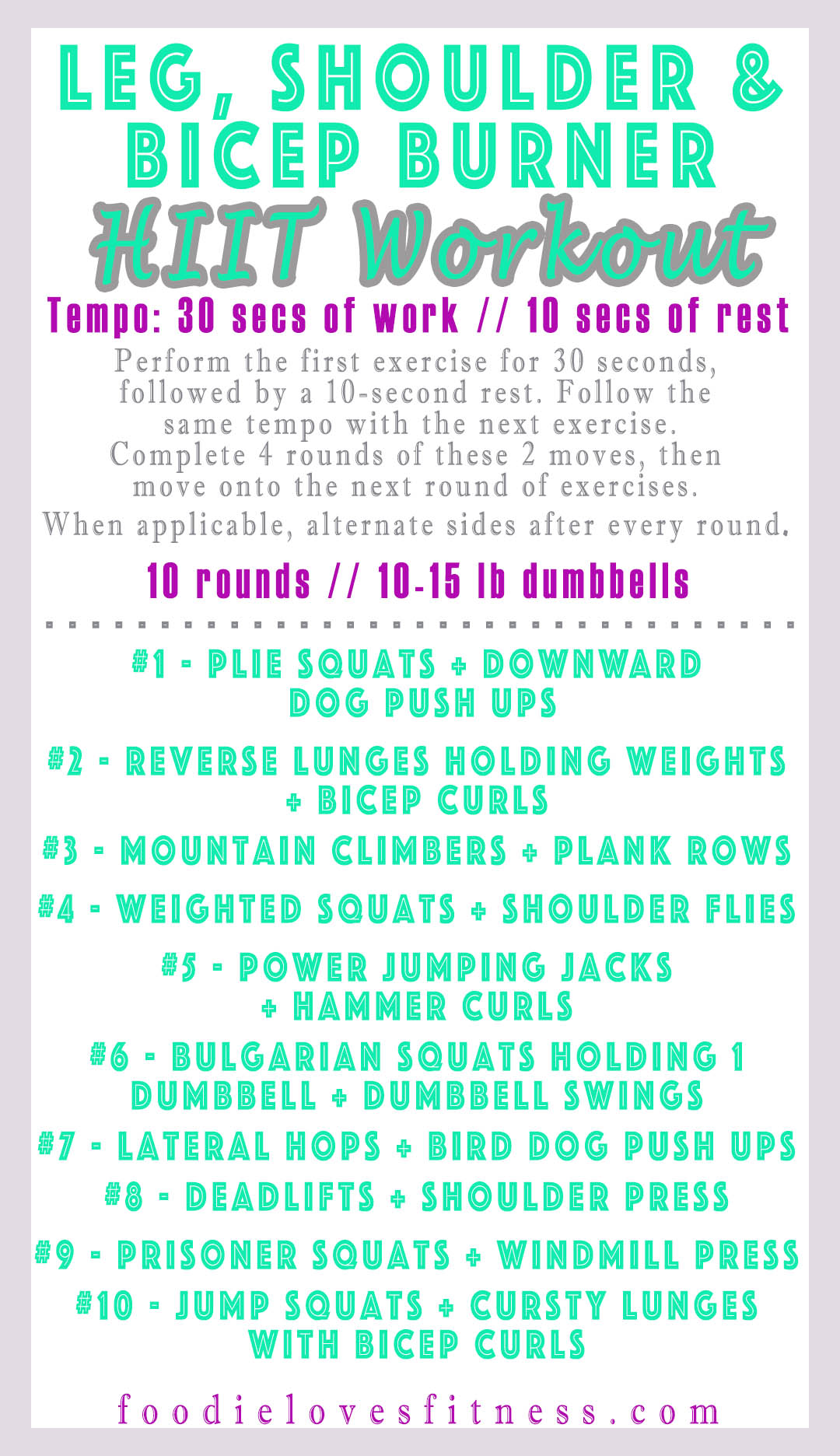 I hope that you try this challenging, booty working routine. It definitely is great for burning a lot of calories and toning… not to mention that it gets your endorphins flowing!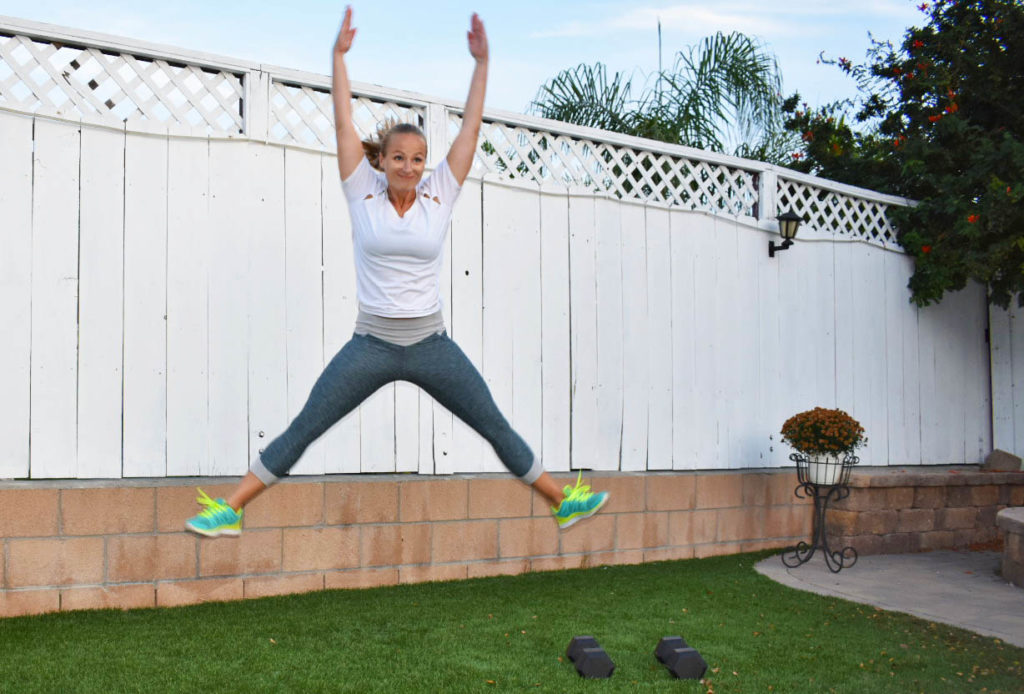 Tell me… What types of workouts have you been doing lately?