"Shipping is a terrible thing to do to vegetables. They probably get jet-lagged, just like people." – Elizabeth Berry
I had a blog series going awhile back that I call San Diego Spotlight, where I highlight a local eatery. I'm big on dining at local places, and the idea with the series is to spread the love about local spots that I adore. It kind of fell off last year, but I want to revive the series & bring it back today!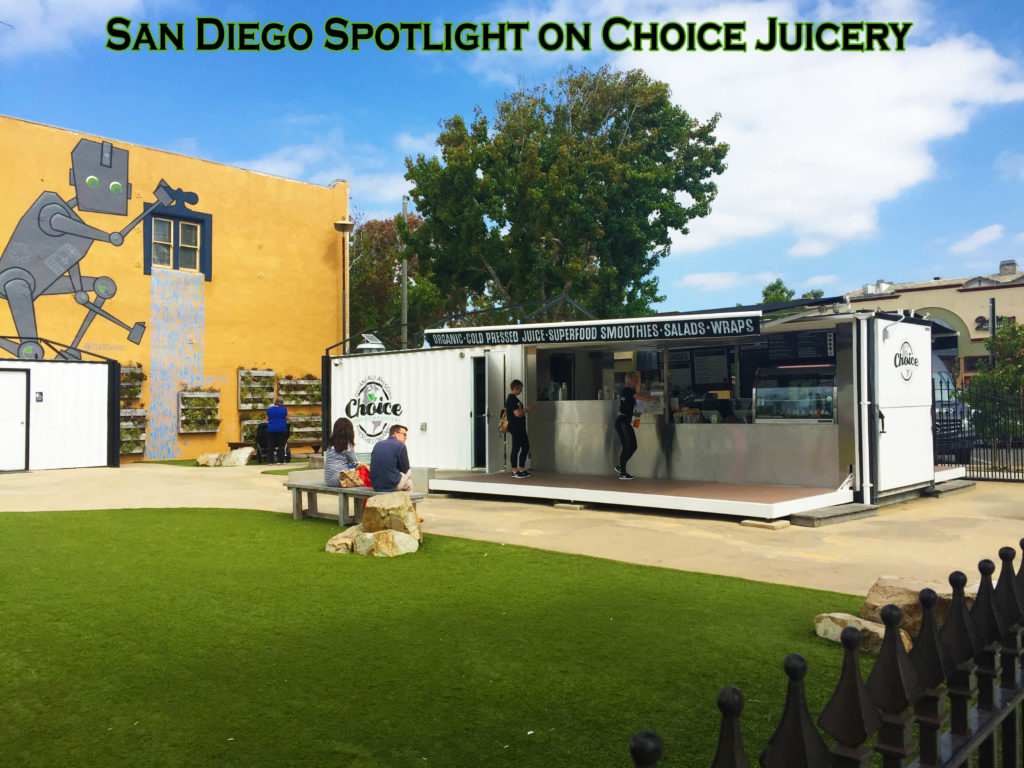 Every month or two I'll resume sharing the details about an awesome place to visit in the San Diego area – mostly in North County because that's where I live, but I'll also be sure to share a few more southern spots too.
Today I want to introduce you to Choice Superfood Bar & Juicery. With locations in the Carlsbad, Solana Beach, and Del Sur areas, Choice focuses on organic, wholesome plant-based food. Their menu is full of juices, bowls, smoothies, salads, banana breads, and just recently, they added things like wraps to their offerings.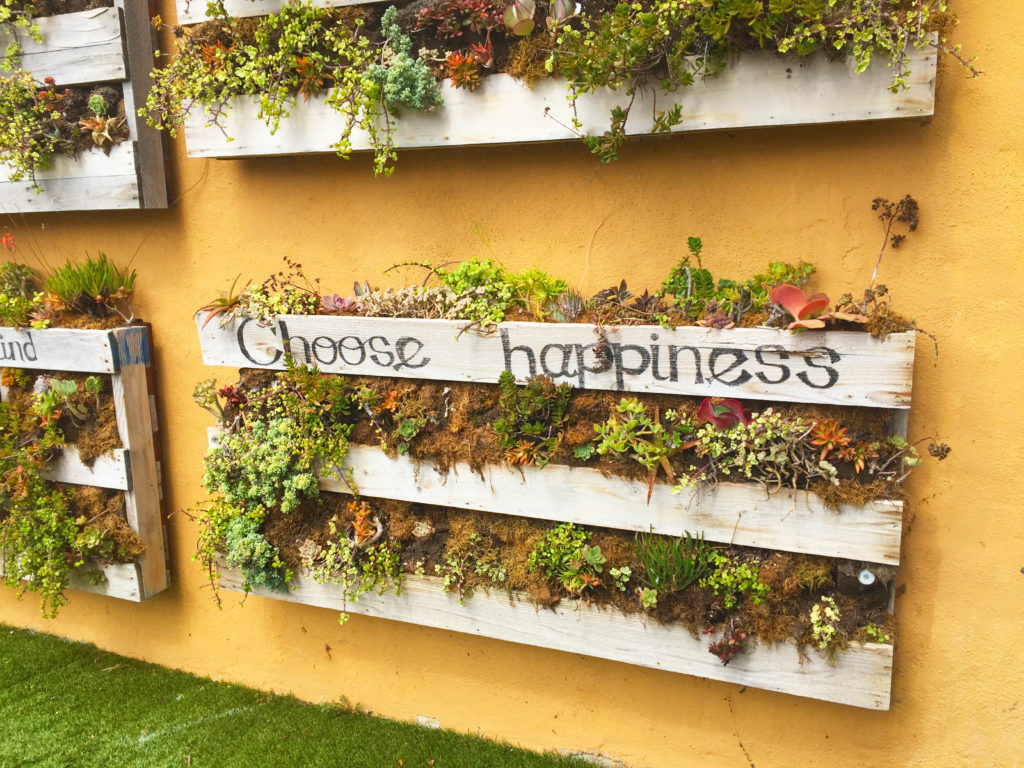 My favorite Choice spot is their Carlsbad location – and not just because it's a few minutes from where I live. This adorable eatery is a tiny outdoor food trailer in the middle of downtown. I think of it as the epitome of SoCal: healthy food, outdoorsy & environmentally friendly.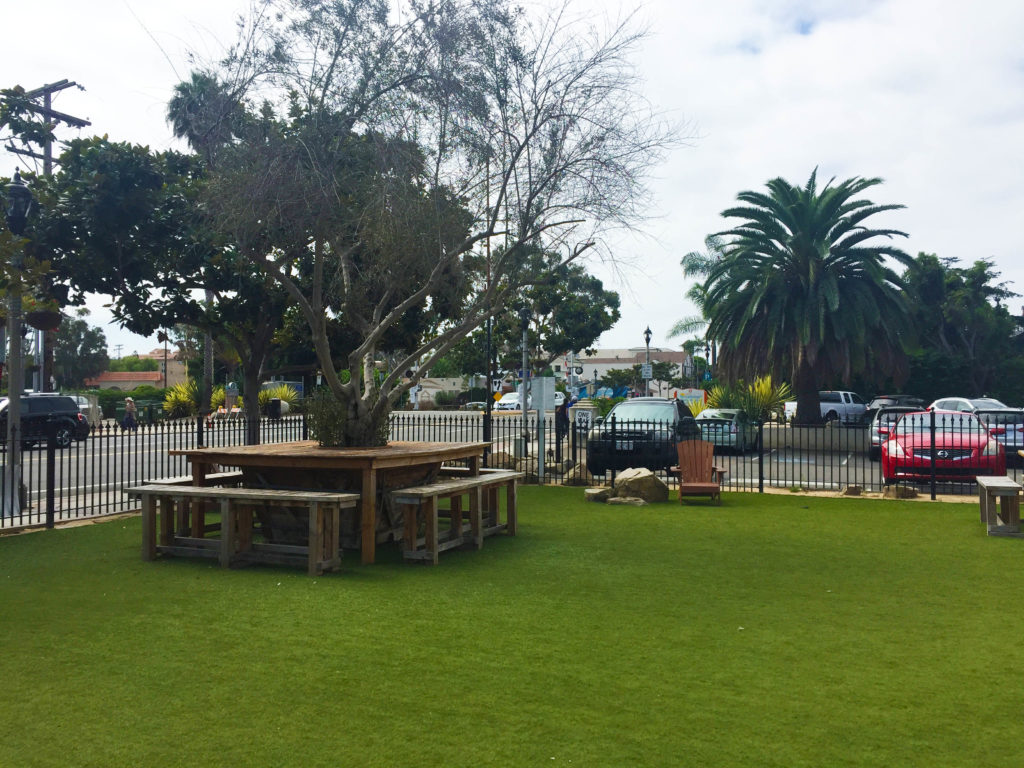 Once you order your superfood menu item, you can relax in Choice's courtyard area. It's a grassy area with tables and chairs to hang out in, and it's perfect for bringing kiddos to. I've met girlfriends of mine that are moms here a bunch of times, and we get to enjoy some healthy food and chat while their babies eat and play.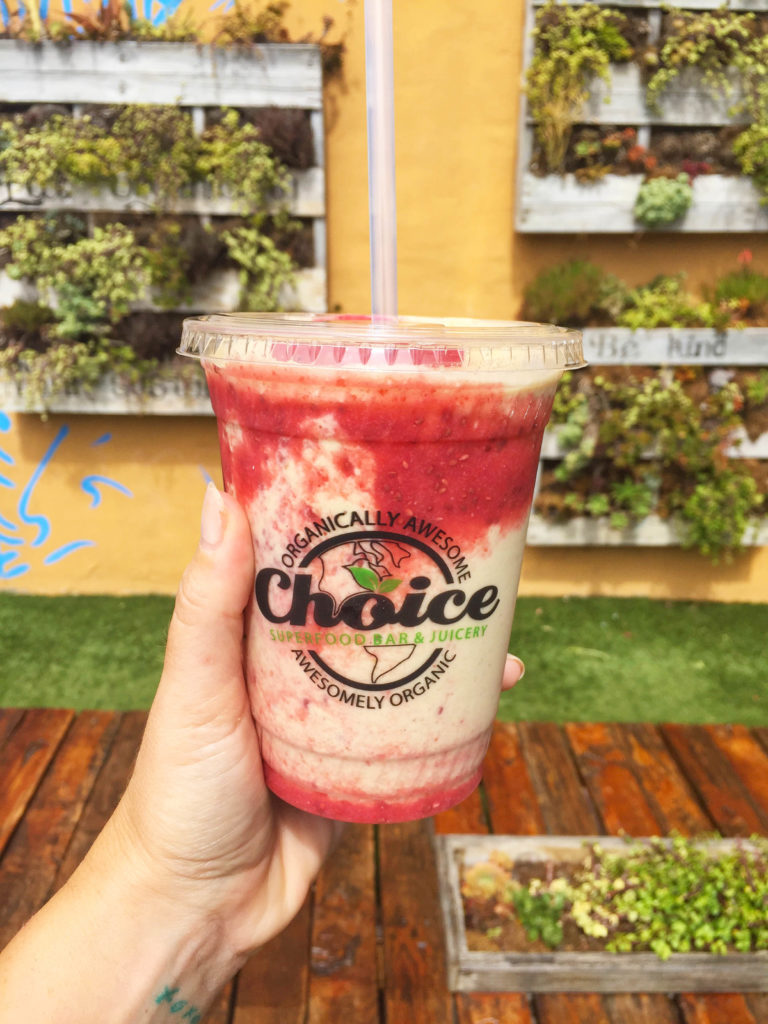 My favorite menu item at Choice is a toss between their mint chip smoothie bowl, which has sprouted vanilla almond milk, date, their plant-based protein, banana, mint extract, spinach (which you don't taste at all!) & cacao nibs, and I usually add blueberries; or their PB & J smoothie, which contains this delicious raspberry chia jam.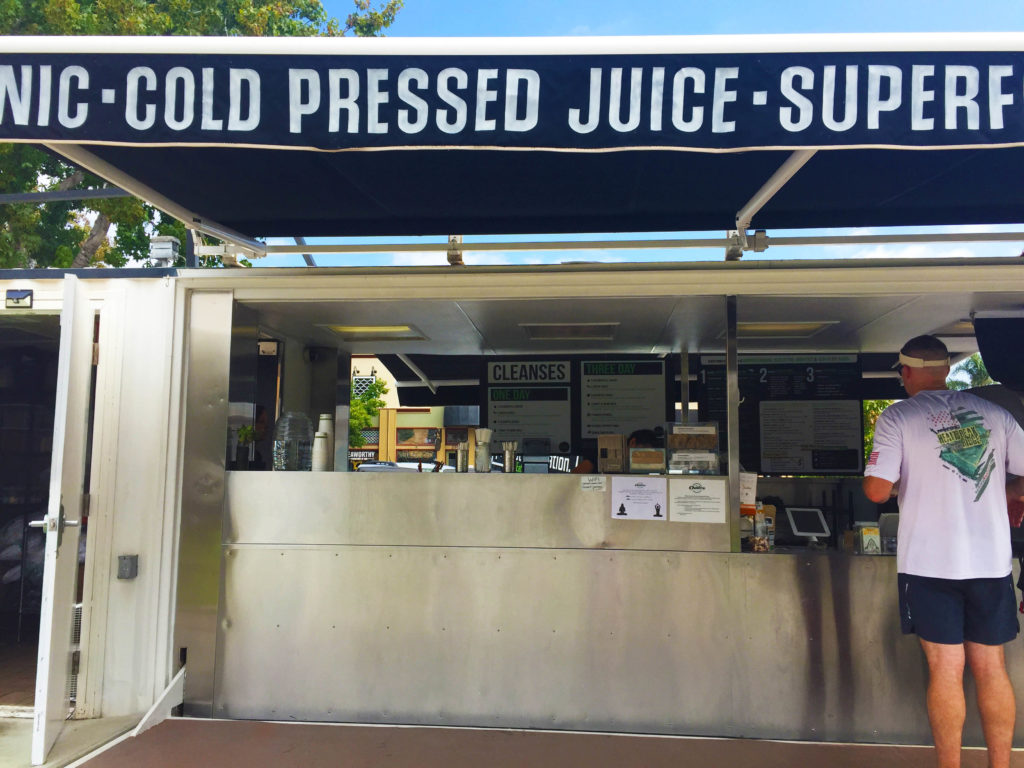 Choice is a lovely little spot to get your superfoods in – whether you're on the go, looking to relax outside, catch up with friends, or grab a bite while you're doing other things around Carlsbad.
Other San Diego Spotlight posts:
Tell me… What are your favorite superfoods lately? Locals, have you ever been to Choice?