I think that sometimes people make exercising more complicated than it needs to be. While I certainly enjoy getting to work out with fancy equipment like the Megaformer at Lagree fitness studios, sometimes I like to keep it simple. After all, we don't need tons of equipment to get a good sweat session in!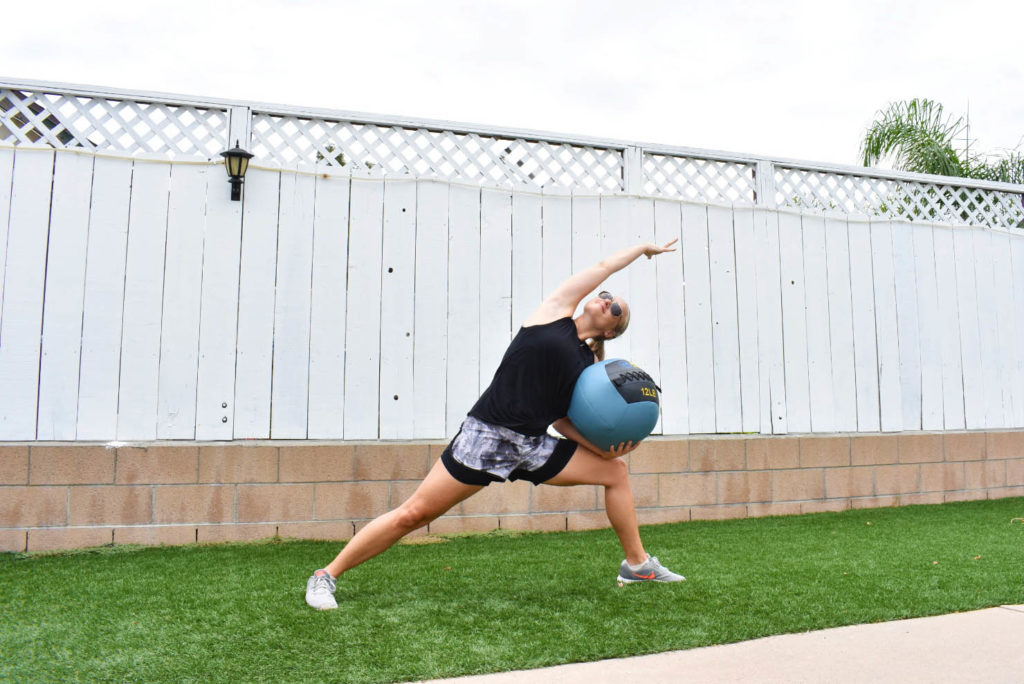 Some of my workouts involve just bodyweight or only one piece of equipment. I'll do an entire strength training workout with just a pair of 15-pound dumbbells, or an entire cardio session with no cardio machines in sight. There's something nice about the simplicity of getting creative with just one kettlebell for an hour-long work out, ya know?
Recently the folks at Rep Fitness sent me some of their equipment to try, and I've been having fun playing around with my new gear doing moves that I don't routinely do. I've also been challenging myself to create workouts that only use one simple piece of equipment. Today I'm sharing a fun workout routine that requires only a 12-pound medicine ball – along with a giveaway to win the Rep Fitness medicine ball that I'm using in this post!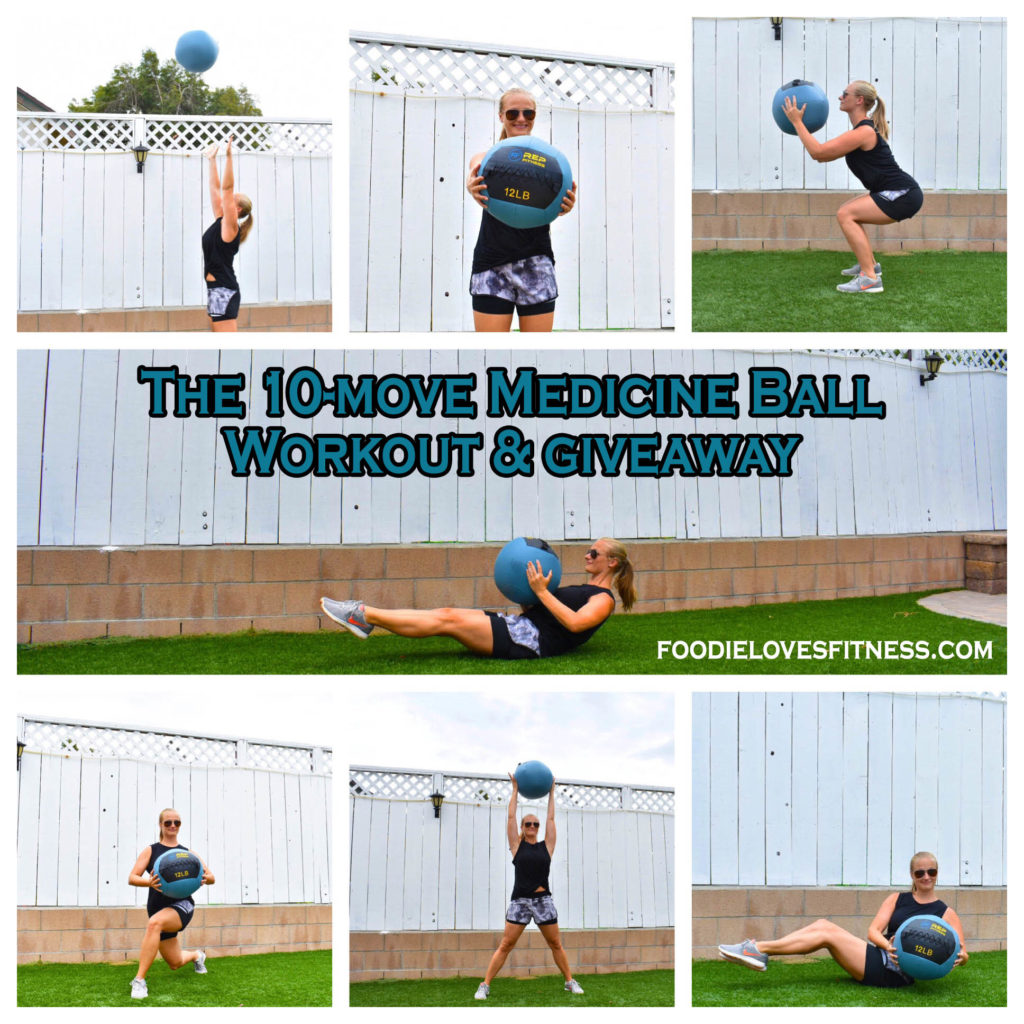 Below is the workout, along with demonstrations for each move. Scroll to the bottom of this post to enter the giveaway!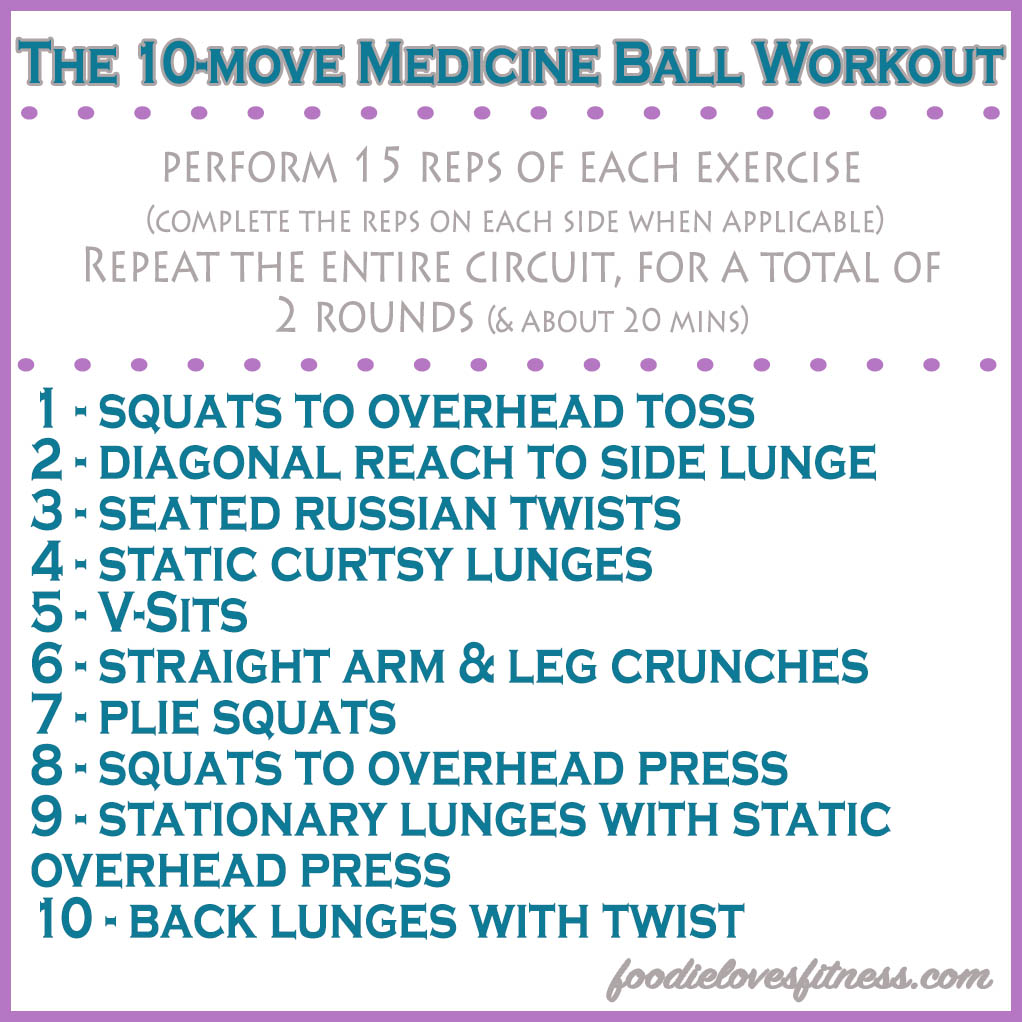 Squats to overhead toss –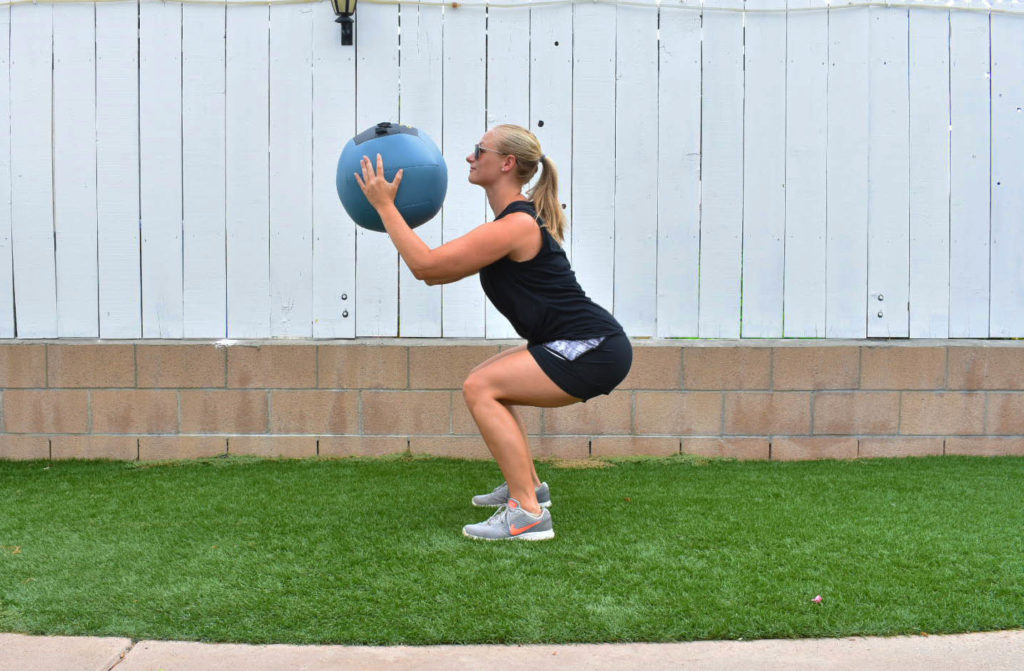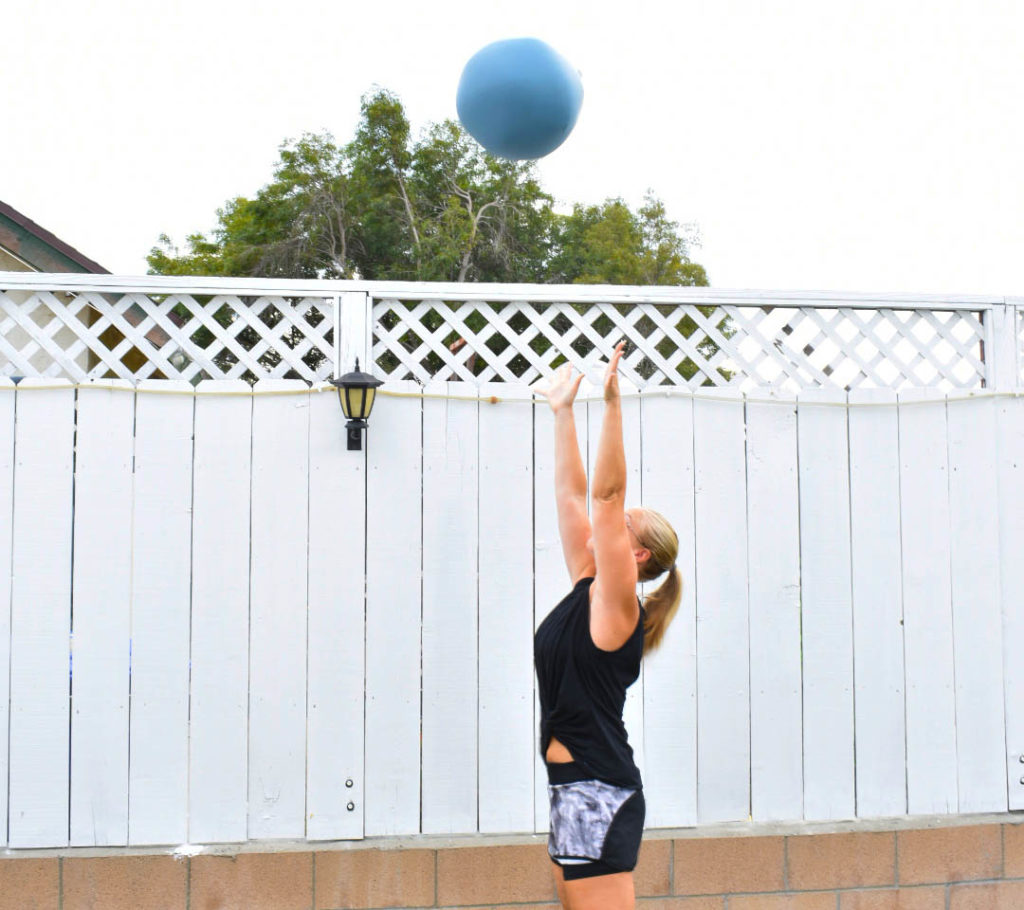 Diagonal reach to side lunge –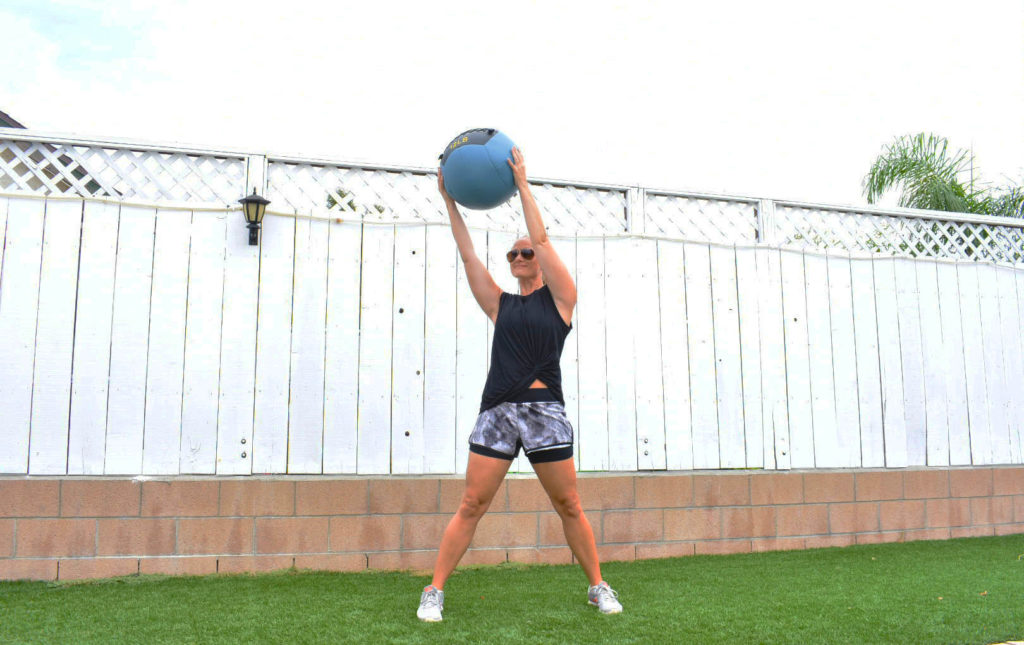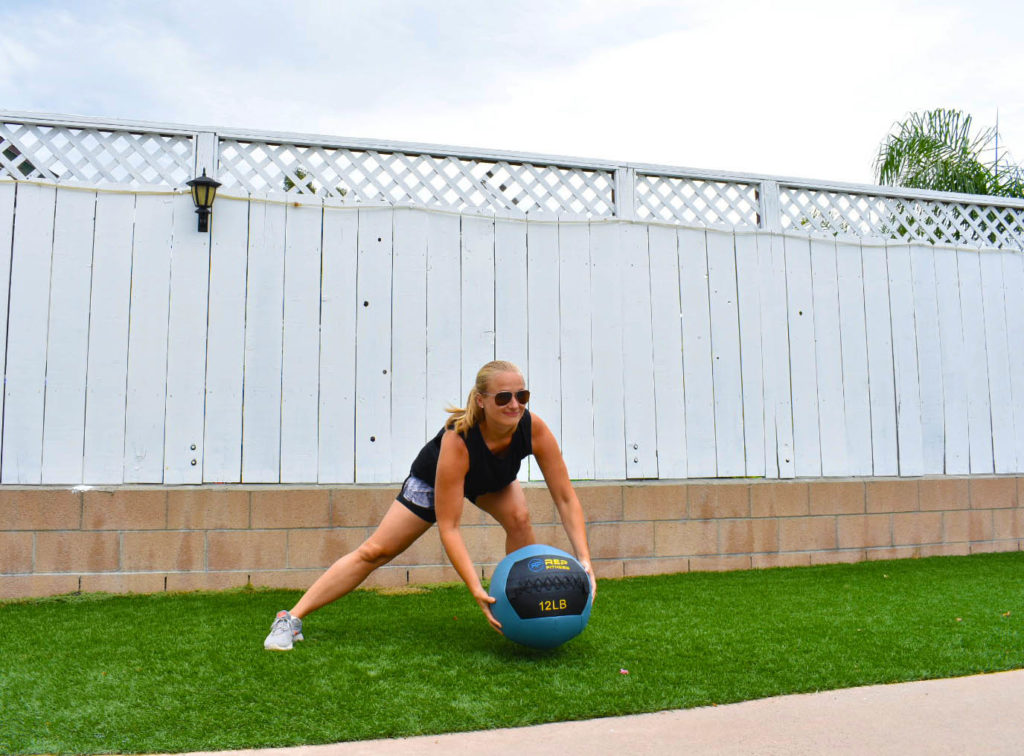 Seated Russian twists –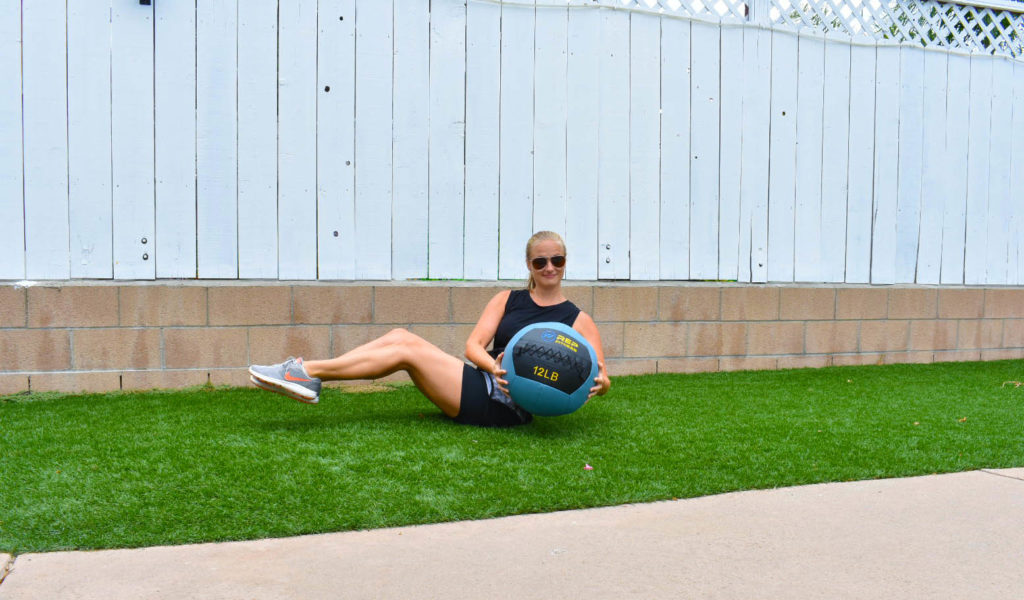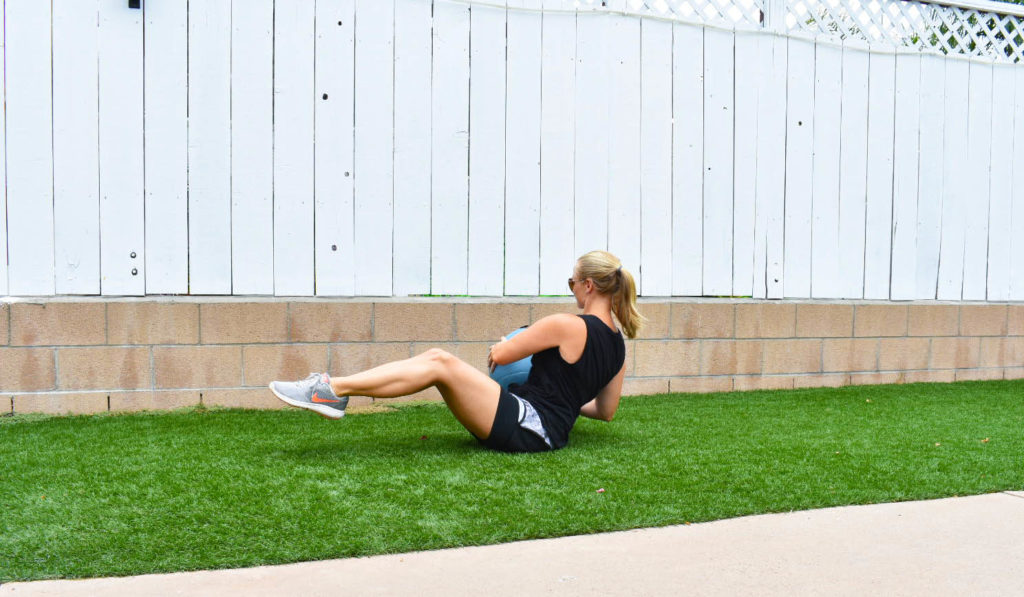 Static curtsy lunges –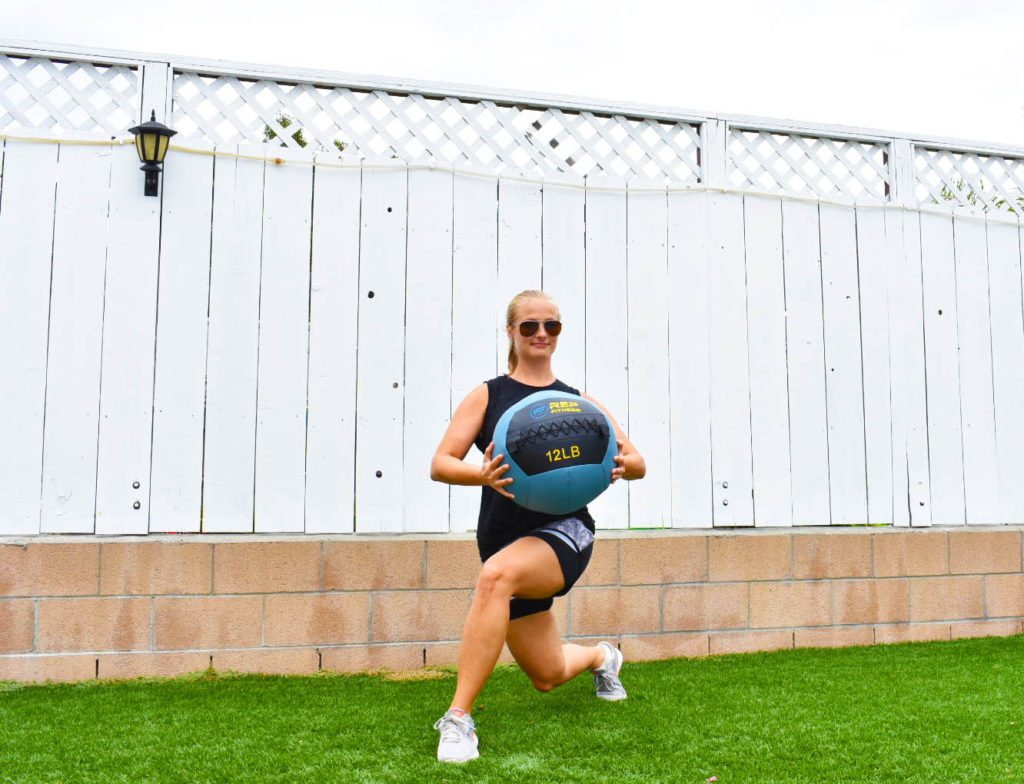 V-Sits –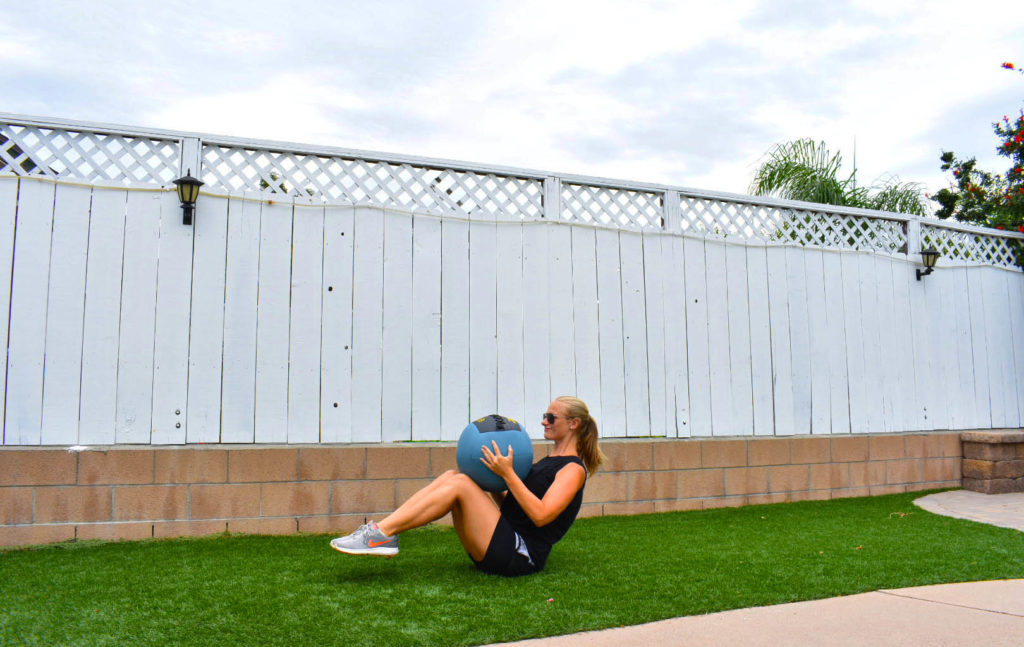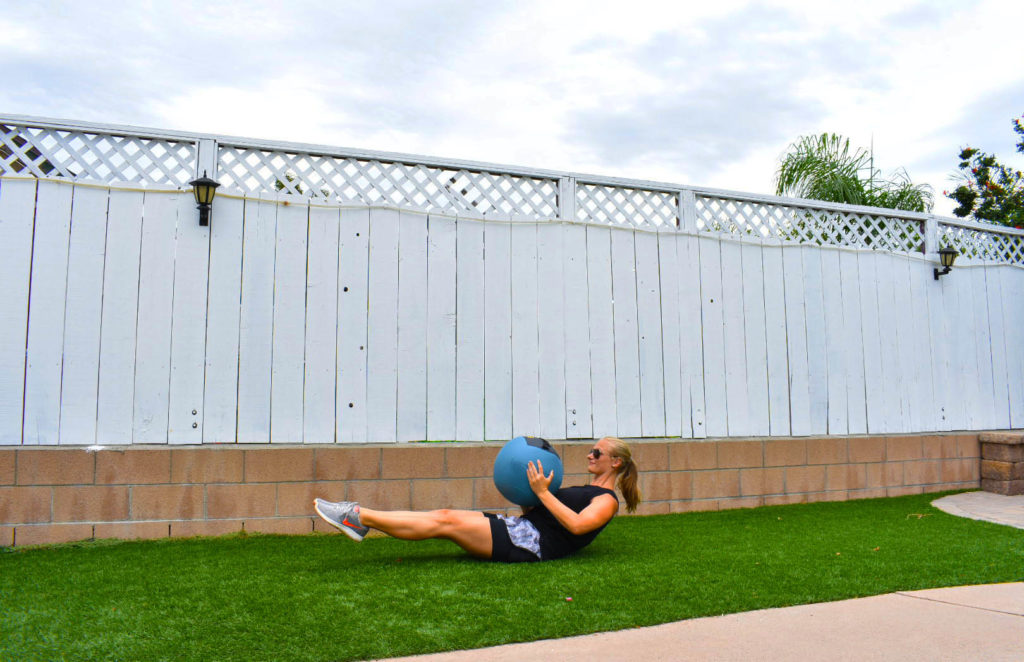 Straight arm & leg crunches –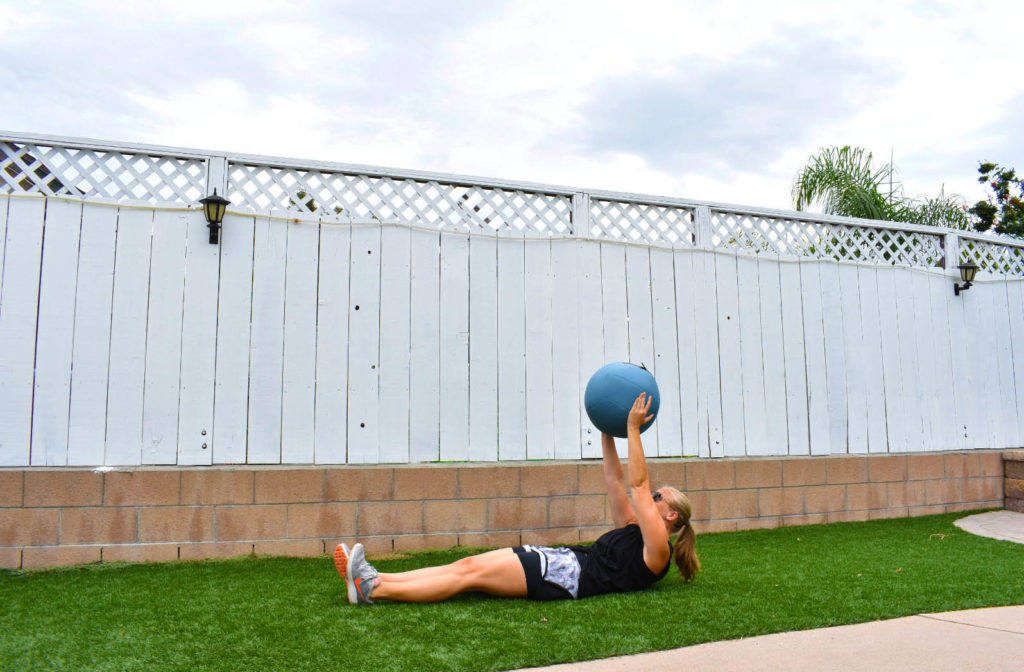 Plie squats –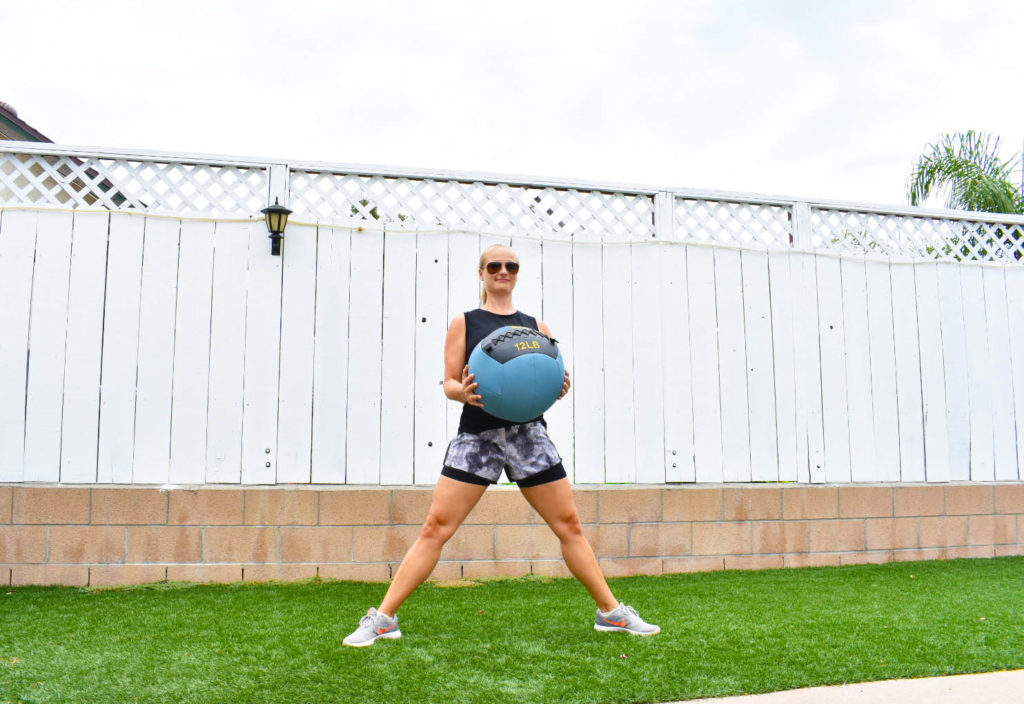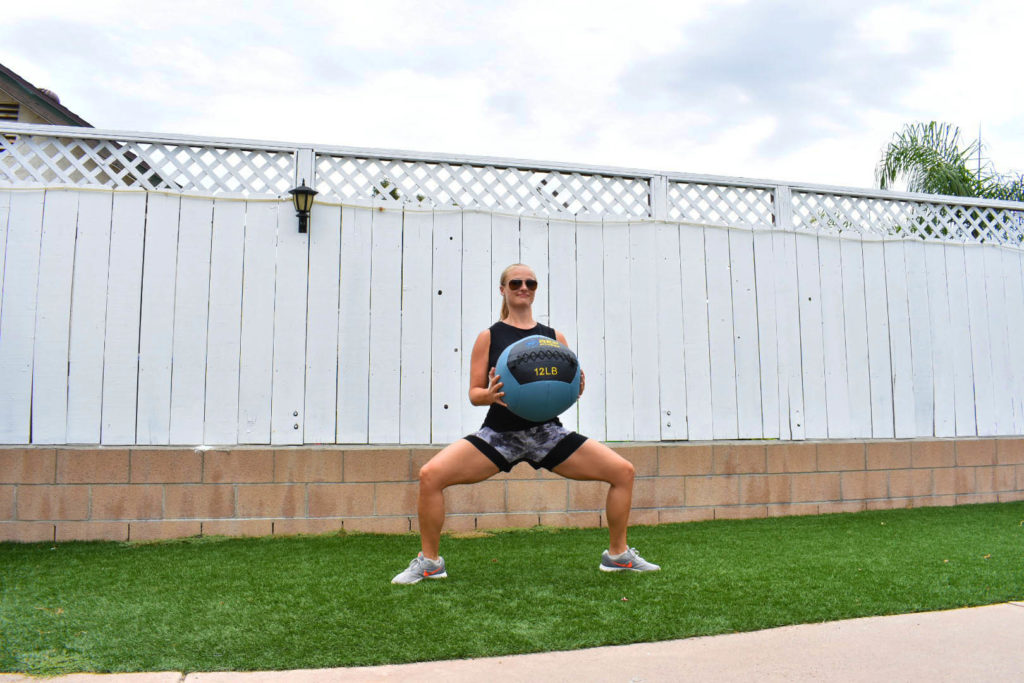 Squats with overhead press –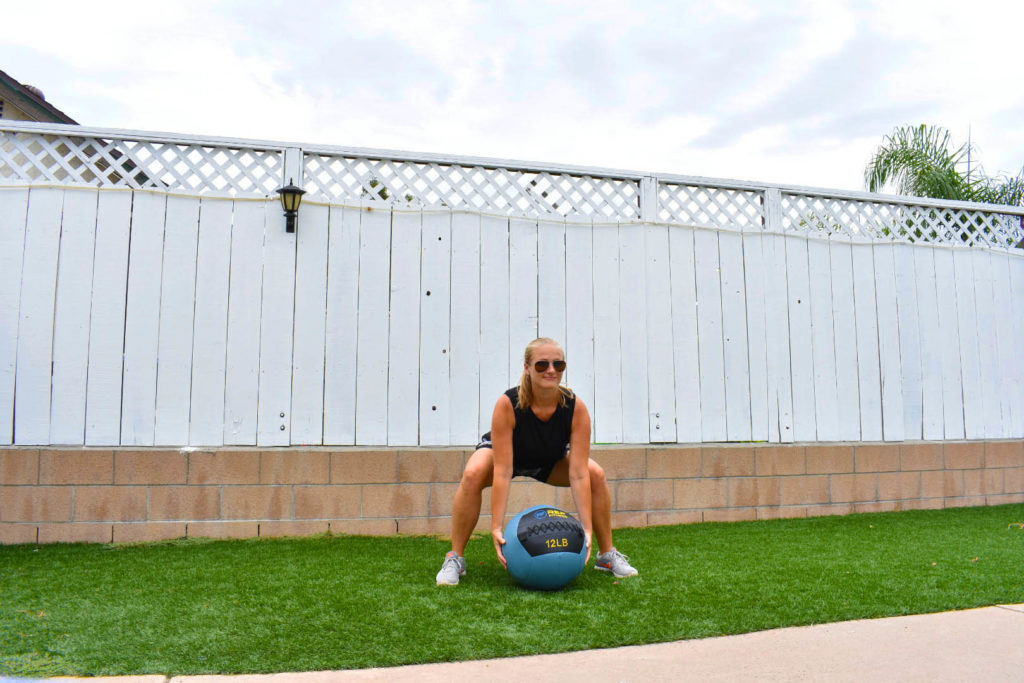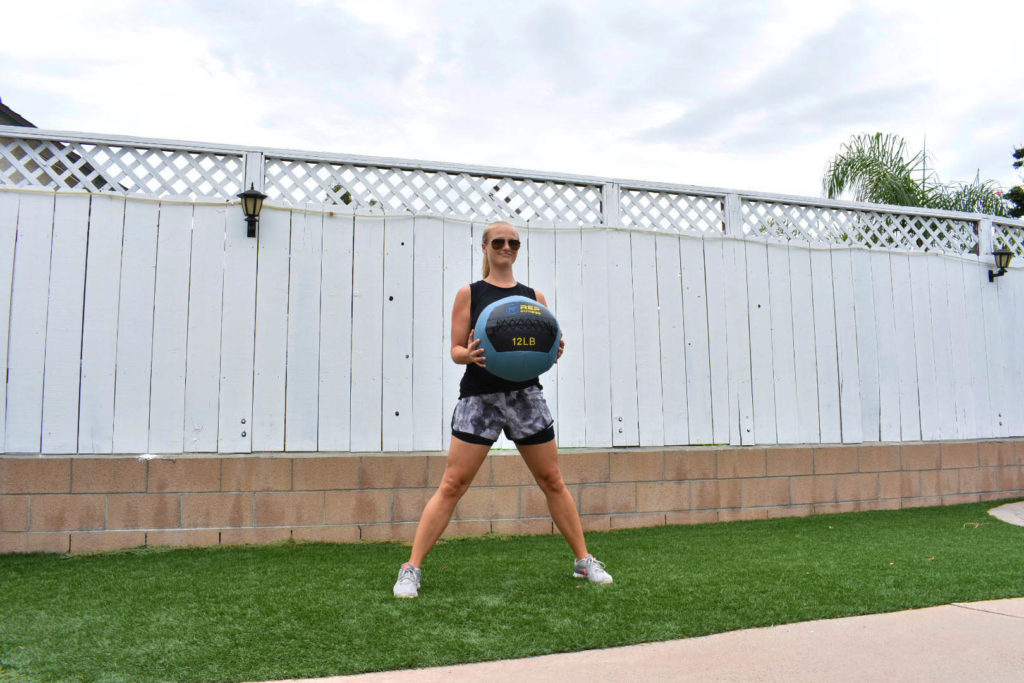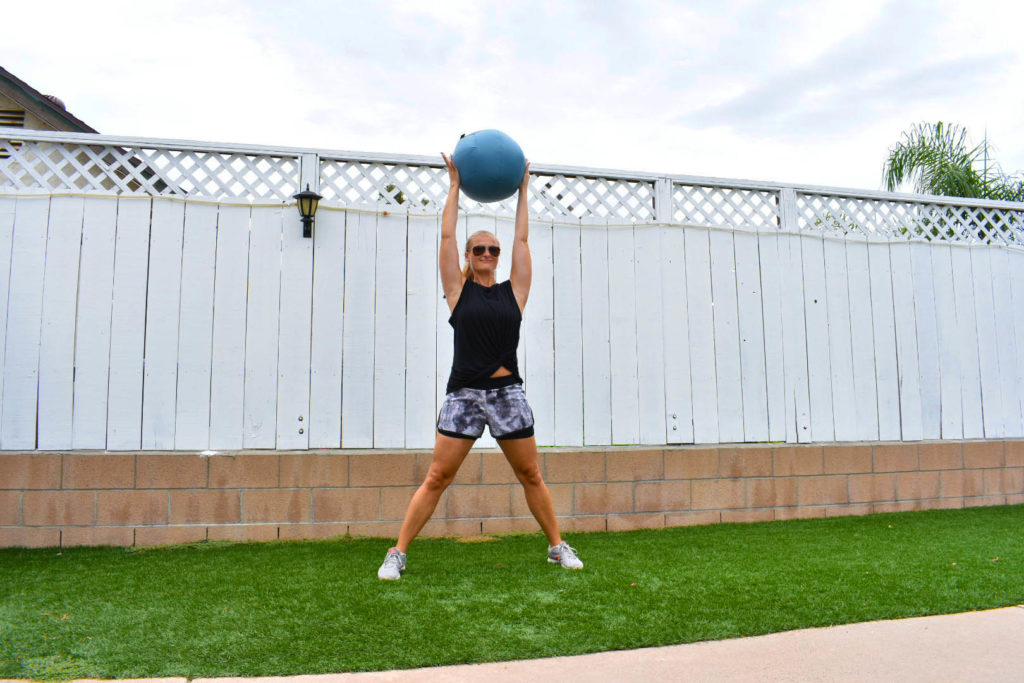 Stationary lunges with static overhead press –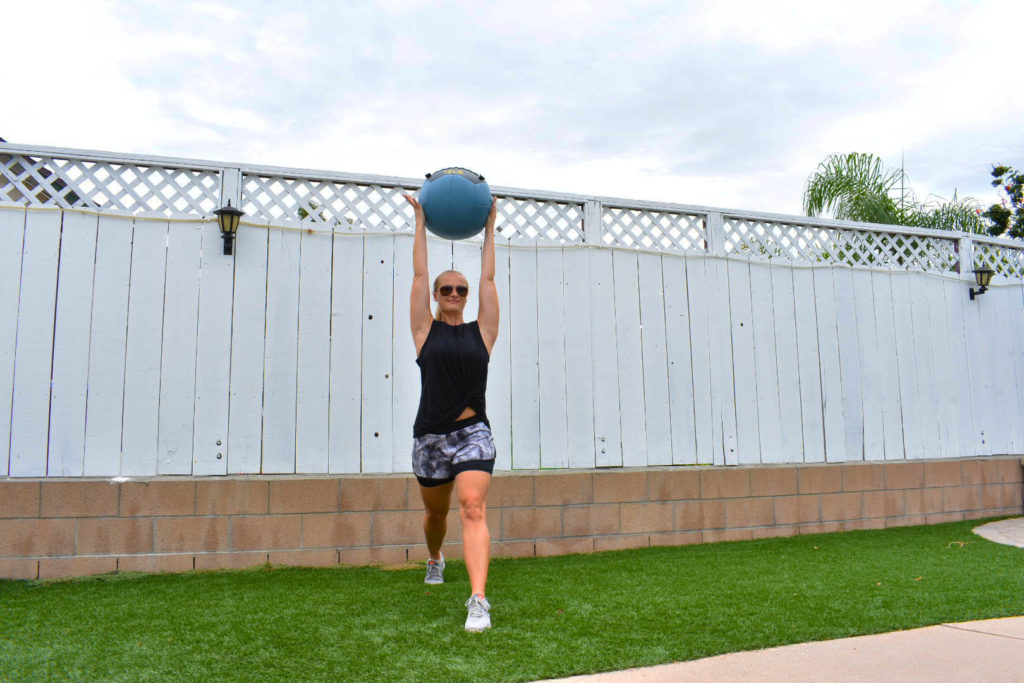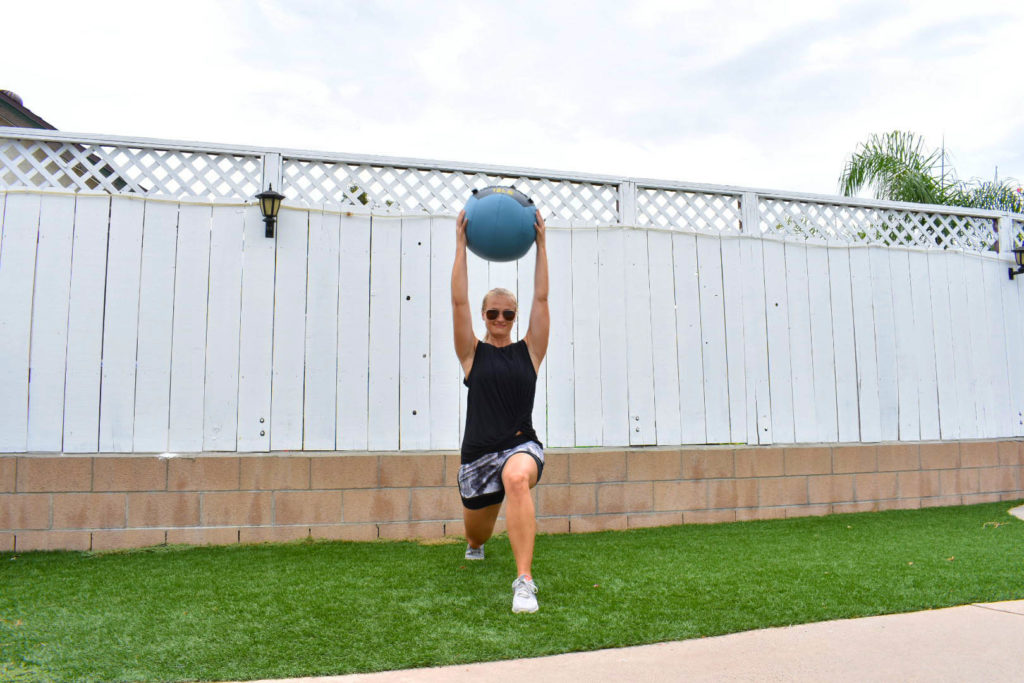 Backwards lunges with twists –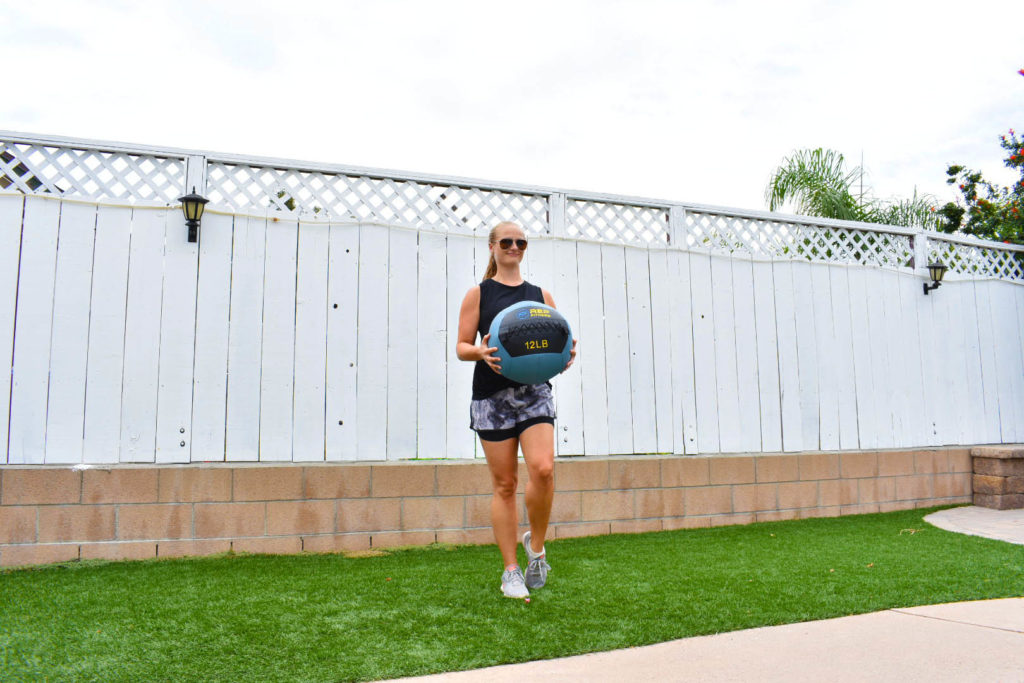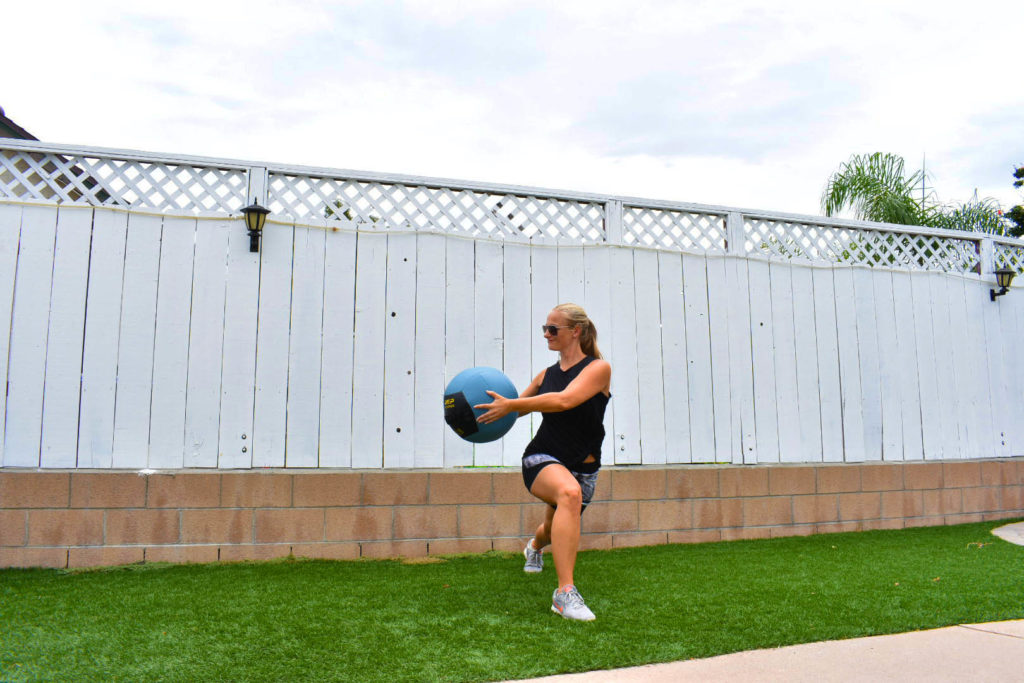 This giveaway is sponsored by Rep Fitness. As always, all opinions expressed are genuinely my own. The giveaway will remain open for a week, and a winner will be randomly chosen on Wednesday, 9/27.