Over the last couple of months, I've made some upgrades to this lovely little corner of the internet of mine, and one of those changes has been updating all of my recipe, travel, and workout pages.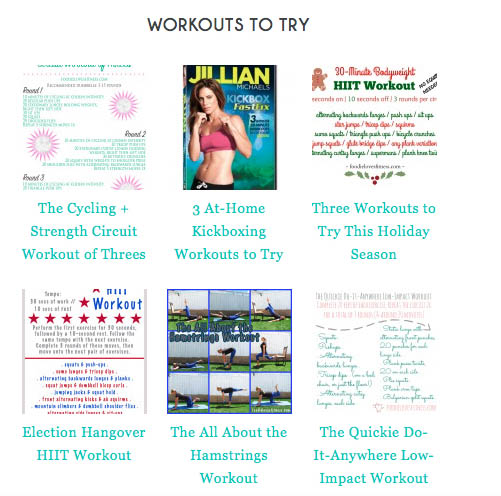 Before, everything was in a boring list format, but luckily, I found a plugin to help me organize everything in a more visually appealing way. The problem was, I didn't quite get the hang of categorizing posts until a few years into blogging, and even then I couldn't predict that I'd be indexing things this way later on, so I pretty much had to manually organize a lot of it. It was a tedious process, but luckily it's now completely done! Now my posts are broken down into more specific categories, every relevant post is shown with a fun little thumbnail, and it's easier to browse posts to find what you're looking for.
Feel free to browse around my workout page for fitness inspiration, check out my recipe page for some ideas of things to whip up in your kitchen, or look around my travel page if you're in a wanderlust mood.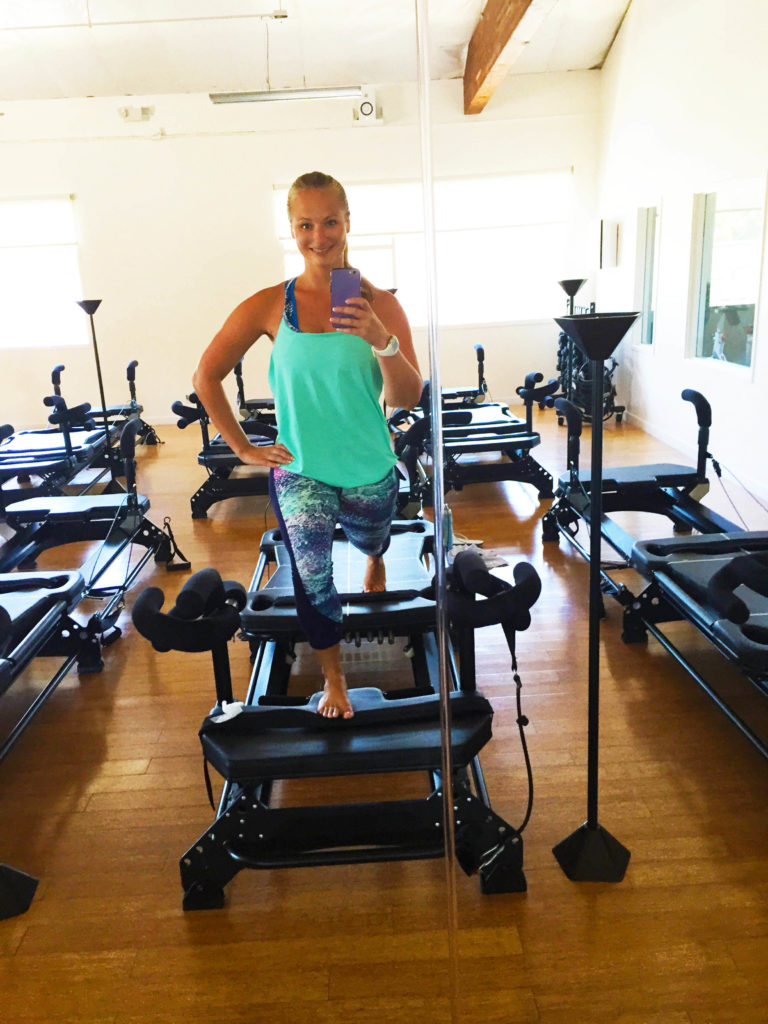 When I was organizing my workout gadget page, I realized that I hadn't yet reviewed one of my most commonly used workout gadgets: my Polar A300 fitness watch. I think I had wanted to wait awhile to really see how the watch performed before reviewing it, but at this point, it's been on my wrist for years! So without further adieu, here's my review of the watch.
When my last Polar watch conked out on me and I was shopping for a new one, I did some research into what type of fitness tracker has been shown to be the most accurate and have high overall customer satisfaction, and I wound up staying with Polar. Admittedly, I don't utilize every feature of the watch, so let's start with some features of the A300 that I love and use the most.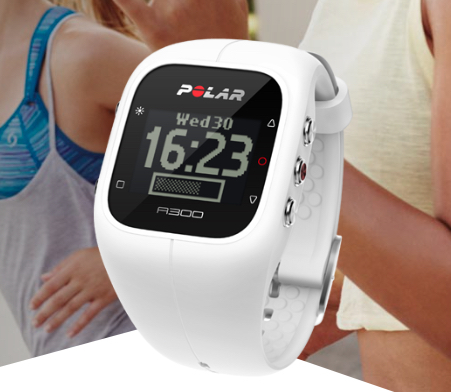 The Pros. 
Heart rate monitoring. My #1 priority was to get a watch that accurately tracks heart rate, as I really just like knowing what my heart rate is at during workouts. It's particularly useful if I'm doing HIIT workouts where I want my heart rate to alternate being high within a cardio zone and lower in a strength training zone. It also gets my butt in gear sometimes! Sometimes I'll be on my spin bike just tweeting away and then I look down at my watch and think, "Okay, time to step my workout up a bit!" It's just a great way to track where you're at during workouts.
With the A300, you have to purchase a Polar heart rate sensor chest strap if you want it to continuously monitor your heart rate. The cost for the watch is around $100, and then you have to add on the sensor chest strap for heart rate monitoring – which looks like it's available for as cheap as $35 on Amazon.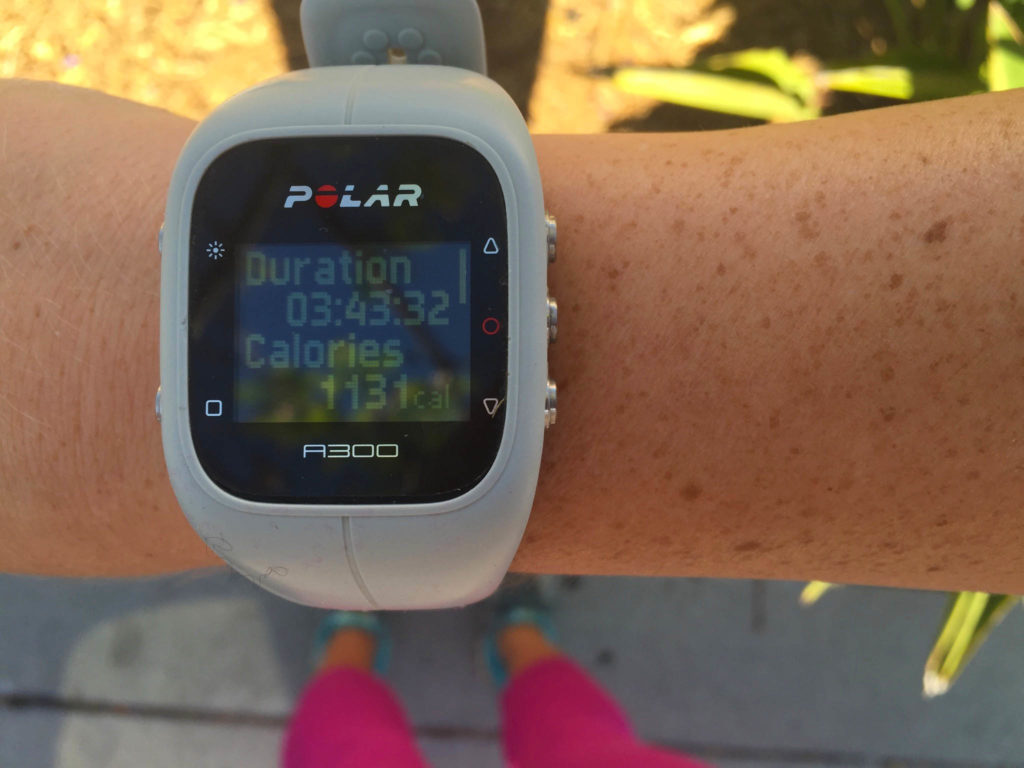 Calories burned during a hike
Calorie burn. As with heart rate monitoring, I just love knowing how many calories I've burned. It's a great feeling when I've gone for a killer hike, and see that I burned 1,200 calories! At the end of your workout, the watch summarizes your calorie burn, average heart rate, maximum heart rate, duration, as well as time within the fat burn zone and time within the fitness zone, and it saves all of your recent training info into a workout log.
I find the heart rate monitoring and calorie burn features to be really consistent and accurate.
Distance and steps. The watch also tells you the distance and number of steps you've covered. While I don't use it as a pedometer throughout the day, it's interesting to see how much ground I cover during a workout.  Your steps are estimated based on the frequency, intensity and regularity of your wrist movements.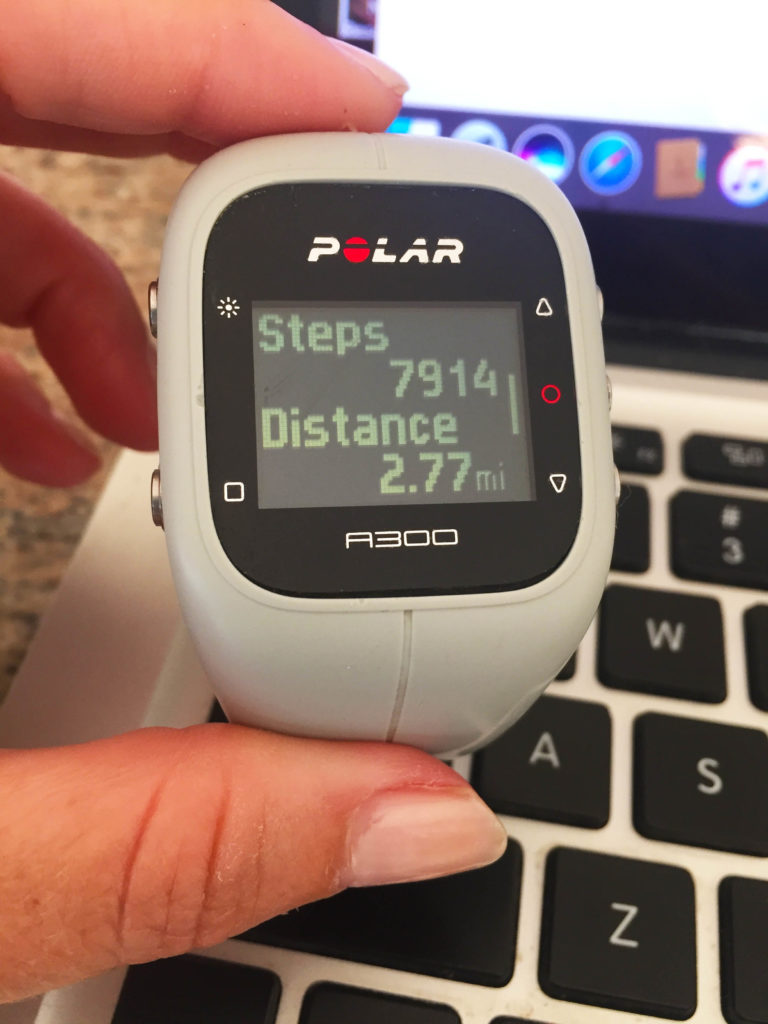 Vibrating inactivity alert. The A300 will vibrate after about an hour of it sensing that you're sitting down. While I don't wear the watch all the time, if I happen to have it on after a workout or walk with my pup and it vibrates, it reminds me to stretch or get up to get a glass of water.
The watch also includes an Activity Goal feature based on your personal details, chosen level of activity, and general health recommendations. The activity bar on your device fills up during the day based on the duration and intensity of your activity.
Changeable wristbands. I like that you can just pop the watch out of the band and put on a different color wristband if you're tired of looking at the same color. Speaking of which, it's time I switch my watch color up…
And here are a couple of additional features that the A300 offers that I don't use a lot:
The watch offers sleep tracking, but I honestly don't use that feature at all. When I was a teenager I was diagnosed with sleep apnea and I'm a very light sleeper, so I wake up way too much. I already knew so but it has been further proven through use of other devices like my Fitbit, and it's depressing when I can see proof of just how much I wake up throughout the night!
You can also pair your cell phone to your A300 and get smart phone alerts on your watch. I don't use this because I usually have my phone on me, and if I'm going for a walk with my watch and don't have my cell on hand, I sort of like disconnecting from it for a bit.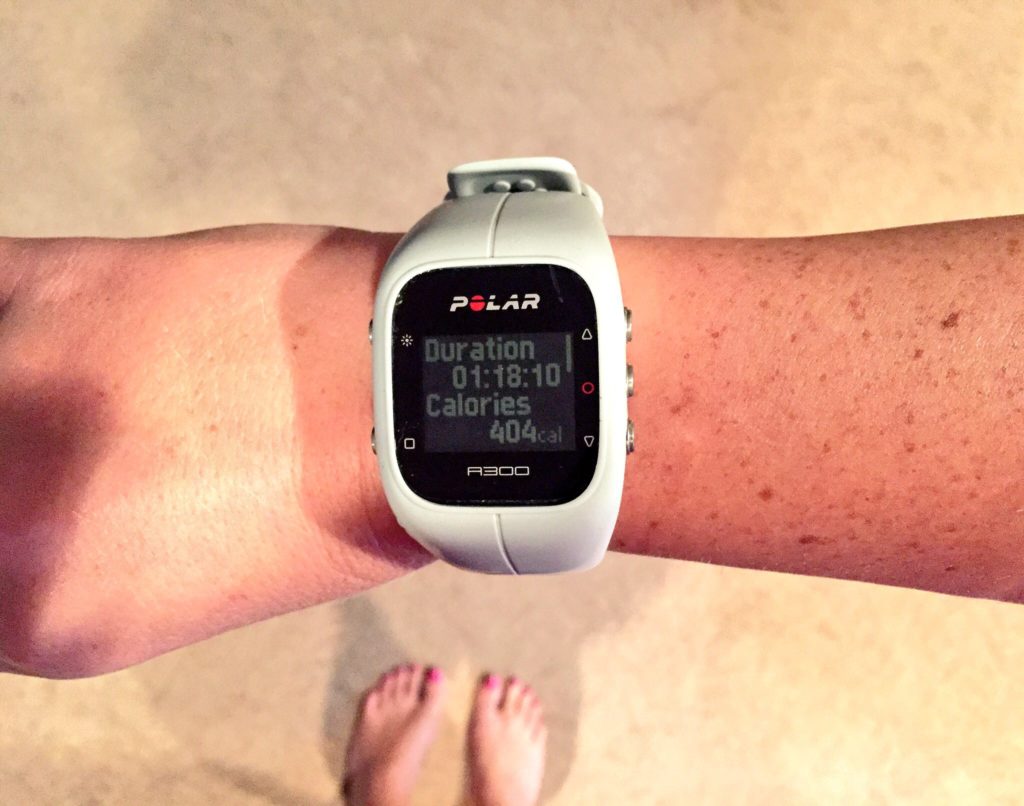 The A300 also can do fitness tests to tell you how your fitness is progressing by measuring your aerobic fitness at rest and evaluating your maximal oxygen uptake.
Another feature of the watch is connection to the Polar Flow app, where you can track your training, plan your training, and do training analysis.
The Cons. 
One thing I do not like about my Polar watch is that you aren't notified in any way if the sensor battery is dying or conking out. There have been a couple of times where my watch will work fine one day, and then the heart rate monitor will be shot the next. It's not a big deal to go pick up a battery, but it'd be nice to know just when the battery is going to be spent.
Now that I've had the watch for a couple years, I've been noticing in recent months that the battery has been dying faster. I'm not sure if I'll need to replace the sensor at some point. Since my last watch was a Polar as well, I originally was using my old sensor with the A300, but then wound up having to purchase a new one when it stopped working. So, I'm not sure if Polar watches sometimes outlast their heart rate sensors.
The one other con is that sometimes I have to futz around with my heart rate sensor to get it working at the start of my workout. A lot of times it clicks on fine, but then there are times when I have to play around with it to get it tracking my heart rate.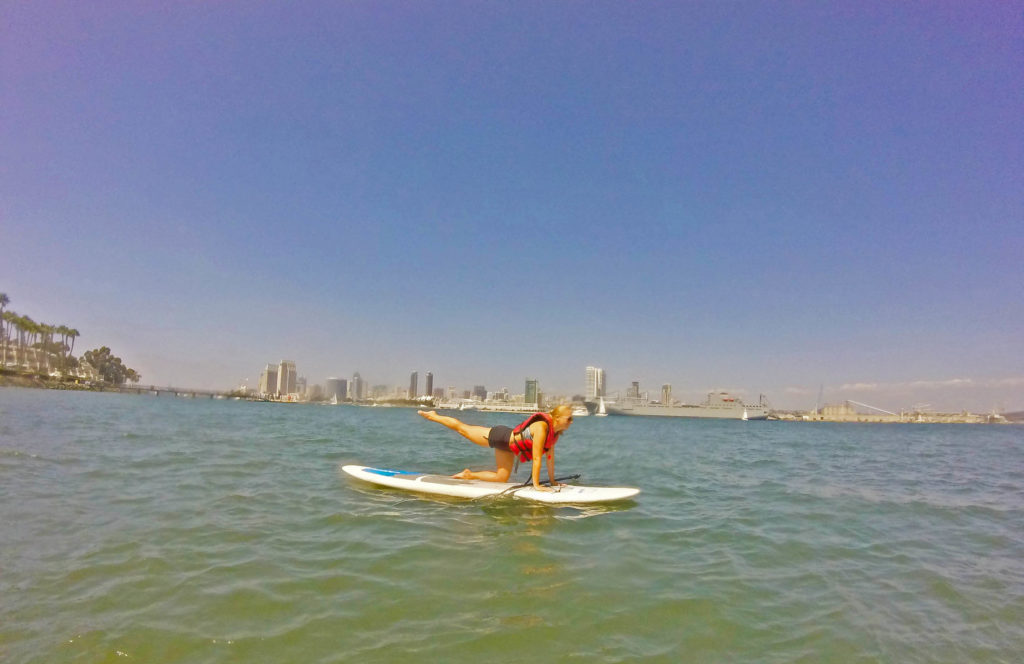 The Bottom Line. 
I love using the Polar A300 as a daily fitnes tracker! Whether I'm on a hike with my pup, at a HIIT class, on my bike trainer at home, doing yoga on the beach, or on a paddleboard in Coronado as shown above, I always put my Polar watch on. I kind of feel incomplete without it on me during workouts, and if I've ever don't have it on for some reason, I find myself subconsciously glancing at my wrist to see what my stats are like. It's been one of my favorite favorite gadgets for years now!
Tell me… Do you use any kind of activity tracker? Questions about the Polar A300 watch?