Last week was my birthday…. a BIG birthday.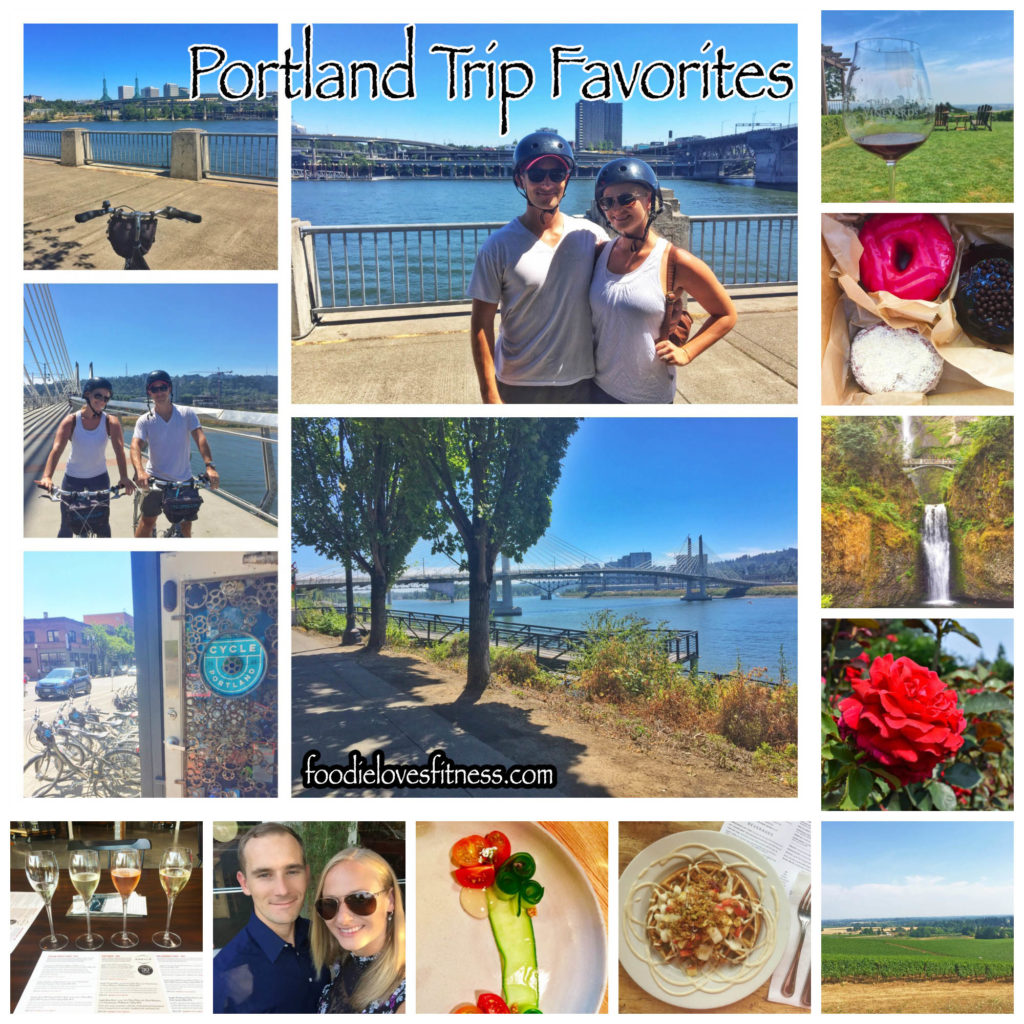 I'm no longer a 20-something, and I'm still getting used to telling people that I'm 30 when I get carded (happens almost every time, and I suppose I should be happy about it now). I commemorated the occasion by going skydiving, chopping off my hair & donating it, and taking a trip up to Portland, Oregon with my hubby. Big birthdays should be met with big celebrations, right? 😉
I had been wanting to see Portland for awhile now, and my birthday seemed like the perfect reason to see Oregon for the first time!
Between the exciting plant-based friendly food scene, outdoorsy activities, and wine country, I had a lot I wanted to experience during this getaway.. and just a long weekend to do it! Today I want to share with you my top 10 favorite experiences from the trip.
1.) Seeing & hiking around Multnomah Falls. I knew that I wanted to go hiking somewhere in Oregon, but it was tough deciding where to go. There are so many hiking options within driving distance from Portland! Ultimately, I decided that we had to visit Multnomah Falls in the Columbia River Gorge.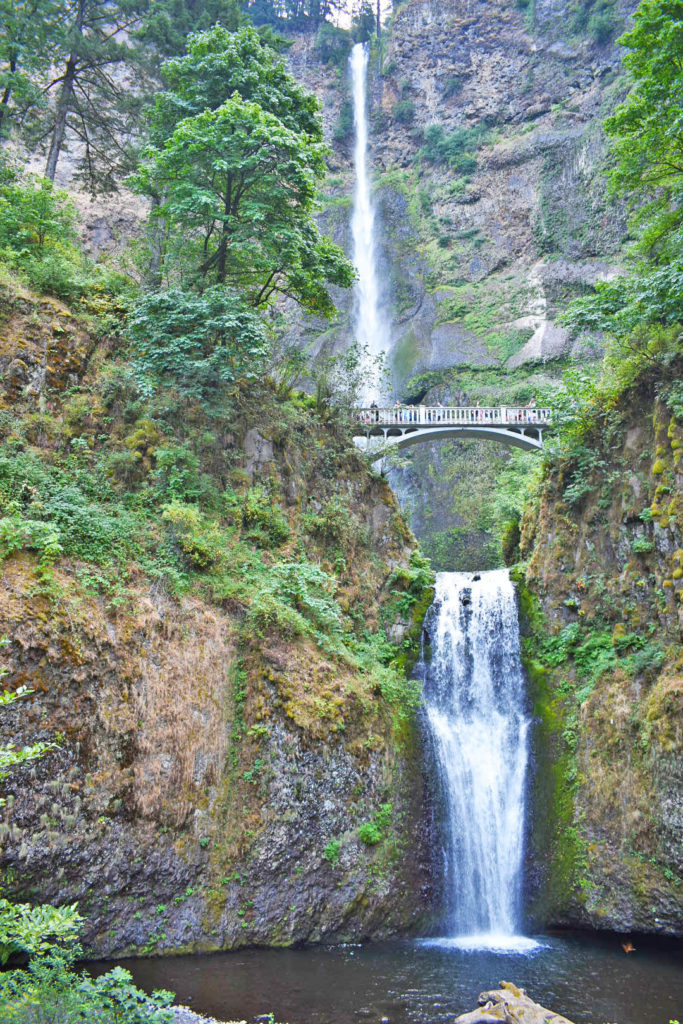 To say that Multnomah Falls is a popular tourist destination is an understatement: According to the USDA website, it's the most visited natural recreation site in the Pacific Northwest. Within minutes of walking up from the parking lot, you get views of the 620-foot waterfall.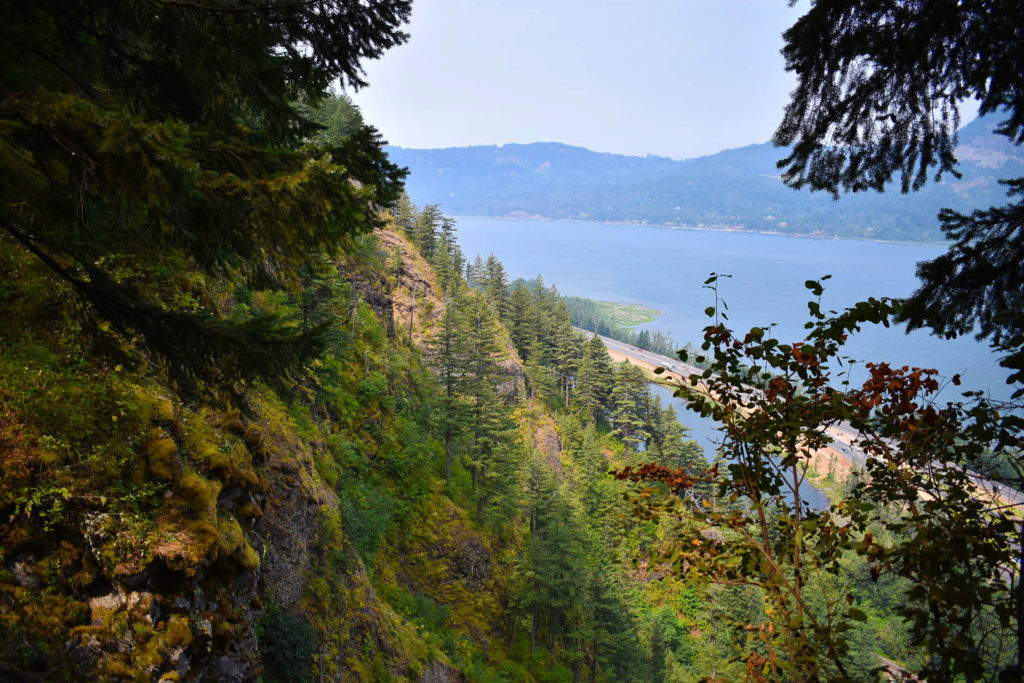 We originally planned on doing the Multnomah Falls – Wahkeena Loop Hike, but since we only had the morning to spend at the falls and got there a bit later than anticipated, we opted to instead just hike to the top of the falls and take in the sights. There were plenty of people in regular clothes huffing & puffing their way up trying to get to the top of the falls, but the crowd definitely thinned out the higher we got.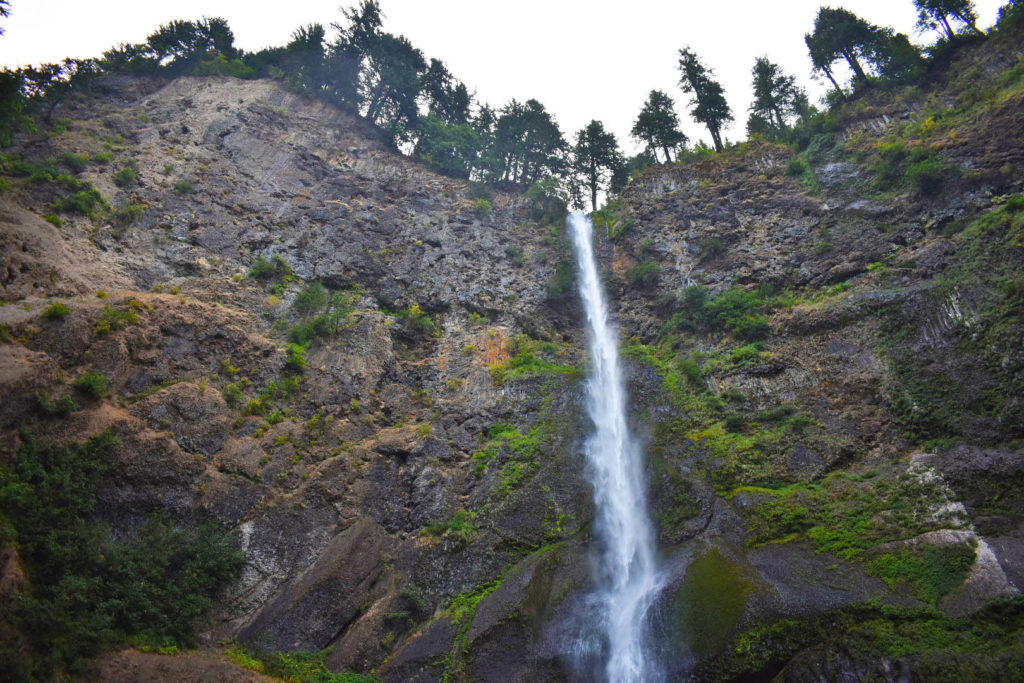 While I would have loved the chance to get to hike more and get on some less traveled trails in Oregon, I think we made the right choice going to Multnomah Falls. It was a really pretty place! It's also great for people of all activity levels, because you can opt to just hang out by the falls at the foot of them or walk to the falls bridge, or you can hike all day around the area.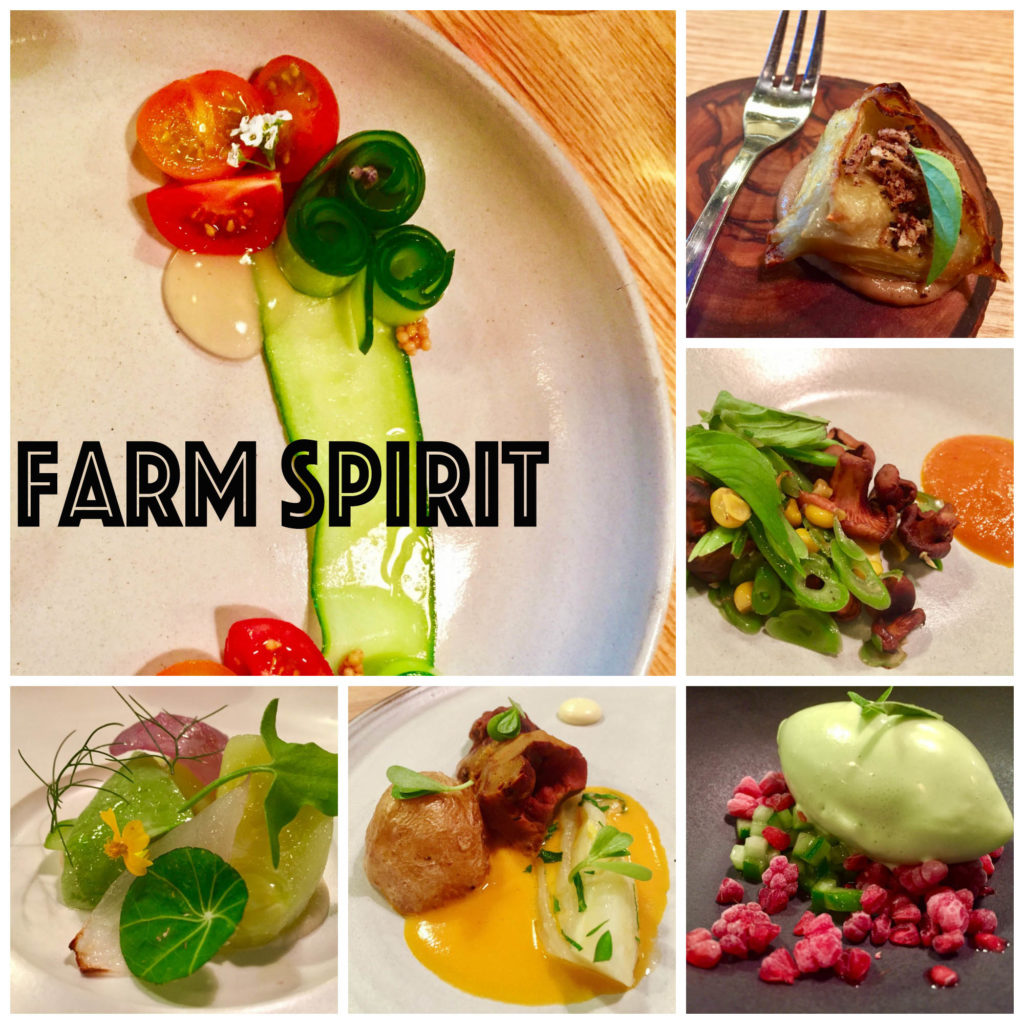 2.) Dining at Farm Spirit. My husband and I often watch foodie shows like Chef's Table, and Farm Spirit is absolutely the closest thing we've had to the type of gourmet culinary experiences that they highlight on the show. I first heard about the restaurant from Sarah when she blogged about her time in Portland, and I put it in the back of my mind for when I got the chance to visit the city. It wound up being my celebratory birthday dinner!
Farm Spirit celebrates the intersection of craft: foragers, farmers, cooks, potters, winemakers, and brewers with our guests at the fourteen seat Chef's Counter in our kitchen.

From our Oregon Ash counter, to the carved wooden spoons and handmade pottery, we feature the work of regional artisans to emphasize our commitment to local.
Besides the fact that I love farm-to-table restaurants, Farm Spirit is 100% plant-based, and they create an intimate dining experience. Just 14 people can dine there at a time, and everyone sits up at the counter as the chef prepares and talks about the food.
Farm Spirit offers a fixed tasting menu, and I counted 13 tasting courses throughout the evening. The restaurant keeps its food simple in that it's based around vegetables, but their menu is complex in its flavors and the thoughtfulness of their dishes. I loved how they incorporated some ingredients that I'm not even familiar with.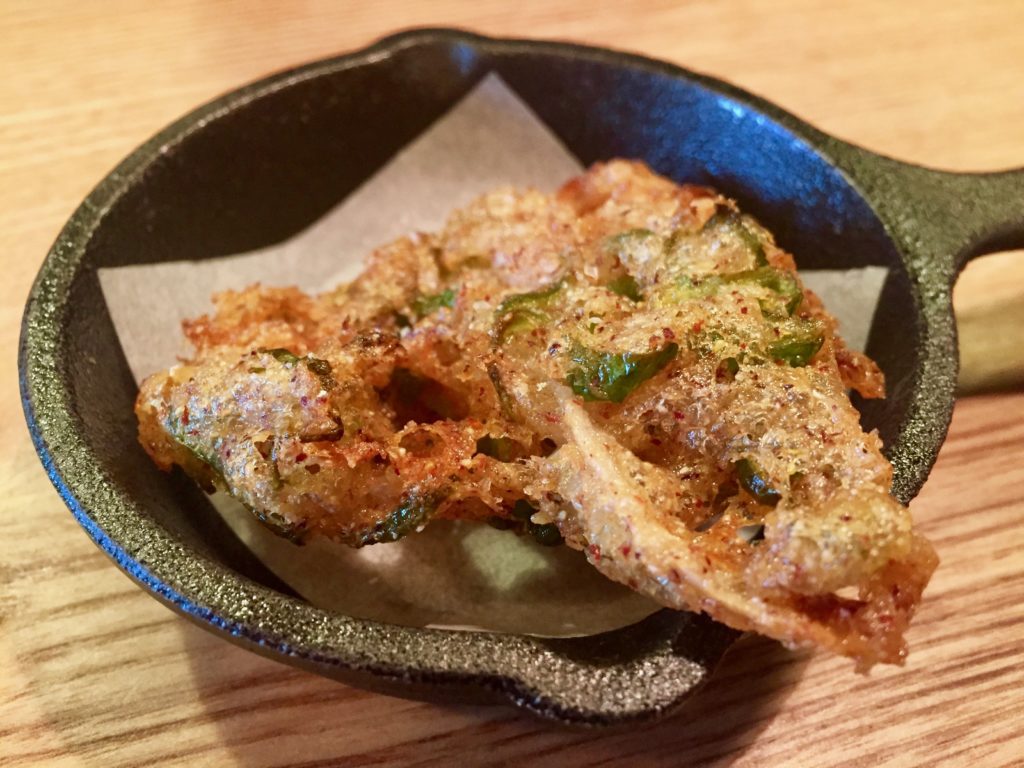 I do want to note that it's an expensive restaurant by my standards, and I think you can only really appreciate Farm Spirit and think it's worth it if you're a foodie that gets excited about cooking and farm-to-table experiences. I was a little bit worried that my husband would be hungry afterwards since I knew the courses would be tiny portions, but he was a good sport who left with a happy belly.
Farm Spirit even sends its guests home with a bite to go. They gave us some sort of rhubarb bread that we enjoyed the next morning!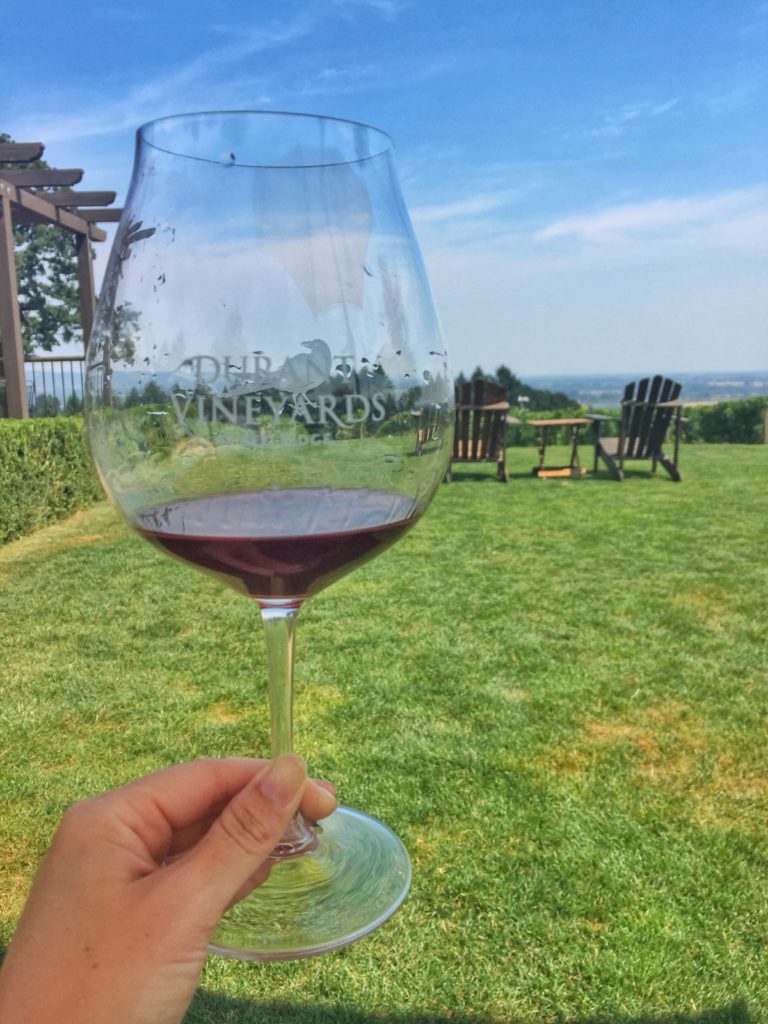 3.) Experiencing Willamette Valley wine country. I knew that I simply had to drink pinot noir when visiting Oregon, so Willamette Valley wine country was on our 'must-do' list for this trip. An afternoon in beautiful wine country did not disappoint!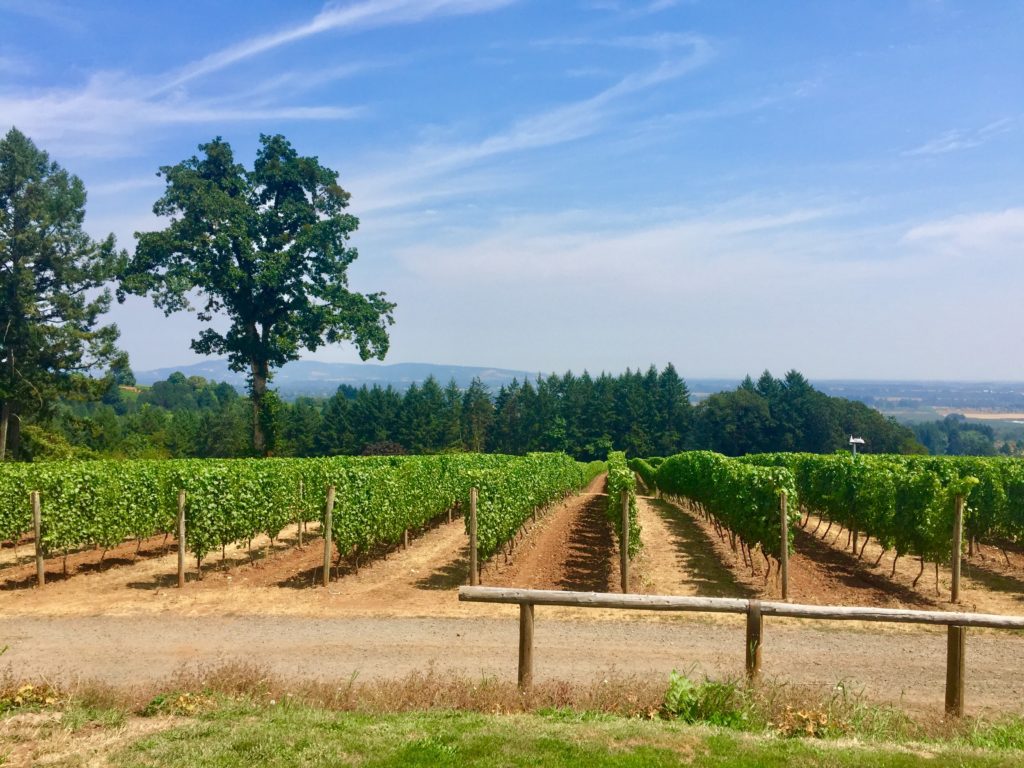 I did some research beforehand and got a few recommendations from people on what wineries to visit. My favorite of the day was Durant Vineyards at Red Ridge Farms. I'm a sucker for a gorgeous winery view, easy drinking wine on a hot summer day, and friendly staff that enjoys sharing their knowledge of the wine. We got all of those things at Durant Vineyards, plus check out this awesome platter that we ordered: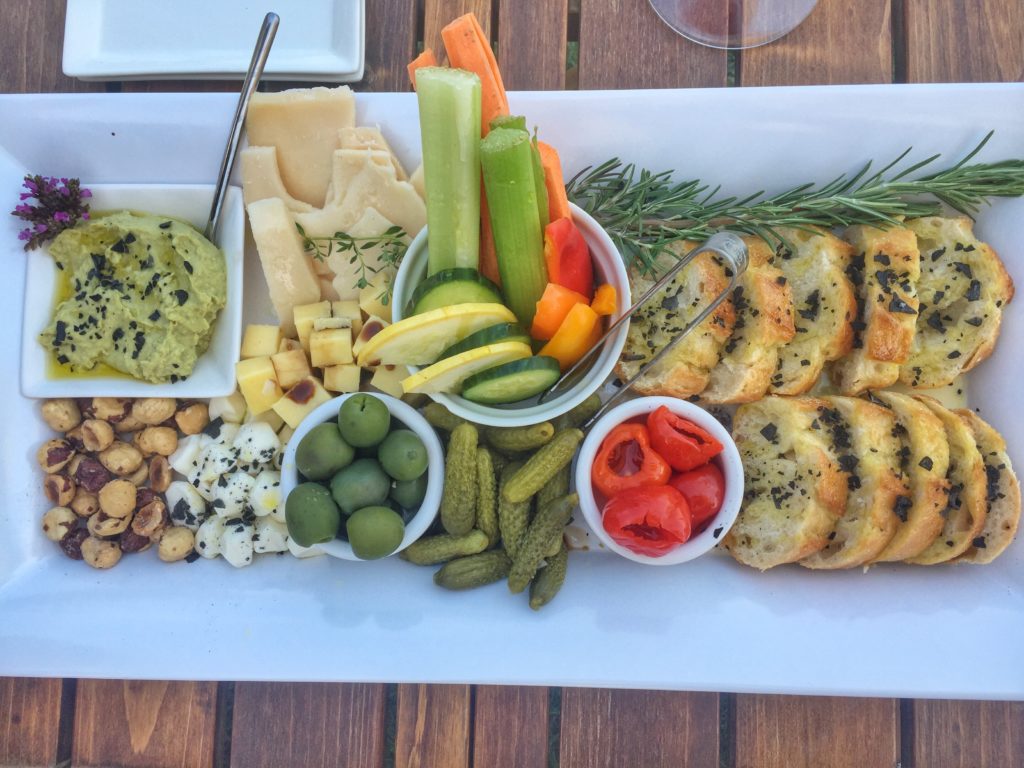 We were both feeling hungry and depleted from our Multnomah Falls hike when we arrived at Durant Vineyards, and this platter was perfect to nosh on as we tried wines. Red Ridge Farms also owns an olive mill on the same property, which I would have loved to taste at. But since we didn't have time to do so, it was nice to get to try their olive oil with this awesome hummus + cheese platter.
This was my first pinot noir experience in Oregon, and I enjoyed both of the pinot noirs that I tasted at Durant. I could have hung out there all day if we had more than a day at Willamette Valley!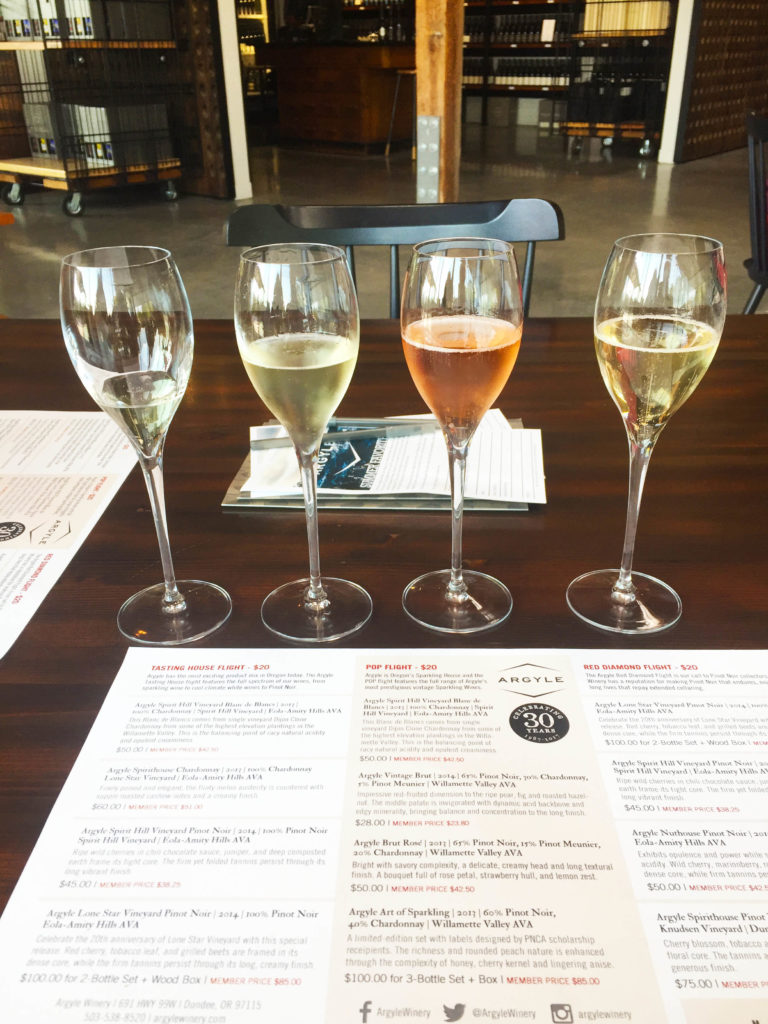 Other wineries we visited included Argyle Winery, where we tried a flight of sparkling wines, and Sokol Blosser, where we tried an entire pinot noir tasting menu. The winery has neat architecture and stunning winery views! I also appreciated the complimentary sparkling wine they poured me when they found out it was my birthday.
4.) Biking around Portland. One of my favorite ways to explore a city is to bike it, so our first afternoon in Portland, we opted to do a bike tour with Cycle Portland. The tour we chose was just a couple of hours long, which I thought was the perfect amount of time. Cycle Portland also offers foodie and brewery bike tours, which sound fun to me!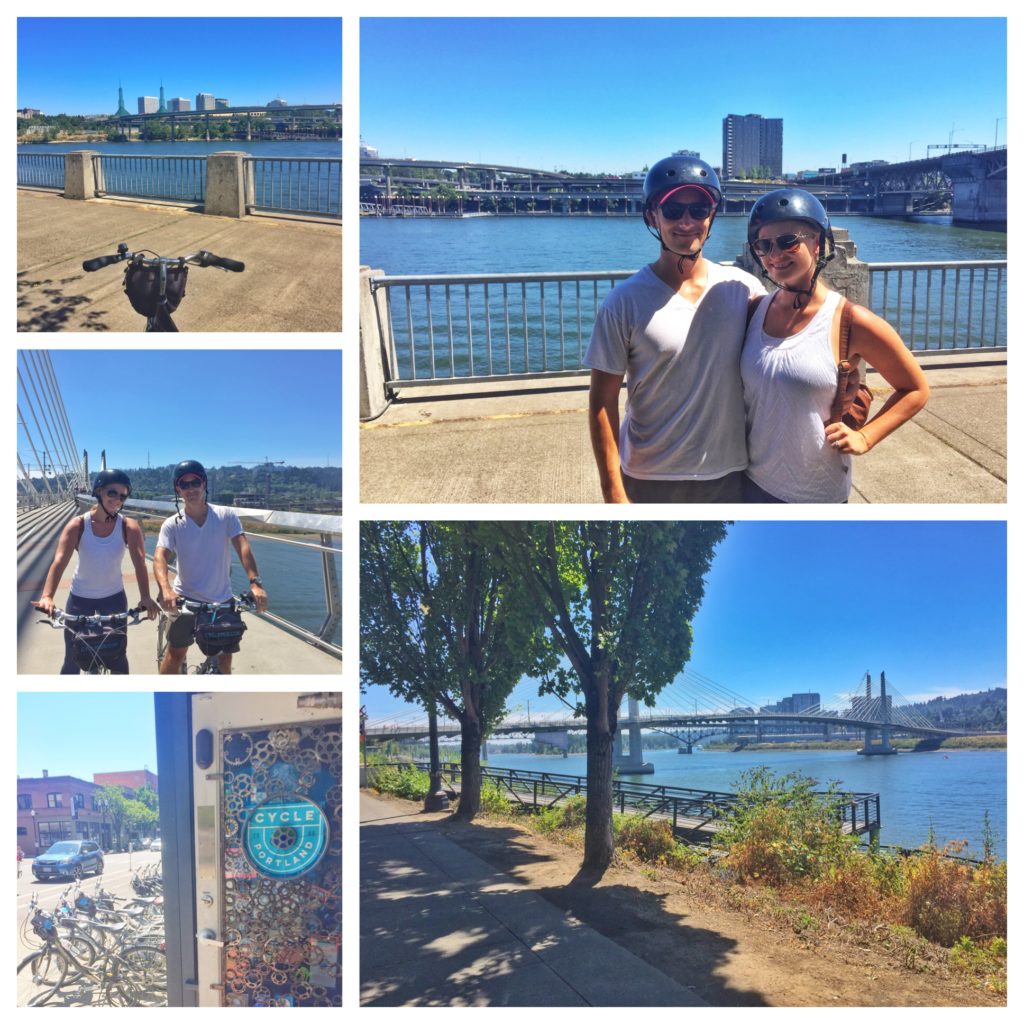 Cycling was a nice way to see more of the city in a short amount of time, while getting a little workout in. I especially enjoyed biking around the waterfront esplanade, which you see in the pictures above.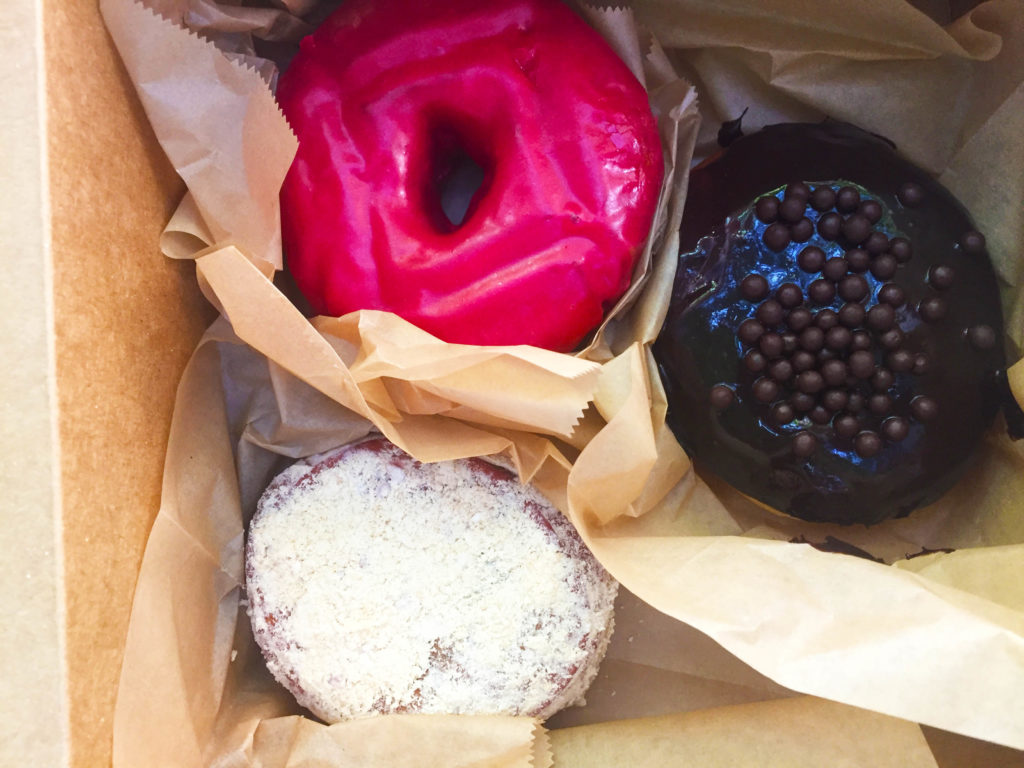 5.) Blue Star Donuts. Portland is known for its donuts thanks to Blue Star Donuts and VooDoo Donuts. In recent years I've become a fan of gourmet donuts, and Blue Star Donuts seemed more to fit the bill for me. Their donuts are made from a classic brioche recipe that originated in the south of France, and their slogan is 'quality oven quantity,' which is a food concept I always support. The first morning we were in Portland, we walked over to Blue Star to check it out.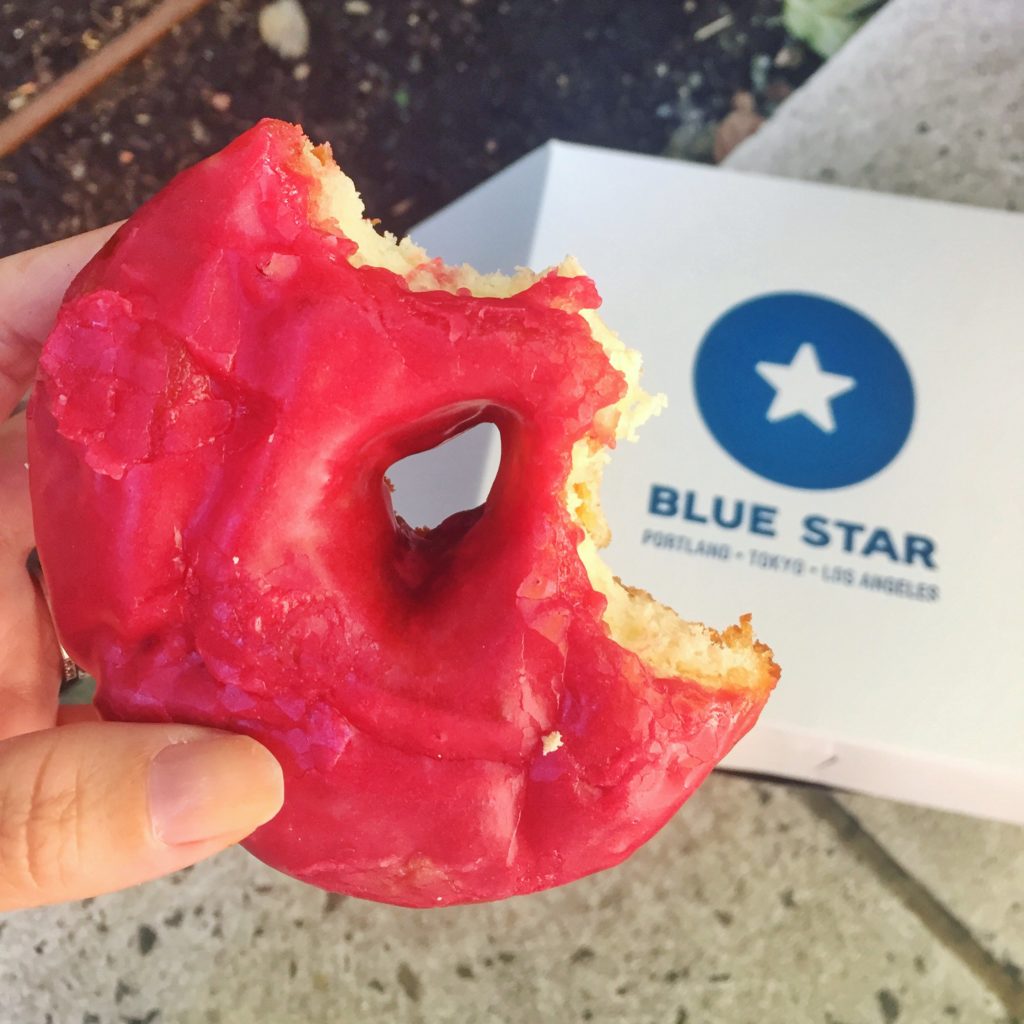 I got the above raspberry rosemary buttermilk donut out of total curiosity to see if we'd like it, and it was so good. We both loved their super messy Valrhona Chocolate Crunch donut too!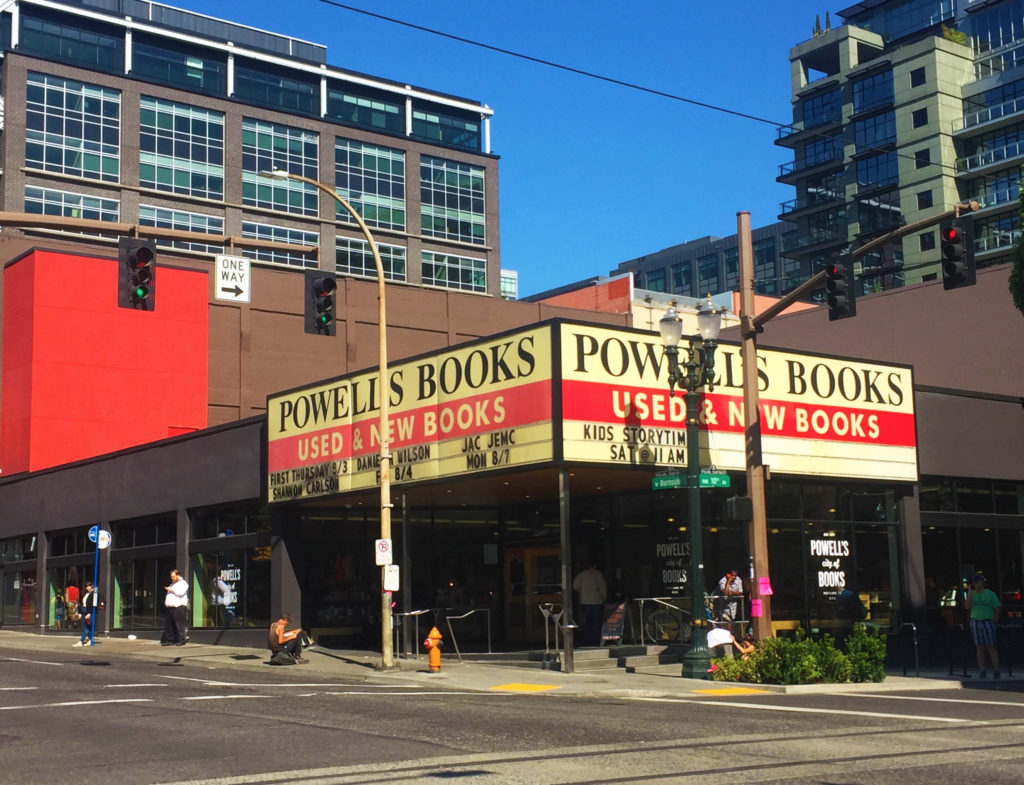 6.) Powell's City of Books. According to Wikipedia, CNN rates Powell's one of the ten "coolest" bookstores in the world, and it's easy to see why. Founded in 1971, Powell's is the world's largest independent bookstore. The store takes up a whole city block & is over 68,000 square feet!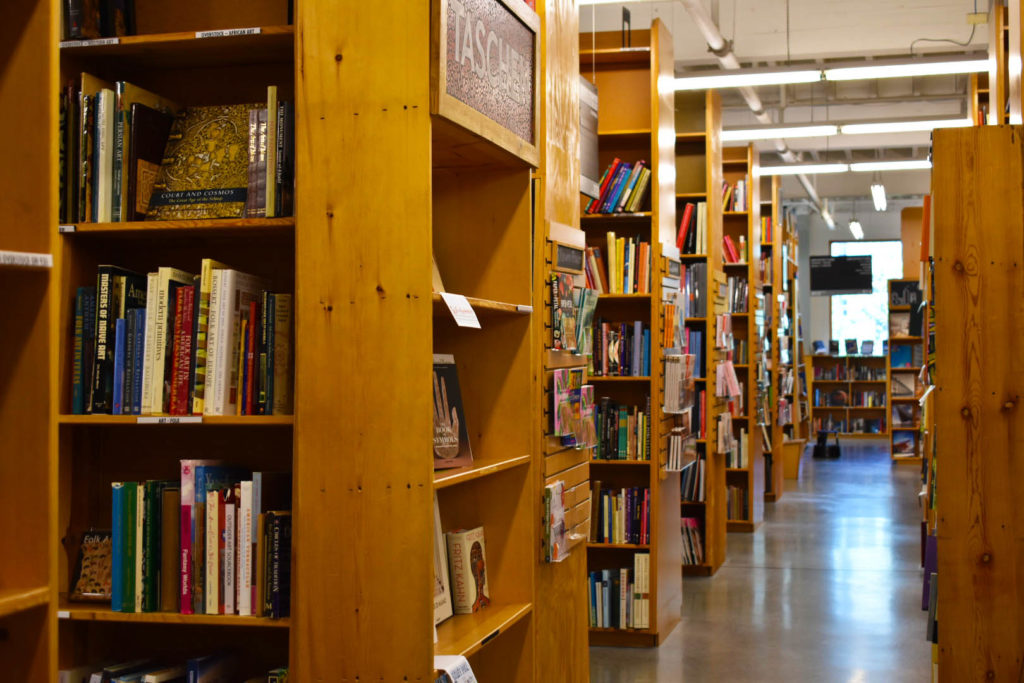 Powell's is a place where book lovers can easily get lost for the day, and we visited it twice during our trip. I know that we have Amazon to buy cheap books nowadays, which is wonderful, but to me there's just something lovely about wandering around a bookstore, checking out random things that interest you. I came home with a book about Buddhism that I started during the trip home.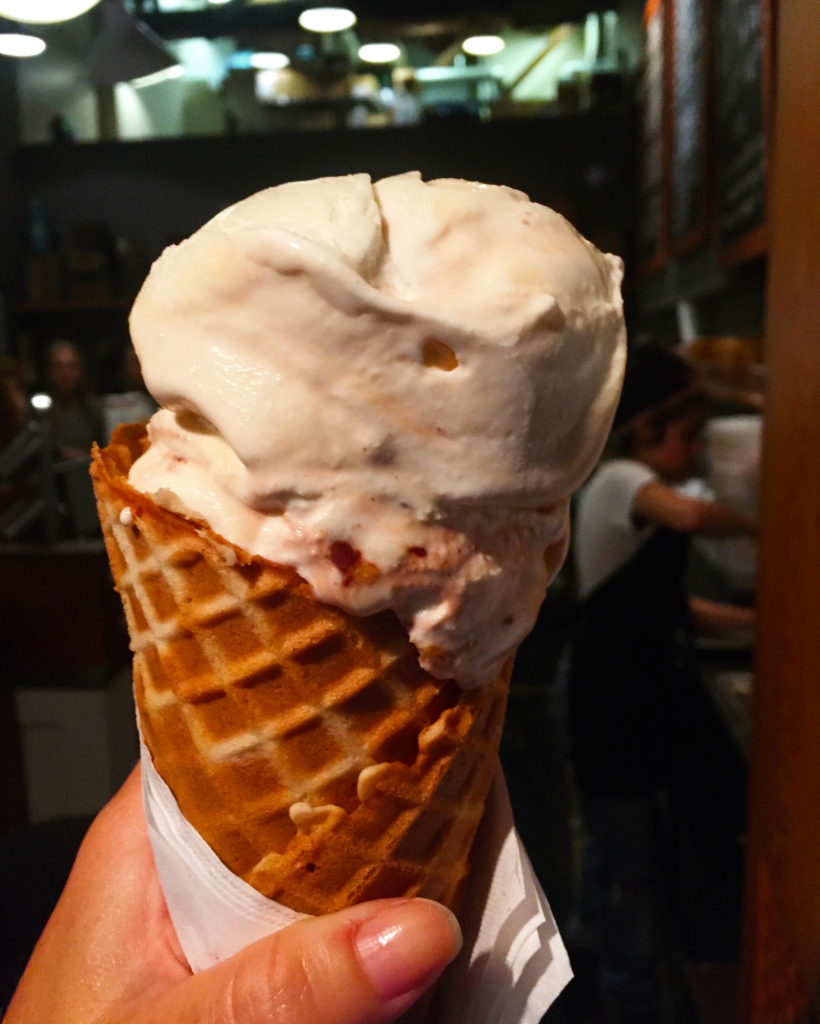 7.) Salt & Straw ice creamery. We stood on a long line at 10:30 pm to get ice cream at Salt & Straw, and it was worth it. Using local ingredients, Salt & Straw makes gourmet ice cream in seasonal flavors – some of which sound kind of strange, like strawberry honey balsamic with black pepper and chocolate zucchini bread, but taste amazing. One unique flavor I tried was carrot cake batter with hazelnut praline (so good!), and the above cone is filled with sea salt with caramel ribbons + almond brittle ice cream with salted ganache. Ridiculously awesome. 
They also have vegan ice cream flavors and locations in the LA area. A few people notified me last week that Salt & Straw is opening a location in San Diego, and I'm excited for that to happen this winter!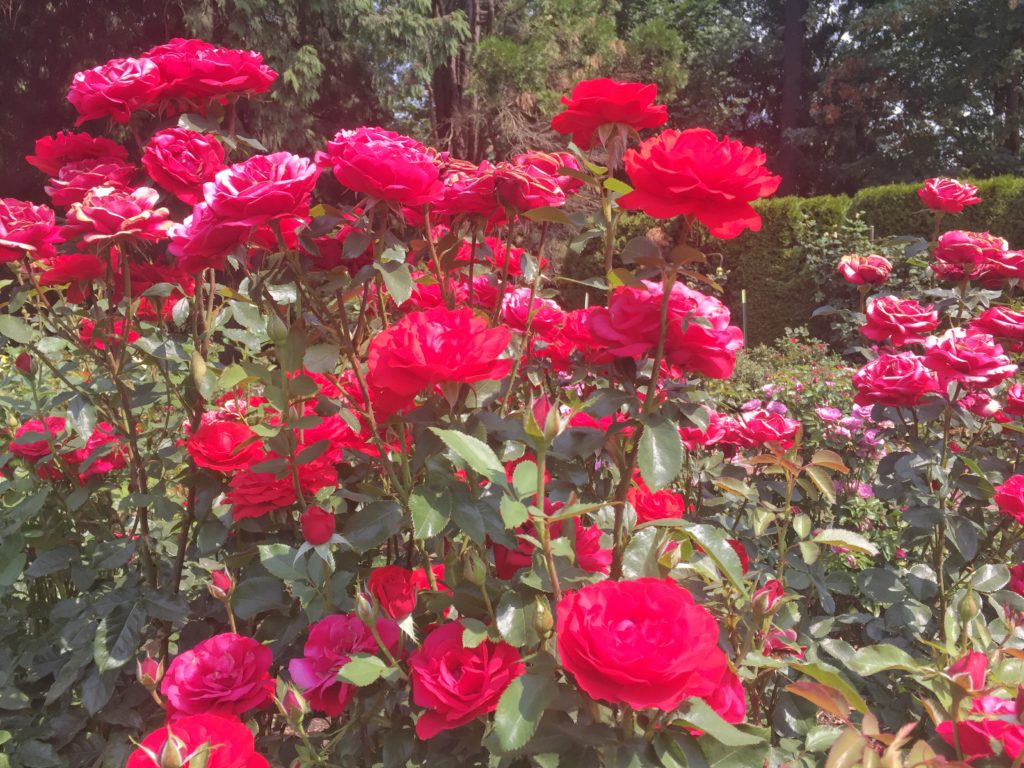 8.) Visiting the International Rose Garden. Portland is called the City of Roses, and I got to see the reasoning in the nickname when we visited the International Rose Test Garden.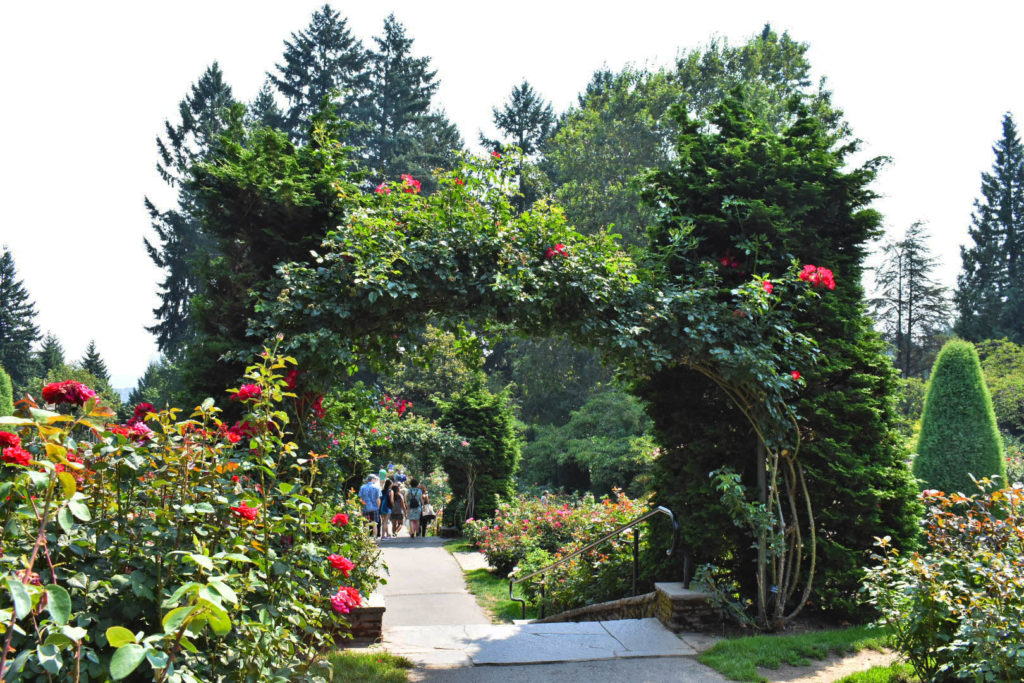 The rose garden is a lovely place to meander around on a nice day. I love flowers and taking pictures, and there were a lot of other photographers there shooting the gorgeous rose colors.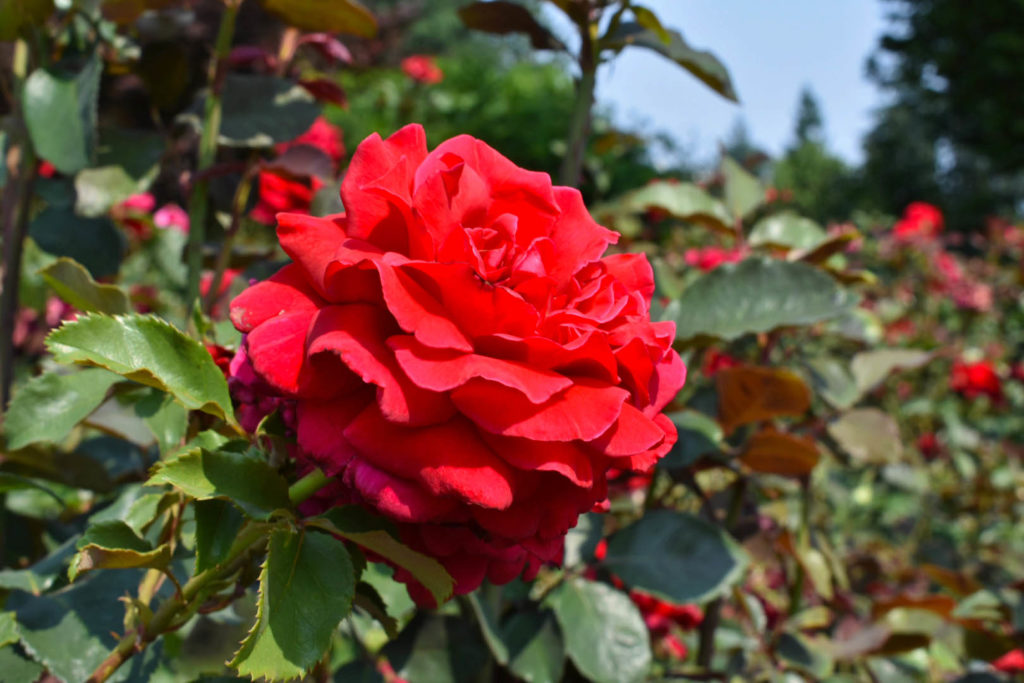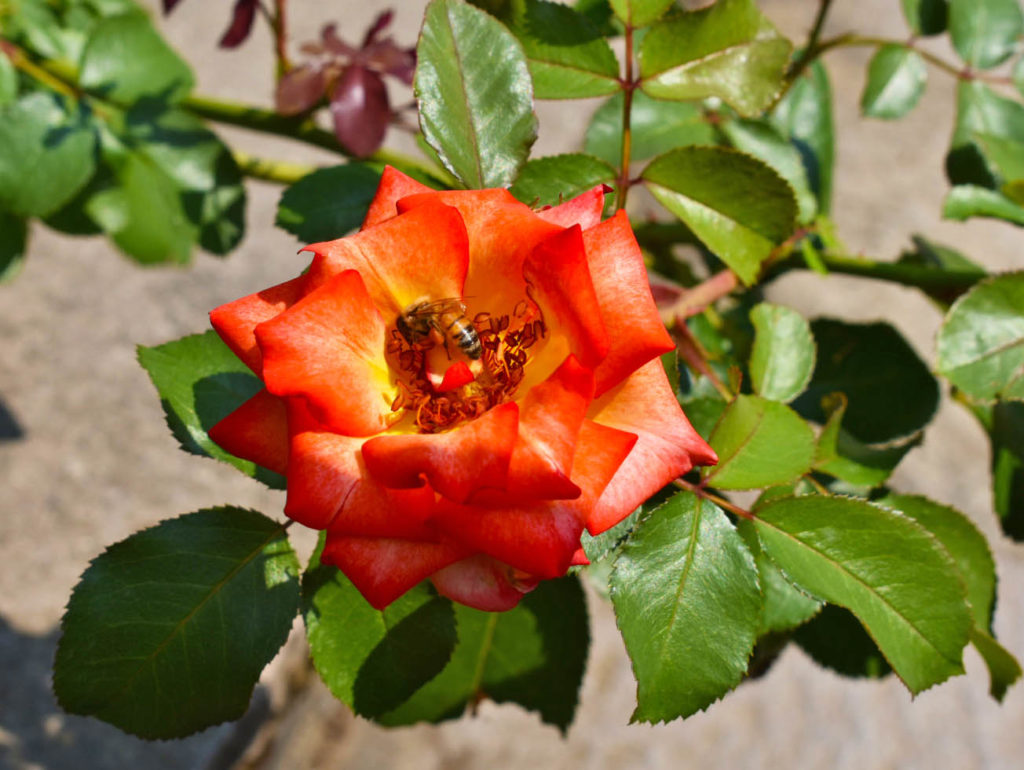 It's also worth walking over from the rose garden to the Oregon Holocaust Memorial. It's a free outdoor memorial that pays homage to the millions of people that were persecuted during the Nazi era.
From the memorial website: "…There is hope that we can encourage future generations to be accepting of all people." My visit there seems especially poignant after the events of the White Nationalist rally in Virginia last weekend.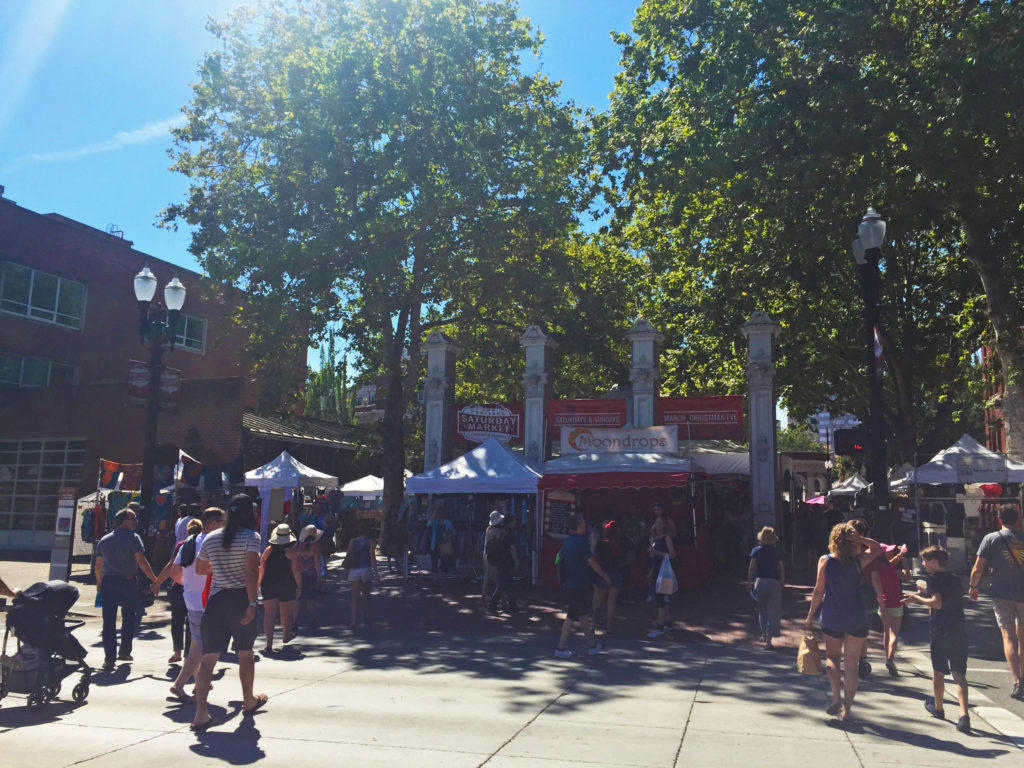 9.) People watching at the Portland Saturday market. As the largest continuously operating outdoor arts & crafts market in the U.S., the Portland Saturday Market is a great place to walk around, shop, listen to the music, grab a bite to eat and relax. It's open every Saturday and Sunday from March through Christmas Eve.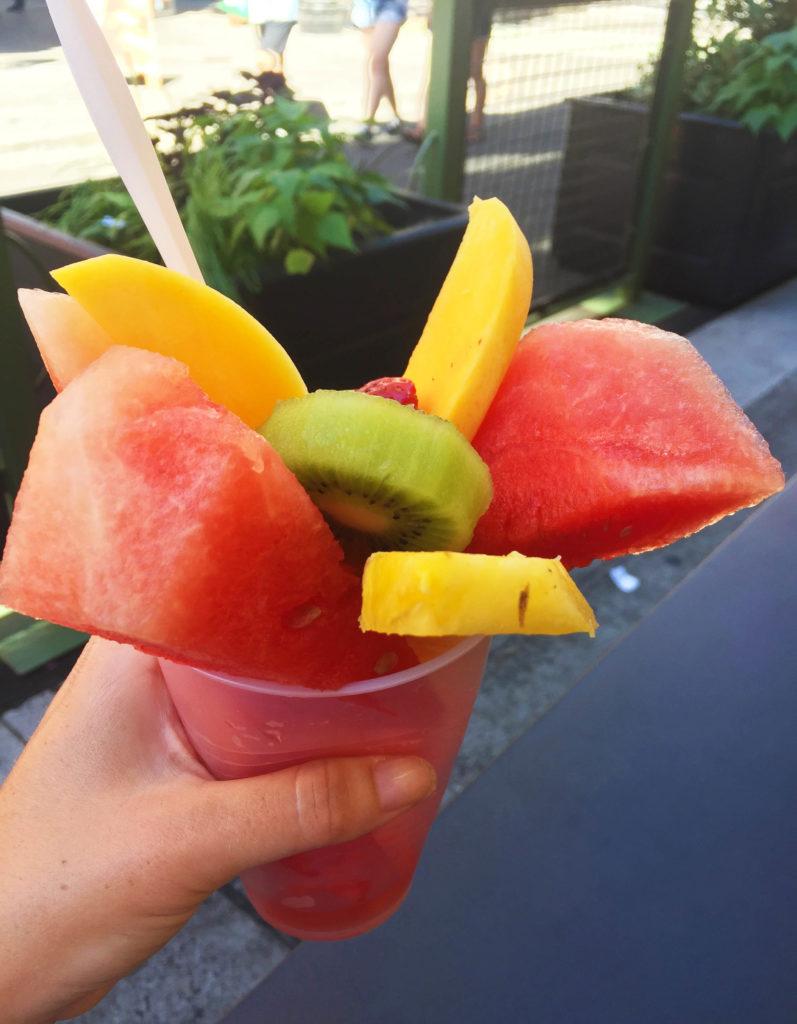 My husband had some MBA work to do during our trip, so we grabbed a table outside by the market to have a drink, while he studied and I people watched for awhile. I nabbed some fresh fruit at the market and sipped on a glass of wine. Portland certainly draws some interesting characters, and it was entertaining people watching!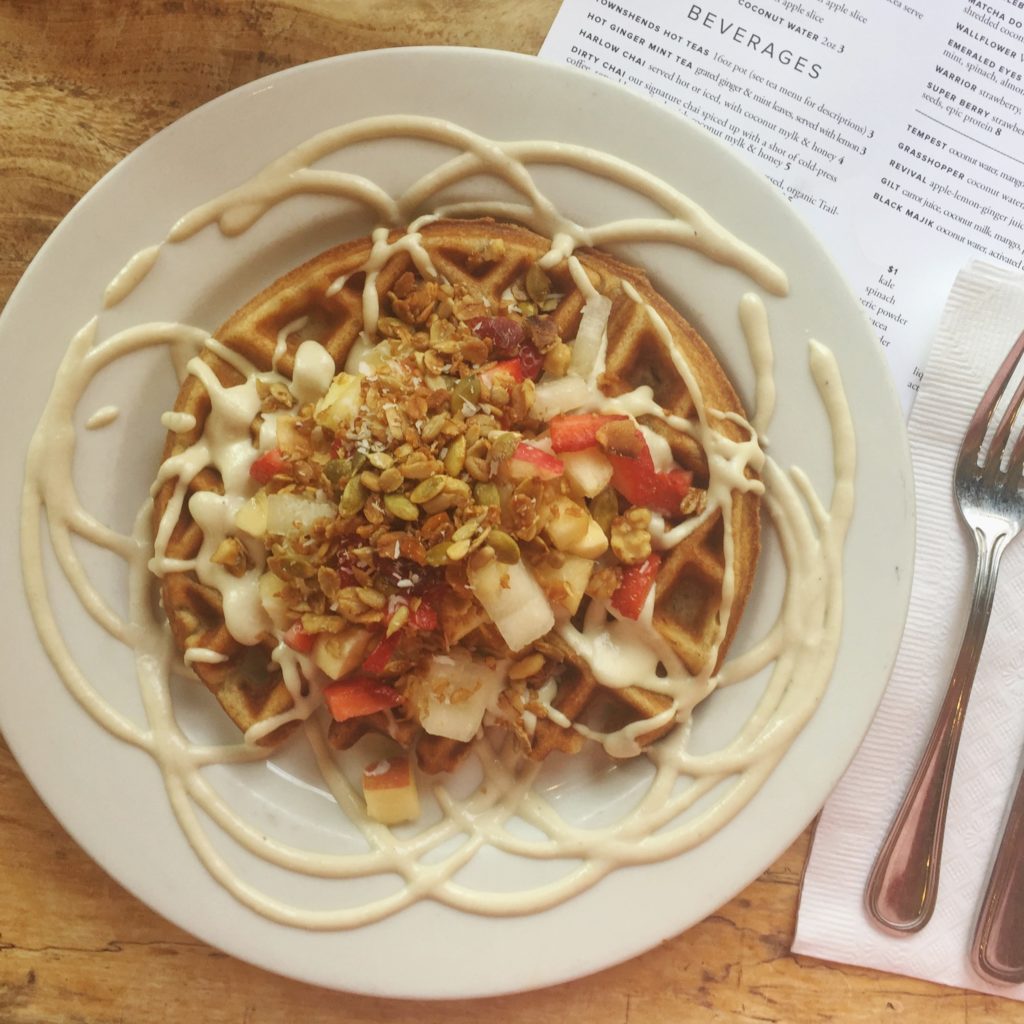 10.) Visiting Harlow & Prasad sister restaurants. Harlow and Prasad are two casual plant-based Portland restaurants that focus on fresh conscious cuisine. I'm lumping these two awesome meals together since they are sister restaurants and I couldn't decide which I liked more! Pictured above is a vanilla chia waffle with fresh fruit and cashew cream that I had for breakfast at Prasad; below is  the 'outlaw scramble' with smokey tempeh, chipotle black bean chili, dark greens, spinach, guacamole, pepitas, scallions, cilantro & jalapeño cashew cheese & rice (hers) and a chipotle chili bowl (his) at Harlow. Both were delicious, healthy & satisfying meals!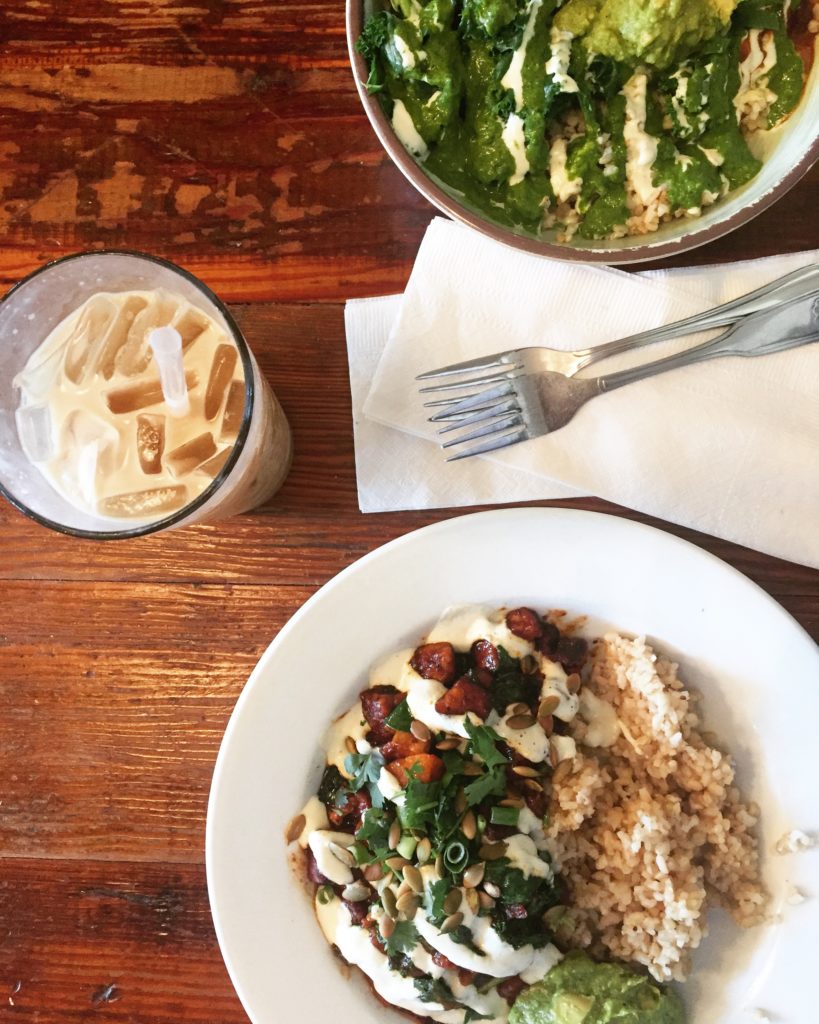 Overall, I had an absolute blast getting to experience Portland, Multnomah Falls, and Willamette Valley wine country. It was a great way to ring in a new decade of life! I hope one day to get back to Oregon to explore more of the state.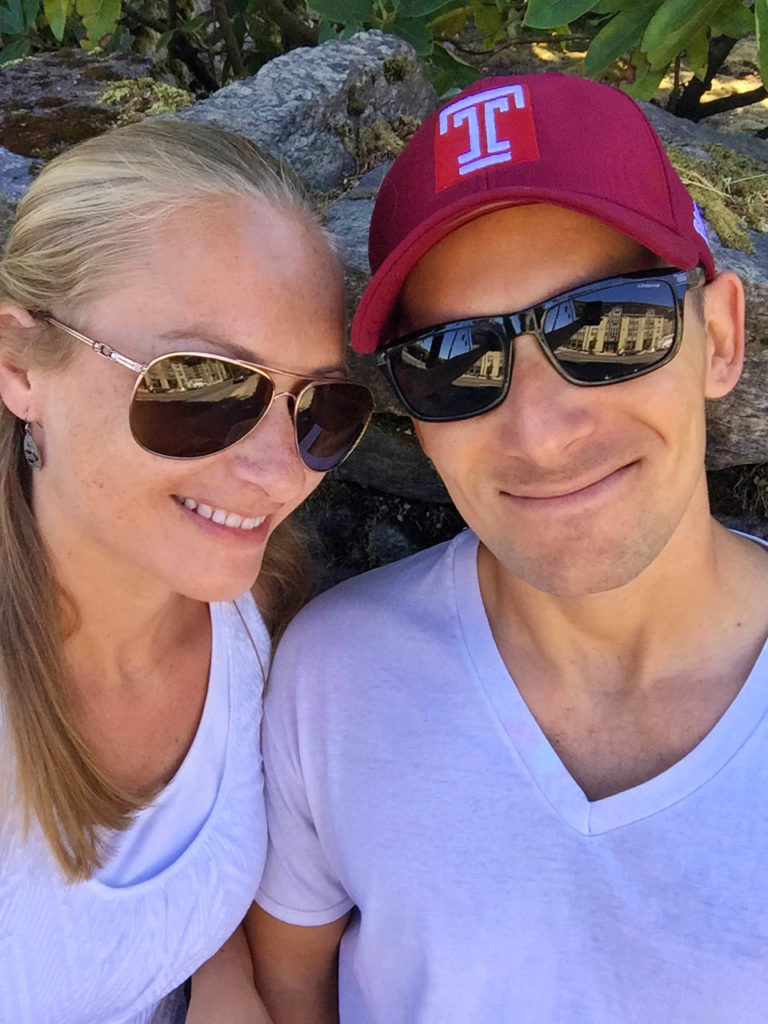 Tell me… Which of these things do think you would enjoy the most? Have you ever spent time in Portland?