"Genetics may load the gun, but environment pulls the trigger." – Dr. Pam Peeke
As a nutrition nut, health coach, and food lover, I have always been fascinated with research on anything health & wellness related. When I attended Blogfest at the wellness & fitness conference IDEA World a few weeks ago in Vegas, after the Blogfest festivities concluded, I had some time to attend a few IDEA World seminars before flying home.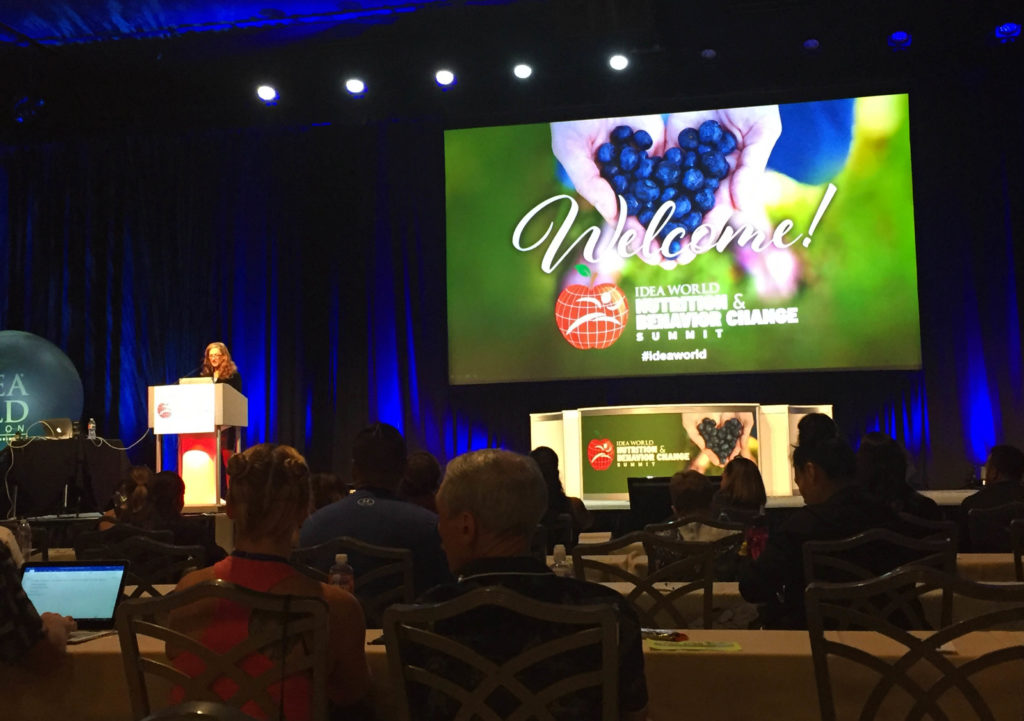 There were so many interesting discussions to choose from, but I absolutely loved the ones I decided to participate in. I want to share my take-aways from one of those presentations with you today. The topic at hand? The science behind epigenetics – how you can change your DNA behaviors. 
The IDEA World talk was led by Pam Peeke – a physician, scientist, expert and thought leader in the fields of integrative and preventive medicine. She was an awesome speaker, and I jotted down notes like crazy as she spoke.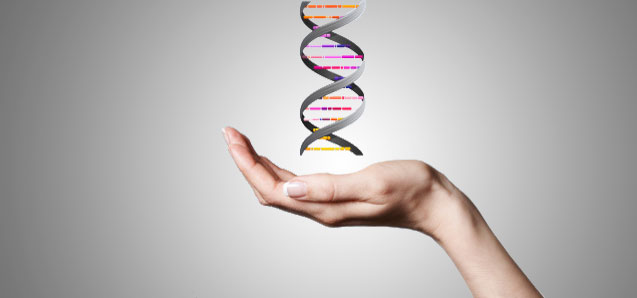 Food addiction is a very real issue. If you think that people simply enjoy eating too many unhealthy foods and can easily stop if they want to, some of these points about the power of food addiction might help you to realize why it can be really challenging for people to cut out the junk:
Food addiction affects the brain in similar ways as it does for cocaine addicts. Research has shown that dopamine receptors are decreased in the same manner for obese people as they are for cocaine addicts. Brain scans in recovered food addicts also shown that their dopamine receptors return back to normal after recovery.
Addiction connects reward and motivation, while overcoming the prefrontal cortex's inhibitory control.
The average American consumers 80 POUNDS of sugar a year.
Studies on rodents have found that Oreos were just as addictive – if not more so – than drugs.
Research conducted on obese rodents has also shown that you can effectively "turn off" a gene given the right environment. In the Agouti Gene experiments, pregnant rodents that had "fat genes" were given lots of greens and folate-rich foods, and researchers found that this healthy change in diet resulted in their offspring having the obesity genes essentially switched off at birth. The parents' nutrition completely changed their offspring's genetic starting point in life.
So why was this research important? It birthed the concept of epigenetics and helped scientists understand more about a lifestyle/gene connection.
What has been found is that essentially, your diet can change your genetics. Every thought, mouthful, and movement changes your DNA expressions and the messages that are being sent to your body. 
This is incredibly significant! It means that our DNA is not our destiny. It means that we have the power to activate a "dimmer switch" when it comes to certain genes that run in our family – such a breast cancer, obesity and heart disease. While we can't just eliminate certain genes, we now know that we can dampen or silence them.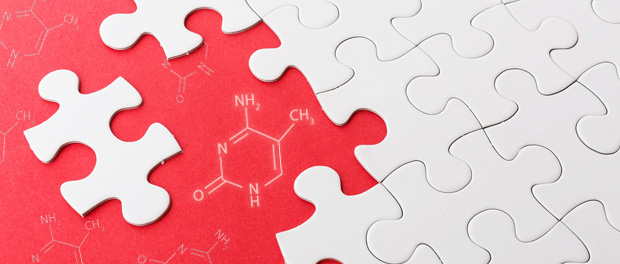 Another interesting point is that it's not just diet that can alter our genetic expressions, it's also environment. Findings show that when people have a deep sense of purpose, are of service, and are giving to others, it's also been shown to change their DNA expressions as well.
What's also really neat is that these changes in gene expression are then inheritable by the next generation. What we do today affects our kids and grandchildren. We are passing the results of our lifestyle choices on to our children. I find the whole concept really empowering: The healthy choices that I make day in and day out are shaping/will continue to shape my DNA behavior, and will be passed down whenever I become a mom. How cool is that?
If you're interested in hearing more, check out this TEDx talk from Dr. Peeke:
And here are a few related book recommendations:
The Hunger Fix by Pam Peeke
Super Genes by Deepak Chopra & Rudolph E. Tanzi
Tell me… Are you familiar with epigenetics or is this a new concept to you? Share any thoughts!