Hello friends!
Long time no talk. I'm back in California after a trip to Vegas last week to attend IDEA World Convention – the place to be for all things fitness! This was my fourth year attending IDEA World, and each time it has been such an inspiring place to be.
This year I also attended a wonderful conference within the IDEA World Convention, called Blogfest.  It's hosted by my friends over at Fit Approach, who I've enjoyed partnering with over the years for fun blogger collaborations, Instagram challenges and more. Blogfest brings together health & wellness bloggers from all over the country, and it's a lot of fun!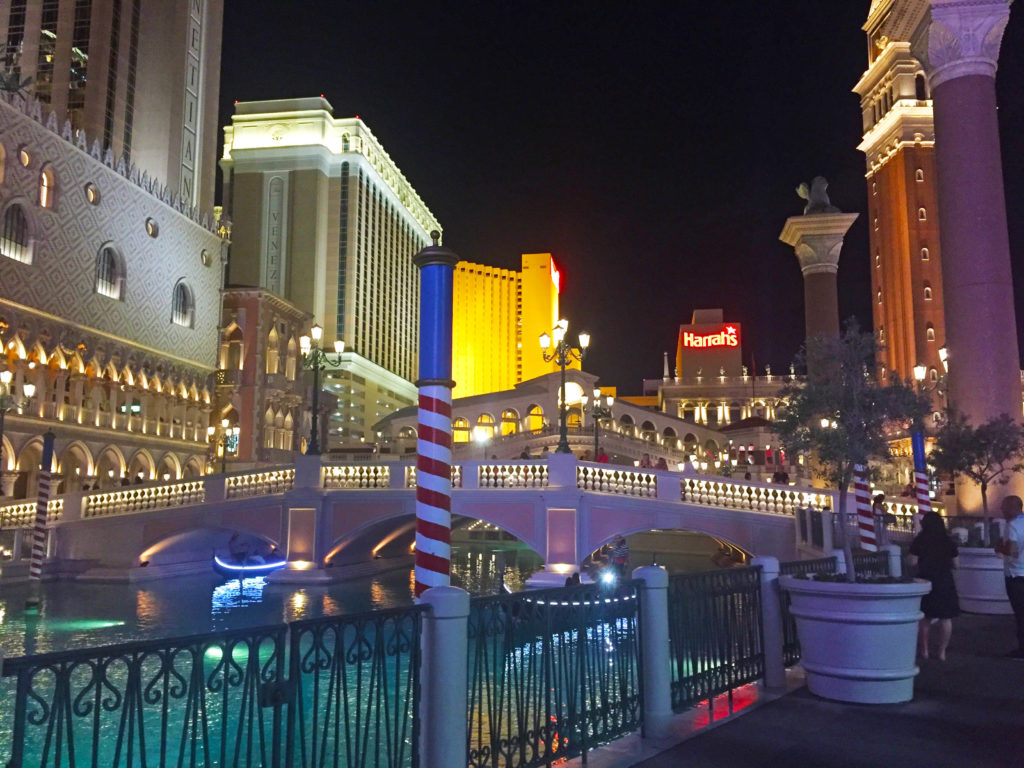 Not only does Blogfest and IDEA World offer the chance to learn in the sessions and try new workouts, it also gives me the opportunity to connect with like-minded brands and be around other wellness pros that are so passionate about what they do. I got to meet bloggers that I've been following for years, connect with bloggers I wasn't familiar with before, talk to brands whose products I buy all the time, and find out more about brands that I'm not as familiar with.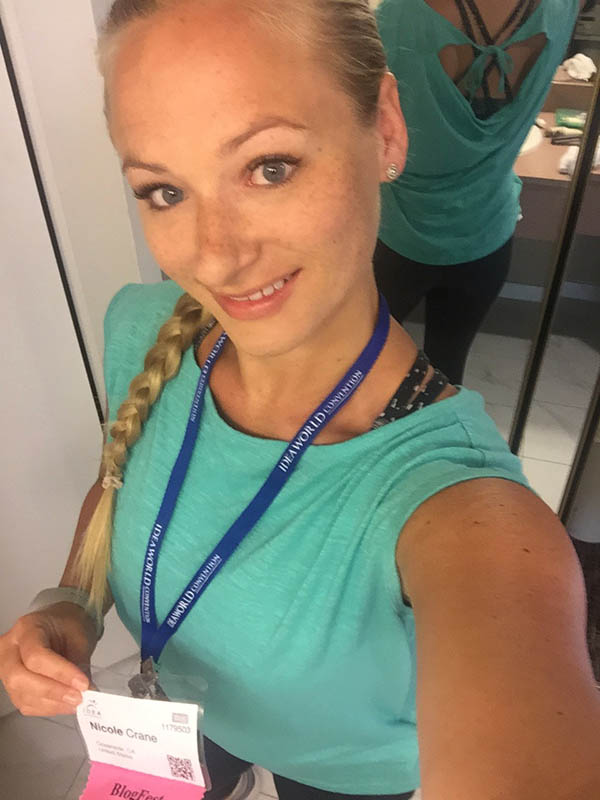 Between listening to the motivational speakers and getting the chance to have engaging 1:1 conversations, I left feeling so inspired with a full heart. From a seminar about how we can quite literally change how our DNA behaves with our lifestyle, to a class on the benefits of Myofascial Release Therapy, there's so much that I want to share with you guys from IDEA.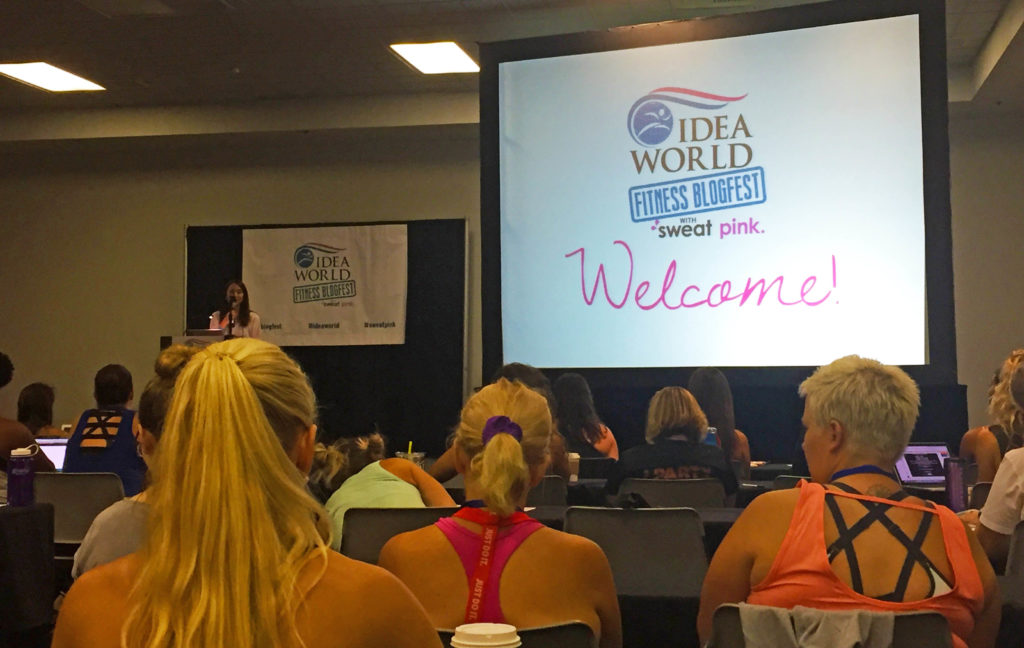 Today I'm focusing on an overall Blogfest recap, and I will be sharing some of the specific topics that I learned more about at IDEA World + Blogfest over the next couple of weeks within a few different posts.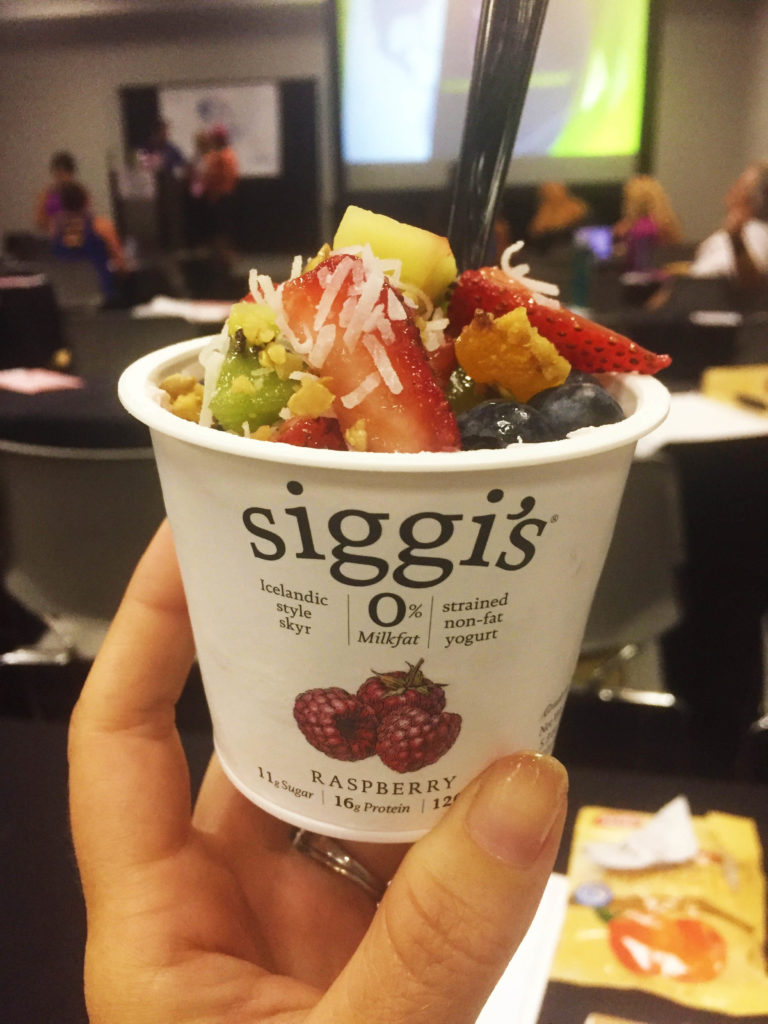 Blogfest focuses on tools that are beneficial to, you guessed it, bloggers. There were sessions that focused on SEO elements, repurposing old content, guest blogging, and developing relationships with brands. Throughout Blogfest, we were well fed by the event sponsors, including Siggi's, California Figs, California Almonds and General Mills.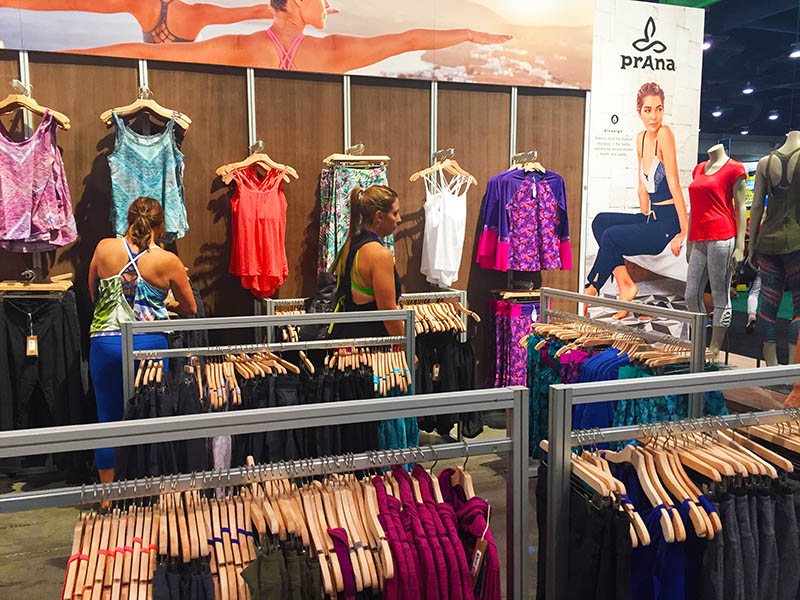 Besides healthy food, fitness equipment and exercise brands, there were some great activewear brands exhibiting at IDEA World. I had the chance to have prAna style me throughout the show, so each day I got to wear cute prAna gear.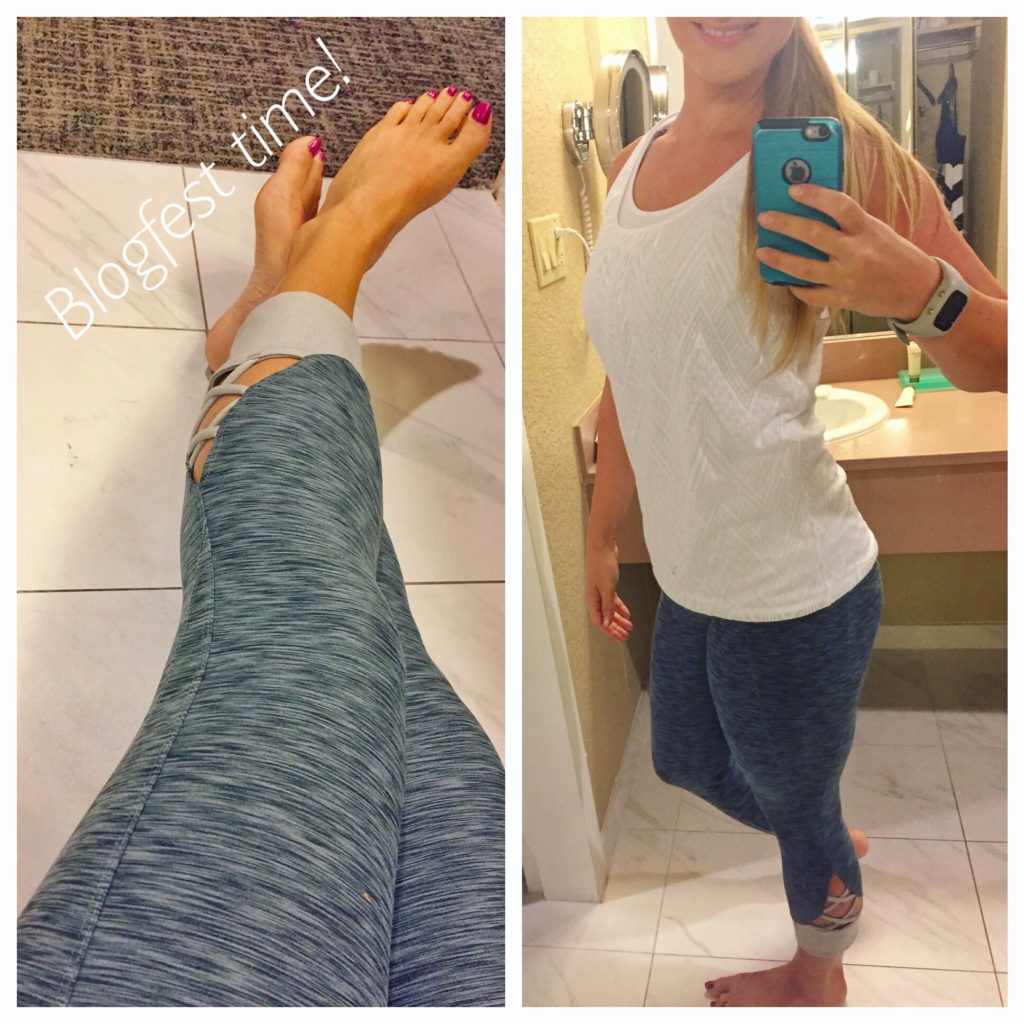 My favorite piece of prAna clothing was the above pictured Josette Capri. So soft, comfy & cute! I'll definitely be wearing these often.
And of course, what would a fitness conference be without some sweat sessions? I had the chance to try a few new workouts at Blogfest, and my favorite was STRONG by Zumba.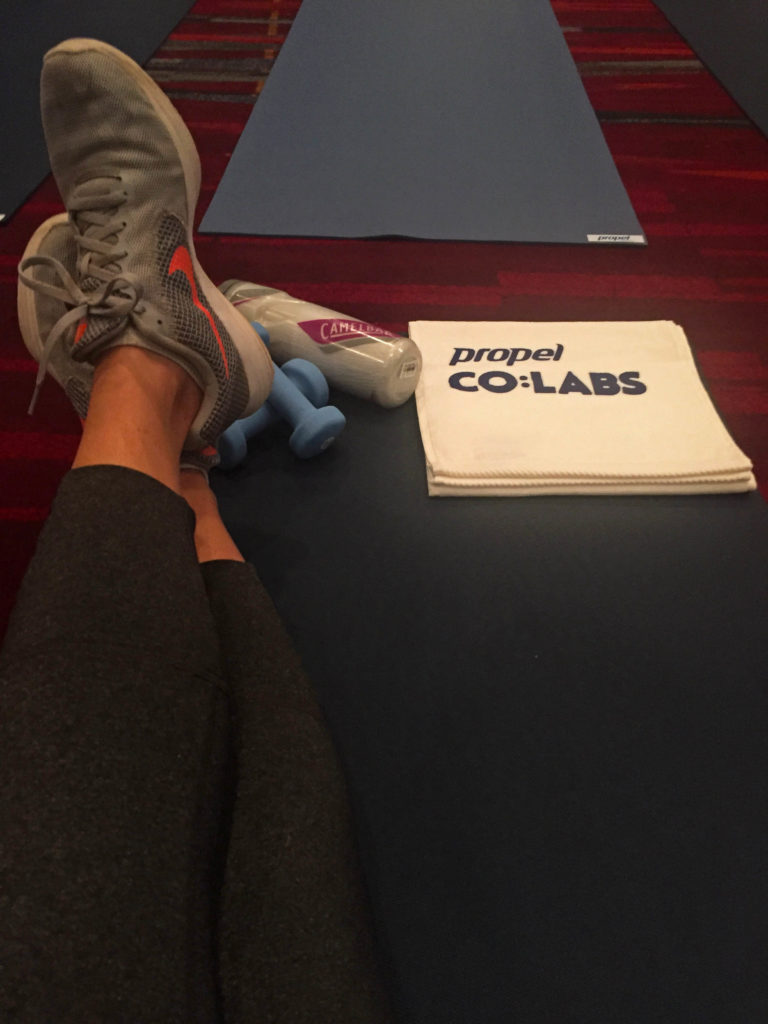 If you're like me, the first thing you thought when you just read that last sentence was, "Ehh, I'm not a big dance workout person."
Me neither! Quite the contrary, the first thing you'll see if you check out their website is a graphic that reads, "No, it's not a dance class." I knew pretty much nothing about the workout and assumed I wouldn't be crazy about it, but I showed up to see what it was all about… and wound up loving it!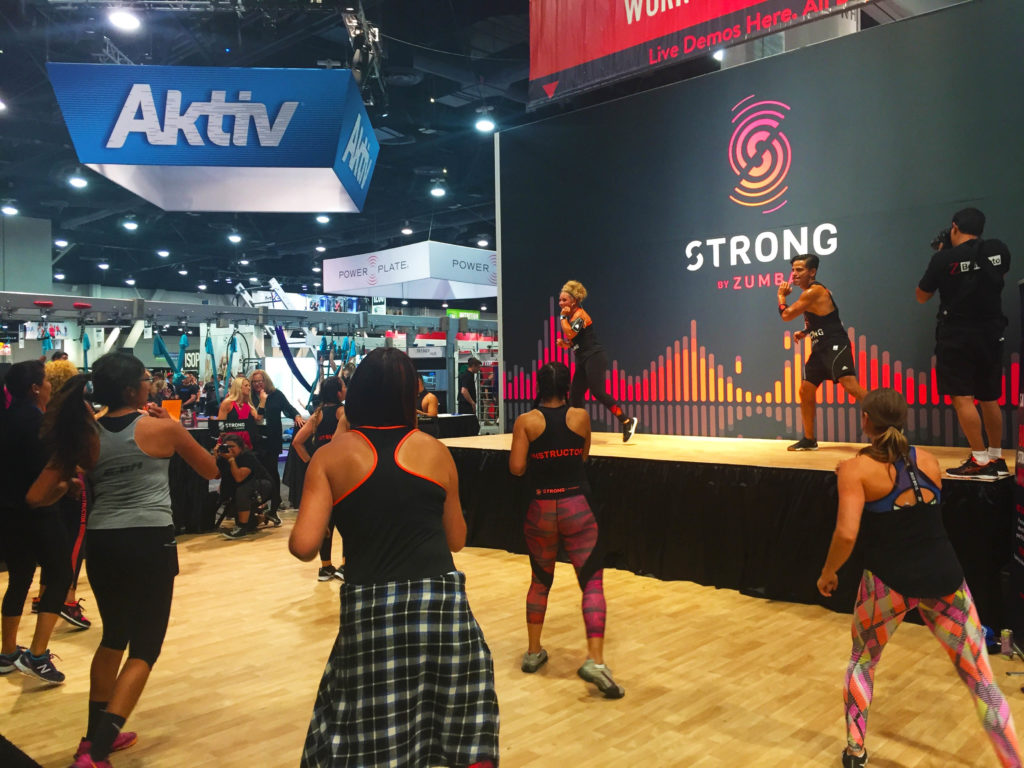 STRONG by Zumba is an interval training workout that uses what they call "synced music motivation." In the class, they explained how STRONG by Zumba reverse engineers the songs to match every move that's done in the class. Basically, it's like a new-age Tae Bo workout (which I have always loved!) in an interval routine, using really fun music that sets the pace of your movements.
STRONG by Zumba was totally my kind of workout, and I really enjoyed it! Check out the video below to see what the workout is like.
Overall, I had a blast at Blogfest! The event was a reminder of why I love blogging and working in health & wellness so much. I met some great people and took home valuable information to implement moving forward.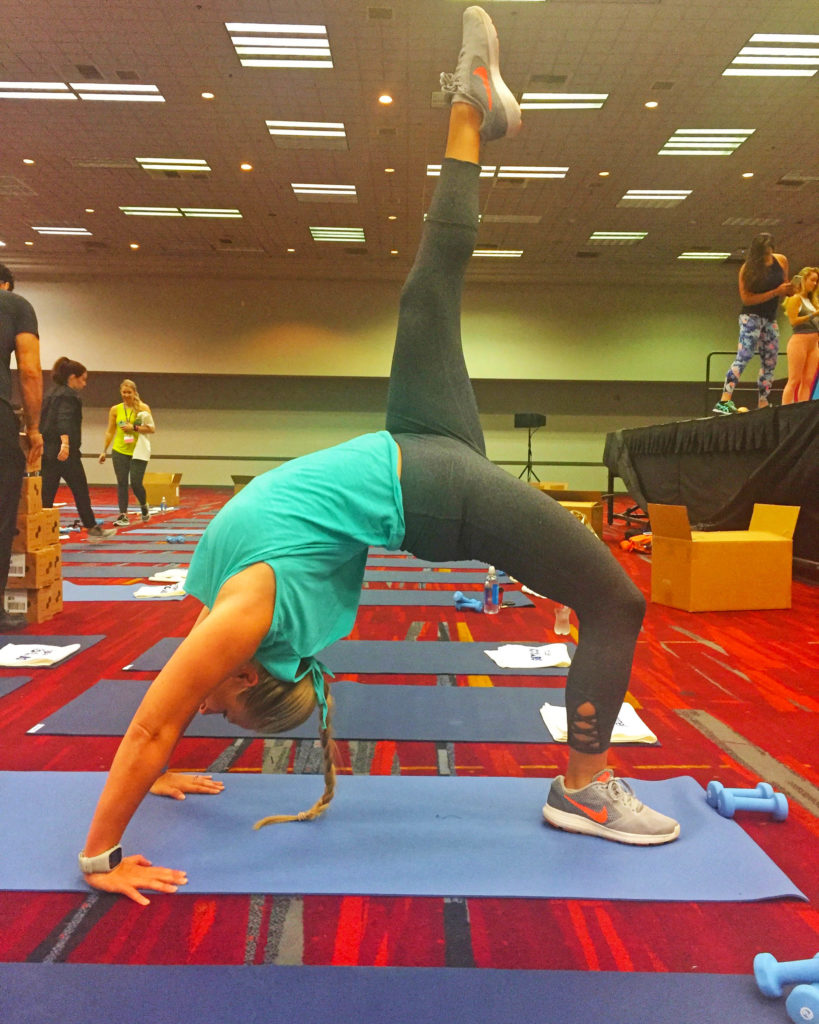 Tell me… What was the last networking event you went to? Have you ever tried STRONG by Zumba?