Hi friends! How's your week going?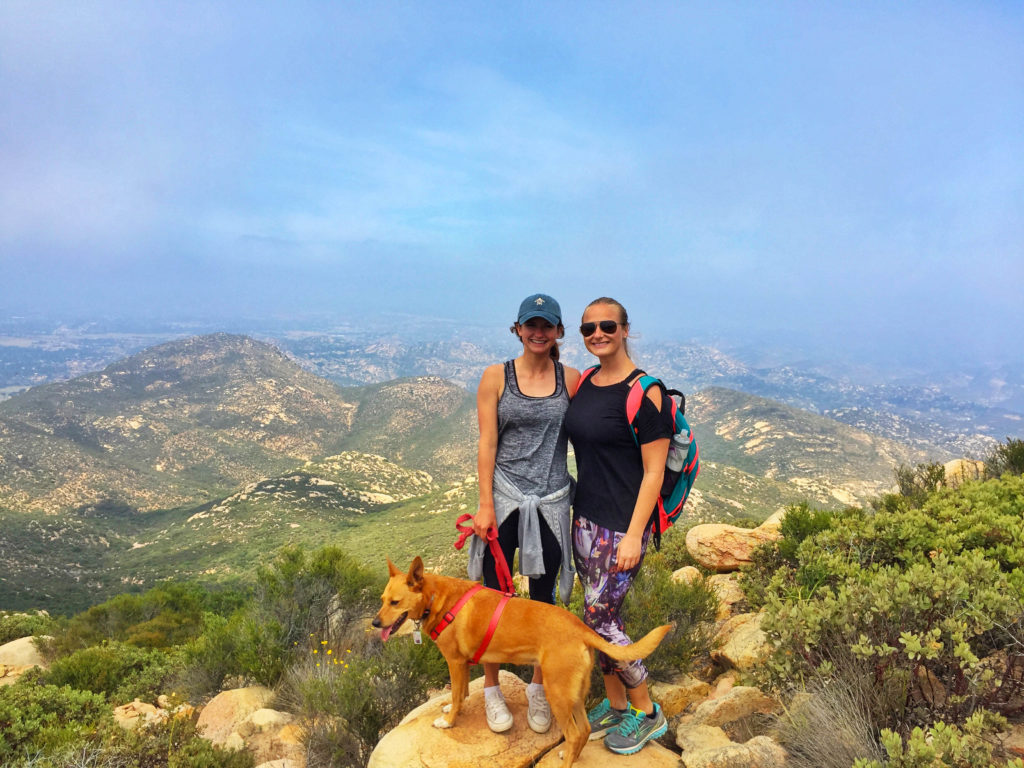 I've been having fun hanging out with my cousin Noelle and her boyfriend, who are in town from the San Francisco area. It's kind of funny how Noelle and I grew up in Jersey together, and now we are both Californians! I've been having fun playing host taking them to do some fun activities around San Diego, including a hike up Iron Mountain yesterday.
And speaking of doing fun touristy things, today I want to talk about a very touristy area of California: Los Angeles.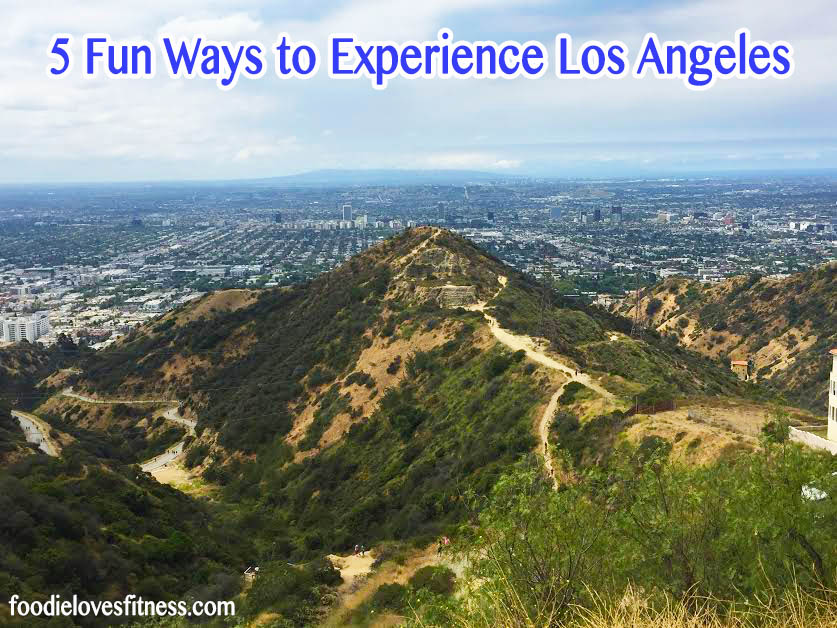 Admittedly, LA has, at times, underwhelmed me. It's a city that is hyped up so much, I imagine that there are a lot of people out there that have felt this way. Another cousin of mine, Michelle, was living there when I first moved to California, and in visiting her, I've spent some time in the LA area.
Most often, I've driven to LA just to pass through it during road trips to other areas of Cali. But I just made a trip up to La La Land a few weekends ago with my hubby. We were heading up that way primarily for the Eat Drink Vegan festival at Rose Bowl, and decided to make a whole day out of it.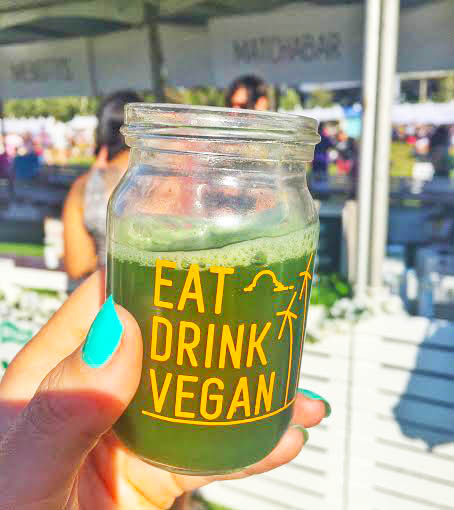 Without any traffic, LA is a 90-minute drive from my house in northern San Diego County – which really means it most often will take 2 1/2-3 hours to get there. The traffic in Los Angeles County is one of the downfalls of the area.
Michelle once told me that she often leaves 3x the amount of time it takes to get to a place without traffic, so for something that is a 20-minute drive, she'll leave an hour in case she gets stuck in bumper to bumper action on the highway. San Diego has its fair share of traffic, no doubt, but LA traffic is something I always dread when I'm driving to or through it!
Although LA is far from my favorite area of California, over the years I've done some things in the area that are worth their touristy hype. Today I thought I'd share a few of them.
Admittedly, I haven't done too much scoping out of the food scene in LA. I think that the LA food scene offers something for everyone and there's a lot to explore in that area, but this post focuses on activities more than food. Let's get to it!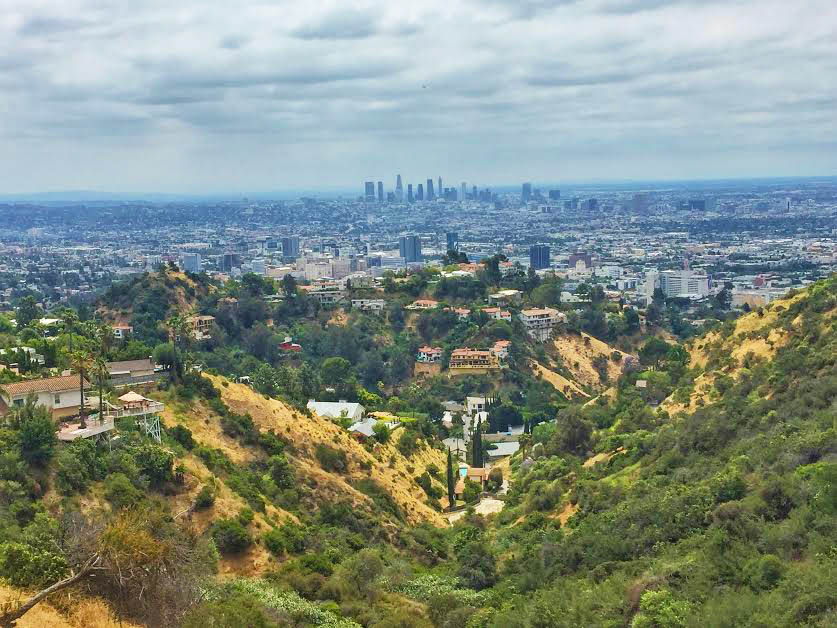 1.) Hike Runyon Canyon. I just visited Runyon Canyon for the first time during my last LA visit, and I totally understand why it's a popular spot. You get sweeping views of the city from the start! It's also a nice way to check out some gorgeous LA homes, see the Hollywood sign from afar, and drive on the scenic street of Mulholland Drive.
There are a few routes you can do at Runyon Canyon. Dogs are allowed here, so it's a popular spot for dog owners to come with their pets for some exercise. The trails aren't all that extreme (the bottom route is paved) and it's not far from the city, so it's a nice place to come if you're visiting and want to spend a few hours out in nature without being totally tired out from the hike.
Note: Be prepared for it to be busy. If you're looking for a quiet hike deep in nature, this isn't it. And parking is a total bitch! 
2.) Head to a major sporting event. From the NHL's Kings team and MLB's Dodgers to the NBA's Lakers, LA has its share of pro sporting teams worth catching a game for. Pretty soon the Rams and Chargers will also be playing in LA. I've found that attending a Lakers game is just a really fun way to do as the locals do!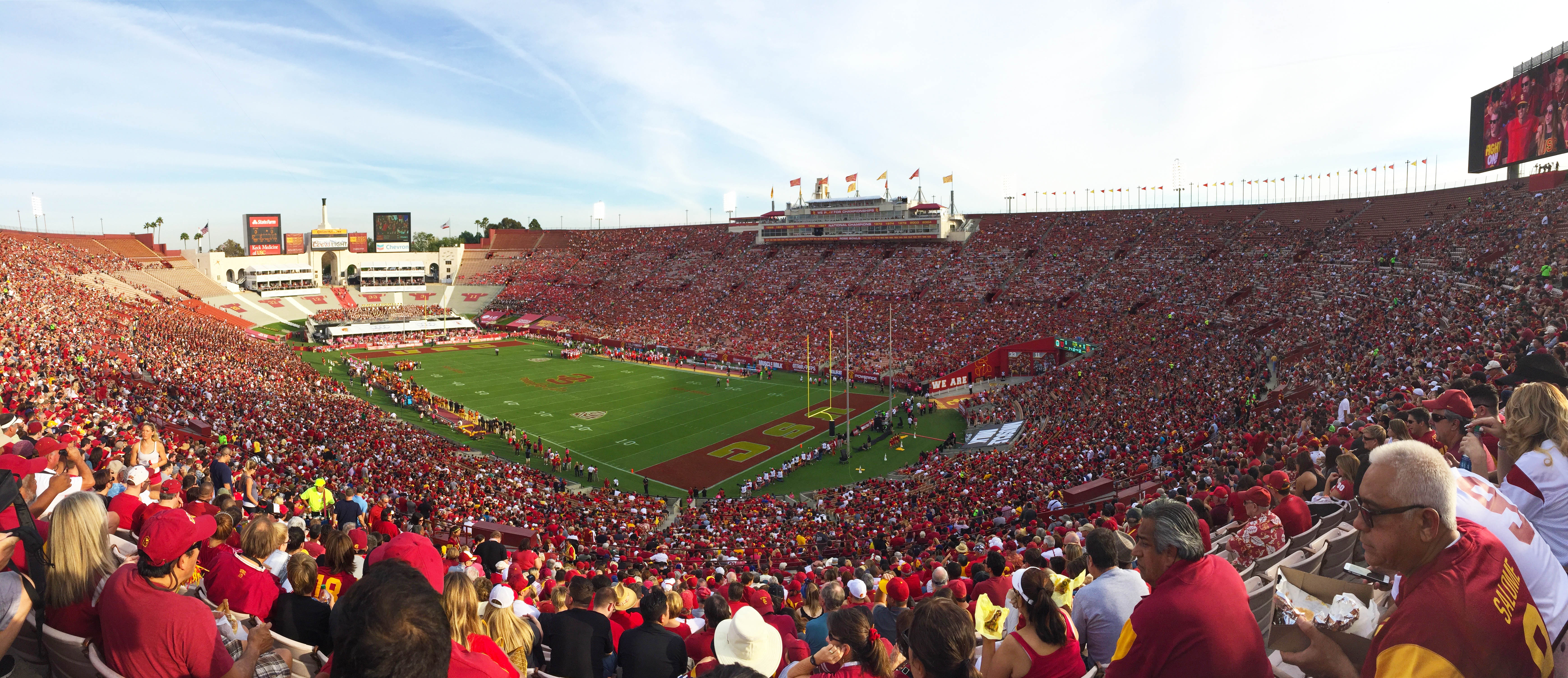 If a pro game is too pricey for your taste, college football is another neat way to see LA sports action. I've loved getting to go to a few USC games.
3.) Gawk at houses in Beverly Hills. If you're like me, ever since you watched The Fresh Prince of Bel-Air as a kid, you've pictured what the mansions in the LA area are like.
My hubby and I finally got a chance to drive around Beverly Hills on our last LA visit, and the homes there did not disappoint. It's not every day that you see $30 million dollar homes! We drove around for awhile and had way too much fun checking out what mansions were for sale on my Zillow app. It's an interesting, free activity in LA… although I'm not sure how much the homeowners appreciate you gawking around their neighborhoods! 😉
4.) Check out Rodeo Drive. If you're big into shopping, you'll be impressed with Rodeo  Drive. With stores from upscale brands like Cartier and Chanel, it embodies the glitz & glam of Hollywood. Everything is big and bold on Rodeo Drive. I'm not really into shopping, but the area is pretty luxurious and makes for very interesting people watching. It's worth walking around at and seeing if you're spending time in LA.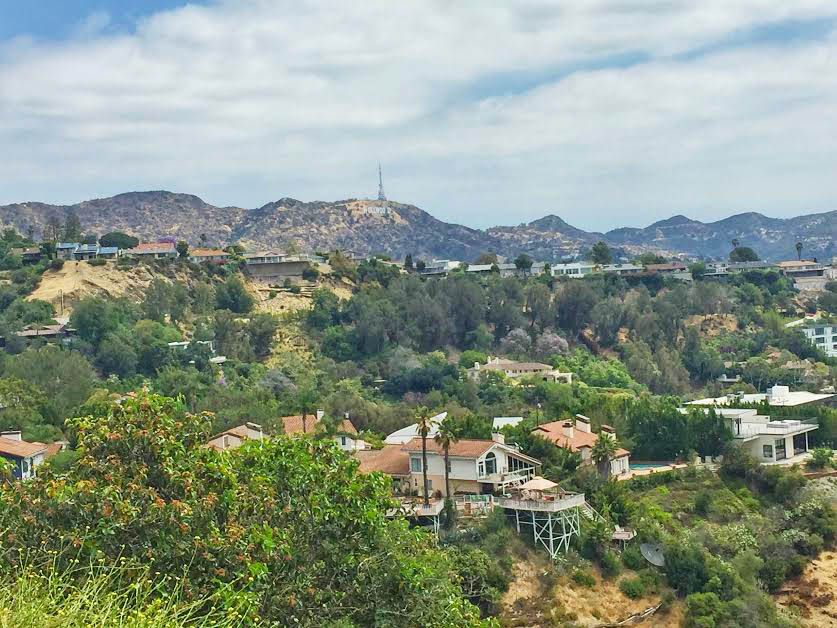 5.) Visit the Hollywood sign. There's no doubt that the Hollywood sign is quintessential LA. After all, the sign – which originally read 'Hollywoodland' – first debuted in 1923, and it's just one of those touristy things that's neat to stop and see on your way to do something else in the city.
As I mentioned, you can get a glimpse of the sign from Runyon Canyon as pictured in the above photo, but if you want to see it up close, one spot to do is Lake Hollywood Park. It's a good spot to bring a picnic and take a few selfies in front of the sign.
Tell me… Thoughts about La La Land? If you've been to LA, which of these activities have you done? What would you add to this list?