When I first became a vegetarian, I was 10 years old. I was raised in a family of meat eaters (my sister has since become a vegetarian and my mom is mostly one), but I knew from early on that eating animals wasn't for me. I can remember so clearly sitting at my parents' kitchen table for dinner, poking at a pork chop looking at the veiny colors, picturing the pig running around at a farm, and not feeling right about eating him. I was probably 7 at the time.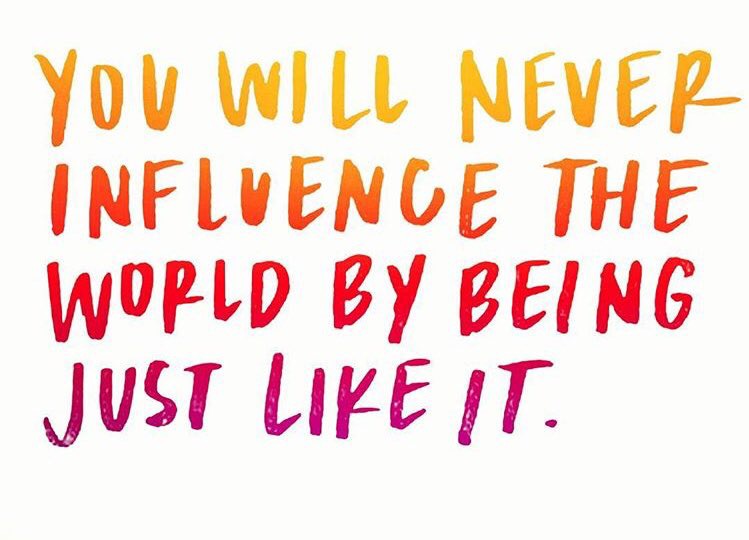 Once I went meat-free, I never went back. But I do remember feeling almost embarrassed if I was at a friends' house or a BBQ and had to tell people that I wouldn't be eating a hamburger. I think I mostly didn't want to draw attention to the fact that I was different, or be a pain in the ass to have over for dinner for that matter. My brothers relentlessly teased me about my diet, and my grandma asked me how I would ever cook for a boyfriend one day (In her defense, as an old Italian lady who cooked for people every chance she got, I think this may have been a real concern of hers!). It felt like everyone else thought it was normal to eat the hamburger, but I just never did.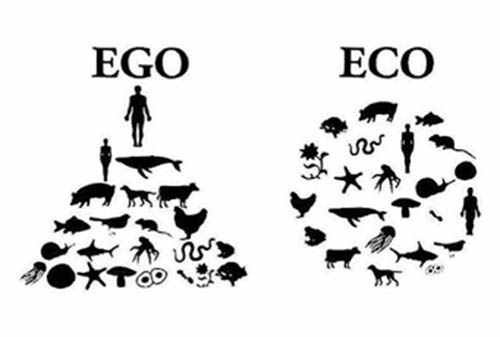 As I got older and learned more and more about factory farming and the environmental and health implications associated with mass producing and consuming meat, my convictions strengthened. Learning about the Blue Zones – the areas of the world where the people are living the longest – and that one commonality was that the people in those communities ate little to no meat made a big impression on me. I saw family members like my grandpa get quadruple bypass heart surgery due to clogged arteries – which is largely caused by too much cholesterol in the diet building up and blocking your arteries – and realized more and more the role that diet can play in living a long, healthy life.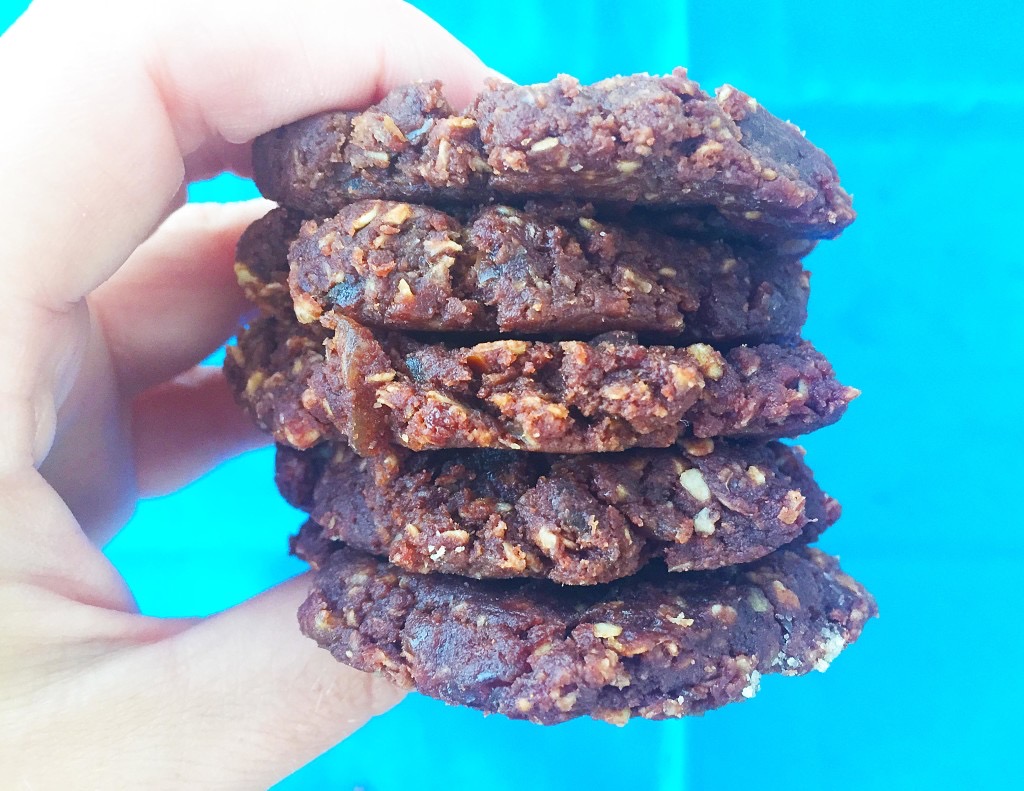 And so, I became confident in my vegetarianism. I also became more conscious of where my meals and ingredients were coming from, and in the last few years, I've reduced my dairy intake a lot and eat vegan most of the time. I realized that I didn't have to justify my plant-based lifestyle to anyone, and if people want to be judgmental about it, that's on them, not me.
I focused my energy into turning my love for meat-free food into a passion, and I began this food blog. I got to meet other vegetarian food bloggers, who I drew inspiration and learned a lot from (still do!). I went to nutrition school and became a certified health coach, where I get to share my healthy living tips and tricks with clients and support them in their health challenges. These days, I also get paid to be a food writer, and sharing recipes is something that lets me be creative and makes me happy. I know in my heart that I'm eating a diet and leading a lifestyle that adheres to my values, and I feel good about that.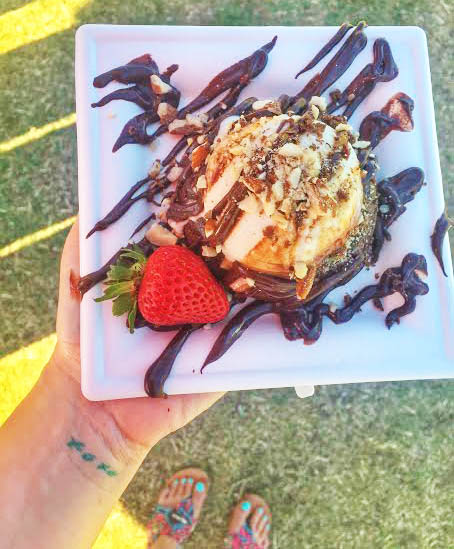 So while my belief in a meatless diet has never wavered, I feel like I've come a long way.
What else has come a long way is the popularity of plant-based eating and the prevalence of veg-friendly eateries. Not only are there more options for vegans and vegetarians at grocery stores and restaurants, veg-friendly events have become more popular in recent years too. It's pretty amazing!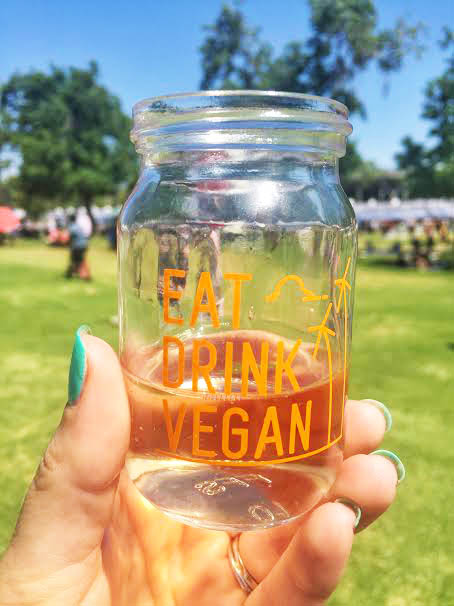 Last weekend marked a first for me: my very first vegan food festival! The event was called Eat Drink Vegan, and it took place at Rose Bowl in Los Angeles.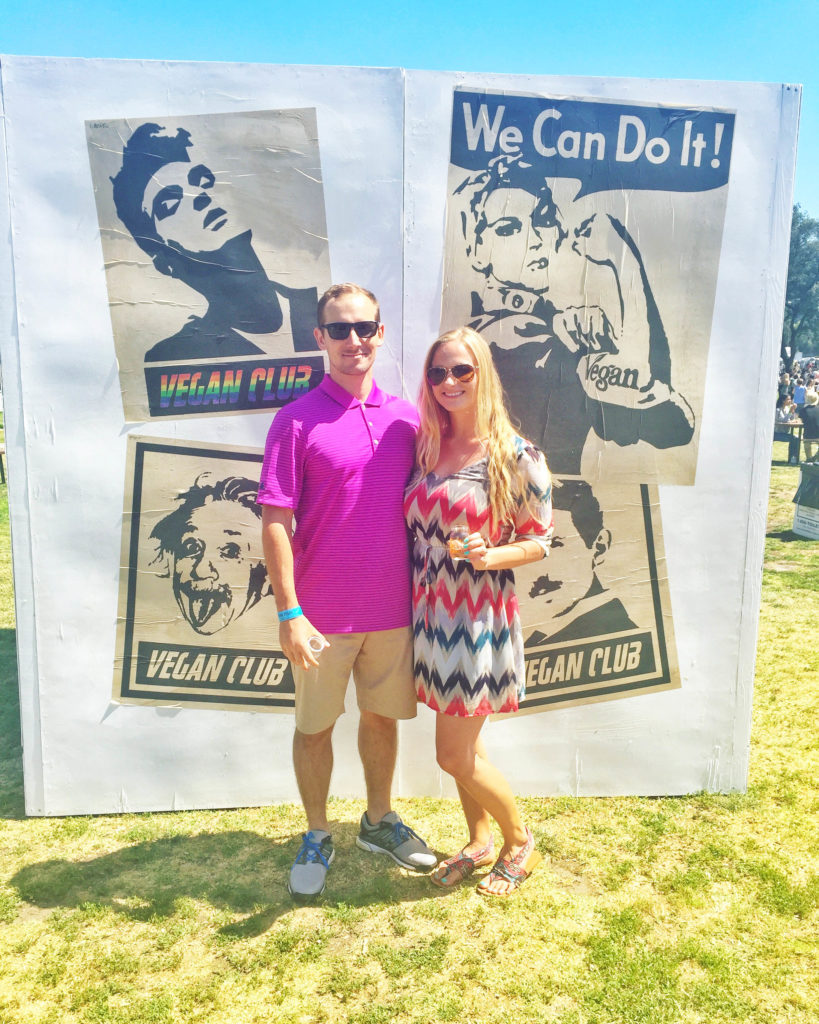 My husband came along for the trip and partook in eating all of the plant-based food and drinking all of the drinks with me. The festival had 250 kinds of beer to taste, so he got to try many different beers, while I stuck more with wine, kombucha, and matcha tea tastings. The festival also had vendors of all kinds of products, including apparel and protein powders.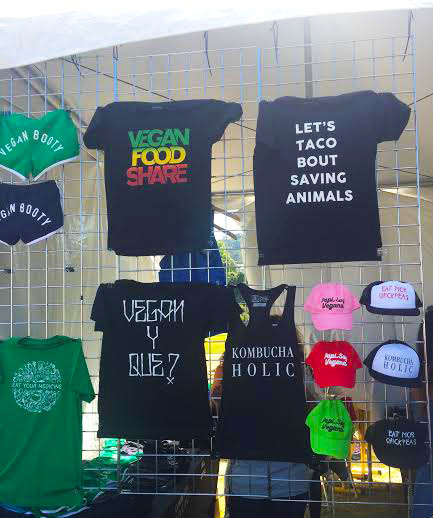 Food-wise, it was overwhelming in the best way possible. As a vegetarian, I've gotten used to there being just a few menu options for me at most restaurants. At Eat Drink Vegan, it was great to know that I could any and every item being offered! From donuts and ice cream to pizza and "chicken" & waffles, there were so many vendors to choose from.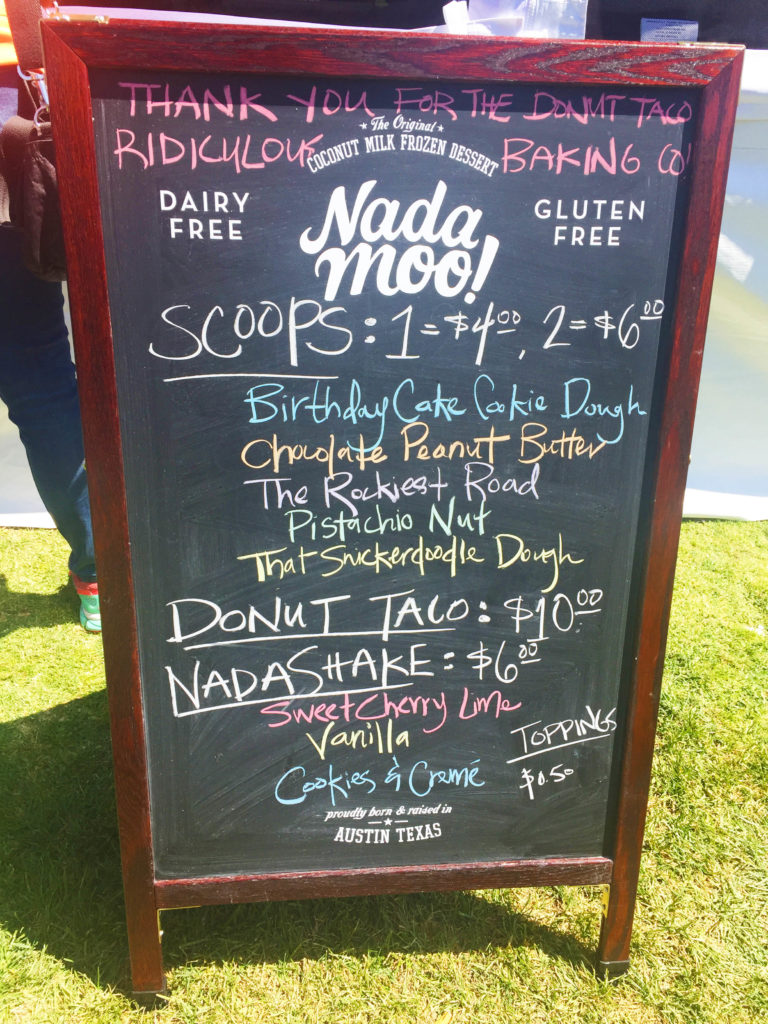 It was pretty inspiring to see so much food in one place that used ZERO dairy and meat. I think that events like this could be real eye-openers for people who are  hesitant and critical of plant-based eating. Hell, even just reducing your meat intake and eating meatless one day a week can make a difference in your health and the environment, so why not be open to the possibilities?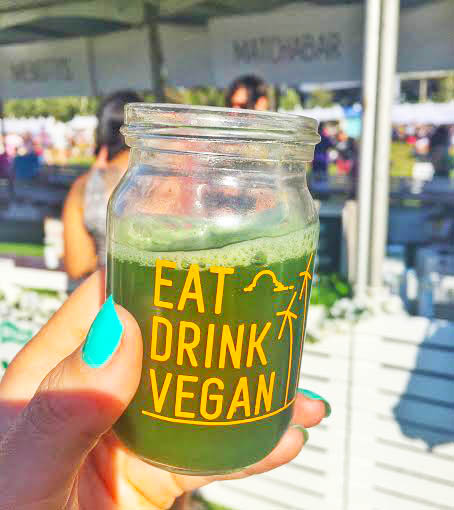 Here's a look at what we ate at the festival: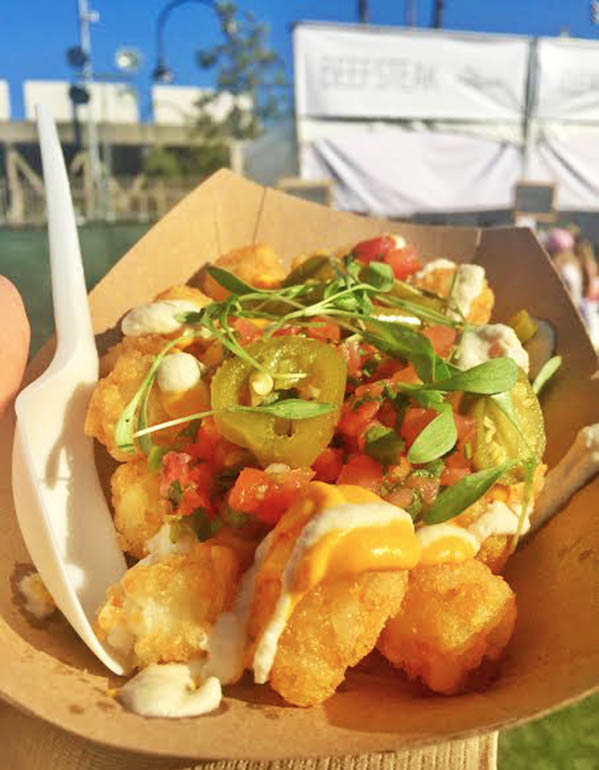 Potachos: tater tots topped with carrot queso, pico de gallo, sunflower sour cream, cilantro & jalapeños via Beefsteak Co.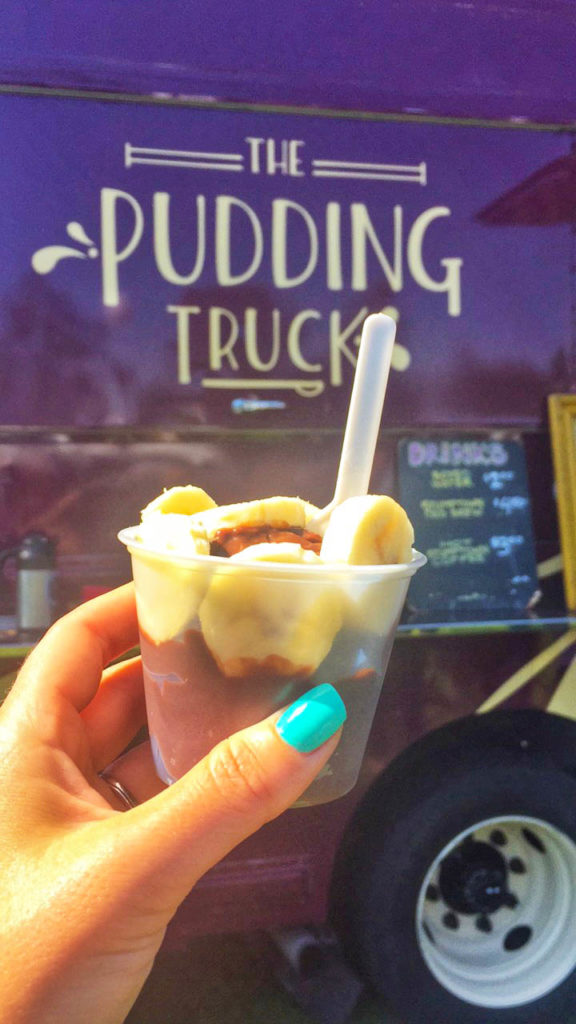 Chocolate hazelnut pudding with banana slices via The Pudding Truck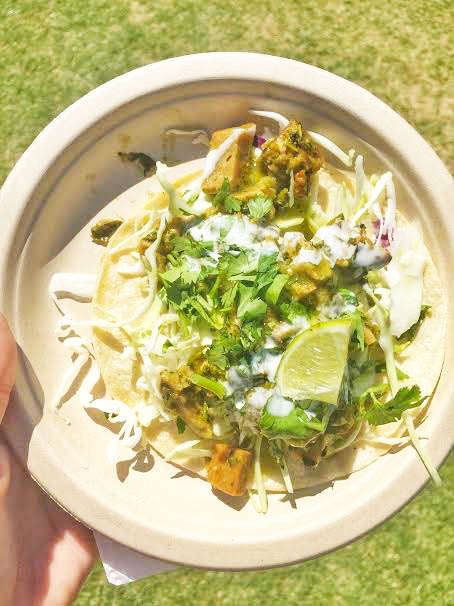 Chile verde tempeh taco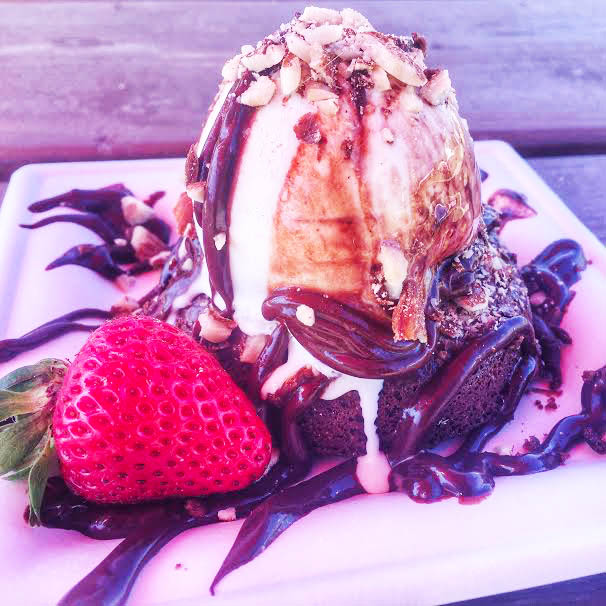 A "bronut" [brownie + donut] topped with coconut milk ice cream & a chocolate drizzle from Charlie's Brownies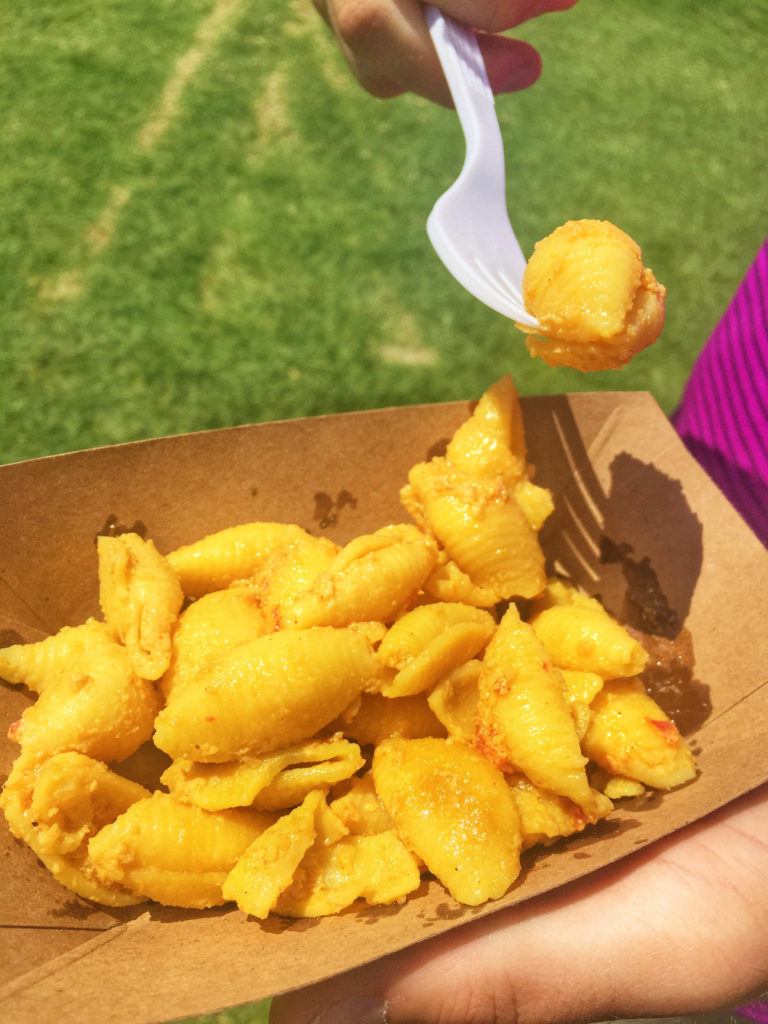 Macaroni & "cheese"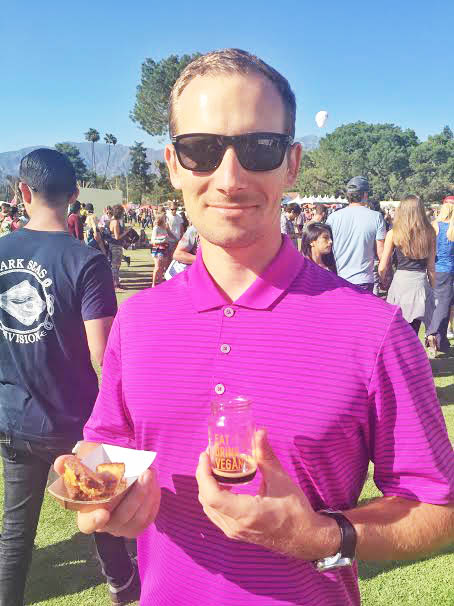 My hubby's favorite eat of the day was buffalo chick'n grilled cheese. We also loved the cashew-based gourmet "cheezy parm" and croutons from a local company called Kelly's Croutons. They're sold at farmers' markets near me, so I will certainly be buying them soon!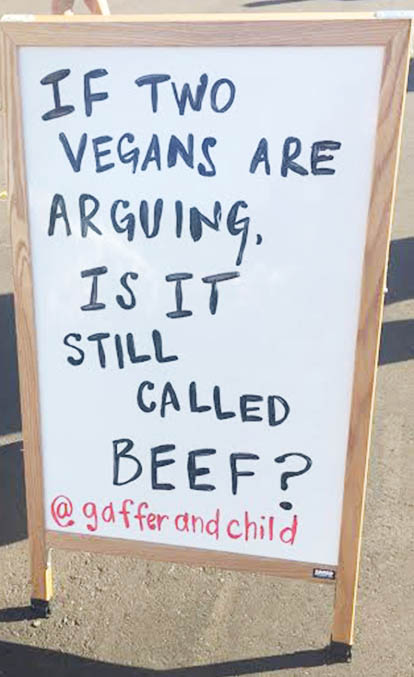 Overall, the festival was all kinds of awesome, and I had so much fun eating and drinking the entire afternoon there. It was great being around so many plant-based eaters and those who are open to eating vegan food like my hubby!
Tell me… Have you ever felt different because of your diet choices? Have you ever been to a food festival, or better yet a vegan food festival?