I like to think of myself as an adventurer. I love exploring new places (I have constant wanderlust!), doing "dare devil" kinds of things, and looking at life as one big adventure.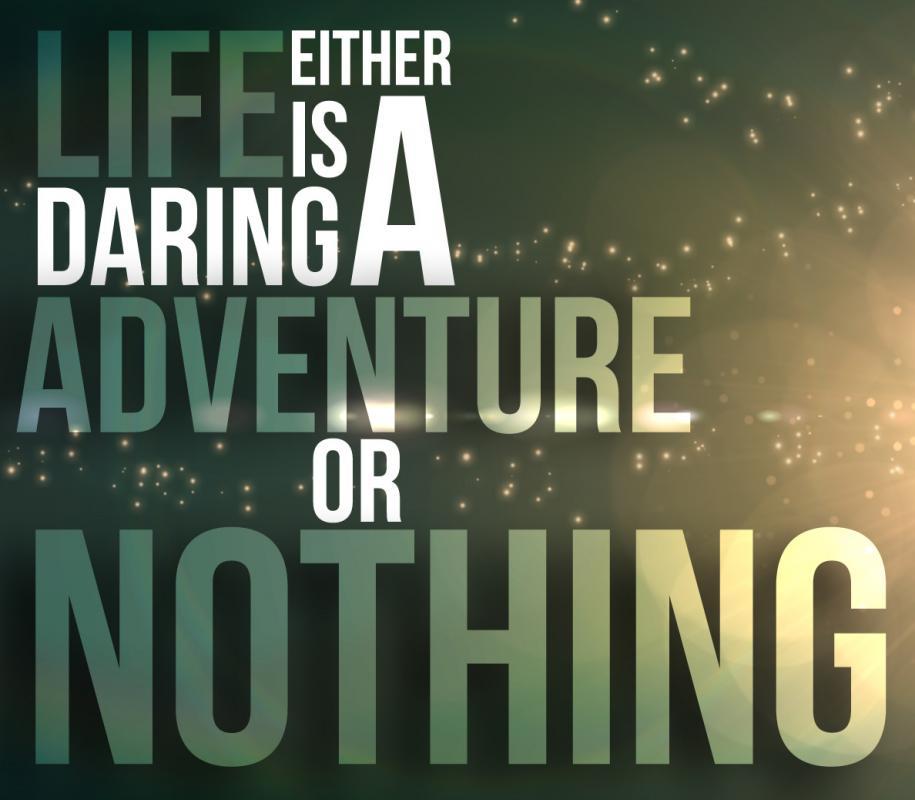 Many come up with lots of reasons as to why they can't travel, move somewhere new, or be more adventurous in general. People have jobs they don't want to lose, family they're afraid to leave, and a pretty fixed vision of what "home" looks like. There's no doubt that taking risks is scary, and there's comfort in the familiar. 
I've also noticed that people like to look at this kind of stuff in a "lucky you" kind of way – as in, it's great that I have the ability to do it, but it's not possible for them.
"You're traveling to XYZ? Do it now while you're young!"
"You're thinking of moving to XYZ? You're lucky that you CAN do that if you want to."
But I believe that everyone can be an adventurer if they choose to be – no matter if they're 20 or 60, married or single, a parent or childless. Sure, it may change what kinds of adventures we're talking about and how they can be done, but that doesn't make it impossible.
I remember when I was hiking Three Sisters Waterfalls and came across a family of four doing the hike – which is not easy by yourself, let alone with kiddos. The husband had a toddler strapped to his back, and the mom was helping her little girl down an incline on the trail. I said something to them about how I was impressed that they were doing the hike with their kids, and the mom replied, "We loved getting outside and doing things before we had kids, why stop after we had them? I'd lose my mind if we just sat at home all day long!"
Touché. I want to be like that mom one day! 
To be an adventure seeker, you don't have to have the money and time to travel, or ability to move somewhere completely new. You can find the adventure wherever you are; you can be a tourist in your own city or town.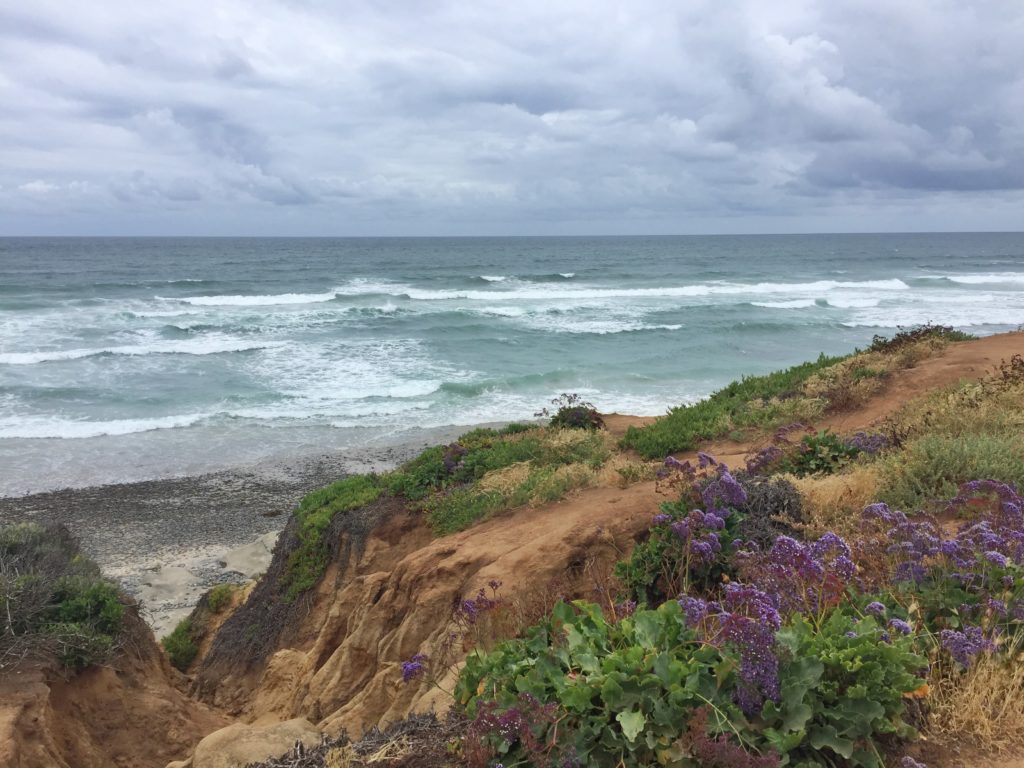 Being a tourist in my own city was exactly what was on my agenda last weekend. There is so much to see and do in the San Diego area, and I love taking advantage of it. Since my hubs was off from school and I had nothing pressing on my agenda, Saturday was the perfect day to explore.
We elected to venture into downtown San Diego. I used to spend a lot more time downtown when I lived closer, but since we live in North County now, we don't visit the area as much… so it was a treat!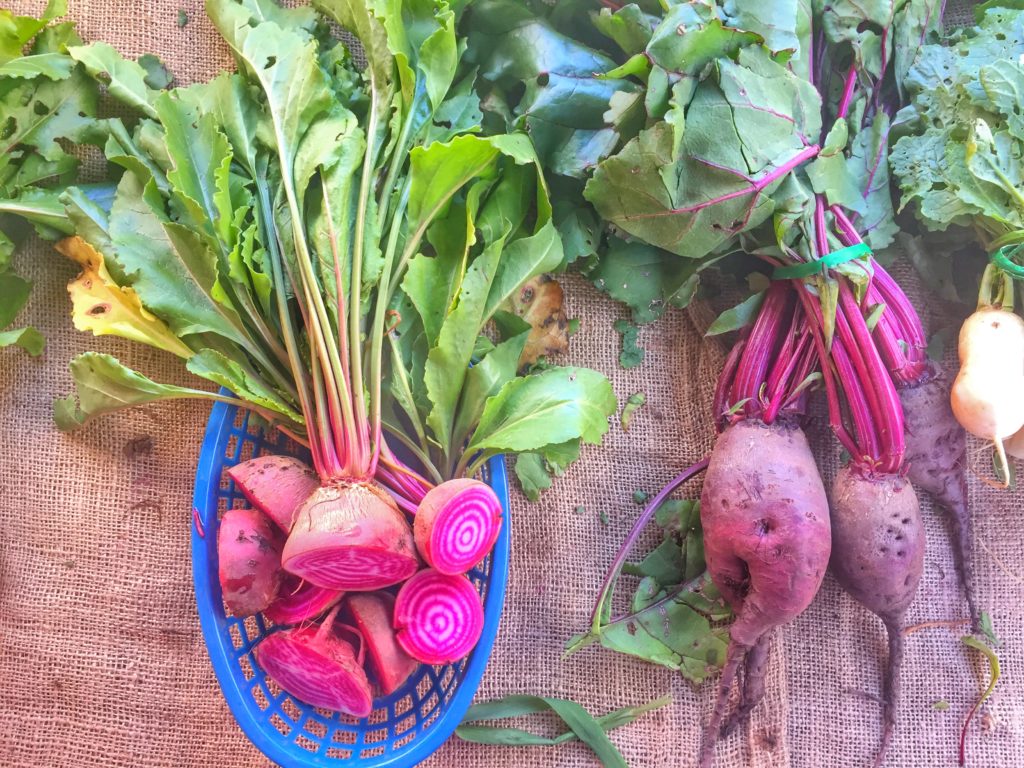 First, we visited the Little Italy Mercato – quite possibly my favorite farmers' market ever. It's such a great market full of local vendors, with everything from organic coffee and green juice to chocolate and art.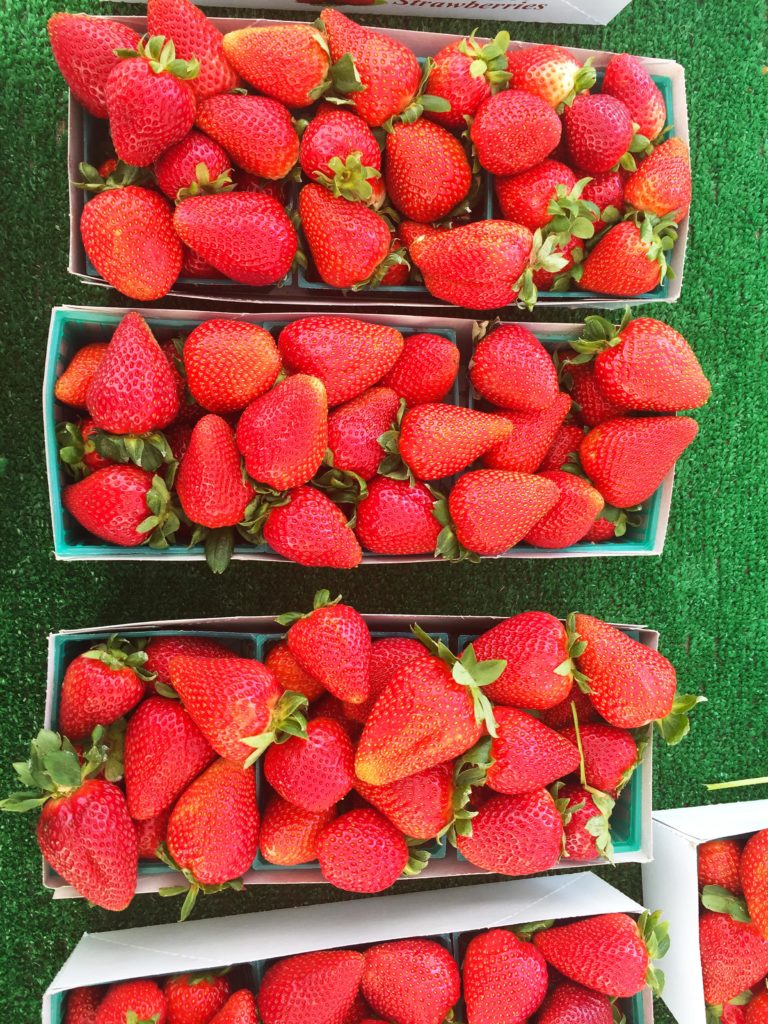 We strolled around and picked up some goodies, including berries, peaches, cinnamon infused honey, fig balsamic and cookies & cream peanut butter (I know, amazing right?). I hadn't been to the market in probably a year, and it's such a fun place to just walk around.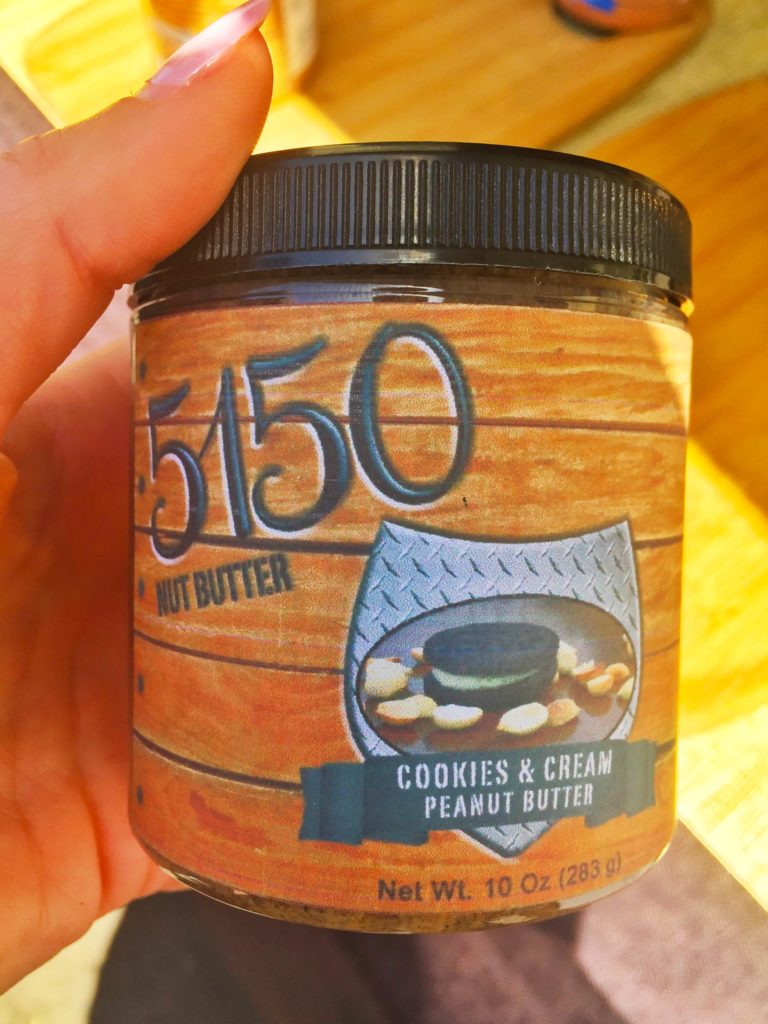 Next, we headed to Balboa Park – a stunning 1,200 acre park iconic in the San Diego area. It's home to more than 17 museums, multiple performing arts venues, gardens, trails and more.
We walked around the park and checked out the sights & scenes, including the Japanese Friendship Garden, art market, the impressive Spreckels Organ Pavilion, where there were countless groups taking pictures for events, and the International Cottages, which is comprised of 34 little houses, each of which represents the traditions and cultures of a different country.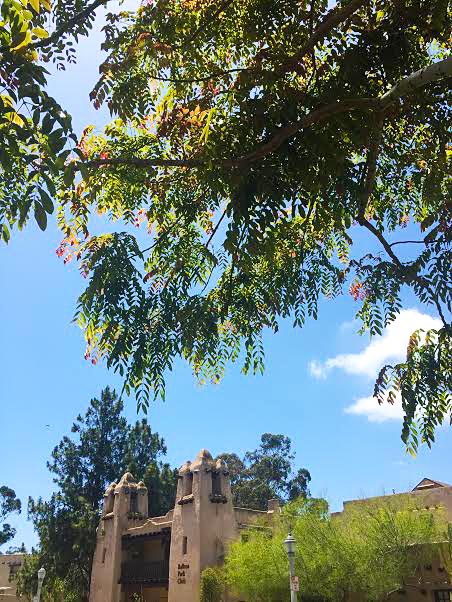 We settled in a quiet area surrounded by massive trees for a picnic, where we ate some of our farmers' market goodies, relaxed, and each did some reading.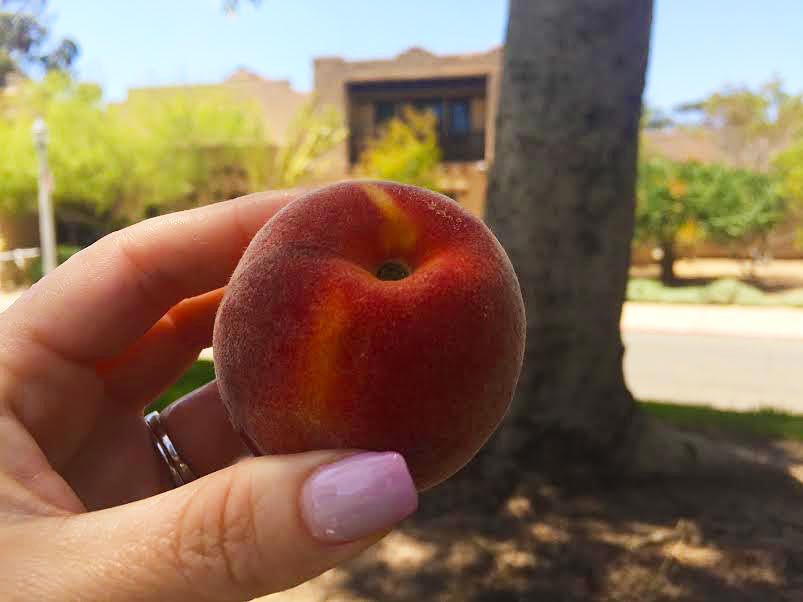 There is so much to see at Balboa Park, and I 100% recommend going there if you're visiting San Diego (or are living here, of course!).
Afterwards, we hit the road again – this time to a surprise destination that my hubby wanted me to see. That destination turned out to be Mount Soledad – a veterans memorial that offers breathtaking views of San Diego.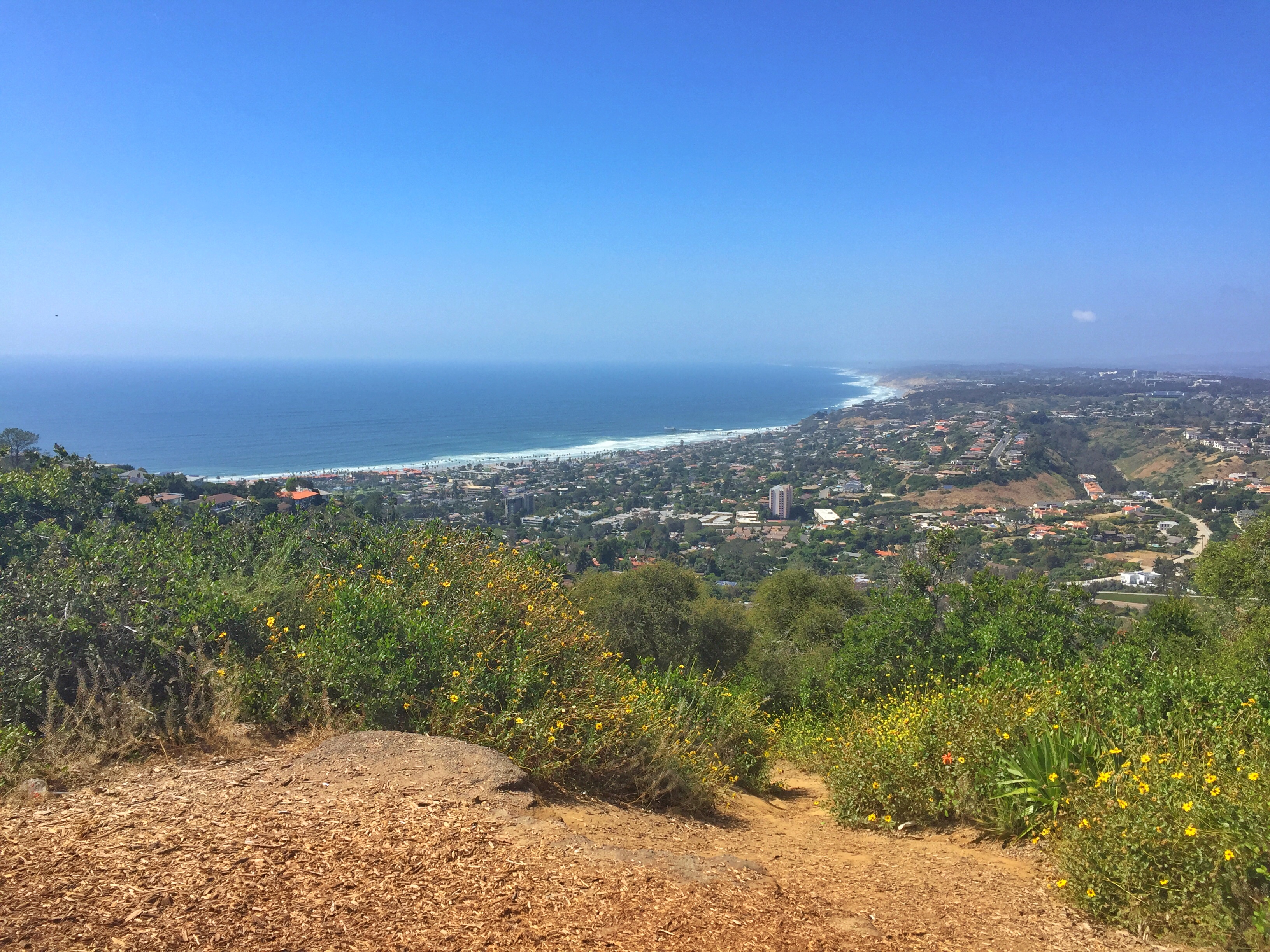 I had never been to Mt Soledad before, so it was a first for me! My hubby had been up there during his 200-mile Ragnar relay race a few months back, and thought I would enjoy the spot. Not only it is pretty, it's unique. Mt Soledad is home to the only memorial in America that honors veterans, living or deceased, from the Revolutionary War to the current war on terrorism, including images of veterans.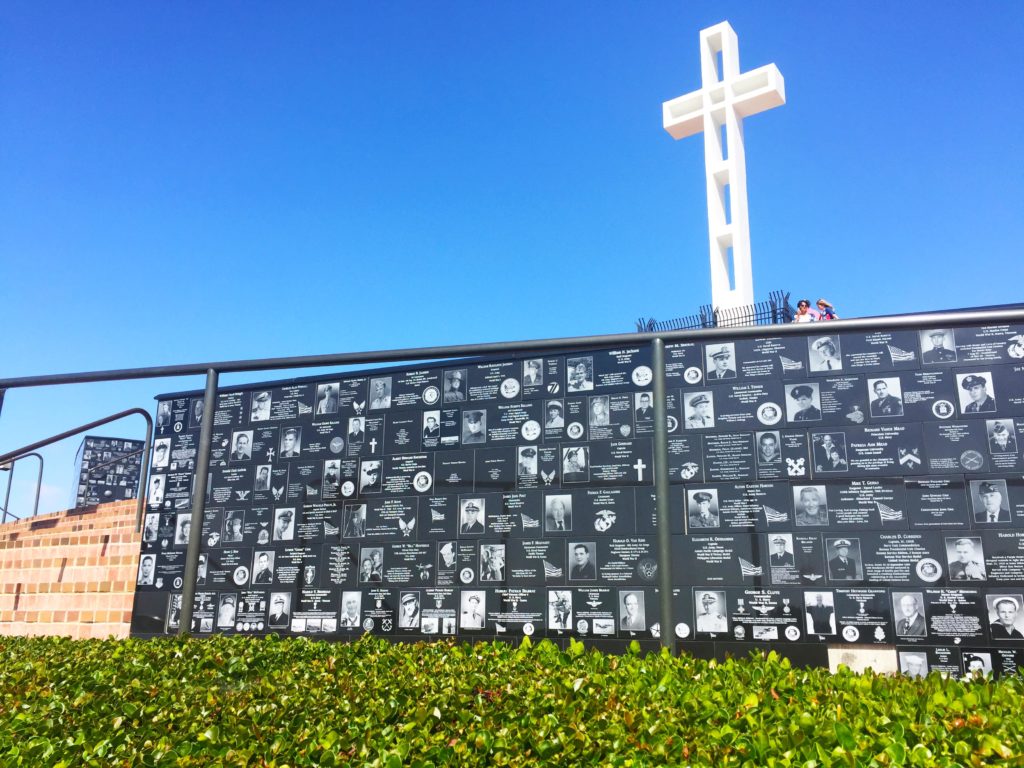 Our Mt Soledad visit concluded our day date, and it was a great day of exploring and enjoying our city! I also want to note that we only spent a few bucks at the farmer's market, and the rest of our day did not cost a penny. A lot of things I enjoy doing on the weekends are totally free, from going on hikes and mountain biking excursions, to walking on the beach with my little family and having sunset picnics with my hubby. Doing fun excursions doesn't have to require a lot of money, so don't let that stop you from exploring.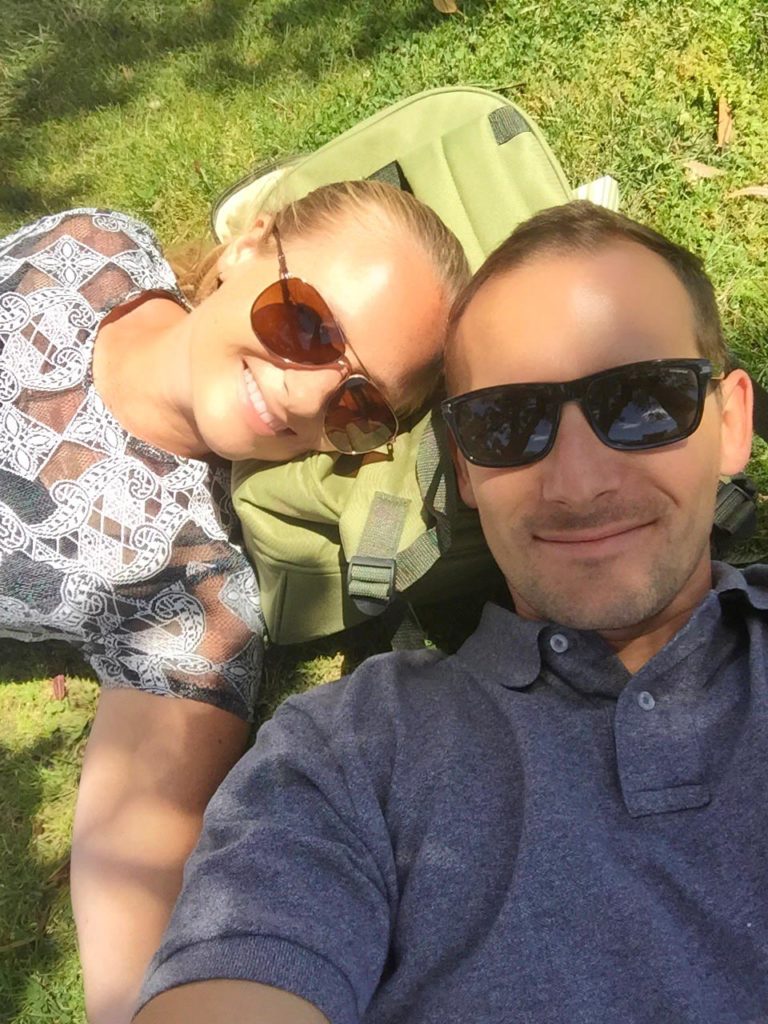 Chances are pretty good that you haven't seen everything there is to see in/near your city or town, so what are you waiting for? Do a day trip into a new surrounding area, try a workout you've never done before, visit a new park, or dine at a restaurant you've been wanting to try. Adventure awaits for those who are open to it! 
Tell me… What was the last "touristy" thing you did in your own town? 
PS – Hope that all of you mamas enjoyed your Mother's Day! Sending lots of love to my wonderful mom, and also to my mother-in-law! I love you both.