Out of all of the workouts that I enjoy doing, boxing is high up on my list of favorites. I just love the intensity and how fast-paced it is. I've gone to a few boxing classes at a Title Boxing Club near me recently, and boy are they tough. After the last one I went to, my abs, glutes, and shoulders were sore for a good three days. Every time I laughed or sneezed my mid section would be hurting!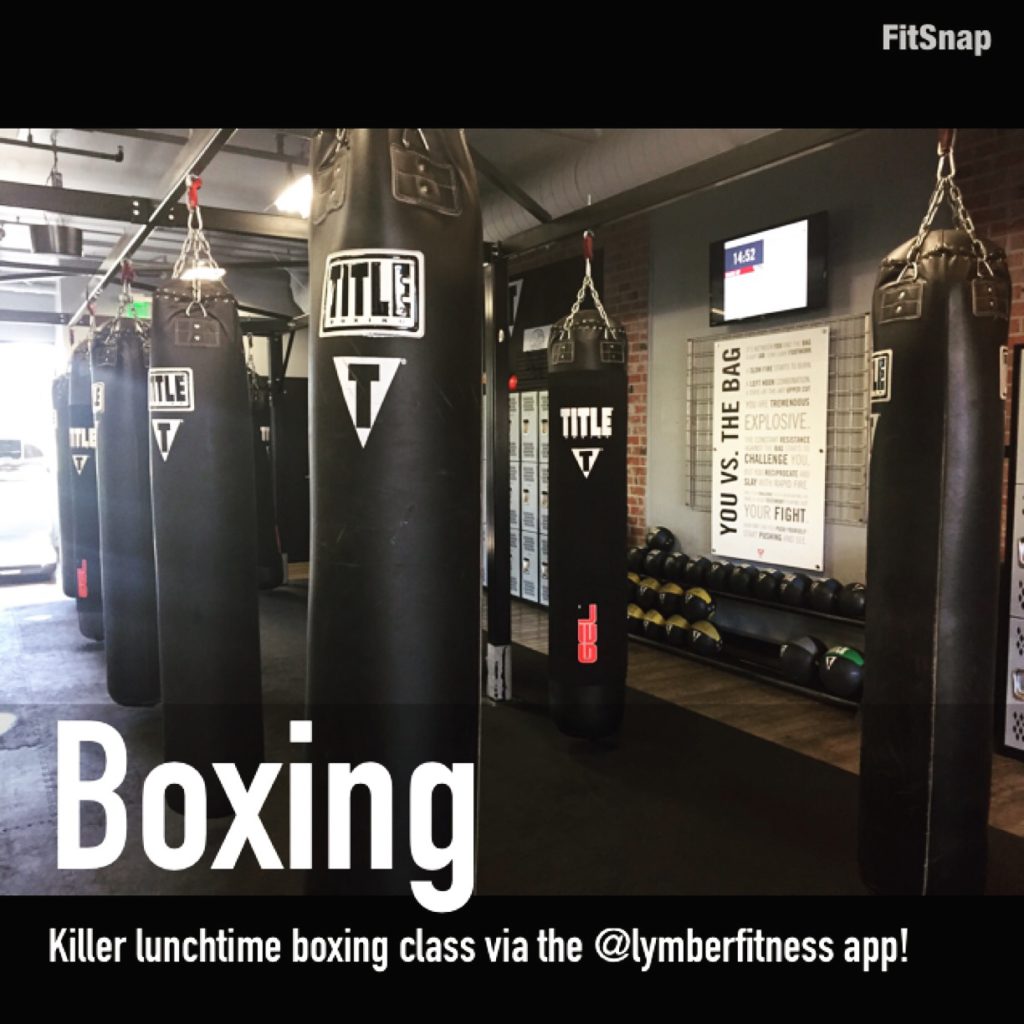 San Diego area readers, I've been booking my classes through the Lymber Fitness app – which lets you book classes for a variety of workouts at studios in the area without memberships. It's great for exercisers like me that like to switch it up a lot! If you're interested in trying the app out, you can use the code NICOLELYMB-1-21 to get $5 off your first class.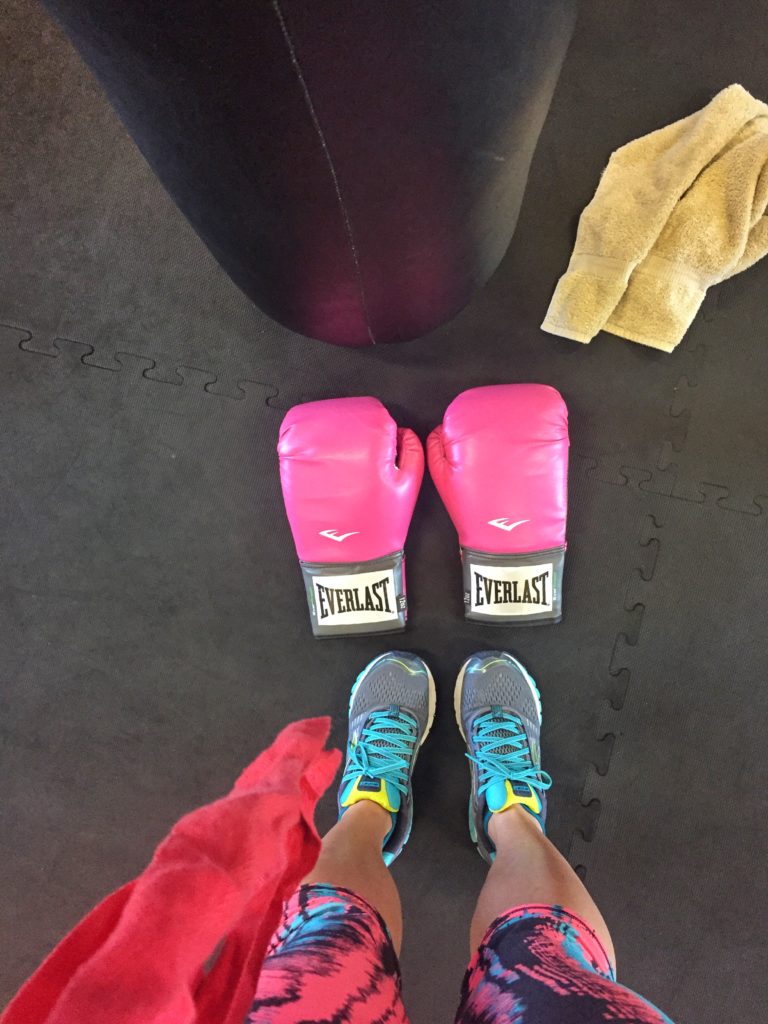 While I love the intensity and hardcore calories burned that a sweat session of hitting the heavy bag brings, I also like doing boxing workouts at home sometimes – especially when I'm crunched for time and am squeezing in a workout in between meetings. Walking into my workout room to sweat it out beats sitting in rush hour traffic to get to a class some days!
That's why today I wanted to share 3 of my favorite at-home kickboxing workouts. These are workouts that I do all the time in my house, or during weeks like this one where I'm traveling. I'm staying at my parents' house on the east coast this week, so instead I'm kickboxing in their living room with an audience of family Pit bulls and cats, who like to sit 2.5 inches from where I'm kicking, and also sometimes my nephews, who join in by jumping around and busting out moves of their own. 😉

1.) 30-Minute Cardio Kickboxing Workout with Natalie Yco. This half-hour workout is a great calorie burner and I've done it many, many times. Any Jillian Michaels' DVD fanatics may recognize Natalie as one of the fitness models from a few of her workouts. The workout is done with a jump rope, but I usually just do my own cardio moves instead – such as jumping jacks, lateral hops, squats, etc.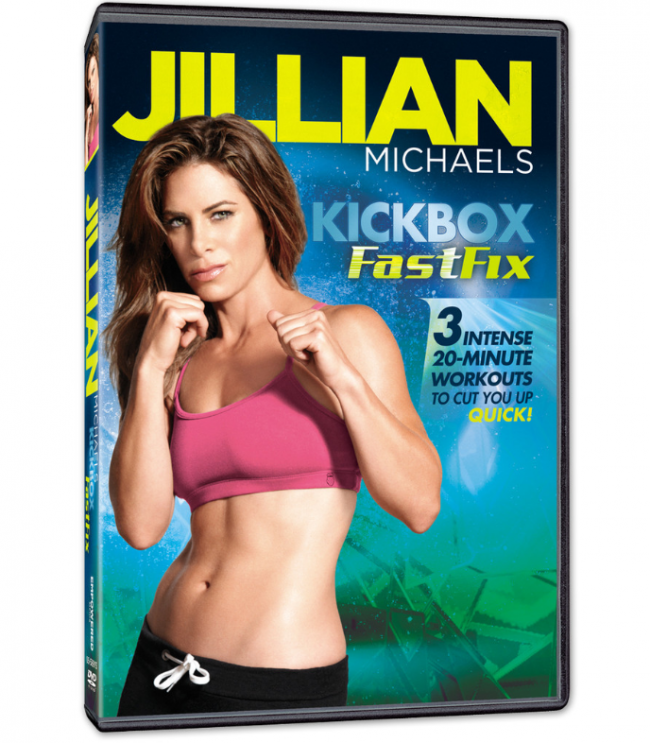 2.) Jillian Michaels' Kickbox Fast Fix DVD. I'm a big fan of Jillian workouts in general, but this may be my favorite DVD of hers. Kickbox Fast Fix contains 3-20 minute workouts – with each one focusing more on a different area of the body, including arms, legs and abs. I will usually do the workouts with 3-pound dumbbells in hand to make it more intense. Sometimes I do just one of the workouts after a yoga practice, or sometimes I group 2 of the workouts together for a longer kickboxing session.
3.) 45-Minute Epic Cardio Boxing Workout via The Cut by Equinox. I'm telling you, YouTube is your best friend if you're working out at home and feeling bored with your workout DVDs and usual go-to exercise! I found this FitSugar class when I was looking for a new kickboxing routine a few months ago, and have done it several times since. It's an awesome cardio routine and hits all areas of the body.
Tell me… Do you like to kickbox? What are a few of your go-to workouts?