Hi friends!
Hope that your week is off to a nice start! Did you have Monday off of work for Presidents Day? I had off from my publicist job, and actually didn't do work for any of my jobs whatsoever. I think I only answered one email the entire day, which was nice! My long weekend was a great one, so today I'm rewinding it back a few days.
On Saturday while my hubby studied for an MBA exam all day, I took care of a lot of freelance & blogging stuff. I also ran a couple of errands, including a trip to Michaels to pick up a frame for a new addition to my travel-themed workout room.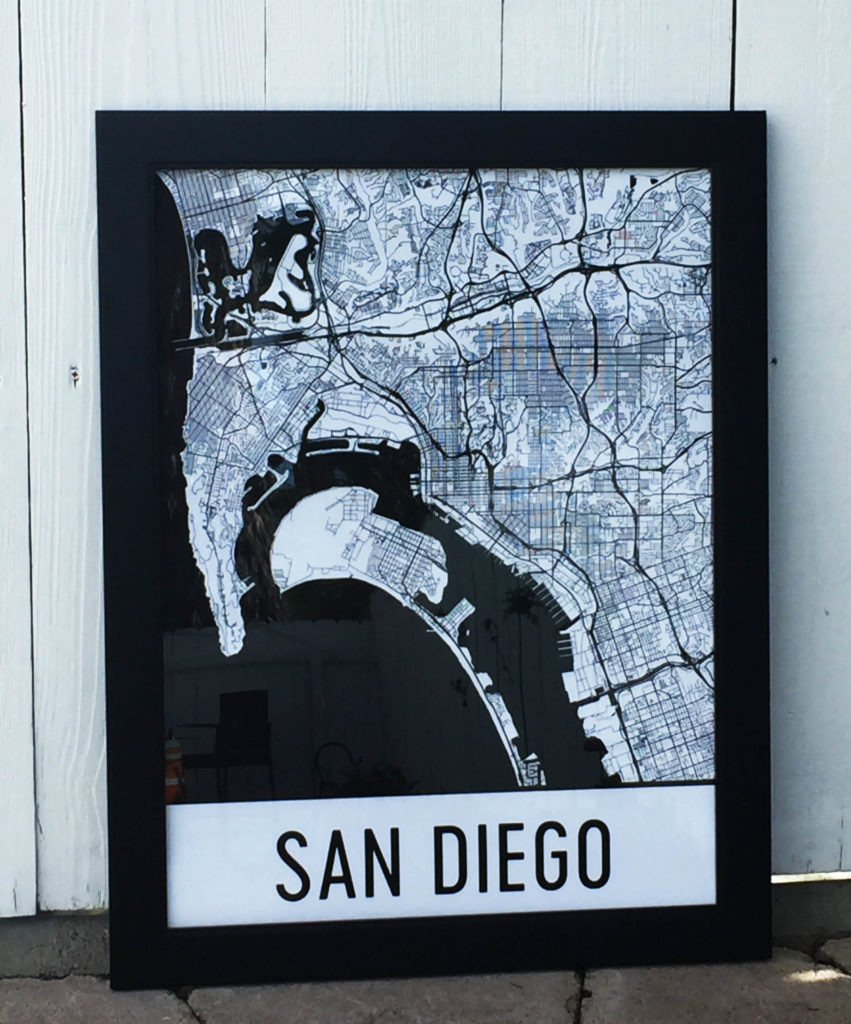 The artist of this San Diego Modern Map Art was nice enough to send me a print, and I think it goes perfectly in my workout room. The room is full of canvas art and memorabilia of my travels, and now I have art in there of my current beloved city, San Diego!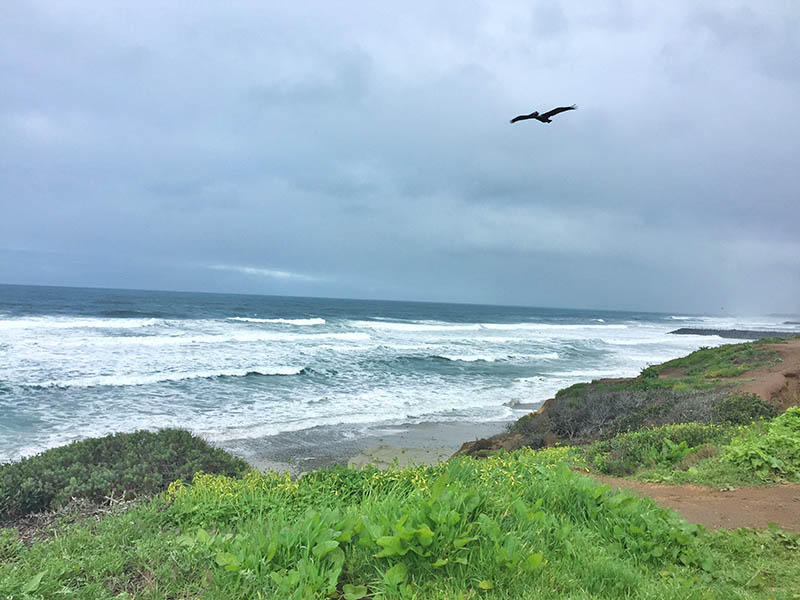 Sunday first thing, I took my pup for a long walk along the coast on what was a misty morning. Afterwards, I got ready for the day & prepped some food for a picnic we were planning on having in Temecula wine country. I made Greek pasta salad and packed some healthy snacks, including hummus with carrots, apple and chickpea crackers.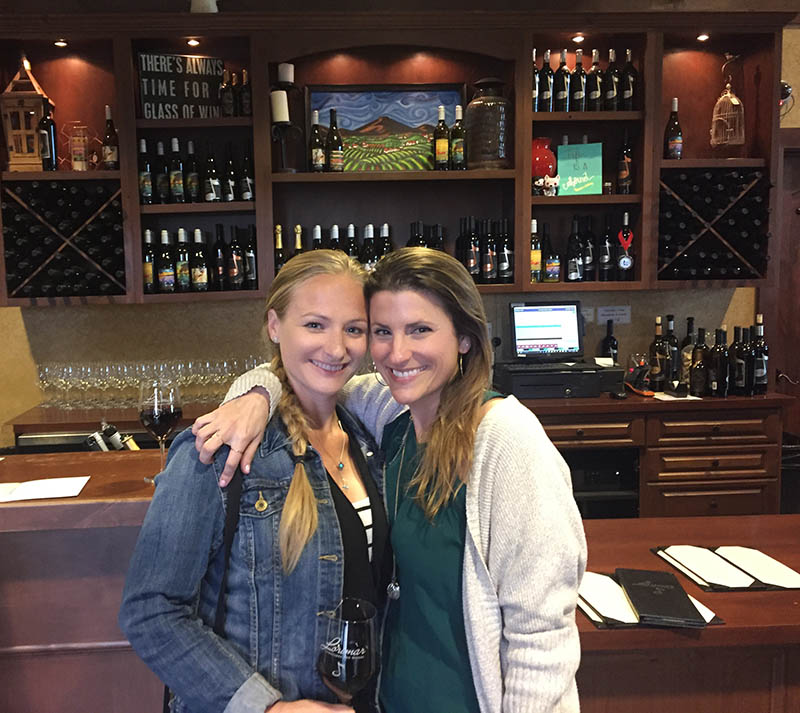 We headed out to Temecula to meet up with my cousin Michelle and her boyfriend. Michelle's birthday is coming up, so we had a celebratory afternoon together sipping wine and hanging out. First up, we stopped at Weins Cellars. Known for their big reds, Weins has a great outdoor area to picnic at, so after we tasted there, we nabbed a bottle and ate outside.
Afterwards, we headed over to Lorimar Winery, where my cousin is a wine member. I've been to Lorimar a few times recently, and they seem to always have interesting red blends on their tasting menu. Lorimar also has a great outdoor space for hanging out, along with a food truck if you're hungry & live music on the weekends.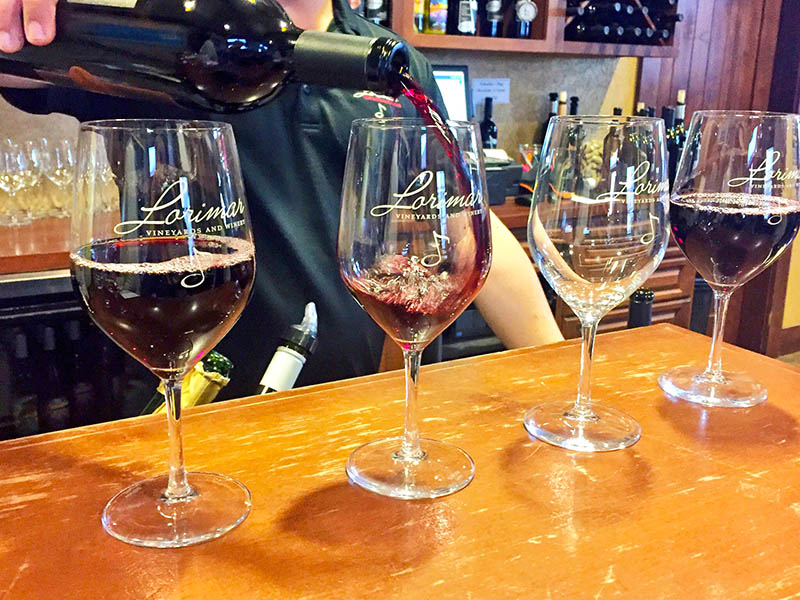 We had a lot of fun relaxing in Temecula, but then again I always enjoy myself in wine country. I mean what's not to love? Even during this time of the year when the vineyards are looking scarce and the weather can be on the chillier side, Temecula always proves to be a great time.
After a laid-back, wine-filled Sunday, my Monday off went in a different direction. After taking my pup to the dog park for some playtime, Adam and I headed out to the California countryside to the town of Descansco for a hike to Three Sisters Waterfalls.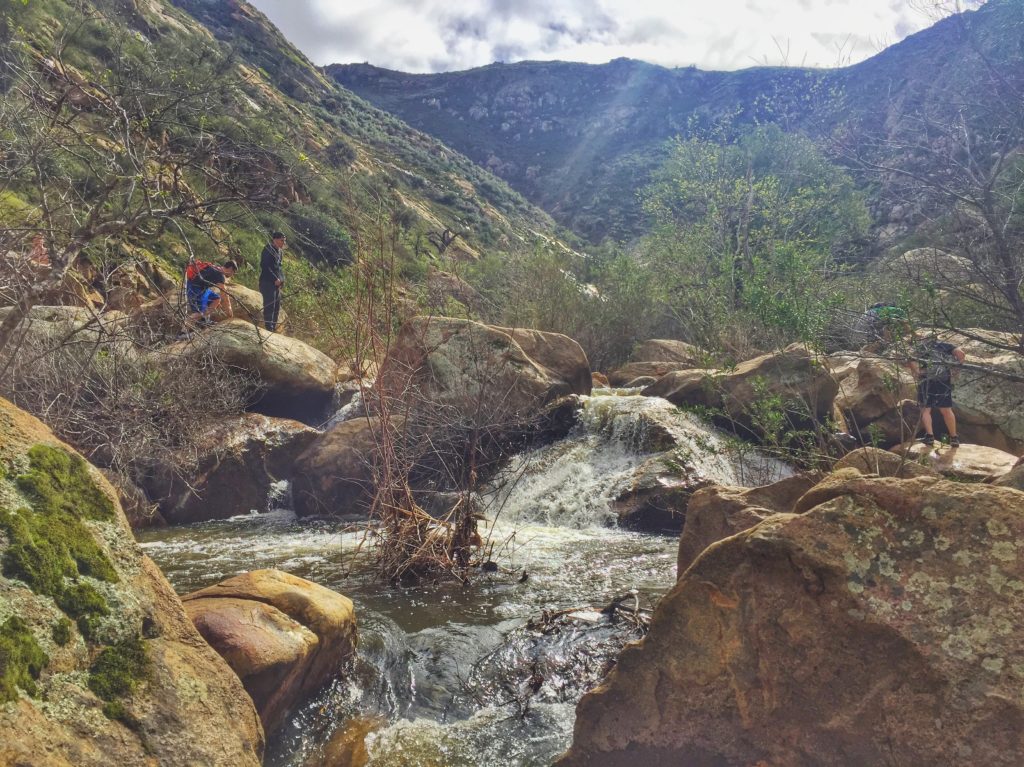 This was only my second time doing this hike. The other time I did it was almost exactly four years ago, so I wasn't exactly sure what to expect. The other time I visited Three Sisters, the San Diego area was in a serious drought, whereas this time, we've gotten a ton of rain lately. I had high hopes for raging waterfalls, and I was not disappointed!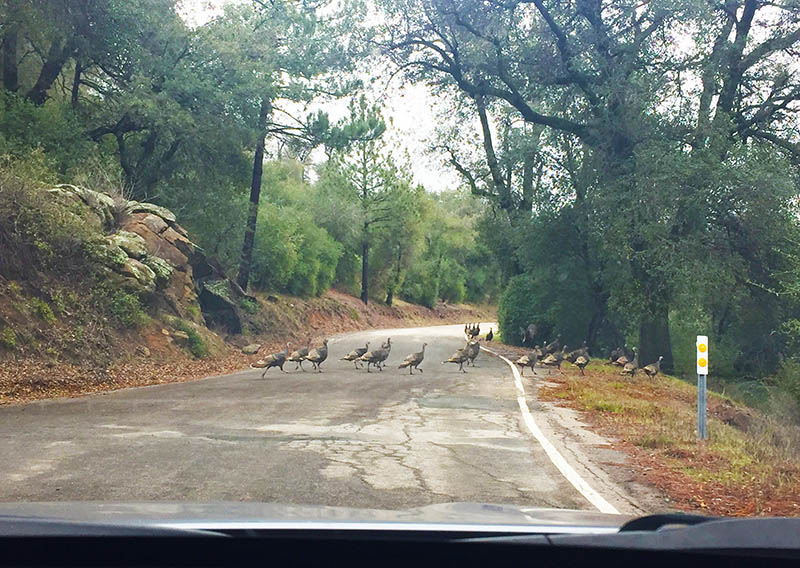 Descanso is a rural inland town almost 2 hours from my home. I took in the rural scenes of green hills, cows and goats grazing, and even turkeys blocking the road at one point as we drove on little back roads that turned into an unpaved dirt road leading up to the trail. Towards the end, I was getting motion sickness driving on the very winding roads, and was thinking, "Well I hope this hike is worth it.."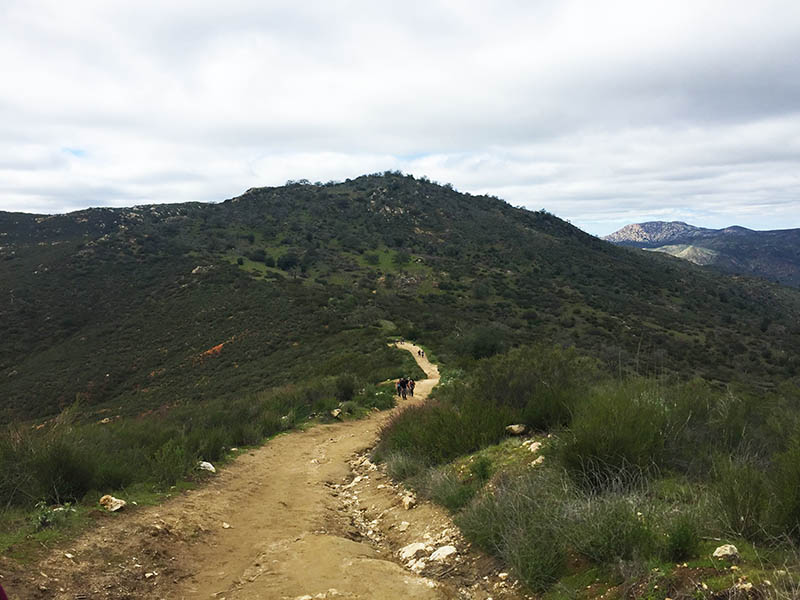 Luckily it was! Almost immediately when we got on the trail, we spotted the waterfalls in the distance and heard the water roaring. This hike starts off at a higher elevation and is easy at the start. Hikers actually trek down a mountain to reach the bottom where the waterfalls are, then you can hike back up along the waterfalls to get to the mouth of them.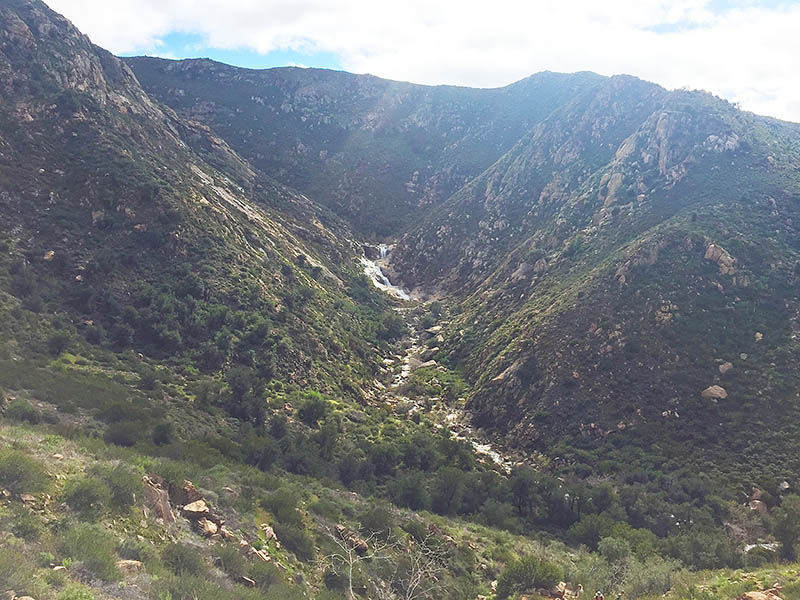 Last time, I was mildly terrified scaling down the mountain because it is super steep with not much to hold onto. I had recently heard that ropes had been placed at the steepest parts of this hike, and was happy to see the ropes there to help us down. It's still a little bit nerve-racking getting down the mountain, but this time I didn't feel like I was one shaky step away from tumbling down and cracking my head open!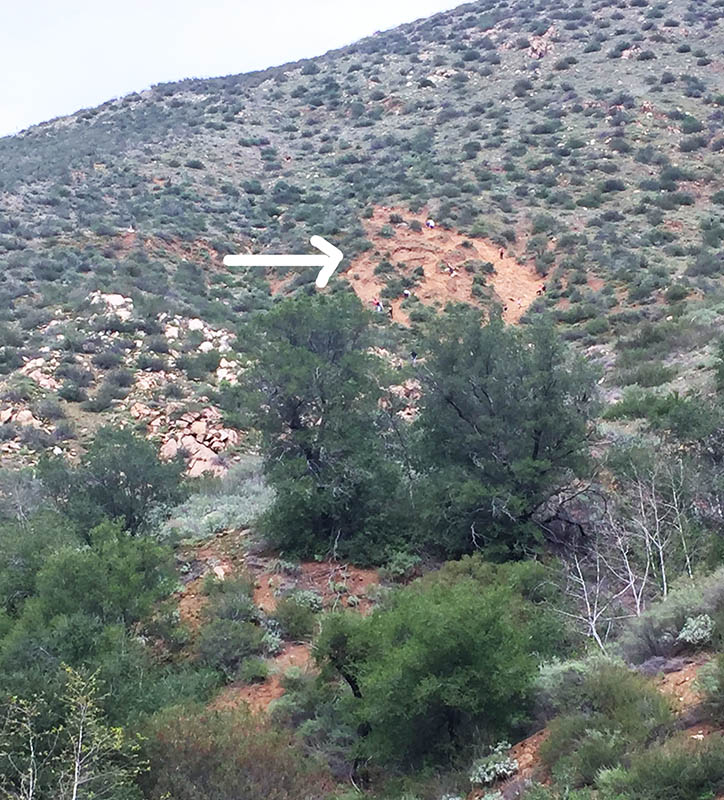 As opposed to last time when we hiked parallel to the waterfalls without an issue, the roaring waterfalls last weekend made it tougher to hike up along the water. There were a lot of fellow adventure seekers there with us, jumping from rock to rock and scaling boulders to hike higher up.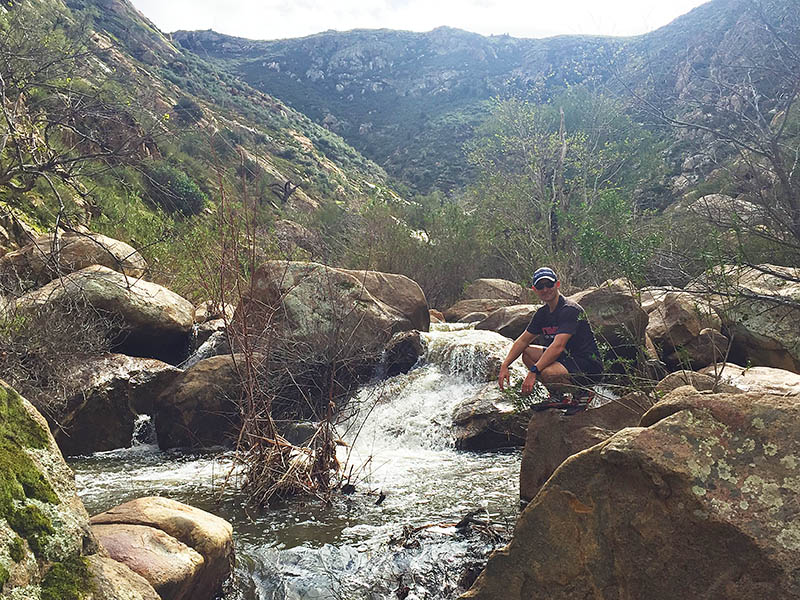 Adam & I elected to do some rock climbing by the waterfalls. At one point we got up pretty high, and then had a few minutes of feeling stuck and getting freaked out about how to get back down. I definitely had a lot of adrenaline pumping, but we figured it out. We made it back down with dirt stuck everywhere on us, and decided to just head back out up the mountain. I had tested my life enough for the day!
Locals, I did see some people pretty high up near the waterfalls so I know that it's doable, but I can't speak from experience as to how challenging it is with the current water levels.
The hike back out is definitely a test of cardiovascular health. The same mountain that was tricky to get down is a heart-pumper to get back up. We glided back up pretty fast, with my heart rate sticking around 170.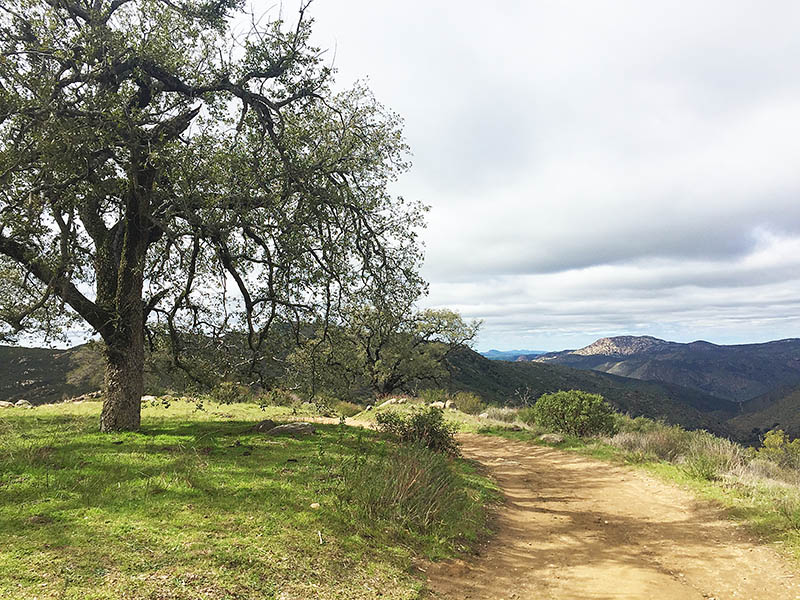 We made it back to the car just shy of 3 hours of hiking. I left my heart rate watch on for the ride home, and when I clocked it off, I had burn over 1,400 calories. Now THAT'S a workout!
As we were hiking up, a guy was sitting near the top of the mountain flying a drone around, and his drone wound up hitting the mountain and tumbling, nearly smacking me as it came crashing down. Watching the drone break as it tumbled, I pictured a person falling and thought about how this hike can definitely be dangerous for those not prepared. I'm not surprised to hear that there are several rescues on the trail every year. My tips for this hike are:
1.) To put it plainly, if you're not in good shape, this might not be a hike for you. I saw lots of people huffing & puffing, taking breaks on the side of the mountain with beat red faces. I'm all for challenging yourself, but you might want to try other, less intense hikes first. Three Sisters is one of the harder trails in the San Diego area.
2.) I left my dog home, and while I saw a few dogs, I don't advise people to bring their fur babies here. I felt bad for one of the dogs I saw because he was scaling a boulder with his owner, sliding around and looking scared. Even if your dog is small and you can carry him/her, you'll probably want to have both hands free when you're at the steeper parts of the hike.
3.) Bring fuel. This seems like common sense, and you won't see me on a trail without water & a few snacks handy, but I see it all the time on trails.
4.) Check the weather before you go! The area can get blazing hot in the warmer months. Since it's wintertime, last weekend it was 60 degrees and it made for great hiking weather. Also, in the summer the falls dry up and aren't as cool to see. A friend of mine told me that she went hiking at Three Sisters and the falls were completely dried up (that's definitely not as fun!).
Hiking Three Sisters was an adventure that left my heart feeling happy, and my body feeling tired. My legs are so sore today! I'm so glad that we took advantage of the ample rain that we've been getting by taking a day to visit the waterfalls.
Tell me… Did you do anything adventurous over the weekend? Last workout that made you super sore?