"We live in a wonderful world that is full of beauty, charm and adventure. There is no end to the adventures we can have if only we seek them with our eyes open." – Jawaharial Nehru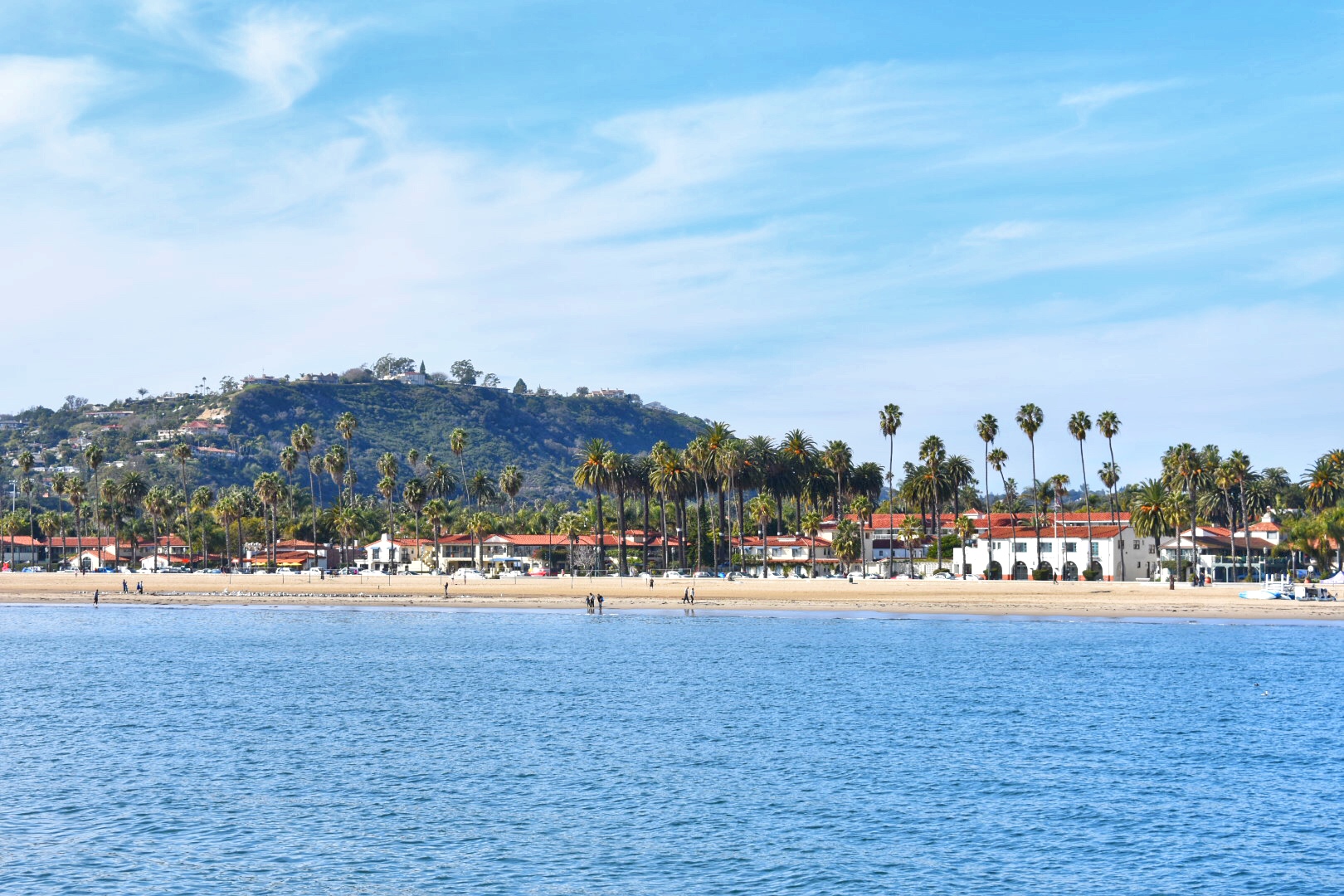 One of my favorite things about California is how there are endless road trip options within the state itself. Two weekends ago, my husband and I went on our first road trip of 2017. For this little getaway, we traveled up to the charming central California coast city of Santa Barbara. Situated next to the Pacific Ocean and Santa Ynez mountains + wine country, Santa Barbara is a popular tourist destination – and for good reason!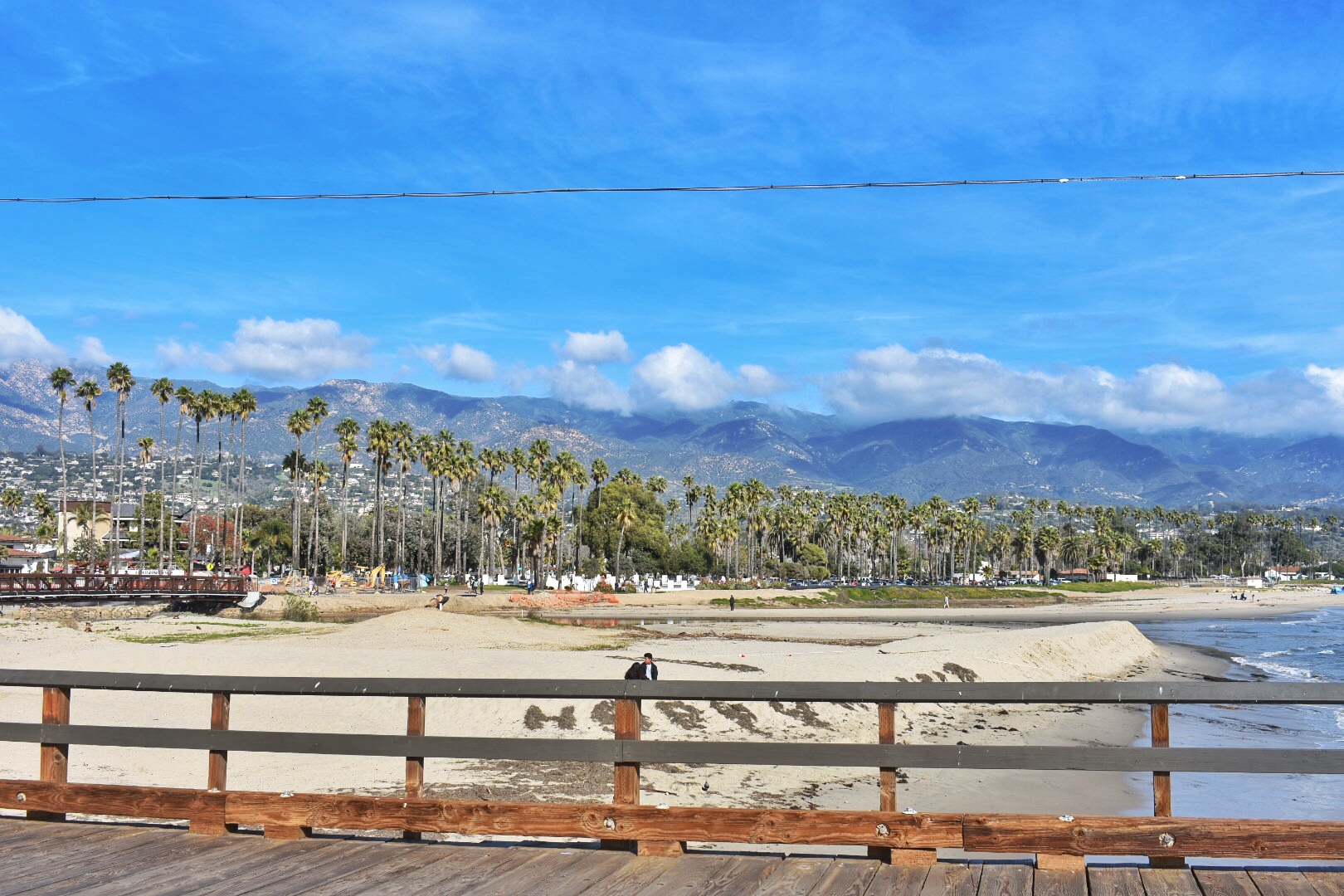 Even though we've been to Santa Barbara before in passing through on bigger road trips, this was our first time where Santa Barbara was our end destination. I love planning trips and enjoyed doing research online beforehand to find out the best places to eat, drink and explore in Santa Barbara.  And so, today I'm sharing a guide on how to spend a weekend in this beautiful town!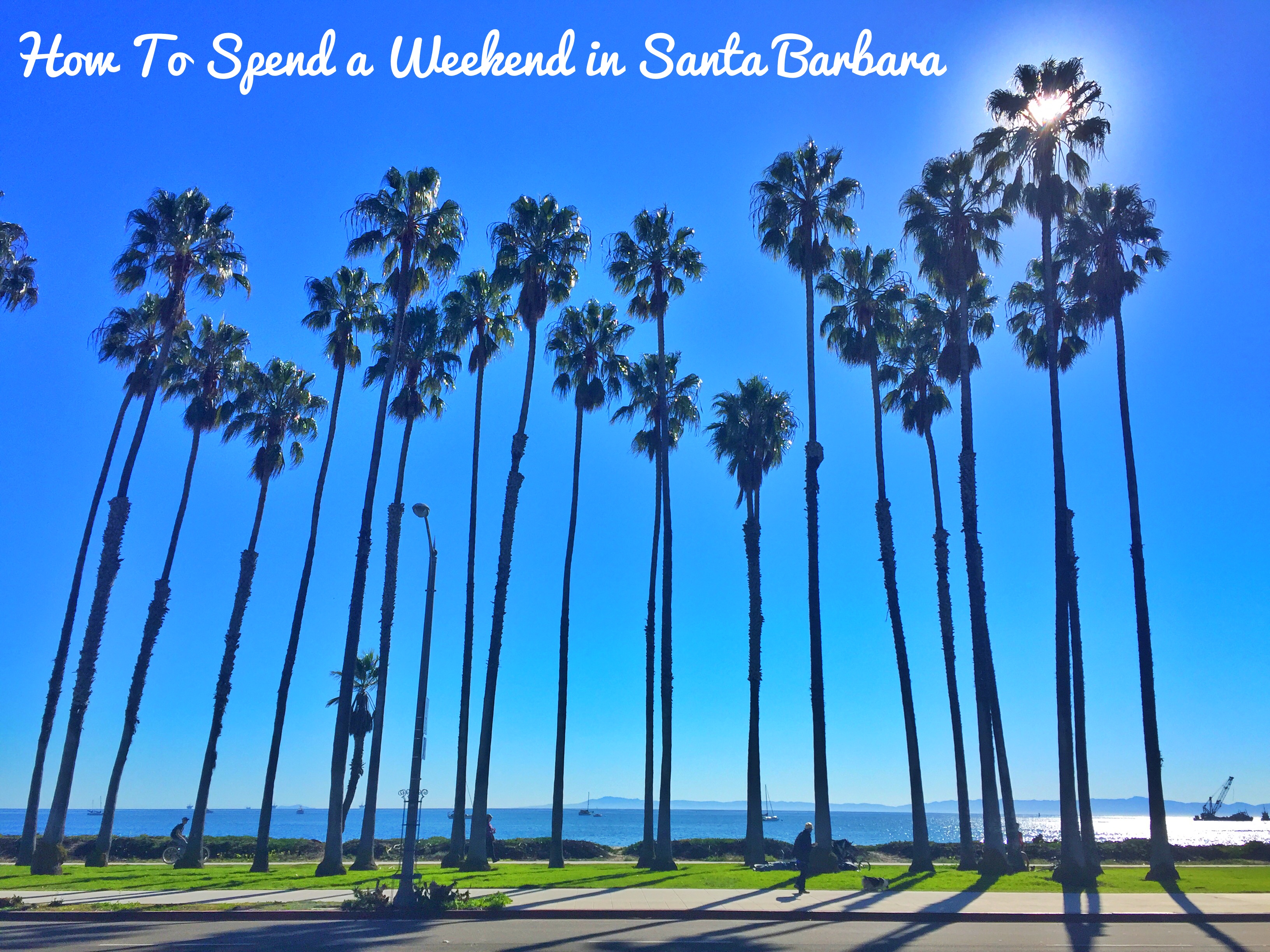 If you happen to be driving into Santa Barbara from Southern California as we were, you can get your sweet fix en route by stopping at the popular vegan Los Angeles donut shop, Donut Friend.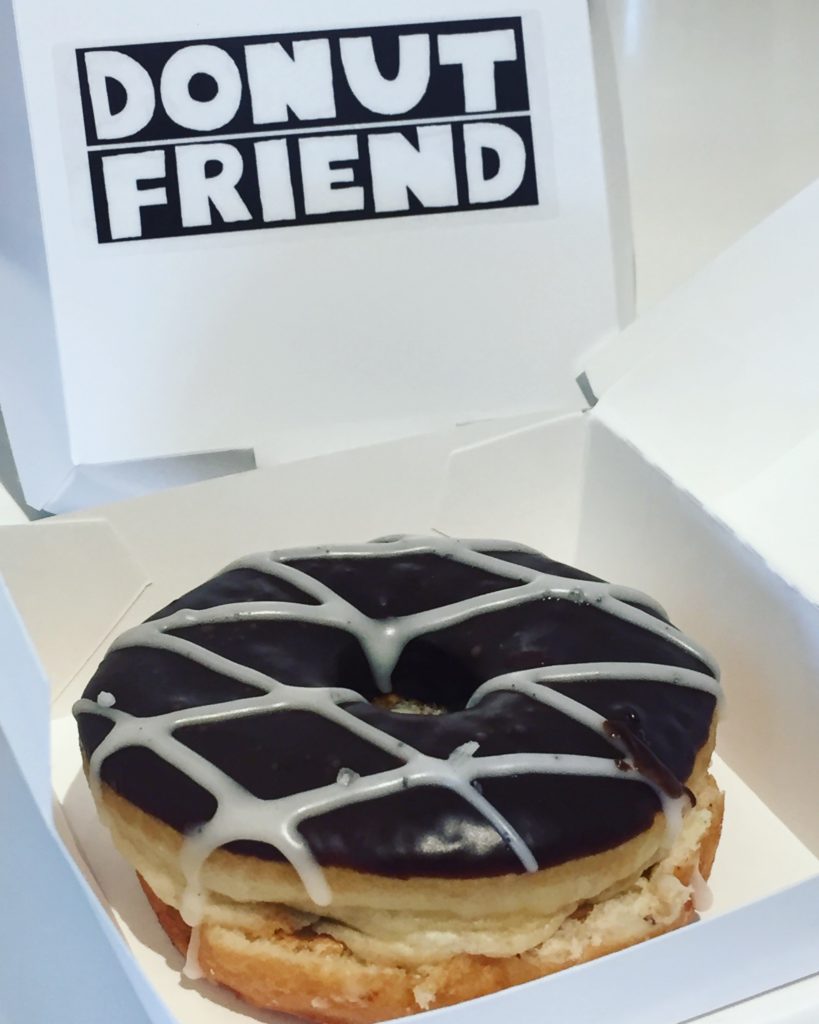 I happened to find out about this donut shop while reading a travel magazine last month that had an article about road tripping from San Diego to Santa Barbara, and I knew it was meant to be that we stopped in for sweet treats.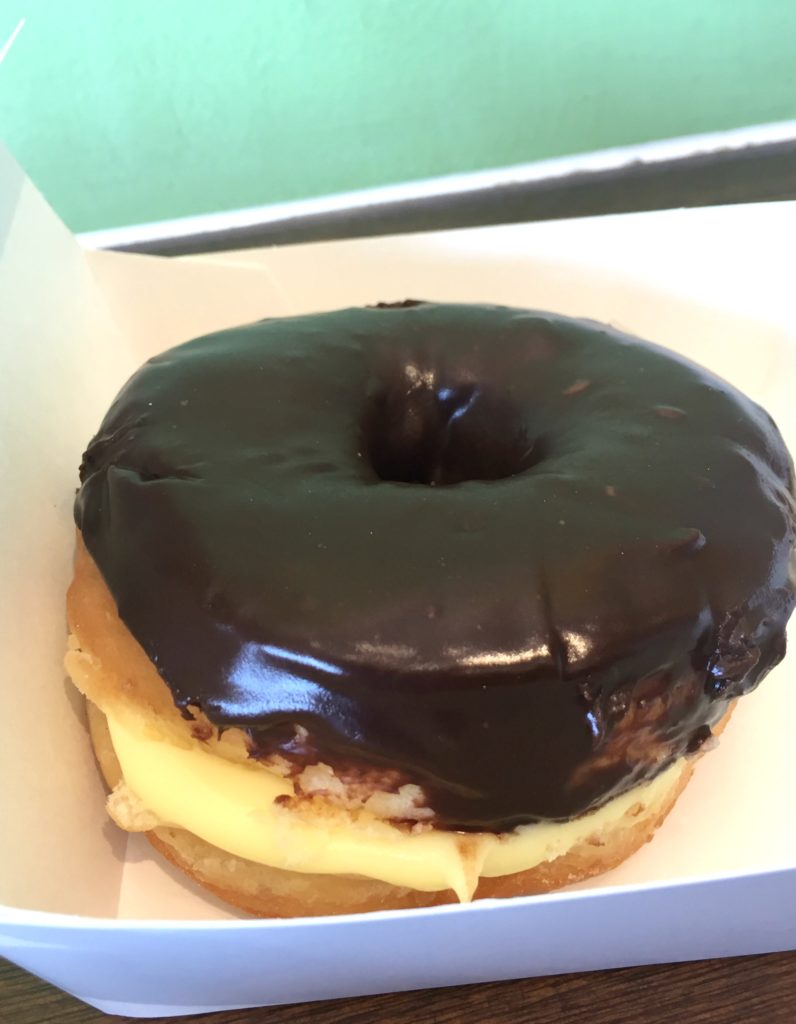 Donut Friend makes delicious dairy free stuffed donuts. We ordered two of their signatures: one "Custard Front Drive" – a donut filled with Bavarian cream and topped with chocolate glaze – as well as an "X-Ray Speculoos" donut – which was stuffed with cookie butter and topped with chocolate glaze and sea salt. I think we might have finished our donuts in abouttttt 2.5 seconds! But totally worth the stop off.
One you make your way into Santa Barbara itself, check into your hotel room, throw your bags down, and get ready for a fabulous day! There are tons of hotel options in downtown Santa Barbara. We stayed at the Hyatt Centric Santa Barbara, which had a nice location right next to the ocean and was within walking distance of the downtown action.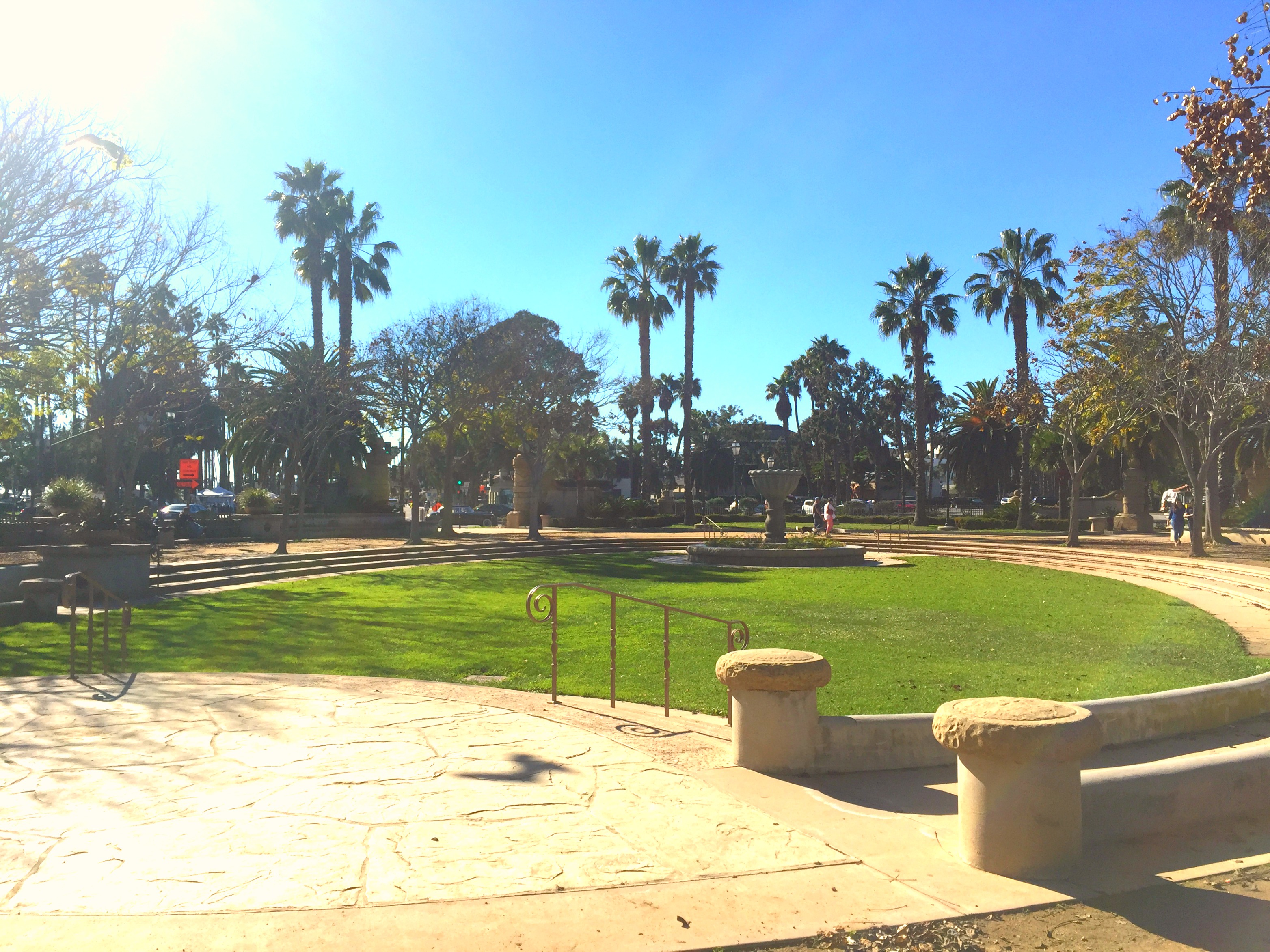 If it's a nice day out (chances are it will be!) and you want to soak up a bit of sun, head over to the beach or to one of Santa Barbara's parks. A few that were nearby our hotel were Cabrillo Park and Chase Palm Park. You can explore your walkable options on the City of Santa Barbara's website.
Santa Barbara is about a 4-hour drive from San Diego, so by the time we dropped our dog off at the kennel, stopped for donuts, drove up to Santa Barbara, and checked into our hotel, it was after noon and we were ready for some wine tasting!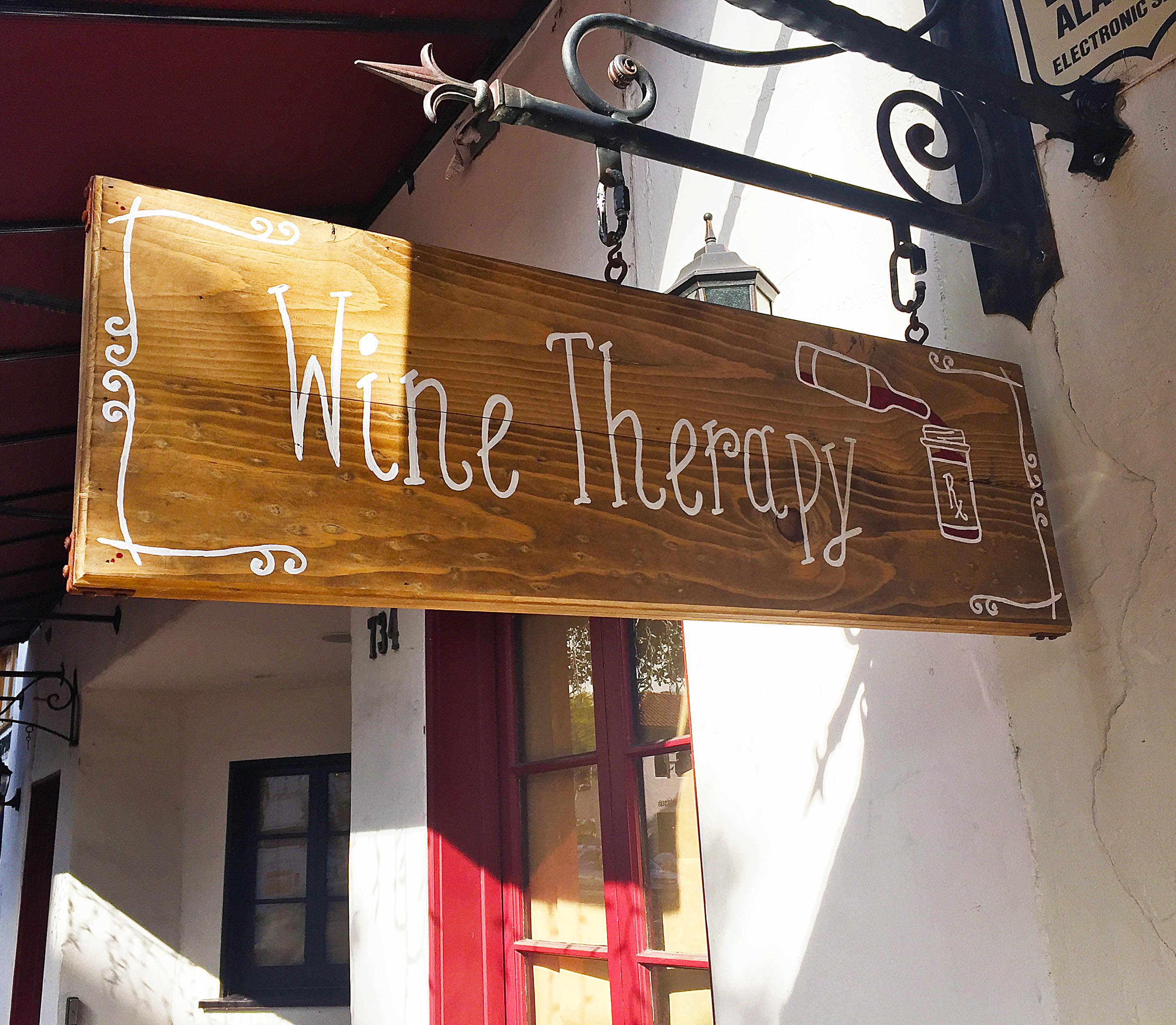 While there are numerous wine tasting routes and gorgeous vineyards outside of the city of Santa Barbara, including ones that I've visited like the Santa Ynez Wine Trail and in the Danish town of Solvang, there's also wine tasting right downtown. Called the Santa Barbara Urban Wine Trail, it offers many wine tasting rooms that are all walkable.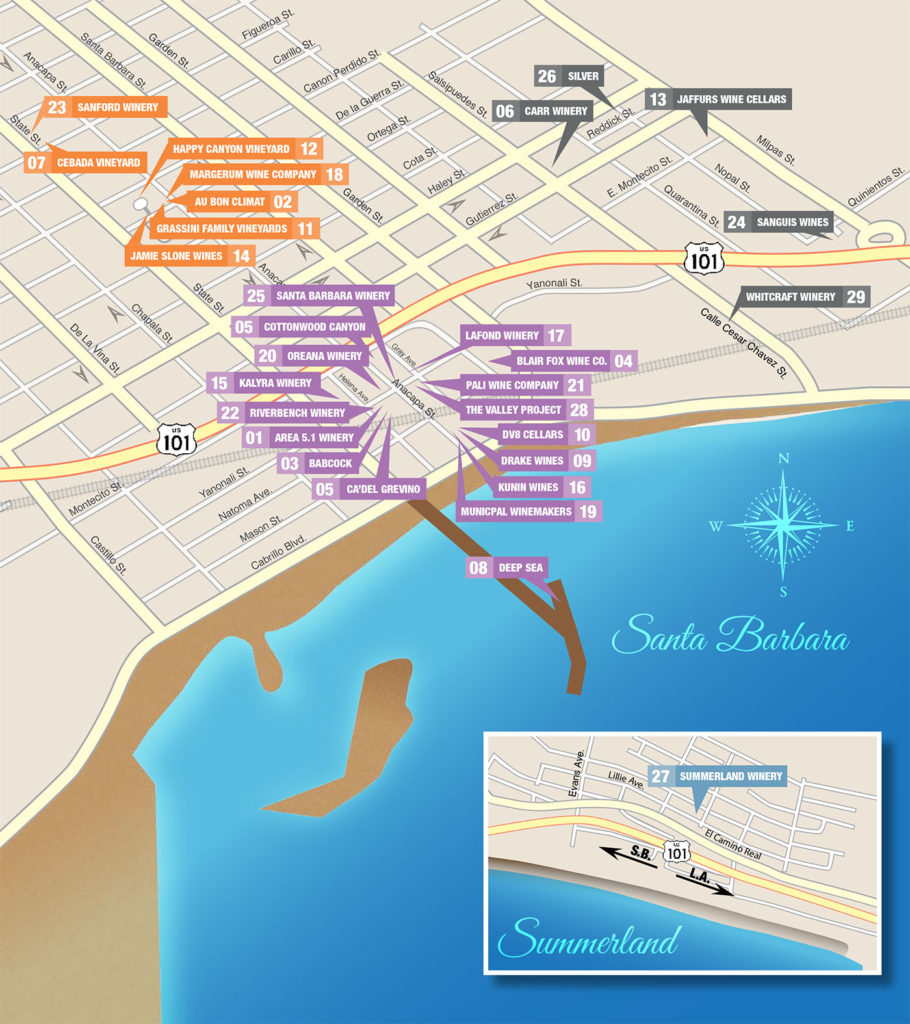 While I tend to like to visit the vineyards themselves, wine country is a bit of a further drive out, so we opted to keep it easy and experience the urban wine trail for the first time.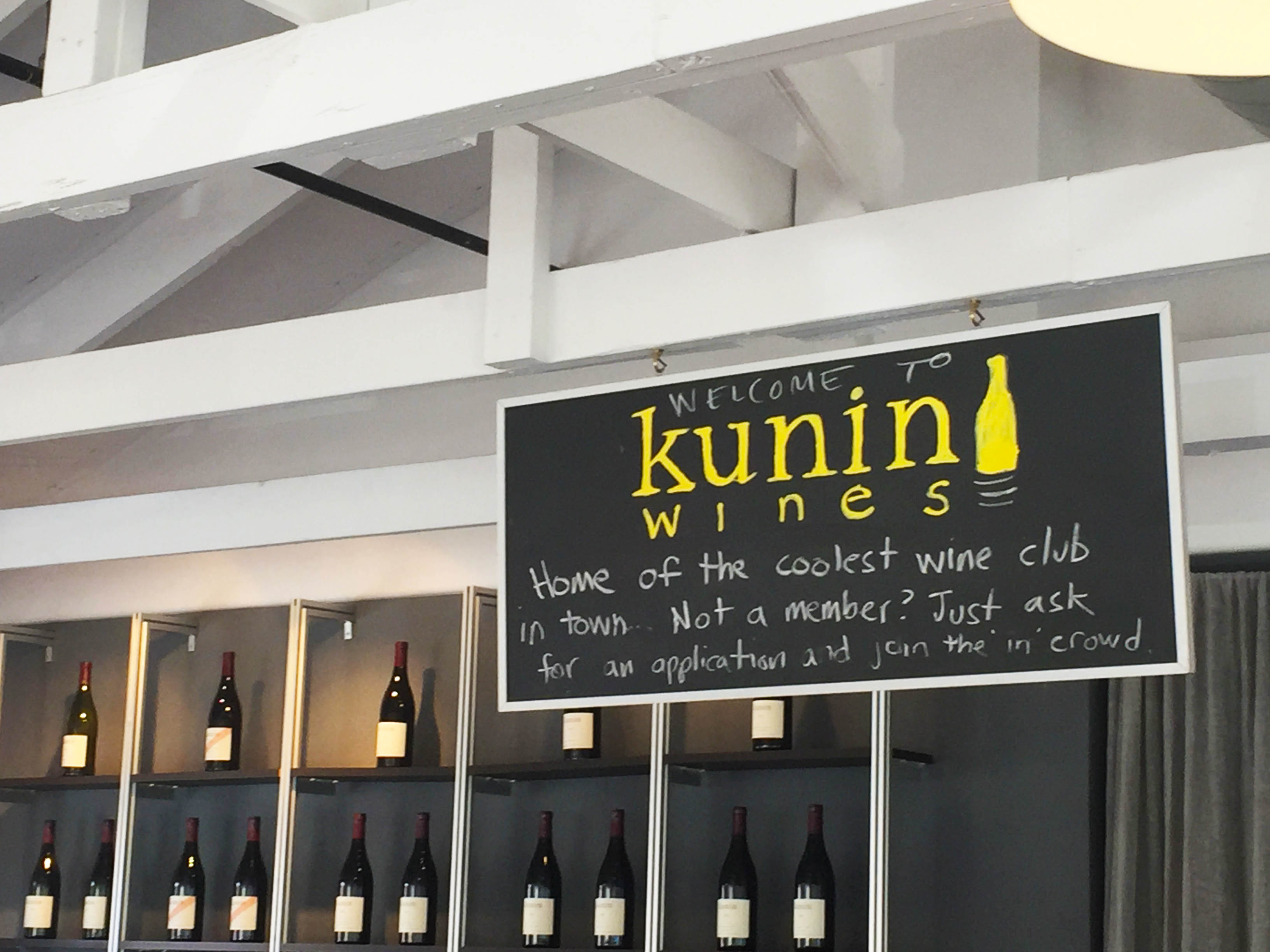 Start off tasting at Kunin Wines, which focuses on Rhône-style wines. The cozy tasting room has a laid-back, California beachy feel to it. Small production wineries like this tend to be my favorite (they make about 5,000 cases a year), and Kunin's offerings include Pape Star – a blend of Grenache, Mourvedre, Syrah, and Cinsault varietals.
Kunin is located in the heart of the Urban Wine Trail, so after tasting there, there's no shortage of options of where to go next. Next we opted to go next door to what has to be the funkiest wine tasting room in the area, Municipal Winemakers.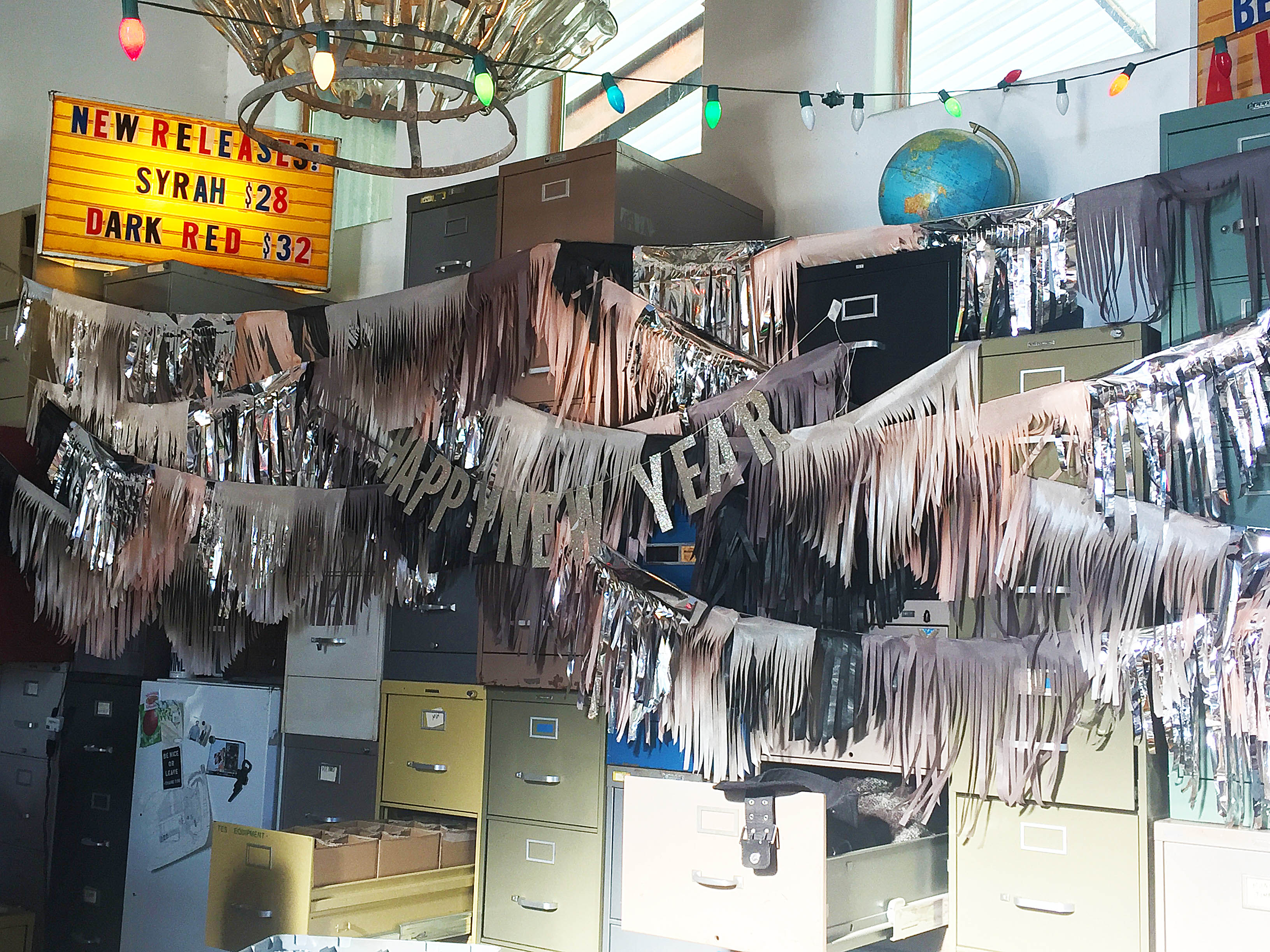 There's lots of quirky decor to check out while you're wine tasting at Muni Wines, including their wall of filing cabinets, which the servers are constantly pulling out wine from. The vibe is fun and in our experience, the employees are super nice and happy to answer any questions you have.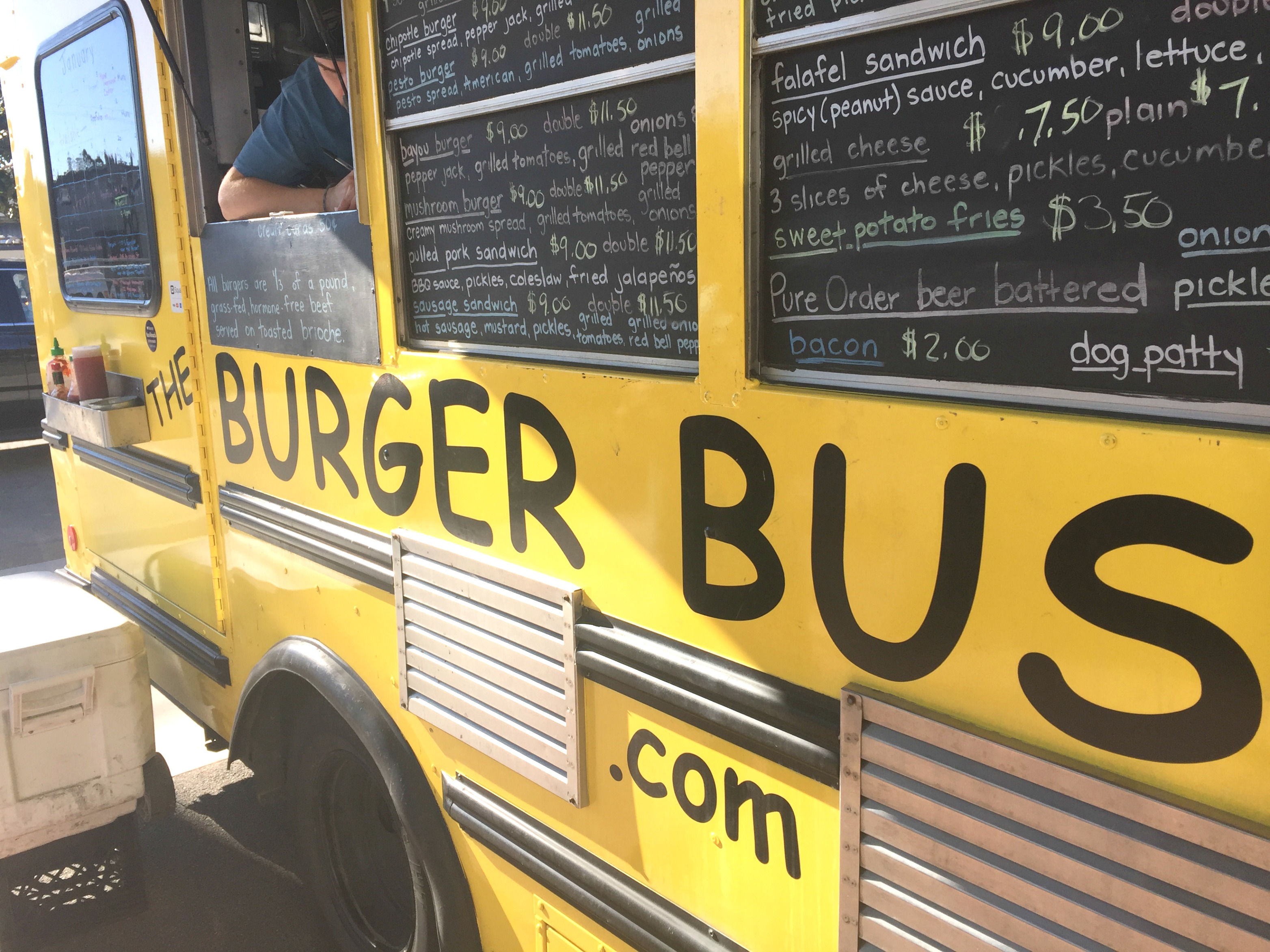 If you're working up an appetite wine tasting, see if The Burger Bus is camped out in front of Muni Wines (you can't miss it), as they frequently are. Besides having the obvious menu items, they also offer vegetarian options like a falafel sandwich and grilled cheese. My hubby and I ordered sweet potato fries to split as we tasted at Muni Wines. If you'd like to have a sit-down lunch, places like the Santa Barbara FisHouse are nearby.
Next up on our afternoon of tasting was a visit to LaFond Winery, which came to me as a recommendation from Food & Wine magazine. LaFond has vineyards in the Sta. Rita Hills Appellation, and is known for its pinot noir productions.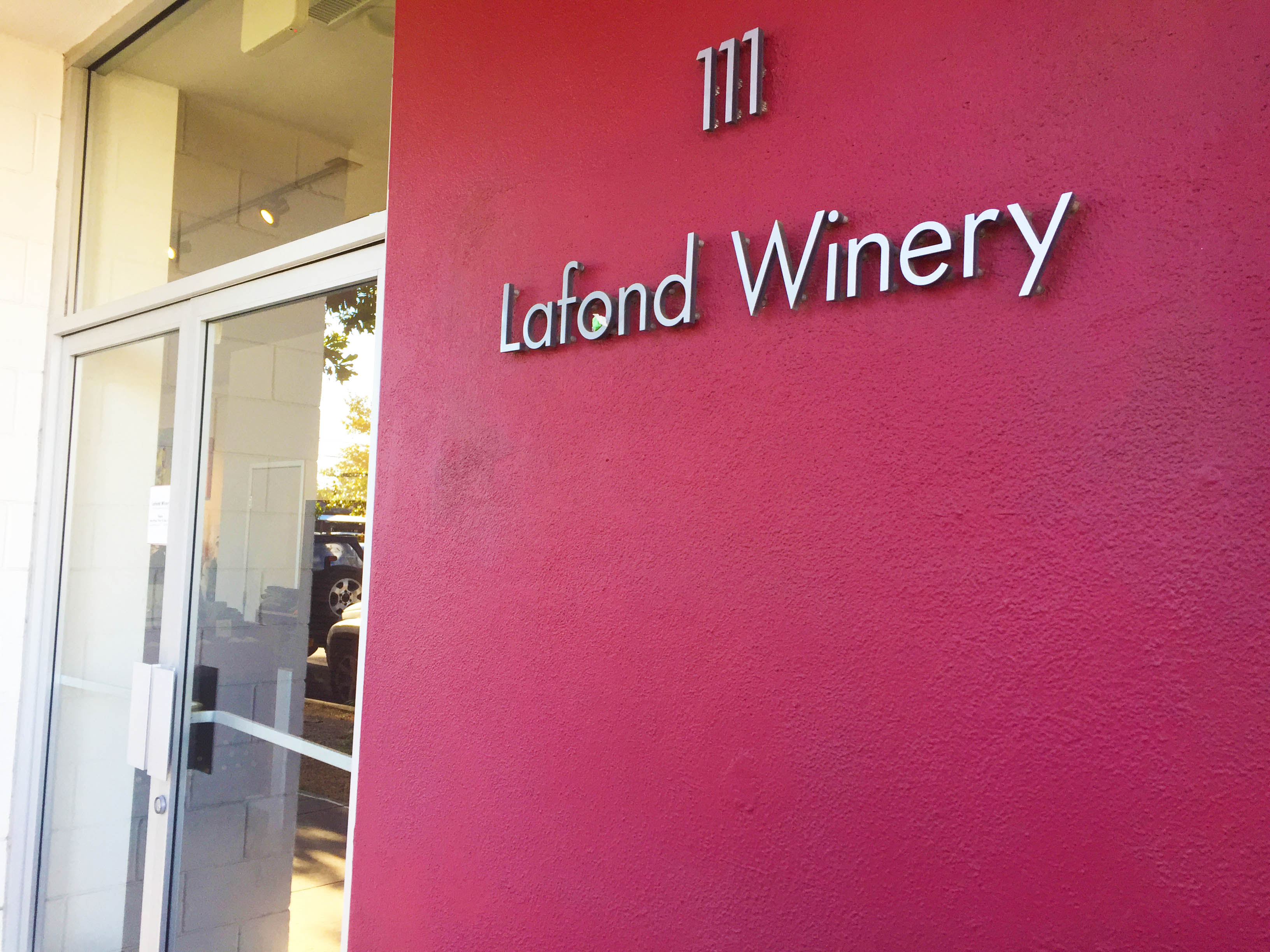 Afterwards, if you're ready for some live music, stop into Oreana Winery, which features outdoor music on the weekends.
The combination of live music and a large crowd makes Oreana seem more like a bar. To that point, the servers didn't offer up much info about the wine, and we met two people who were on a first date tasting there after meeting online (pretty awkward and funny). It's the kind of place you take your first date to, so if you dig a more bar-like vibe with good live music, Oreana might be your cup of tea. It's a good spot after you've had your fill of more intimate wine tasting and may want to slowly sip through your tasting and chat with your company.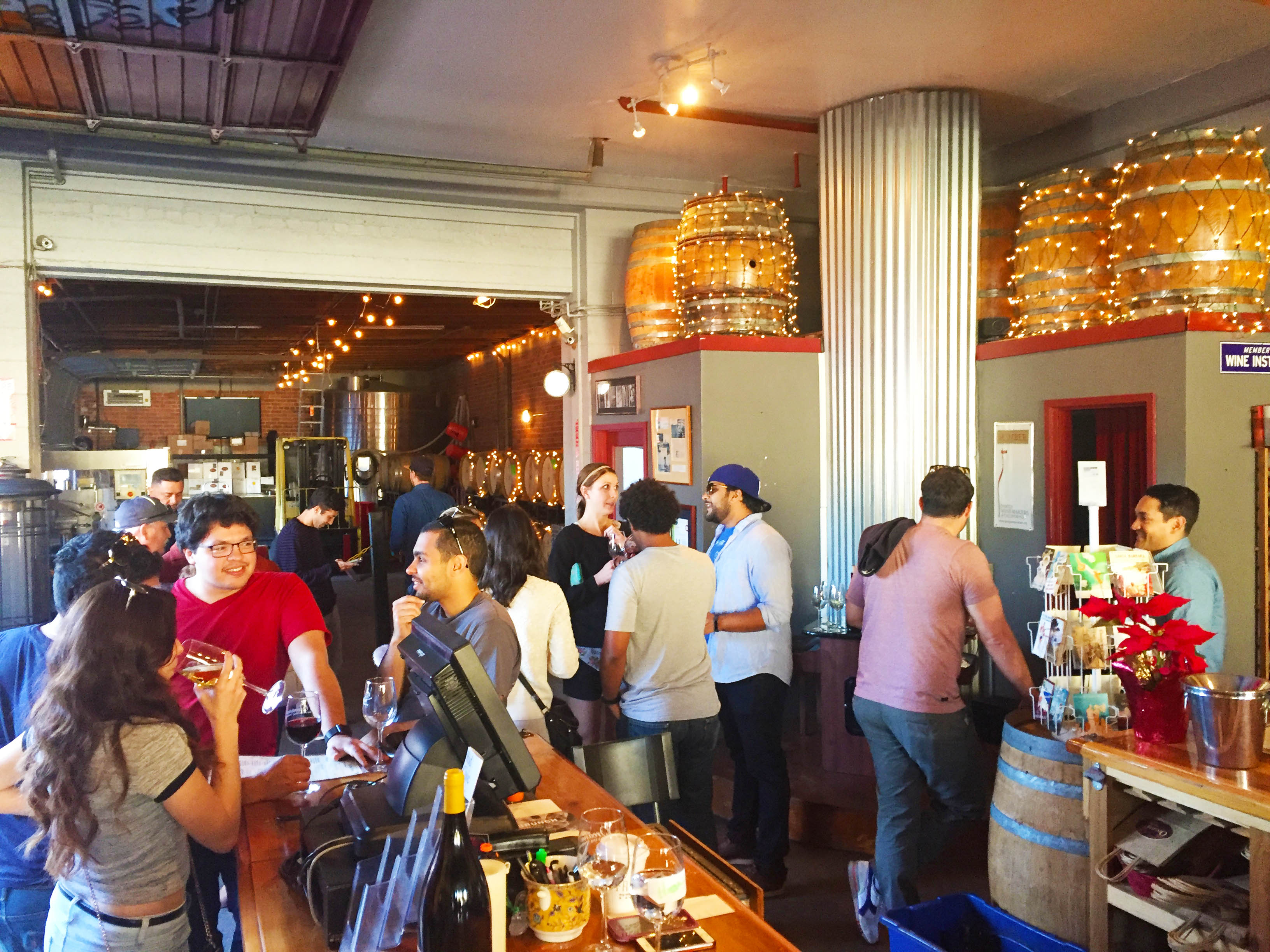 A few other wine tasting room options:
After you've had your fill of wine, head back to your hotel to freshen up, chill for a bit, and maybe take a nap before heading back out for dinner.
There are countless dinner options, depending on what you're in the mood for. Adam and I ate an early dinner at Olio Pizzeria Enoteca & Bar before our nighttime plans. Their dinner menu has a variety of classic Italian dishes, and we split their favorita salad + a pizza, both of which were very good.
I really wanted to try local vegetarian restaurant Mesa Verde, but we unfortunately didn't have the time to eat there (we had been having too much fun wine tasting!). With menu items like a cashew cheese board, grilled peach & avocado salad, and macadamia butter crostini, I have Mesa Verde #1 on my dinner list for the next time I visit Santa Barbara!
Other restaurant options that I found & liked in my travel research include:
After dinner, we walked over to the Granada Theater for our main event of the night: seeing Gavin DeGraw in concert.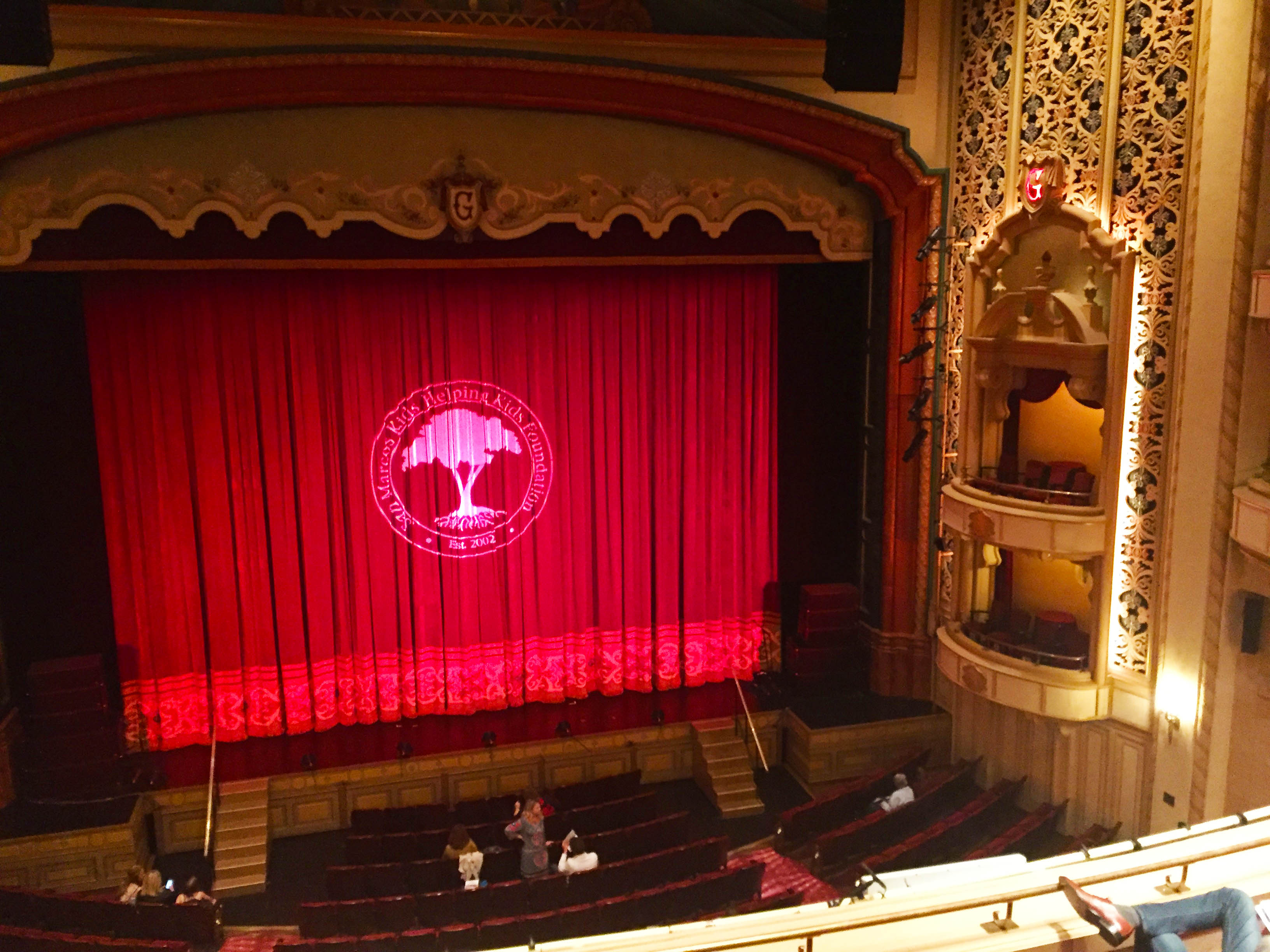 The benefit concert was hosted by Kids Helping Kids – a student-run, local nonprofit that works to help kids in need. They focused their energy on helping victims of sex trafficking crimes last year, and it was awesome to be a part of the event. Adam and I were both impressed by the kids, who seemed so well-spoken and mature for their ages.
We're both longtime fans of Gavin DeGraw, and I nabbed tickets to the concert as a Christmas gift for my hubby. His voice is amazing, and the concert was so much fun!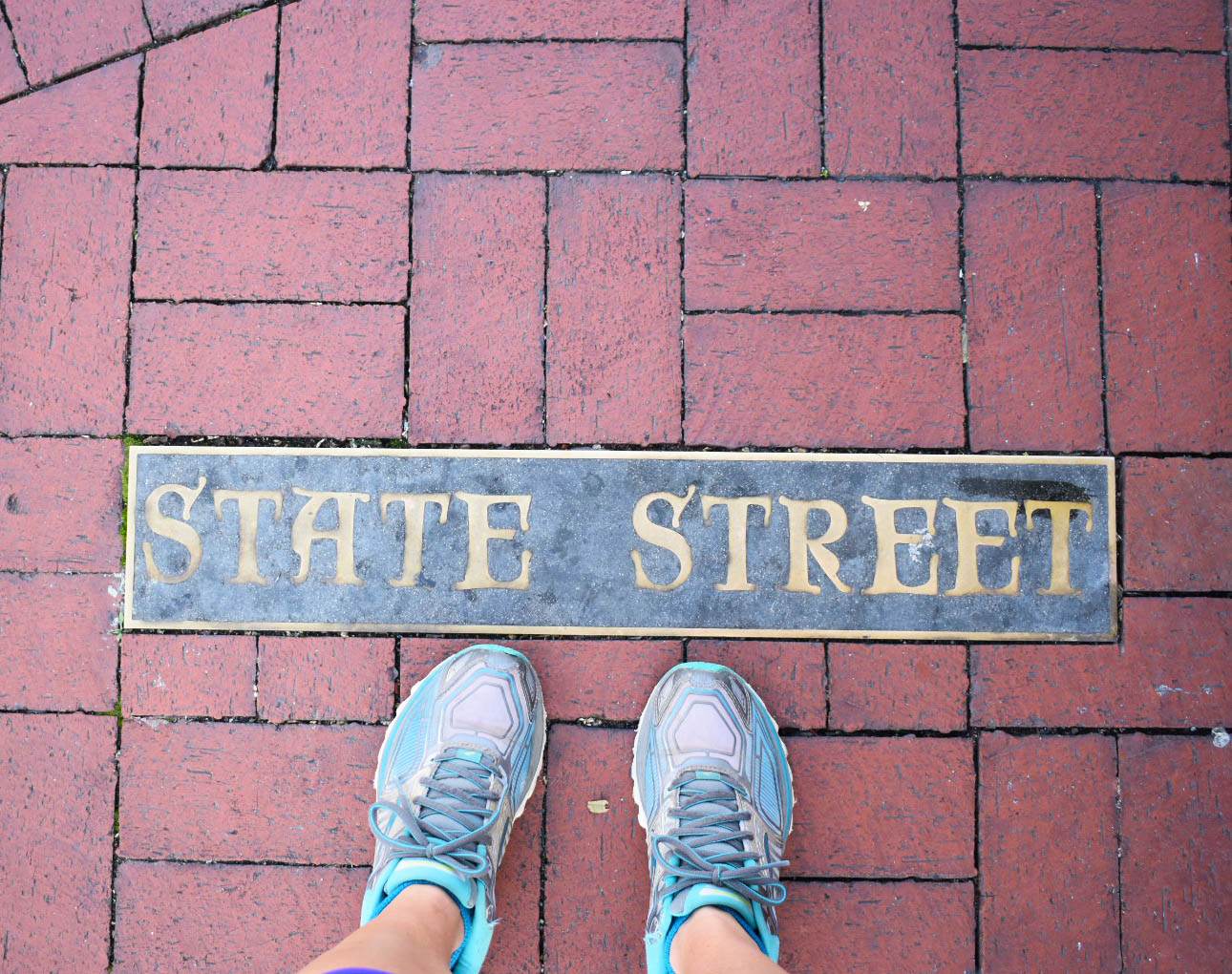 The Granada Theater often puts on music events, ballet, and comedy shows, so if you're into that kind of thing like I am, I would 100% recommend checking them out. Otherwise, post-dinner, walk around somewhere like State Street to find a fun bar to get a drink and cap off your (hopefully wonderful) day.
If you're like me, you'll wake up on Sunday morning ready for some breakfast in Santa Barbara. Brunch time!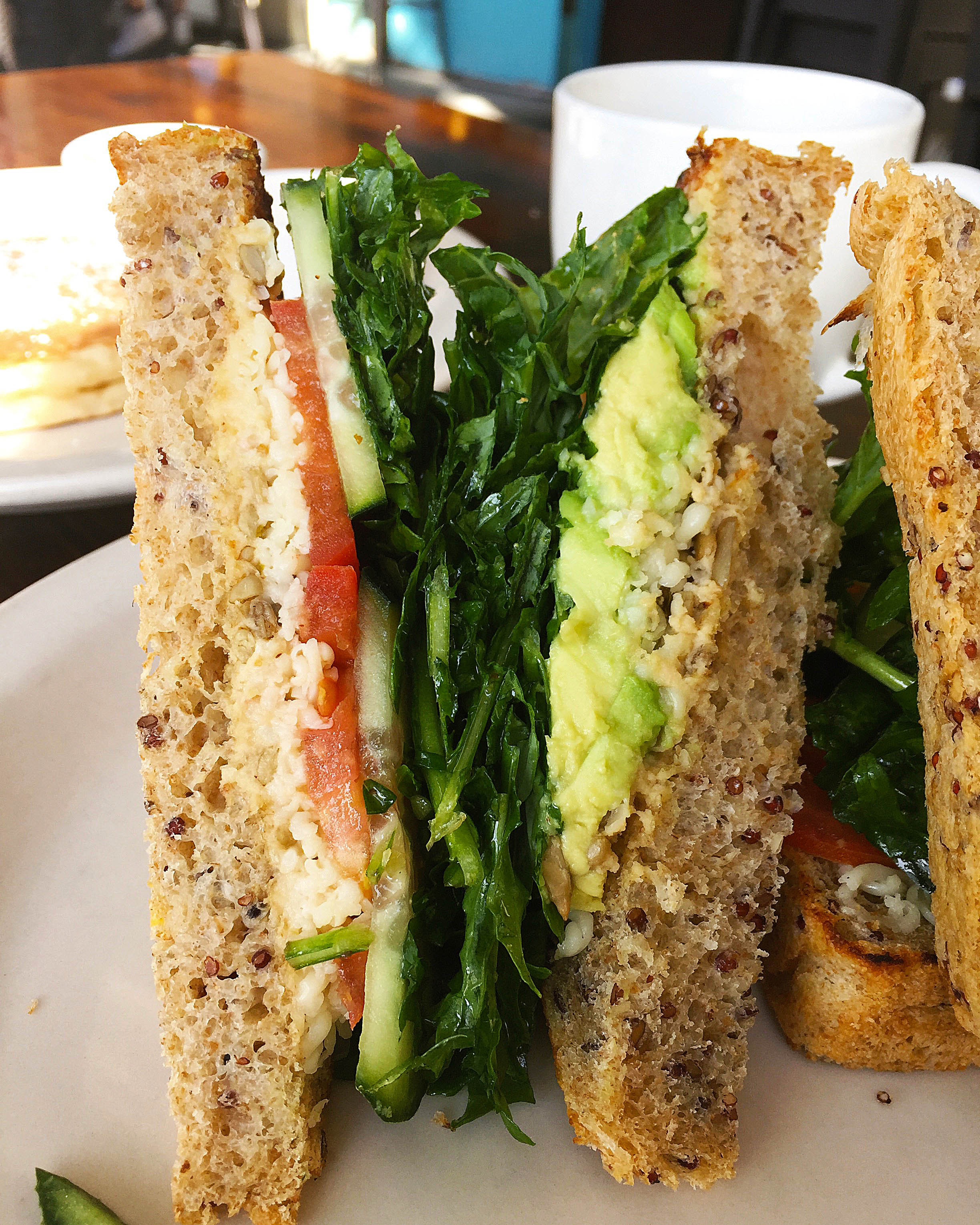 We found ourselves at Dawn Patrol – a popular breakfast & lunch spot. I was craving some veggies, so I ordered their herbivore sandwich, which had hummus, sunflower seeds, cucumber, kale, pepper jack, avocado and tomatoes, and was exactly what I wanted.
Other brunch options include:
Scarlett Begonia  – Focused on sustainable & organic food
Tupelo Junction Cafe – Seeing cinnamon apple beignets & pumpkin oatmeal waffles on their menu automatically makes me hungry!
Backyard Bowls – Looking for a lighter breakfast? This place specializes in acai bowls, hot porridges & smoothies.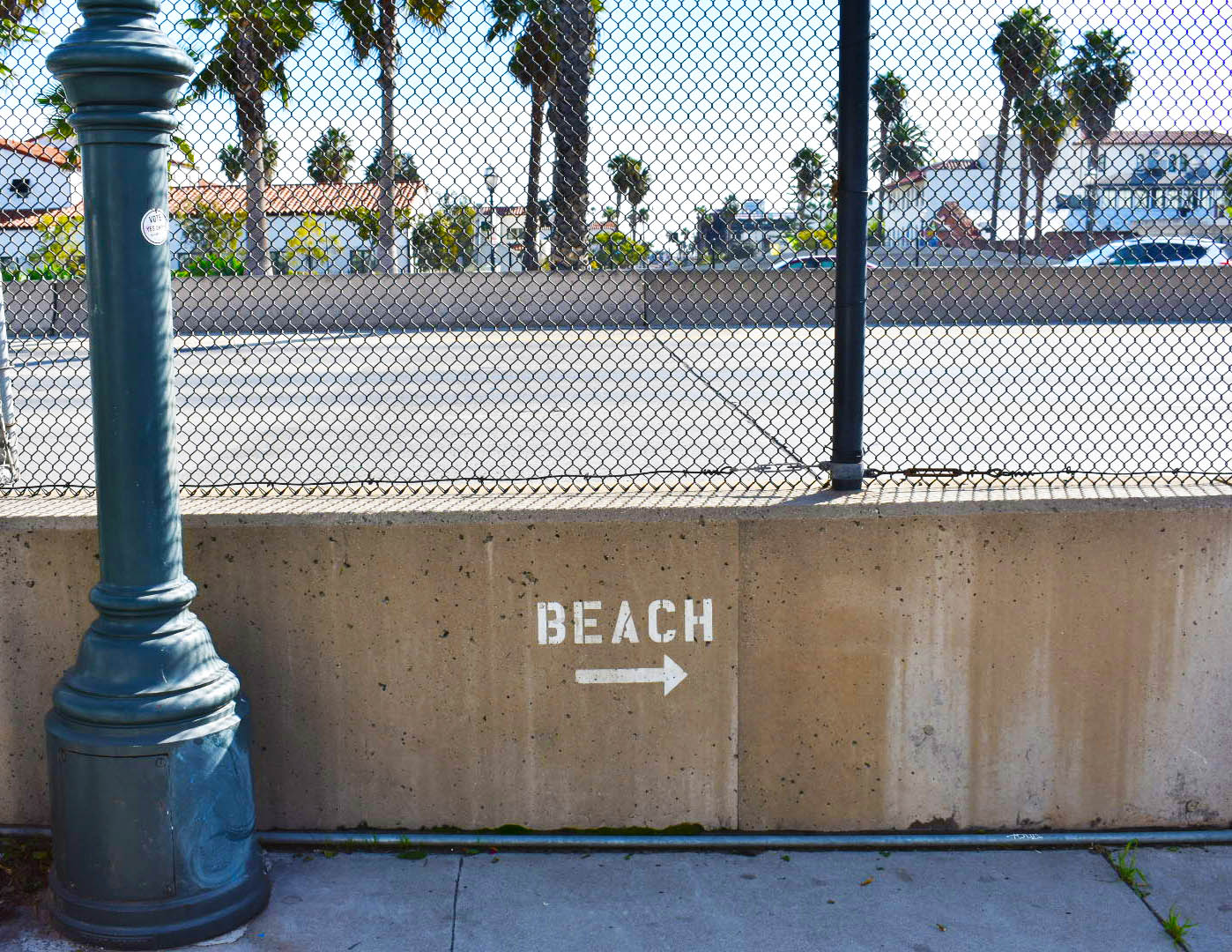 Afterwards, go for a walk over to Stearns Wharf to stroll the pier, take in the sights, do a little souvenir shopping or check out the museum if you feel like it…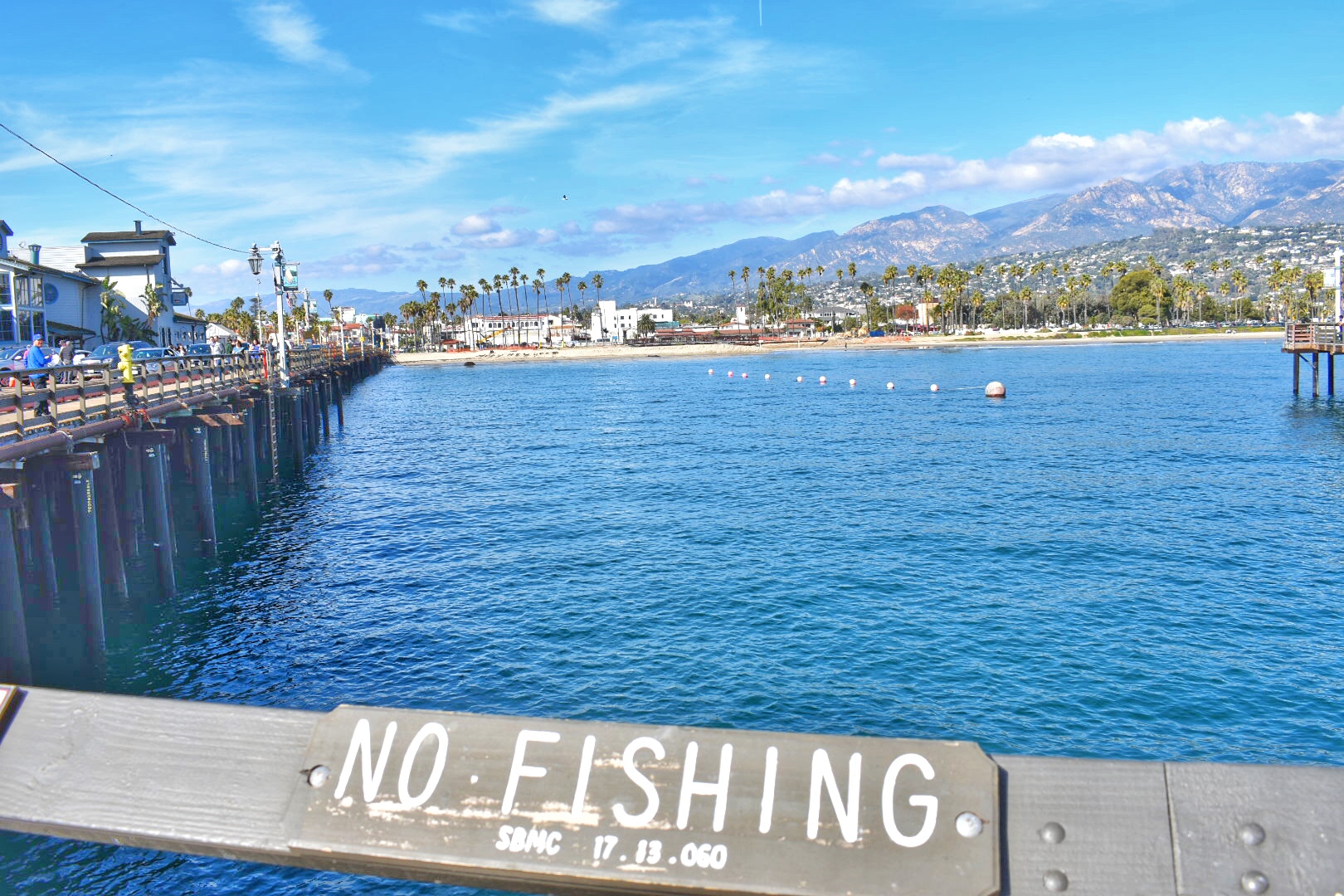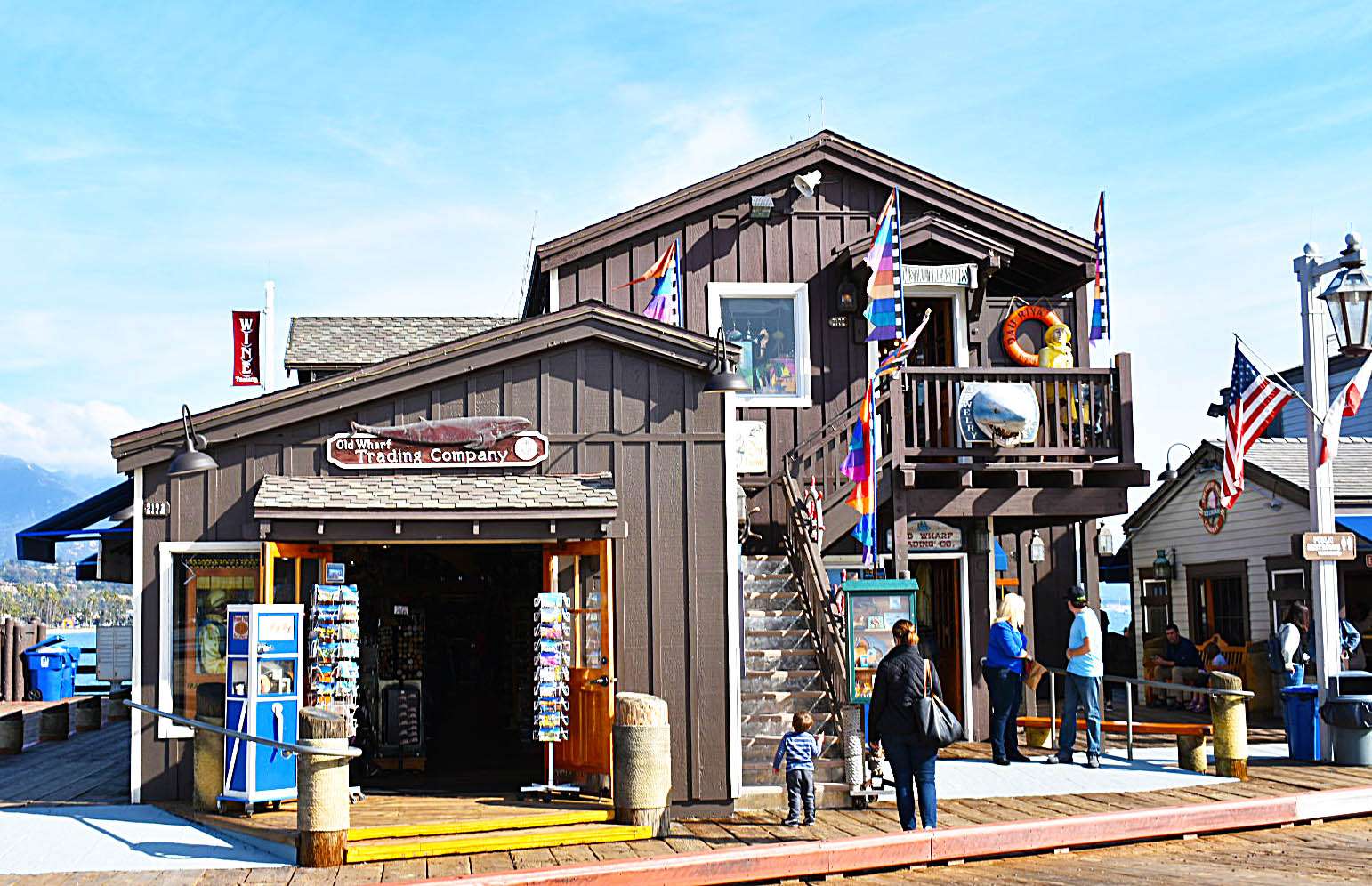 …and stop to take a few selfies and enjoy the ocean views.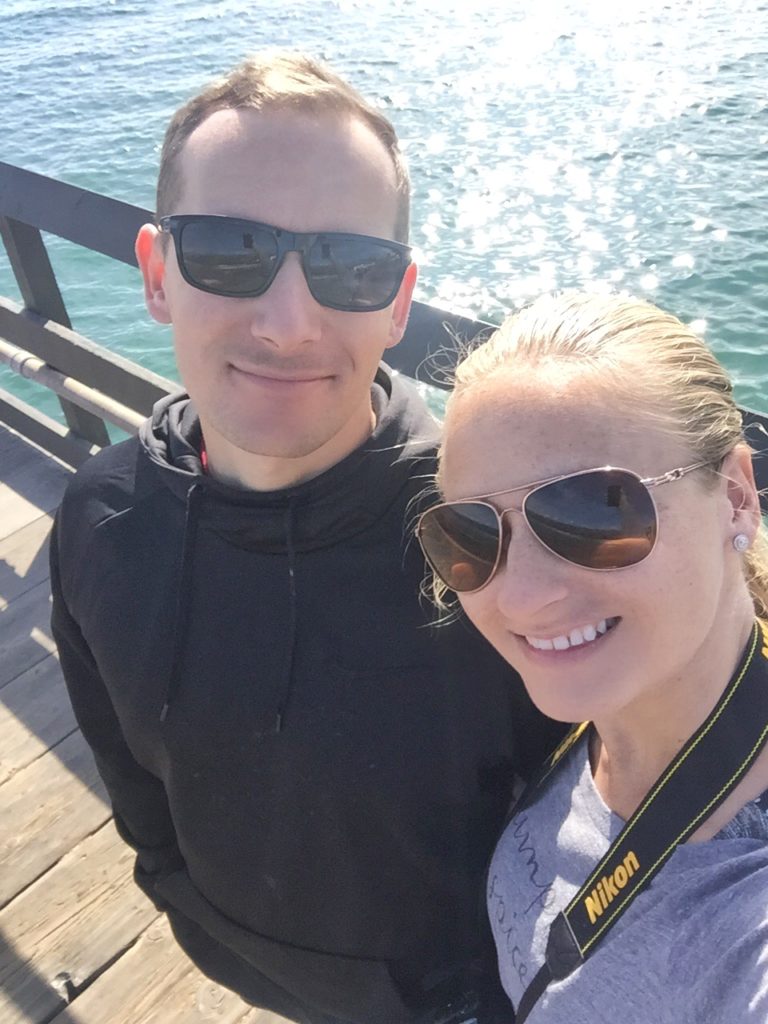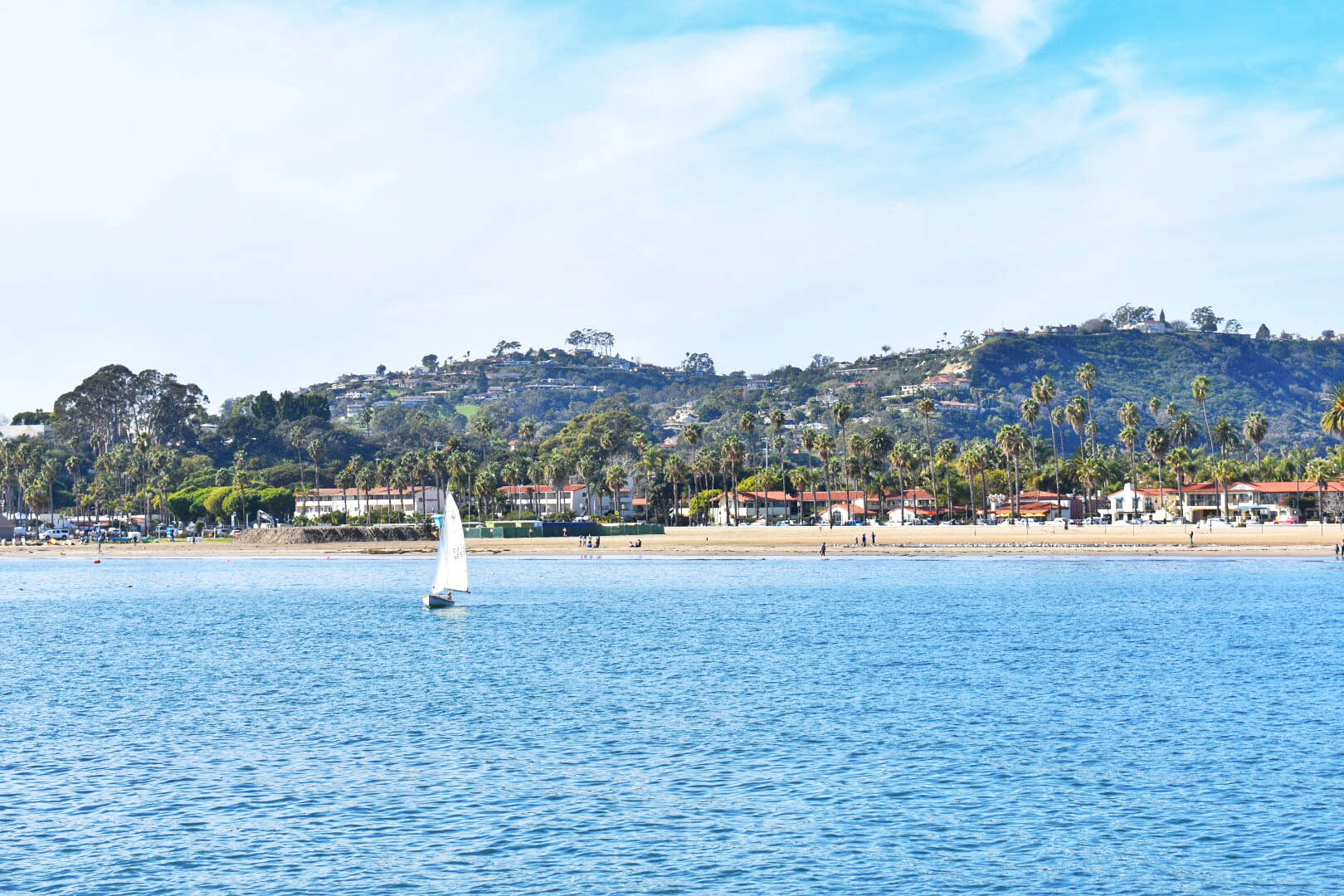 After you've gotten your fill of the pier, head back into town up State Street, where there are lots of cute shops to pop into.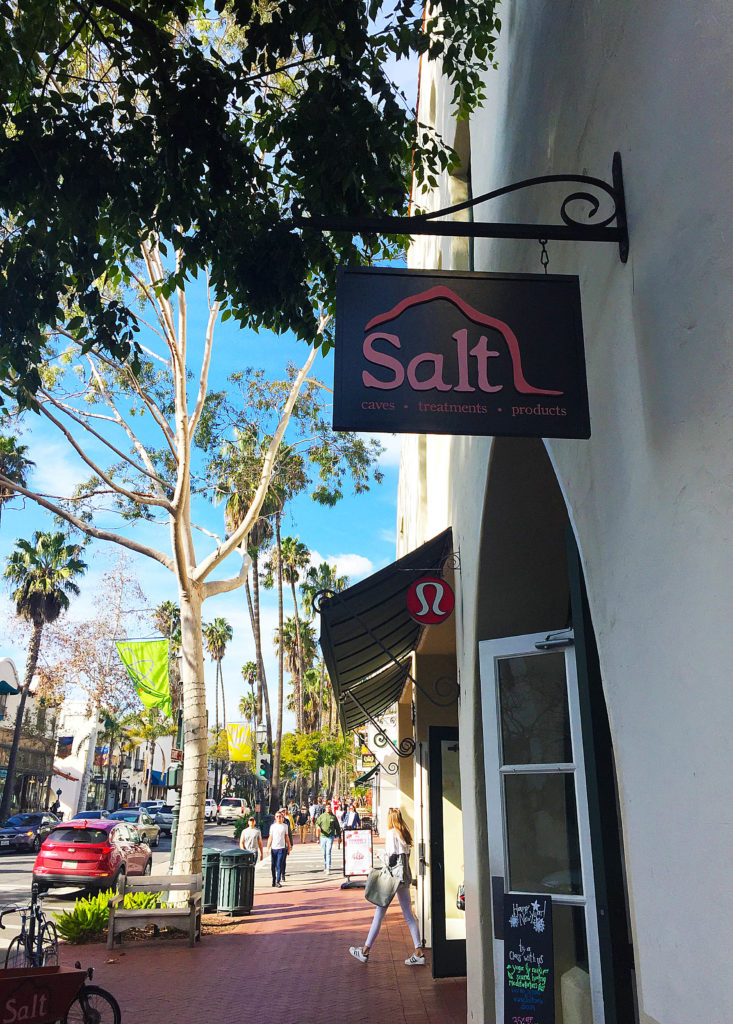 My favorite store visit was to Salt, the largest underground salt cave in North America. Offering beauty, health, and food products infused with Himalayan sea salt, the store itself is awesome…. but that's not all they have at Salt!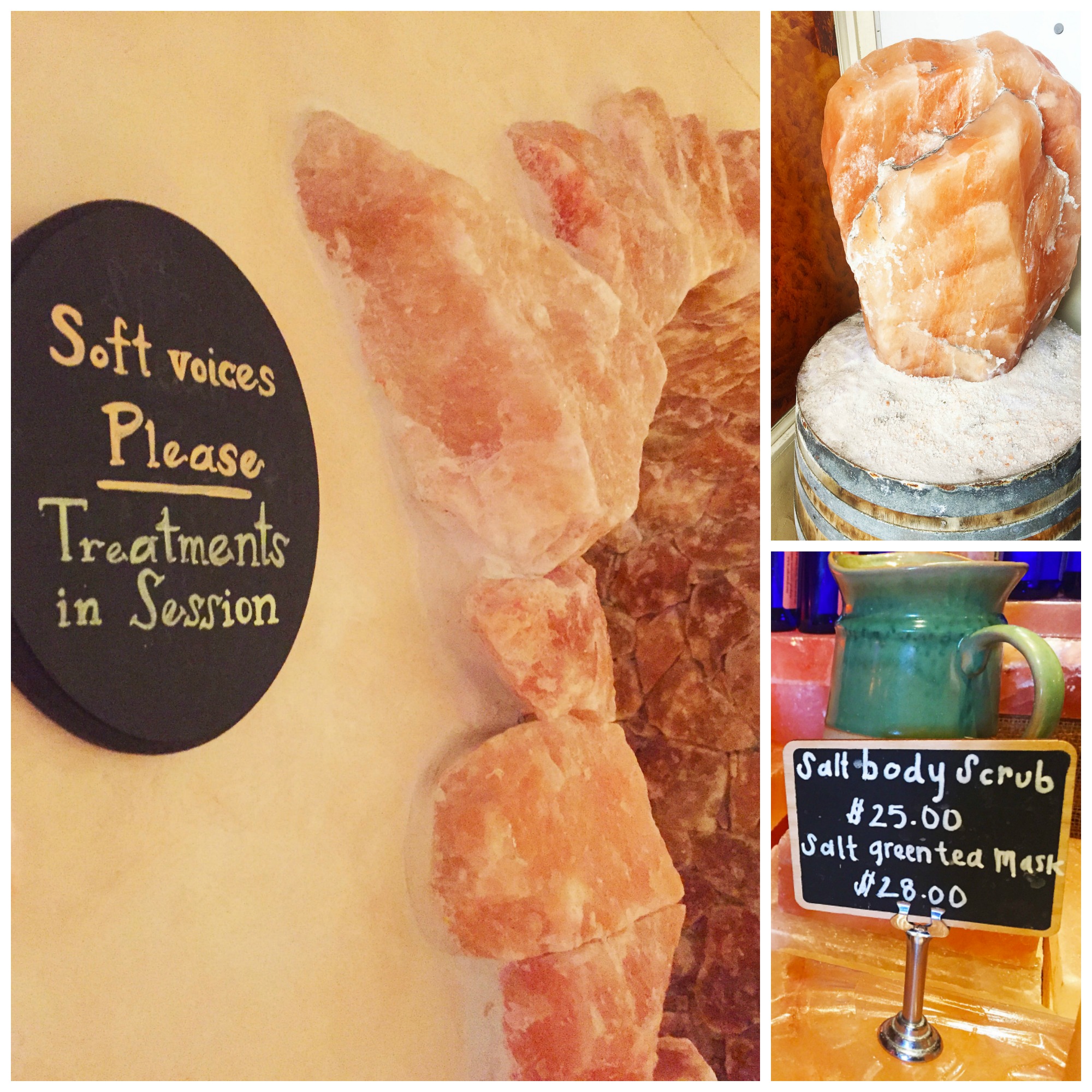 Salt also offers yoga classes, spa treatments and de-stressing cave sessions! How cool right?
I really wanted to take a yoga class in one of their caves, but they weren't offering any that fit in with our day. Next time I might book a Himalyan salt scrub massage, because it just sounds awesomely relaxing.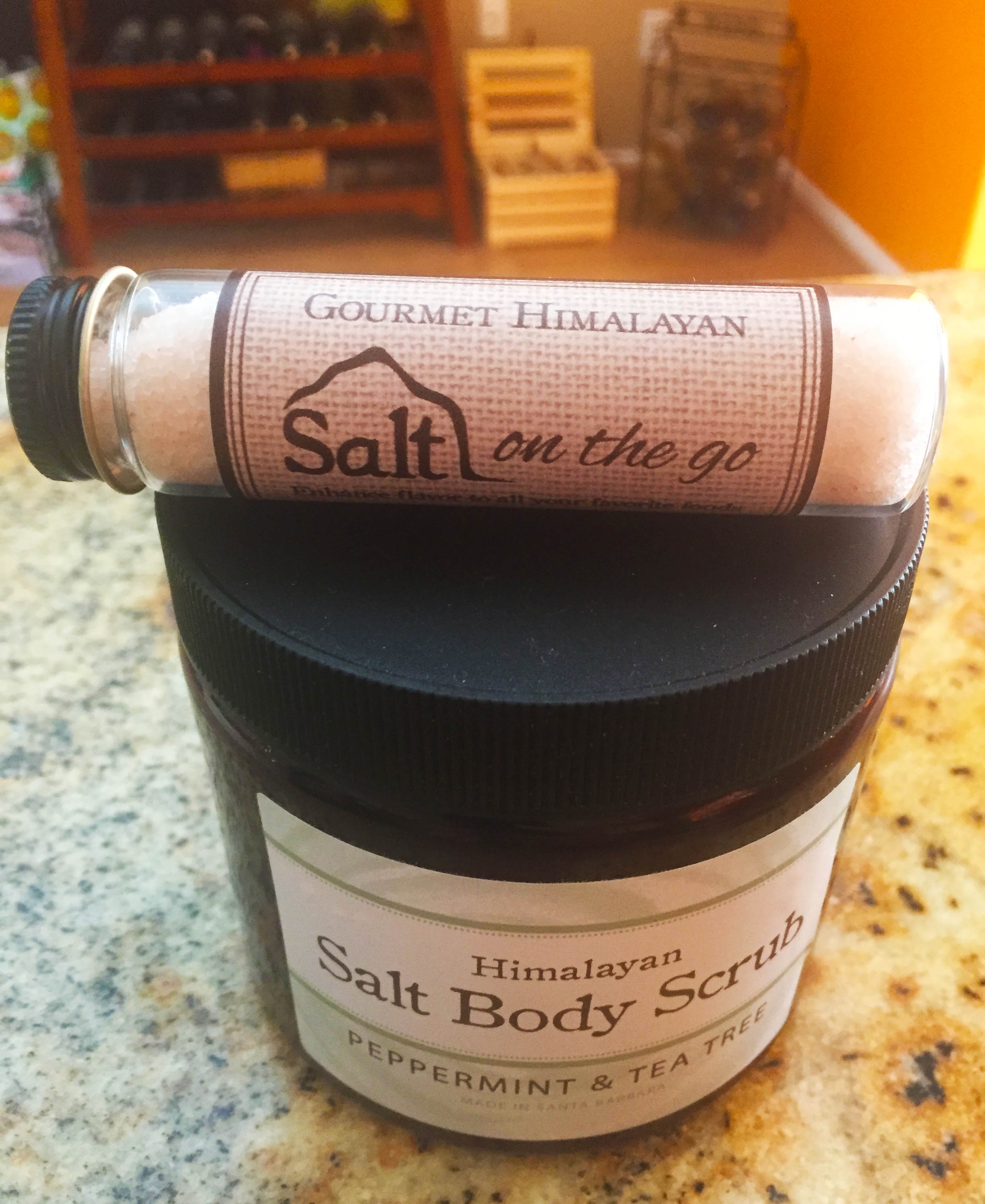 I came home with a peppermint & tea tree salt body scrub + some Himalayan salt to use in the kitchen.
After you check out Salt, make the walk over to C'est Cheese to check out their cheese shop and bakery. If you feel it, pop in for a wine tasting on the way at Jamie Slone Wines.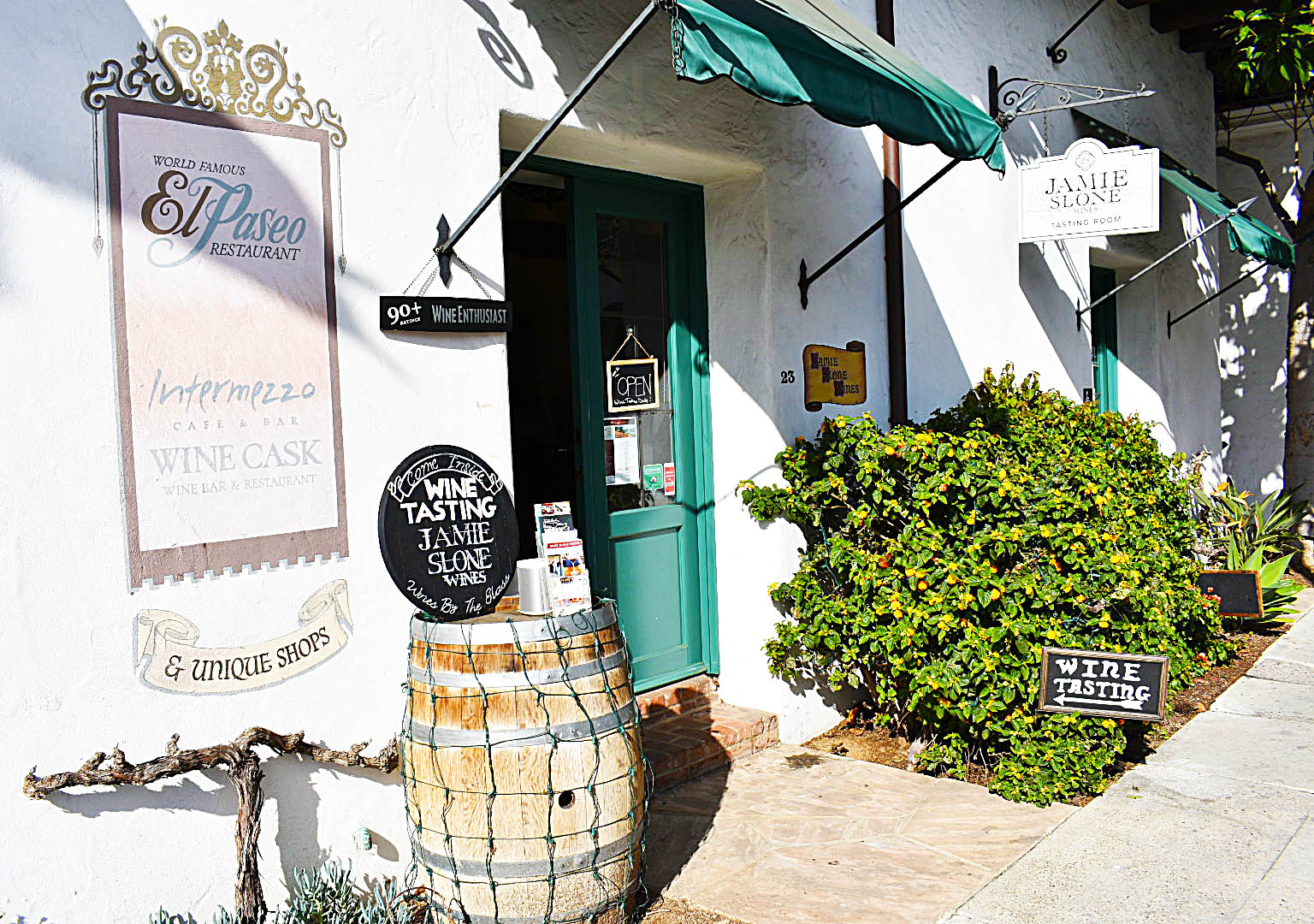 C'est Cheese has lots of cheese, but they also have many other goodies, like fresh bread and seasonal salads. The lunch menu sounds awesome!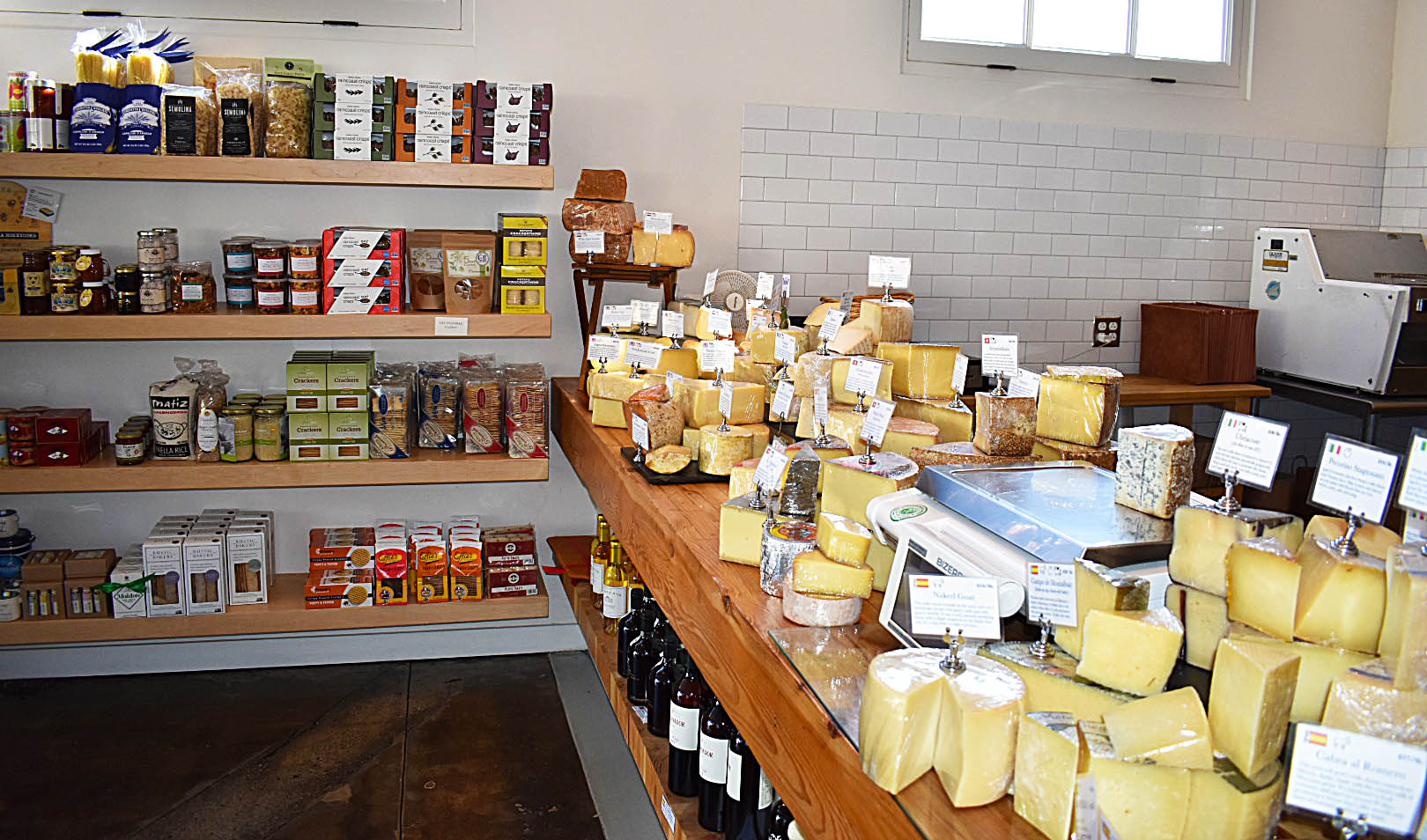 We picked up some dried pears, salted caramels and cheese to take home with us.
After you've explored around downtown to your satisfaction, hop in your car and head 10-15 minutes north to experience some time out in nature.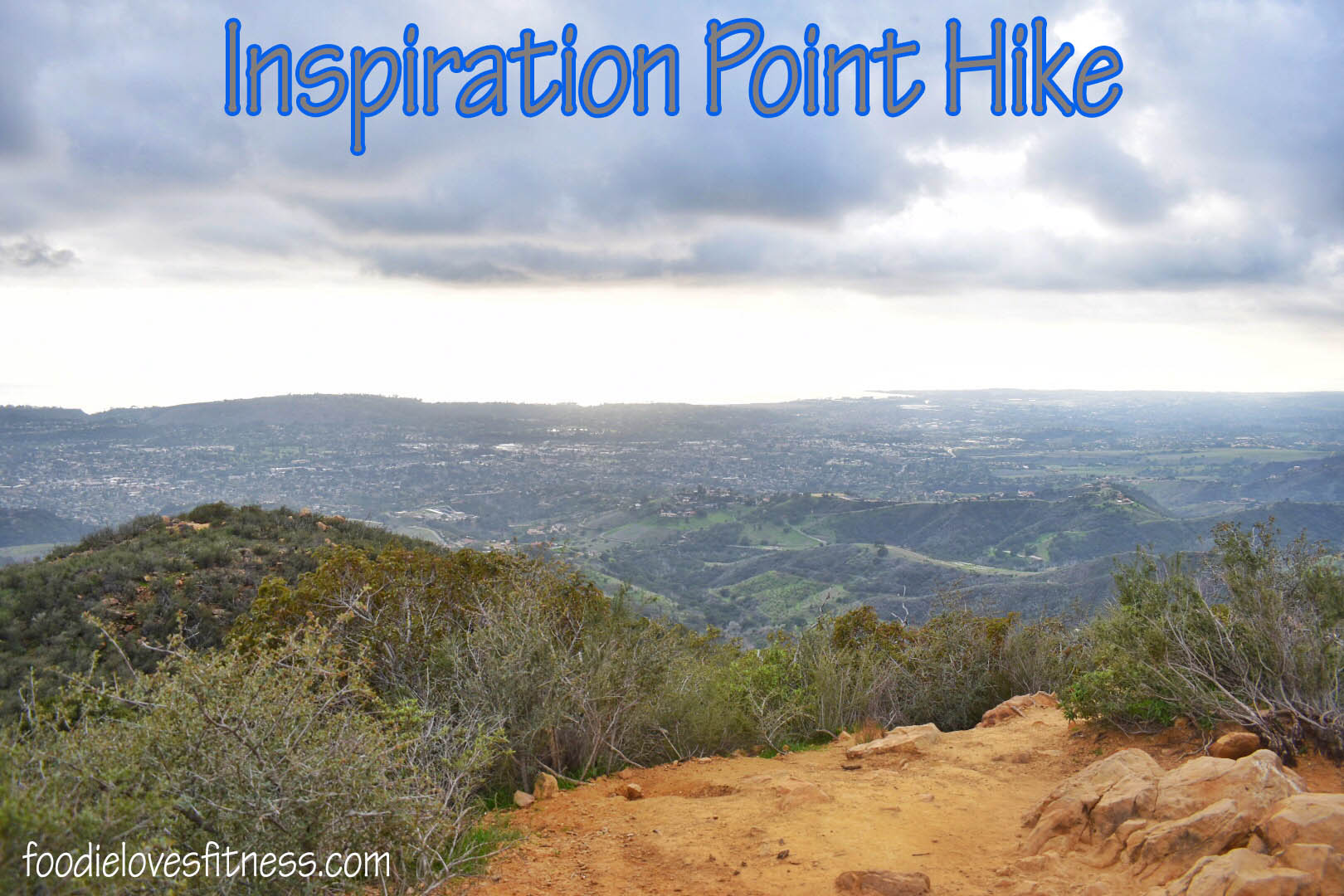 Inspiration Point is a popular 3 1/2 mile hike that offers pretty views of the Santa Barbara area. Park on Tunnel Road wherever you can find a spot, and the trail begins at the end of the road.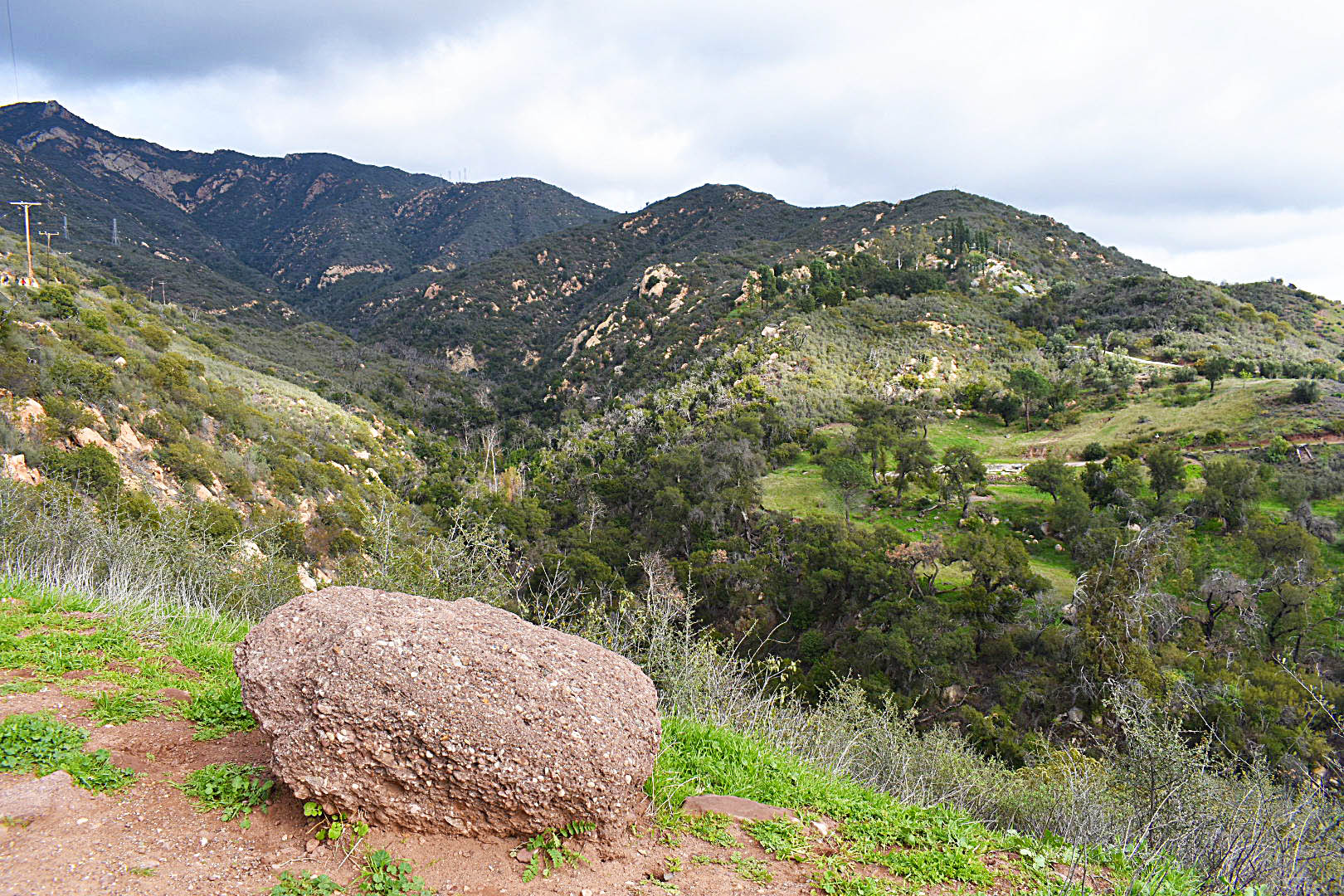 The signage isn't great on the trail, but we made our way up the trail and back in about 90 minutes. What I like about is is that it isn't crazy challenging, but it was a nice little hike that gave us a workout for the day.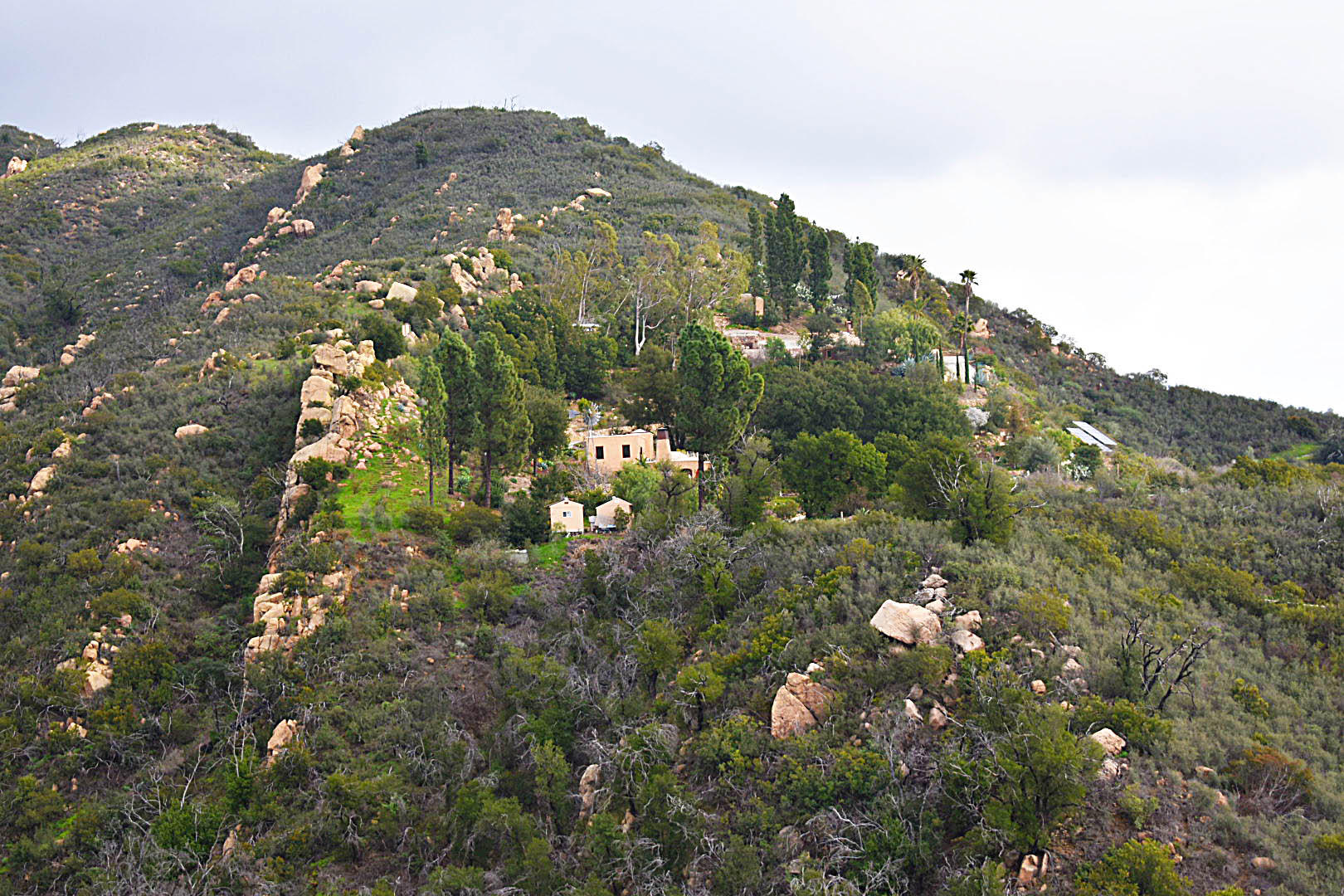 How neat is this house that blends into the mountain rocks?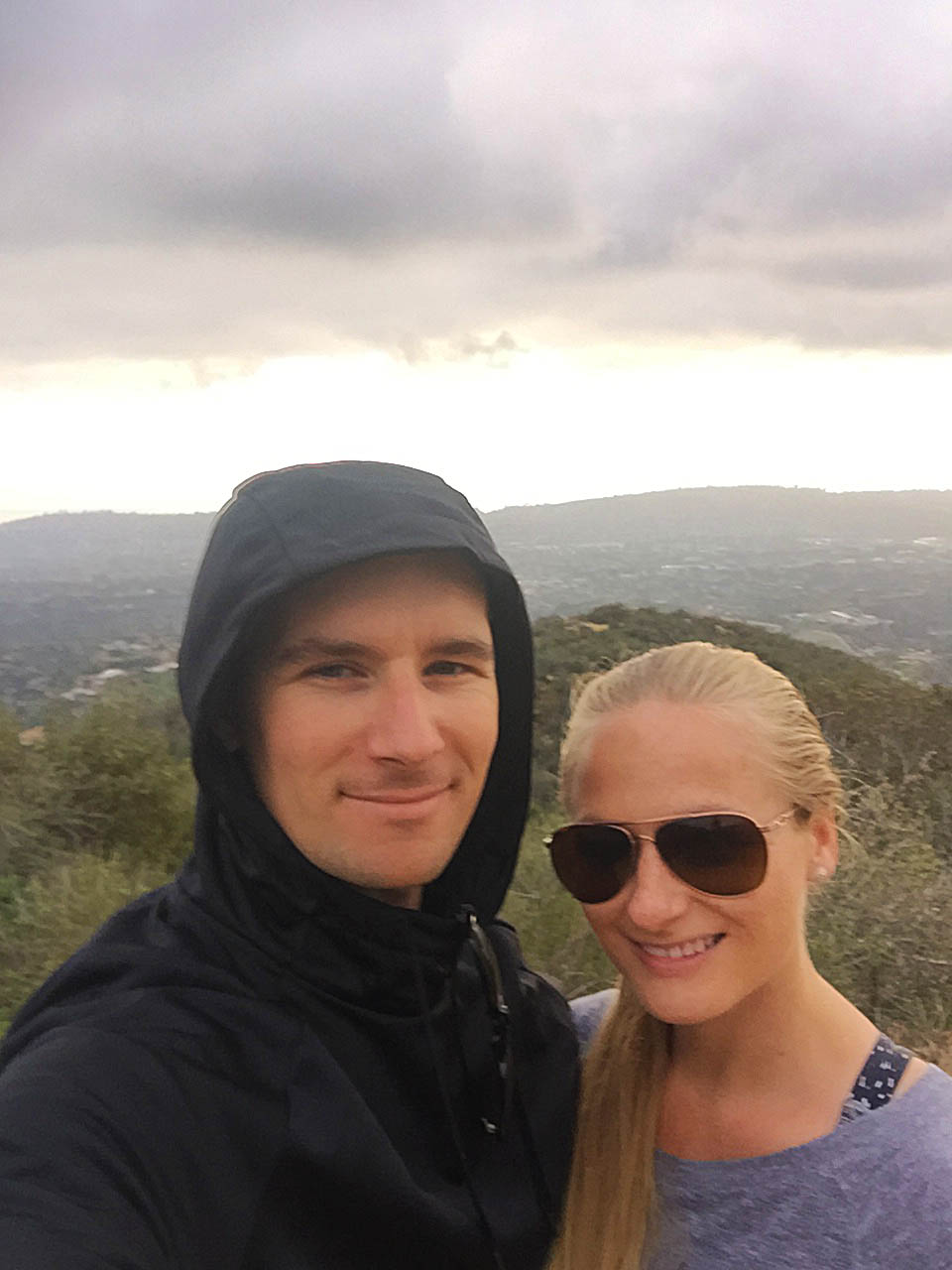 Workout complete!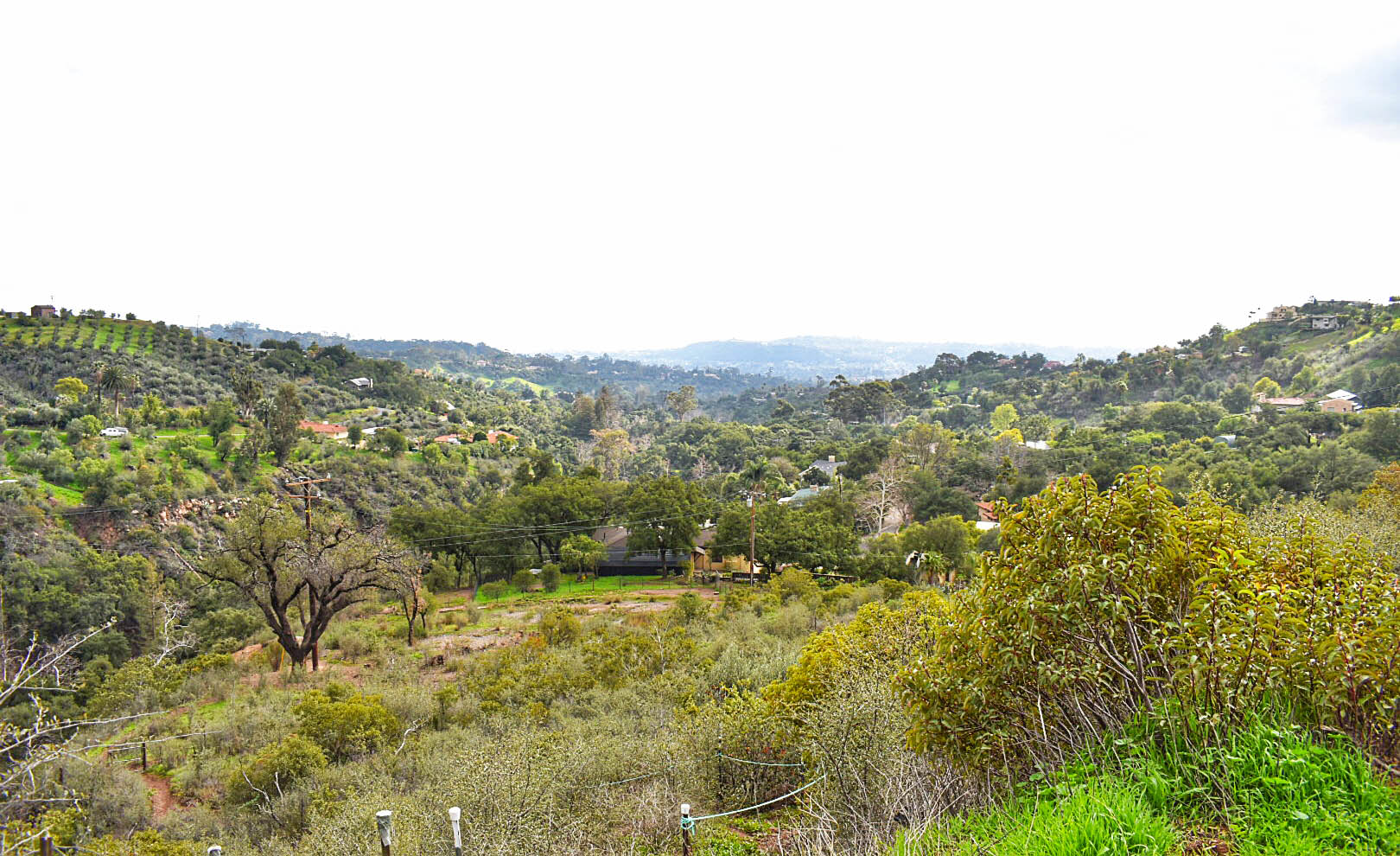 After our hike, it was late in the afternoon so sadly, it was time to head back home to San Diego. We were only in Santa Barbara for about 28 hours, and we definitely packed in a lot of fun during our first getaway of the year!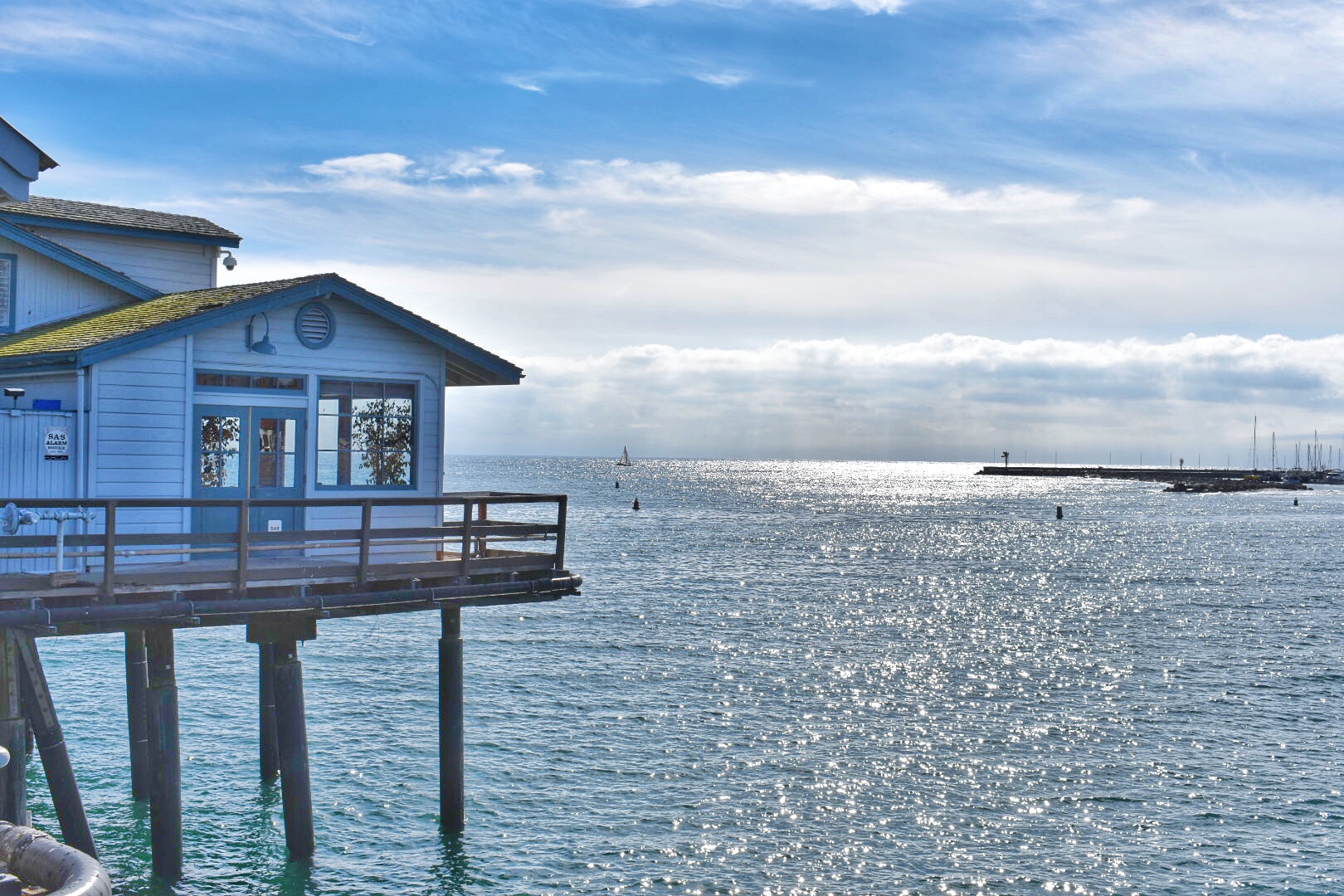 One thing's for sure: Santa Barbara is one gorgeous place!
Tell me.. Have you ever been to Santa Barbara? Do you have any travel plans for 2017 yet?