Happy Halloween!
If you trick-or-treat at my house tonight, you'll be greeted by a barking Batpuppy: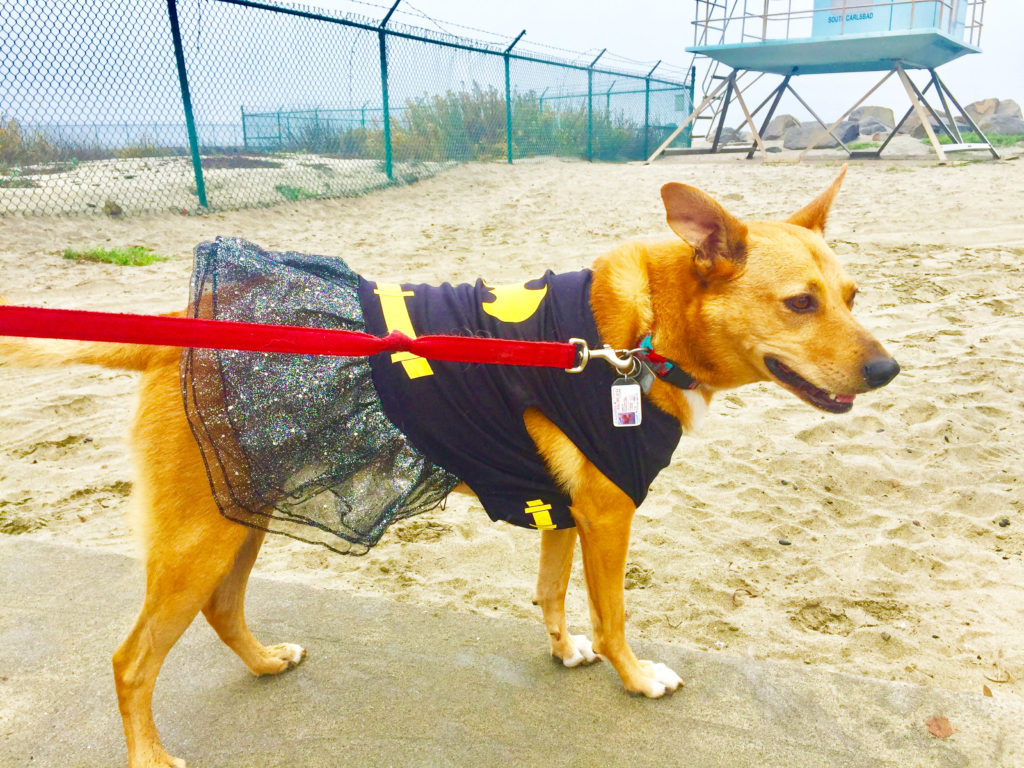 I celebrated Halloween yesterday by carving pumpkins and watching scary movies with my hubby, and making jack-o-lantern stuffed peppers for dinner.
Are you celebrating the holiday with some treats? If you're looking for a way to offset those extra candy calories today, try this at-home Halloween workout: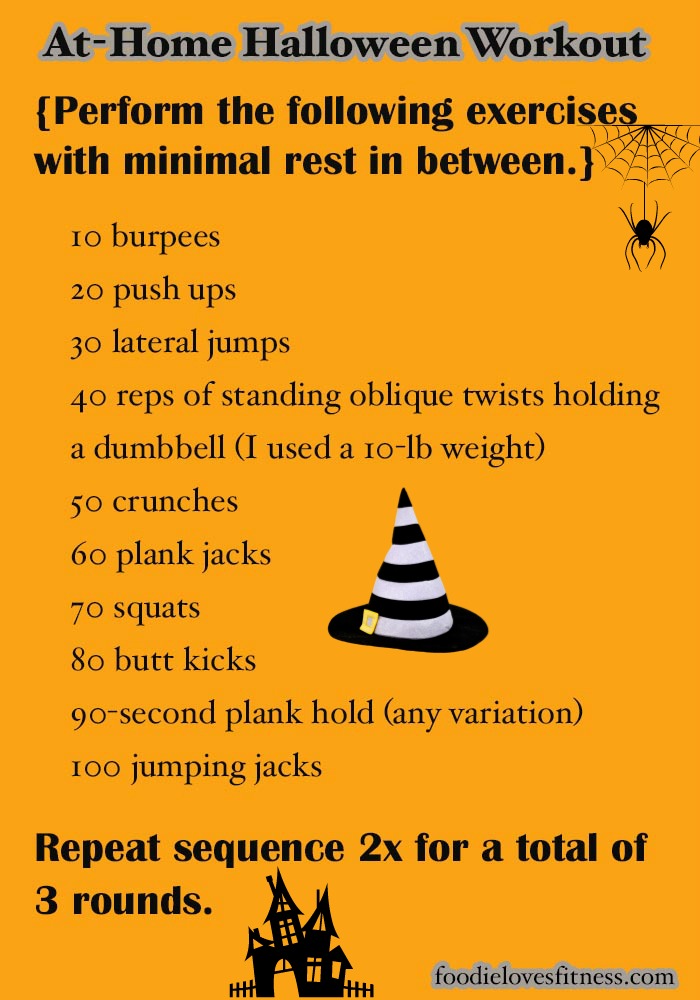 And speaking of workouts, today I'm sharing what I've been up to lately on the fitness front!
I had a bit of an injury scare about a week and a half ago, when I spent a few days thinking that I might have broken my middle toe after tripping at my door when walking inside from my backyard. Total klutz move! I was totally sober, but I was going to open wine, so I may have been a teeny bit excited and gotten ahead of myself. Oops. At first it was really painful but luckily, after a couple of days the throbbing subsided, and I think it was just a bad bone bruise.
Because of my poor little toe, I took it pretty easy last week with my exercise routine. It was painful putting on sneakers for a bunch of days, so I mostly did easy walks with my pup in sandals and did some upper body strength training and limited yoga. Luckily I'm almost good as new now and back to regular workouts!
Backing it up to last month's workouts, I had some fitness studio fun in September – especially when a heatwave hit and I wanted to get out of my warm house for my sweat sessions as much as possible. Having no A/C is no joke when it hits 100 degrees outside!
One studio that I took classes at was Fortis & YOGALUX in Carlsbad. What I love about this gym is that they offer a nice variety of classes, from yoga and barre to boxing and TRX. It's also close to my house, which makes it nice and convenient to take classes at any time that I can fit a workout in – regardless of rush hour traffic.
Two classes that I took there in September were
Agility Barre
and LUX HIIT. Created by one of the Fortis instructors, Lauren, Agility Barre reminded me a lot of Xtend Barre in that it's more cardio-focused than other barre styles. You use a weighted bar for some of the moves, and it incorporates some yoga elements. I liked the fast pace of the class, and as usual with barre, it incorporated a lot of great toning exercises.
The LUX HIIT class marked my return to a HIIT class after a 6 months hiatus. HIIT is one of my favorite kind of workouts, but I took a break from it after my foot injury earlier this year. I've still been limiting plyometric training and really high-impact workouts because I find that they make my foot and calf injuries flair up, but I was curious as to what LUX HIIT was all about….
…and it was such a great workout! It was a tough cardiovascular class, and holy calves! They were
so
sore for days after since they aren't used to me jumping up and down on them too much nowadays. Leaving this class super sweaty high on exercise endorphins, I was reminded why I love HIIT so much.