"Every moment you are on this planet, every moment that your heart is beating and your breath is flowing, is an opportunity to celebrate. So many wonderful blessings come into our life, and when we're present, we see them. When we're strong and disciplined we push away the garbage, and when we're bold we make the big choice to light up the world around us, to celebrate…"
– Outlaw Yoga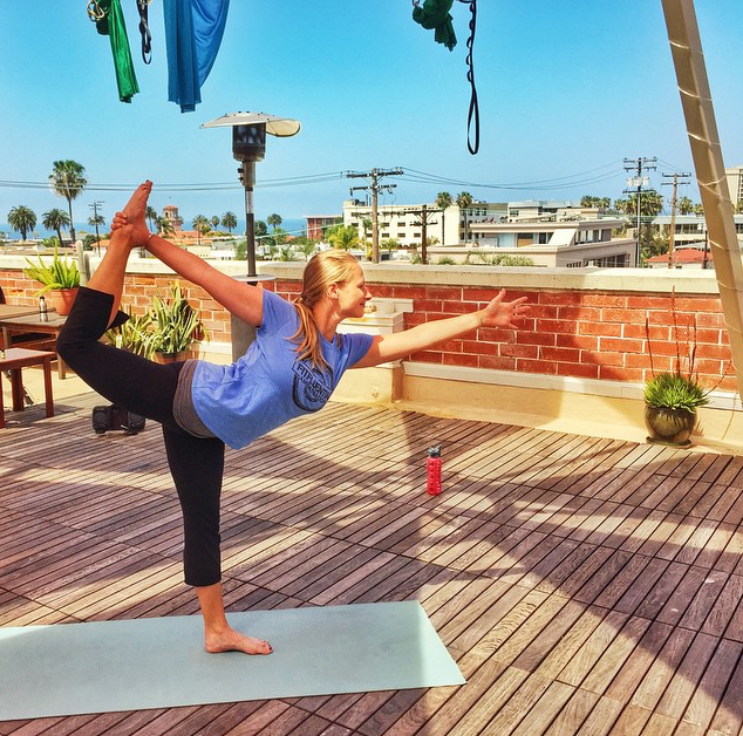 Happy Friday & last day of September!
Speaking of September, it's deemed National Yoga Month by the Department of Health & Human Services. It's the month where the worldwide yoga community celebrates the practice. As a yogi, I think that every month is yoga month, but this month I've definitely been thinking about my motivations for getting my Om on most days.
Lately I've popped into a few yoga classes at CorePower in Encinitas to sweat it out in their heated classes. To commemorate National Yoga Month, the yoga chain launched a campaign called #WhyIYoga – which encourages yogis everywhere to share why they practice.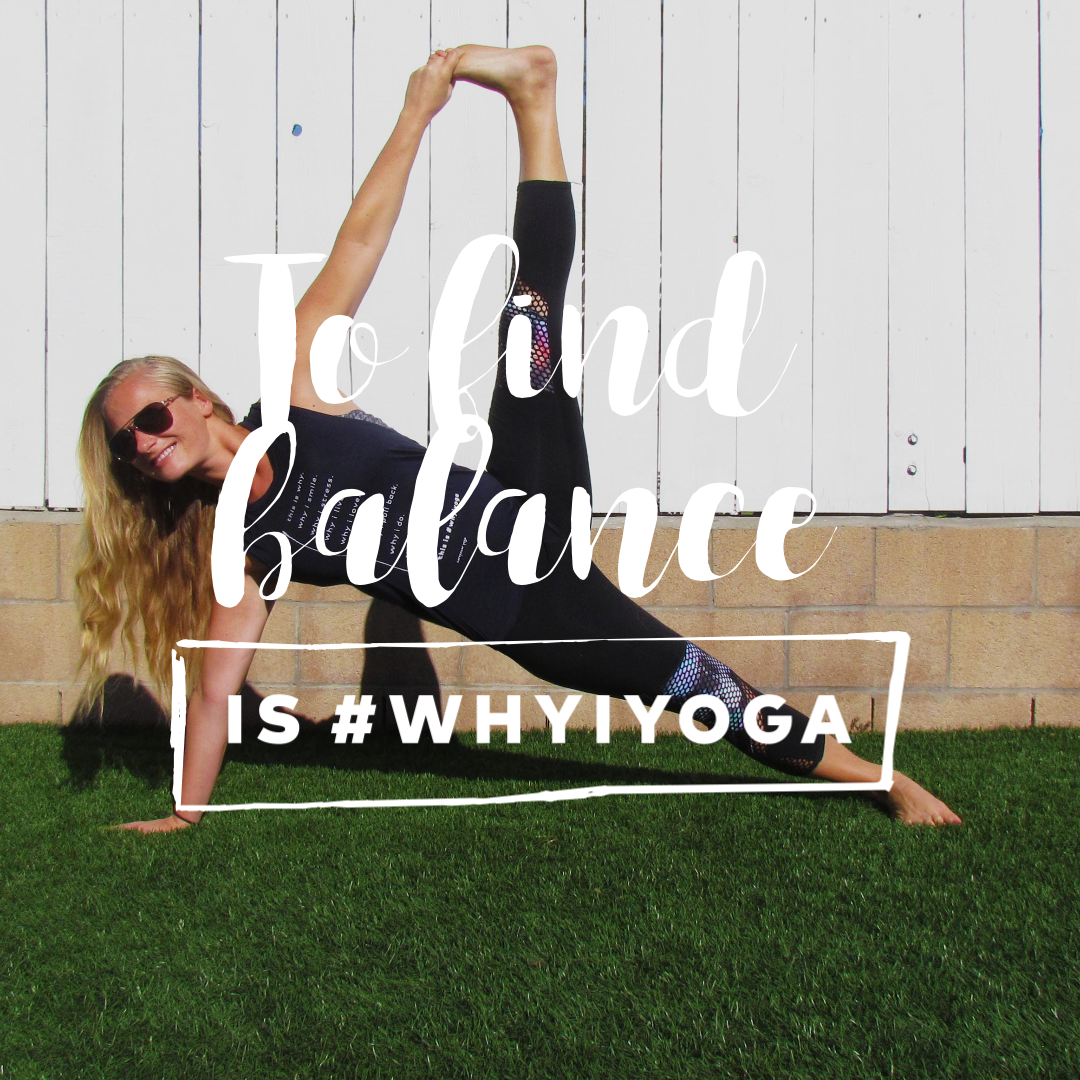 So what are the reasons that I keep coming back to my yoga mat? 
One motivation is to find balance. I find that the practice of yoga gives me balance not only in the physical sense when I'm standing on my head and trying out more progressive asanas, but also mentally and emotionally. Yoga gives me perspective and centers my mind, body and soul.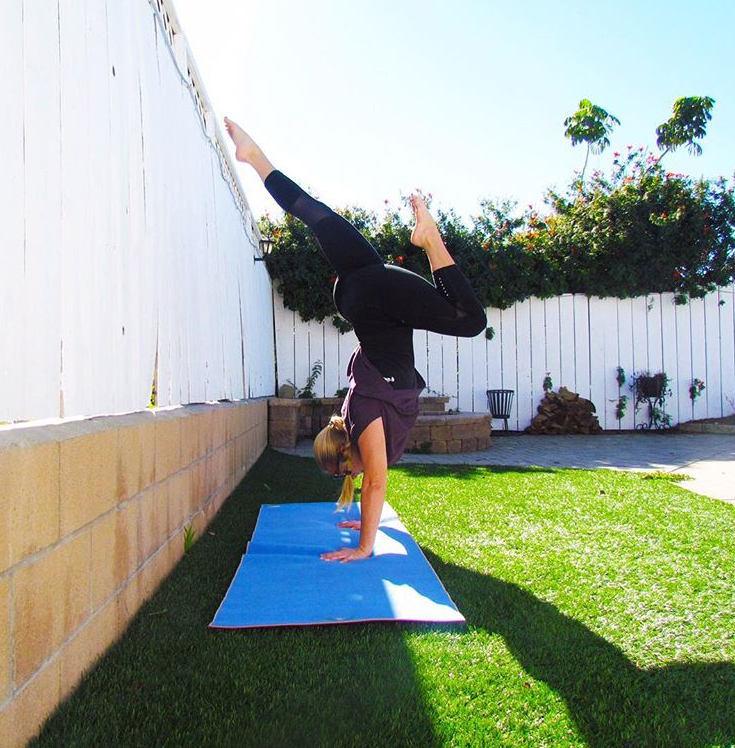 It gives me the space to practice mindfulness. I can have so much going on, but when I hit my mat, I'm focusing my energy on the present moment. Even if I at first am not in the mood for yoga – which certainly is the case sometimes – after a couple of minutes of flowing through some poses, I notice that I'm more at-ease and relaxed. The stresses of life melt away a bit, and I always feel better after I've practiced. I never regret a yoga session!